Nebraska's rebuilt roster saw how fun it could be Wednesday.
MANHATTAN, KAN. – Shooting woes plagued South Dakota in the season opener against Colorado Wednesday night inside Bramlage Coliseum. The Yotes…
IOWA CITY – Things went according to plan Wednesday night for Caitlin Clark and the Iowa women's basketball team.
SIOUX CENTER, Iowa – Dordt University used an early second-half surge to take command and went on to hand Briar Cliff an 86-69 Great Plains At…
SIOUX CENTER, Iowa – It's a small sample size, to be sure, but the Brita Hand era at Briar Cliff University is off to a rousing start.
SIOUX CITY — Before Tuesday, Morningside College sophomore Will Pottebaum had never hit a game-winning shot.
IOWA CITY, Iowa -- Luka Garza and the Iowa basketball team pretty much picked up Wednesday where they left off last season.
AMES — Iowa State has had a historic season to this point.
The college basketball season is a mess, and we haven't even gotten to the opening tipoff.
For just the second time in 130 years, Minnesota will not face Wisconsin in football.
If you believe the latest Heisman Trophy straw polls and betting lines, Florida Gators quarterback Kyle Trask is becoming a clearer favorite f…
Motivation won't be an issue Friday when the football teams from Iowa and Nebraska renew acquaintances at Kinnick Stadium.
Watch the freshman's game-winner that propelled the Mustangs to a 79-77 victory.
Morningside's Will Pottebaum hit this game-winning shot in the corner that gave the Mustangs a 79-77 win on Tuesday, Nov. 24, against Northwestern. 
SIOUX CITY – Most of America's sports venues are operating without spectators, but it has certainly been a welcome shot in the arm to have bas…
The Red Raiders have rolled since an early September loss to Morningside, with only a single one-score game in that span.
Dordt sweeps GPAC football awards
Lisa Bluder usually likes to position a couple of confidence-building "gimmies" on the front end of the Iowa women's basketball schedule.
During his job interview three years ago, Paul Cox promised that the Chargers would win the conference crown within five years. Mission accomplished.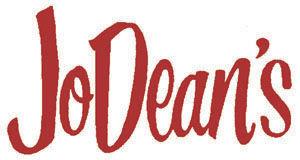 JoDean's Steak House & Lounge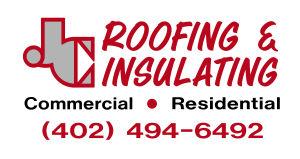 J.C. Roofing & Insulating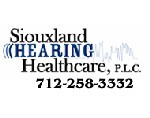 Siouxland Hearing Healthcare P.L.C.
HASTINGS, Neb. — The Morningside College volleyball team tried to muster up some momentum on Sunday after winning the second set against Hasti…
AMES, Iowa — Brock Purdy passed for 236 yards and three touchdowns and No. 17 Iowa State extended a historic start in Big 12 play, beating the…
STATE COLLEGE, Pa. — Spencer Petras smiled and admitted he's not the strongest runner when he has the football in his hands.
SIOUX CITY -- A college football season like no other hasn't fazed the two-time defending NAIA national champions.
JAMESTOWN, N.D. — The Northwestern College wrestling team dropped its second straight dual, falling to the University of Jamestown 24-22 in a …
LINCOLN, Neb. — In a half-season pockmarked by offensive inconsistency, the one thing Nebraska did each of the first three games is begin the …
SIOUX CITY — The Morningside College women's basketball team had little trouble against Mount Marty on Saturday.