GRAND FORKS, N.D. – The South Dakota Coyotes clinched the fourth and final spot in The Summit League Conference Tournament held in Omaha on Ap…
There were two All-Americans who emerged on Friday during the NAIA national cross country meet at Seminole Valley Golf Course in Cedar Rapids …
SIOUX CITY — Tom Maxon is treating the Great Plains Athletic Conference tournament as if it's a do-or-die situation, even though his Morningsi…
VERMILLION, S.D. —  In a normal year, the state of South Dakota would have been buzzing this week in anticipation of the annual football game …
In men's college hoops, old is gold.
For sports fans across the country, the resumption of the regular sports calendar has signaled another step toward post-pandemic normality. Bu…
The Morningside College women's cross country team has a sense of urgency this week.
ORANGE CITY, Iowa — Bekah Horstman put away a season-high 13 kills in leading fifth-ranked Northwestern to a four-set win (25-22, 25-22, 18-25…
SIOUX CITY — Briar Cliff Univerity announced Wednesday the promotion of Nic Scandrett to the role of Vice President of Athletics and Operations. 
Hunter Lellig will become the third Waterloo native to play in the Frozen Four when the Bulldogs face off against UMass at 8 p.m. in an ESPN2 …
Illinois junior Ayo Dosunmu on Tuesday announced what has been hinted at all season: He will forgo his remaining eligibility and hire an agent…
SIOUX CITY — The Morningside College men's lacrosse team lost 22-0 on Wednesday to William Penn. 
Briar Cliff and Jamestown play in the GPAC tournament semifinal on Tuesday, April 6. Jamestown beat the Chargers, 1-0. 
Briar Cliff University takes on the University of Jamestown at Memorial Field in Sioux City.
SIOUX CITY — Sometimes in soccer, it just isn't your day.
Baylor cut down the nets and Gonzaga's hopes for an undefeated season Monday night, so now we shift our attention to next year.
The Baylor Bears men's basketball team can finally say the sweetest words in the sport: National champions. Baylor turned in a dominant perfor…
As it turned out, Kim Mulkey needn't have worried. The NCAA was able to to continue COVID-19 testing right to the end and finish a safe, succe…
Baylor beat Gonzaga 86-70 for the National Championship of the NCAA Tournament. Top-seeded Gonzaga (26-0) had won every game except one by dou…
University of Wisconsin athletic director Barry Alvarez is expected to announce his retirement plans Tuesday, with sources telling the State J…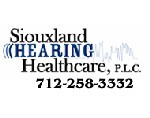 Siouxland Hearing Healthcare P.L.C.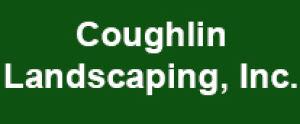 Coughlin Landscaping, Inc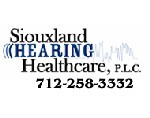 Siouxland Hearing Healthcare P.L.C.
Follow the latest scores and updates from the NCAA men's basketball tournament.
Iowa State's Ashley Joens earned a prestigious honor on Sunday, as the Cyclones' junior was named the winner of the 2021 Cheryl Miller Award, …
Stanford won it's first women's basketball championship in 29 years Sunday night with a 54-53 victory over Arizona, surviving the Wildcats' la…
Jalen Suggs banked in a shot from near midcourt at the buzzer, and Gonzaga, the No. 1 overall seed, will play Baylor for the title Monday night.
SIOUX CITY -- Since the calendar turned to 2021, Morningside College has been playing outstanding baseball.
CEDAR RAPIDS, Iowa — The Buena Vista softball team was trying to get back above .500 in conference play as it took the field at Coe College on…
Iowa's Luka Garza won almost every major award that a college basketball player can win over the past two seasons.