SIOUX CITY — Mark Svagera couldn't quite find the exact answer of how to replace graduates Erich Erdman or Jay Wolfe.
VERMILLION, S.D. — Injuries, among other things, derailed the University of South Dakota men's basketball team in Todd Lee's first season as h…
SIOUX CITY — The start of the 2018-19 season went about as well as the Morningside women's basketball team could've hoped for with wins over t…
JONESBORO, Ark. – South Dakota fired matching rounds of 296 in the first two rounds of the Bubba Barnett Intercollegiate at the RidgePointe Co…
The Nebraska football program is taking its show on the road in 2021.
SIOUX CITY -- After watching decades of football in press boxes hither and yon, I'm learning new horizons as I transition to a spectator role.
St. Thomas isn't the only institution that has shown interest in the Summit League. Douple said there are five schools that have shown interes…
So now it gets interesting. Not that 16th-ranked Michigan hasn't already played its way to a most interesting 5-1 record so far. As the Wolver…
There was a team on Saturday afternoon in Madison that played physical, controlled the line of scrimmage, limited its mistakes and thoroughly …
LINCOLN, Neb. - No. 5 Nebraska turned in another dominant defensive performance en route to a 3-0 (25-21, 25-22, 25-14) win over Michigan on Sunday.
SIOUX CITY -- The Morningside men's soccer team picked up its 10th win of the season as the Mustangs scored seven goals in a 7-0 victory over …
IOWA CITY – Too little. Too late.
MINNEAPOLIS — Judging solely by the TCF Bank Stadium scoreboard on Saturday night, Minnesota cranked open the floodgates on Nebraska after hal…
AMES, Iowa — At different times this season both Kene Nwangwu and Johnnie Lang seemed to have been "the guy."
DULUTH, Minn. — Minnesota-Duluth used two fourth quarter touchdowns while holding Wayne State to minus five yards in the second half as the ho…
SPRINGFIELD, Mo. -- South Dakota quarterback Austin Simmons threw four touchdowns while the Coyote defense forced four turnovers in a 45-10 bl…
FARGO, N.D. — The things that have undone Northern Iowa in recent history against North Dakota State undid the Panthers again Saturday.
Briar Cliff hosts Morningside in college football action in Sioux City, Iowa, Saturday, Oct. 12, 2019.
SIOUX CENTER, Iowa — Briar Cliff handed Dordt its first loss of the Great Plains Conference season 3-1 in women's college soccer action Saturday.
SIOUX CENTER, Iowa — Winter arrived early here Saturday with high winds and snow at Open Space Park.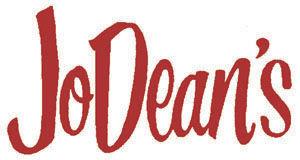 JoDean's Steak House & Lounge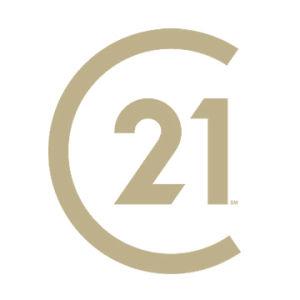 Eric Banks, Century 21 Prolink
CEDAR RAPIDS — The Buena Vista University football team tried to claw its way out of a 14-0 early deficit on Saturday, but the Coe Kohawks hel…
HASTINGS, Neb. — Emma Gerber led the Morningside volleyball team with 13 kills and went on to down Hastings 25-15, 25-21, 18-15, 25-22 in a Gr…
Morningside had a 14-0 lead after four plays, and four second half turnovers didn't hurt the Mustangs significantly as they cruised to a 49-14…
SIOUX CENTER, Iowa — Olivia Couch led a pack of Dordt University runners on Saturday to help hammer home a theme the Defenders have been pract…
Follow the latest college football news and scores from around the country.
Follow the latest college football news and scores from around the country.
Week 7 of the college football season features plenty of compelling matchups, but which teams are poised for upsets? Here are this weekend's p…