AMES, Iowa — Solomon Young scored a career-high 27 points off the bench, Rasir Bolton added 21 points and nine rebounds and Iowa State beat Ok…
Mitchell earns GPAC honors
VERMILLION, S.D. -- Technically Tristan Simpson returned from a knee injury on December 29 in the Summit League opener against Western Illinois.
ORANGE CITY, Iowa -- The Northwestern women's basketball team scored 23 points in the first quarter for an early double-digit lead and the No.…
AMES, Iowa — The Iowa State men's basketball team is generating the shots it wants to on offense, and the shots that have made the Cyclones su…
Kingsley's Phelps to walk-on at Iowa
IOWA CITY, Iowa – Tuesday is more than the start of spring semester classes at Iowa.
SIOUX CITY -- I was never really sure whether Yogi Berra knew he had come up with a clever line or if the former New York Yankees catcher simp…
STILLWATER, Oklahoma – Iowa State (10-6, 2-3 Big 12) rallied from a 14-point deficit to take down Oklahoma State (11-6, 2-3 Big 12) 64-63 Sund…
SIOUX FALLS, S.D. -- Sioux City took a 2-1 lead in the third period but Sioux Falls got a goal with less than three minutes left to force overtime.
SIOUX CENTER, Iowa – The Dordt men's basketball team gave top-ranked Morningside all it could handle on Saturday.
MADISON, Wis. -- Just like that, the Iowa women's basketball team found another way to win Sunday.
After a really bad start to the third quarter on Sunday, the Nebraska women's basketball team was losing to Michigan by 13 points.
VERMILLION, S.D. -- The South Dakota men's basketball team seems to be finding its identity, especially on offense.
The 35-point victory for USD stands out even more considering in the previous 16 contests since the Coyotes joined the Summit League, the aver…
LINCOLN, Neb -- Indiana made 15 of 20 shots spanning the last three minutes of the first half and the first seven minutes of the second half t…
PEORIA, Ill. -- Protect a road lead with first place on the line.
LUBBOCK, Texas — The two highest-scoring games of Kyler Edwards' career came at a good time for Texas Tech.
"It's the same story, different game for us," Chargers coach Mark Svagera said. "Effort without the execution isn't good enough sometimes."
See how the Chargers fared against GPAC rivals Concordia.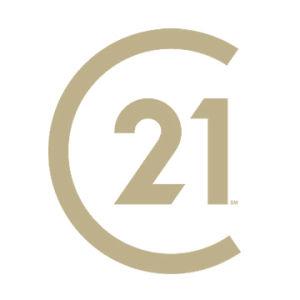 Eric Banks, Century 21 Prolink
IOWA CITY, Iowa -- It looked like a squandered opportunity.
There was a glimmer of hope for the Briar Cliff women's basketball team on Saturday against Concordia, but the third-ranked Concordia Bulldogs…
SIOUX FALLS, S.D. -- The Sioux City Musketeers appear to be catching fire. After winning two of three against Fargo, with the loss being in ov…
MARSHALL, Mo. -- The Northwestern, Morningside and Briar Cliff wrestling teams all finished in the top-30 at the Missouri Valley Invite, which…
SIOUX CENTER, Iowa – The No. 7 Morningside women's basketball team trailed by two points to No. 9 Dordt after the first quarter.
COLLEGE PARK, Md. -- All-Big Ten guard Kaila Charles scored 23 points to lead the 20th-ranked Maryland women's basketball team to an 87-69 win…
WAYNE, Neb. -- Wayne State exploded to a 28-point lead early in the second quarter, then held off a furious MSU Moorhead rally in the second h…