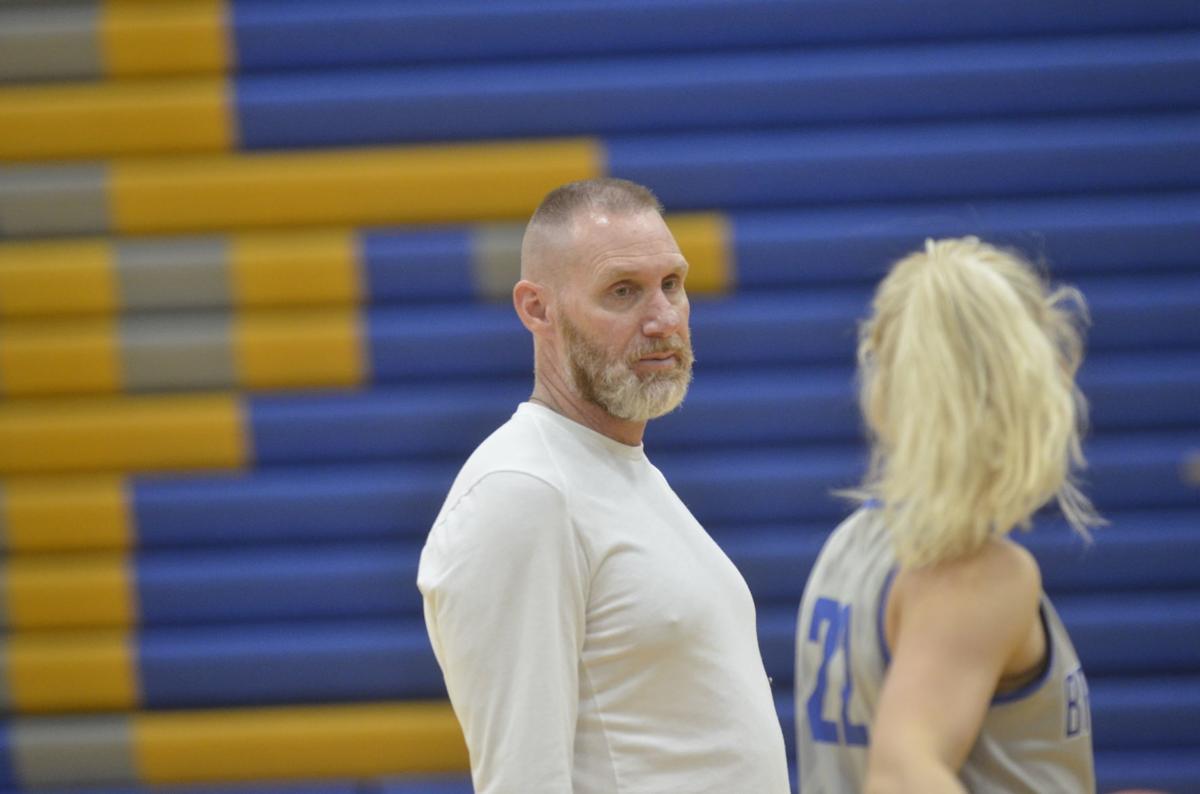 SIOUX CITY — Alyssa Carley hopes her frustrating summer turns into a successful season for the Briar Cliff University women's basketball team.
Carley didn't touch a basketball from the Chargers' final game in the 2018-19 season until early August due to right shoulder surgery.
As last season was ending, Carley and BCU coach Mike Power mutually agreed that she was playing through too much pain and needed to correct the injury before it got worse.
Carley had to be patient through the healing process.
"It was a little frustrating for me, because I was getting better in a different way than the team," Carley said. "That was a little hard to go into the senior season with a shoulder injury, but I think I had time to get my mind right and train my body in ways that might not have been around basketball."
Carley is the Chargers' top scorer back from a team that went 15-16 last season. Even with her banged-up shoulder, Carley, from Treynor, Iowa, averaged 10.4 points per game, made 70 3-pointers and had 60 steals.
The Chargers senior admitted that it hurt to shoot the ball last year, and her shooting form altered due to the pain.
"I'm still sometimes realizing it," Carley said. "I still find myself shooting the way I did when I was hurt, and my shot doesn't go in. It's like getting back into that muscle memory of correcting this form. It was just more mentally getting back into that shooter's mindset for me."
Carley took "thousands of reps" to return to that correct shooter's mindset.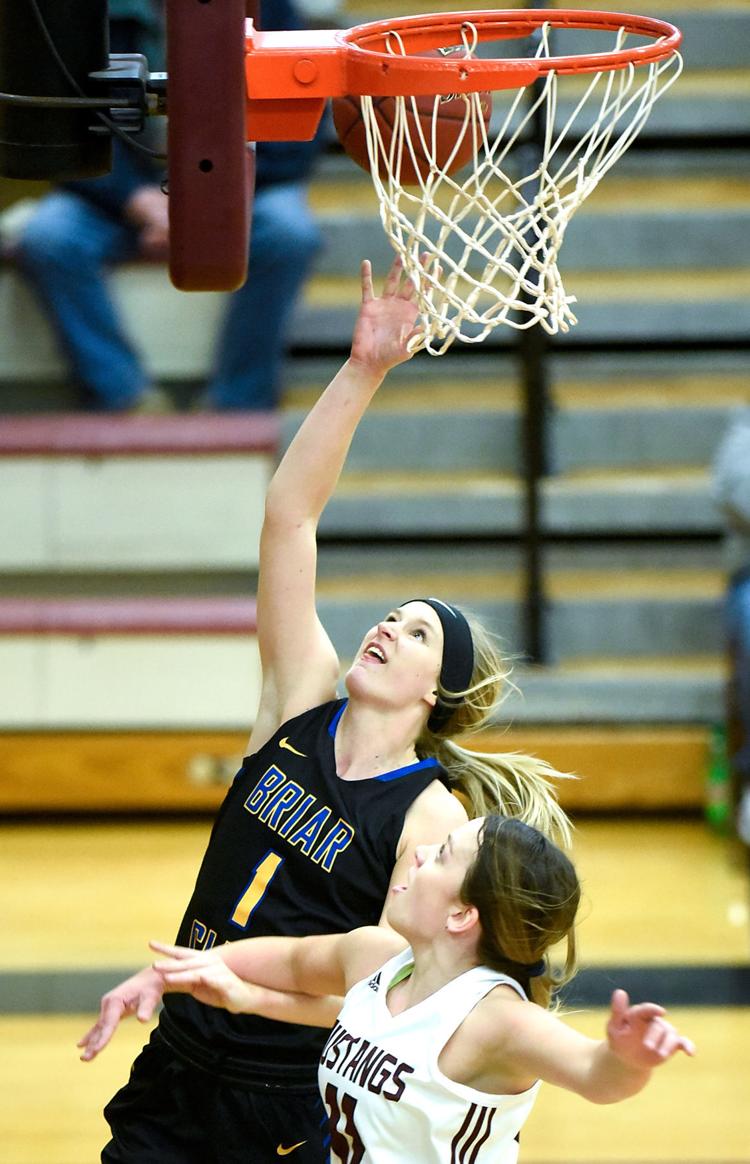 "It's been hard, but we're getting there," Carley said. "I think that it's getting back to game-like shots and game-like speed."
All of that is behind her now. Carley says she is 100 percent - physically and mentally - heading into BCU's opener Monday at Dakota State. The Chargers' home opener is 7:30 p.m. Friday, Nov. 1, against Saint Xavier, then BCU finishes out the weekend with a 3 p.m., Nov. 2, home game against Olivet Nazarene.
"It has helped me tremendously just being able to be at that mental capacity that I want to be at," Carley said. "That, and getting the emotion back that I haven't had in close to a year. I feel like in the past months I've honestly put in a lot of hard work. I never let myself get behind or let my confidence down this summer."
You have free articles remaining.
Carley — one of two seniors on this year's roster — hopes to instill confidence in the younger Chargers group. The other senior is Sarah Dreckman, who played her high school basketball at Marcus-Meriden-Cleghorn High School.
There are nine freshmen on the roster, and it's a good bet a few will have to step up right away for the Chargers.
A couple of those key newcomers include 5-foot-11 Konnor Sudmann, also from Treynor, and Cherokee's Peyton Slaughter.
Sudmann earned first-team All-State honors while 5-6 Slaughter was a third-team all-stater.
Sudmann was seventh in the state in Class 2A in scoring with 17.0 ppg. She also averaged 5.3 rebounds and 3.7 assists.
Slaughter was the Braves' No. 2 leading scorer (15.6 ppg) behind Kassidy Pingel. Slaughter also had 6.7 steals per game.
"We have some really good incoming freshmen that can help quite a bit," Power said.
Slaughter is eager for the chance to play right away. 
"That's everyone's dream coming out of high school," Slaughter said. "I hope to have some minutes and help any way that I can. Power wants to us to play a lot faster and press."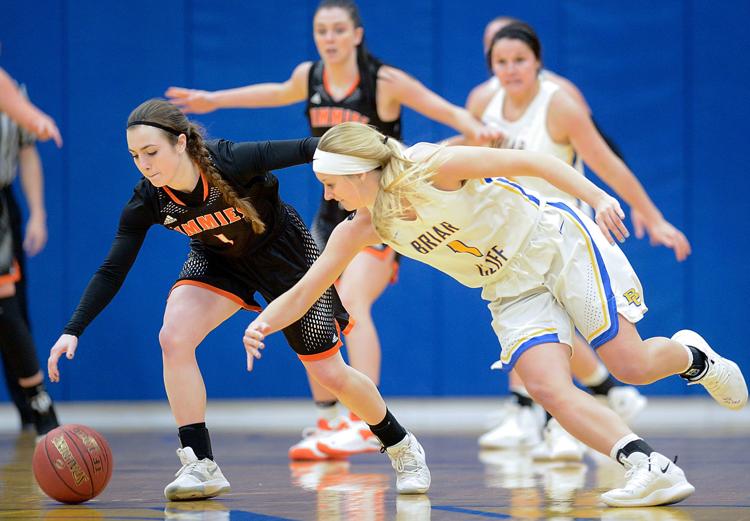 So the Chargers will bring a young crew into the tough Great Plains Athletic Conference this season. Power thinks it can come together for a program that is seeking its first national tournament berth in four years.
"It's hard to win in this league ... it's hard to win with freshmen, but we have no choice. They're looking to be really good players," Power said. "Our future is really bright from that standpoint. We hope that it can all come together quickly for them."