The coaching staff also has plenty of fresh faces.
But perhaps the most important newcomer in the Chargers program is freshman quarterback Preston Mulligan, who will be the starting quarterback for the Chargers when they open the season at 6 p.m. Aug. 31 at Waldorf University.
"It's a really big honor, and it's really cool as a freshman coming right out of high school to play with these guys," Mulligan said.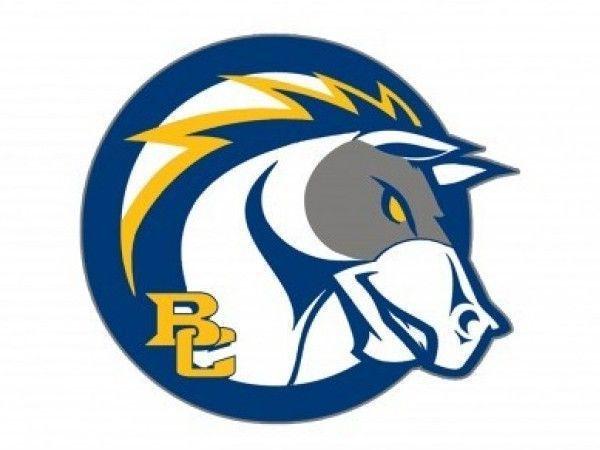 Mulligan replaces Brad Cagle, who was dismissed from the program for "disciplinary reasons," according to coach Dennis Wagner.
According to Cagle's Twitter account, he still identifies himself as a member of the BCU program, and at GPAC media day on July 30, Wagner tagged Cagle as the Chargers' starting quarterback.
"(Cagle) is no longer with the team," said Wagner on Thursday.
Mulligan, who stands at 6-foot-2 at weighs 195 pounds, hails from Harlan High School.
With the Cyclones, Mulligan was the starter for only one season and that was as a senior. He passed for 2,676 yards — good for fifth overall among Iowa high school quarterbacks (behind West Sioux's Hunter Dekkers and OABCIG graduate Kaden Ladwig) — and was one of six quarterbacks to throw 30 touchdowns or more.
Mulligan realizes that the jump between the high school level and the NAIA level will be a big one, and the biggest difference he's noticed is how fast the game is played at the college level.
"It's a heck of a lot faster than high school," Mulligan said. "That's been a big adjustment, but it's all clicking now."
Wagner hasn't been going easy on Mulligan, as he and the new coaching staff are challenging Mulligan on a daily basis.
"We've told him that we were going to throw everything at him at camp," Wagner said. "We've thrown motions, shifts, reading coverages, and trying to improve his footwork. Sometimes, in high school, (quarterbacks) don't have as many responsibilities as they do now. He's got to be able to control the football team.
"For the most part, he's done a tremendous job," Wagner added. "If he doesn't understand, he asks questions. He's very good about that. He knows he's going to work his way in and learn different things. There's different route concepts that he has to progress through. Every day, our goal is to get a little bit better."
You have free articles remaining.
There have been times where Mulligan has been overwhelmed, nervous or frazzled, but Wagner expected that out of a player who has never taken a snap at the collegiate level.
However, Wagner isn't interested in putting training wheels on the true freshman. The Chargers are preparing Mulligan to be the full-time quarterback and try to give BCU a second consecutive winning season. The Chargers had four different players — Cagle, Jacob Diaz, Cole Hanafan and Noah Ylagan — throw a pass in 2018.
"It's not about patience, it's about the learning curve," Wagner said. "He wouldn't be here if we didn't think he could handle that. We're going to go into our first game differently than we will our fourth and fifth game because we understand that he's never played college football. But, he's got to lead this football team. He has to do what he needs to do to lead this football team."
Wagner believes Mulligan can keep the job with his intelligence and leadership.
Mulligan has had to learn to mesh with his running backs and wide receivers. The freshman quarterback certainly has options.
Elijah Brown returns for his senior season. Last season, Brown had 35 catches for 704 yards, and amassed 10 touchdowns. His performance was good enough to earn second-team All-GPAC.
According to Wagner, the relationship between Brown and Mulligan "has been forced" since Brown is the top receiver, but the third-year coach credits the freshman quarterback for quickly developing bonds between the rushing and receiving corps.
"He makes them feel comfortable by knowing he can get the ball to them," Wagner said. "They've got to do their jobs by running precise routes."
NEW COACHES: The Chargers' coaching staff is comprised of six new faces.
Leading the assistant group is offensive coordinator Jeff Cheek and defensive coordinator Jody Owens.
Cheek's most recent coaching stops were at Los Angeles Valley College, Victor Valley College and West Hills College. He also was the offensive coordinator at Minnesota-Crookston in 2012 and 2013 and spent the 2011 season as an assistant offensive line coach at Fresno State.
"He's aggressive and been very productive his last three years as a coordinator at L.A. Valley junior college, and so we expect to bring that over to our football team," Wagner said.
Owens, meanwhile, was an assistant linebackers coach at the University of Washington over the previous two seasons and spent some of the summer serving as an intern with the Chicago Bears.
He was an All-American as a player at Montana State.
"Jody has been around a lot of good football," Wagner said. "He was able to get on with Washington staff … he got lots of experience. He got lots of high praise from the Washington staff about Jody."
Briar Cliff Inauguration Karstens
Briar Cliff Inauguration Karstens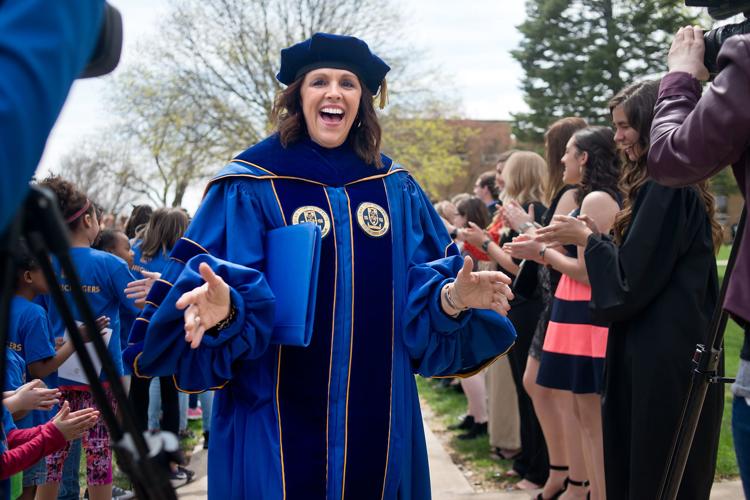 Briar Cliff Inauguration Karstens
Briar Cliff Inauguration Karstens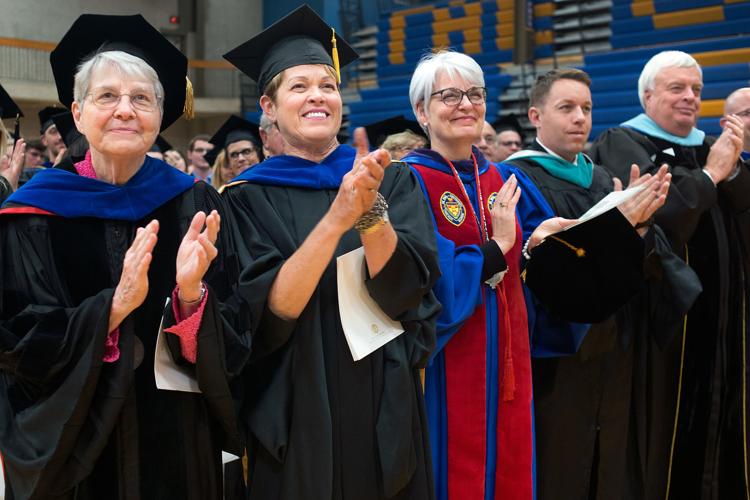 Briar Cliff Inauguration Karstens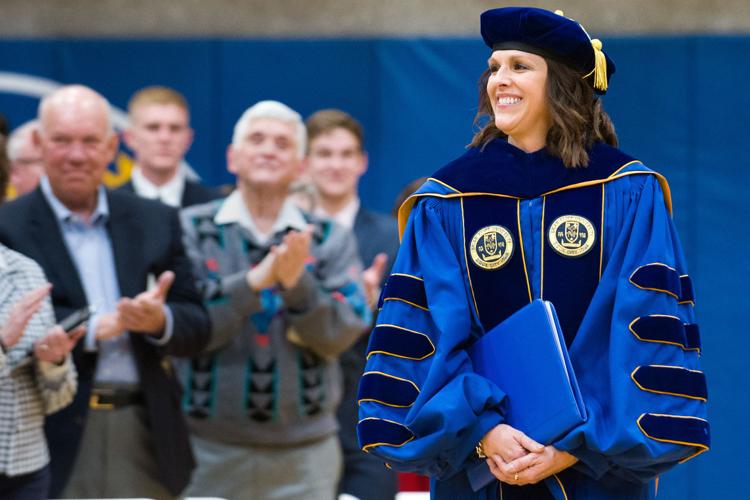 Briar Cliff Inauguration Karstens
Briar Cliff Inauguration Karstens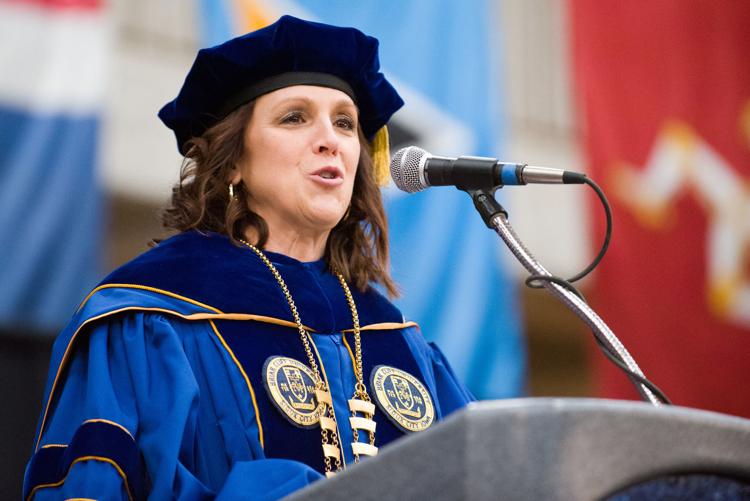 Briar Cliff Inauguration Karstens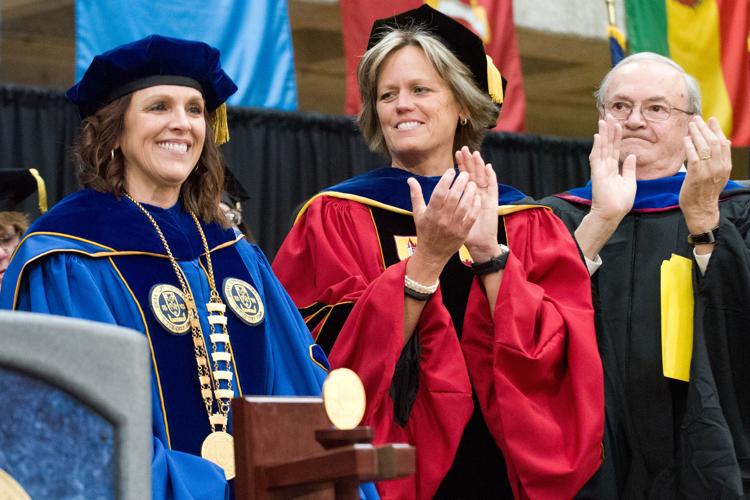 Briar Cliff Inauguration Karstens