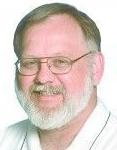 There were some vague reports coming out of last week's Iowa-Iowa State football game of Cyclone fans abusing the Hawkeyes marching band in some very sinister ways.
We probably haven't heard the last of this. Little bits of sordid detail continue to leak out and after initially dismissing the incident, Iowa has been badgered into a more thorough investigation.
The two universities ended up issuing a joint statement that could have been authored by Captain Obvious, stating that such behavior was "unacceptable'' and should be avoided in the future.
In the midst of all that posturing, there was a nice story that came out of that contentious Cy-Hawk tussle.
Really nice. Really, really nice.
Also really, really bizarre.
You remember that ESPN brought its College GameDay program to Ames the morning of the game? It resulted in hundreds of crazy fans showing up at 5:30 a.m. carrying signs and grappling for position to get their faces and their signs on national television.
Among them was a 24-year-old Iowa State alum named Carson King from the Des Moines suburb of Altoona.
He thought it would be funny to make a sign asking for donations so he could get some beer: "Busch Light Supply Needs Replenished." Beneath that, he scrawled his Venmo account number.
Some of us old guys weren't even familiar with Venmo before this.
Busch Light, yes. Venmo, no.
(For those who are equally uninformed, Venmo is a digital wallet that allows people to make and share payments with friends.)
Anyway, King managed to get his sign on camera behind Maria Taylor and David Pollack at one point in the broadcast.
As King was standing there watching the GameDay proceedings, his cell phone began being peppered with text messages. He looked down and saw that people around the country already had deposited $400 into his Venmo account.
You have free articles remaining.
The amount kept rising. It was into four figures before the day was over.
"I had people from Texas, Idaho, California, Massachusetts,'' King said in an interview with CNN. "A lot of Clemson people donated. I guess they like Busch Light, too.''
By the end of the weekend, King had more than $5,000. To his credit, he decided he couldn't do what most 24-year-olds would do with that kind of cash. He decided that after purchasing one case of Busch Light, he would give the rest of the money to the University of Iowa's Stead Family Children's Hospital.
Bear in mind, this is an Iowa State fan doing something generous for the rival university.
"Their hospital does great things for the state of Iowa, both for Iowa State and the University of Iowa obviously,'' King told CNN. "The wave (in which Iowa fans acknowledge the hospital kids at the end of the first quarter) is a huge thing now. Those kids are fighters. They deserve anything they can get.''
That wasn't the end of it.
Word got out on social media. Busch Light and Venmo announced they would match whatever dollar amount King collected. CNN, ESPN, NBC and other national news outlets hopped on the story. Word spread. It's still spreading.
By Thursday afternoon, King had $100,000. On Sunday, he tweeted that he had surpassed $330,000. It continues to grow. King said he will continue to collect funds until the end of the month.
After Busch and Venmo are finished reaching deep into their pockets for the matching funds, this will be more a million dollar windfall for the hospital.
According to a hospital spokesman, the money will be used to help pay expenses for patients and their families.
This has changed King's life in a very positive way. Busch Light has issued special cans proclaiming him an "Iowa legend.'' He has one heckuva line to put on his resume the next time he applies for a job: "Raised millions of dollars for charity with one handmade sign.''
It's been great publicity for Busch Light and great exposure for Venmo. (Guys like me know what it is now.)
It's obviously a great thing for a lot of sick kids and their families.
And it makes a great statement about the true feelings of some fans beneath the outer enmity of an occasionally ugly instate rivalry.
I figure that makes it a win-win-win-win-win situation.
And how many of those do we have in this world these days?