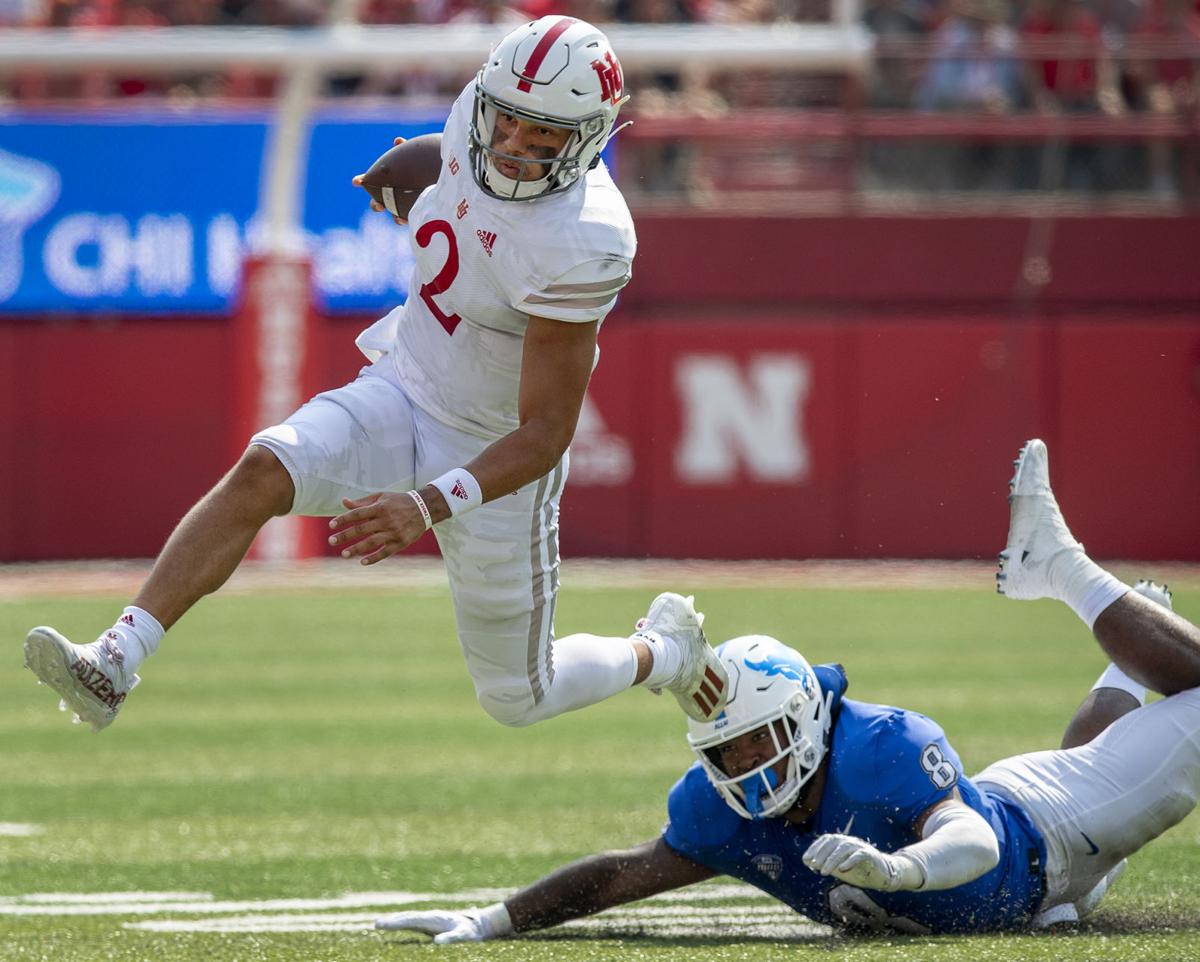 LINCOLN, Neb. — Around Nebraska, coach Scott Frost says, you don't have to explain Huskers-Sooners. Even to a group of players who have never seen the rivalry at its peak.
"Everybody hears everything," Frost said. "They'll probably be inundated with it this week."
This week's matchup in Norman inspires nostalgia for Frost, a lifelong Husker fan who grew up watching the best Nebraska-Oklahoma matchups in person.
Pick a favorite? Too hard. It was Frost's favorite game of every season. He's sure every other Husker fan feels the same.
This week, after a long hiatus, it's back.
"It's kind of a shame it went away," Frost said. "It's going to be special to be part of it in a different way. ... I've seen a lot of them. Those Thanksgiving games were a special deal." ​
Other notes from Nebraska interviews on Monday:
» Frost would prefer the Huskers know Monday who Adrian Martinez will throw to. This week he might have to wait. Oliver Martin, Omar Manning, Zavier Betts, Austin Allen and Travis Vokolek missed all or part of Saturday's game against Buffalo due to injury. Frost didn't rule any of them out for Oklahoma, but he can't say yet whether they'll play.
» The first attribute that stands out about Oklahoma is speed, Frost said. Not only does Nebraska have to execute its scheme against the Sooners, it has to do so "as fast as possible."
» Frost loves the way Martinez is preparing for games, and avoiding turnovers, and scrambling sacks into touchdowns. He'd also love to take some pressure off Martinez's shoulders — and legs.
"The more we can take off his plate, the better," Frost said. "I think there was a couple times where he could probably have chosen to keep the ball, but it's hard to make that decision when he just ran for 76 yards."
Saturday's matchup will serve as a homecoming for running back Sevion Morrison, who is from Tulsa. He anticipates several family members will be in the stands, and Morrison shares a trainer with Oklahoma safety Patrick Fields.
Morrison's text threads have been short on trash talk, he said. Fields offers more support than slick talk.
But if Morrison meets his old friend on the field Saturday, "Oh, it's on," Morrison said. "There's always competition (between us). It's always been like that."
» Turner Corcoran isn't satisfied with his play through three weeks. The Huskers' left tackle said he needs to "tighten up" and return to the form he enjoyed during spring ball.
» Martinez said Saturday the Huskers are "close" to breaking big runs. But as Matt Sichterman said Monday, "close" doesn't cut it. Sichterman said it only takes one missed block or a running back's misstep to ruin a well-designed run.
» Samori Touré is not the most experienced punt returner. He practiced catching punts at Montana and returned a few in high school. But against Buffalo, the Huskers sent him back to catch punts near his own end zone. That's where Touré flashed his most valuable skill.
"I have experience catching the ball," Touré said. "That's what's important for us."