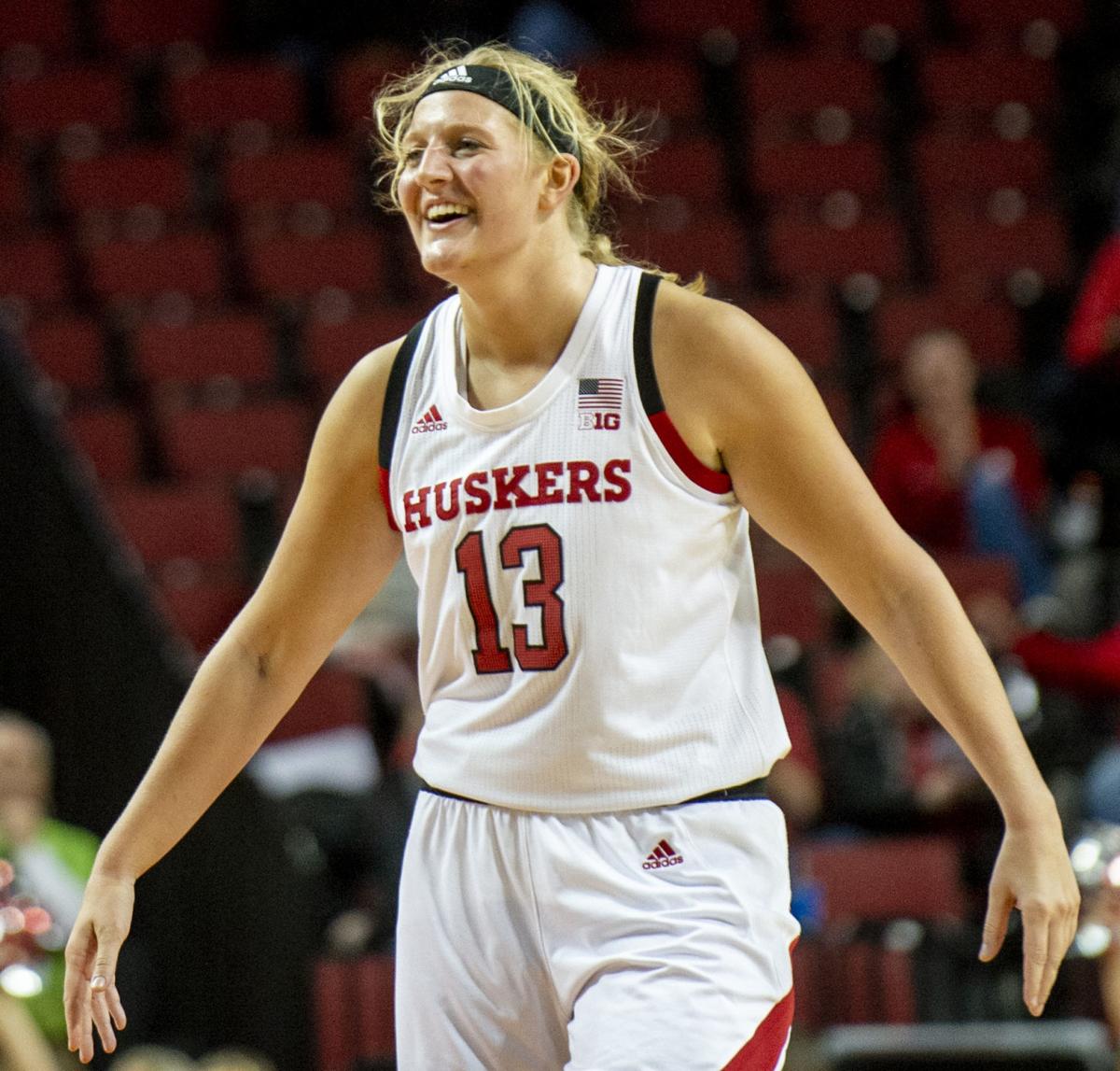 MADISON, Wis. — For the second time in seven days on Saturday Nebraska rallied from a double-digit deficit in the second half to win a women's basketball game.
On Saturday. sophomore forward and Western Christian High School graduate Ashtyn Veerbeek made a go-ahead three-pointer with 59 seconds remaining in the fourth quarter to help the Huskers beat Wisconsin 72-71 in Madison, Wisconsin.
Nebraska rallied from a 10-point deficit to start the fourth quarter. The Huskers outscored Wisconsin 25-14 in the fourth quarter, and the margin was even larger until the Badgers scored on a three-pointer at the buzzer by Suzanne Gilreath.
One week earlier Nebraska had rallied from a 13-point second-half deficit to beat Michigan. Nebraska also made a big comeback against Purdue earlier in the week, before losing by six points.
Nebraska's rally on Saturday was significant, because a loss to a team with a losing conference record would have been a ding to the Huskers' NCAA Tournament resume. It was also the first Big Ten road win for the Nebraska (15-5). The Big Ten season is now halfway done for the Huskers, and Nebraska sits at 5-4 in the league standings.
Veerbeek put the Huskers in front for good with a straight-on three-pointer with 59 seconds left in the fourth quarter for a 70-68 lead. Her shot came after an offensive rebound by Kate Cain.
"When I caught it I looked around and I was wide open, and I shoot that shot hundreds of times every single day, so I stepped up with confidence and luckily it went in," said Veerbeek in an interview on the Husker Sports Network.
Veerbeek's three-pointer came just 30 seconds after the Badgers had taken a 68-67 lead on a three-pointer by Imani Lewis. That could have been a deflating play for the Huskers because it was the first three-pointer Lewis had made all season.
After Veerbeek's three-pointer Wisconsin had a chance to regain the lead with 7 seconds remaining, but Sam Haiby made another big play for the Huskers when she ripped away a steal from Niya Beverley on the wing.
"Coach (Amy Williams) just said play solid defense and make sure we're communicating and everything," Haiby said. "(Beverley) just presented the ball to me and I took the opportunity and got it."
Haiby then made two free throws with 5 seconds remaining to give Nebraska a 72-68 lead. Nebraska needed those points when Gilreath made a three-pointer at the buzzer, but the Badgers still came up one point short.
Free throws were the big difference, with Nebraska making 26-of-30 free throws and outscoring the Badgers by 14 at the line.
Sophomore Leigha Brown led the Huskers with 20 points, including making 9-of-10 free throws. Brown was aggressive driving to the basket when Nebraska rallied in the fourth quarter.
"Leigha Brown is tough," Williams said. "She found ways to get herself to the free-throw line. She's just very creative."
Haiby added 11 points and five steals and had a great pass to Isabelle Bourne for an easy basket in the closing minutes of the game.
Veerbeek had 11 points, including three three-pointers. Cain had 11 points, nine rebounds and three blocks.
Lewis led the Badgers (10-10, 2-7) with 21 points.
Nebraska led most of the game before the Badgers ended the third quarter on a 16-4 run that included three consecutive three-pointers.
Nebraska had already shown twice in the past week that it's capable of making a comeback, and did so again.
"Everyone just stayed positive and said we've been in this position and we've come back," Veerbeek said. "Like against Michigan we were down (by 13) and we came back. It's never a good feeling to be down, but we knew we had it in us."
Be the first to know
Get local news delivered to your inbox!