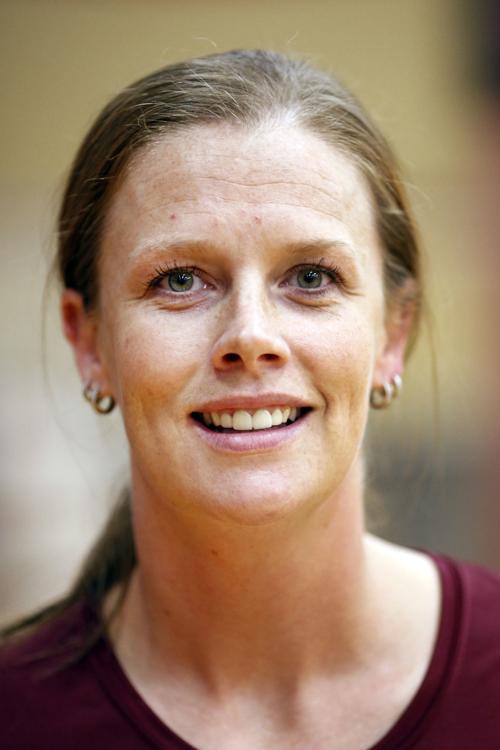 SIOUX CITY — The start of the season went about as well as Morningside could've hoped as the Mustangs knocked off two ranked teams and one receiving votes for a 7-1 record.
However, Great Plains Athletic Conference play hasn't been as kind to the Mustangs, who dropped their first three GPAC matches - a five-setter to College of Saint Mary and sweeps against ninth-ranked Midland and Doane, which is receiving votes.
The tough GPAC schedule wasn't going to get easier as Morningside, which is receiving votes in the poll, hosted Concordia on Tuesday at Allee Gym.
Morningside cruised to an easy 25-12 first set win but Concordia, which was 12-1 coming into the match, tighten things up.
Still, the Mustangs pulled out a 25-12, 25-23, 19-25, 25-22 win over the Bulldogs for their first GPAC win of the season.
"That's nice, especially against a team as good as Concordia," Morningside coach Beth Donnelly said. "We always say there is never a night off in the GPAC and that's the understatement of the century. I am really proud of our girls' resilience."
The win comes against a Concordia team that came into the match with the second-best hitting percentage, .282, in the nation.
Concordia's middle hitter Emmie Noyd leads the Bulldogs offensive attack. She had 172 kills coming into the match and is fourth in the nation with a .376 hitting percentage.
Morningside was able to take Noyd out of the equation, though. She only had seven kills on 32 attacks (.094 hitting percentage).
The rest of Concordia's offense struggled with Noyd not getting her normal amount of kills. The Bulldogs hit .105 in the third set, the only one where they hit above .100.
Morningside held the Bulldogs to a .030 hitting percentage in the match.
"Their go-to is Emmie and she kind of carries their offense. Once she gets hot, the blockers tend to obsess over her and it opens up spots on the outside," Donnelly said. "We really wanted to just stay focused. We had a gameplan of blocking her specifically and handling her one-direction and it worked early.
You have free articles remaining.
"Maybe we got in their head a little bit with the block and they got tentative. We followed the scouting report well."
Morningside jumped out to a 6-1 lead in the first set. A little later, a 6-0 run put Morningside up 14-4 and another 6-0 run put the Mustangs up 20-7. Morningside went on to win the first set 25-14 as the Mustangs hit .355 and had six blocks.
Brittni Olson had five kills in the first set for Morningside and Krista Zenk and Emma Gerber each had three block assists. At one point, the two were in on three straight blocks for the Mustangs.
Concordia only had two kills and three aces in the first set as the Bulldogs hit a negative .194.
"We came out swinging away and I don't think we've ever blocked as well as we did in that first set," Donnelly said. "Gerber leading the way there."
The second set was tighter. Concordia only hit .083 but were able to hang with the Mustangs still. The Bulldogs had a 23-22 lead when Caitlin Makovicka put the ball down for a kill to tie the set. Then Makovicka combined with Emma Gerber for a block to put the Mustangs up 24-23. A Concordia attack went too deep and out of bounds, giving the Mustangs a 2-0 lead with a 25-23 second set win.
"Typical Concordia, they came back in set two and changed the game on us, tips and moving the ball," Donnelly said. "I really like the way our girls reacted to that."
Morningside had a sloppy start to the third set as Concordia had two aces and the Mustangs had four attack errors as the Bulldogs took a 7-0 lead.
The Mustangs started to adjust and chipped away at the lead, getting within a point at 14-13. Morningside tied the match at 15 when Concordia went on an 8-0 run to go up 23-15.
A 4-0 run early in the fourth set gave Concordia a 6-3 lead. Down 10-5, Olson put down a kill attempt and that sparked a 5-0 run as Morningside tied the set at 10. The Mustangs then went up 13-11 when Concordia later came back with a 3-0 run to take a 15-14 advantage.
It didn't take long for the Mustangs to answer back with a 5-1 run to go up 20-17.
Concordia came back and were down 21-20. Kaelyn Giefer put down a couple of kills to keep Morningside up 23-21 and the Mustangs completed the match with a four-set victory.
Olson finished with 12 kills and hit .321 and Gerber hit .429 with 10 kills and five block assists. Sabrina Creason had 23 assists and Callie Alberico had 18 assists. Kayla Harris led the team with 31 digs, Merrin Van Velzen had 11 digs and Alberico had 10.
"I really think tonight's effort goes to our service line and our passing," Donnelly said. "Our serve-receive has been struggling lately. They brought it tonight. We definitely passed well tonight."
Volleyball Bishop Heelan vs. Omaha Skutt Catholic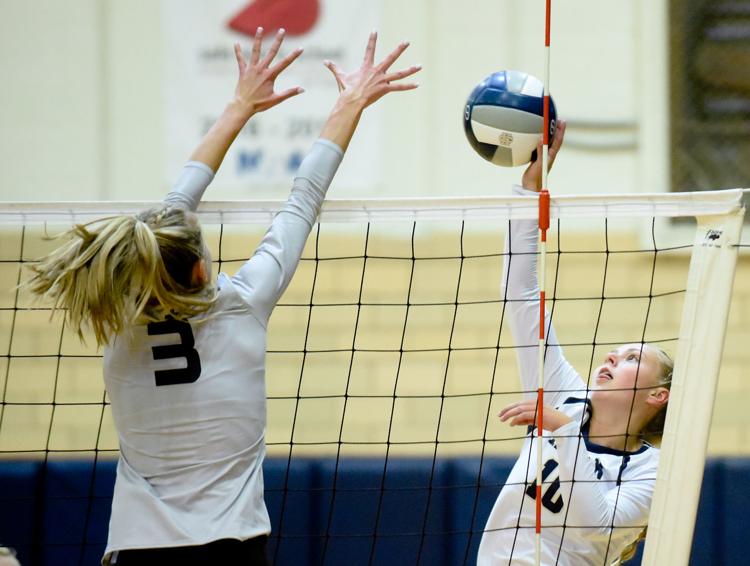 Volleyball Bishop Heelan vs. Omaha Skutt Catholic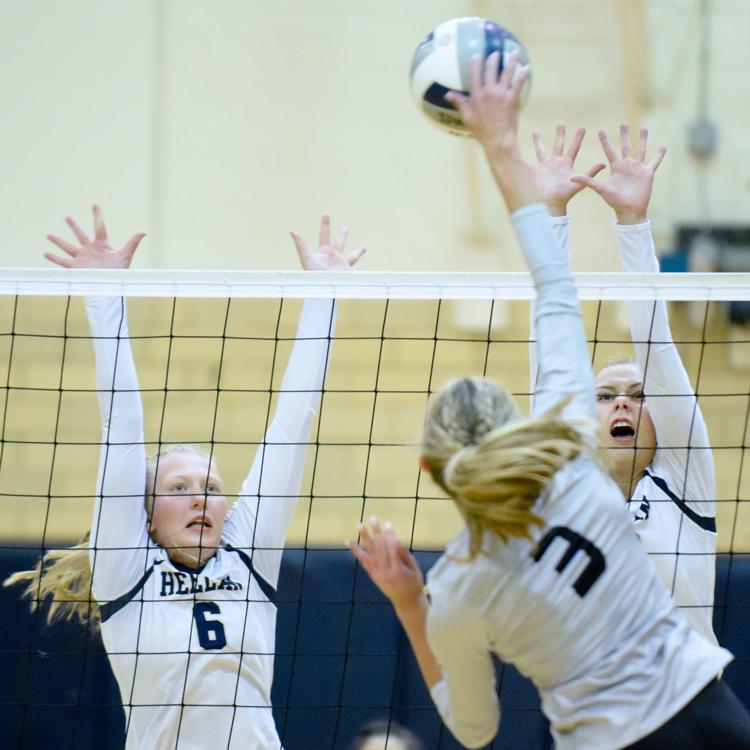 Volleyball Bishop Heelan vs. Omaha Skutt Catholic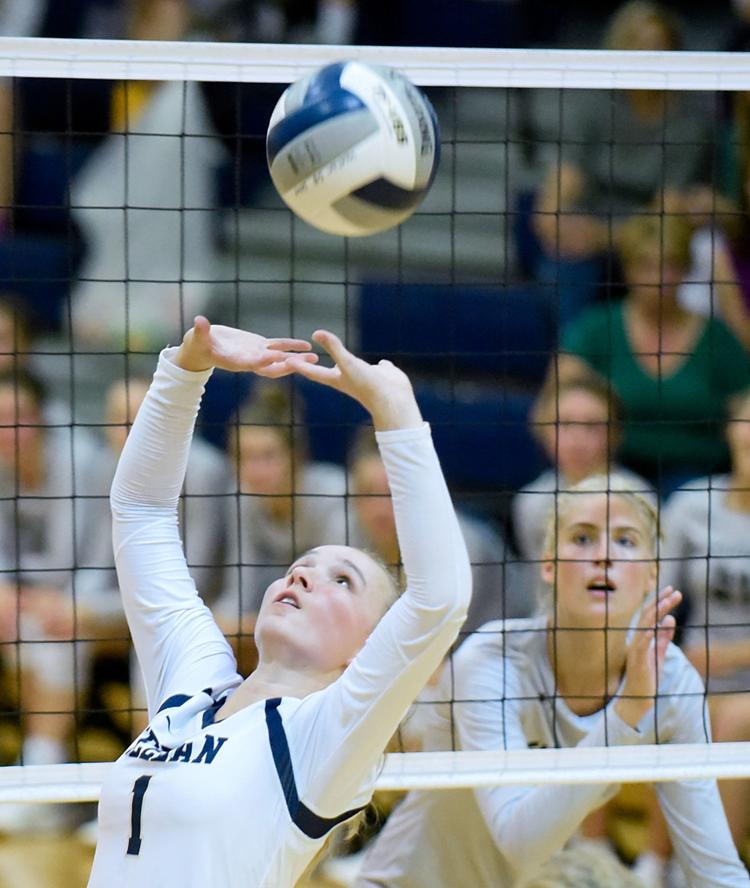 Volleyball Bishop Heelan vs. Omaha Skutt Catholic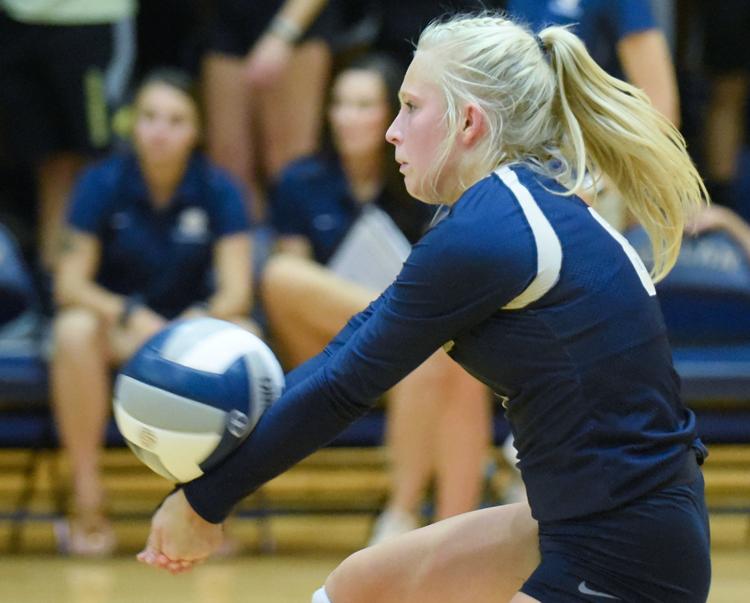 Volleyball Bishop Heelan vs. Omaha Skutt Catholic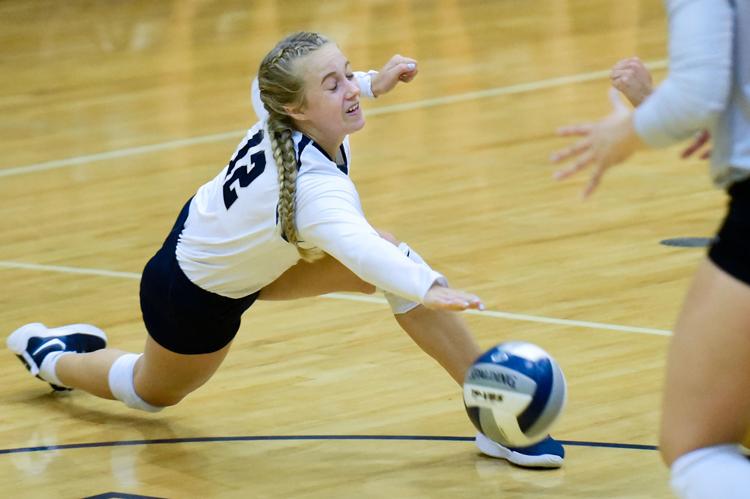 Bishop Heelan vs. Omaha Skutt Catholic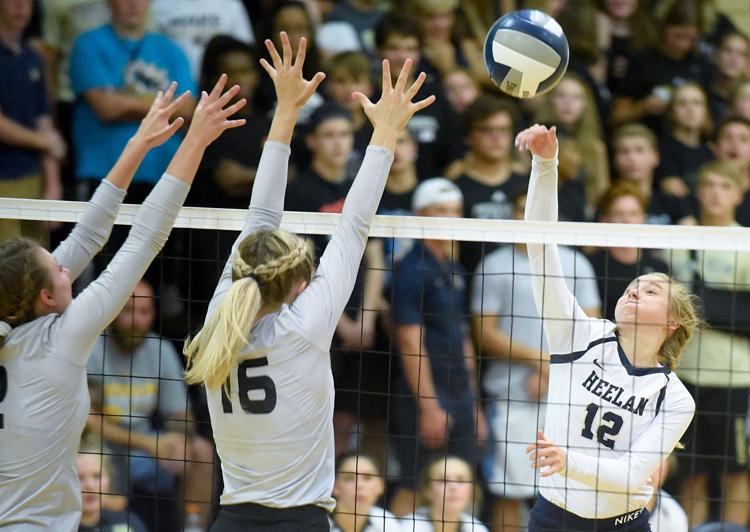 Volleyball Bishop Heelan vs. Omaha Skutt Catholic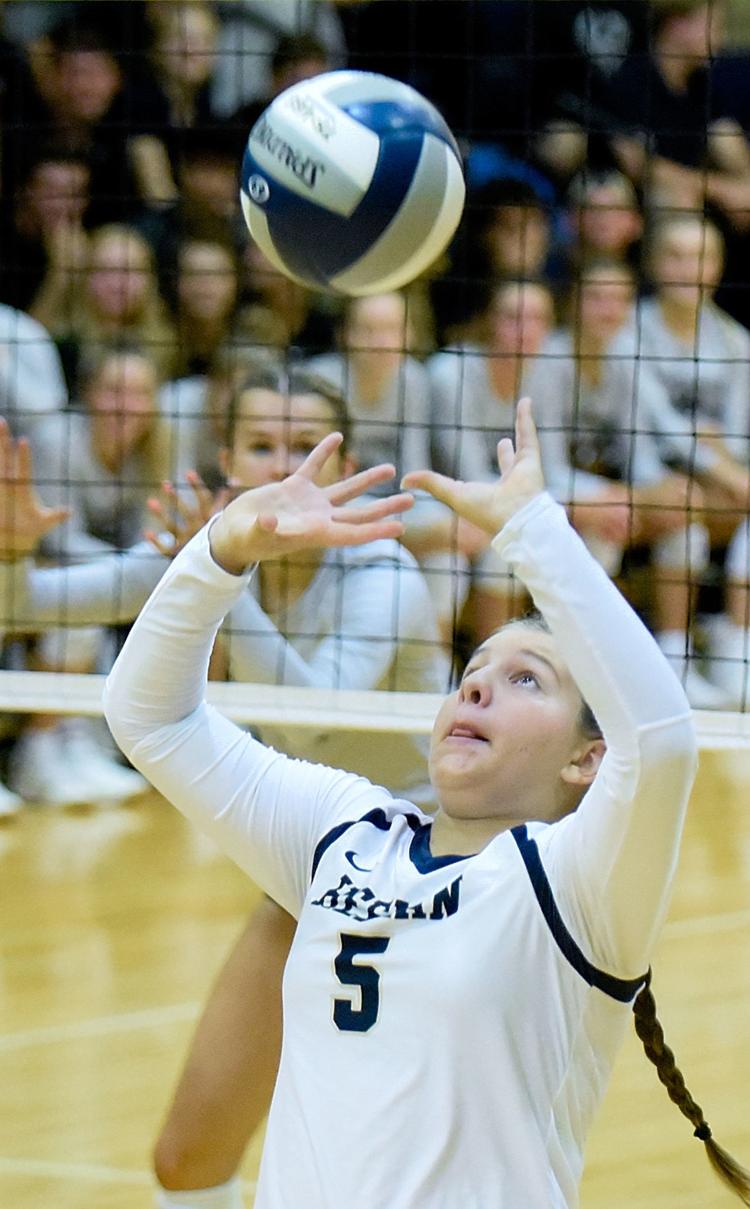 Volleyball Bishop Heelan vs. Omaha Skutt Catholic
Volleyball Bishop Heelan vs. Omaha Skutt Catholic