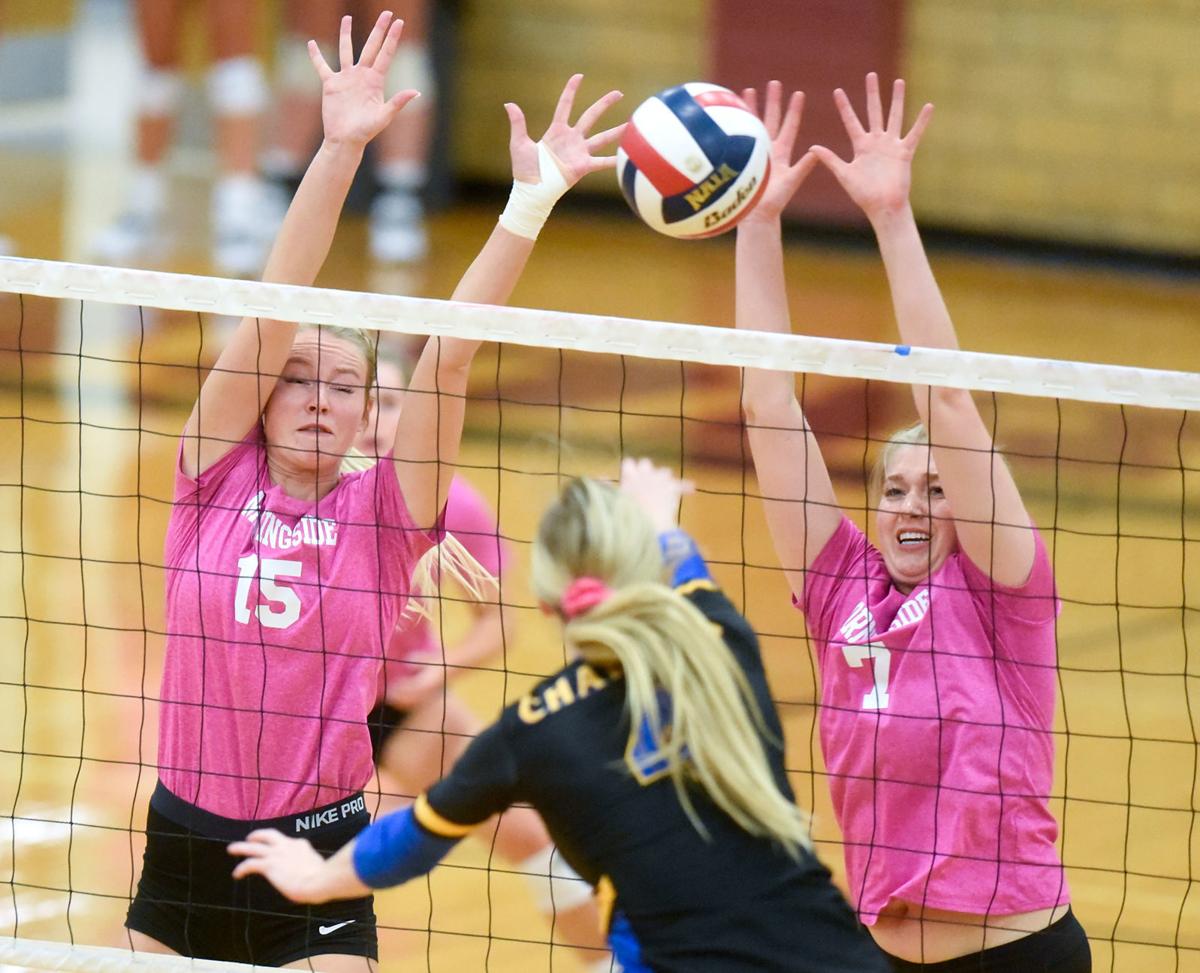 SIOUX CITY — Last time Morningside played Briar Cliff, Mustangs head coach Beth Donnelly thought the Chargers wanted it more as Briar Cliff claimed a five-set win over Morningside at the Newman Flanagan Center on September 25.
In the rematch on Tuesday at Allee Gym, Briar Cliff took the first set and came back in the second set to tie it.
But this time, on its home floor, Morningside wanted it more.
The Mustangs held off Briar Cliff's comeback in the second set, put together a comeback of its own in the third set and dominated the fourth for a 25-27, 25-20, 25-23, 25-15 victory.
"It's a drastic different atmosphere on our home court versus their home court but I do think we wanted it more. I think there was a little redempetion," Donnelly said. "This was obviously the comparable match so it meant a little more to us. I think our serving is what did it tonight. We came out and served aggresively and took them out of system. It was a game changer."
Morningside improves to 14-7 overall and 6-5 in the Great Plains Athletic Conference.
Briar Cliff falls to 13-11 overall and 3-7 in the GPAC. Briar Cliff coach Lindsey Weatherford said the team needs to get back to being more consistent.
"(Morningside) made some great adjustments and we were not able to stop their middle hitters, we were not able to adjust to some of their tempo," Weatherford said. "Just fundamentally, we were not all that sound tonight. We are looking to get back to that consistency that we had previously. That will be our focus this week."
The first set went back and forth but a late run gave Morningside a slight edge at 24-23 when Briar Cliff called its final timeout. Grace Whitlaw got a kill out of the timeout to tie the set but Morningside got it at set point again at 25-24 after a kill by Emma Gerber.
Whitlaw put down another kill and an attack error put Briar Cliff up 26-25 for set point and an ace ended the first set 27-25 in Briar Cliff's favor.
You have free articles remaining.
Morningside had a 19-15 lead in the second set but a 4-0 run by Briar Cliff tied the game. Krista Zenk then had three kills during a 5-1 run to give the Mustangs the lead again and they closed out the second set, 25-20.
"Going into intermission 1-1 opposed to 0-2 is huge," Donnelly said. "We haven't been starting very well in set three, which we didn't here either. It was huge that we got that W in the second set."
Briar Cliff had a 16-11 lead in the third set went Morningside went on a 4-0 run to get within a point. The Mustangs couldn't tie the set at that time and Briar Cliff wen to take a 21-17 lead.
But Morningside put together another run, a 6-0 stretch that featured a block and two kills by Brittni Olson to put the Mustangs ahead 23-21. Morningside went on to win the set 25-23.
"(Brittni's) been kind of our firestarter all season," Donnelly said. "A lot of our big matches, we went to Midland and she started strong. She set the pace early. When she sets the tone everybody kind of follows. We are grateful for that."
Morningside jumped out to a 3-0 lead in the fourth set and controlled it the whole way for a 25-15 victory.
"Briar Cliff called a timeout with it 13-5 and I reminded our girls we were up 13-4 at Concordia on Friday and things didn't go our way," Donnelly said. "At this point, we need to keep remembering that we are not a team that can hit cruise control. We have to keep playing all the way to the end.
"I was pleasantly excited about that. They finished strong."
Krista Zenk led the Mustangs with 16 kills and 15 digs and Emma Gerber had 15 kills. Merrin Van Velzen had 21 digs.
For Briar Cliff, Grace Hanno had 18 digs and Noel Phillips and Victoria Gonzalez each had nine kills.
Volleyball Sioux City East vs. Sergeant Bluff-Luton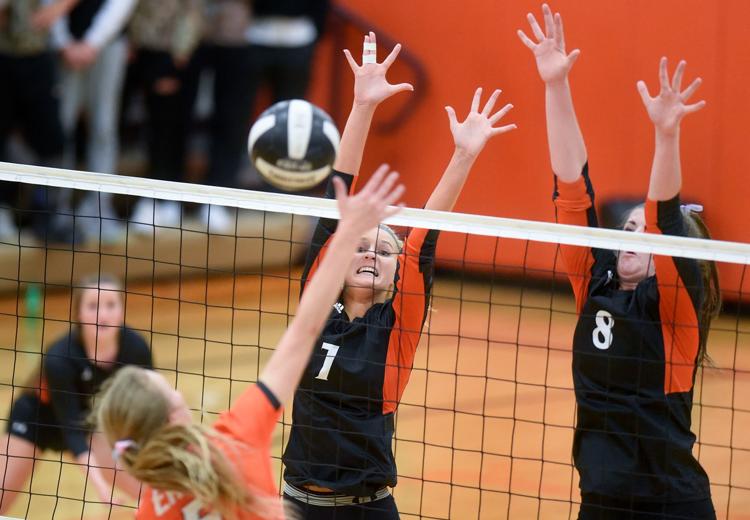 Volleyball Sioux City East vs. Sergeant Bluff-Luton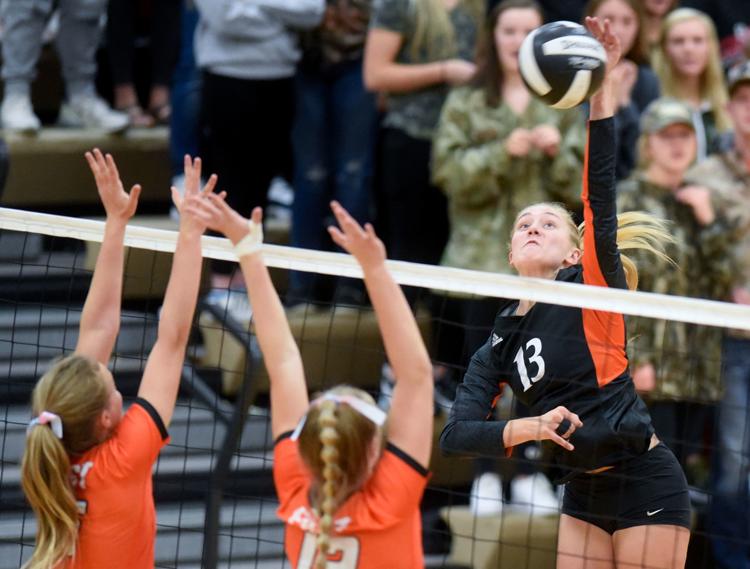 Volleyball Sioux City East vs. Sergeant Bluff-Luton
Sioux City East vs. Sergeant Bluff-Luton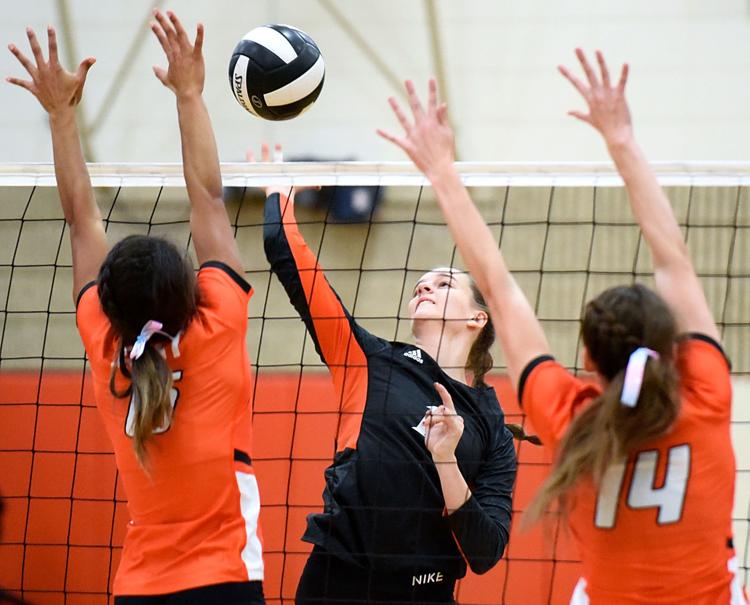 Volleyball Sioux City East vs. Sergeant Bluff-Luton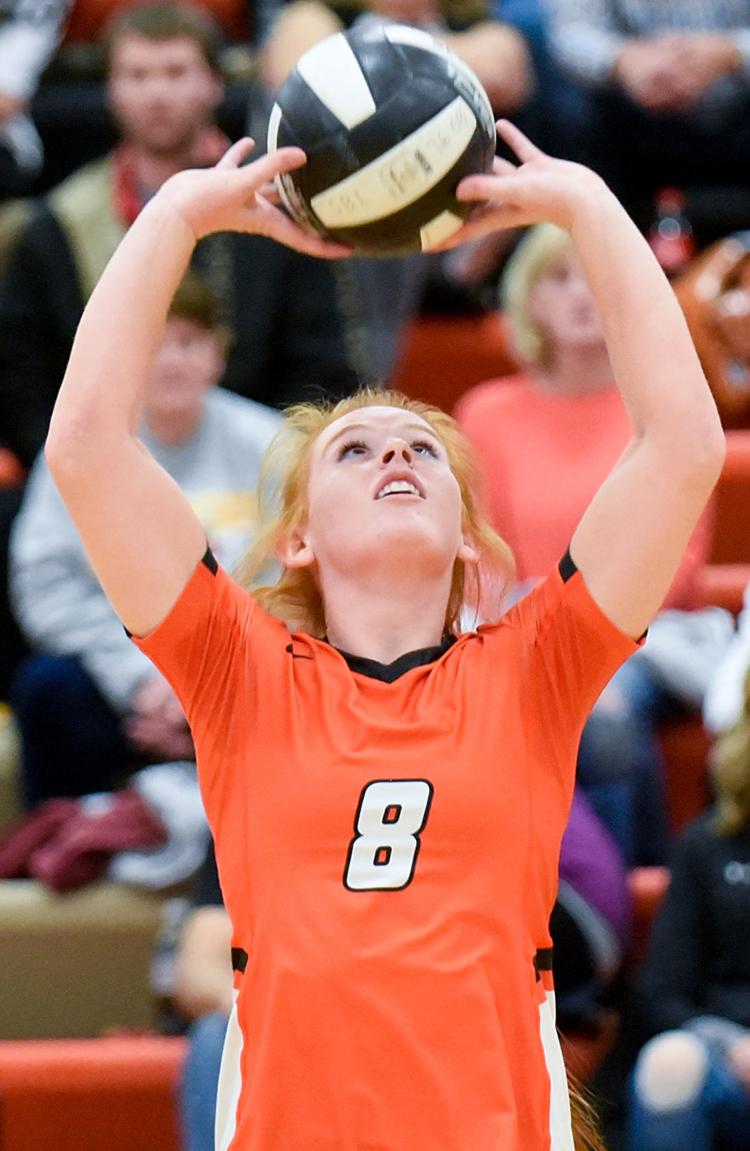 Sioux City East vs. Sergeant Bluff-Luton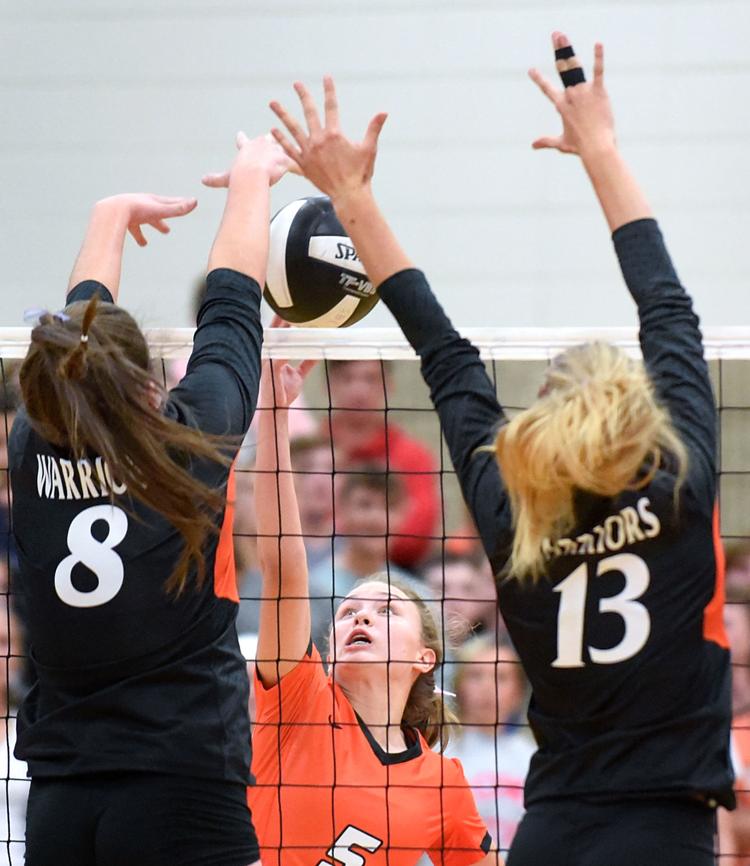 Volleyball Sioux City East vs. Sergeant Bluff-Luton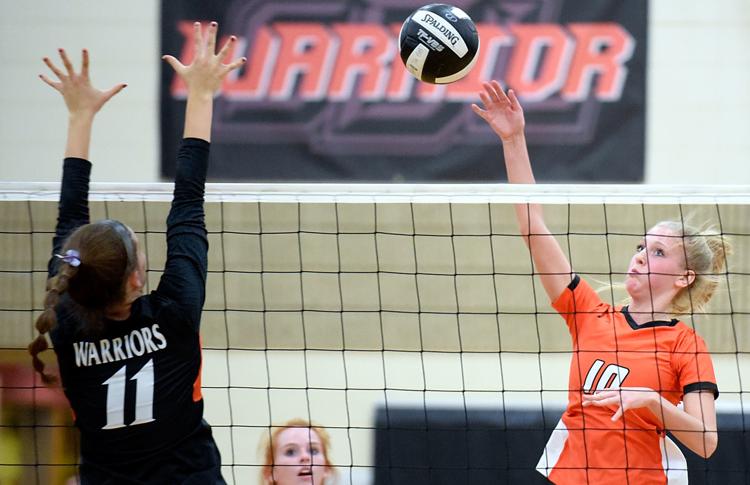 Sioux City East vs. Sergeant Bluff-Luton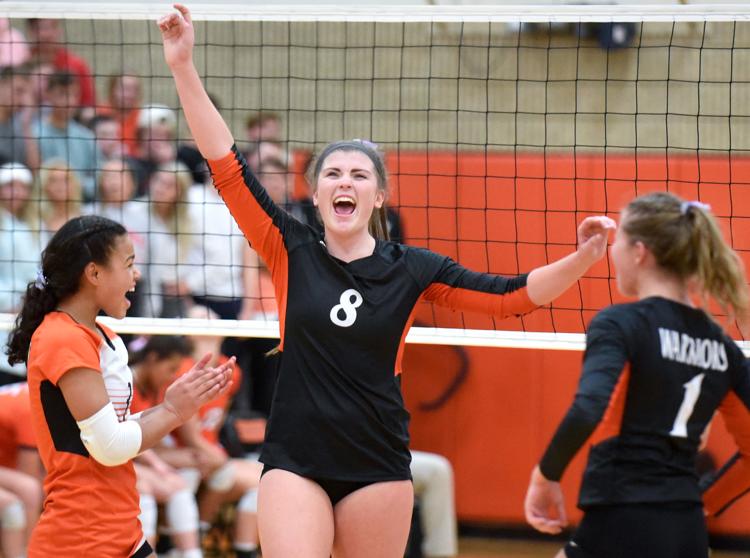 Volleyball Sioux City East vs. Sergeant Bluff-Luton