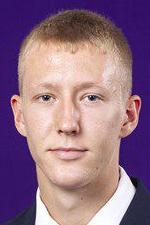 CEDAR FALLS, Iowa – Illinois State's Zach Copeland smiled and offered a candid response during the second half when a heckler said he couldn't guard AJ Green.
"He's tough, he's tough," Copeland conceded.
Like so many opposing defenders, Illinois State's redshirt senior guard and teammates had their hands full Wednesday night inside the McLeod Center. Green became the University of Northern Iowa's first sophomore to reach 1,000 career points during a 27-point performance that led to a 71-63 victory over the Redbirds.
UNI (22-3, 11-2 Missouri Valley) was forced to come from behind on its home court for the second time in as many nights. Illinois State (8-16, 3-9) rediscovered its shooting touch found during a 56-point second half as part of a stunning upset on New Year's Eve by torching the Panthers early.
You have free articles remaining.
The Redbirds opened the game 12-for-20 from the field with four players combining to knock down seven of the team's first 10 looks from distance resulting in a 31-22 lead with nine minutes remaining in the first half.
UNI (21-3, 10-2) quickly recovered with a determined defensive effort sparking the 18-2 go-ahead run. Green played a large role in the surge, knocking down a 3-pointer from the logo before adding a baseline jumper. His 1,000th career point came on a turning jumper at the top of the paint off a drive with 30 seconds left in the half.
Northern Iowa extended its lead to 12 early in the second half, but Illinois State didn't fade. Sophomore guard Dedric Boyd knocked down a jumper and added a transition 3-pointer at the end of an 8-0 run that cut the Redbirds deficit to two, 53-51. Berhow came up with a timely 3-point answer on the ensuing possession and Green knocked down his fifth 3-pointer to go with a baseline pull-up during a 12-2 UNI run.
The Redbirds cut the deficit back to six on 3-pointers by DJ Horne and Antio Reeves, but UNI made enough plays down the stretch to now allow them to get any closer.
In addition to Green's big game, Trae Berhow added 17 points and 11 rebounds. Austin Phyfe finished with 12 points, eight boards and four assists.