ORANGE CITY, Iowa — The first quarter didn't go exactly as planned for Northwestern's offense on Saturday.
Everything went right in the second quarter for the Red Raiders, though.
The 11th-ranked Red Raiders scored 28 points in the second to take control of the season-opener against Valley City State as Northwestern went on to win 47-7.
"Early on we had a couple of drives that we weren't able to finish. It just took us a little bit to get into that game flow," Northwestern head coach Matt McCarty said. "Once we got the momentum, our guys did a good job of capitalizing on that and really keeping that ball rolling."
By the end of the game, Northwestern had 429 yards of total offense. Once the Red Raiders found the end zone early in the second quarter, everything started to click.
"I think we got the nerves out. Those pregame jitters kind of soaked up after the first quarter and we just really got going," Northwestern running back Jacob Kalogonis said. "We know what we are capable of and how high-powered we can be. Seeing one thing click just leads to more and more and more and it gets the ball rolling."
Tyson Kooima threw four touchdown passes. Kalogonis had 127 yards rushing and 191 yards of total offense. He scored one rushing touchdown and added another touchdown on a screen pass.
Valley City State tried to pay close attention to Kalogonis and Shane Solberg, who had three receptions for 41 yards. Northwestern made the Vikings pay with some other players.
Cade Moser caught a 41-yard touchdown reception and finished with three passes for 91 yards. Michael Storey, a true freshman, caught a 9-yard touchdown and Brady Moser had a 20-yard reception on a third-down play.
"(Teams) can focus on what they want and take away a few players but we are stacked across the board," Kalogonis said. "Michael and Cade, lights out athletism. Probably the two fastest guys on our team, great hands, great route-running abilities. They are really contributing.
"So if they want to take me and Shane and even Tyson away, you can't take everyone away. That's dangerous."
Defensively, the Red Raiders held Valley City State in check throughout the game. The Vikings did get deep into Northwestern territory a couple of times but the Red Raiders didn't allow them to score until the fourth quarter.
"Our motto going into the game was to not play their game but to do what we do best. We had a great gameplan and gave great effort out there," said Northwestern defensive lineman Colin Snyder, who had four tackles and one sack. "We didn't give up any huge plays that killed us. We did a great job upfront. Backers flowed well, safeties came down to stop the run. We gave up a couple big plays but we always held them."
You have free articles remaining.
After Northwestern forced the turnover on downs to start the second quarter, the Red Raiders' offense started to find the end zone.
Kooima hit Moser for a 41-yard scoring strike with 13:02 left in the half. On the next possession, Storey hauled in his 9-yard touchdown reception. Then in the third possession of the quarter, Kooima ran in a 5-yard score with 1:15 left in the half for a 21-0 lead.
Valley City State moved the ball to the 38-yard line with five seconds left before the half. The Vikings attempted to take a shot at the end zone. Solberg was put in the game to defend the deep ball.
Northwestern got pressure on Vikings quarterback Jalen Pfeifer and he threw deep but short of the end zone. Solberg was right there to pick the pass off at the 6-yard line and started to run down the left sideline.
Solberg got some good blocking to get him all the way to the right sideline and he made it to the 1-yard line when he dove for the end zone. He fumbled into the end zone and Northwestern defensive lineman Sean Powell jumped on it, giving Northwestern a 28-0 lead at the half.
"In that situation, we've talked about getting Shane out there. He knows how to catch the football and we put him where we think they are going to throw the football," McCarty said. "They threw it to him and typically we want him to fall down but Shane is pretty aggressive and tried to return it. Credit to the rest of our defense, they followed him, blocked and converted it. That's an exciting way to end the half."
Running back Jacob Kalogonis found the end zone in the third quarter. He had a nice hole up the middle and then broke a tackle. He had two defenders on him when he powered his way into the end zone for a 35-0 advantage.
In the fourth quarter, Kalogonis caught a screen pass and got some good blocking. He then faked out two defenders and finished off the 45-yard reception for a touchdown for a 41-0 lead.
"I planned on going inside and I took a jab at it to see what it looked like. They looked like they would recover from it, so I gave it a second one and bounced back out and it ended up working," Kalogonis said. "That's one I want to watch on film."
Braxton Williams hit a 22-yard field goal with 9:48 remaining.
Valley City State finally got on the board with 8:28 left when Louis Quinones broke free for a 44-yard touchdown to make it 44-7.
Williams then hit a 48-yard field goal that just made it over the crossbar to put the Red Raiders up 47-7. The field goal was only four yards short of Northwestern's team record.
"Braxton has done an excellent job of kicking in the fall camp, so we wanted to get him that opportunity. It happened to be a 48-yarder and he nailed it," McCarty said. "He did an awesome job on kickoffs as well."
Football Morningside at Northwestern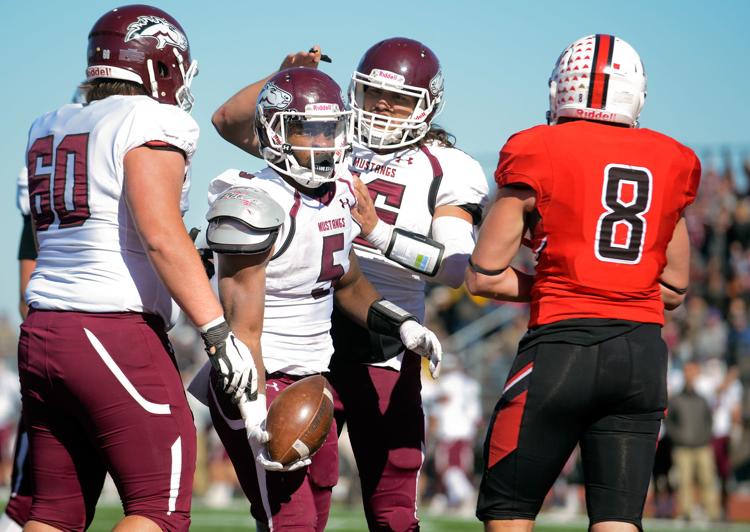 Football Morningside at Northwestern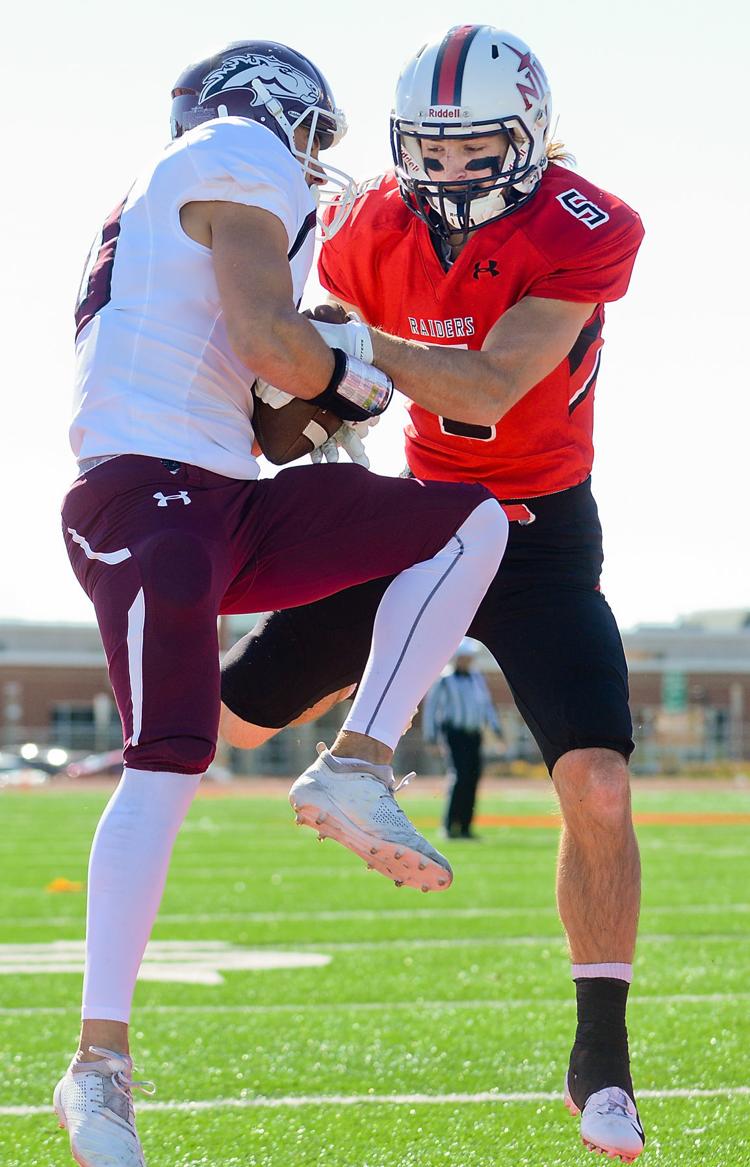 Football Morningside at Northwestern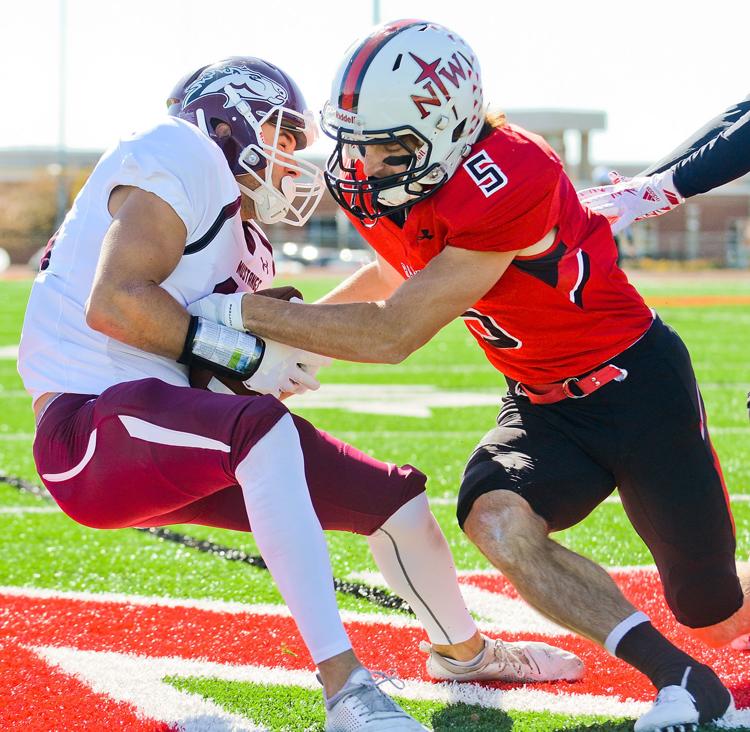 Football Morningside at Northwestern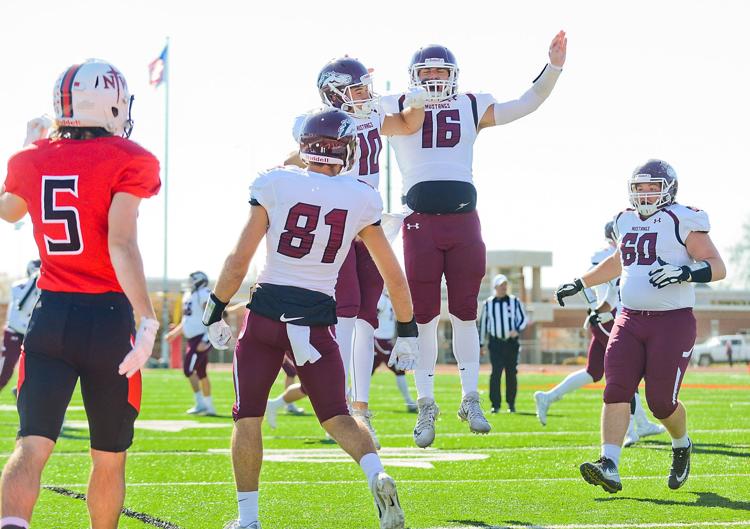 Football Morningside at Northwestern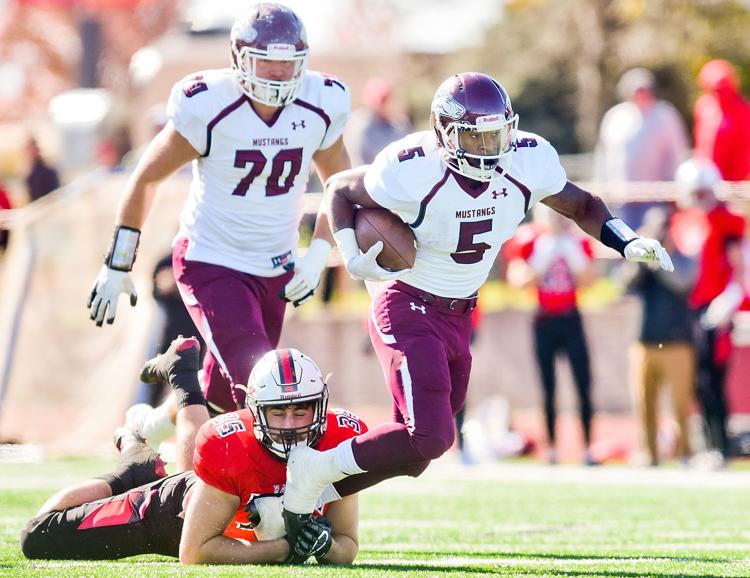 Football Morningside at Northwestern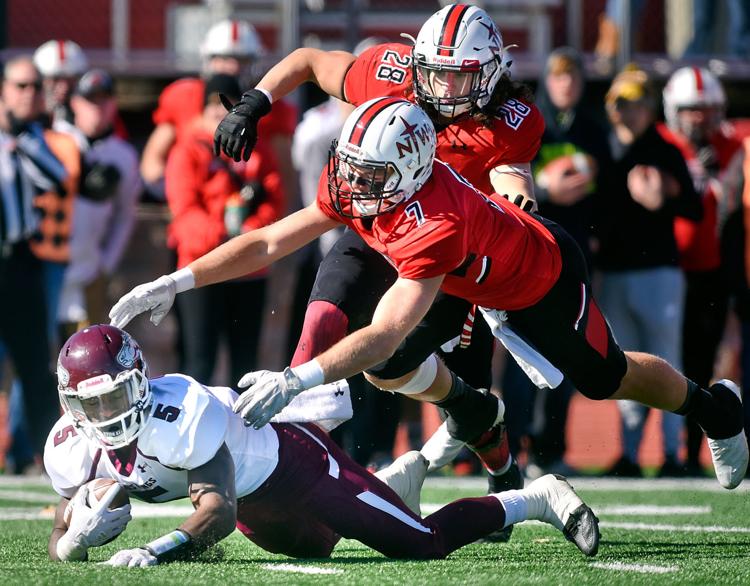 Football Morningside at Northwestern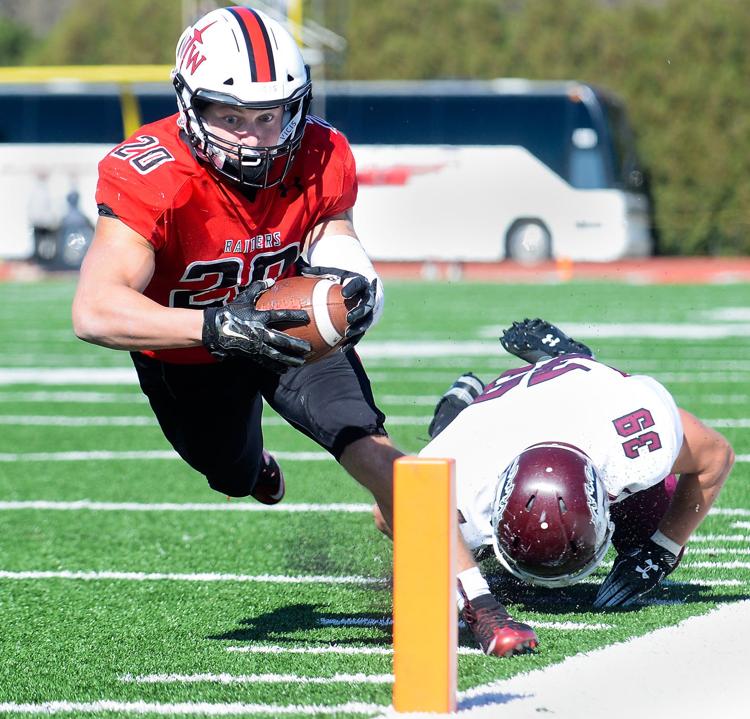 Football Morningside at Northwestern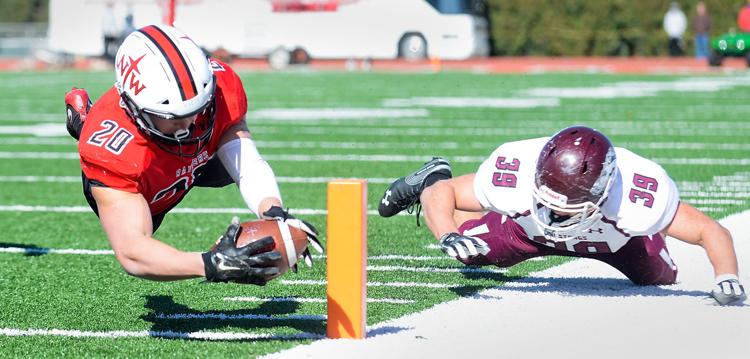 Football Morningside at Northwestern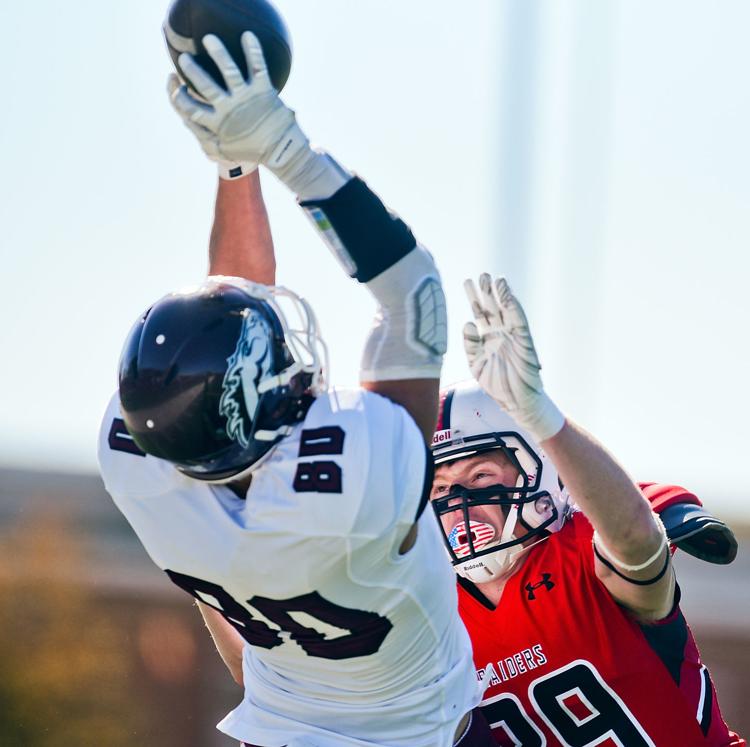 Football Morningside at Northwestern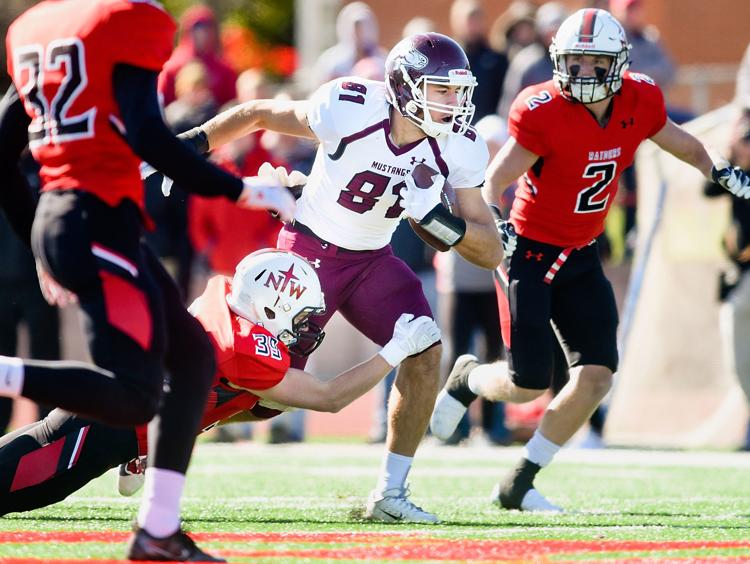 Football Morningside at Northwestern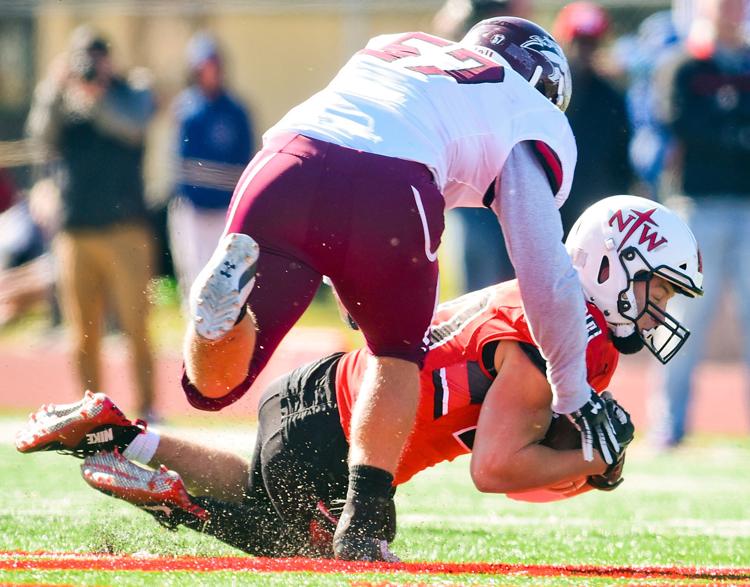 Football Morningside at Northwestern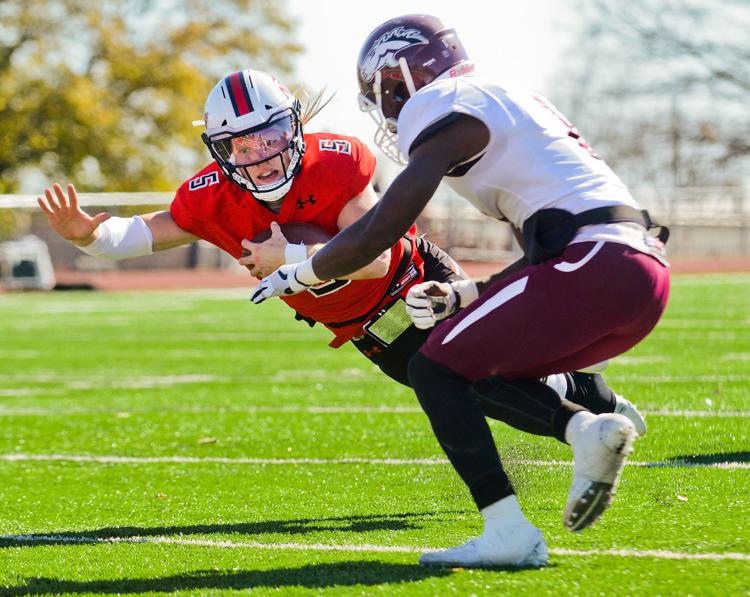 Football Morningside at Northwestern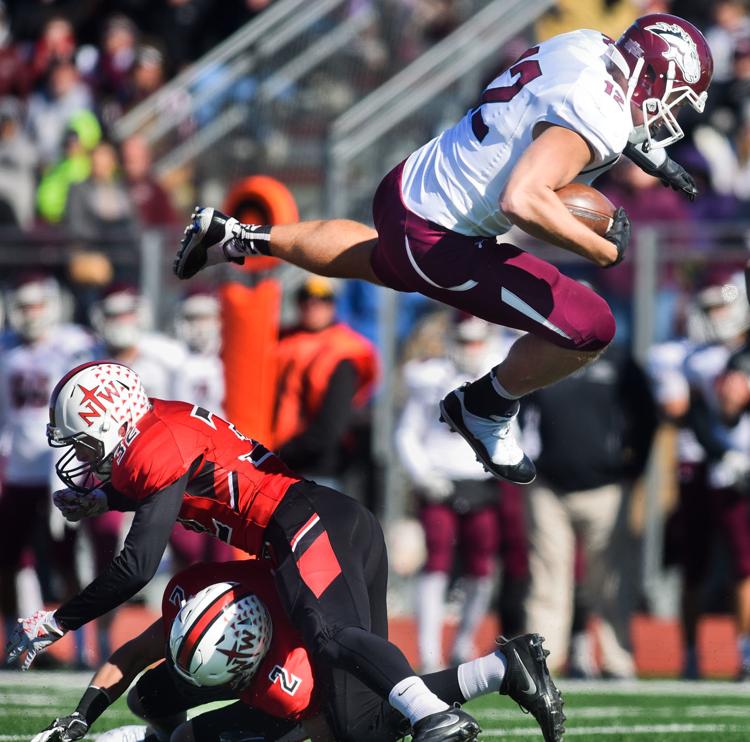 Football Morningside at Northwestern