ORANGE CITY, Iowa — The past is in the past for the Northwestern College football team, and the present is looking pretty darn good.
On a bright and sunny Saturday afternoon at De Valois Stadium, the Red Raiders dominated Hastings College in nearly every phase of the game, and walked away with a 45-13 victory over the Broncos.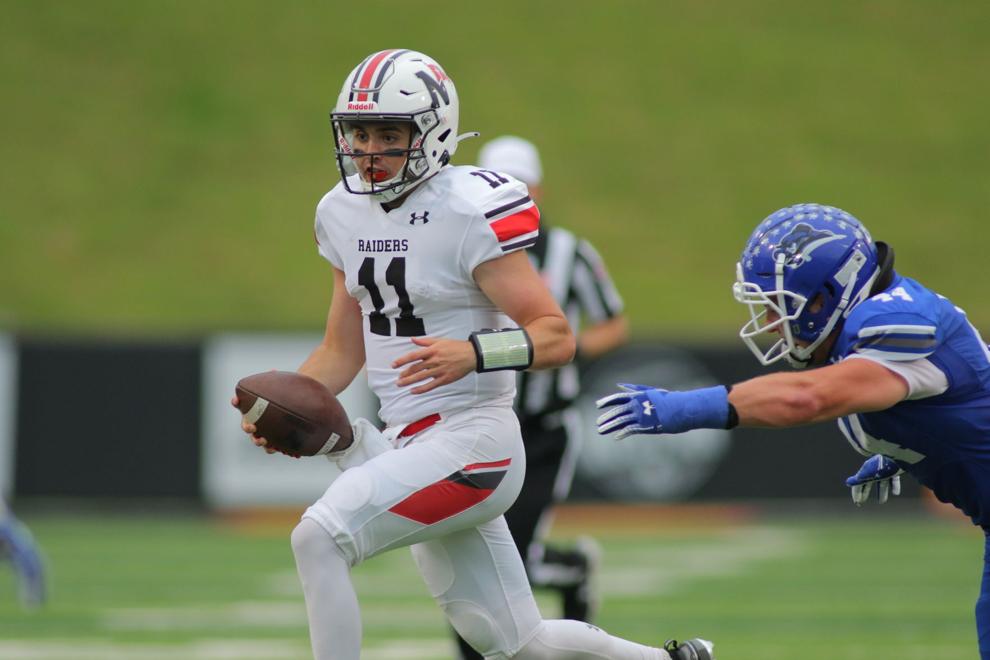 Any concern about a championship game hangover for the Red Raiders has surely faded after the first two games of the season.
After his squad lost to Lindsey Wilson in the NAIA national championship game this past May, Northwestern head coach Matt McCarty said that he talked to his team about avoiding the championship hangover, which is the phenomenon often seen in the NFL, where the team that loses a title game in one season tends to struggle in the following year.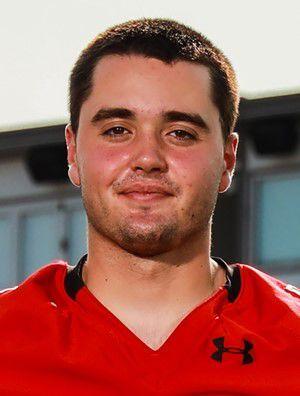 "That is something that we really addressed right away when we started fall camp," McCarty said. "If we won it last year, or lost and finished runner-up, we all start at the same spot. Our guys really embraced that. The result of that game has no impact on this season, so our guys have really embraced that, and are really making sure they are doing what they can this year, so we can get back to that spot again."
So far, there is no indication that the Red Raiders have even thought about the Lindsey Wilson loss at all, as Northwestern has outscored its opponents, 111-22.
In Saturday's game, senior quarterback Blake Fryar was the star of the show on offense, throwing for 293 yards and four touchdowns on 17-of-24 passing. Fryar also ran the ball six times for 27 yards, and had one rushing touchdown.
Fryar got his first collegiate start in last season's title game after All-American starter Tyson Kooima went down with an injury.
This year, with Kooima still rehabbing, Fryar has excelled, with 503 total passing yards and six passing touchdowns so far, with one interception.
"Having the chance to start in that national championship was big for me, just taking the good and the bad from that game, and learning from it," Fryar said. "This year, still getting into things and really learning a lot as I play a full football game. I just have to continue to improve and do my best to help our team be successful."
After its first drive stalled at the 22, Northwestern punted the ball away. But after holding Hastings to a three and out, the Red Raiders offense finally took off.
On their second drive of the game, the Raiders started at the 45, and took 11 plays to punch the ball into the endzone, with running back Konnor McQuillan scoring on a run from the one yard line.
Just over two minutes later, the Raiders went 75 yards on two plays for another score, as Fryar connected with senior Canon Flores to start the drive, and then hit senior Cade Moser for a 26-yard touchdown to put the Raiders up by a 14-0 margin.
Northwestern added two more in the second quarter as Fryar threw a 22-yard touchdown pass to Junior Blake Anderson and ran another in the five-yard line, putting Northwestern up 28-0.
The Northwestern offense racked up a near-perfect first half. Fryar went 12-for-17 passing over the first two quarters from 205 yards and two touchdowns, while throwing one interception. Senior Canon Flores was his most productive target early on, with three receptions for 100 yards, while Cade Moser and Blake Anderson each pulled in a touchdown reception.
While the offense continued to rack up yards and points, the defense harassed the Hastings' offense. The Broncos managed just 44 yards of total offense in the first half, with 51 yards through the air, and a mark of -7 in the rushing game.
"Our defense was playing lights out in the first half," McCarty said. "It goes back to that execution. We really challenge our guys. Good or bad, the previous play, to be really and totally locked in and execute. I thought they did an awesome job in the first half of that."
Fryar's strong day continued in the third quarter when he hit McQuillan on fourth down for a 17-yard touchdown reception. That drive started at the 25 yard line for Northwestern, the result of a mishandled snap on the attempted punt by Hastings kicker Jason Bachle. The Raiders managed nine yards on the first three plays, before Fryar found McQuillan for the score.
Fryar did it again on the next drive, this time hitting Lorenzo Jones for a 35-yard touchdown pass. On that play, Fryar was clobbered by the opposing defenses, leading to a 15-yard penalty that was enforced on the kickoff.
Northwestern's final points came with 3:35 left in the game, when Eli Stader hit a 45-yard field goal. 
The Hastings offense finally did show some life by scoring 13 points in the fourth quarter, and finished with 257 yards of total offense. Hastings quarterback John Zamora threw for a pair of fourth quarter touchdowns, and ended the day with 216 yards, the majority of which came on his two scoring throws.
One of Zamora's touchdowns was a 72-yard heave to wide receiver Courtney Lane, the other a 38-yarder to Tyree Nesmith.
Sophomore linebacker Parker Fryar, Blake's younger brother, finished the game with a team-high 12 tackles, eight more than anybody else on the defense.
The Northwestern defense did finally allow some rushing yards in the second half, but still held the Broncos to just 41 total yards on the ground.
"We were just all dialed in on our gaps," Parker Fryar said. "The d-line honestly created a lot of havoc. Sometimes there would be gaps, and they'd just close and we'd just scrape over the top. That helps a ton when our d-line is playing like that. It's just easier football."
Next up for Northwestern is next Saturday's game against Midland, which comes in with a 1-1 record after pulling off a one-point comeback win over Dordt this week. 
For the Raiders, it's a chance to further their hot start, and put the disappointment of last season even more out of their minds.
After all, when the future looks this bright, why would you think about the past?
"We've got a great group of guys and each year is a new team and new family," Blake Fryar said. "Each year brings excitement, and ultimately we all love playing football. I think we came back out ready to go."