VERMILLION, S.D. -- The final margin of victory over rival South Dakota State even surprised the South Dakota women's basketball team, who didn't really pay attention to exactly how many points they were up by.
The No. 25 USD women just wanted to go out there and "do what we do," according to guard Chloe Lamb.
The Coyotes did exactly that, starting with a 3-pointer from Madison McKeever 13 seconds into the game and dominating the rest of the contest for an 83-48 victory at the Sanford Coyote Sports Complex.
"You come into these big games and sometimes you want to win it all in one possession," senior Ciara Duffy said. "(Coach) Dawn (Plitzuweit) got us to settle down and take it one possession at a time and we did that on both ends. We didn't look up and see the points accumulate and just did it one possession at a time.
"We looked up at the end and it was a cool feeling."
The 35-point victory for USD stands out even more considering in the previous 16 contests since USD joined the Summit League, the average margin of victory between the two schools was eight points.
Not only did the Coyotes, who are now 17-2 overall and 6-0 in the Summit, hand SDSU (14-7, 6-1) its first Summit League loss of the season, it's the Jackrabbits' worst loss in Summit play.
The previous margin was a 67-51 defeat against Oakland back on Jan. 5, 2009, over a decade ago.
"No one realized it," Lamb said. "When you play State, you are always on your toes and you expect everything. Then at the end you look up at it, it sinks in and you can't help but smile."
McKeever was the catalyst early, hitting the 3-pointer 13 seconds in.
"That was huge," Duffy said. "When the ball goes up, the nerves go away but in a big game like this, there are still some jitters. To see that go in (by Madison) was big."
Two possessions later, McKeever drove in for a layup to put USD up 7-0.
"I thought Madison played an incredible game," Plitzuweit said. "It started with the inside-out three and she hit it which was a great opportunity and then she got one in transition after that. I thought defensively, she played a very good basketball game and that helped us on the court."
The Coyotes never let-up in the first quarter, shooting 61.1 percent (11-of-18) while holding SDSU to 25 percent (3-for-12) for a 26-6 advantage going into the second.
"It's a good win for USD, they played really well. The first few minutes, they were outstanding and we weren't," SDSU coach Aaron Johnston said. "The first few minutes were big with the pace and execution. We weren't as sharp. (USD) played very well and deserving of this win. It gives us a chance to get better."
The second quarter wasn't as crisp for USD but the Coyotes still went into the half with a 42-24 advantage.
USD talked about keeping SDSU at bay in the third quarter and the Coyotes had a 51-28 lead with 7:30 left in the period but went on a 3:30 scoreless drought.
But USD's defense kept SDSU in check, allowing only two points in that game and a Duffy 3-pointer ended the scoreless streak.
"That's the great thing about our defense," Duffy said. "We had some scoring droughts but that didn't change anything because we didn't give them any breathing room."
USD held SDSU to only nine points in the third, a quarter in which the Jackrabbits had been outscoring opponents 413 to 300 this season.
"That's something we talked about at halftime," Lamb said. "Usually in the third quarter is where they play well and we wanted to hold them the best we could. That was the focus at halftime."
USD went on to hold SDSU to only 36.7 percent shooting (18-of-49) and 3-of-17 from behind the arc. The Jackrabbits had 15 turnovers, which turned into 17 points for USD.
Megan Bultsma had 12 points and Paiton Burckhard was held to 11 points. Tagyn Larson only attempted three shots and had just two points.
"We took a lot of tough shots because they force that," Johnston said. "They forced us into tough shots and that goes back to execution and pace and we got stuck a lot. … They played well and we didn't. It happens. It doesn't happen often but it does."
Duffy had a double-double with 21 points, 11 rebounds and four assists and Hannah Sjerven finished with 16 points and five rebounds. Taylor Frederick had nine points and six rebounds off the bench and McKeever had seven points and four assists. Lamb added nine points as USD shot 53.4 percent (31-of-58) and hit 10 3-pointers.
"Ideally we were trying to do what we do, run a motion offense and get the ball inside or attack from the perimeter," Plitzuweit said. "Not anything different, just trying to be in attack mode."
The 35-point victory continues a string of dominance for the Coyotes in Summit play. It is the fourth straight conference win by more than 30 points. The closest Summit game USD has had was a 21-point victory over Purdue Fort Wayne.
Still, Plitzuweit knows she can find something from this game for the team to work on despite the margin of victory.
"We go back and watch every game as a coaching staff and find ways to go back and improve," Plitzuweit said. "It's a matter of continuing to tweak things and do a better job. … Just continue to get better. We played well and for that our players deserve it with how hard they played but it's one game. We have a lot of season left."
Dakota Wesleyan at Northwestern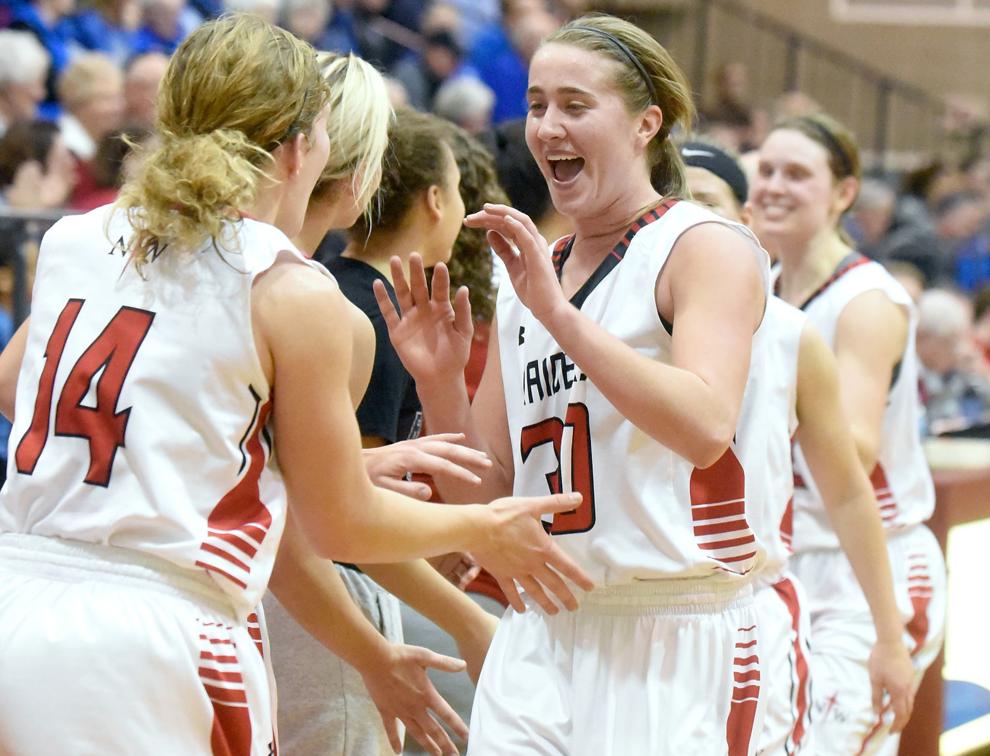 Sergeant Bluff-Luton at Sioux City East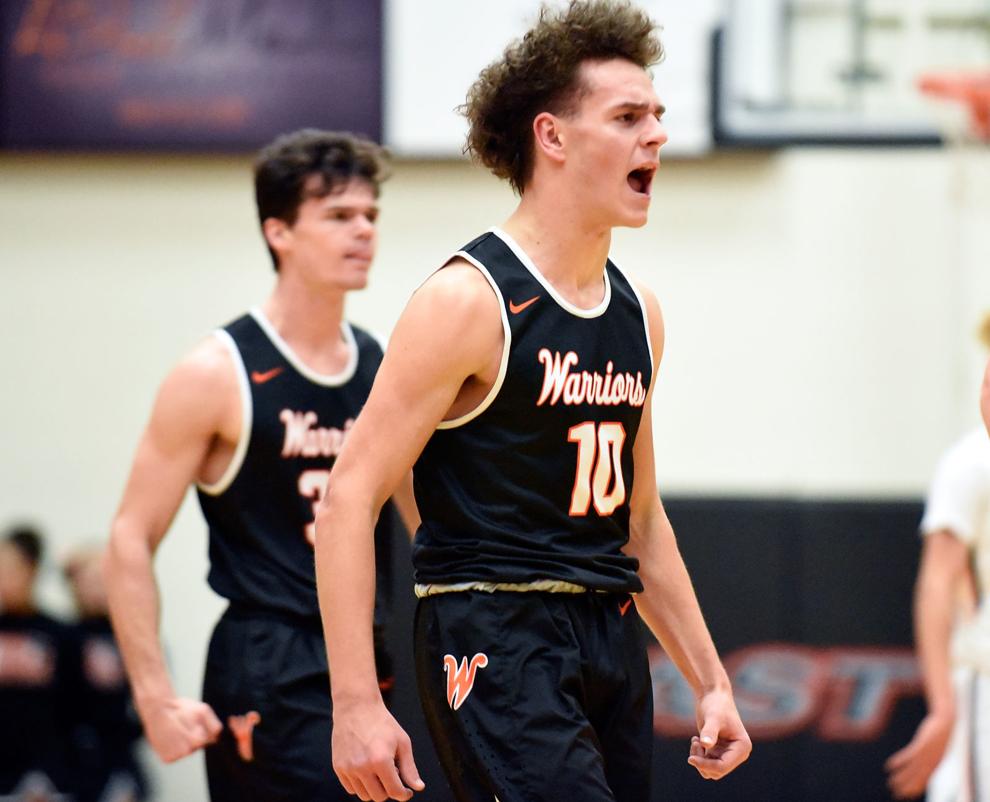 Morningside Football Celebration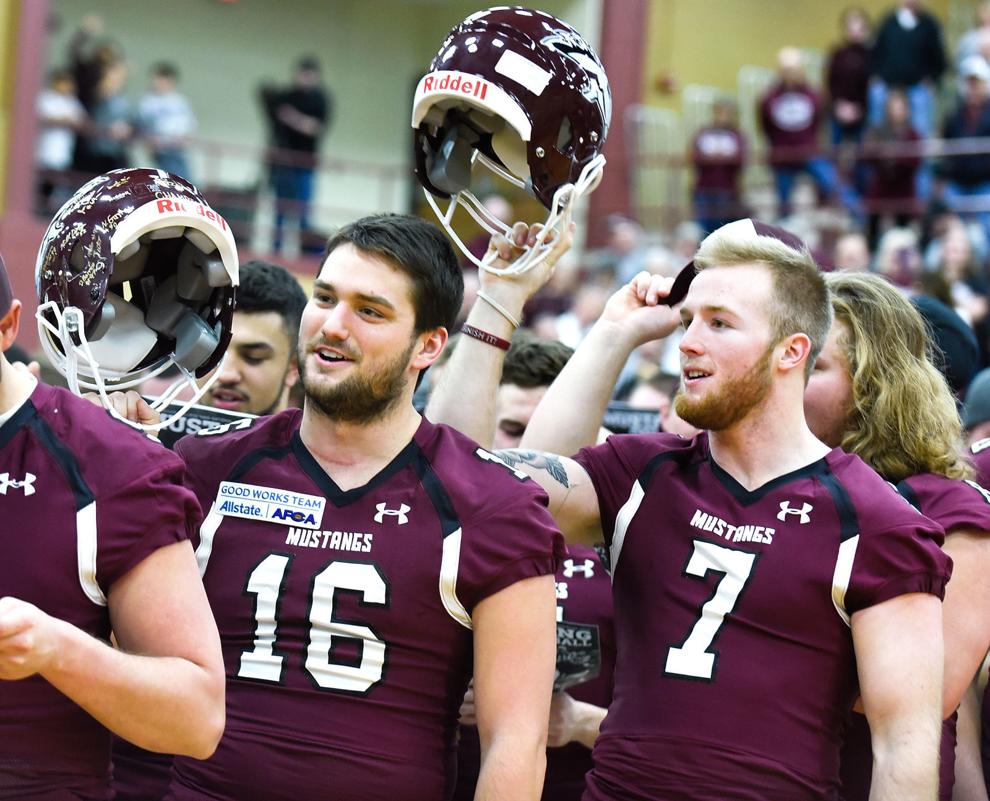 Sioux City Musketeers vs. Muskegon Lumberjacks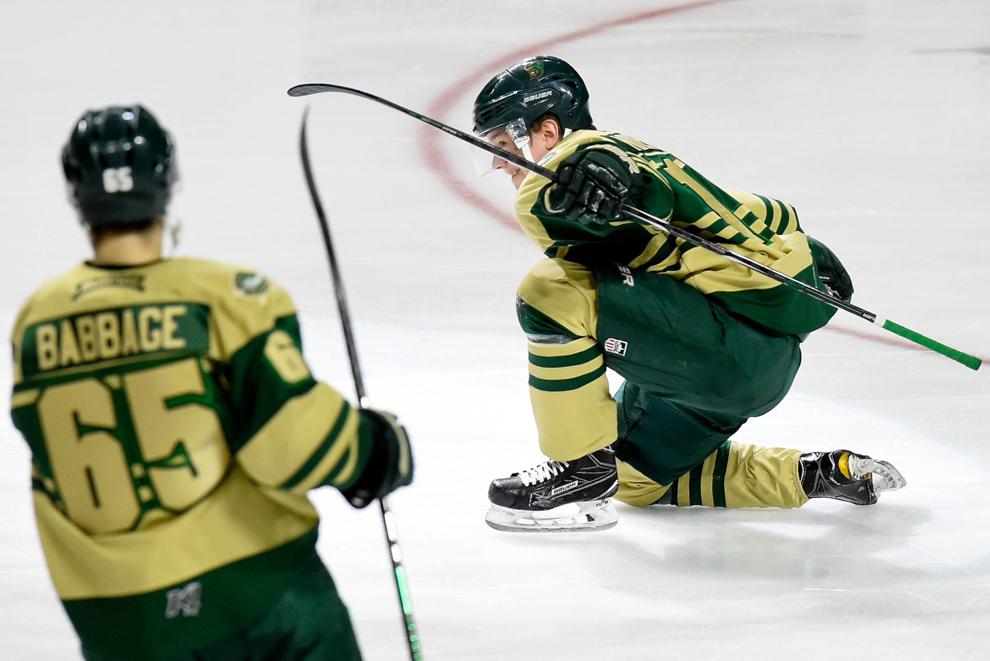 Sioux City Musketeers vs. Muskegon Lumberjacks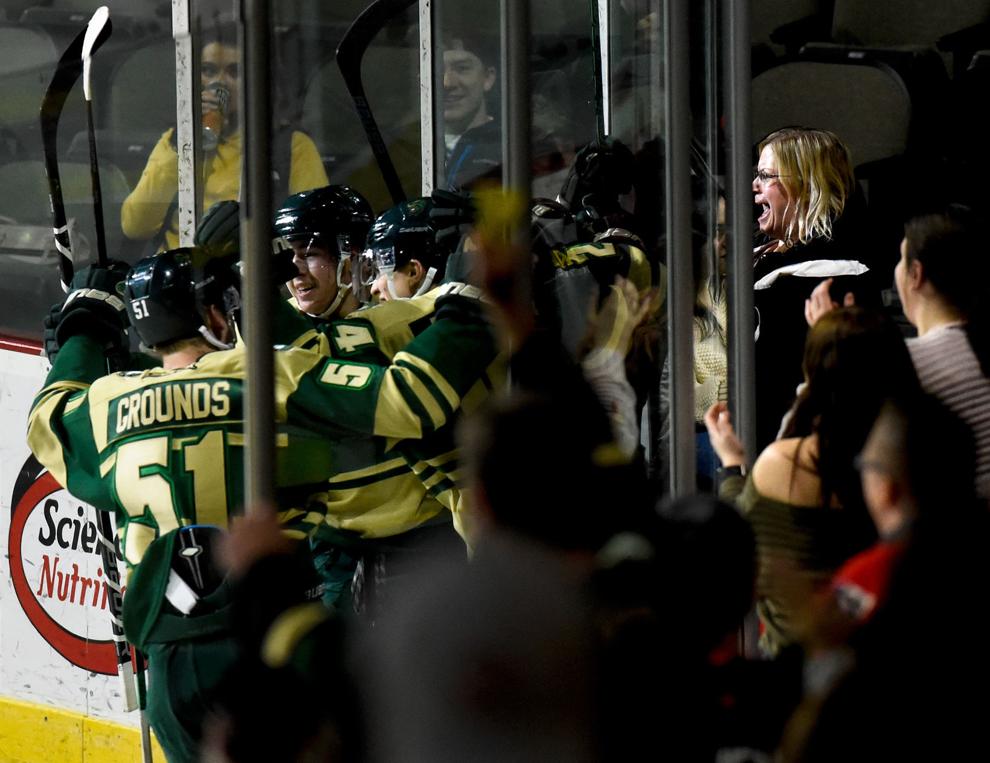 South Sioux City vs. Heelan girls basketball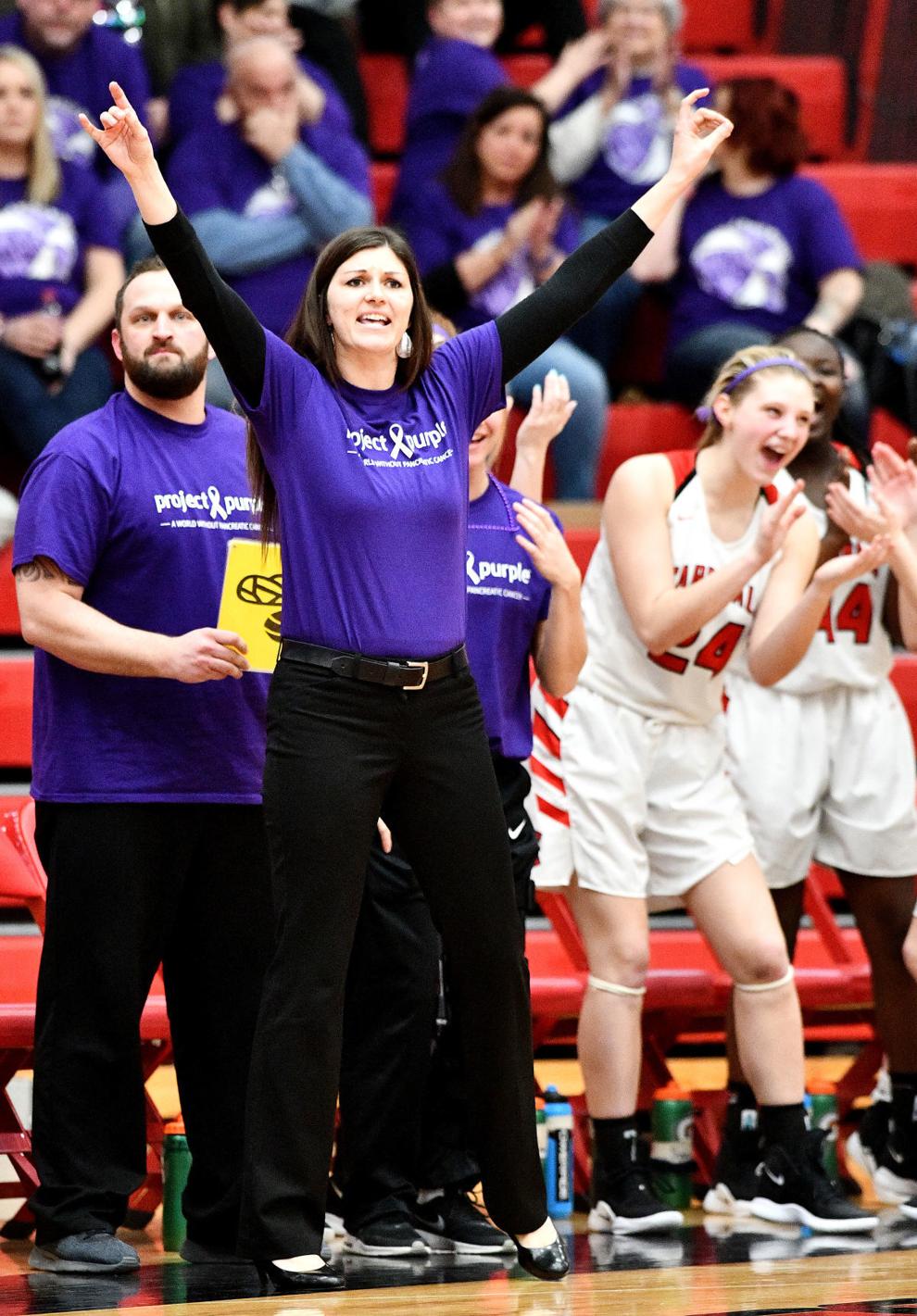 Wrestling Class 2A Duals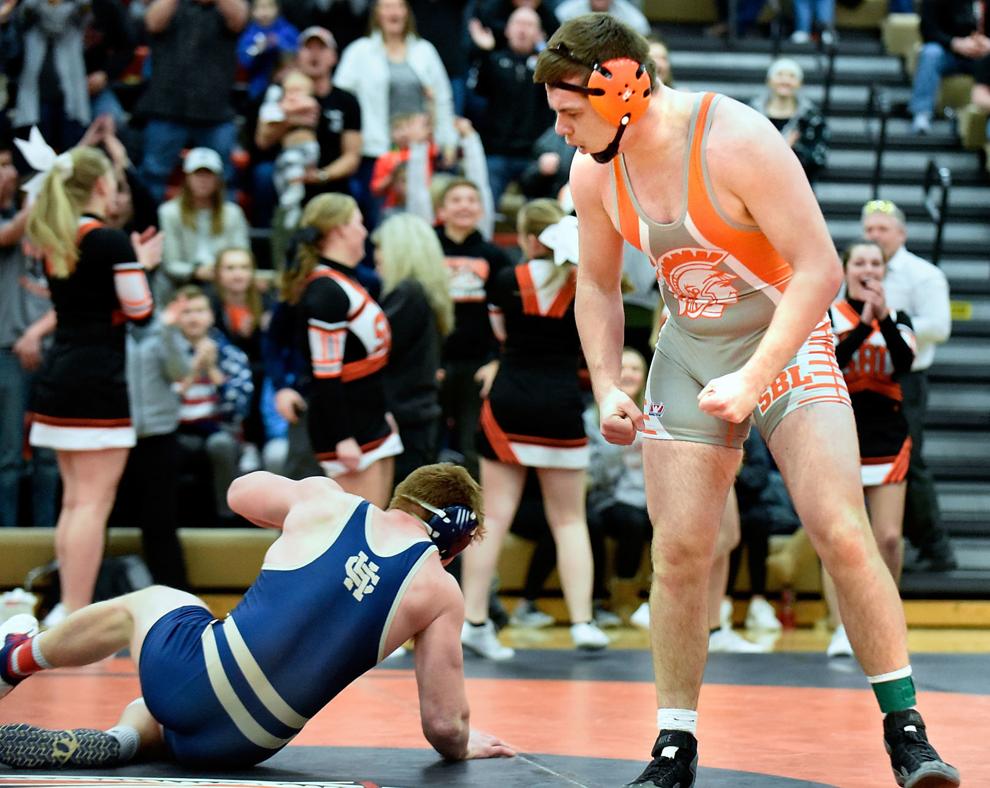 Northwestern at Briar Cliff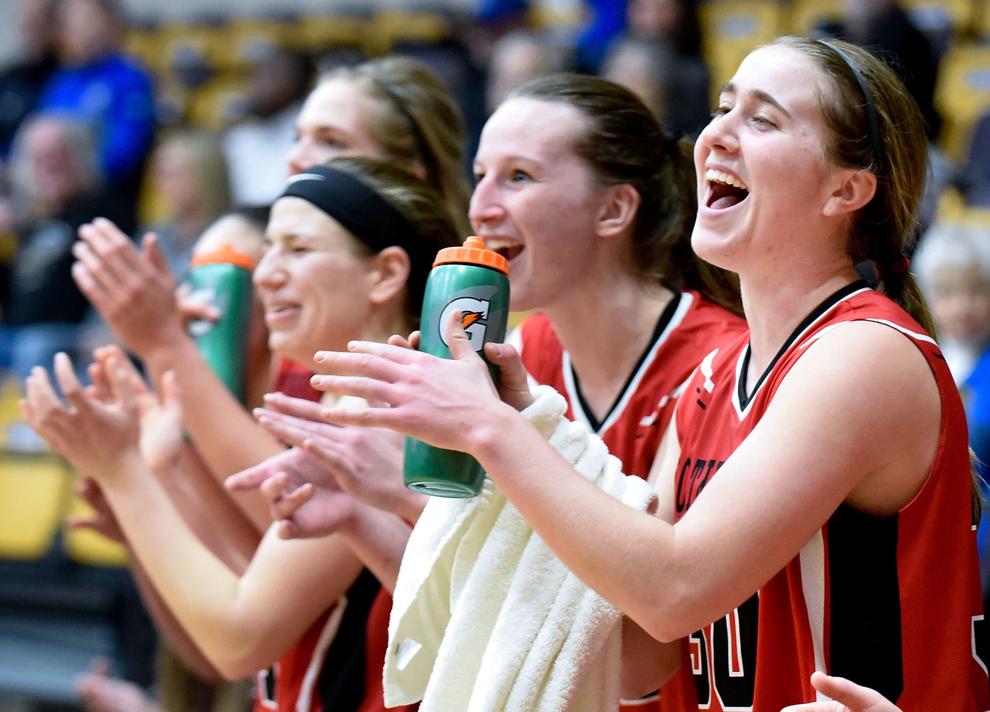 Briar Cliff at Morningside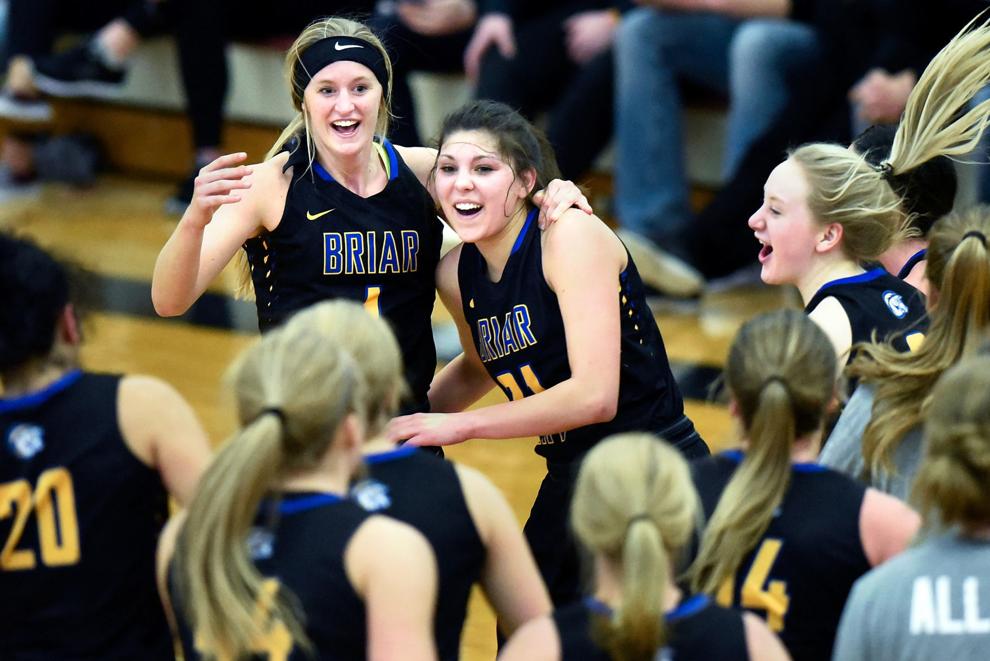 Briar Cliff at Morningside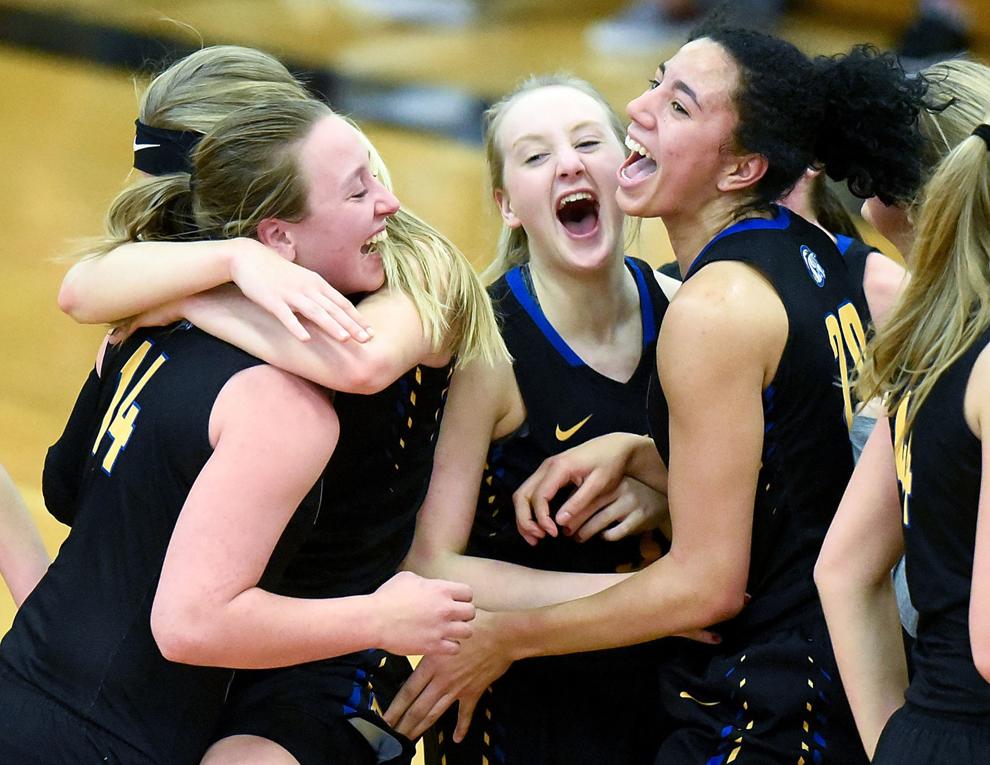 2019 State Wrestling Friday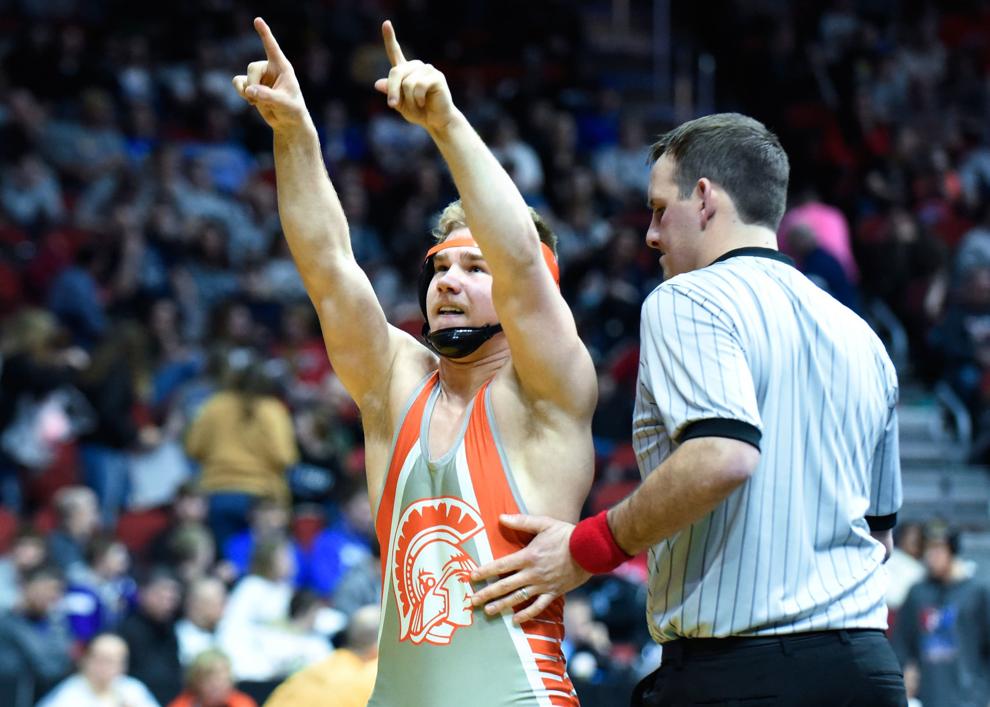 2019 State Wrestling Friday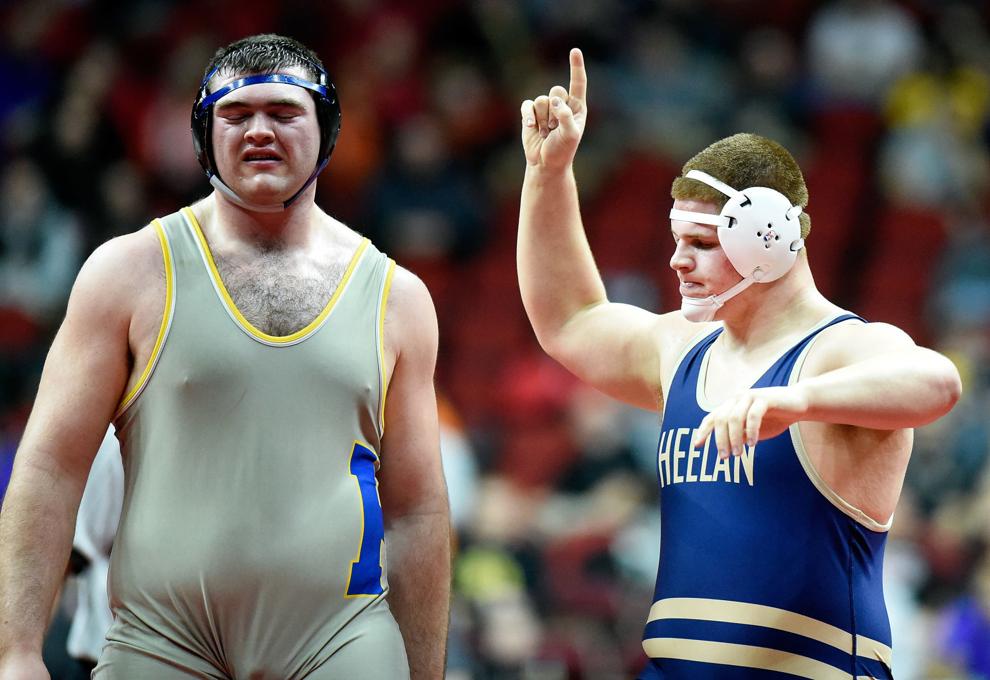 2019 State Wrestling Friday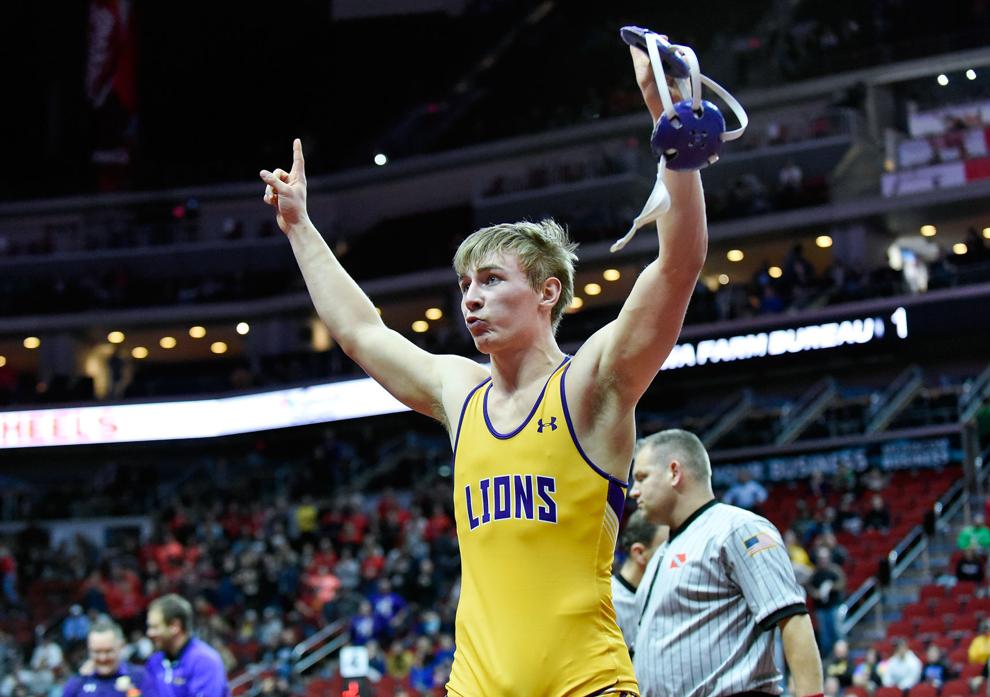 Kory Van Oort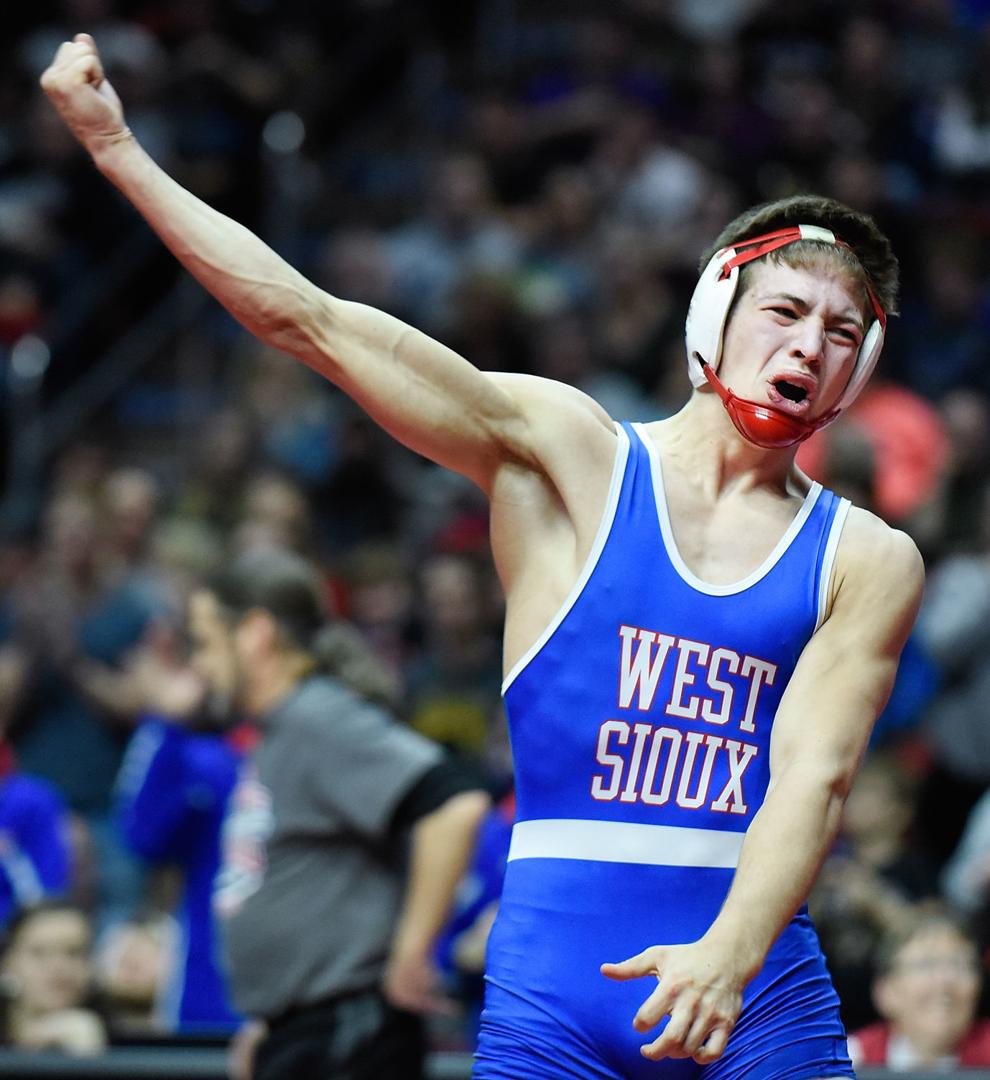 Le Mars vs. Bishop Heelan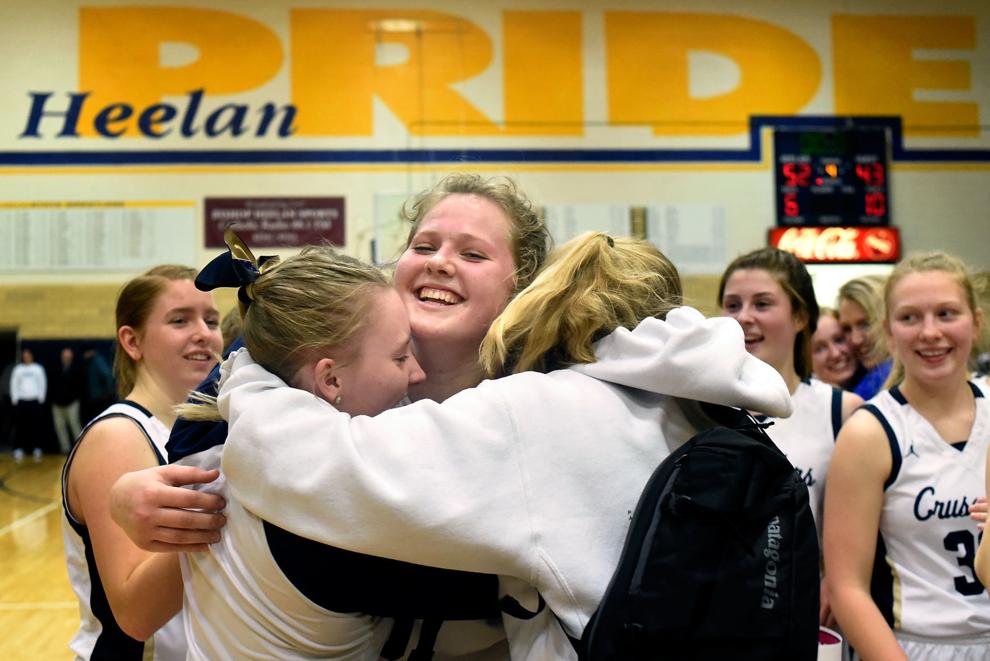 Sioux City West vs. Sioux City East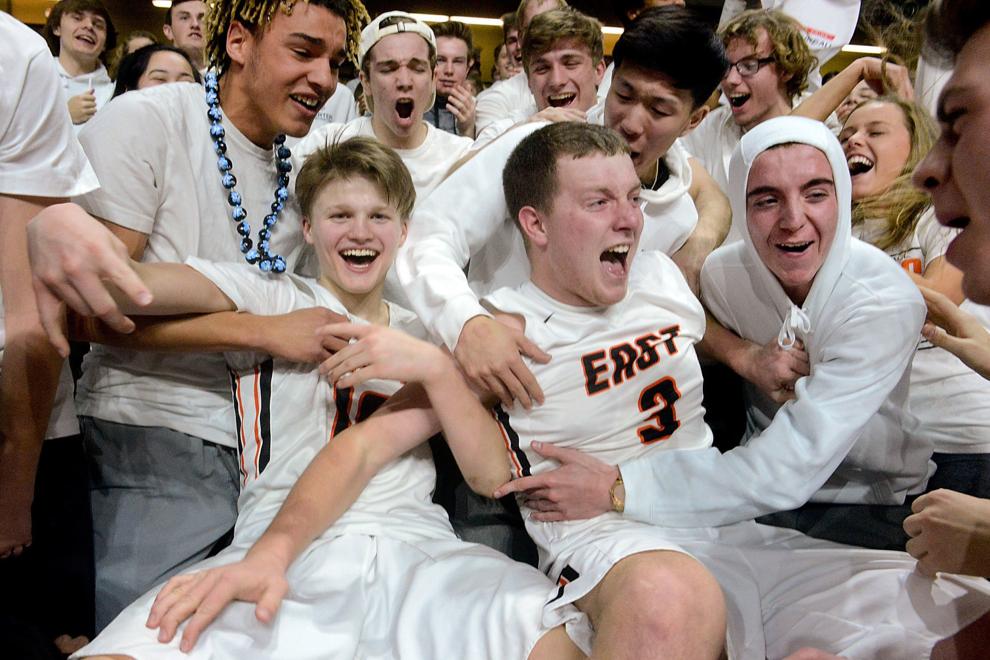 Sioux City West vs. Sioux City East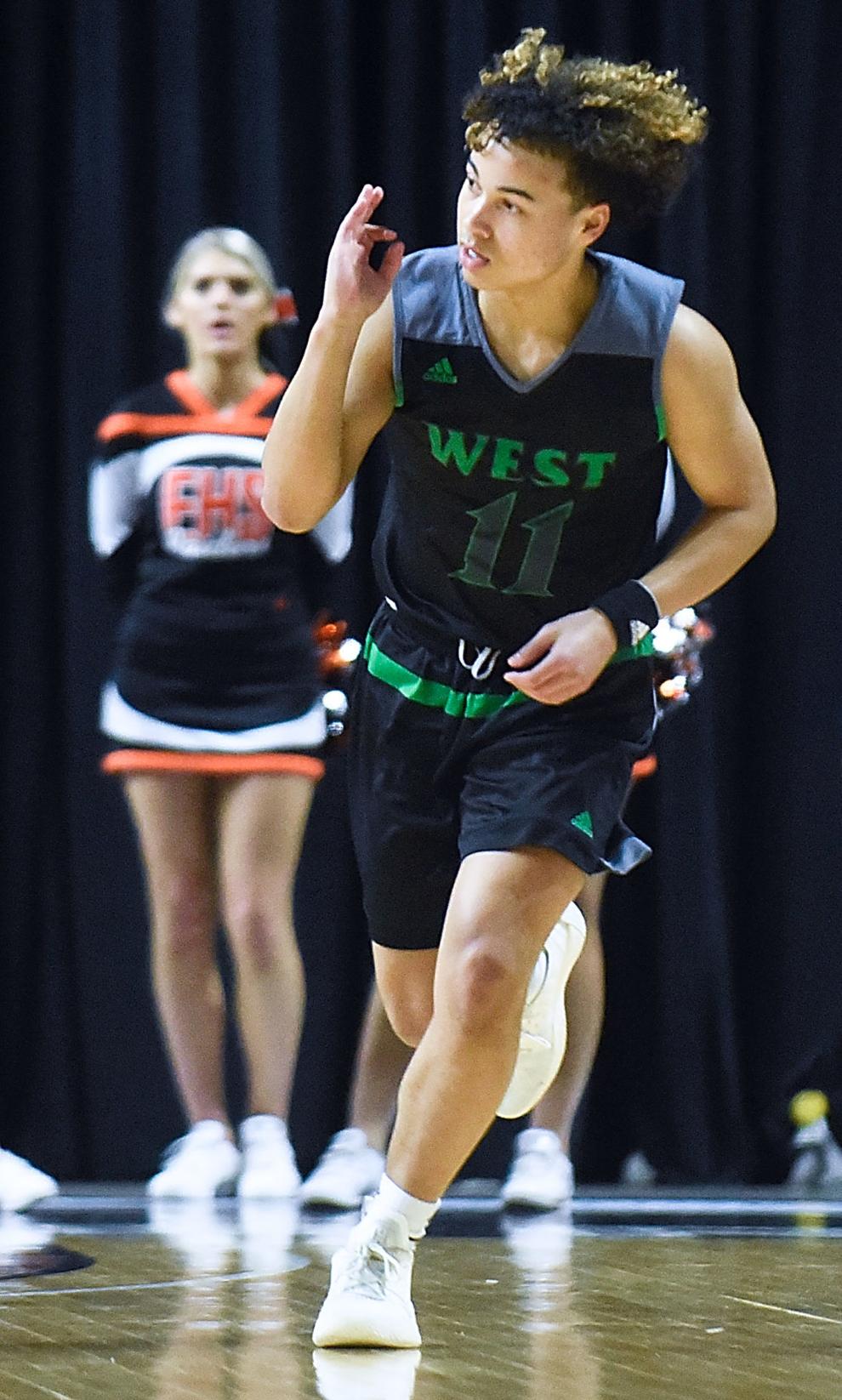 Newell-Fonda vs. Marquette Catholic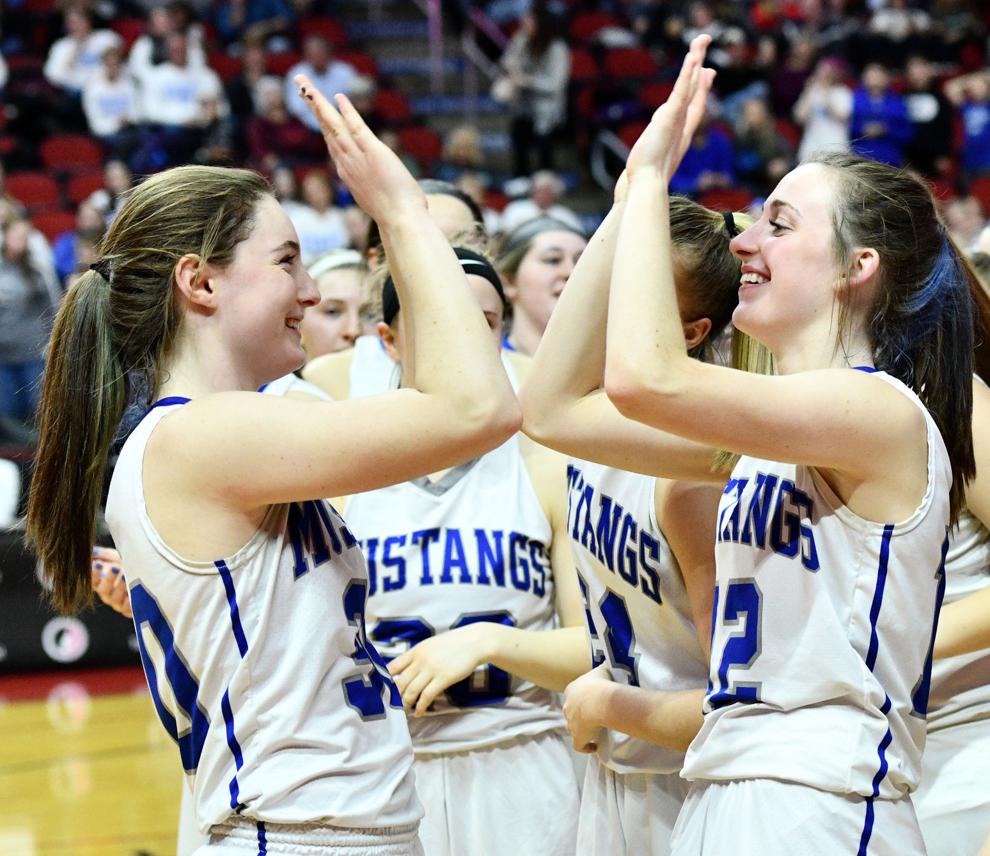 Newell-Fonda girls basketball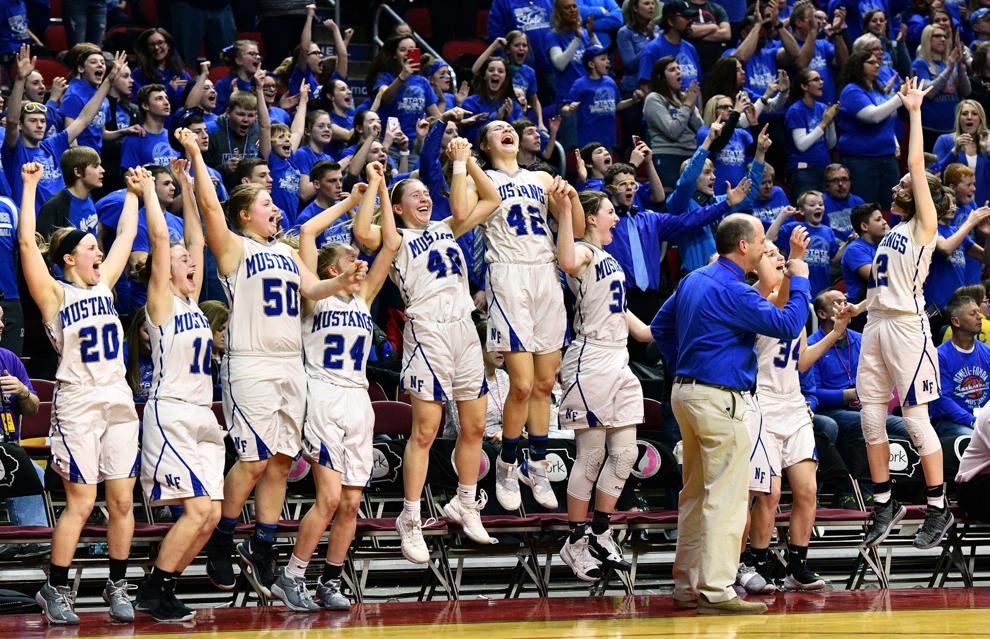 Boyden-Hull vs. South Hamilton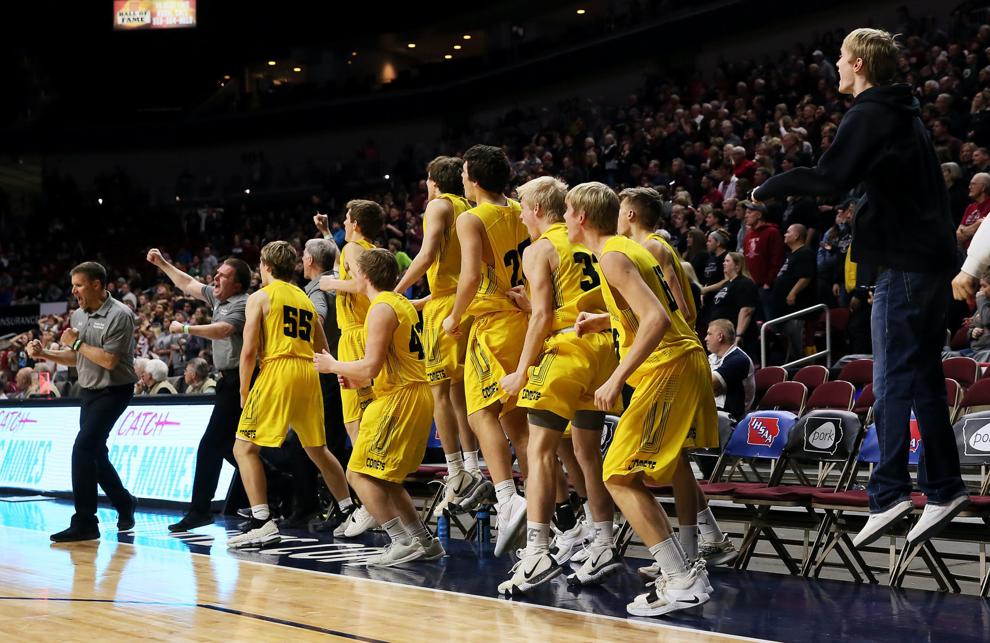 Northwestern vs. Olivet Nazarene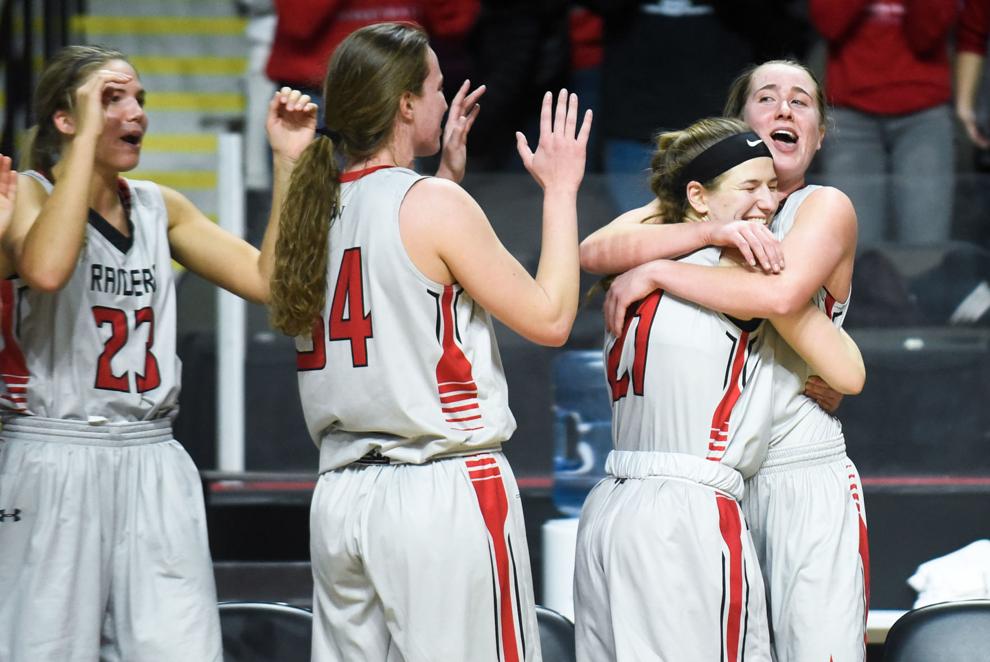 Morningside College vs. Mayville State University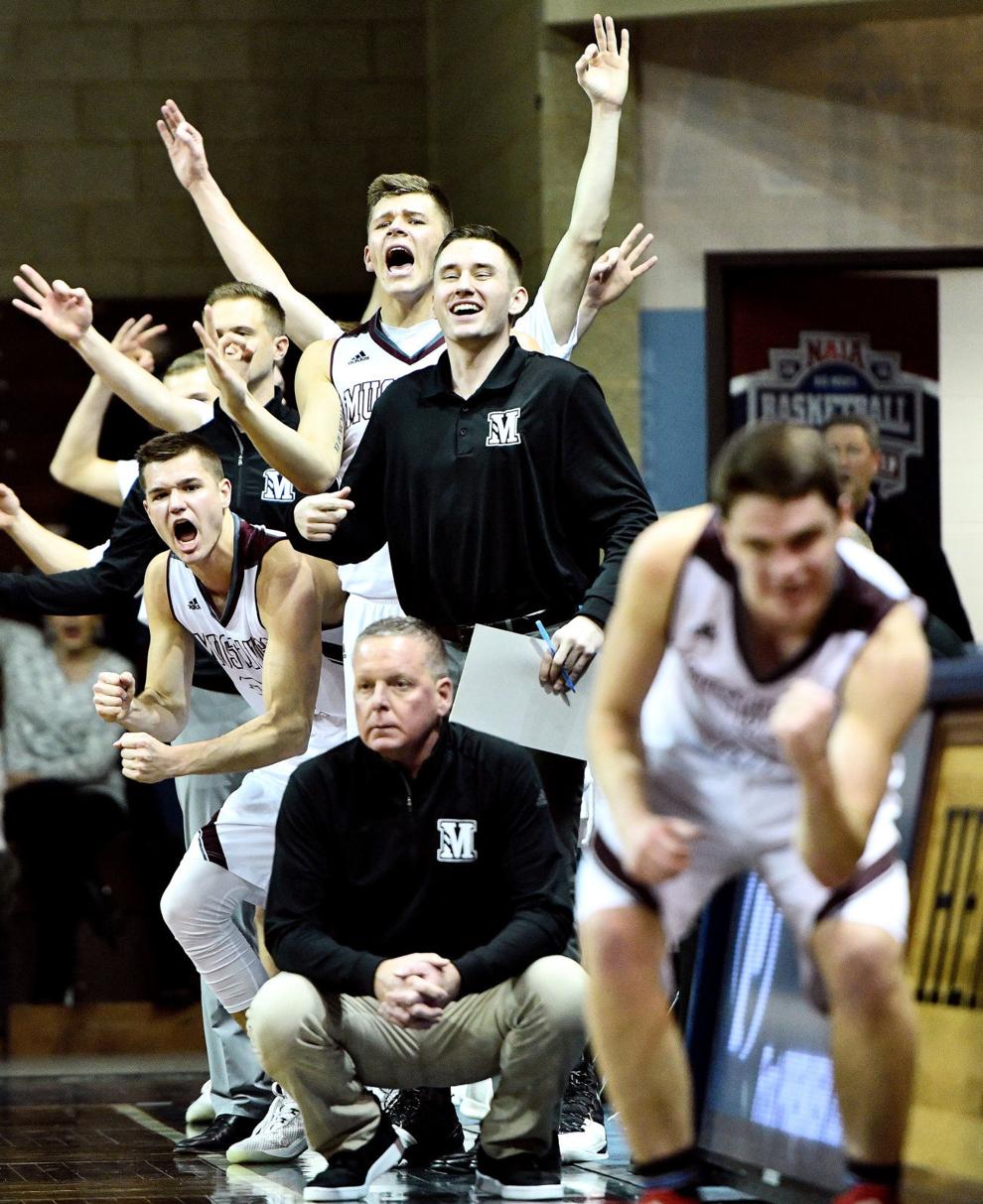 Briar Cliff vs. Olivet Nazarene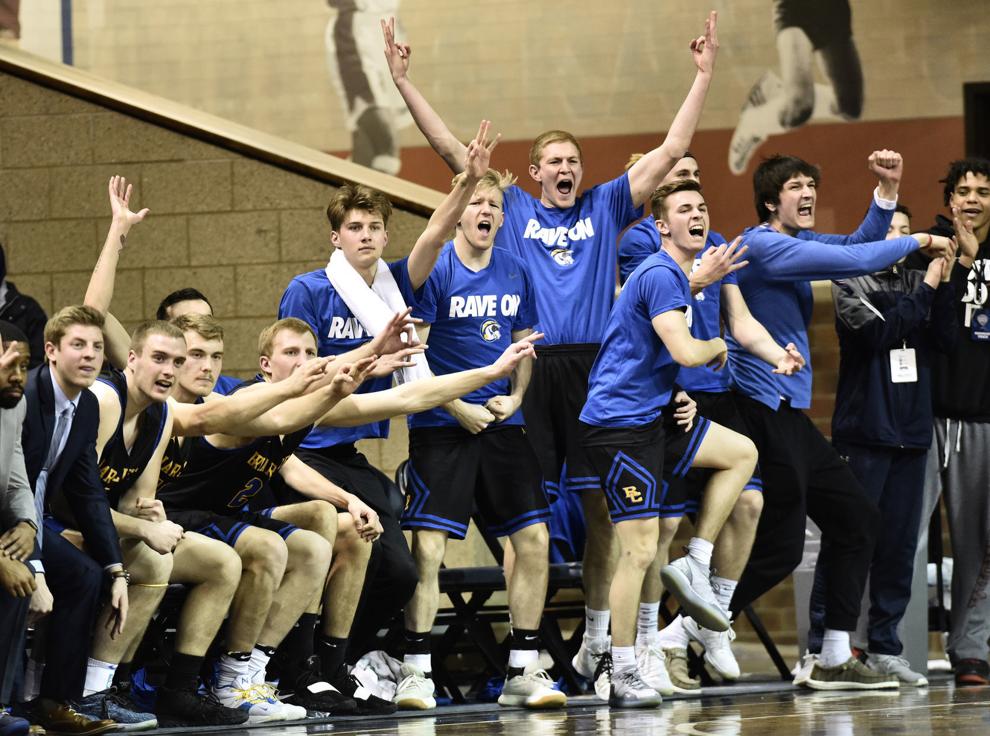 BRLD vs. Centennial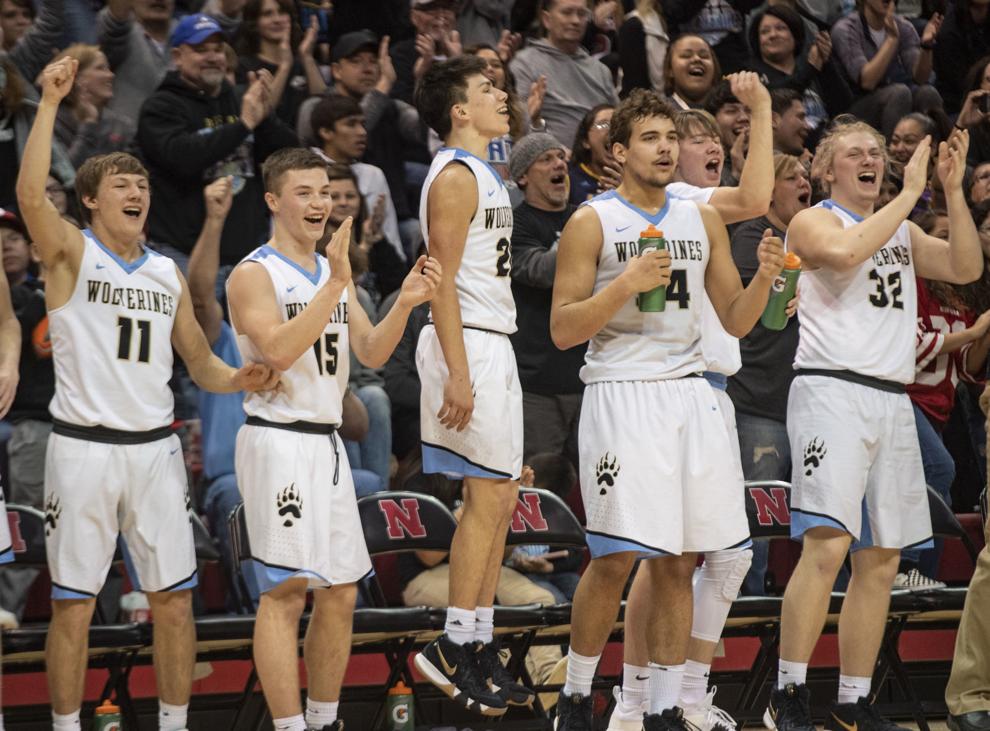 Northwestern vs. Indiana Wesleyan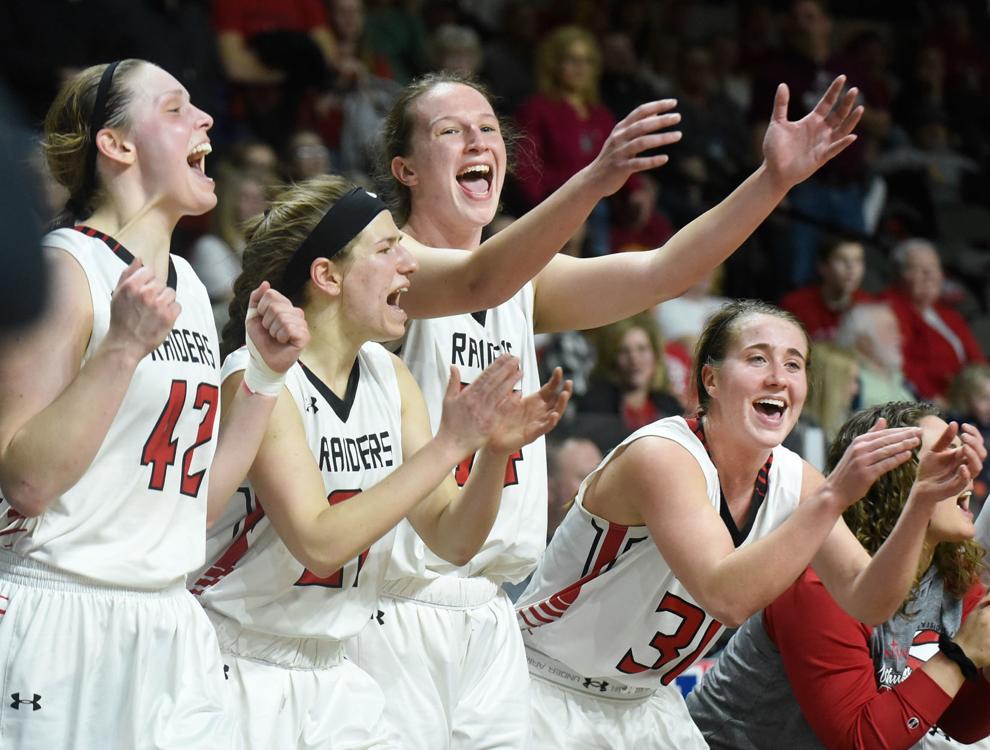 BRLD boys basketball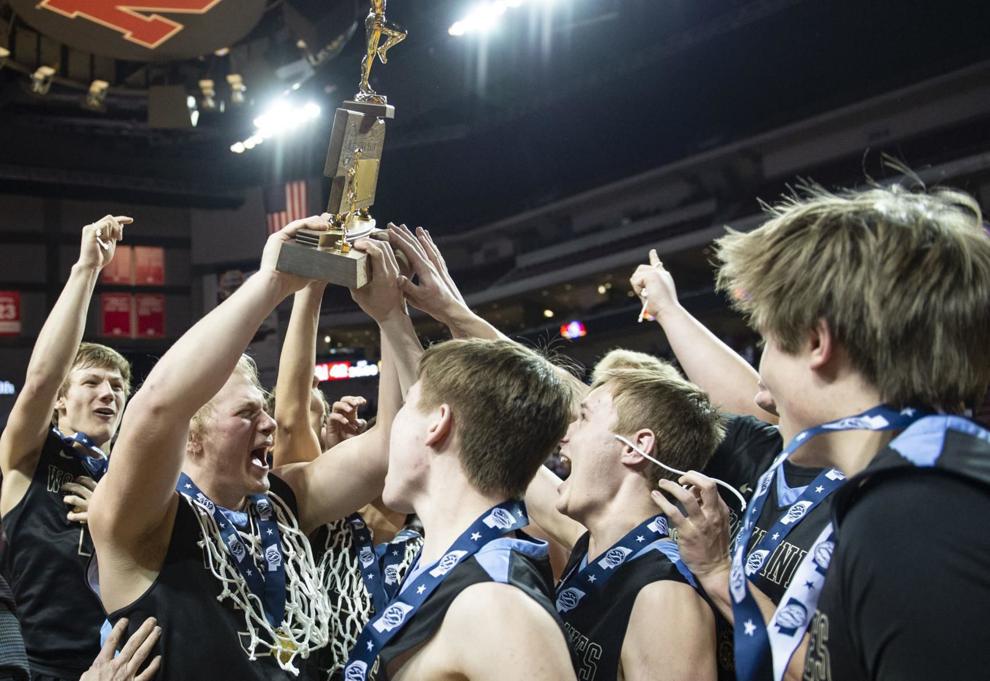 Northwestern vs. Ozarks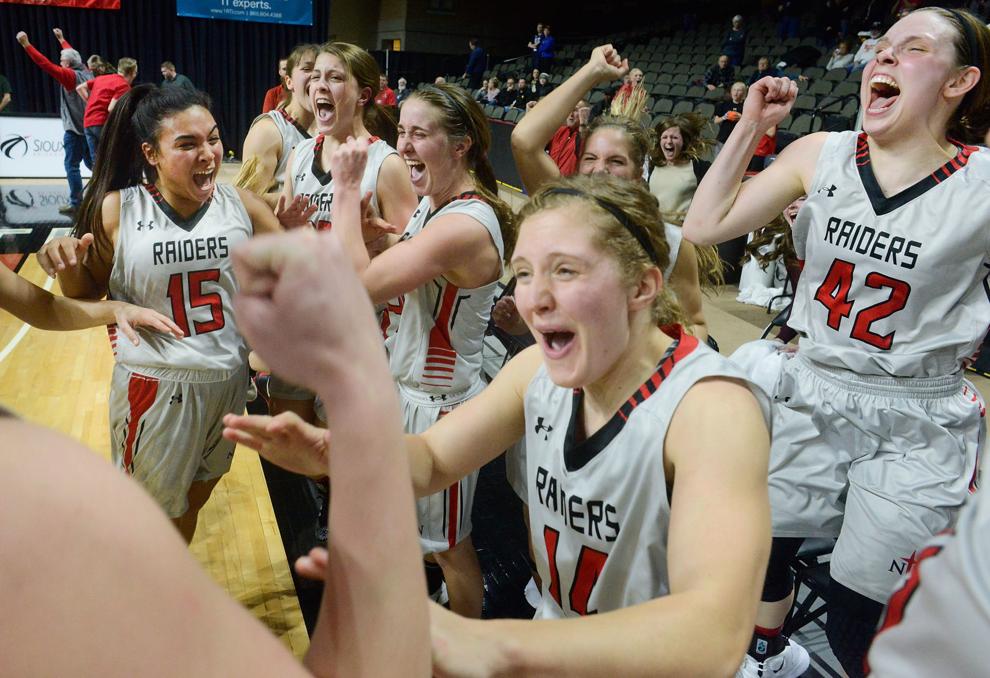 Northwestern vs. Concordia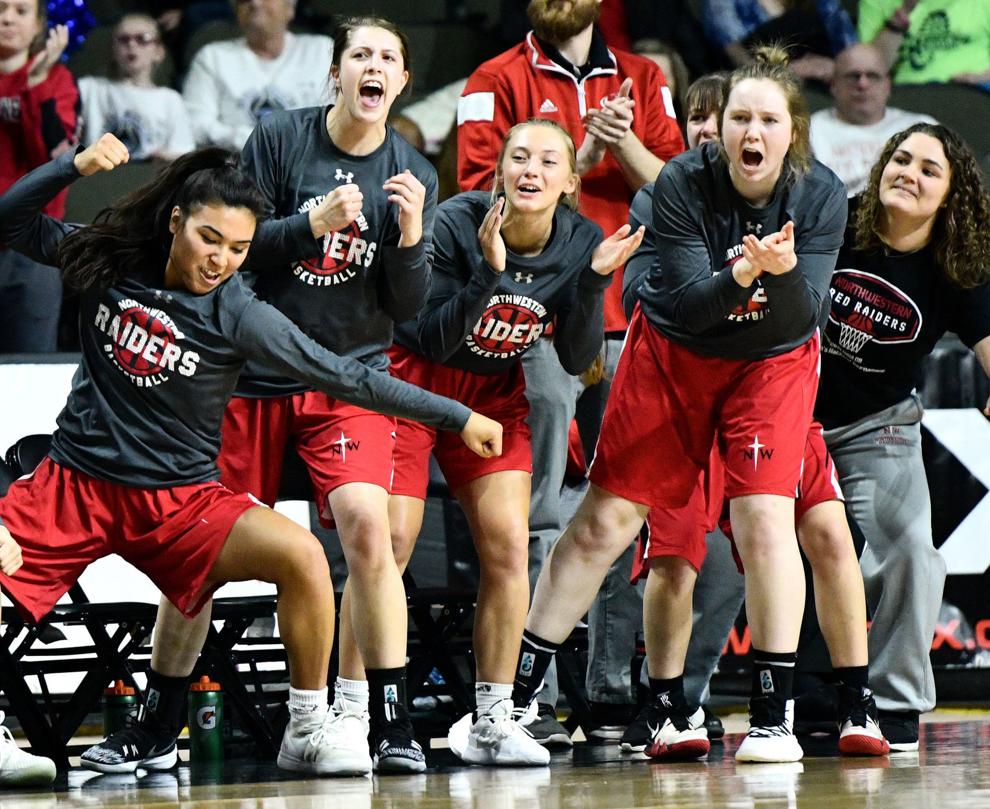 Morningside at Briar Cliff baseball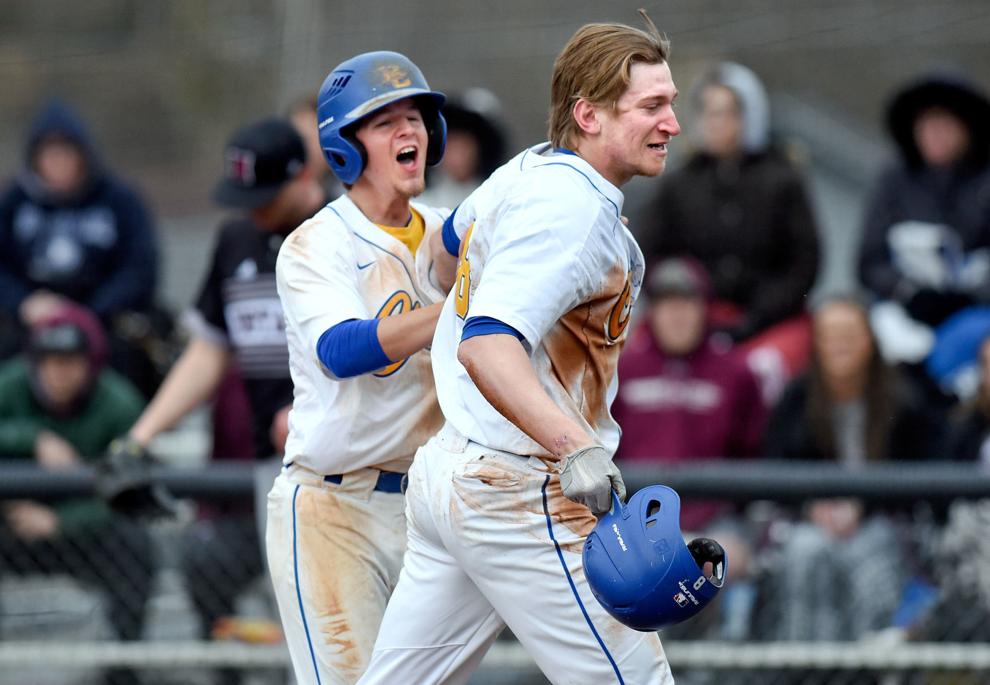 Briar Cliff vs. Concordia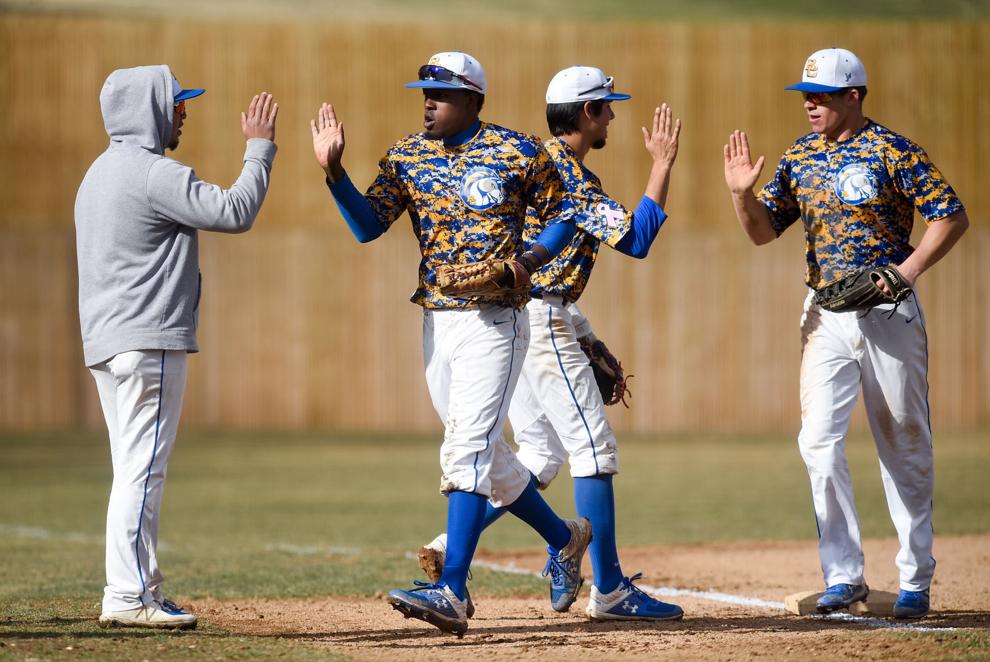 Sioux City North at Sioux City East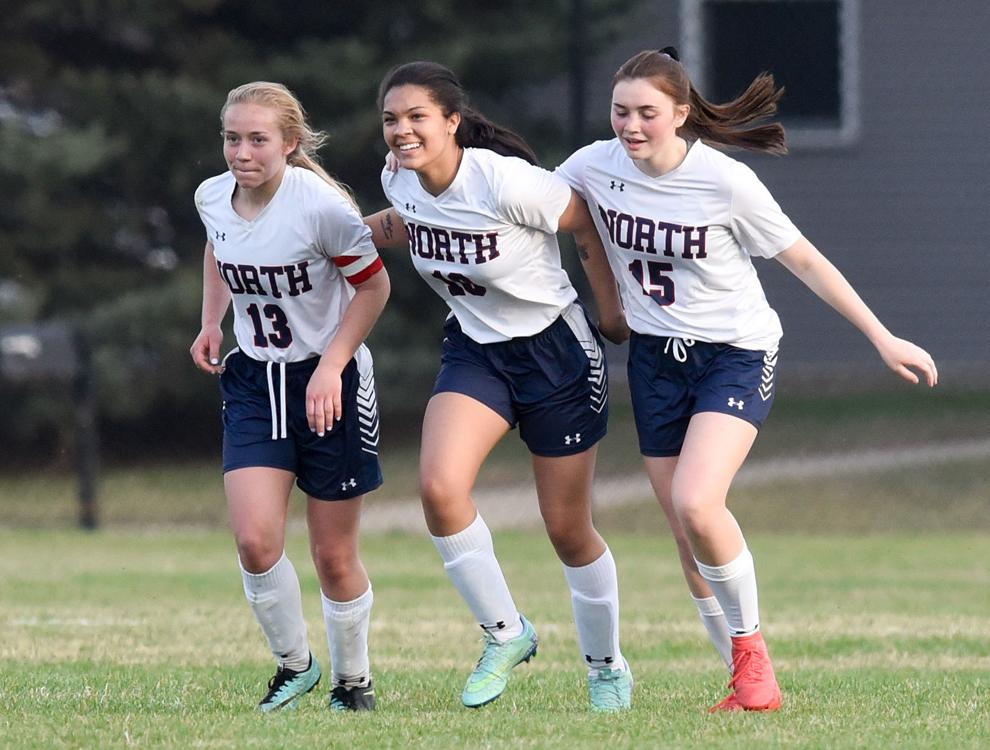 Sergeant Bluff-Luton at Bishop Heelan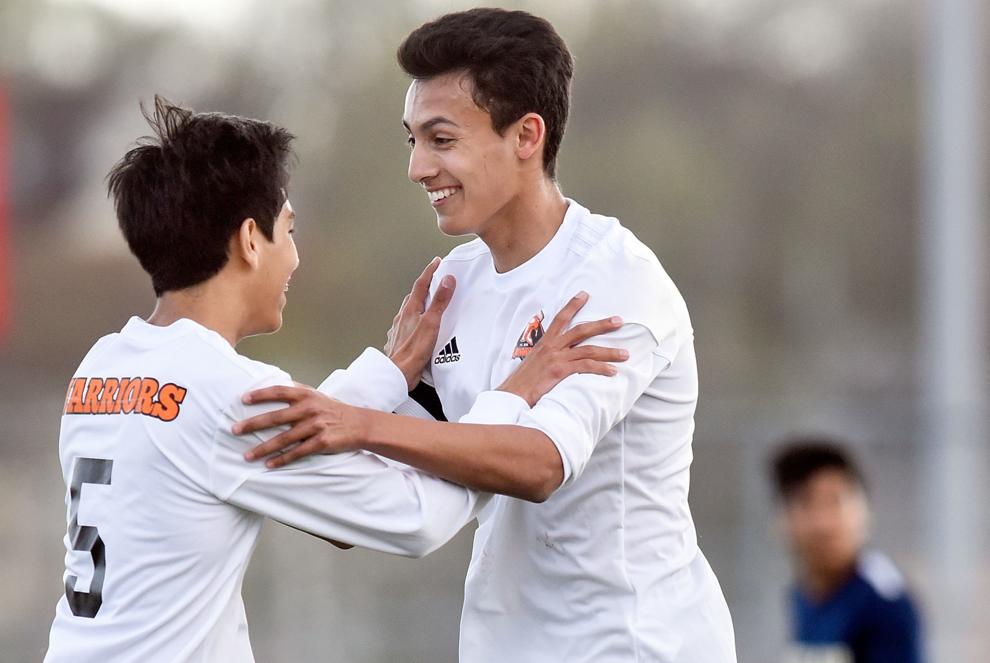 Morningside Spring Football Game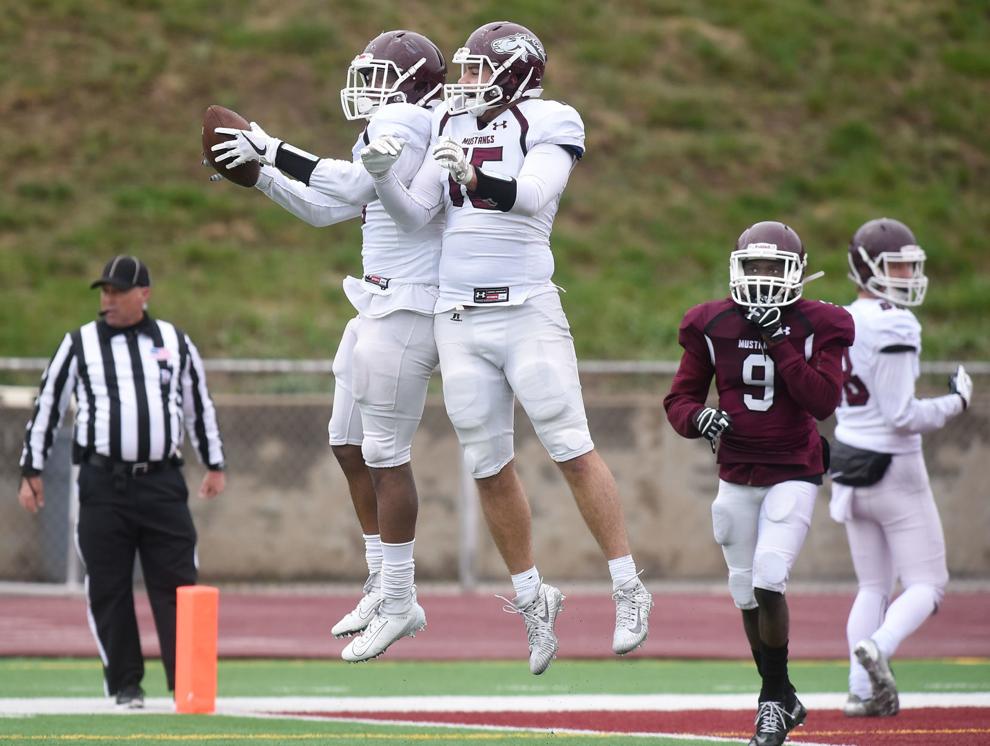 District Track and Field Meet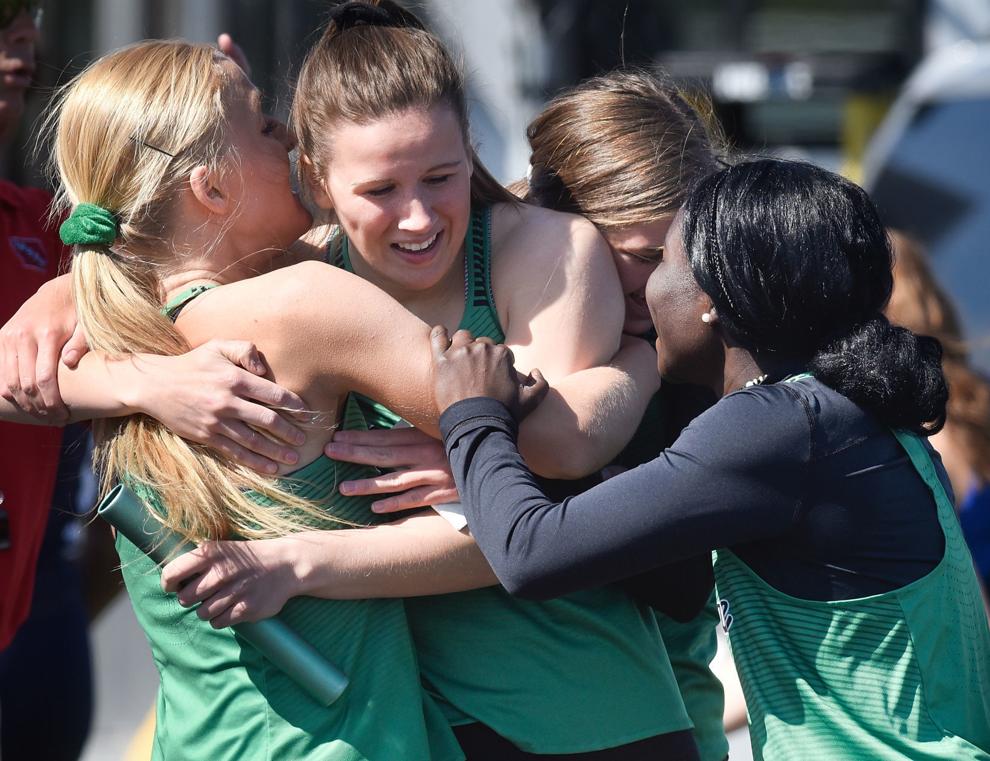 2019 Iowa State Track Thursday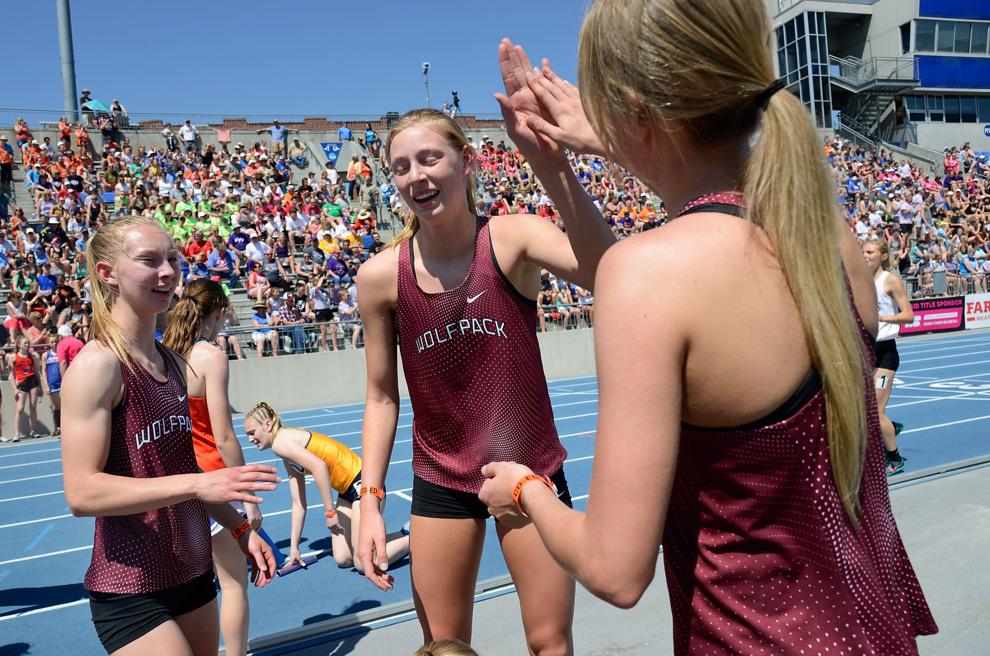 2019 Iowa State Track Thursday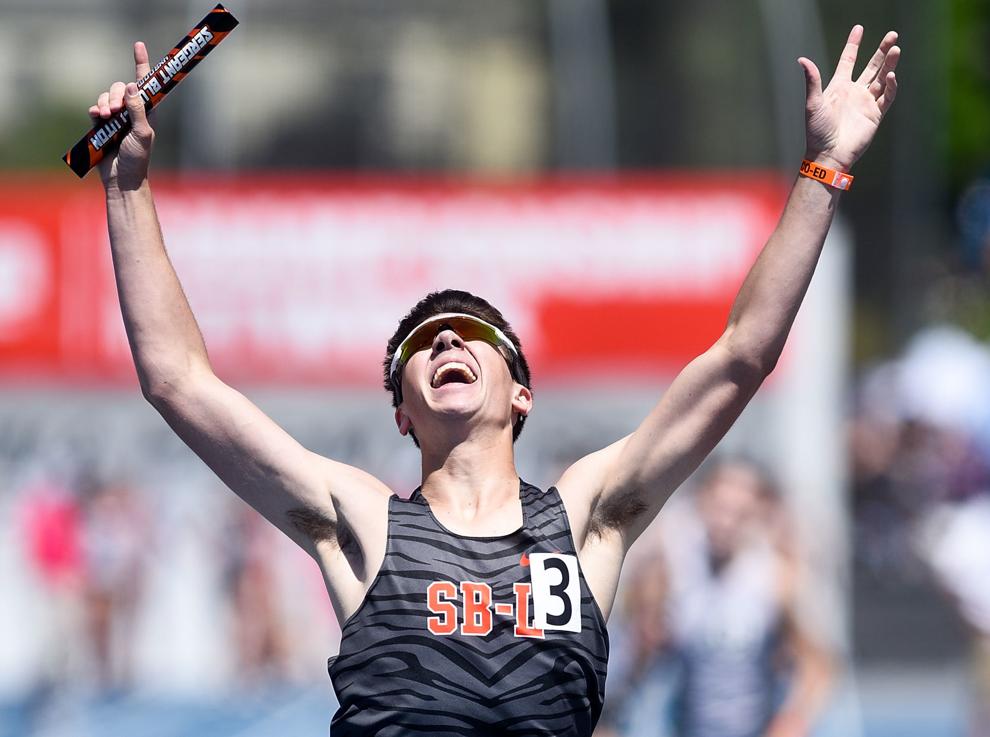 Central Lyon 4x200 relay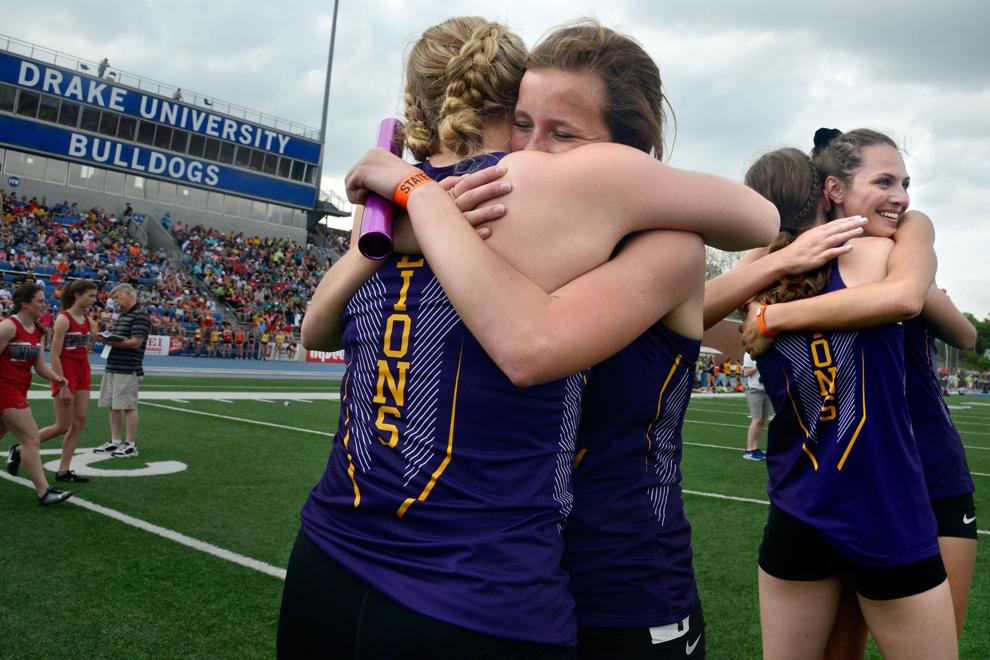 George-Little Rock boys track and field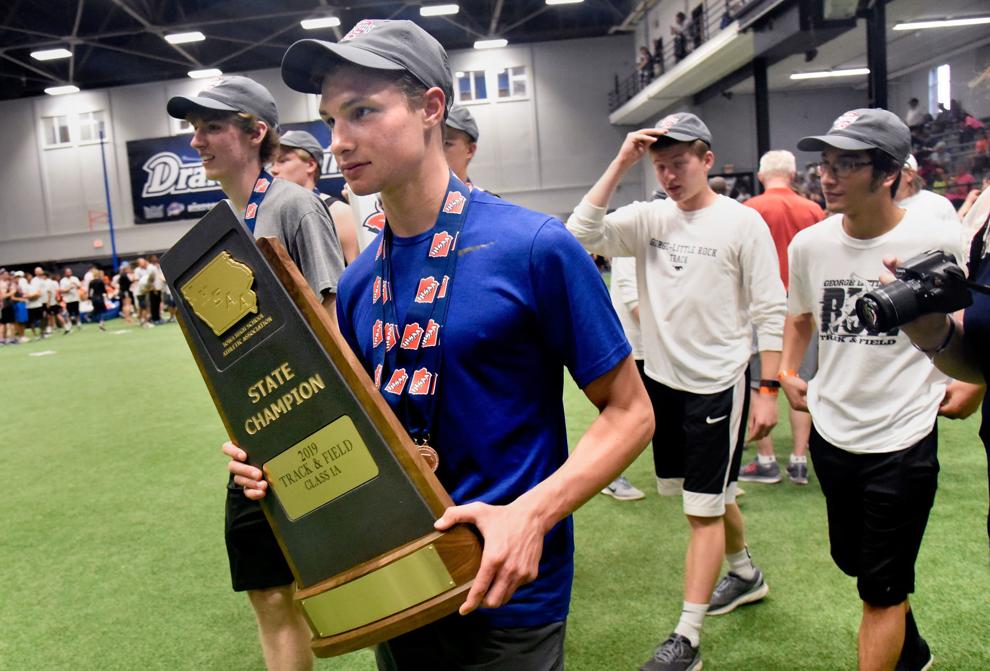 OABCIG 4x100 relay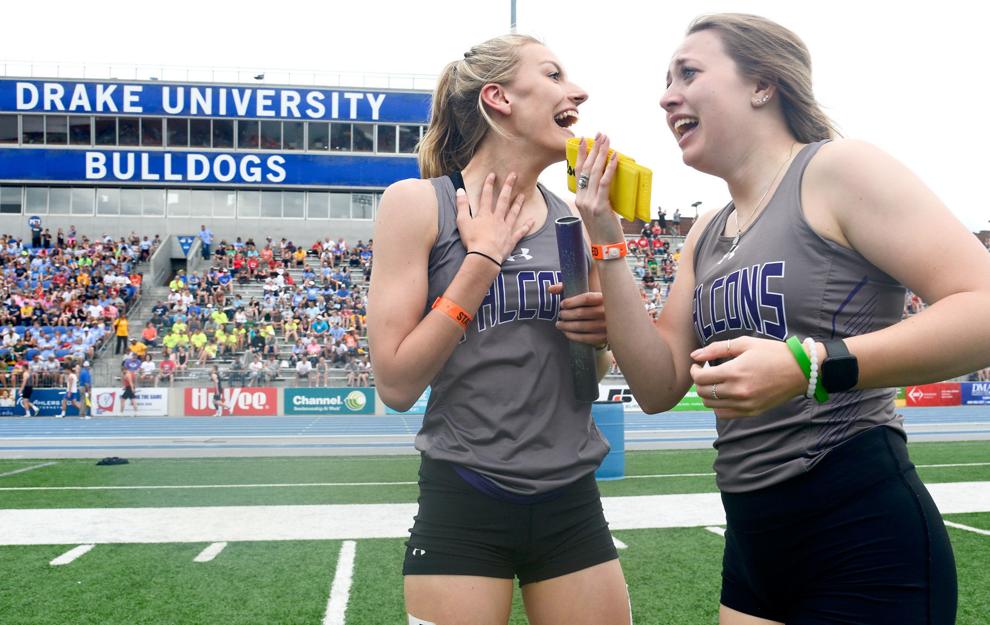 Bishop Heelan at Sergeant Bluff-Luton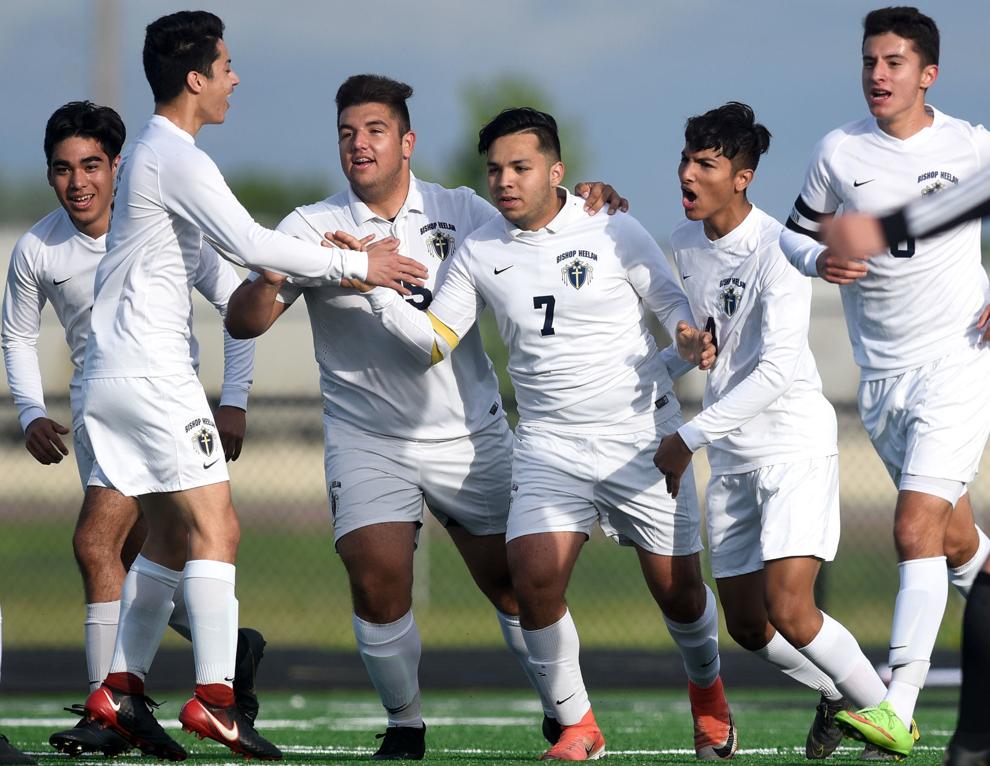 Bishop Heelan at Sergeant Bluff-Luton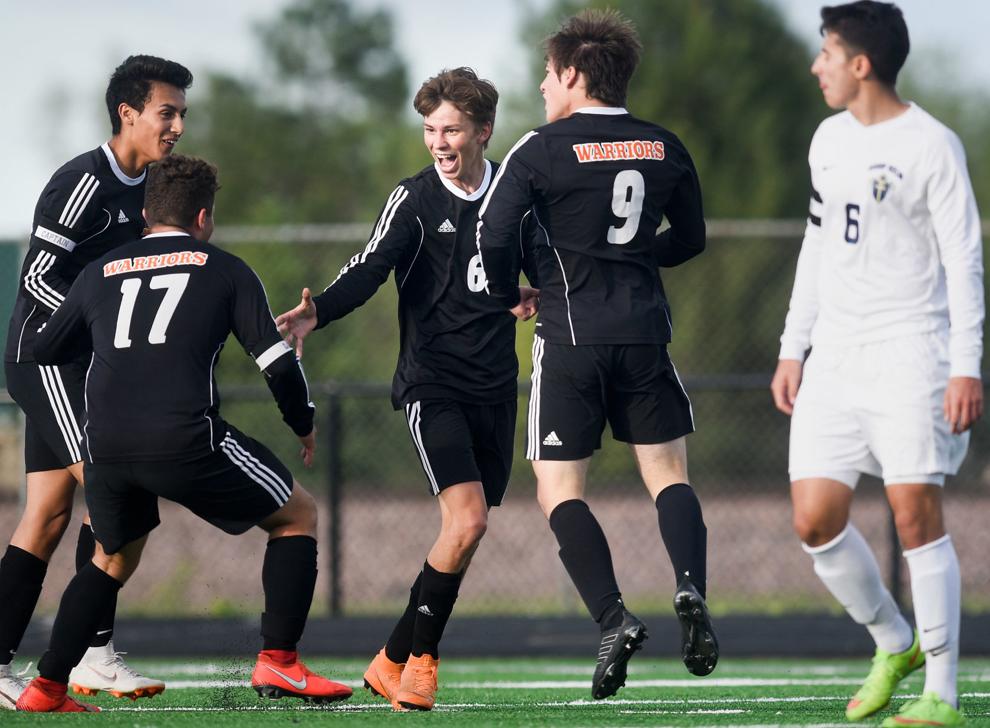 Sergeant Bluff-Luton at Sioux City East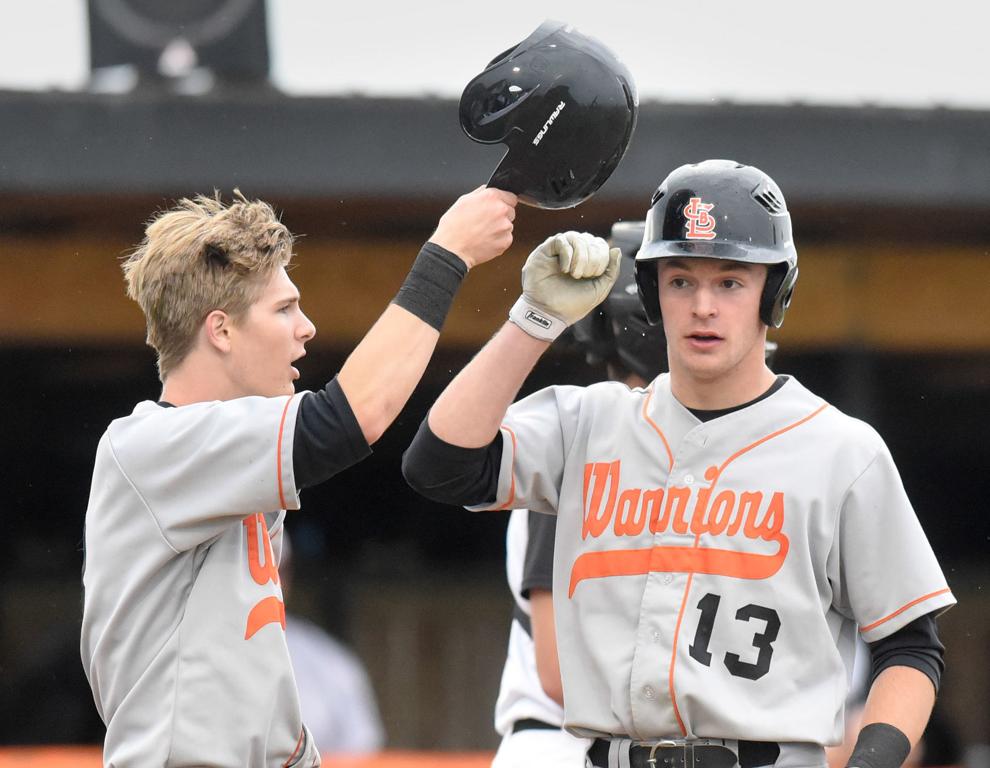 Sergeant Bluff-Luton at Bishop Heelan
Sioux City Bandits vs. Wichita Force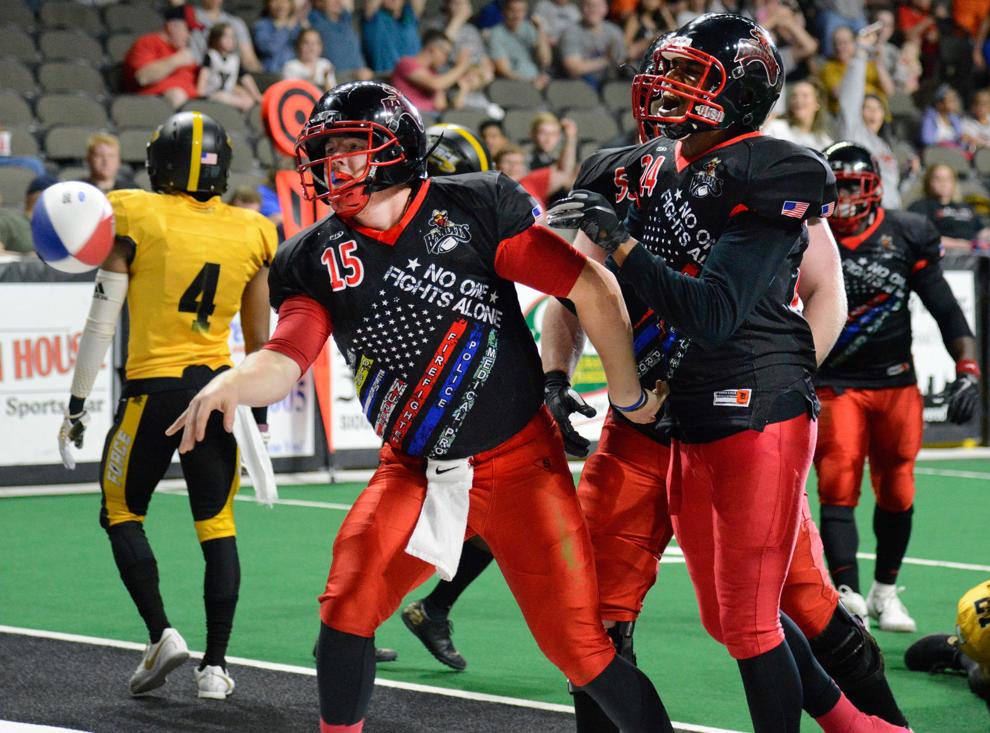 Heelan vs. Unity Christian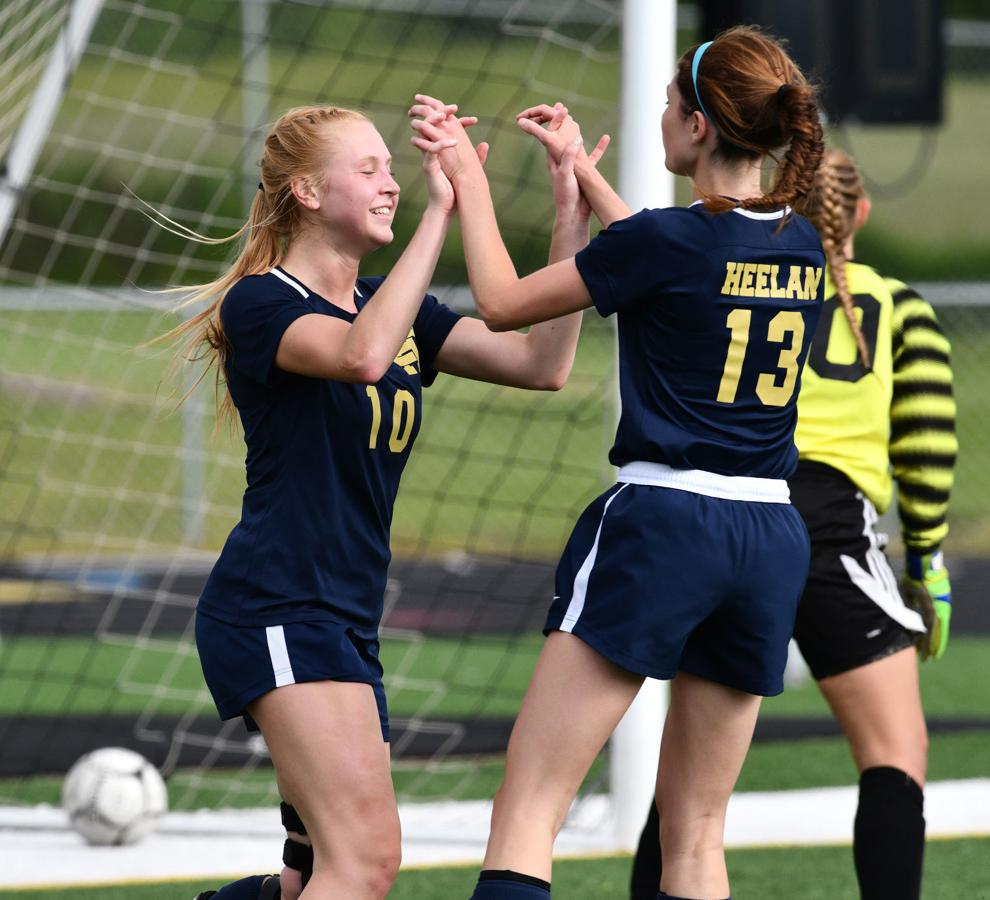 Sioux City North at Sioux City East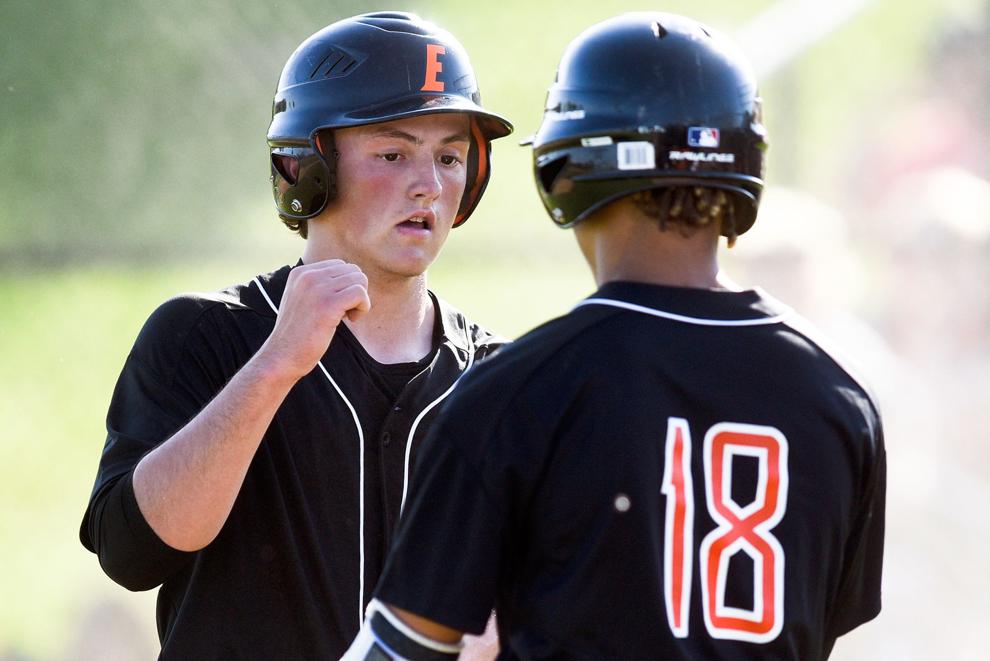 Heelan vs. North Polk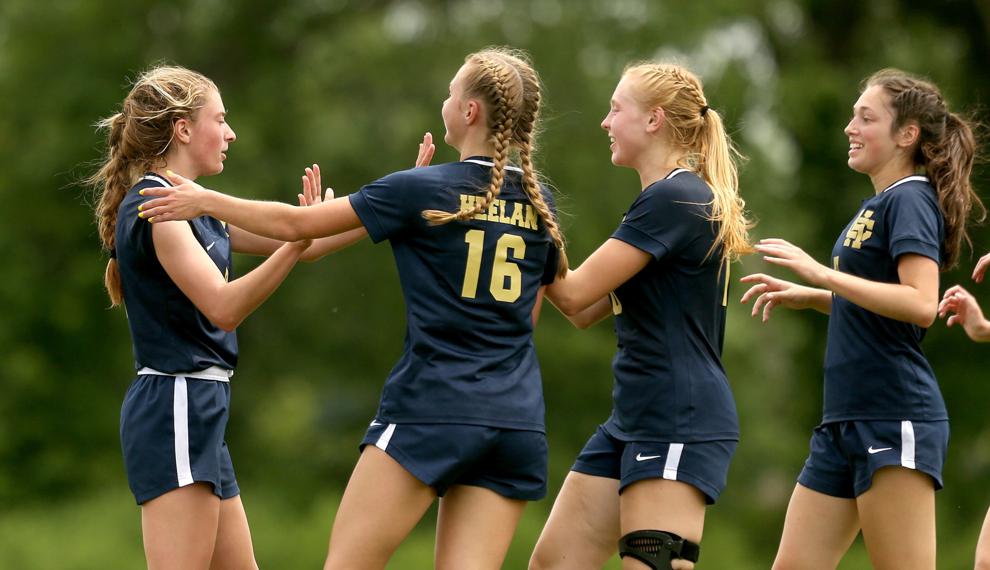 Sioux City Explorers vs. Lincoln Saltdogs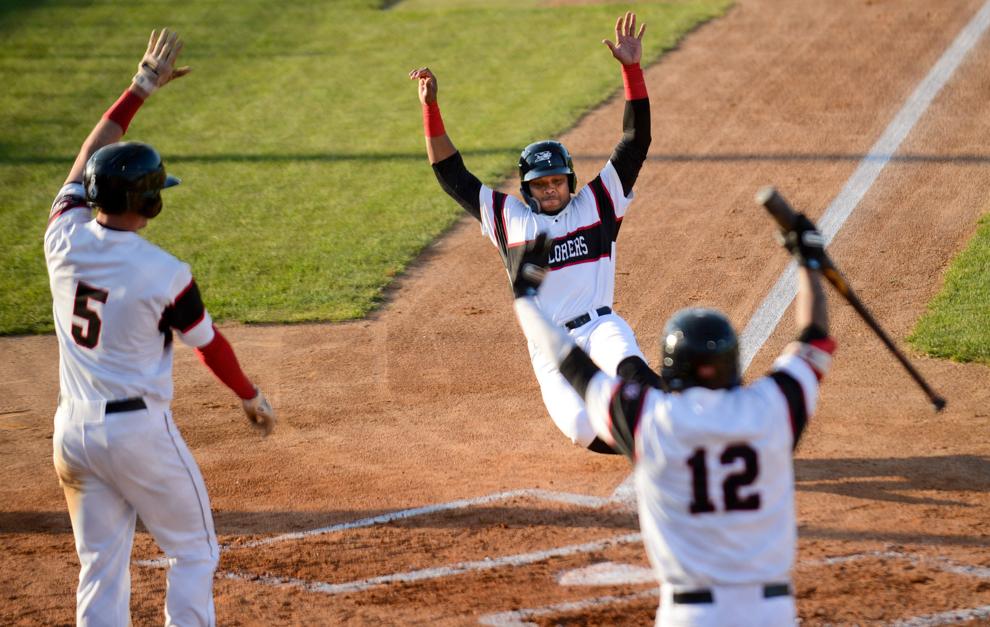 Woodbury Central at Westwood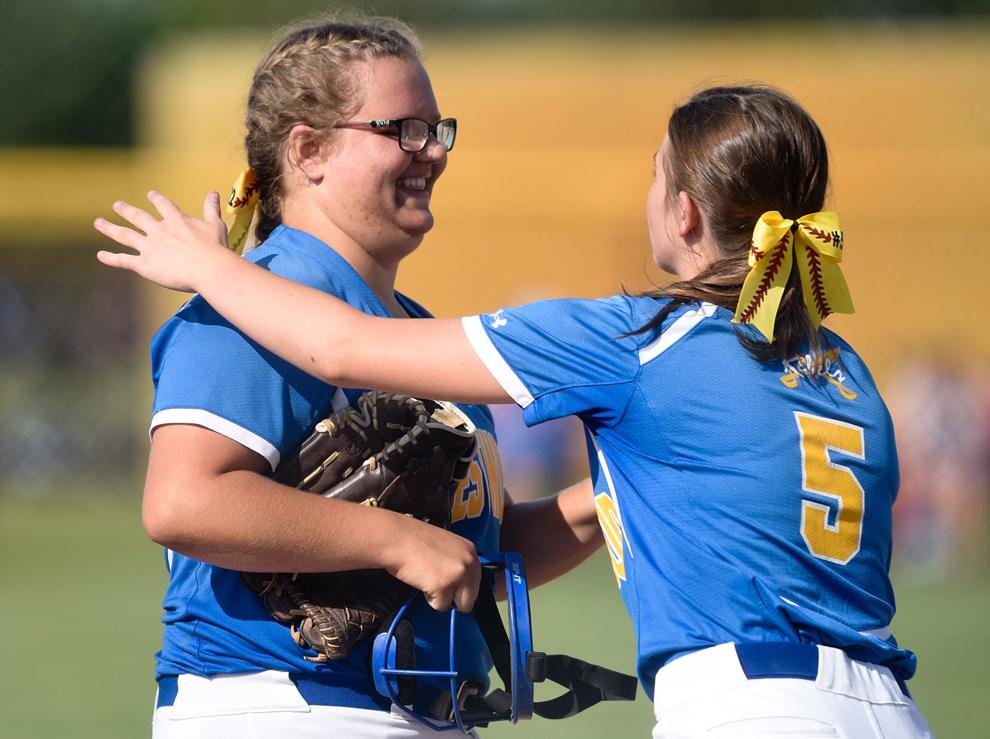 Sioux City East at Sioux City North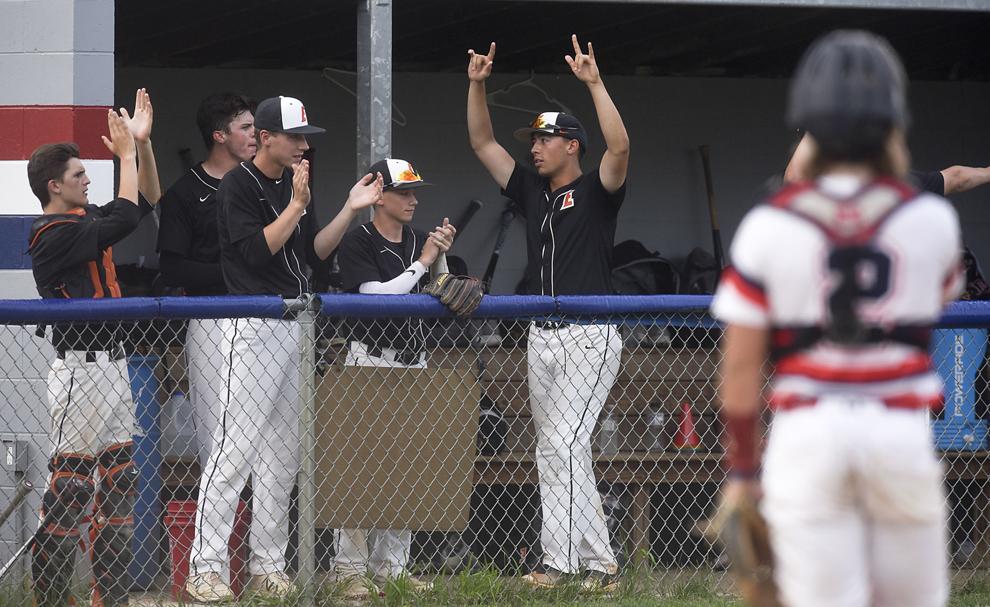 Westwood vs. Gehlen Catholic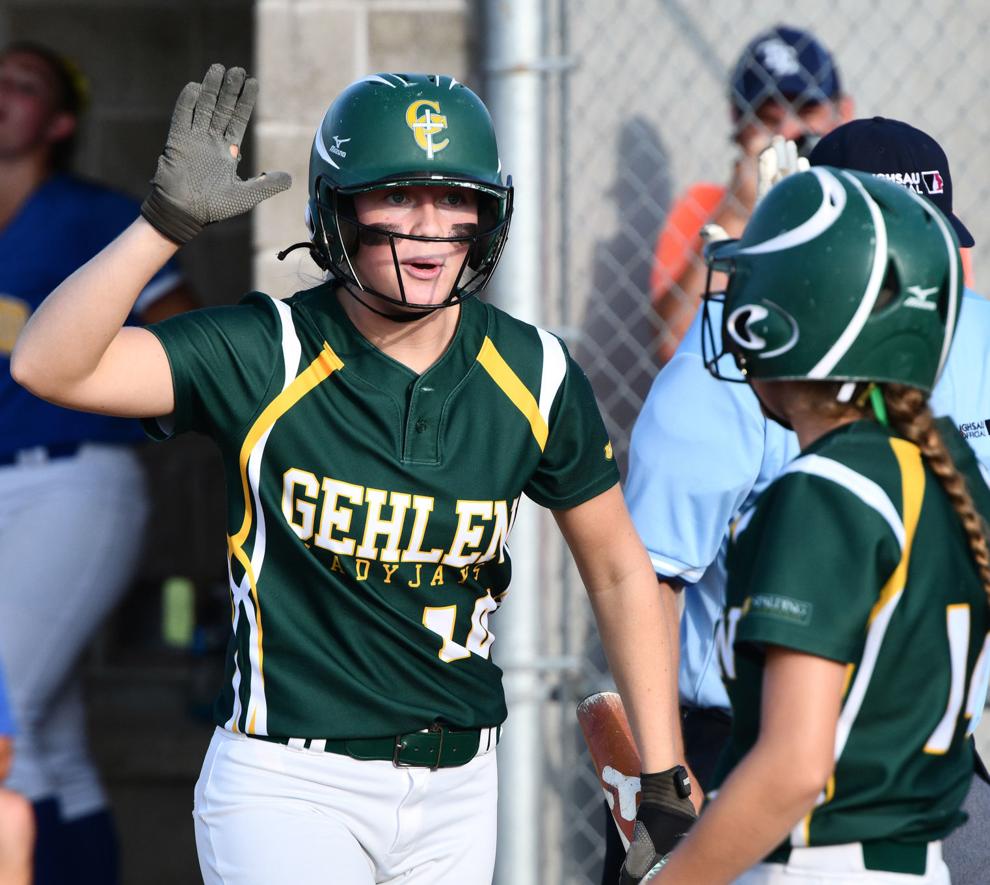 Sergeant Bluff-Luton vs. Spencer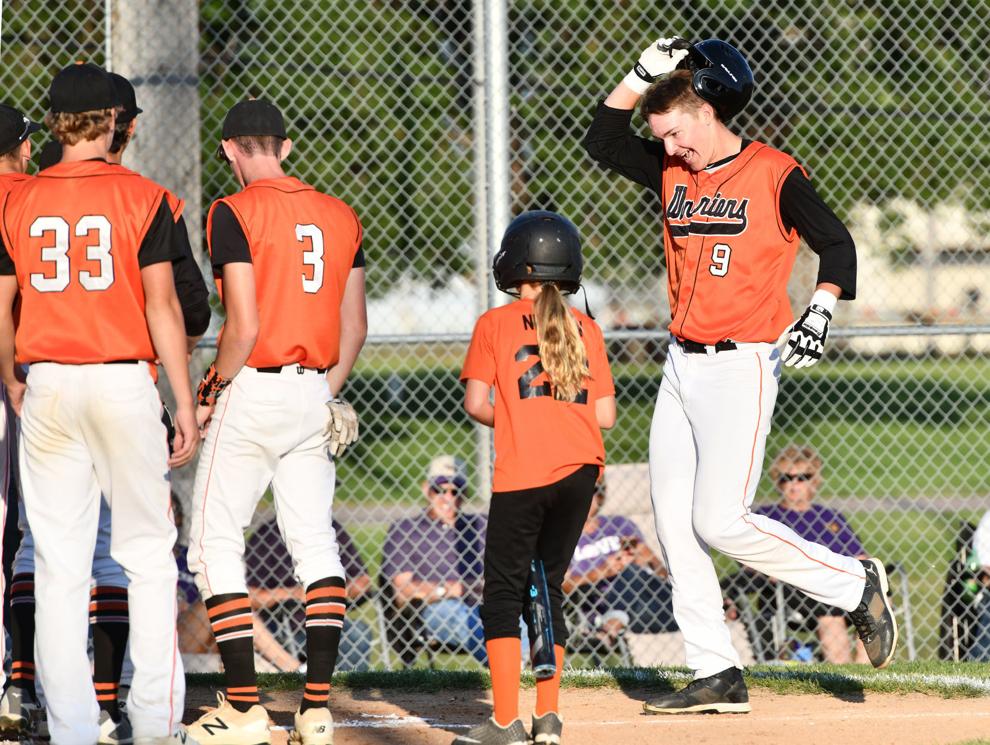 Alta-Aurelia vs. Central Springs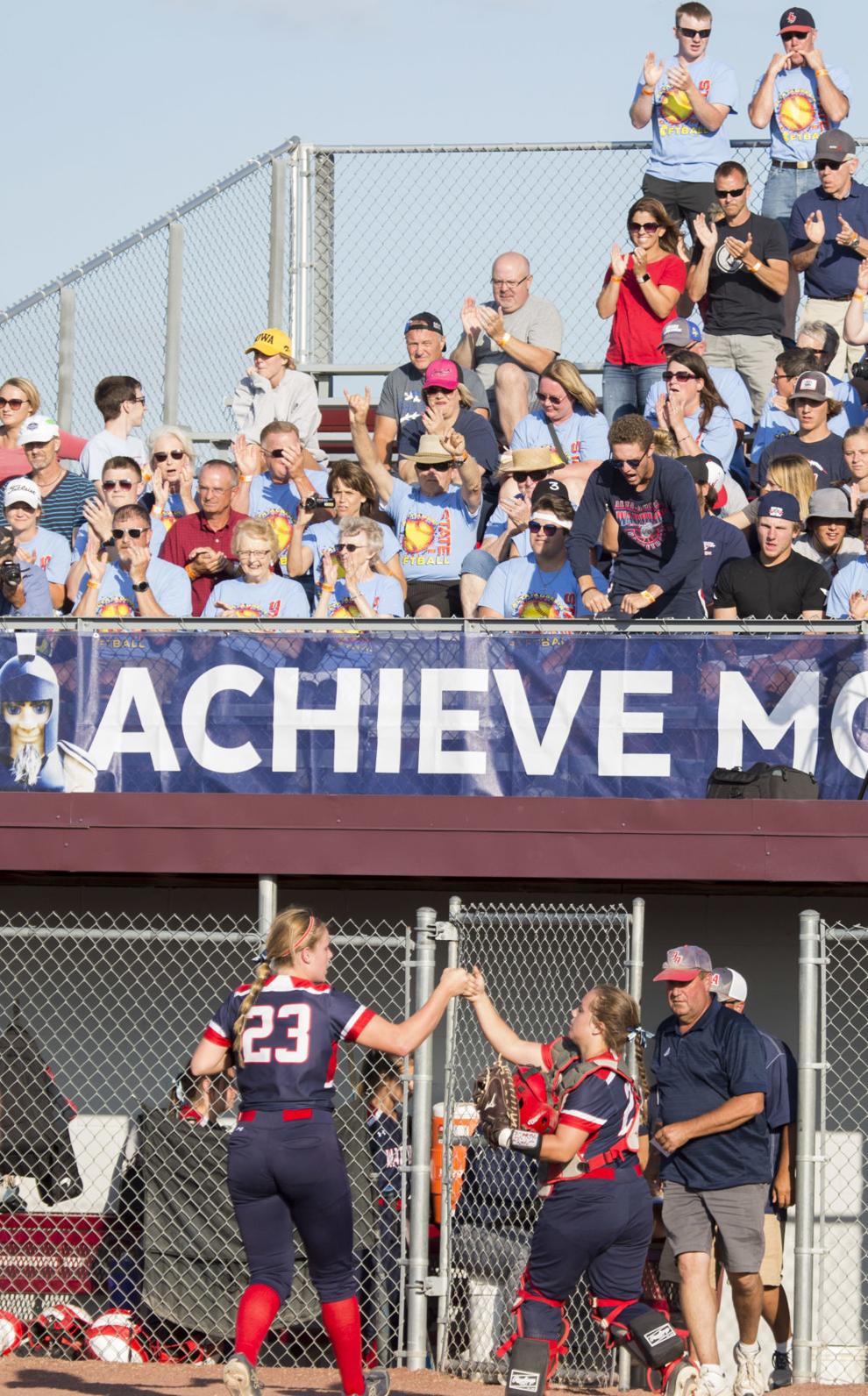 Remsen St. Mary's vs. Kingsley-Pierson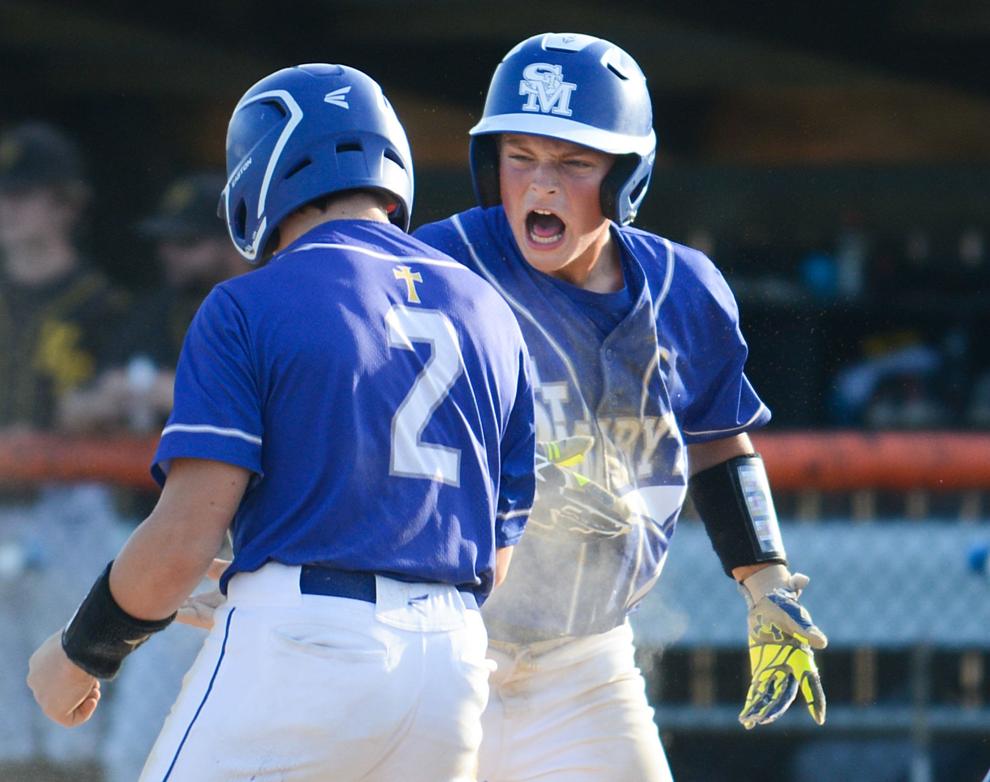 Alta-Aurelia vs. East Marshall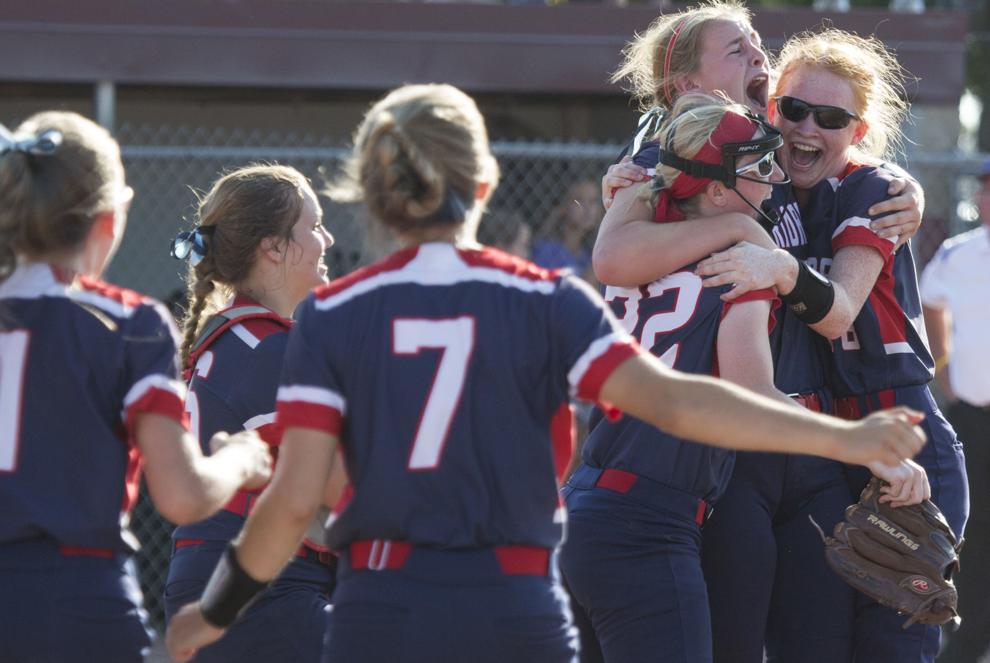 Bishop Heelan vs. Sergeant Bluff-Luton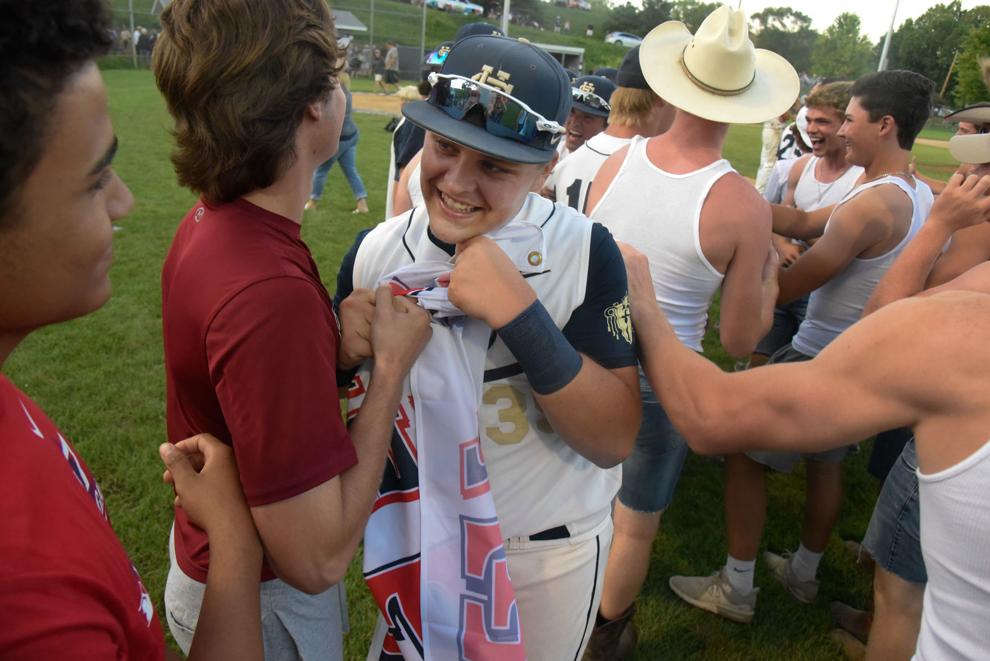 Remsen St. Mary's vs Martensdale-St. Marys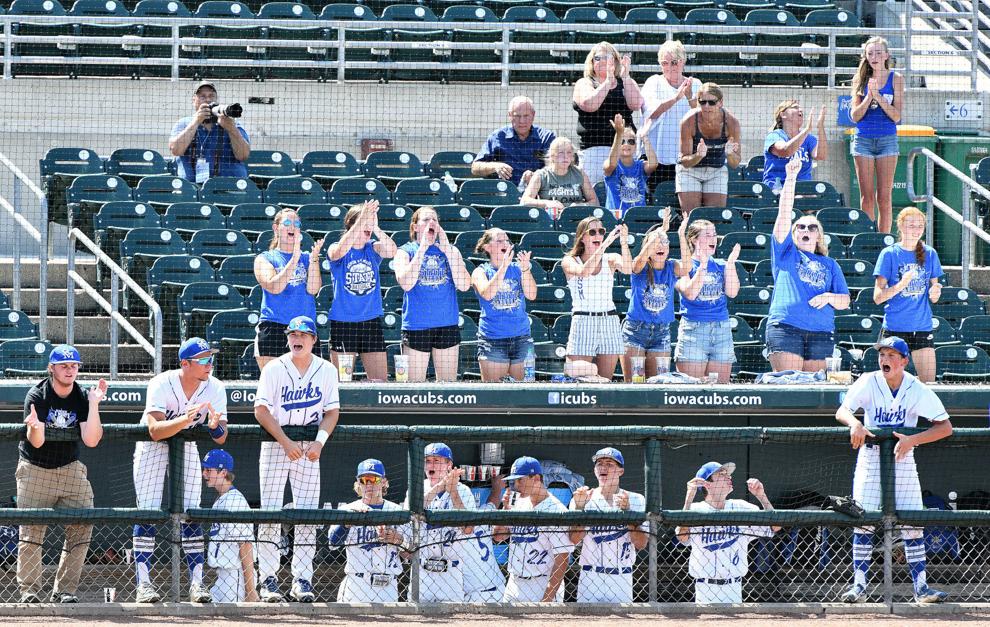 Remsen St. Mary's state baseball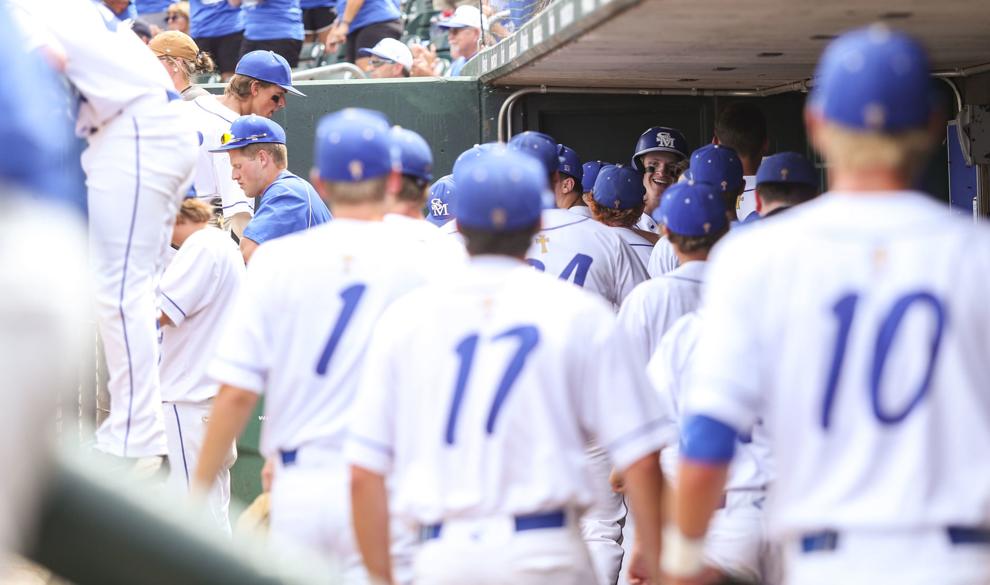 Northwestern vs. Baker
Sioux City West vs. Council Bluffs Jefferson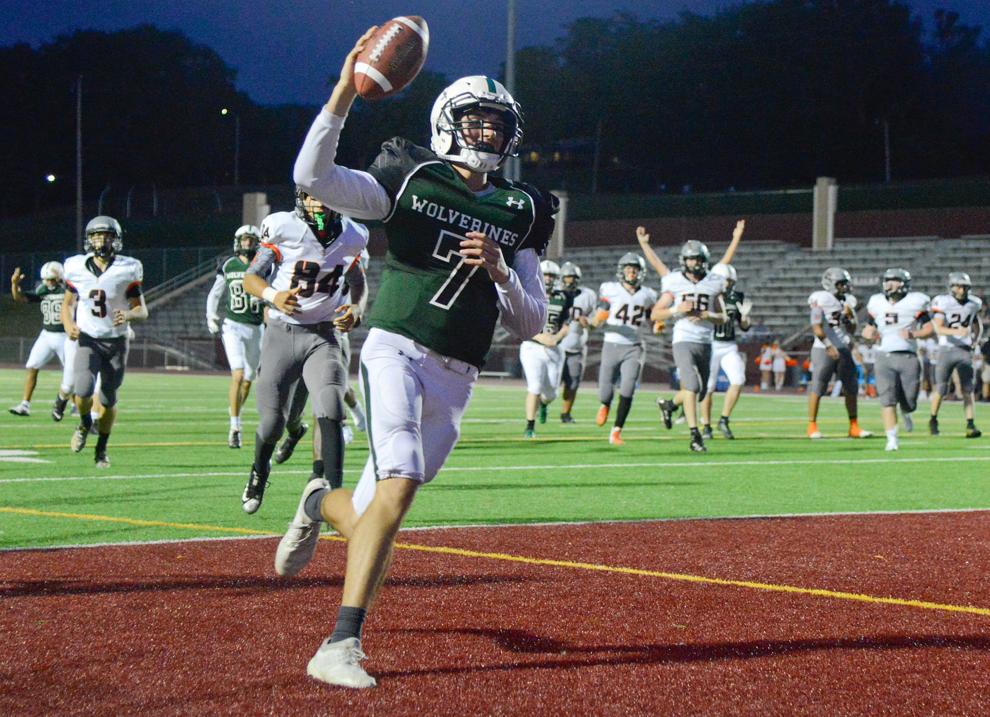 Bishop Heelan at Sioux City East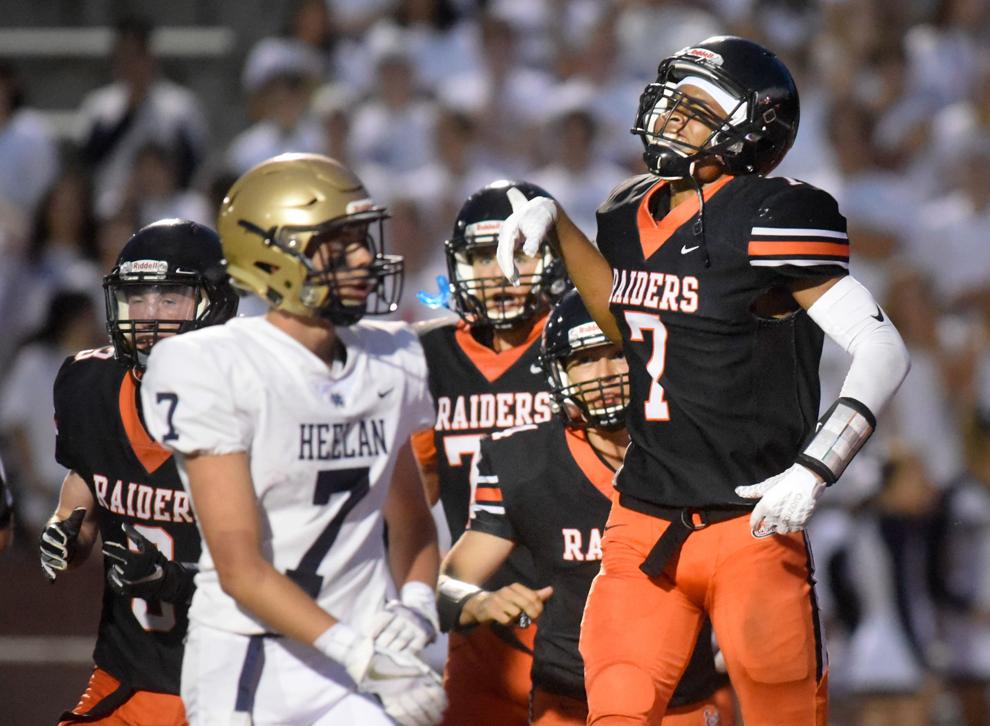 Morningside vs. St. Francis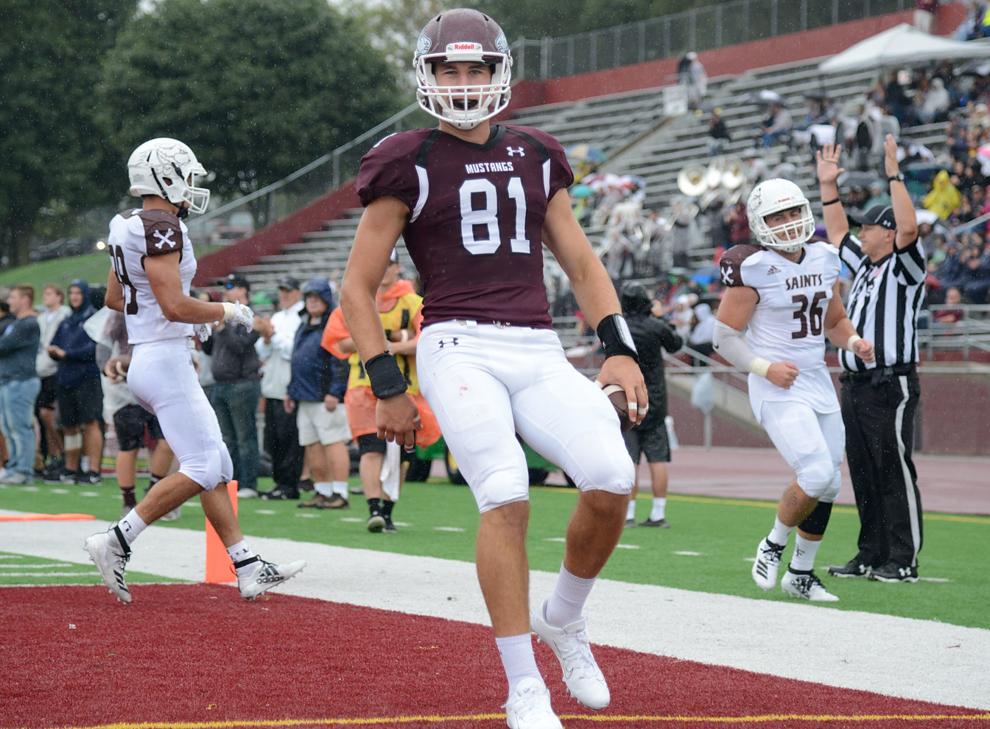 North vs. Thomas Jefferson football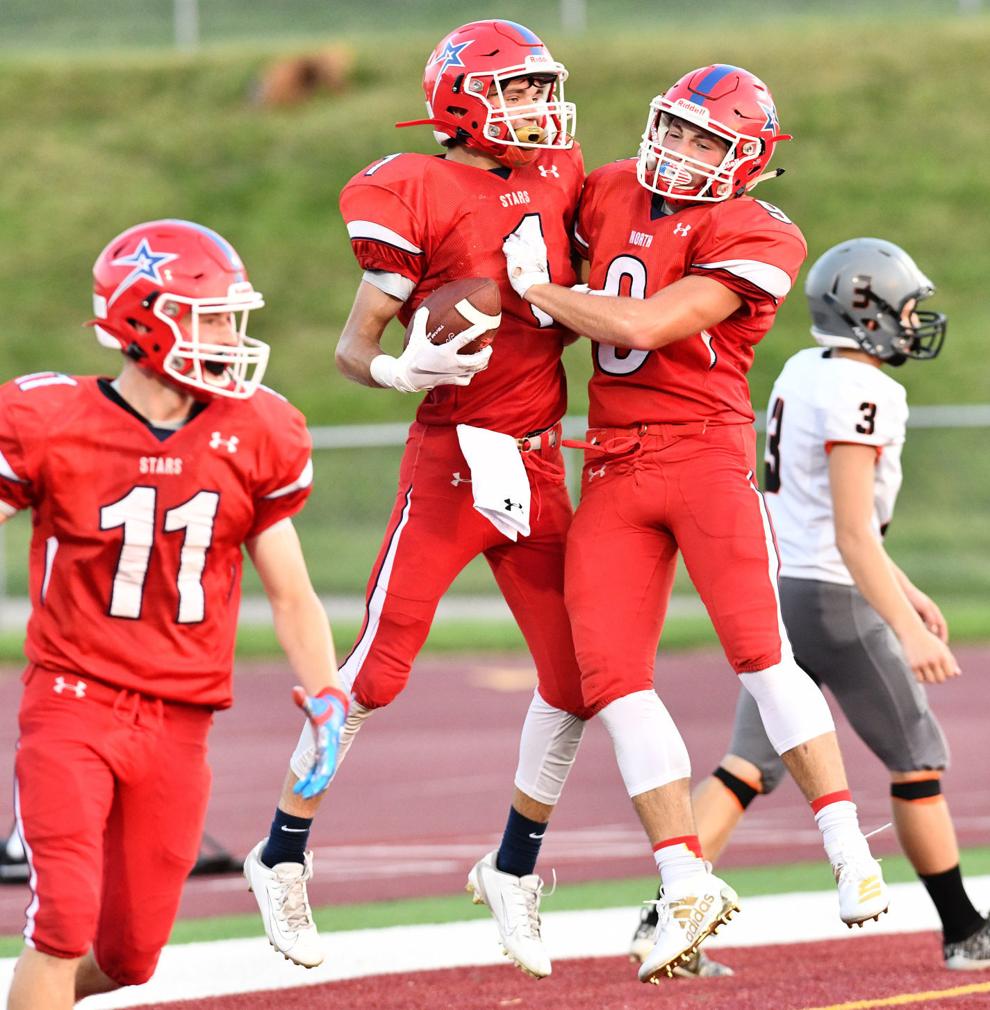 Dakota Valley vs. Yankton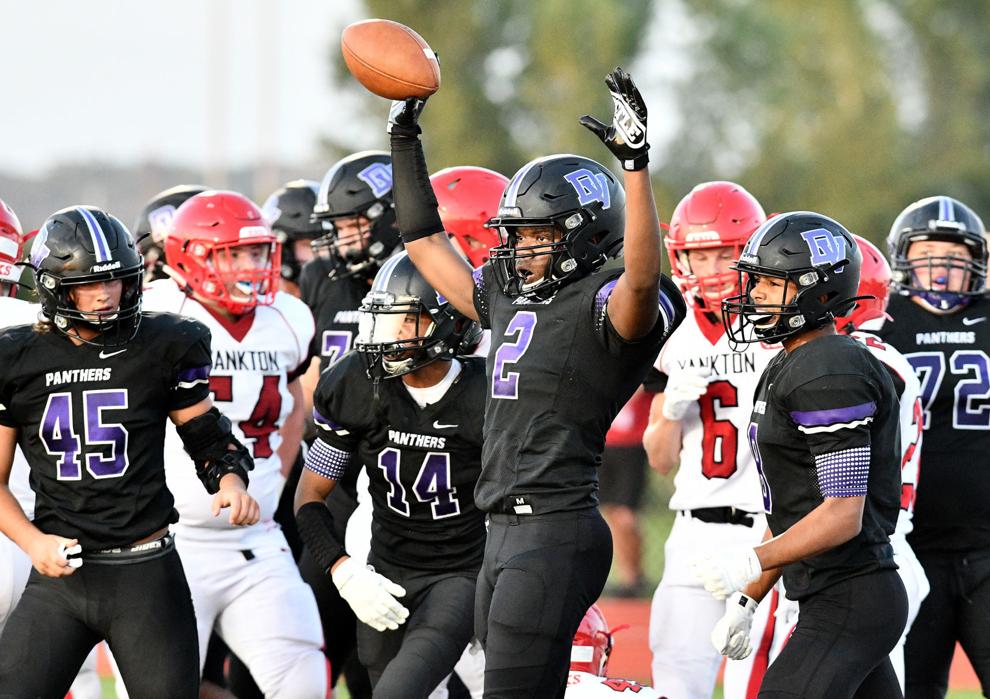 Briar Cliff vs. Dakota State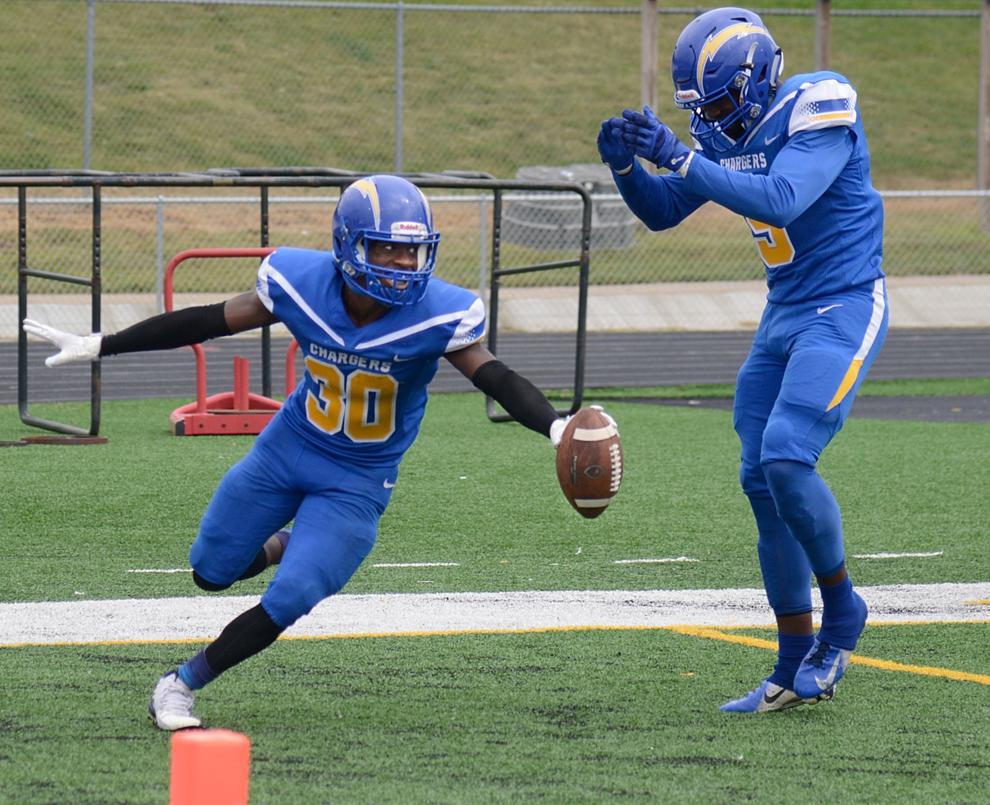 Dakota Valley vs. Beresford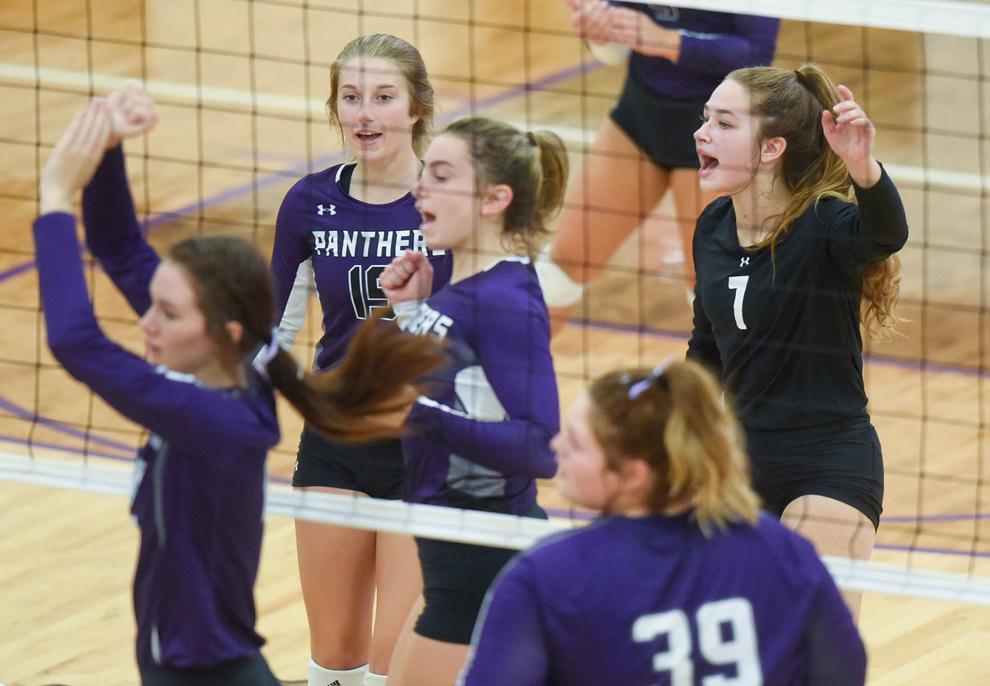 Sioux City Explorers vs. St. Paul Saints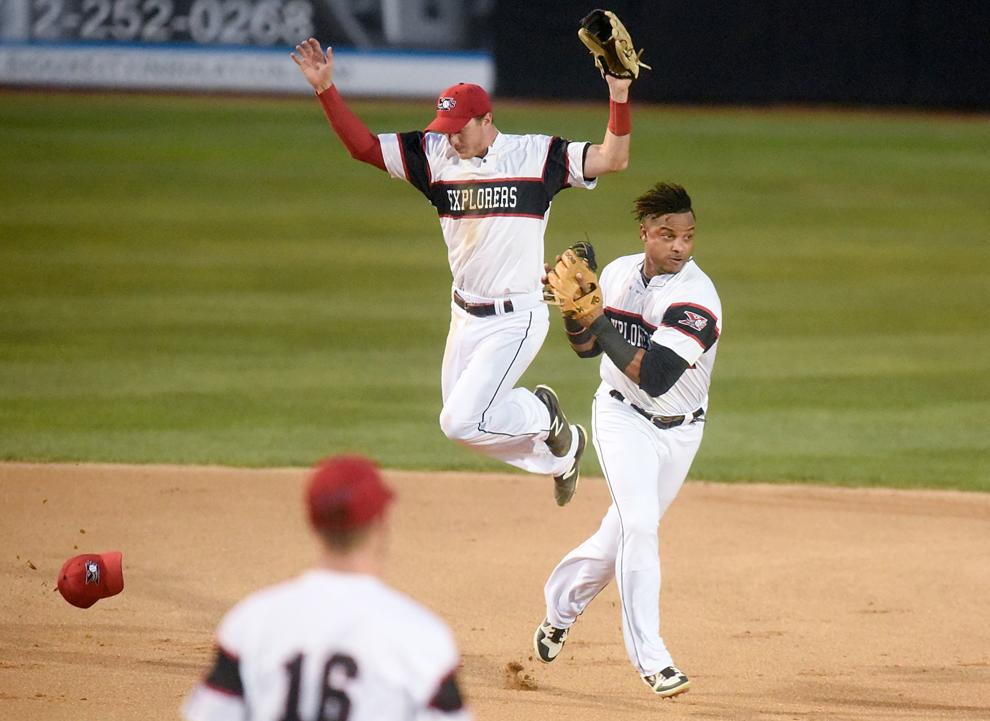 Sergeant Bluff-Luton vs. Sioux City East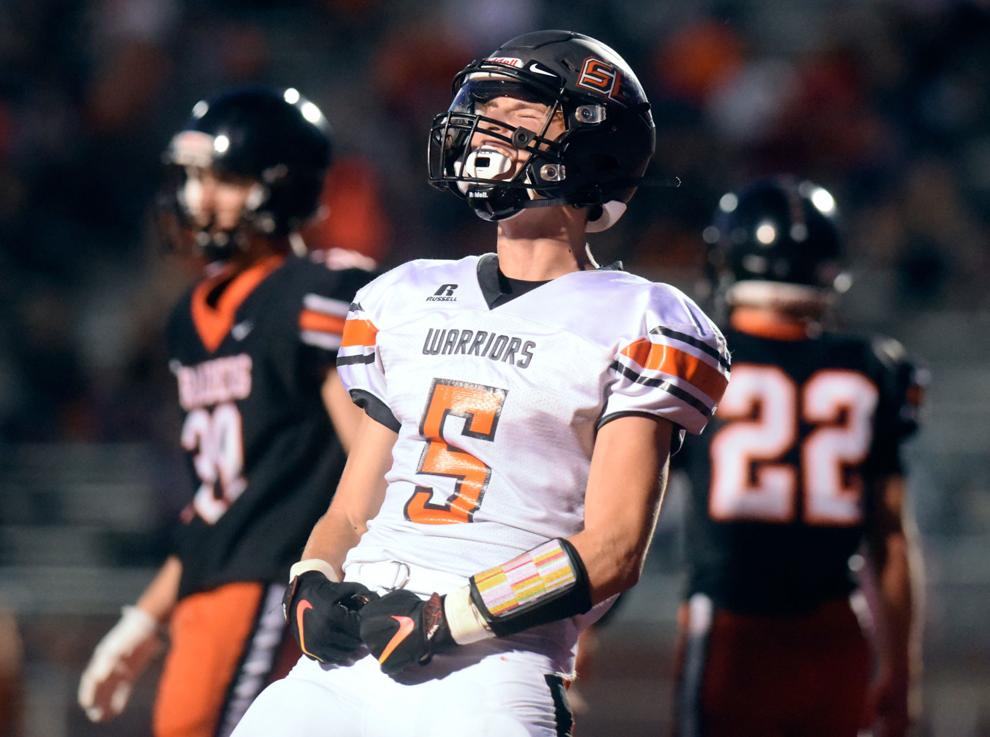 Northwestern at Briar Cliff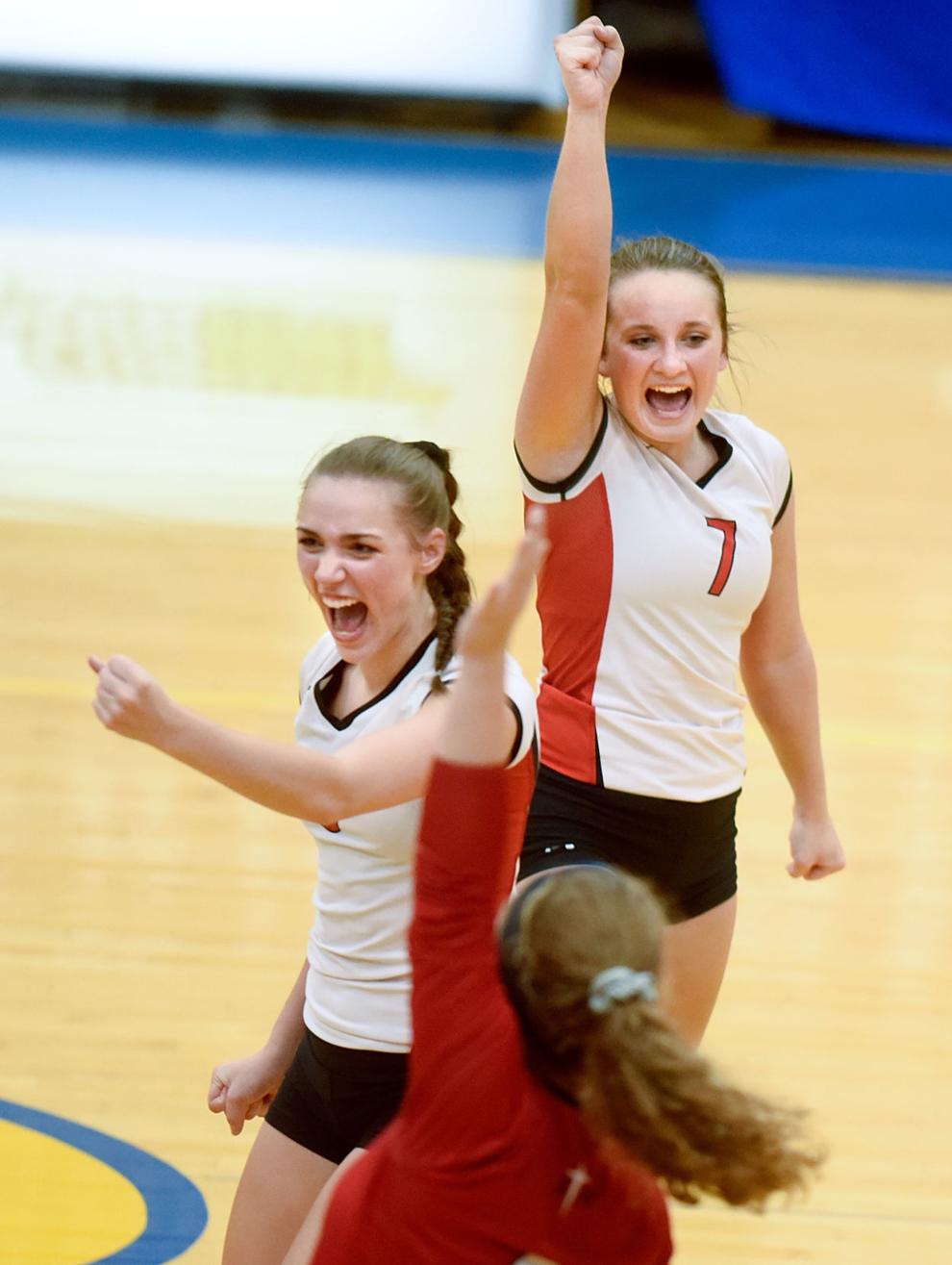 Sioux City West vs. Bishop Heelan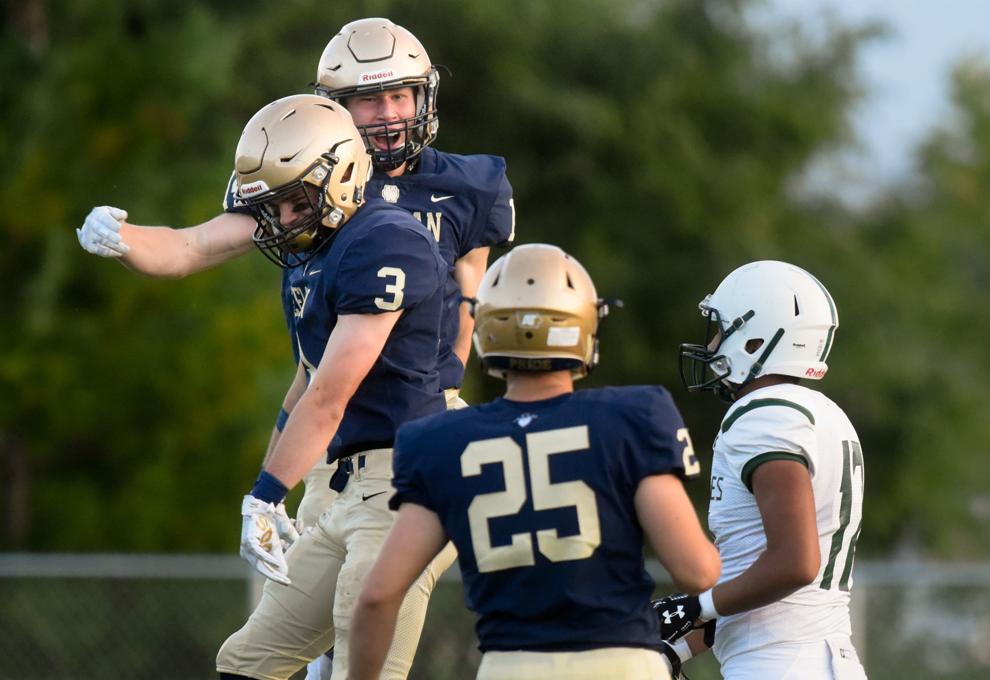 Morningside vs. Midland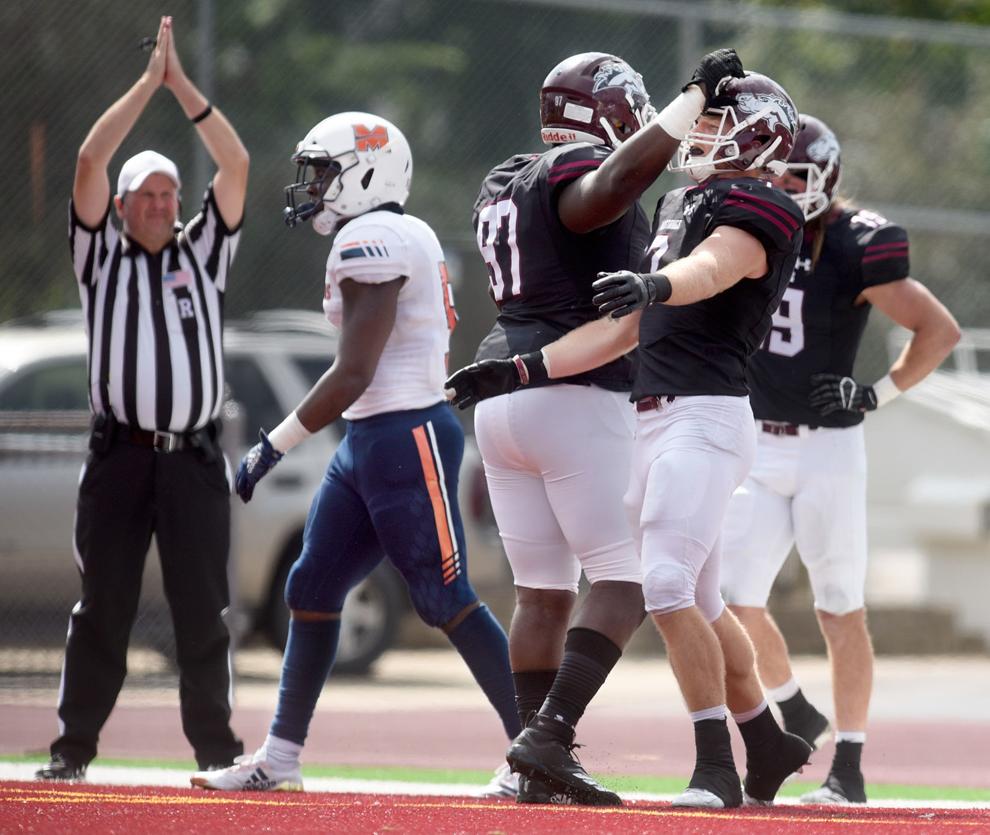 Morningside vs Briar Cliff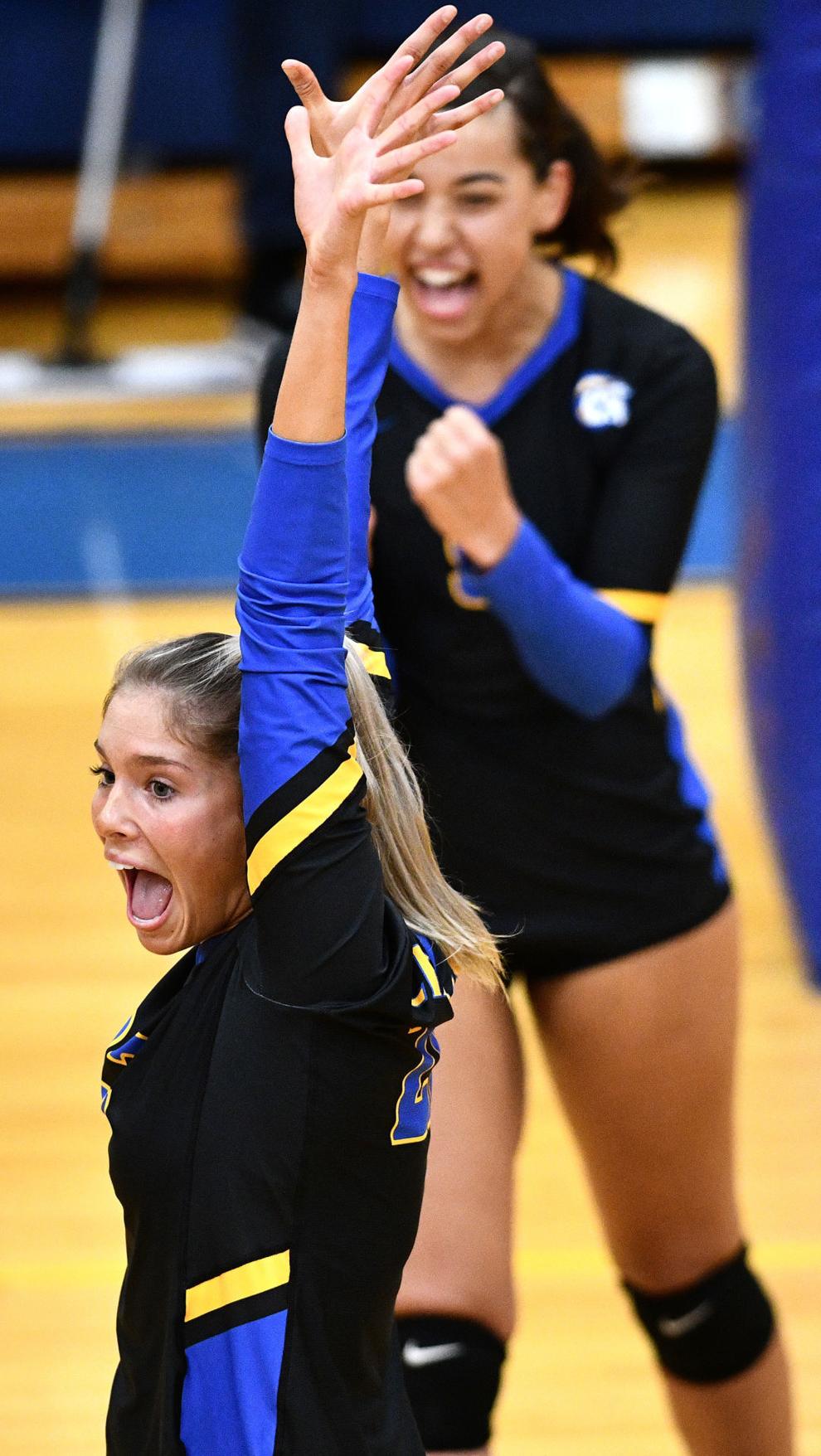 Siouxland Christian-Whiting vs. Kingsley-Pierson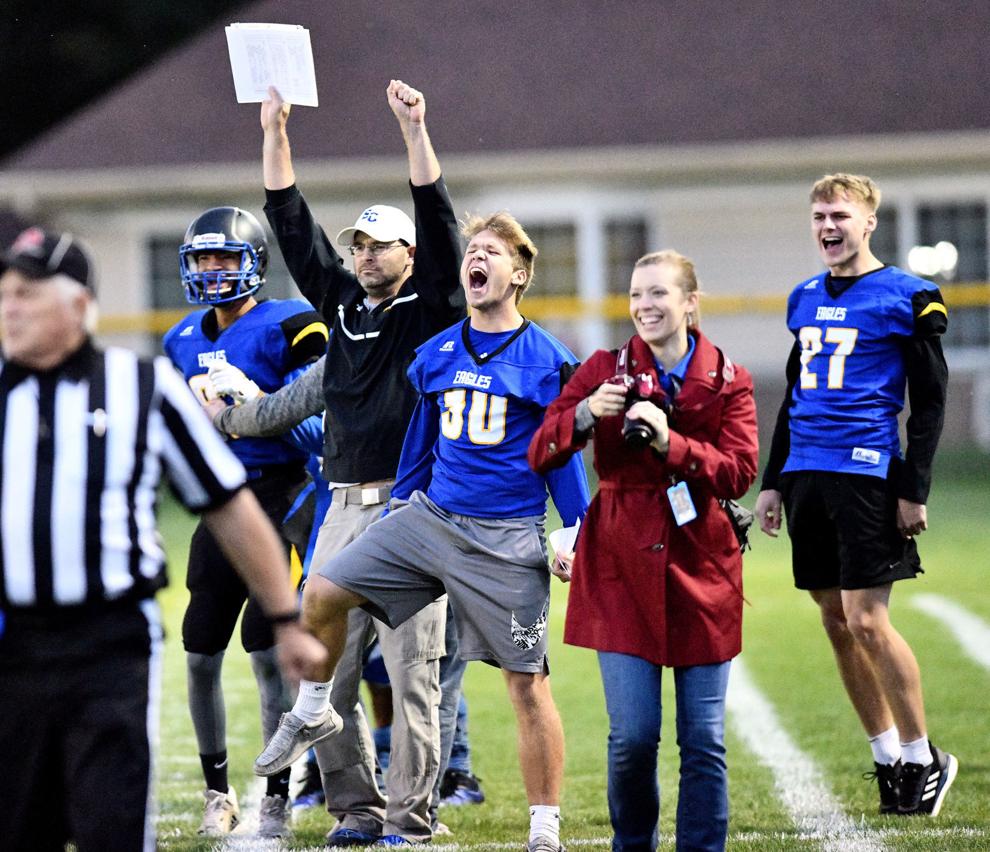 South Dakota vs. Indiana State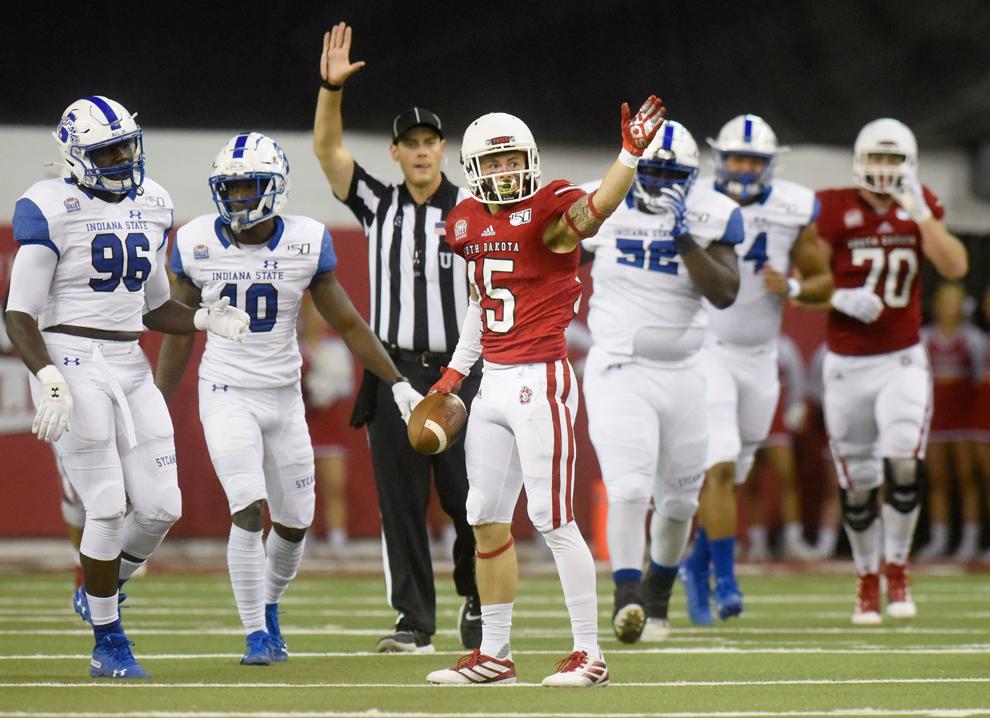 OABCIG vs. Siouxland Christian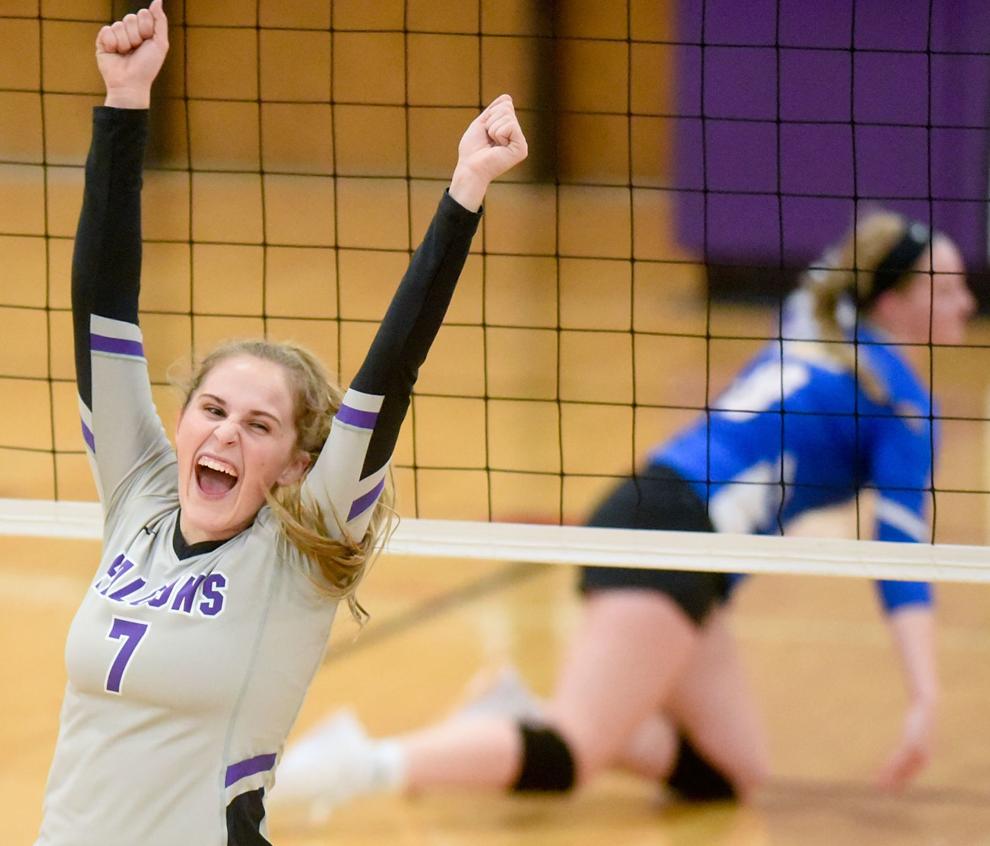 Sioux City East vs. Sergeant Bluff-Luton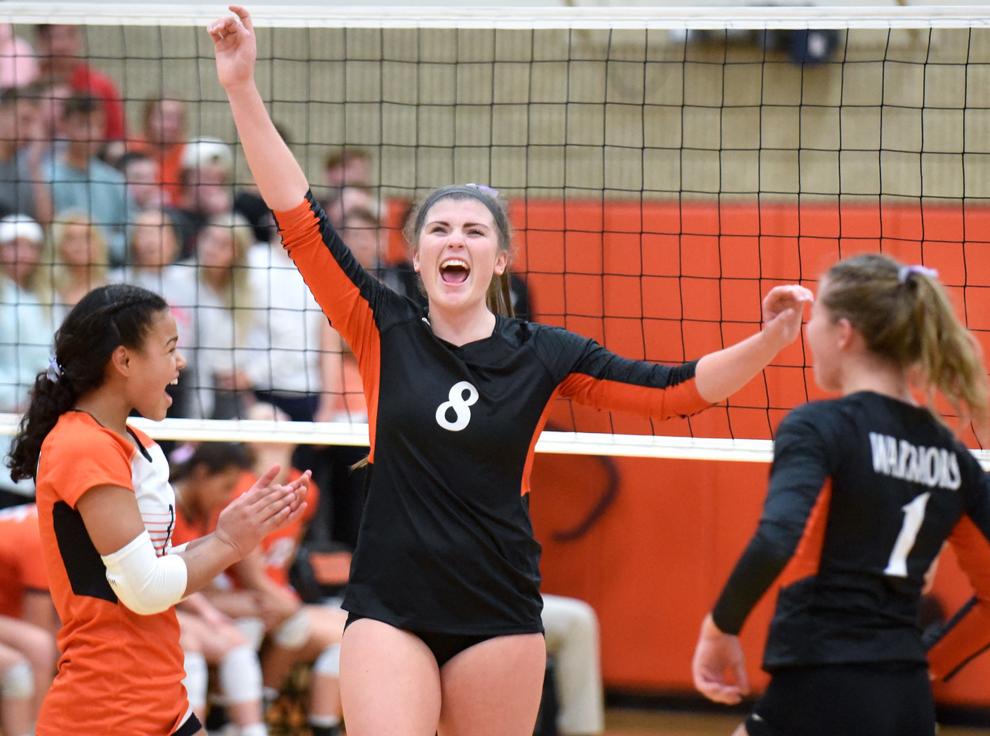 Football Morningside at Briar Cliff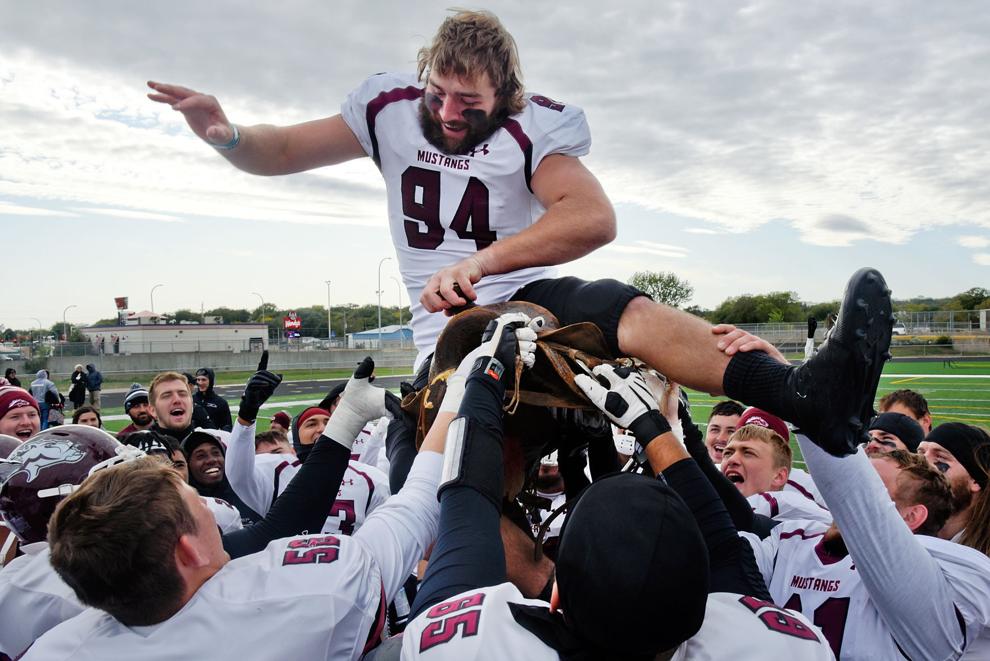 Woodbury Central vs. Lawton-Bronson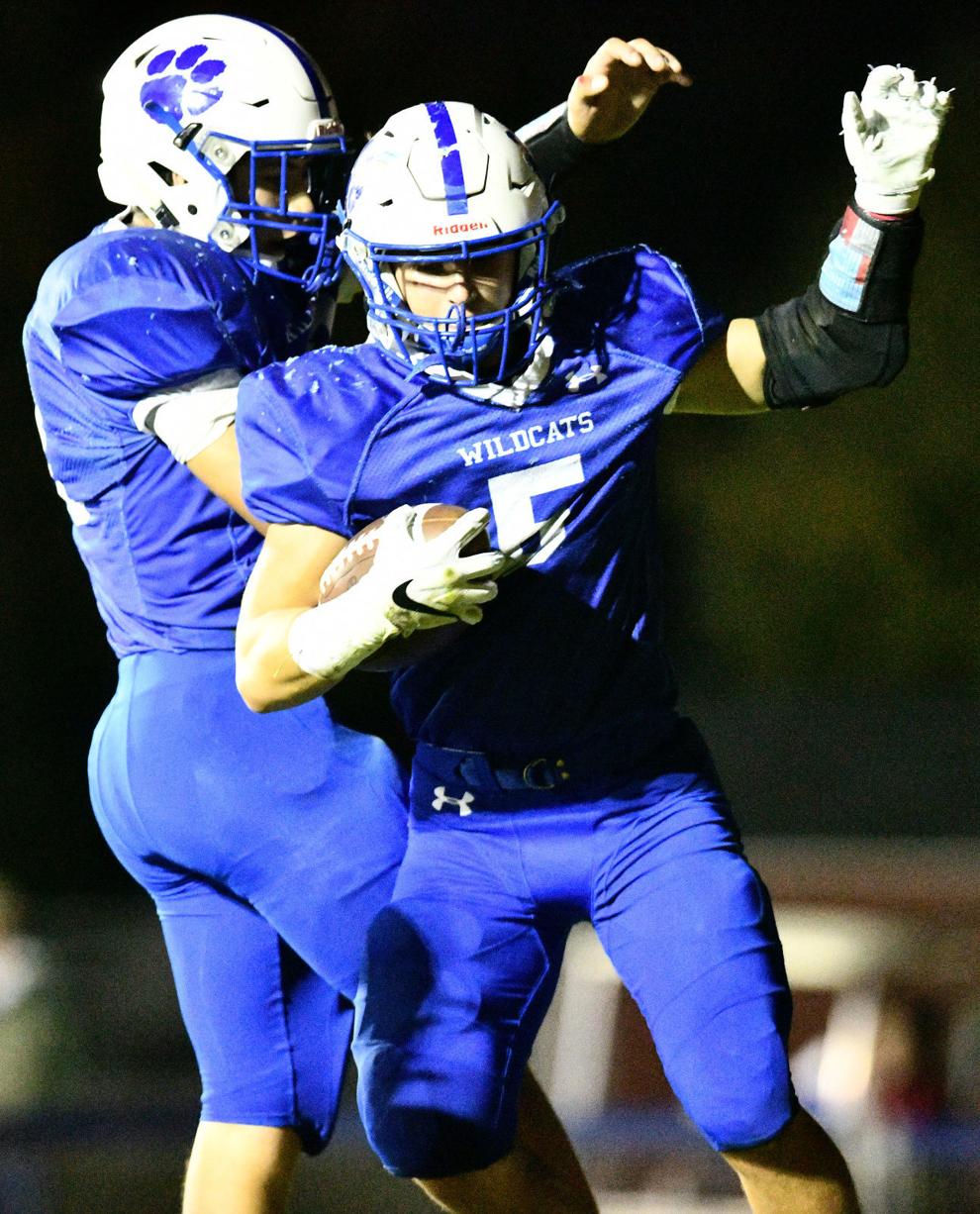 East vs North district volleyball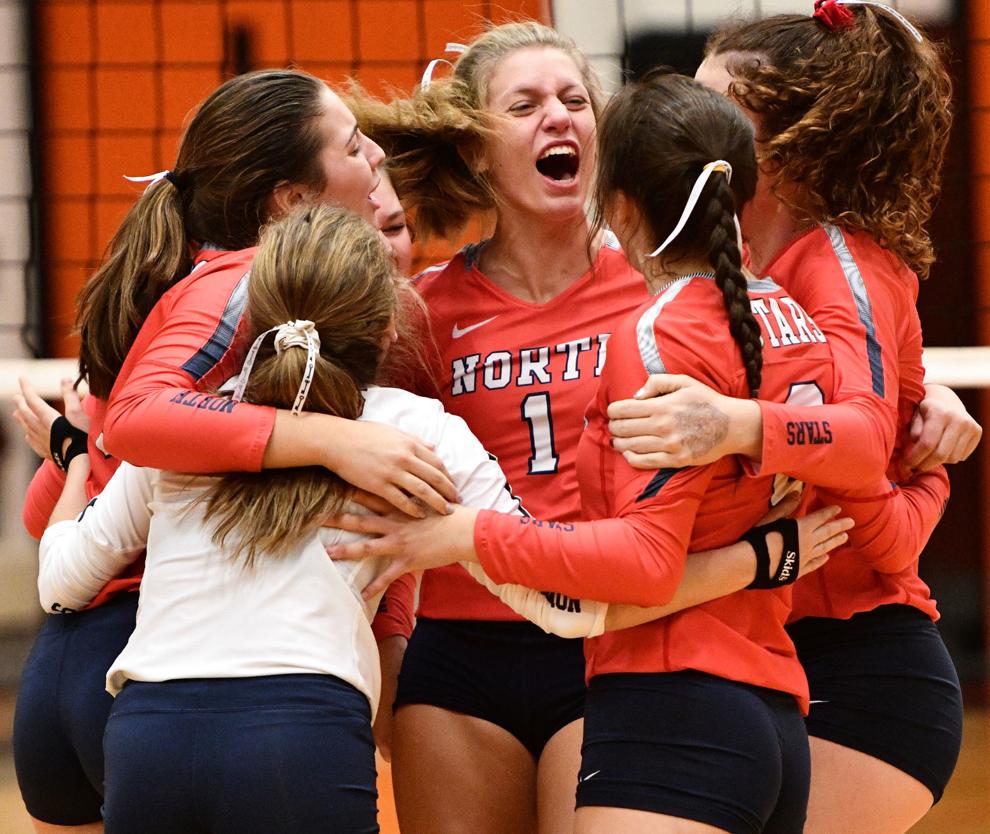 Sergeant Bluff-Luton vs Le Mars
Sergeant Bluff-Luton vs. Carroll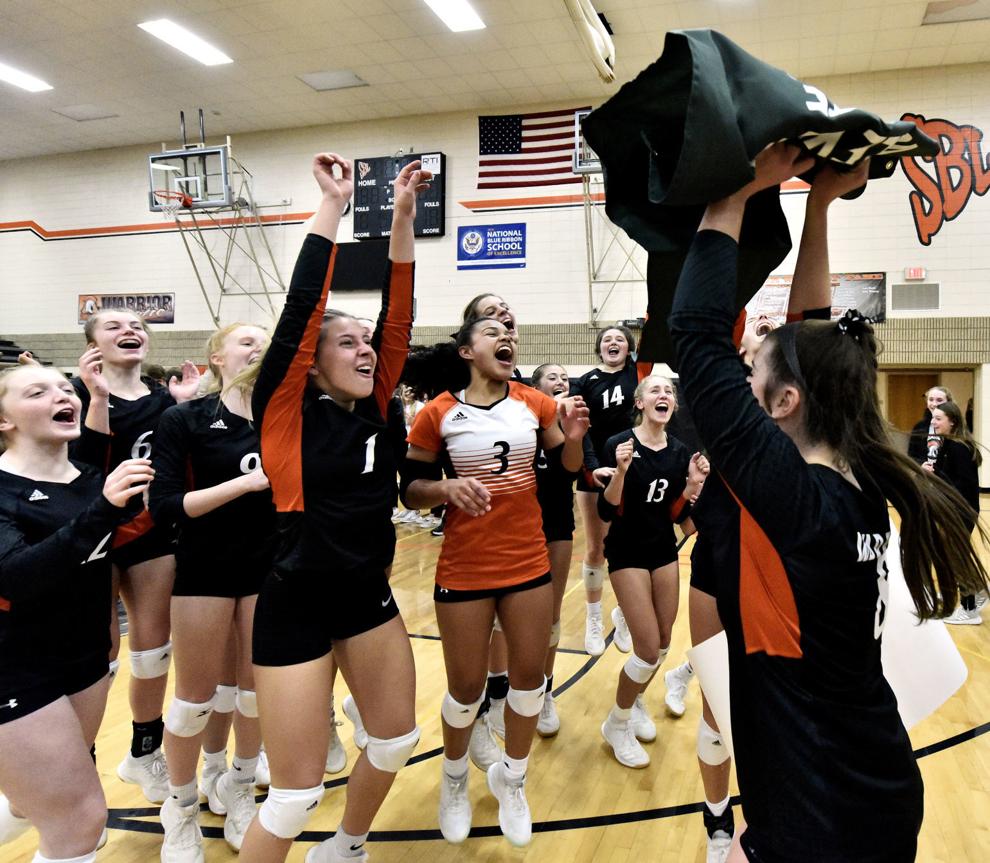 Sergeant Bluff-Luton vs. Glenwood state volleyball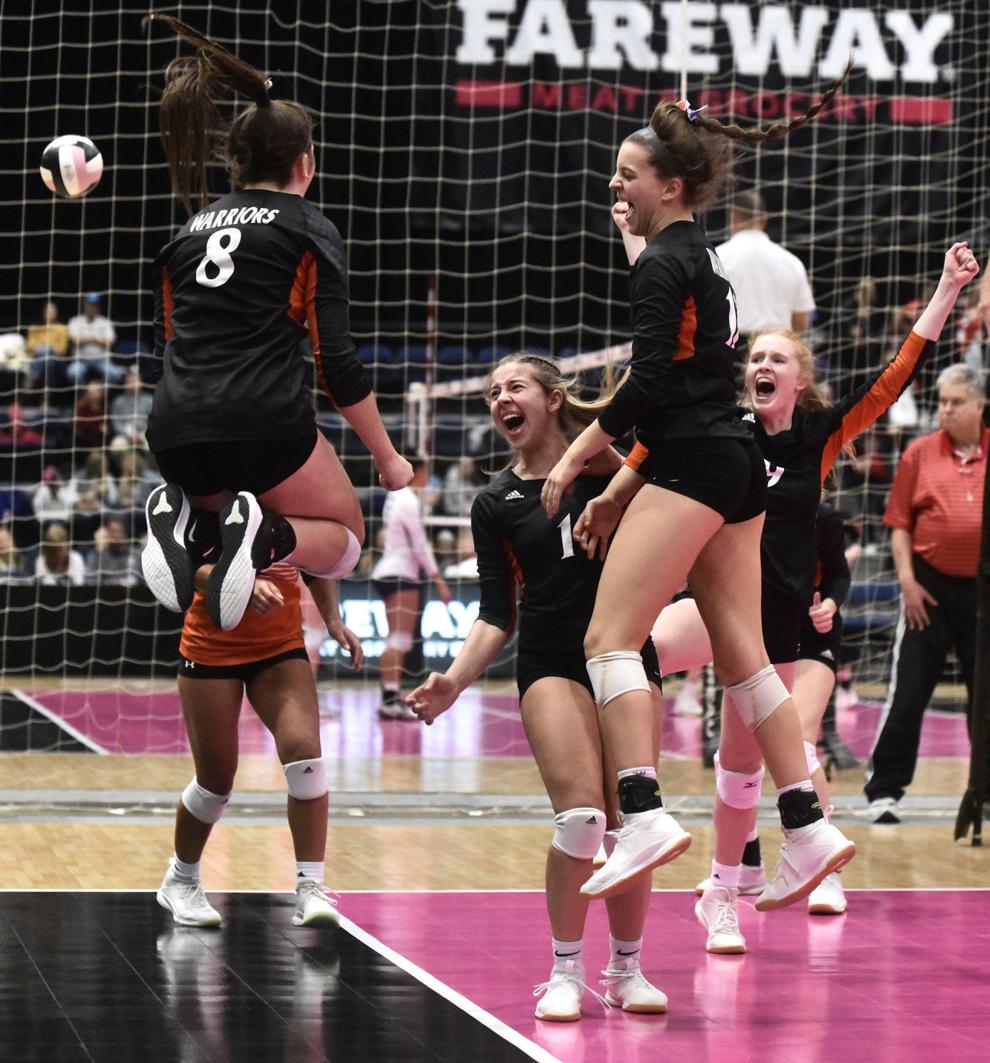 Sergeant Bluff-Luton vs. West Delaware state volleyball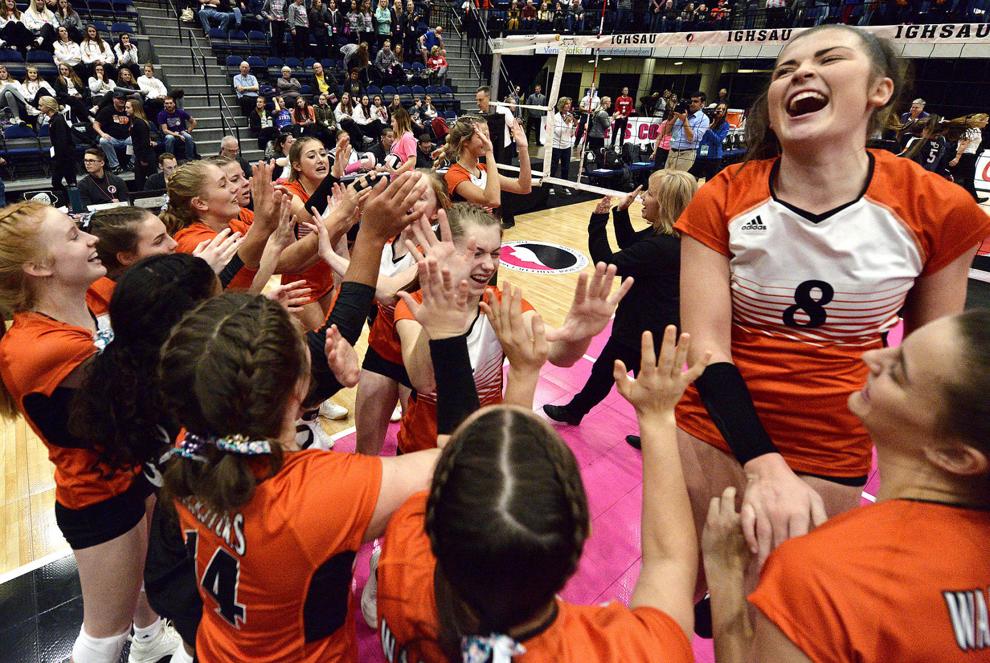 Western Christian vs. Osage state volleyball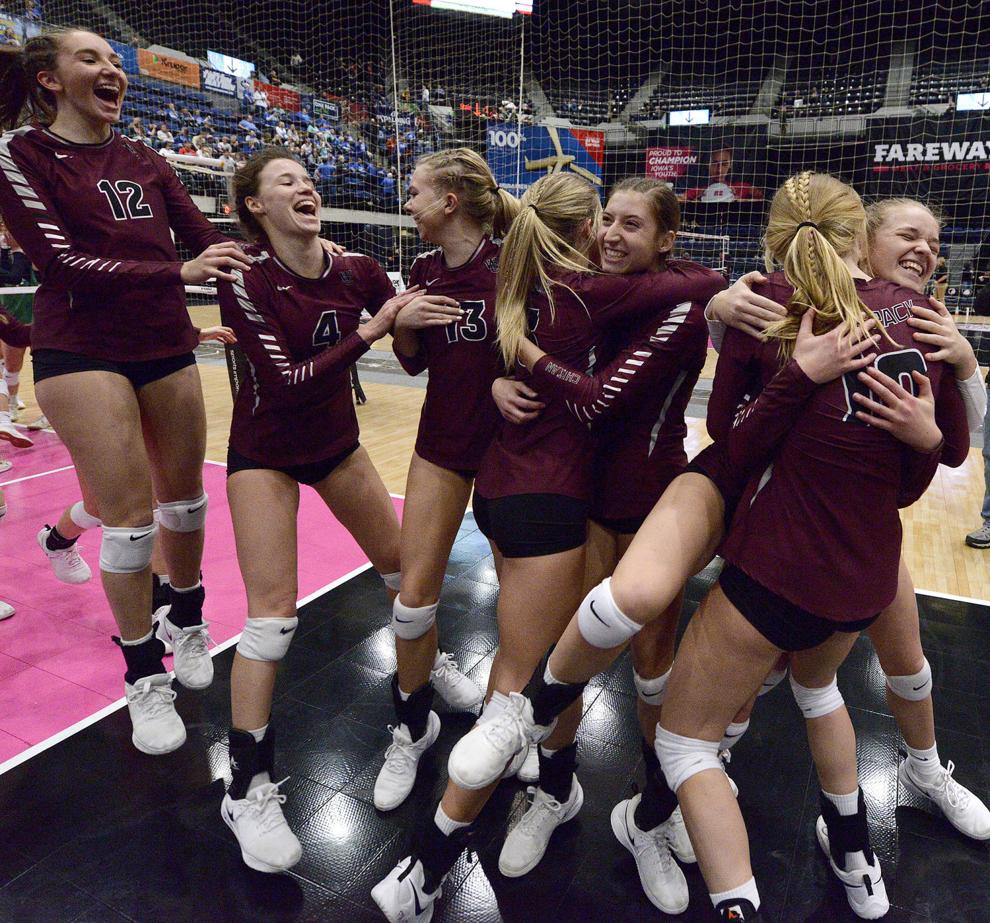 Sergeant Bluff-Luton vs. Solon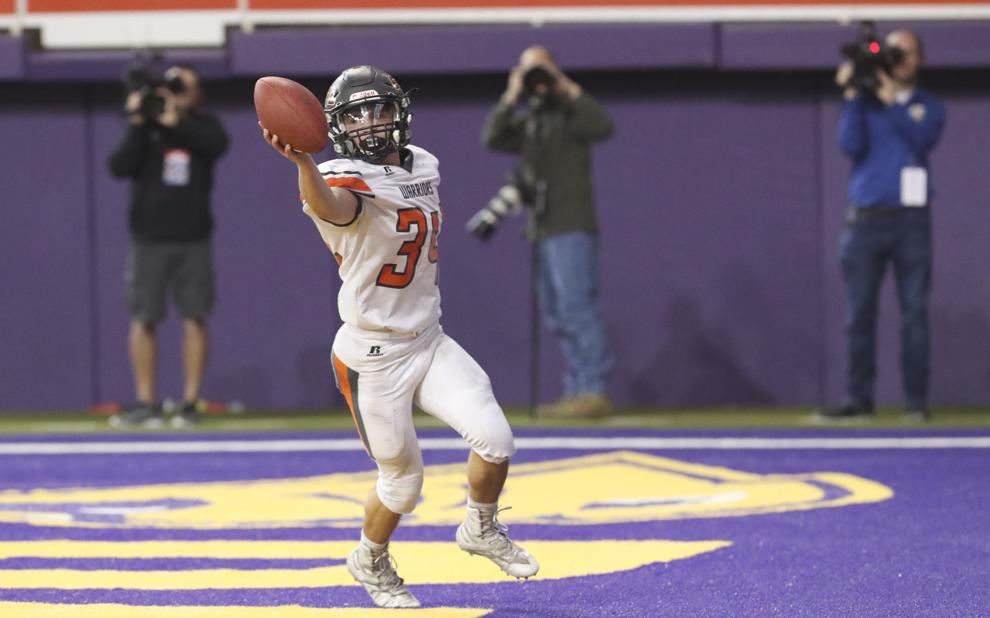 Sergeant Bluff-Luton vs. Solon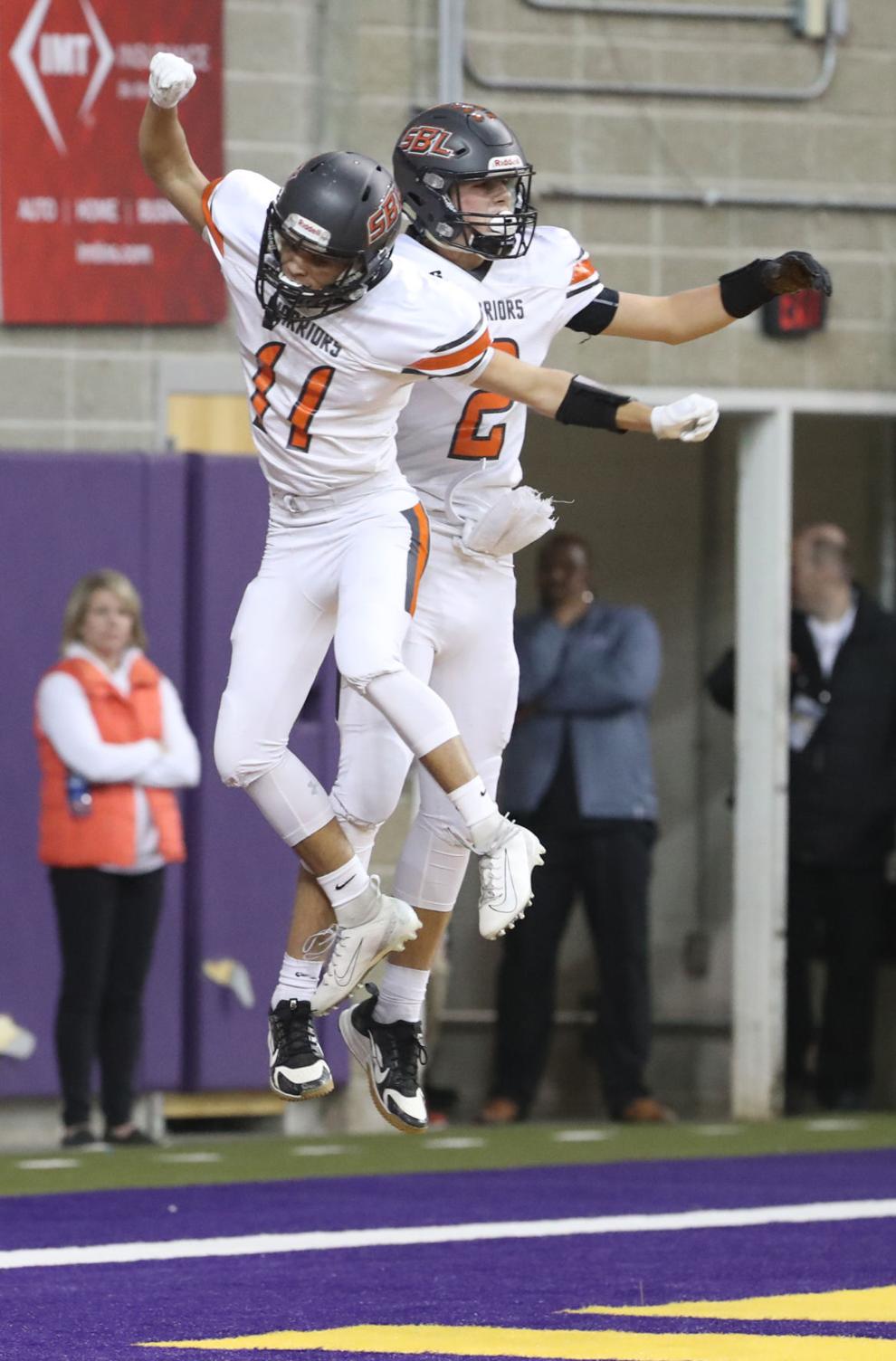 Sergeant Bluff-Luton volleyball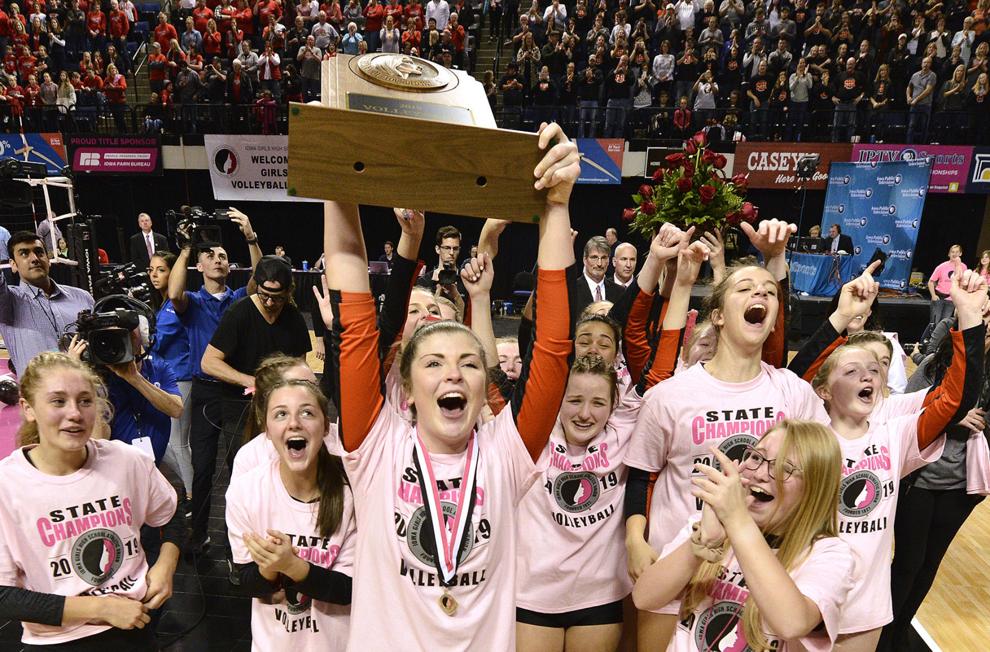 Sergeant Bluff-Luton vs. Western Dubuque state volleyball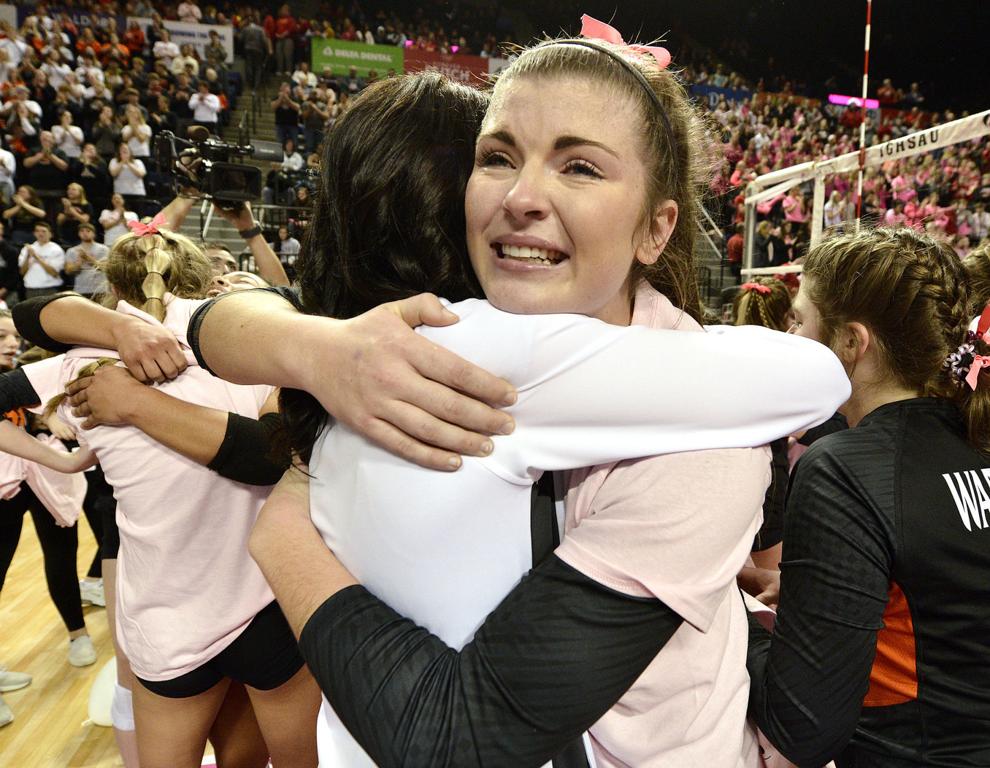 Western Christian volleyball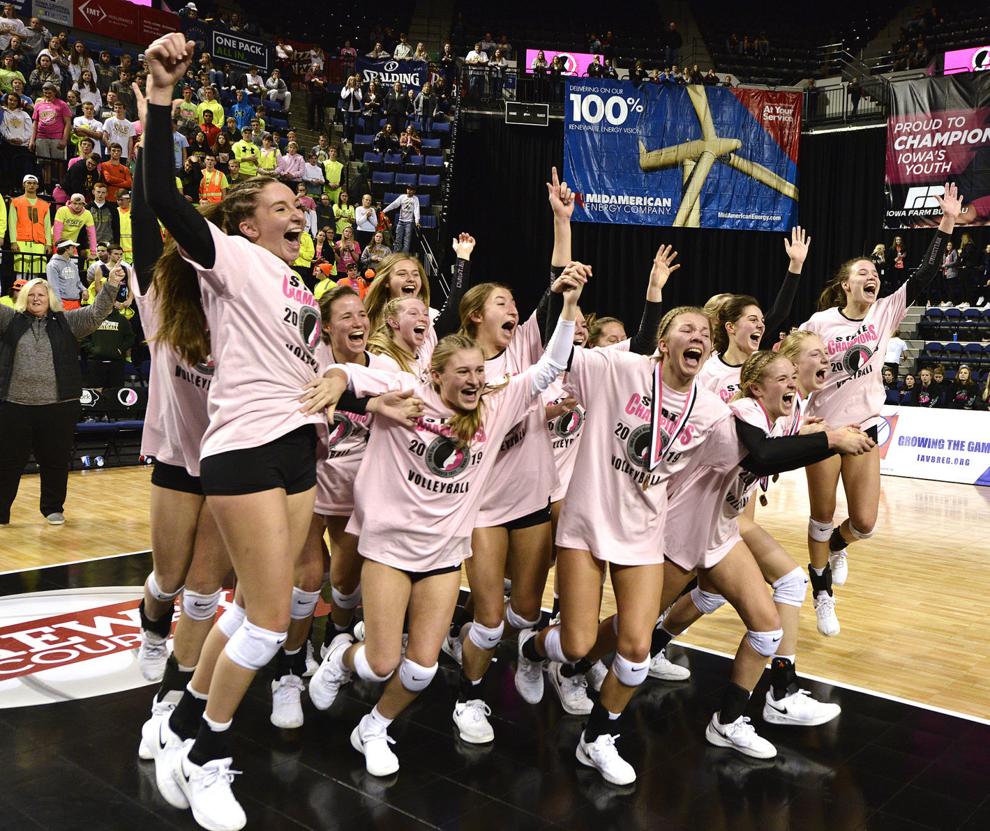 Western Christian vs Beckman Catholic state volleyball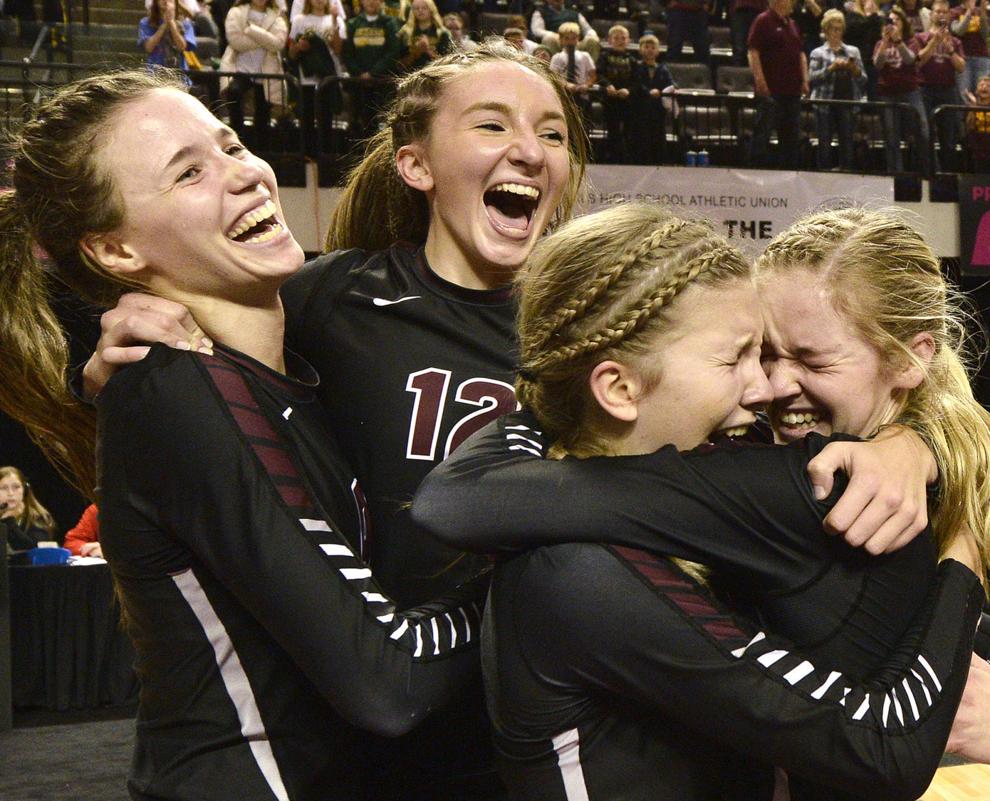 West Lyon vs. West Sioux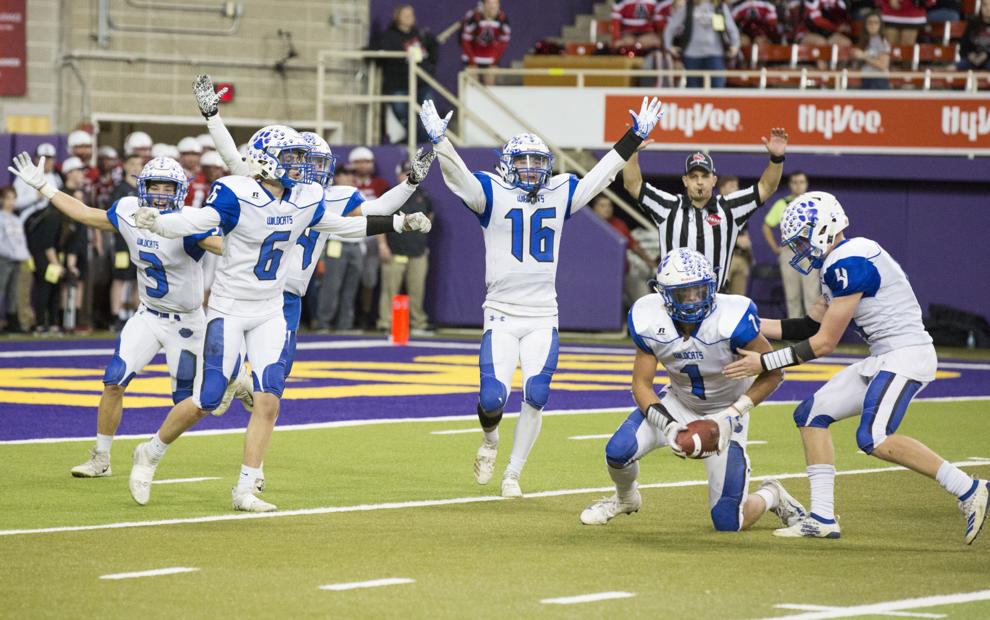 West Lyon vs. West Sioux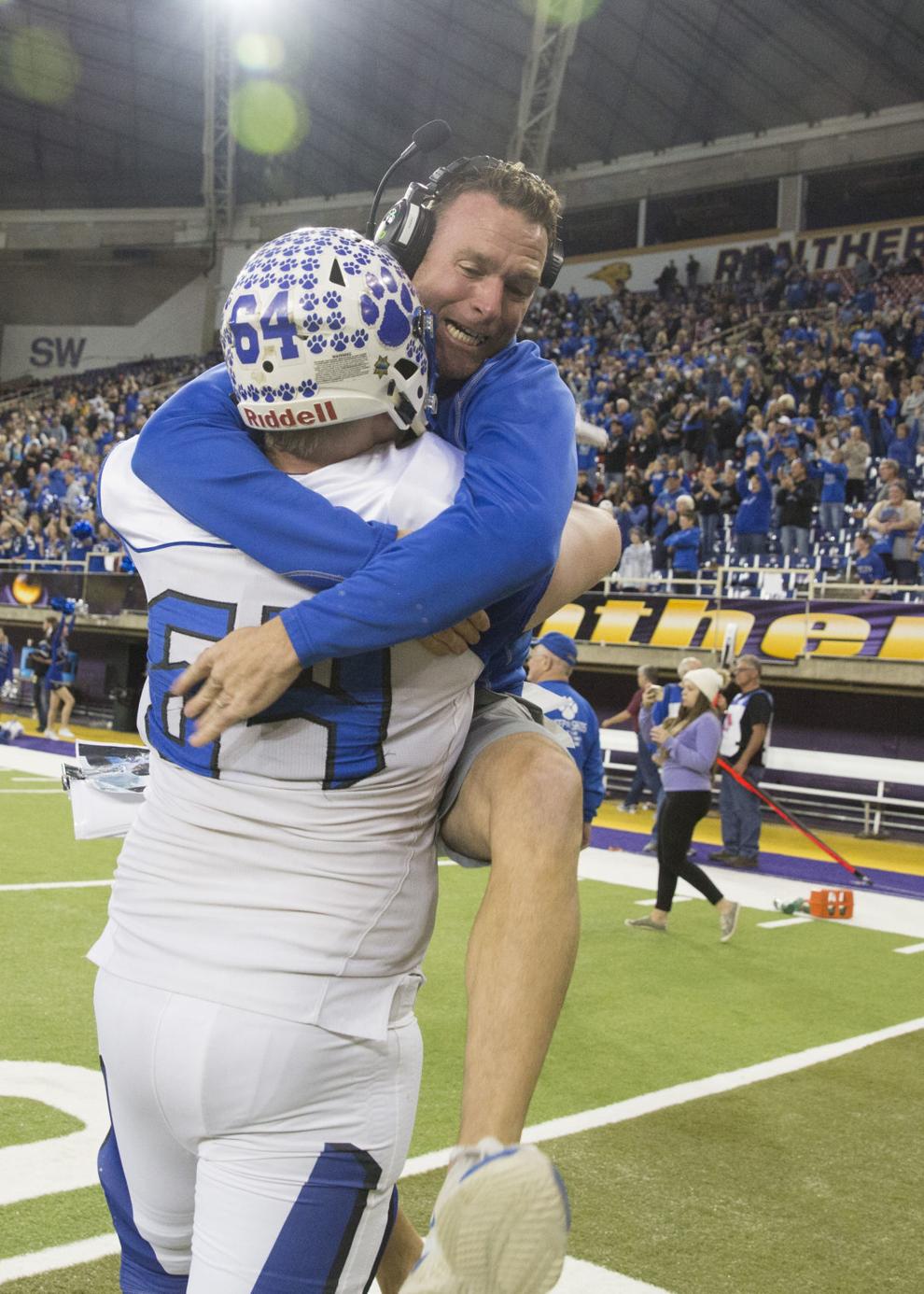 OABCIG vs. Algona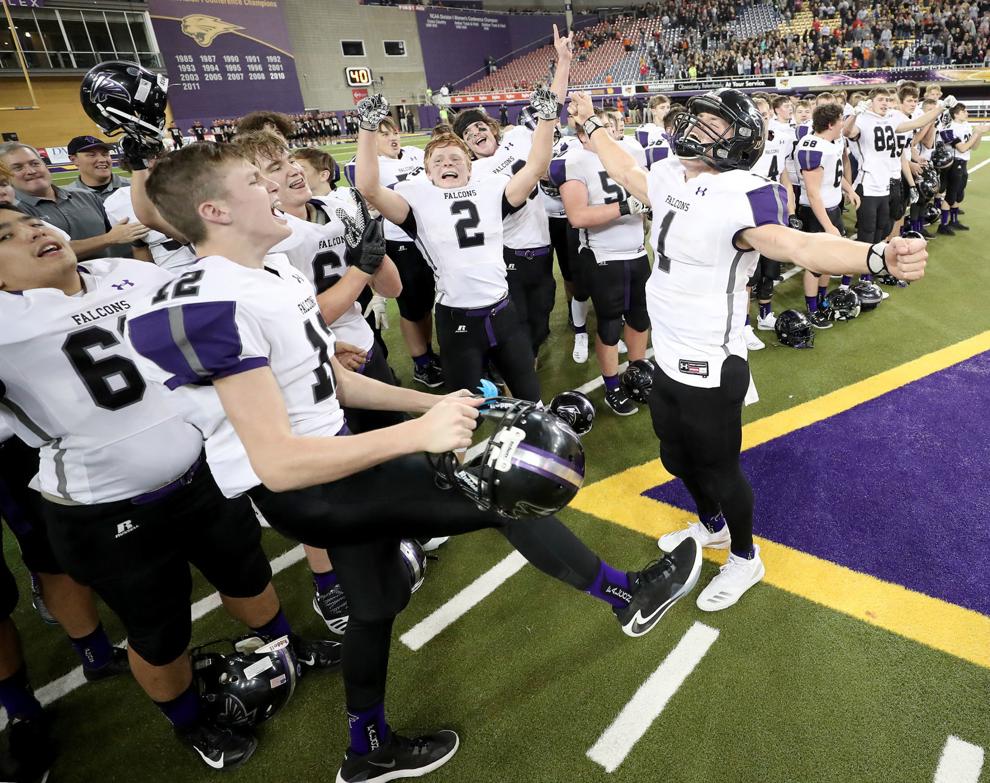 West Lyon vs. Van Meter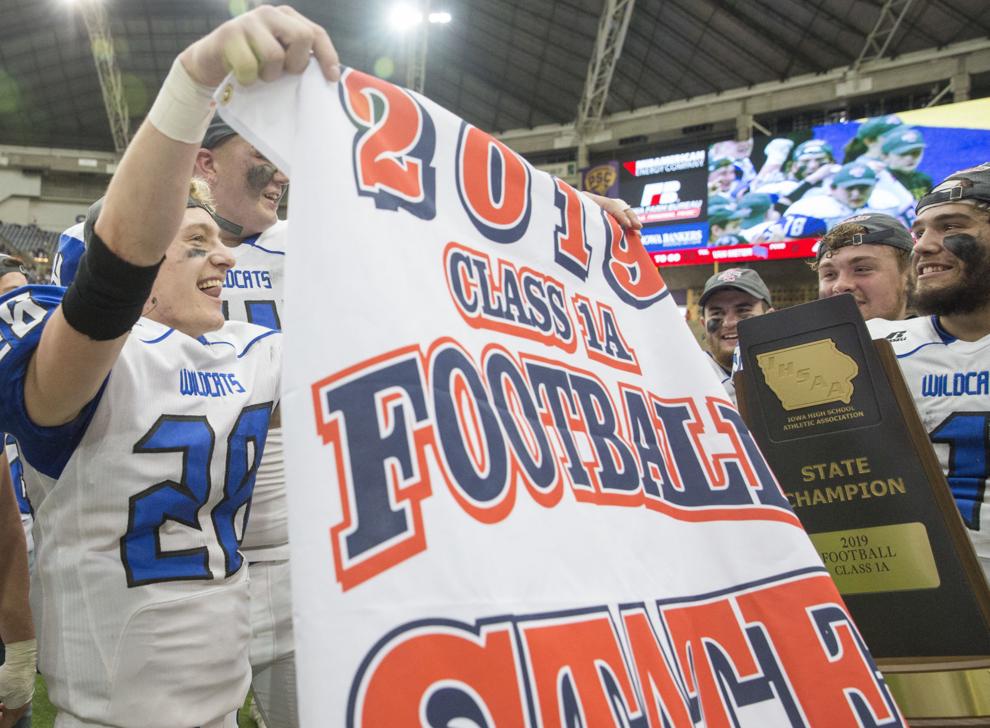 West Lyon football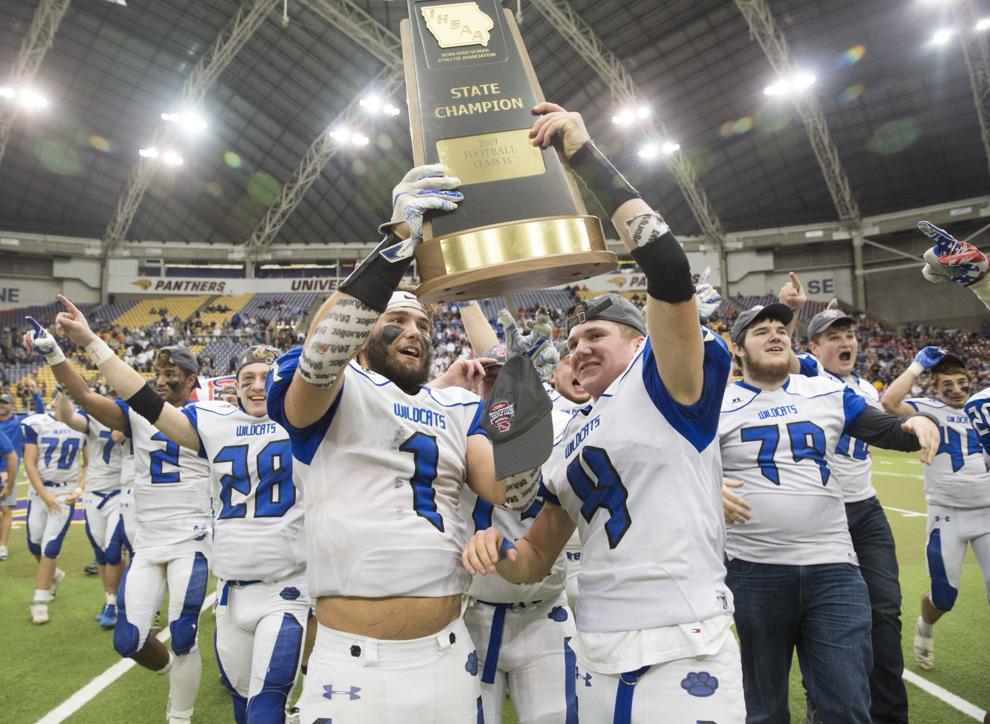 OABCIG football
OABCIG vs. Waukon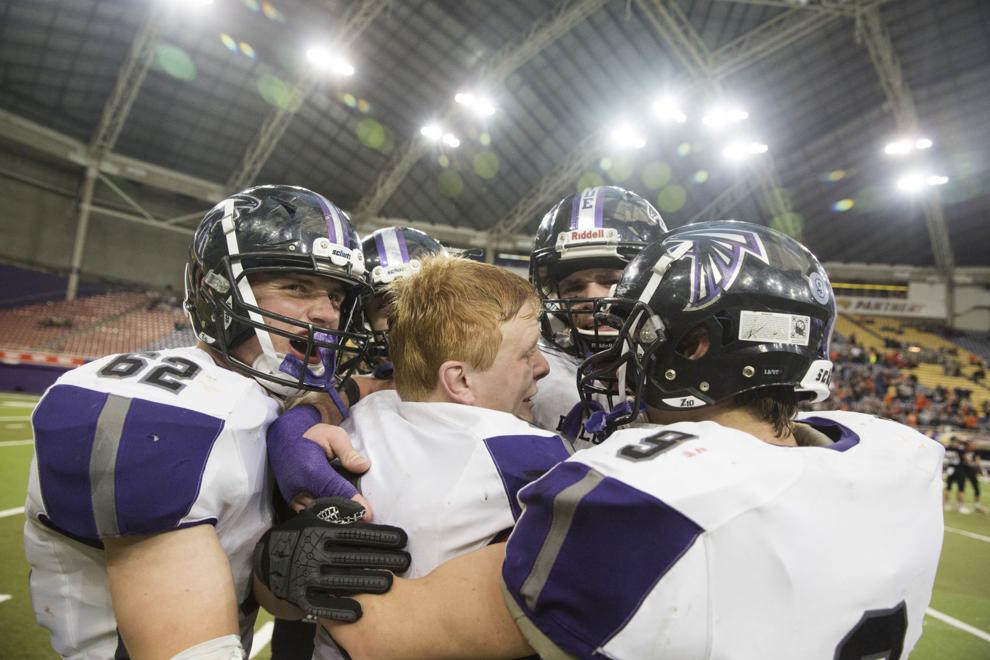 Morningside vs Dickinson State NAIA football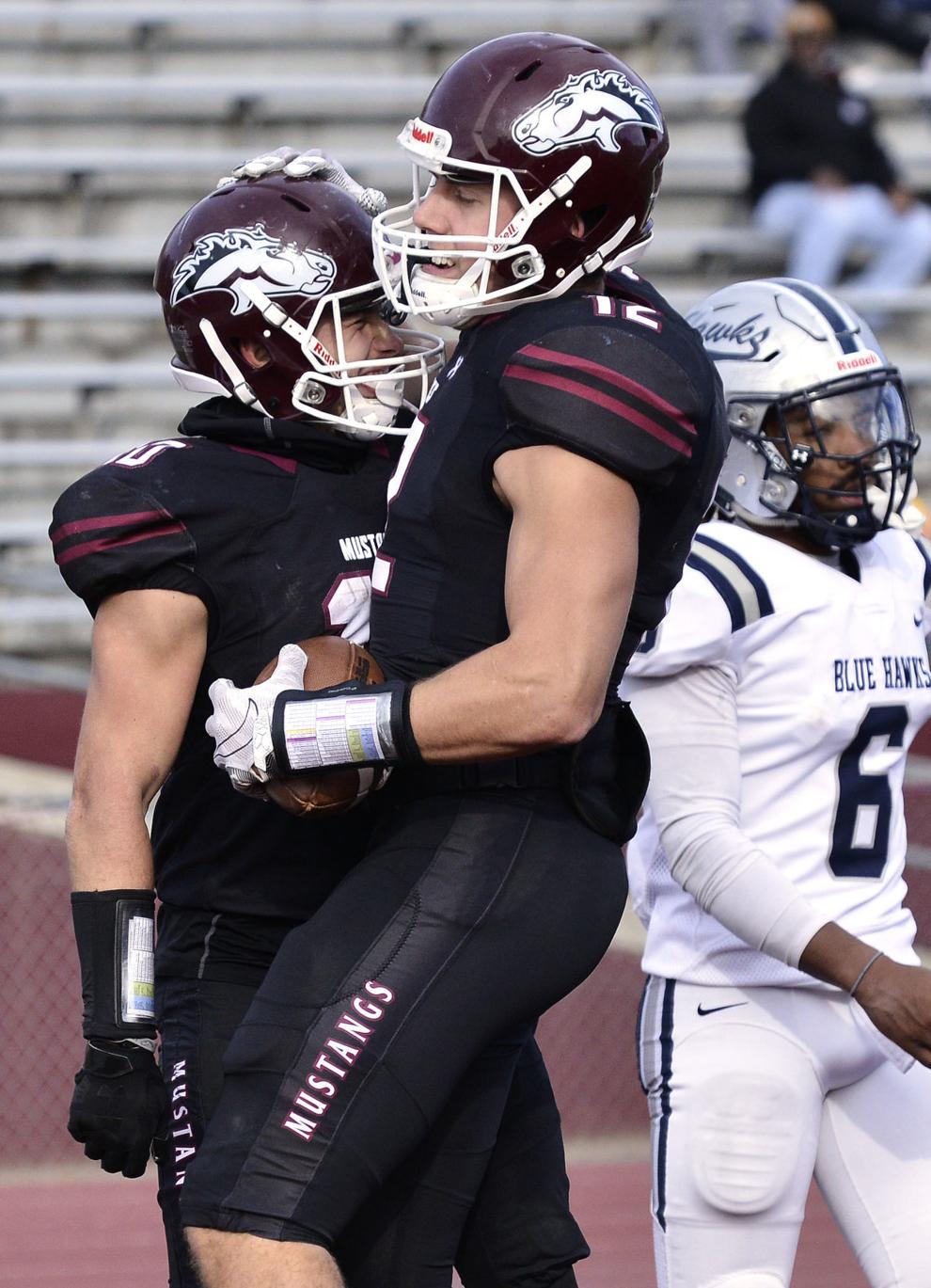 Morningside vs Oklahoma City NAIA volleyball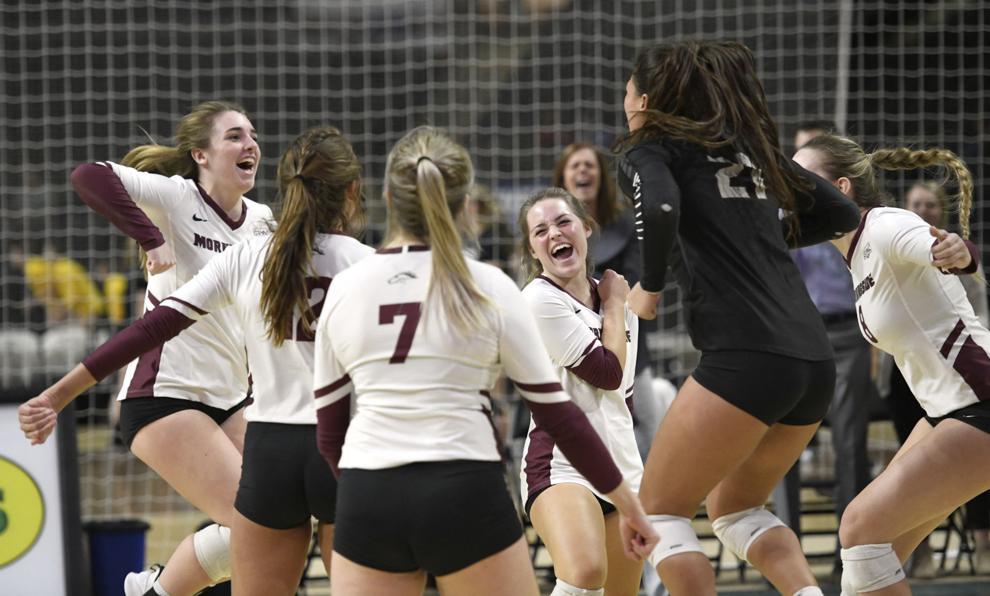 Northwestern vs Oklahoma City NAIA volleyball