Big life moments are what I do for a living. 
SIOUX CITY – Back on June 25, the Cleburne Railroaders baseball team fidgeted for at least five hours on a broken-down bus near Kansas City, w…
VERMILLION, S.D. — Chris Nilsen is not only one of the country's best pole vaulters, he's also learned how to be a great navigator.
OMAHA — It's the greatest comeback in College World Series history.
SIOUX CITY – Terry Stevens could handle almost any pitch as a baseball star from high school to college at Upper Iowa and it got him two years…
SIOUX CITY – After a dramatic 10-9 extra-inning game on Sunday, the Sioux City Explorers emerged with a sweep of three one-run cliffhangers ag…
SIOUX CITY – It's time to tip the mortar board to John Reynders, who will retire June 30, 2022, as president at Morningside College, which off…
CHEROKEE, Iowa – The hustle and bustle around Cherokee Golf Course has already began in anticipation of the 87th annual Sioux Valley Amateur M…
DAKOTA DUNES – The golf course may be the story when the 87th Interstate Amateur unfolds on Saturday.
SIOUX CITY – Trying to keep up with the times, I'll come at you today with a format that has become quite popular in some of the other newspap…
SIOUX CITY – It'll take 112 days to play their 100-game American Association baseball schedule and the Sioux City Explorers enjoyed the first …
Things I know, and things I think I know: Watching the College World Series this summer might just have gotten a bit more meaningful for Nebra…
STORM LAKE, Iowa – Lake Creek Country Club will always be near and dear to my heart. 
SIOUX CITY — Steve Malchow was just over 6 years old when doctors informed his parents he'd be saddled with diabetes for the rest of his life.
What do you call a group of people who work year-round, get second-guessed and hollered at frequently, then turn the other cheek and help othe…
SIOUX CITY – As we continue to edge closer to some form of normality, the Tri-State Masters golf tournament returns to its regular format this…
SIOUX CITY – Over the course of four decades as a sports reporter, there are a few games that stick out in my mind.
SIOUX CITY – I was 20-some miles up the road in Cedar Rapids, caged up in a playpen, when Chuck Darling was making history at the Iowa Fieldhouse.
SIOUX CITY — If you didn't know the Great Plains Athletic Conference was a solid conference among collegiate sports, this week should serve as…
Everybody who meets me can see that I am from the Pacific Northwest. I don't try to hide it.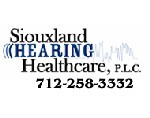 Siouxland Hearing Healthcare P.L.C.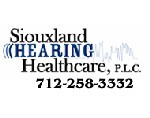 Siouxland Hearing Healthcare P.L.C.
SIOUX CITY – New rules at the Major League Baseball level are just part of an ill-conceived scheme to regain a fan base that will never be the same.
SIOUX CITY — Even through some hurdles, the Sioux City Relays is still on.
SIOUX CITY – Don't look now, but the Elk Point Early Bird is just around the corner.
Golf season has officially arrived. It's the second week of April and time for the Masters.
SIOUX CITY – It's been a long wait for so many of you who have been holed up for more than a year by the COVID-19 pandemic.
SIOUX CITY – The phrase "politically correct" has turned into a source of complaints from millions of Americans who didn't pay much attention …
Sioux City, it is wonderful to finally meet you.