SIOUX CITY — If absence makes the heart grow fonder, the upcoming 2021 baseball season should enhance interest in our Sioux City Explorers.
SIOUX CITY – I'm so thankful we've had a basketball season to keep us distracted on these cold winter nights of ours, I'm willing to overlook …
Thanksgiving in February.
SIOUX CITY – Chasing the dream in the game of baseball quite often involves a fervent belief in an age-old mantra.
Student managers complete a long list of tasks under normal circumstances. In a pandemic, their responsibilities grow and their numbers shrink.
SIOUX CITY -- If baseball's independent American Association has announced it already, I missed out on the memo.
The Pacers, led by the Storm Lake native, are 11-9 and have been hanging tight with the top of the NBA's Eastern Conference.
There's plenty of opportunities to tell local stories, and I hope that you, the readers, will share some of those good stories with us. We're …
SIOUX CITY – We're more than halfway through the month of January and only six teams in Division I men's basketball have gone undefeated, two …
Safety and health, a given. Best experience for the teams, a given. Maximizing attendance, certainly a given.
SIOUX CITY – When it came to sports, Phil Karpuk knew the perils of complacency.
SIOUX CITY – I stumbled upon an intriguing bit of information while surfing the web several years ago.
SIOUX CITY — So much of this global pandemic has seemed as if college and professional sports are being drawn up in the dirt like the plays we…
SIOUX CITY — Whoever succeeded the late Hayden Fry was certainly saddled with a tough act to follow, taking over a University of Iowa football…
SIOUX CITY – As our 116th World Series neared its conclusion this week, I'm reminded of a wonderful story I've told many of you before.
SIOUX CITY — My career choice years ago wound up leading me down a path that often results in general indignance toward the stereotypes and in…
SIOUX CITY – I rarely subscribe to ancient "pearls of wisdom" that put any serious stock into coincidental events.
Jansen's claim to fame wasn't about playing the games. His mission was all about enforcing the rules, keeping things as fair as possible. One …
LE MARS, Iowa – In typical "the show must go on" fashion, the second annual Northwest Iowa National Invitational is set to unfold Sept. 18-22 …
SIOUX CITY -- Like many of you, this pandemic-shortened 60-game Major League Baseball season will be worth all the fuss just as long as the Ch…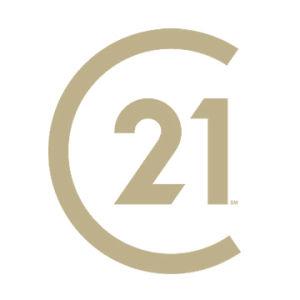 Eric Banks, Century 21 Prolink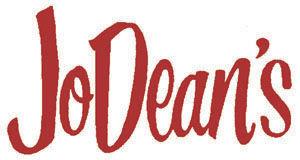 JoDean's Steak House & Lounge
No doubt about it, these are hard times.
COOPERSTOWN, N.Y. — There are certainly plenty of reasons why a 3,400-mile road trip seems inadvisable in these very frightening times.
The flood of bad news — in the form of consistent nationwide coronavirus case spikes, player petitions, onerous testing protocols and politici…
It was successful because the season started, it wasn't halted and we got four legit state champions in baseball and five legit state champion…
SIOUX CITY – The defending River-Cade tournament champion has a very good reason for not being on hand this weekend.
SIOUX FALLS, S.D. — Attending a baseball game on the Fourth of July weekend felt right.
Right now, the high school baseball and softball seasons — along with the probable fall sports season — feels like a line from Jurassic Park.