The Sioux City West boys basketball team was scheduled to play Grand View Christian Saturday afternoon at Saydel High School.
BAXTER, Iowa -- Please indulge a spring-like January dispatch from the old hometown:
Take a cup of kindness, if you choose, to days gone by:
SIOUX CITY – Here comes Santa Claus.
SIOUX CITY – Ten years ago.
SIOUX CITY – Some meanderings about some Big Games on Big Stages, primarily the one along the Florida sifting sands of Daytona Beach:
SIOUX CITY – Along both sides of the courts:
SIOUX CITY – Sooner, if not, then later …
SIOUX CITY – Here we go again.
SIOUX CITY – With the Rockies looming not far away, there was a mountain to climb when former University of South Dakota defensive coordinator…
CEDAR FALLS, Iowa – Your thoughts today are about the 11th hour of the 11th day of the 11th month. Armistice Day.
Acolleague once referred to his meanderings as "Pass the Hash.''
OSKALOOSA, Iowa -- Tall and talented.
SIOUX CITY – In NAIA football, the only poll that counts is the one voted upon by the NAIA coaches.
SIOUX CITY – High school football playoff time in Iowa is hardly ordinary.
SIOUX CITY – Rick Rudeen bleeds that particular color called Clemson Orange.
SIOUX CIY – Between the 1940s and 1980s there were precious few Siouxlanders earning starting roles on the University of Iowa men's basketball team.
SIOUX CITY -- The deal here is not to "floss'' over the gyrations of Backpack Kid since there were phaatter Big Dances involving kids shoulder…
SIOUX CITY – The tradition began many years ago.
SIOUX CITY – "Now the children try to find it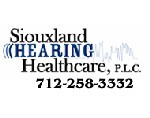 Siouxland Hearing Healthcare P.L.C.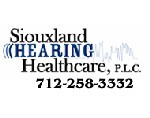 Siouxland Hearing Healthcare P.L.C.
SIOUX CITY – On walk-outs, not walk-ons:
SIOUX CITY – American Rivers Conference. What's that?
5 Aug 2018 Allspach column
WEBSTER CITY, Iowa – There is just one place in ''my country 'tis of thee, sweet land of liberty'' that can claim such an extraordinary prodigy.
FORT DODGE, Iowa -- A leisurely stroll around the grounds of Rogers Sports Complex here in "FourDodge,''
SIOUX CITY -- Strawberries and cream. Breakfast at Wimbledon.
NEWTON, Iowa -- Mention the Iowa Speedway and top-shelf auto racing in Newton to anyone in Siouxland, even auto racing diehards, and many scra…