SIOUX CITY – Trying to keep up with the times, I'll come at you today with a format that has become quite popular in some of the other newspap…
SIOUX CITY — Steve Malchow was just over 6 years old when doctors informed his parents he'd be saddled with diabetes for the rest of his life.
SIOUX CITY – I was 20-some miles up the road in Cedar Rapids, caged up in a playpen, when Chuck Darling was making history at the Iowa Fieldhouse.
SIOUX CITY – New rules at the Major League Baseball level are just part of an ill-conceived scheme to regain a fan base that will never be the same.
SIOUX CITY – It's been a long wait for so many of you who have been holed up for more than a year by the COVID-19 pandemic.
SIOUX CITY – The phrase "politically correct" has turned into a source of complaints from millions of Americans who didn't pay much attention …
SIOUX CITY – March Madness?
SIOUX CITY – Choose any sport at any level and you'll run into all sorts of dynasties.
SIOUX CITY — If absence makes the heart grow fonder, the upcoming 2021 baseball season should enhance interest in our Sioux City Explorers.
SIOUX CITY – I'm so thankful we've had a basketball season to keep us distracted on these cold winter nights of ours, I'm willing to overlook …
SIOUX CITY – Chasing the dream in the game of baseball quite often involves a fervent belief in an age-old mantra.
SIOUX CITY -- If baseball's independent American Association has announced it already, I missed out on the memo.
SIOUX CITY -- For eight long years, he bounced around the Chicago Cubs' farm system, chasing the dream of playing major league baseball.
SIOUX CITY -- For nearly 40 years, he was the voice of the Drake Relays, "America's Athletic Classic,'' and when Father Time came calling in 1…
SIOUX CITY -- It's time to come clean about the way people in my line of work truly feel.
SIOUX CITY – The record is nothing short of remarkable when you consider all the outstanding offensive lineman the University of Iowa football…
SIOUX CITY -- The job is far from done, of course, as the Morningside College football team starts gearing up for an NAIA championship game De…
SIOUX CITY -- We all know what's dead ahead on Mother Nature's playlist. For most of us, that's something we tend to dread.
SIOUX CITY – The modern mindset quite often leans toward expressions like "no disrespect,'' which is generally followed with a "but" and some …
SIOUX CITY – Truth of the matter is, I've made more than my share of mistakes in this life, both personally and professionally.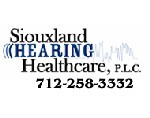 Siouxland Hearing Healthcare P.L.C.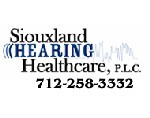 Siouxland Hearing Healthcare P.L.C.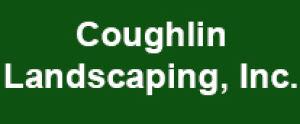 Coughlin Landscaping, Inc
SIOUX CITY – Seven weeks and two days after the Kansas City T-Bones spoiled another terrific season for the Sioux City Explorers, Manager Stev…
SIOUX CITY – There was all that murmuring 20 years ago, when the University of Iowa bid adieu to retiring football coach Hayden Fry, a miracle…
SIOUX CITY – Covering the Sioux City Explorers since their inception in 1993 has introduced me to some talented and exceptional people.
SIOUX CITY -- Let's start with the bad news and just get it out of the way first.
SIOUX CITY -- I glanced Monday morning at the leader board for the PGA-Dell Championship, slated for a Labor Day finish, and saw the name "C. …
SIOUX CITY – After listening more than 30 minutes Monday to former Iowa quarterback Chuck Long, I'm ready to buy the book writer Aaron Putze o…
SIOUX CITY -- Twenty-six seasons of covering the Sioux City Explorers baseball team has definitely introduced me to a wide range of interestin…