SIOUX CITY – I'm so thankful we've had a basketball season to keep us distracted on these cold winter nights of ours, I'm willing to overlook …
SIOUX CITY – Chasing the dream in the game of baseball quite often involves a fervent belief in an age-old mantra.
SIOUX CITY -- If baseball's independent American Association has announced it already, I missed out on the memo.
SIOUX CITY -- For eight long years, he bounced around the Chicago Cubs' farm system, chasing the dream of playing major league baseball.
SIOUX CITY -- For nearly 40 years, he was the voice of the Drake Relays, "America's Athletic Classic,'' and when Father Time came calling in 1…
SIOUX CITY -- It's time to come clean about the way people in my line of work truly feel.
SIOUX CITY – The record is nothing short of remarkable when you consider all the outstanding offensive lineman the University of Iowa football…
SIOUX CITY -- The job is far from done, of course, as the Morningside College football team starts gearing up for an NAIA championship game De…
SIOUX CITY -- We all know what's dead ahead on Mother Nature's playlist. For most of us, that's something we tend to dread.
SIOUX CITY – The modern mindset quite often leans toward expressions like "no disrespect,'' which is generally followed with a "but" and some …
SIOUX CITY – Truth of the matter is, I've made more than my share of mistakes in this life, both personally and professionally.
SIOUX CITY – Seven weeks and two days after the Kansas City T-Bones spoiled another terrific season for the Sioux City Explorers, Manager Stev…
SIOUX CITY – There was all that murmuring 20 years ago, when the University of Iowa bid adieu to retiring football coach Hayden Fry, a miracle…
SIOUX CITY – Covering the Sioux City Explorers since their inception in 1993 has introduced me to some talented and exceptional people.
SIOUX CITY -- Let's start with the bad news and just get it out of the way first.
SIOUX CITY -- I glanced Monday morning at the leader board for the PGA-Dell Championship, slated for a Labor Day finish, and saw the name "C. …
SIOUX CITY – After listening more than 30 minutes Monday to former Iowa quarterback Chuck Long, I'm ready to buy the book writer Aaron Putze o…
SIOUX CITY -- Twenty-six seasons of covering the Sioux City Explorers baseball team has definitely introduced me to a wide range of interestin…
SIOUX CITY -- Throughout a long career in sports journalism, I've been perpetuating a bit of a myth.
2018 NAIA Football Coaches Preseason Top 25 Poll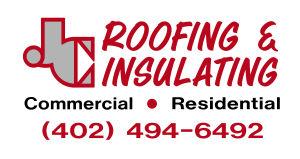 J.C. Roofing & Insulating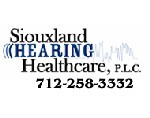 Siouxland Hearing Healthcare P.L.C.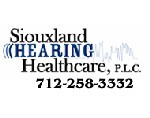 Siouxland Hearing Healthcare P.L.C.
2018 FCS Preseason Top 25
SIOUX CITY -- I've looked back on the minor league baseball careers of some very talented individuals and wondered why the door to the big lea…
SIOUX CITY – It may surprise a couple of you to know that books about sports haven't always been a big favorite of mine.
SIOUX CITY -- It hadn't made much sense, really, the trajectory David Kerian's baseball career had taken over the last three seasons.
SIOUX CITY -- It's midway through July and the Sioux City Explorers are 6.5 games better than anyone else in the 12-team American Association'…
SIOUX CITY -- It was 1960 when sixth-grader Terry Boone from Tabor, Iowa, boarded a train in nearby Hamburg with a friend and his parents.
SIOUX CITY -- Give 'em a winner and Sioux City sports fans will turn out in droves.