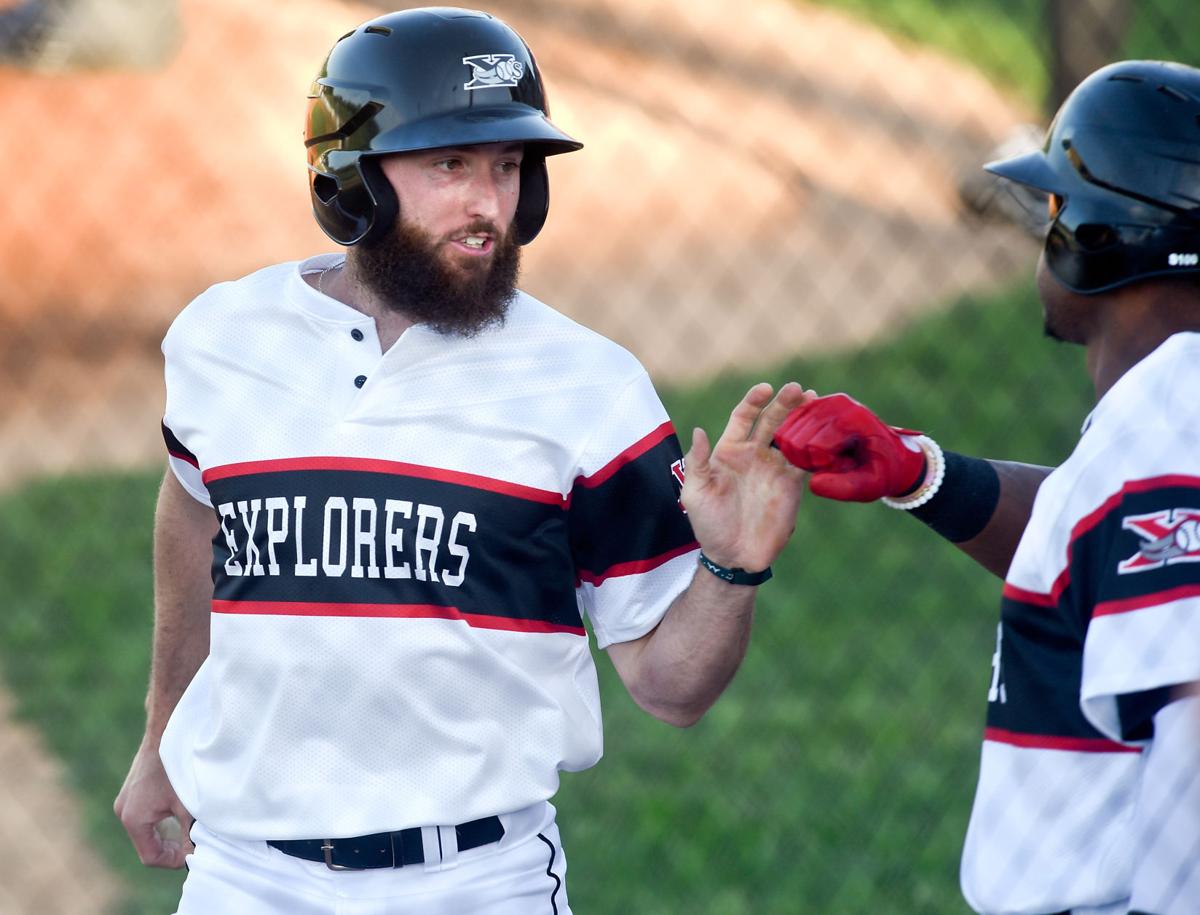 SIOUX CITY – It's been a long wait for so many of you who have been holed up for more than a year by the COVID-19 pandemic.
The good news is that things have started inching back toward normal, thanks to the scientists who concocted vaccines in two different American pharmaceutical laboratories.
Play has resumed in earnest for the NBA and the NHL while Major League Baseball got its 2021 season under way last Thursday.
The first NCAA basketball tournaments in two years finished up Sunday and Monday, crowning the Stanford women and the Baylor men as champions. And down in the state of Georgia, the Masters Golf Tournament moves back to its customary place on the calendar when play begins Thursday.
Less than six weeks away, meanwhile, is the opener to a 28th season of independent professional baseball at Lewis and Clark Park, which has never looked better. After sitting empty all last summer, the home of the Sioux City Explorers is ready for a season-opening nine-game homestand.
The Houston Apollos, a first-year team that will play all 100 of its games on the road, is the initial 2021 guest for a venue that opened up before a sellout crowd in June of 1993. A newly paved parking lot and an expanded new ticket office awaits Siouxland baseball fans who'll be on hand for the season debut Tuesday, May 18.
No one is more excited than Steve Montgomery, who has signed 22 of the 30 players he'll bring to pre-season camp, two more than the old American Association limit. The list includes two of the X's all-time favorites as both Michael Lang and Nate Samson return to the team for which they've played seven and five seasons, respectively.
"These two guys have done a lot for the Sioux City Explorers, they've done a lot for the community and they've done a lot for me personally as far as being a manager is concerned,'' said Montgomery, a 47-year-old Ohio native who makes his off-season home in Tampa, Fla.
Taking over a team that had made just four league playoff appearances in 23 previous seasons, Montgomery doubled that total with four postseason trips in the team's last four campaigns. His six regular seasons at the helm have yielded an impressive 350-250 ledger.
"I probably say the same thing every year, but it's the truth,'' said Lang, a 32-year-old rightfielder who starred at Rutgers University. "Sioux City's never won a championship, so that is the ultimate goal when you go there. I think 'Mongo's' done a good job of putting together teams that have come close but fallen just short a few times.''
It was a stunning move when Montgomery traded Lang to the St. Paul Saints 65 games into the 2019 season. The team's all-time leader in numerous categories, the decision was unpopular for a number of fans and perhaps no one was more disappointed than longtime supporter Herb Foster, who won't be here to welcome Michael back.
Foster, a rural Moville resident died last May at the age of 70 and his untimely demise immediately came to mind when the Lang homecoming was first announced.
The New Jersey native has played in a franchise-record 538 games, which has helped him establish career marks in more departments than space allows me to print. Suffice it to say, a few of these are his 682 hits, 42 runs, 106 doubles, 32 triples, 912 total bases and 2,421 plate appearances.
Samson, a slick-fielding shortstop, isn't far behind on most of these lists. The team's first league MVP winner in 2016, the 33-year-old from Ocala, Fla., has been an American Association all-star four times and led the league in hits three times.
"As far as what these guys have left in the tank, I took into account they don't have body types that you worry about them falling out of shape,'' said Montgomery.
A free agent after the 2019 season – a major consideration that led to the trade with St. Paul – Lang finished that year with the Saints and then signed in the offseason with Fargo, his wife's hometown. He did not play for the RedHawks, however, electing to opt out due to COVID-19 concerns. His return here became possible when the Hawks ran out of room for veterans on their 2021 roster and swapped him for reliever Ryan Flores.
"I took a bunch of time off last year because I wasn't playing,'' Lang said. "It probably was a good thing because it gave my body a little rest. Since I decided we were going to play again this year, I've been working out, throwing, hitting, running – the things we normally do.''
"We'' refers to Lang and his wife, who are parents to two young girls. Baseball is also very much a team game in the Samson household. That's because Lang and Samson were both about to become first-time fathers at the end of their 2018 season here. Both families welcomed baby girls about a month apart that fall.
Now, Lang's wife has delivered a second daughter, born last July, and Samson's wife is expecting again in June.
"She's been extremely supportive, especially since she's seven months along and won't be able to travel,'' said Samson, who used the offseason to acquire his real estate license, beginning preparations for his life after baseball.
A year ago, Samson had moved up to the Mexican League, which is considered on par with affiliated baseball's Triple-A ranks. He's had considerable experience at that level.
"They kept pushing (the season) back and back and back,'' said Samson. "When the minor leagues finally canceled their season, George (Tsamis, the former St. Paul manager) reached out to me. They had already played several (12) games.''
That was 12 games out of a shortened 60-game schedule played by half the Association's 12 clubs. Samson batted an uncustomary .257, but he was essentially hitting the ground running, deprived of any time to get ready to play. By season's end, he batted well over .400 for the Saints final 12 contests.
When the two X's veterans return next month, they'll be pleased, no doubt, with many changes in the ballpark, not the least is the brand new infield whose makeover was overseen by Luke Yoder. The Clemson grad was Sioux City's first groundskeeper and later served as the head groundskeeper in Pittsburgh and San Diego before entering private business.
Sounds like a perfect time to bring home that first championship.