SIOUX CITY — Football season is off and running and by the looks of things it could be a highly successful fall for Northwest Iowa teams.
One squad in particular caught my eye as I had the privilege of covering the season opener between defending Class 1A state champion West Sioux and Boyden-Hull/Rock Valley, last season's state runner-up in 2A.
There was some question entering the campaign whether West Sioux — which won the 1A title last season and Class A in 2017 — would be able to develop a line that could adequately protect Hunter Dekkers, one of the best quarterbacks in the state.
Yes, it's a small sample size and having an athlete of Dekkers' caliber can make any team look good. But judging by the outcome, a 63-35 victory for the high-flying Falcons, there are no kinks in the offensive armor.
How's this for a season debut for Dekkers, who has committed to Iowa State University: 444 passing yards and five touchdowns and 11 rushes for 103 yards and another score. That adds up to 547 total yards and six touchdowns.
The big lefthander had plenty of help, though. Speedy Kade Lynott caught six passes for 169 yards and a touchdown and rushed for 64 yards and two TDS. For good measure, he returned a kickoff 89 yards to paydirt. That to go along with a 91-yard short pass he turned into a touchdown simply with his exceptional speed.
The newest kid on the block, so to speak, sophomore Blake VanBallegooyen, made a smashing debut. He hauled in three scoring passes and finished with 124 yards on six catches.
In a sheer stroke of good fortune, West Sioux gained the services of senior Bryce Coppock, whose mother accepted an administrative job in the school district.
Bryce was an all-stater in both 8-man football and basketball at Newell-Fonda last school year and is definitely another weapon at Dekkers' disposal. In his first game at West Sioux, Coppock had 58 receiving yards, 34 rushing (92 total) and intercepted a pass to set up a touchdown.
West Sioux gave up points and yardage to a Boyden-Hull/Rock Valley team that I believe will make plenty of noise in Class 2A. But in the end, the Falcons simply made a few more big plays.
"The guys put on quite a show but there's no doubt it begins and ends with Hunter," West Sioux Coach Ryan Schwiesow said. "He's not just a quarterback but he's an athlete and he is such a competitor. I'm not sure he plays dominoes but if he did I'm pretty sure he'd be good at that, too.
"He's just going to be really good at what he does and having Kade out there he makes it tough. I thought Blake VanBallegooyen and Levi Koopmans had great games and Austin Wilbert and Coppock, too.
"Our defense was optimistic, we got turnovers when we needed to late in the game and that was the difference."
To nobody's surprise, West Sioux is No. 1 in the first set of Iowa Associated Press Class 1A state rankings. The Falcons had only one loss last season, to Boyden-Hull/Rock Valley in a season opener.
You have free articles remaining.
They've won 13 in a row since and it appears it will take a superb defense to slow Dekkers and Co. the rest of the way. But there's a long season ahead and that, as they say, is why they play the games.
Bring on the NFL season
Sticking with my longstanding tradition, I refused to watch one second of the NFL preseason. Those games mean nothing, except the know-it-alls on talk radio.
Speaking of which, I listen to a certain overnight sports show originating from Chicago each and every night. When there's not much static in the air, it comes in clear as a bell.
According to the "experts" on that station and all of the folks who call in simply to experience their own couple minutes of fame, the Chicago Bears are going to win the Super Bowl.
Sign, sealed and delivered. Without a doubt.
The Bears and Green Bay Packers (my favorite team) kick off the 100th season of the NFL on Thursday night at Soldier Field in Chicago.
If I believed everything I hear, Mitch Trubisky is going to throw several touchdown passes and the mighty Bears defense will shut down the best quarterback in football, Aaron Rodgers of the Green Bay Packers.
Yes, the Bears probably have the best defense in the league and they came out of nowhere last season to win the NFC North.
However, if healthy, Rodgers is one of only a couple of players who can win football games by himself. He wasn't healthy all of last season after injuring his knee in the season opener against the Bears.
To refresh your memory, Rodgers rallied the Packers from a 20-0 halftime deficit to a 24-23 win. The Bears won the rematch 24-17 in Chicago, which officially eliminated the Packers from playoff contention.
I think the Bears will indeed have a good season and will probably win Thursday's opener. The Packers are breaking in a new head coach and offensive system, so it will take some time for No. 12 to acclimate. But if he stays healthy (that's a big if since the offensive line hasn't provided the greatest protection), Green Bay has a great shot to avenge in December at the Frozen Tundra.
This is one of the best, if not the best, rivalries in football. Fan bases don't get along, the players don't like each other and it makes for an interesting scenario each and every time they hook up.
Green Bay leads the all-time series by the slimmest of margins, 97-95 with six ties. The Bears had the upper hand most of the way until the Packers overtook them in the 2017 season. Since 2010 (when Green Bay won the Super Bowl) the Packers have gone 15-4 against the Bears, including a win in the 2010 NFC championship game at Soldier Field.
Remember, this is only one game and by no means will define either of the teams' seasons.
But I know one thing, if the Bears do win I'm not going to bother to turn on my radio late Thursday night.
111618-dike-newhartford-westsioux-championship-02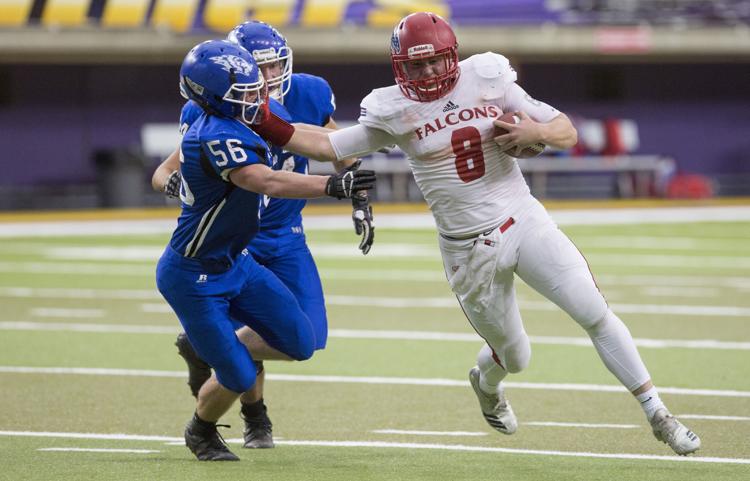 111618-dike-newhartford-westsioux-championship-01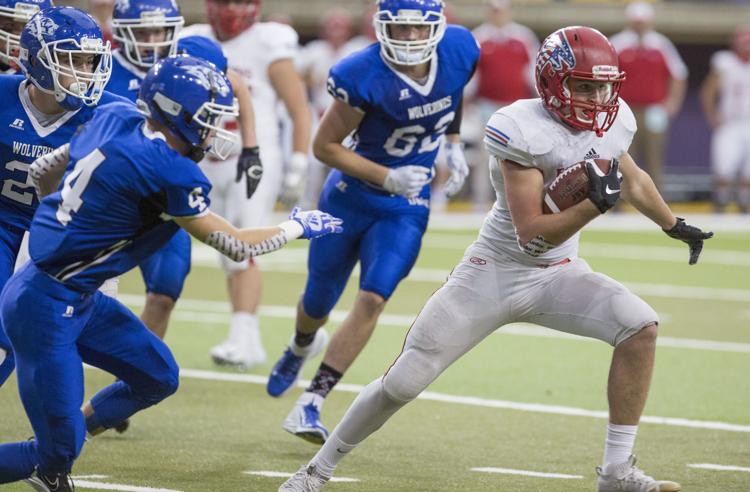 111618bp-dnh-w-sioux-02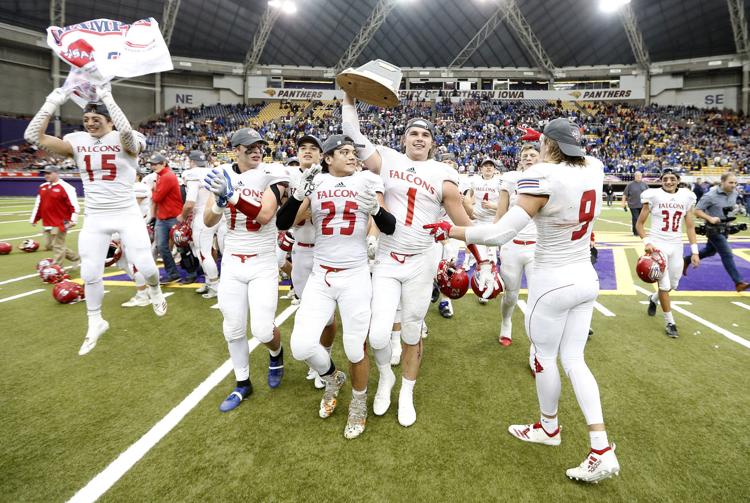 111618-dike-newhartford-westsioux-championship-03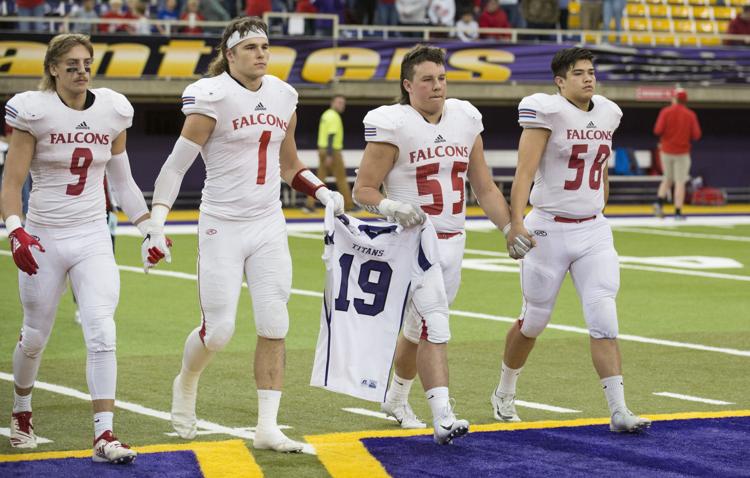 111618-dike-newhartford-westsioux-championship-05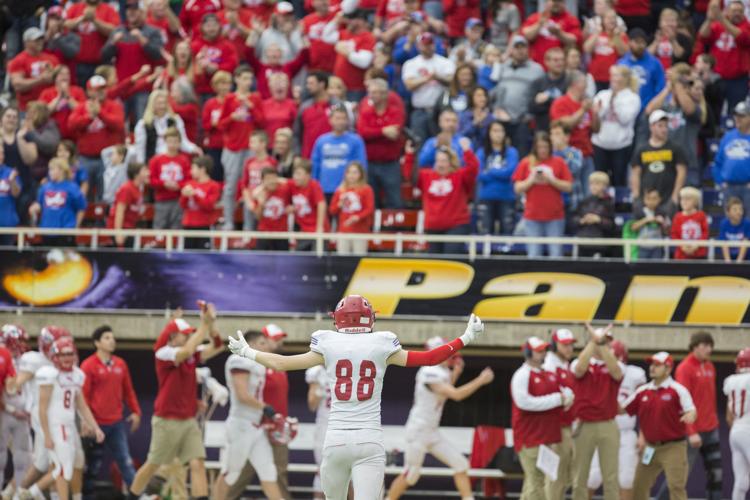 111618-dike-newhartford-westsioux-championship-04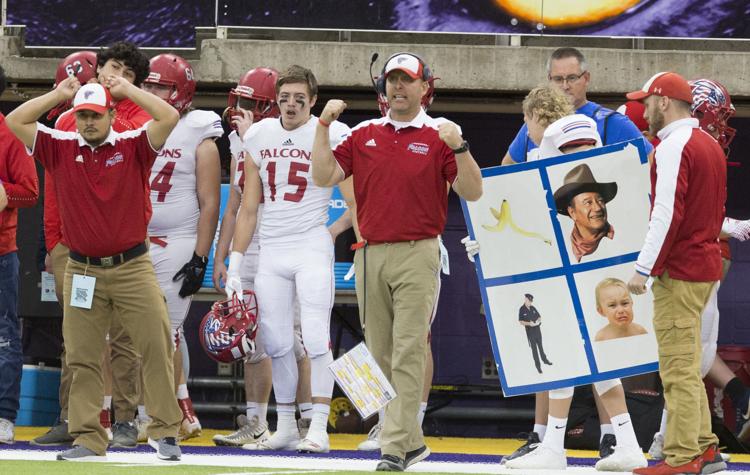 111618-dike-newhartford-westsioux-championship-07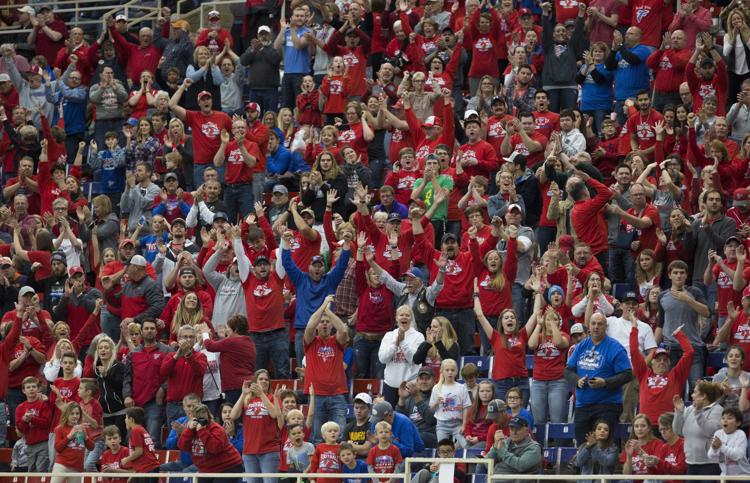 111618bp-dnh-w-sioux-01