SIOUX CITY — He went through a lot of physical challenges in his 74 years of life, but Steve Jansen never quit battling until God intervened on Monday.
Most will call it merciful, but there was still no holding back on tears for family and friends who watched it all happen over the last quarter of a century. No matter the circumstances, the loss of special people always comes too soon.
It may be even more difficult when the victim is someone who invested so much of his life to the thankless tasks of officiating four different sports -- football, basketball, volleyball and track.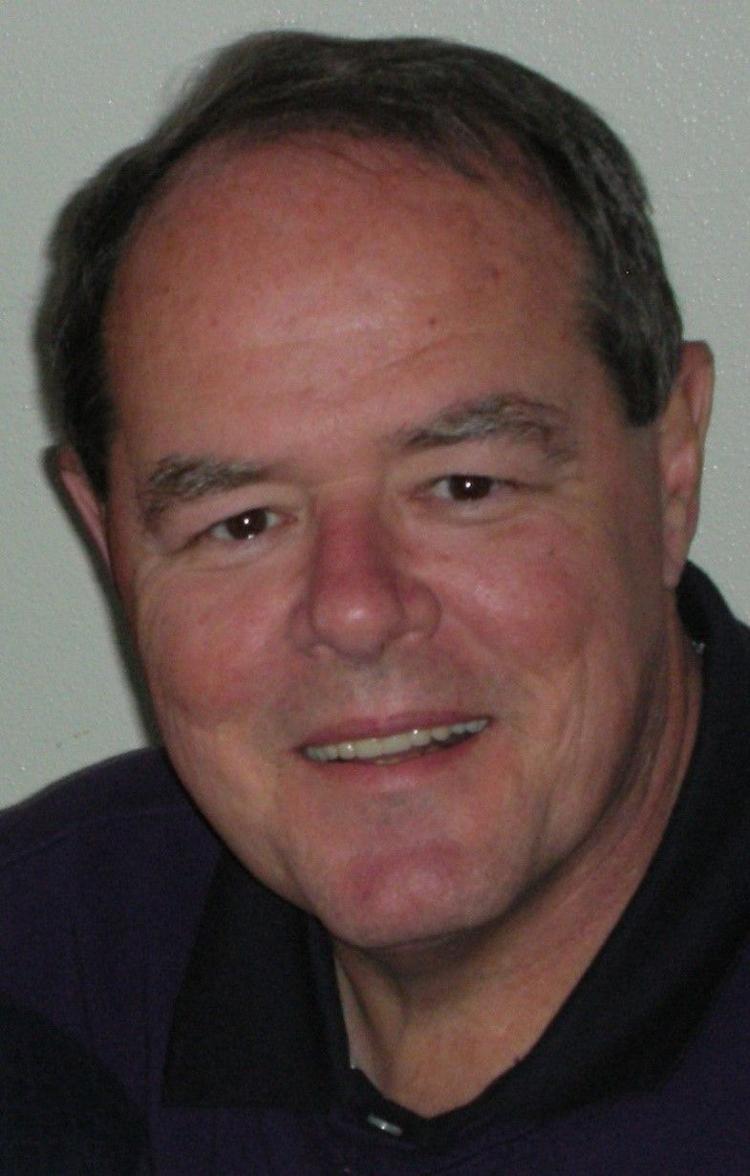 Once again, my thoughts drifted to the words of Grantland Rice, one of sports journalism's all-time greats.
It was Rice, you see, whose eloquent efforts included this poetic gem: "When the One Great Scorer comes to mark against your name,'' he penned, "He writes not that you won or lost but how you played the game.''
Jansen's claim to fame wasn't about playing the games. Rather, his mission was all about enforcing the rules, keeping the competition as fair as possible. One of Siouxland's all-time finest sports arbiters was in fact never seeking attention. And that's how it's supposed to be.
"People don't talk too much about outstanding referees,'' said Jenni Malsam, a past president of the Siouxland Officials Association. "That's a compliment because it means you've done a good job of not bringing notice to yourself.''
Malsam, a regular among the officials at our state's outstanding girls volleyball tournament, was also one of the first women in Iowa to referee boys high school basketball.
"Had it not been for Steve, I do not think I would have been successful,'' she said. "Steve was the assigner (of referees) in the area. He allowed me to become an official by making sure I had good partners that would accept me and give me tips and the training that I needed. He sent me to schools that were accepting (of a female ref). He allowed me to kind of make my own way.''
Malsam couldn't suppress her emotions as she added, "Had he not been there to do that for me, I really think it wouldn't have happened. It's 40 years I've been doing this and I still am.''
As a recruiter of officials, Jansen even enlisted his own wife, the former SuzAnn Frank, who has become one of the region's premier college volleyball refs, working numerous Division I matches.
"One night, Steve tossed her a black and white shirt,'' said Malsam. "That's what we wore for volleyball before we switched to all-white shirts. He said to her, 'C'mon, you're going to ref with me tonight. And she wasn't really someone who was real interested in sports. She was on the dance squad in high school.''
Jansen worked Iowa's state football playoffs for 21 years and teamed up with Rich Larson for most of his 17 state basketball tournaments. These assignments are reserved for individuals who earn the highest ratings from coaches as well as their colleagues.
"I thought he was very good, obviously,'' Larson said. "He could be headstrong. Even when he was wrong, he was right. But he wasn't wrong too often.''
Jansen's officiating days came to an end after serious knee troubles forced him to undergo a rare surgical procedure in which his legs were both nearly amputated. The adjustments this gruesome operation permitted were what enabled him to continue walking. However, the running required in basketball and football was no longer possible.
As if that weren't a devastating enough blow, his general health began to deteriorate in 1999, three years before he was finally diagnosed with Parkinson's Disease.
"People who get this don't often live this long,'' acknowledged SuzAnn Jansen, who anguished in watching her husband face down a cruel enemy.
It was two years ago that doctors at the Mayo Clinic restored some of Steve's quality of life with a procedure that hooked up a pump to infuse medicine into his small intestine 24 hours a day.
"We were able to travel again and he was finally able to sit at our Thanksgiving dinner table again,'' she reflected.
"He loved the people he met and the fans and the friendships he made (as a referee),'' said SuzAnn.
Steve's legacy includes two exceptional daughters that will mourn his loss with their mother and many, many others.
Jenna Jansen, a 2007 Heelan graduate, was a prep all-state setter on powerhouse teams that maintained what turned into 15 state tournaments in a row, the second longest in history when it ended in 2013.
As a senior, Jenna quarterbacked the Crusaders' 2006 state title squad, the first of back-to-back crowns for the school.
Jenna, who was also a volleyball star for Wayne State, will give birth to the Jansens' first grandchild in the next few weeks. She lives in the southeast Iowa community of Keosauqua with her partner, Jeremy Muntz.
Steve is also survived by his younger daughter, Josee, a 2011 North graduate who starred in basketball before focusing on track at the University of South Dakota. She is now a dentist in Dallas.
The record will reportedly list Jansen as another victim of COVID-19, which has ultimately claimed the lives of many whose declining health prevented them from surviving.
Since his officiating days came to an end, he and SuzAnn embraced the sport of horse racing, which was somewhat of a segue for Steve, a 1964 Central High product who grew up on a mink ranch on the western outskirts of the city.
"We owned quite a few horses at one time and we still have two,'' she said.
Be the first to know
Get local news delivered to your inbox!