NEW YORK (AP) — Nine athletes from eight countries will compete for a spot in the NFL's International Player Pathway Program for 2020.
Roquan Smith's second season is over after he tore a pectoral muscle Thursday night in the victory over the Dallas Cowboys, Matt Nagy confirme…
If readers are still holding out postseason hope for the 7-6 Bears, they'll be disappointed to learn that Thursday night's outstanding win ove…
FRISCO, Texas - The Cowboys will workout kickers Kai Forbath and Tristan Vizcaino this upcoming week, according to multiple sources. Vizcaino …
ORCHARD PARK, N.Y. - Ravens quarterback Lamar Jackson joined his favorite player in NFL history in the record books in the first quarter of Su…
The NFC playoff picture is beginning to take shape after the 49ers defeated the Saints 48-46 on Sunday afternoon at the Superdome, a game that…
Jimmy G. seems to be heating up just as Tom Terrific appears to be slowing down
It might be freezing in New England. That won't stop the sharks from circling around Foxborough.
LOS ANGELES (AP) — Rashaad Penny badly sprained a ligament in his left knee on the Seahawks' opening drive, and a miserable night at the Colis…
LOS ANGELES (AP) — When Todd Gurley flattened Tre Flowers with a brutal stiff arm on his path to Los Angeles' final touchdown, the Rams delive…
NEW ORLEANS (AP) — Jimmy Garoppolo decisively delivered a fourth-down pass to George Kittle with time running out, and the veteran tight end v…
BUFFALO, N.Y. (AP) — Lamar Jackson threw three touchdown passes and the Baltimore Ravens became the AFC's first team to clinch a playoff berth…
GLENDALE, Ariz. (AP) — Kyler Murray was quick to shoulder the responsibility for Arizona's 23-17 loss to the Pittsburgh Steelers on Sunday aft…
TAMPA, Fla. (AP) — Tampa Bay isn't giving up on Jameis Winston or its season.
OAKLAND, Calif. (AP) — Derek Carr rolled to his right and waited several seconds for a receiver to break open in the end zone. When nobody did…
FOXBOROUGH, Mass. (AP) — The defending Super Bowl champions were booed off the field at halftime after yet another lackluster offensive perfor…
FOXBOROUGH, Mass. (AP) — Patrick Mahomes got some help from the Chiefs defense to hold off the New England Patriots and wrap up the division title.
JACKSONVILLE, Fla. (AP) — Los Angeles Chargers receiver Mike Williams celebrated his first touchdown of the season by trying to slam the ball …
GLENDALE, Ariz. (AP) — Pittsburgh's defense was great and the Duck was just fine. After weeks of wondering how this bunch keeps piecing togeth…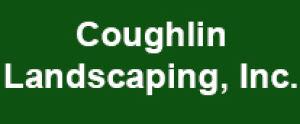 Coughlin Landscaping, Inc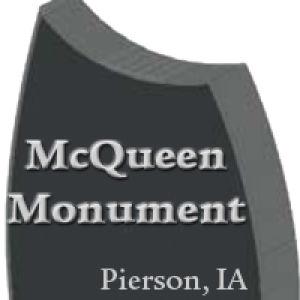 OAKLAND, Calif. (AP) — The way the Tennessee Titans offense is rolling under Ryan Tannehill, an early interception proved to be an easy obstac…
NEW ORLEANS (AP) — The New Orleans Saints sought to gain an edge on the San Francisco 49ers by making aggressive decisions and digging deep in…
GREEN BAY, Wis. (AP) — Adrian Peterson added another career milestone on Sunday.
Tampa Bay wide receiver Mike Evans caught a 61-yard touchdown pass in the first quarter and injured his hamstring on the play.
JACKSONVILLE, Fla. (AP) — Jacksonville Jaguars coach Doug Marrone sat slumped in a chair in his office, his head down and his face planted in …
HOUSTON (AP) — After a big win over New England last week, the Houston Texans had a chance to pad their lead in the AFC South with a win over …
ORCHARD PARK, N.Y. (AP) — The Buffalo Bills' defense showed it's ready to make a playoff push.