This week, the No. 2 ranked South Dakota State football team is going to keep its foot firmly planted on the gas pedal. 
ORANGE CITY, Iowa — Look at the roster of the Northwestern football team, and you might notice something peculiar.
ORANGE CITY, Iowa — At Northwestern, playing in a national championship game isn't just a team activity. It's a family affair. 
SIOUX CITY — With 16 seconds left Saturday in the NAIA semifinal game between Northwestern and Morningside, Red Raiders' quarterback Tyson Koo…
It has been a spring unlike any other for the Northwestern football team. 
SIOUX CITY — The Morningside football team has won 39 consecutive games going into this weekend's NAIA championship semifinal against Northwes…
SIOUX CITY — Another game, another dominant win. 
For the Northwestern College football team, it's time to take the show on the road. 
SIOUX CITY — Niklas Gustav has gotten the chance to play football all over the world in the past 24 years.
After a dominant first weekend of NAIA playoff football from a pair of local colleges, matchups for this weekend's national quarterfinal round…
In front of the home fans on a cloudy spring day, the Northwestern football team beat the Blue Hawks, 31-7, in the first round of the NAIA foo…
Spring football isn't a new concept, but things are different in 2021. 
VERMILLION, S.D. —  For the third consecutive week, the University of South Dakota football team received bad news. The Coyotes won't be playi…
AMES — Developing depth has been the name of the game for Iowa State football since Matt Campbell took over in 2015.
As of Monday afternoon, Carson King's campaign had raised nearly $1.1 million.  He has reached out to tax lawyers to iron out any logistics in…
IOWA CITY, Iowa — Nate Stanley will take a break from working with his Iowa teammates this weekend, but the Hawkeyes senior will still have a …
IOWA CITY, Iowa | For six players in Iowa's 2019 football recruiting class, the future begins now.
IOWA CITY, Iowa -- The University of Iowa Athletics Department announced Friday that a football season ticket campaign will begin Monday, Jan.…
IOWA CITY, Iowa - - The University of Iowa has added home dates with Western Michigan and Utah State to complete its 2023 football schedule.
AMES – Iowa State receiver Hakeem Butler joins teammate David Montgomery in declaring for the 2019 NFL Draft on Monday.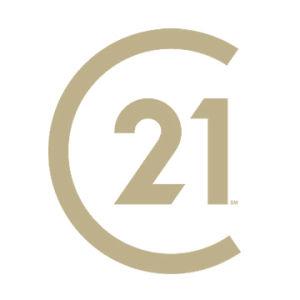 Eric Banks, Century 21 Prolink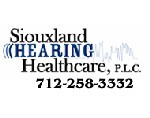 Siouxland Hearing Healthcare P.L.C.
Anthony Nelson believes is he is ready to take his quarterback-sacking game to the NFL.
AMES – Running back David Montgomery will not return to Iowa State for his senior season.
TAMPA, Fla. – As Iowa makes room in its trophy case for the 60-pound crystal football it earned by winning Tuesday's Outback Bowl, one chapter…
TAMPA, Fla. – On a day when Mississippi State's talent-rich defense wasn't giving an inch, Iowa got of mile of good out of a heaping helping of grit.
TAMPA, Fla. – They've dealt with Nebraska's Adrian Martinez and toiled with Penn State's Trace McSorley, but in Mississippi State quarterback …
SAN ANTONIO, Texas – No. 24 Iowa State (8-5, 6-3 Big 12) was done in by its own mistakes on Friday in the Alamo Bowl against No. 13 (Washingto…
TAMPA, Fla. – Mississippi State's talent-rich defense has earned its accolades.