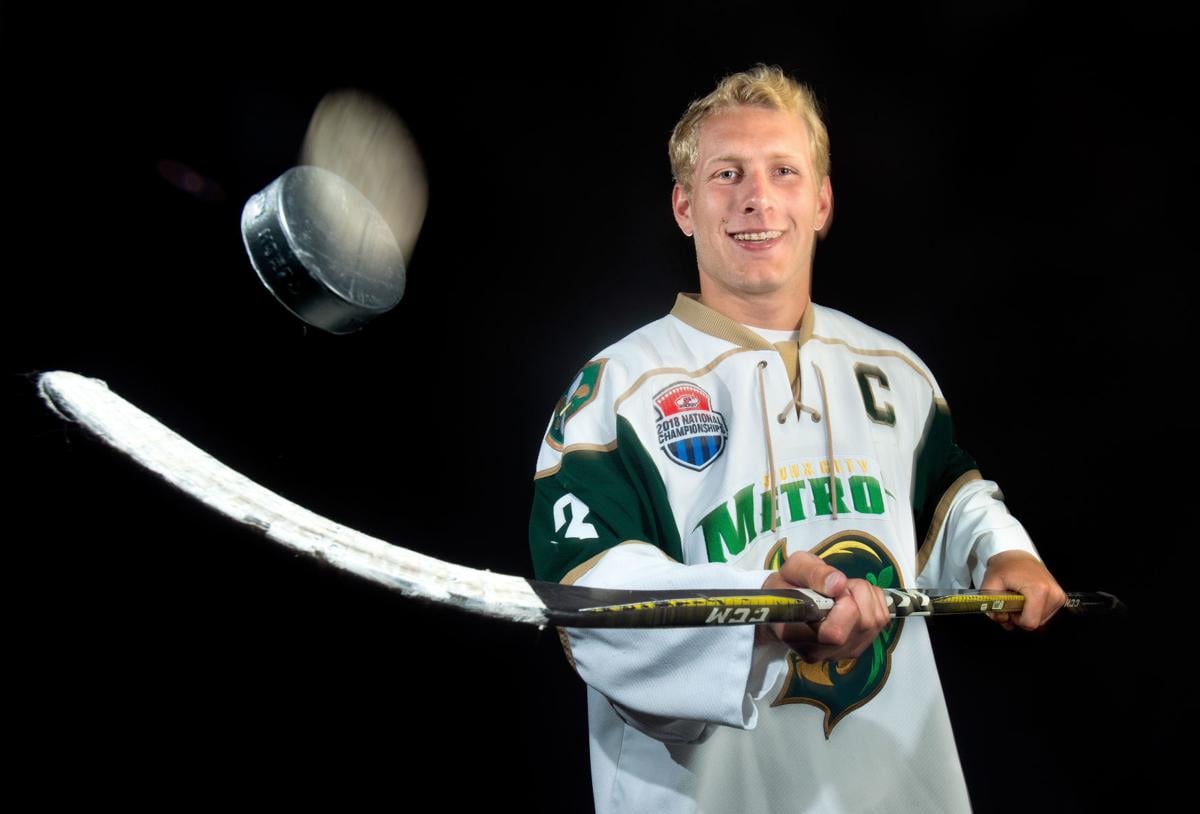 SIOUX CENTRAL, Iowa -- The Dordt College football program has announced its first commitments for the recruiting season. The initial list includes 31 individuals who have announced their intention to attend Dordt College and join the Defender football program.
Among the signees is James Page, a former running back for Sioux City East. He graduated in 2018 and was a student at South Dakota State. Page was the 2018 Sioux City Journal Metro Male Athlete of the Year. Page was a first-team all-district selection and fist-team academic all-state pick. Page will study Biology.
Carter Kooi is a senior at Western Christian High School and had 1,000 receiving yards with 77 receptions and 14 touchdown catches. He claimed all-district honors twice and was on a 2016 state champion team and a 2017 state playoff qualifying squad. He was his team's offensive most valuable player in 2018. He's listed 6-4, 210 pounds and plans to study Business.
You have free articles remaining.
Drew Mathison is a senior at Sergeant Bluff Luton High School. He was an honorable mention all-district pick in 2018 and is a three-time letter winner in football, track and wrestling. He claimed academic all-state honors in football, wrestling and track and is a 5-10, 165 pound safety. Mathison was a part of three district champion teams, four state playoff qualifiers and two state semifinal teams in football. He's made two appearances at the state meet in wrestling.
Carter Schiebout is a senior at Unity Christian High School and played running back and linebacker during his career. He had 1,130 yards rushing in 2018 and was named first-team all-district for the second straight year. Schiebout ran for a school record 2,448 yards with 19 rushing touchdowns during his career. Schiebout plans to enter the Pre-Veterinary program.
Cale Schweitzberger is a senior at Kingsley-Pierson High School and was in on 41 tackles and earned first-team all-district honors. He is listed 6-2 and 225 pounds and played offensive and defensive line. He plans to study Engineering.
Chase Stowe played at Akron-Westfield High School and caught 58 passes for 678 yards and nine touchdowns. He was used as a tight end and defensive end for the Westerners and claimed first-team all-district and all-state honors and was selected to the district all-academic team and was picked as the district lineman of the year. He plans to enter the Pre-Med program and study Chemistry and Biology.
Sean Westergaard is a senior at Westwood High School. He was a two-time all-district first-team honoree and earned first-team all-state honors at defensive back. Westergaard is a four-time academic all-state selection and was the district's most valuable player in 2018. He guided the Rebels to the first district title and playoff appearance in school history. He ran for 2,080 yards during his career with 22 touchdowns. He's listed 6-0, 155 pounds and played quarterback and defensive back.