ORANGE CITY, Iowa | Sub-par seasons are certainly not commonplace at Northwestern College, so the casual fan is probably a little concerned after a 5-5 mark in 2016.
Not so for second-year Red Raider Coach Matt McCarty.
"From the outside looking in it was not a great season in terms of record, but from the inside looking out it was a big season for building a foundation," McCarty said. "We challenged our guys to buy into the process and vision we had and the results didn't always show that, but six of our losses (Midland ended up forfeiting a win over Northwestern) were to teams that ended up ranked in the top 18 and five of those we were right there with an opportunity to win.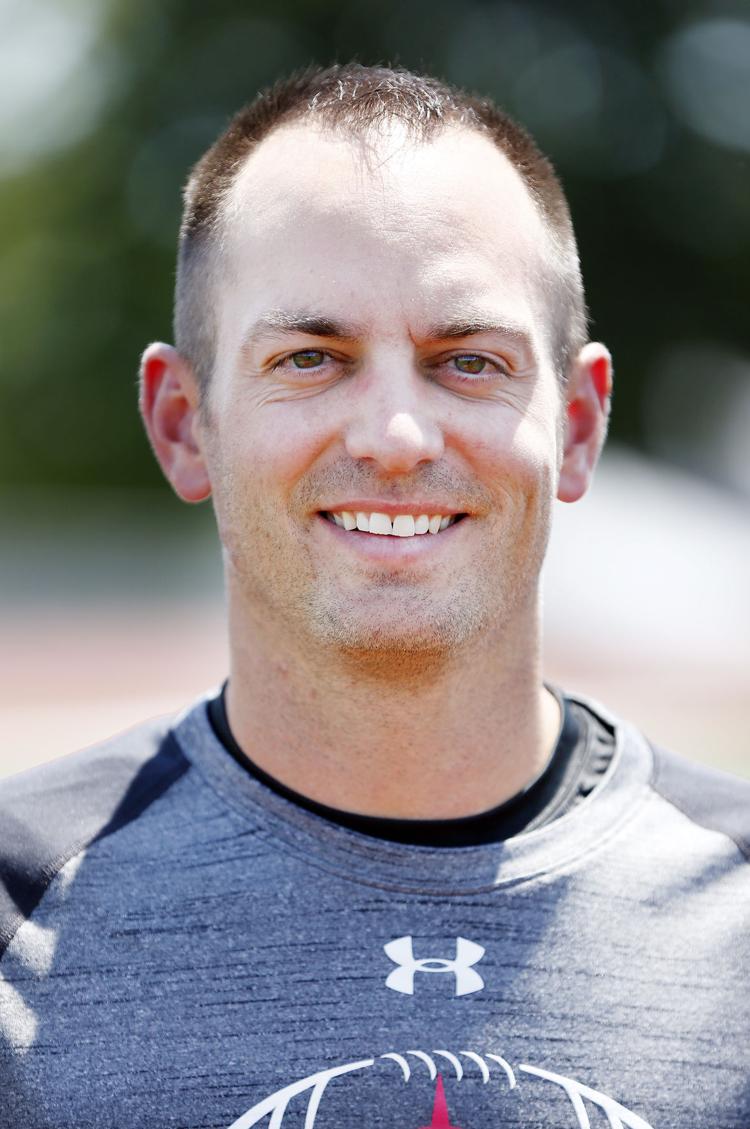 "Those losses were great learning experiences. We felt we were playing our best football at the end of the year. It's fun to see the guys have bought in and were willing to continue to work hard even though the record wasn't what we expected it to be."
The Red Raiders got off to a 4-2 start in their first season under McCarty, a former standout NW defensive back. Their lone victory in their last four games was by forfeit, but they came within a missed two-point conversion of possibly knocking off perennial Great Plains Athletic Conference champion Morningside, 14-13, in their season finale.
The main topic of conversation this fall is the quarterback situation. Tyler Wilkerson, expected to challenge for the starting spot this fall, suffered what turned into a season-ending injury during the spring game.
That opens the door for McCarty to hand over the controls to one of three true freshmen, either Tyson Kooima from Hull Western Christian, Bret Moser from Boyden-Hull/Rock Valley or Isaac Loe from Cottonwood, Minnesota.
"That's really not a concern to me," McCarty said. "I'm really excited to see the competitiveness that those three will bring to our offense."
Both Kooima (1A) and Moser (2A) led their teams to Iowa prep championships last season.
There are plenty of other talented skill players on the roster, including sophomore running back Jacob Kalagonis, who burst onto the scene at the start of the GPAC schedule last fall. A converted defensive back, Kalagonis wound up rushing for 831 yards and six touchdowns and led all GPAC running backs with 30 receptions.
McCarty calls senior tight end J.C. Koerselman a "jack of all trades" who will line up in different spots. The 6-foot-2, 220-pound former Boyden-Hull/Rock Valley prep had 17 receptions and also carried 18 times and scored five touchdowns.
Levi TeBrink, a 188-pound speedster from Le Mars, Iowa, became the team's deep threat, finishing with 36 receptions for 567 yards and five touchdowns.
Tyler Alger and Taylor Kooi are three-year starters at offensive tackle.
McCarty, of course, specializes in defense and said at the end of last season he felt the secondary was playing very well. Former Boyden-Hull/Rock Valley High School teammates Jerod Hansen and Blake Eichmann combined for four interceptions at safety, while Logan Richard returns at one cornerback spot.
Linebacker Tanner Machacek earned second-team All-GPAC honors as a true freshman after recording 38 tackles and seven tackles for loss. Joey Novotny, Sean Crowell, Jacob Jenness and Justin Faber provide depth at linebacker.
Northwestern lost all three interior defensive linemen to graduation.
"Overall this season we're really excited to continue to build on the foundation we had in place from last season," McCarty said. "These guys are a blue collar group of guys who really want to get the program back to a high level of play.
Prior to last season, Northwestern finished 6-4 in 2015 to snap a run of three straight playoff-qualifying teams.
The Red Raiders open the season on Sept. 2 at Ottawa (Kan.) as part of the KCAC-GPAC Challenge.