VERMILLION, S.D. – They played the first night game at the DakotaDome in nine years Saturday and it turned into fright night for the South Dakota Coyotes.
Football Northern Iowa at South Dakota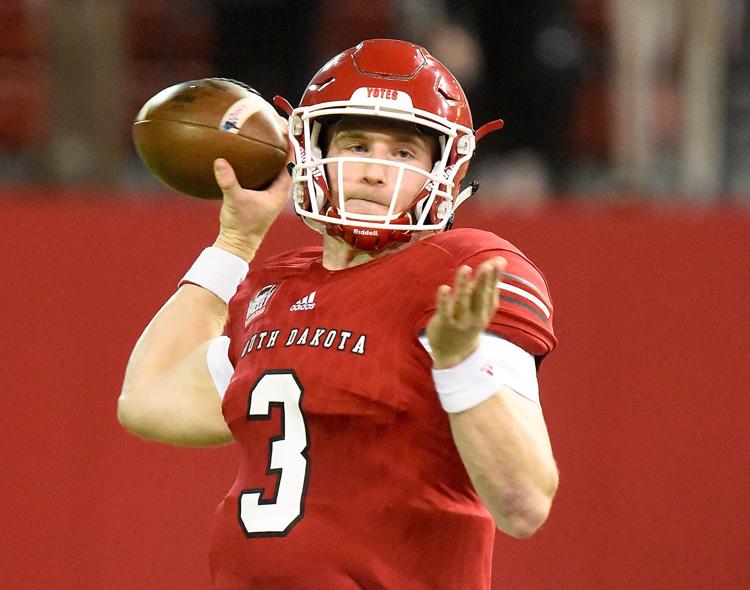 Football Northern Iowa at South Dakota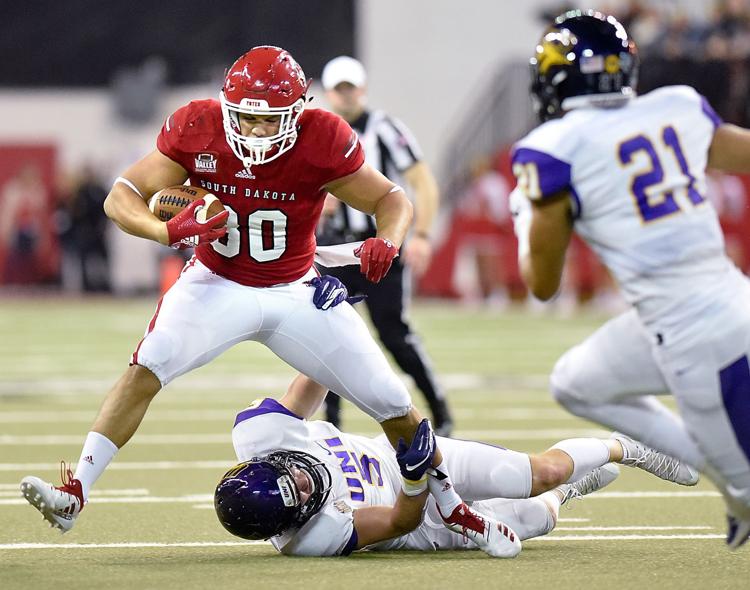 Football Northern Iowa at South Dakota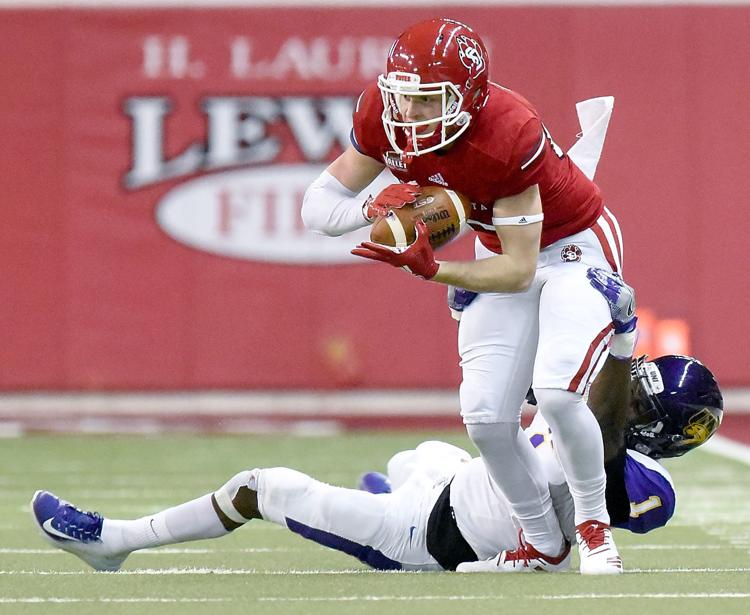 Football Northern Iowa at South Dakota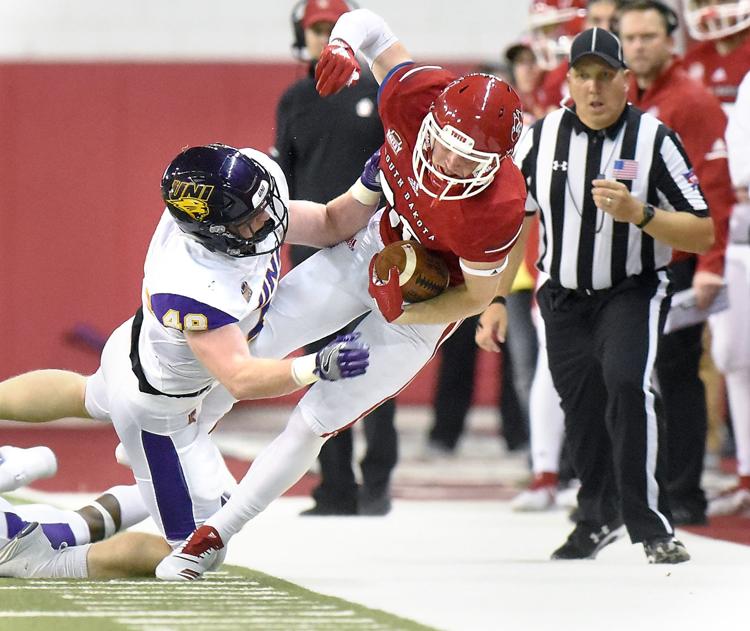 Football Northern Iowa at South Dakota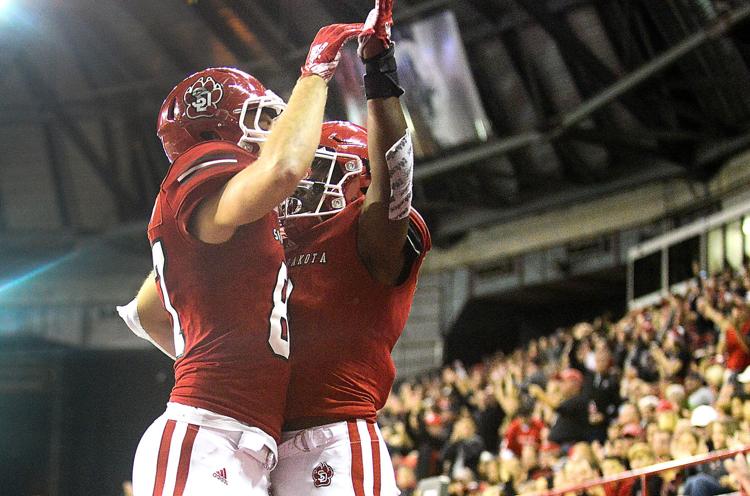 Football Northern Iowa at South Dakota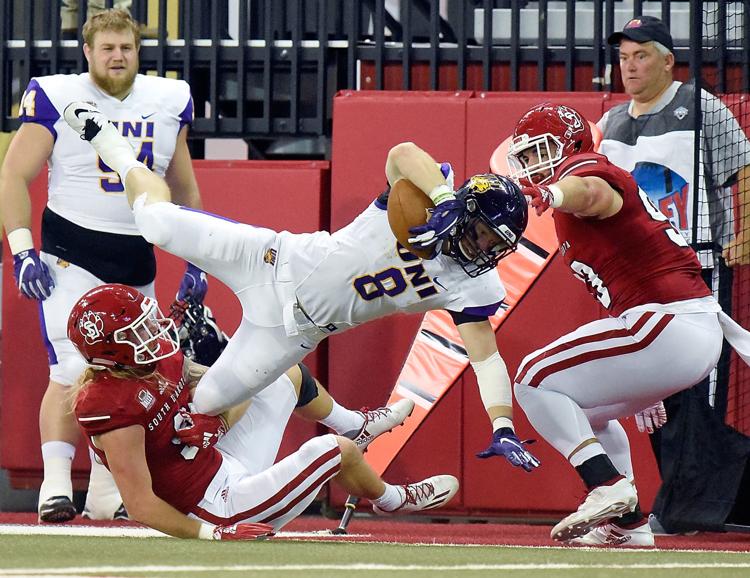 Football Northern Iowa at South Dakota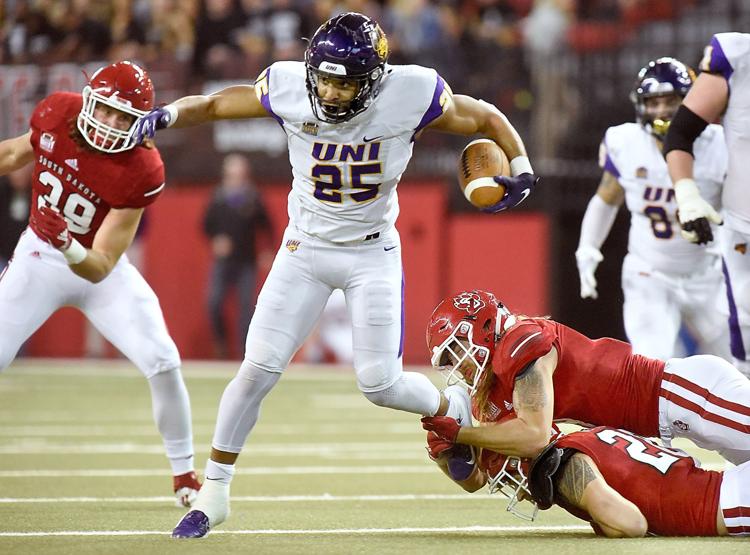 Football Northern Iowa at South Dakota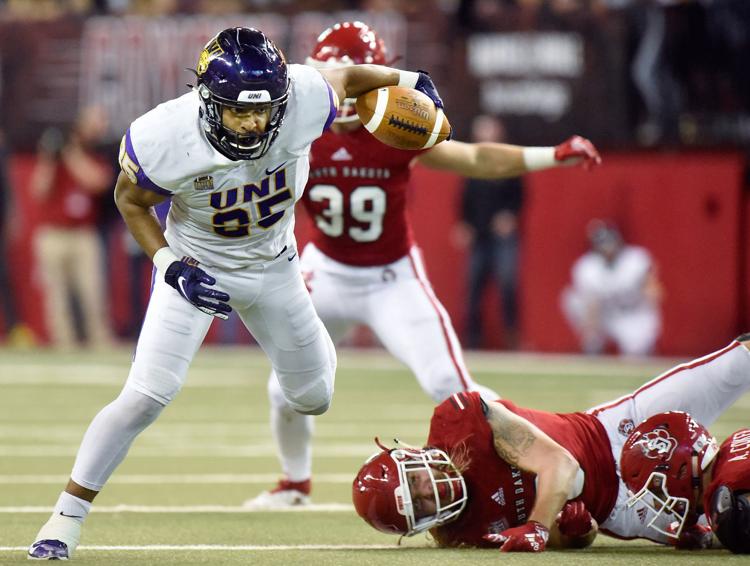 Football Northern Iowa at South Dakota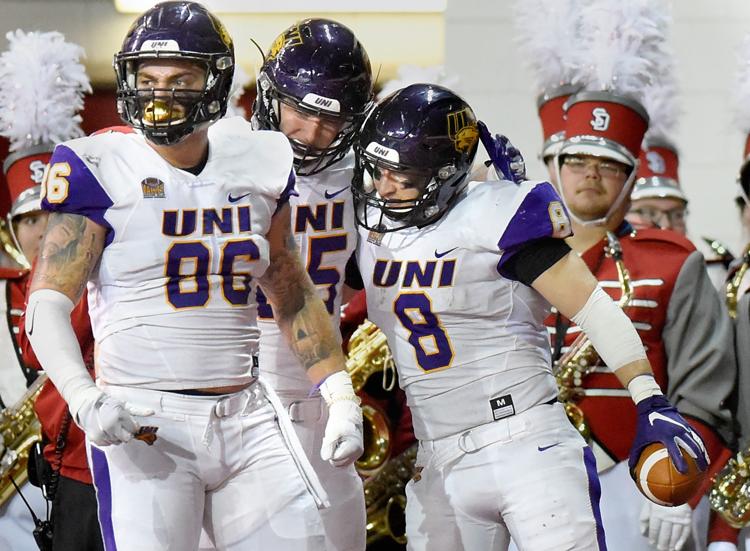 Football Northern Iowa at South Dakota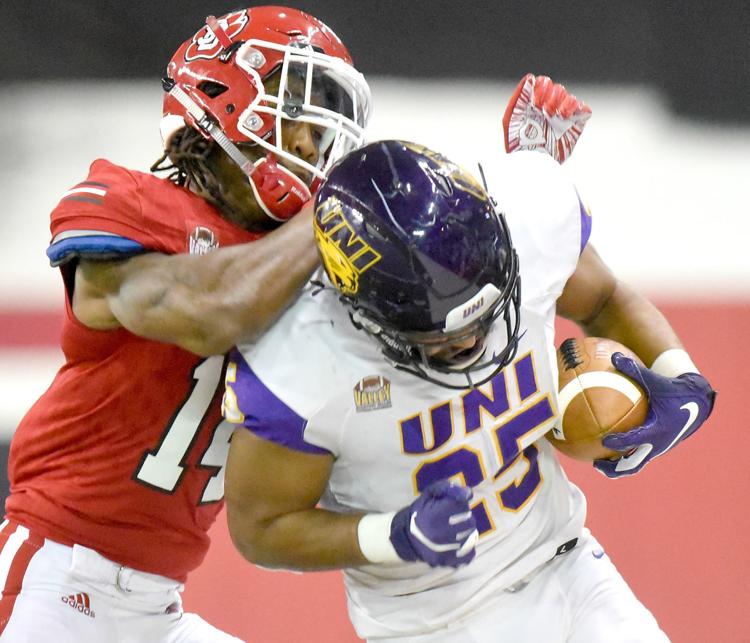 Mistakes plagued the No. 24 Coyotes in a 42-28 loss to Northern Iowa that prevented South Dakota from winning its first three Missouri Valley Football Conference games for the second consecutive season.
Eli Dunne passed for 257 yards and four touchdosns for UNI, which took advantage of three costly turnovers to even its overall record at 3-3.
USD turned the ball over three times deep in its own territory, twice on fumbles and another on an interception. The Coyotes, who moved back into the national rankings this week, are also 3-3 on the season.
"Disappointing game, disappointing outcome," USD Coach Bob Nielson said. "Give Northern Iowa credit, they had a really good defensive game plan. They were a real good defensive front and we didn't match that very well with our offensive front today.
"We're probably fortunate to be as close as we were when you give a team 21 points, which is basically what we did. When you turn the ball over deep in your own territory three times like we did and at critical times, that's not winning football. We certainly didn't win today and that was due to the fact we played a good team and didn't play our best."
After South Dakota tied the game at 21-21 late in the third quarter with a touchdown and two-point conversion, the Panthers flexed their muscles, scoring three unanswered touchdowns, two as a result of turnovers.
UNI took the lead for good courtesy of USD deciding to kick short following the game-tying touchdown. The Panthers called a fair catch on the short pop-up kick and five plays later scored on a 21-yard pass from Dunne to Briley Moore with 42 seconds left in the third quarter.
"It was supposed to be an opposite kick where we kicked it to the opposite field and he just mis-hit it," Nielson said. "Looking back on it you say we'd given up a couple returns and we thought based on their formation we could maybe even get it on the ground and he didn't execute it.
"That's going to be the story of the game, we had opportunities to execute better and we didn't do it today. In the end we have to coach them better. We said going into the game that one of the things we had to do was be a really good red zone team."
In two first-half trips to the red zone, the Coyotes had to settle for field goals while, conversely, UNI found the end zone every time it was inside the red zone.
The third quarter ended with Simmons being sacked and the Coyotes forced to punt, but USD held the Panthers and forced a punt at midfield. That, however, turned into a disaster for the Coyotes.
Xavior Williams intercepted an Austin Simmons pass and one play later UNI went ahead 35-21 on Dunne's fourth touchdown pass of the game, a 25-yarder to Nick Fossey.
In what turned out to be the decisive blow, Simmons was hit from behind and fumbled on the next USD series. The loose ball was eventually scooped up in the end zone by defensive lineman Brawntae Wells.
To the Coyotes' credit, they continued to battle, narrowing the gap to 42-28 on a 5-yard pass from Simmons to Allen with 7:46 remaining. But they turned it over on downs in the red zone late in the game and UNI put the finishing touches on an important conference road win.
"Every game we play in the Missouri Valley is physical and tough and you have to play all four quarters," USD defensive end Darin Greenfield said. "We're going to have to have a great mentality coming into this week of practice because we have a lot to fix. I think our guys understand that and we'll go out there and give it our best shot. I honestly think we can beat anybody in the Missouri Valley but we have to have a great week of preparation and everybody believe next Saturday."
It's far too early to discuss playoffs, but losing at home is a tough blow for the Coyotes, who play two of their next three games on the road. In between trips to Youngstown State and Indiana State, top-ranked and defending national champion North Dakota State comes to town.
Simmons finished 34 of 47 for 328 yards passing, just over his season average of 319 per game that ranks fourth nationally. Allen had six catches for 98 yards and Kai Henry six grabs, each scoring a touchdown.
Dunne, a senior from Grinnell, Iowa, was 24 of 33 for 257 yards. The Panthers limited USD to 38 rushing yards on 40 carries, one week after the Coyotes had their best rushing performance of the season.
Mason Lorber had field goals of 39 yards in the first quarter and 22 in the second. UNI took a 7-6 lead on Dunne's first touchdown pass and after the Coyotes scored their first touchdown on a 3-yard pass from Simmons to Kai Henry, Wesley Eliodor fumbled the ensuing kickoff, leading to a quarterback sneak by Dunne that gave the Panthers a 21-13 halftime lead.