SIOUX CITY | It says something about a football program when a trip to the quarterfinals is just an average result.
Such are the expectations for the fourth-ranked Morningside College football team which comes off a 10-2 season that ended at the hands of eventual NAIA champion St. Francis (Ind.) 42-35 in the quarterfinals.
It comes as no surprise that Morningside is reloaded for another postseason run.
"The No. 1 thing is we just have outstanding players," said Morningside Coach Steve Ryan, who guided the program to four consecutive seasons from 2012 to 2015. "Our players do a great job of going through the program, working with younger guys and building team. When they move on they make sure there is a guy behind them that is ready to go."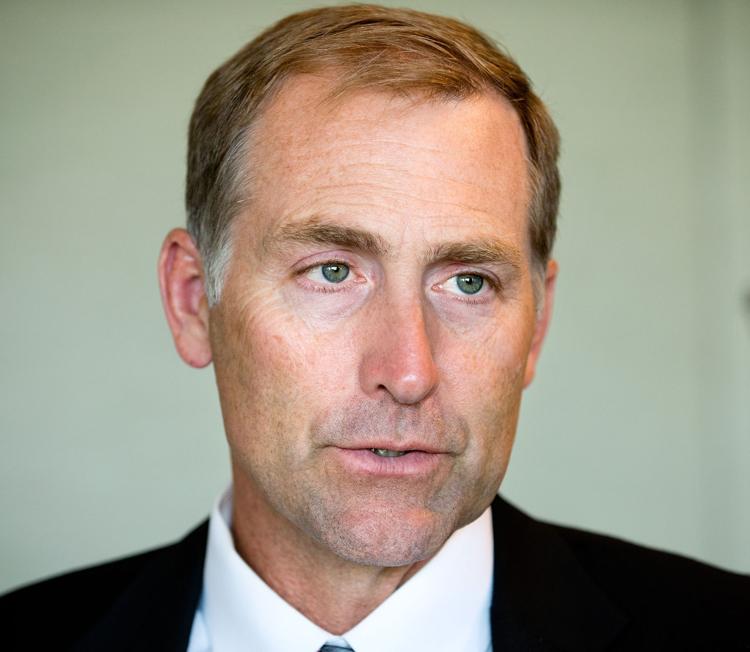 Before a postseason berth can be clinched, Morningside is out to capture its seventh straight Great Plains Athletic Conference crown coming off an 8-0 romp in 2016.
"The old saying it is harder to stay on top than get on top is really true," said Ryan, the program's win leader. "You are always guarding against complacency. It is a natural quality in men and women and people to just get by and be average. It really takes a lot to get up every morning and work out and continue to want to get on top, continue to stay on top."
The offense will be led by junior quarterback Trent Solsma, who threw for 3,298 yards, 32 touchdowns and three interceptions in his first season as a starter. He will again be throwing to a deep and talented wide receiver corps led by Connor Niles, who returns after playing just one quarter of football last year before an injury ended his season.
Tanner Ver Steeg had 46 catches for 955 yards and six scores as he prepares for his senior season. Chad Berg also made a nice transition to the offensive side of the ball, recording 15 receptions.
"Trent throws a very good football and is a great leader," Ryan said. "He is a fierce competitor, he is a tough guy. He has the ability to sit in the pocket when all around him gets chaotic and to make a play. That is as good a quality as I have seen in a quarterback at Morningside College.
"Connor is an outstanding leader, great leader, amazing teammate and he has had a good spring ball and a great summer. We are excited to have him back at wide receiver with a wide receiver corps that has a lot of depth and talent."
Morningside will be even more dangerous through the air with the addition of Addison Ross, as last season's backup quarterback is taking over the J-back duties. Ross enjoyed a strong spring as he learned the position and figures to play a big role this fall.
The Mustangs lost a trio of starting offensive linemen off of last year's team with All-American left tackle Blake Frank as well as Chad Bertagni and Austin Anfinson. However, Ryan said having to replace key pieces on the line is something of a yearly tradition for the Mustangs.
"We have a few guys like Trae Bradburn who played a lot for us last year, we have Alex Harrison and we moved Garrit Shanle over from the defensive side of the ball," Ryan said. "We feel real good about those guys, they just need to come together."
The biggest question for the Mustangs on offense is at running back where graduation and injury have left the door open for someone to seize the opportunity. Gone is the school's rushing touchdown leader in Tyler Kavan while his backup Dylan Loberg tore the ACL in his knee in the spring.
The Mustangs did pick up a significant transfer in Bubba Jenkins from NCAA Division II Southwest Baptist in Missouri. Jenkins rushed for 1,739 yards and 20 touchdowns last season while averaging 5.6 yards per carry.
Defensively, the Mustangs lose the leader in the middle of their defense in Luke Grooters but do return both outside linebackers in Logan Rozeboom and Caden McDonald.
"They are tough as nails and great football players as well," Ryan said. "We are going to count on them heavy.
"We have a number of guys that have played for us before on the defensive line in Chase Reis and Jason Lupkes that have played in a lot of big games. We think they will do a great job up front."
The defensive secondary is led by junior Xavier Spann, who had three interceptions and nine pass breakups a year ago and Chase Nelson.
The Mustangs do return punter Spencer Wyant and place kicker Jared Amundson on the special teams. The juniors are two-year starters.
"I think Jared missed three field goals the first three games of the year and the remainder of the year he made every field goal from there on out," Ryan said. "We hope to keep that going for awhile."