ORANGE CITY, Iowa — At Northwestern, playing in a national championship game isn't just a team activity. It's a family affair. 
This Monday, the Red Raiders will play against No. 3 ranked Lindsey Wilson in Grambling, La., as the program attempts to win its first national title since 1983. One of the leaders of the Northwestern defense is senior captain Trevor Rozeboom, who ranks third on the team with 83 tackles on the season as a linebacker.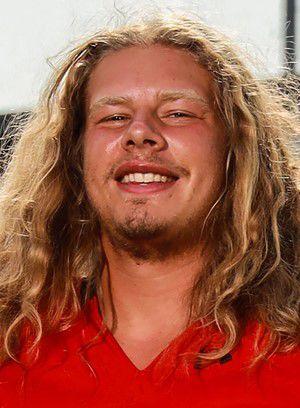 The captain of the 1983 Northwestern defense, which brought home a championship with a 25-21 victory in the national title game over Pacific Lutheran? Jay Rozeboom, Trevor's father. 
"It's pretty cool if you really think about it," Jay Rozeboom said. "I was really fortunate to play on a very good football team and a national championship football team that won it. I have some really special memories with that group of guys, and to see our youngest child have the same opportunity is pretty cool."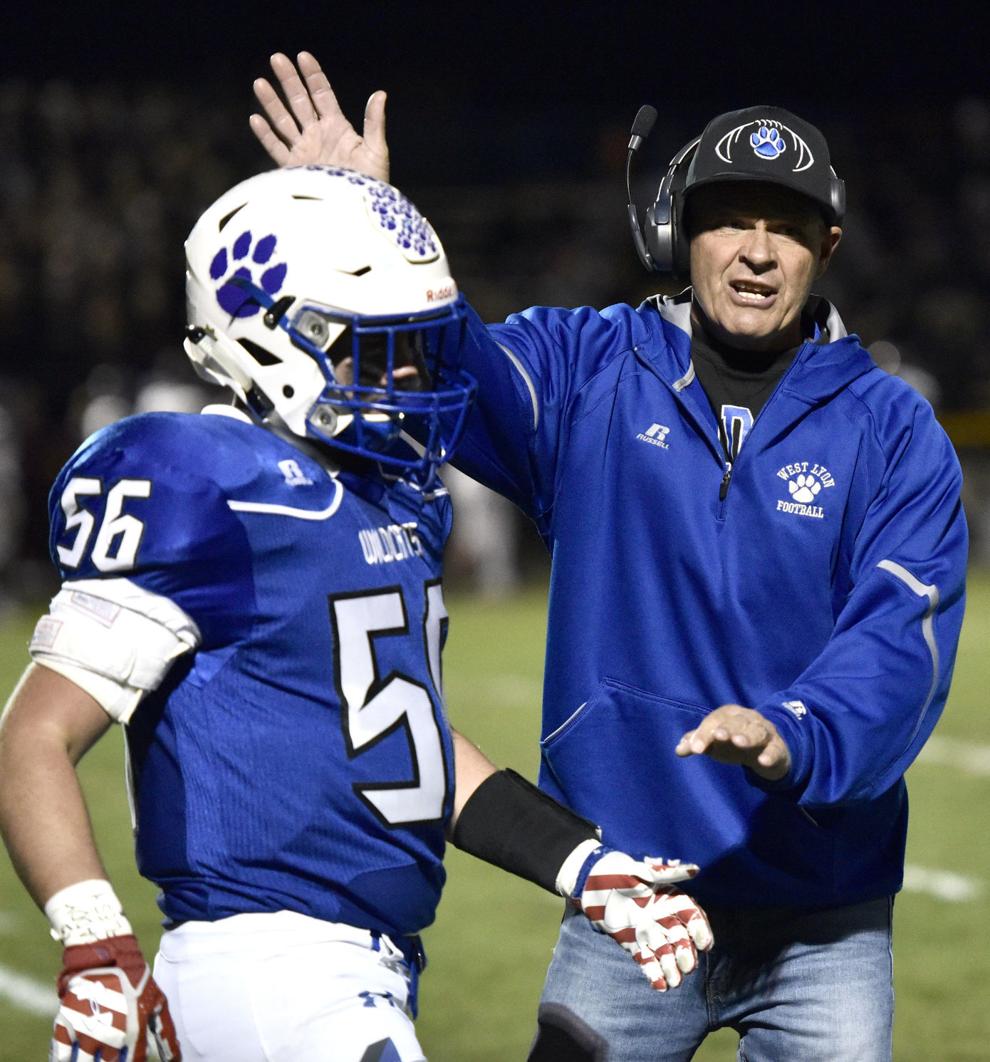 Growing up, Trevor got to hear stories about his father's national championship experience, and knew that he wanted to do it for himself. He saw the images, first on a clunky old VHS tape, and later on DVD once the Northwestern coaches managed to convert the film. What he saw made an impact on him. 
"I always loved to watch that, and he is always talking about his experience playing, getting to travel, all the experiences that he had," Trevor said. "Now I get to experience them as well. It's just going to be fun things that we can talk about, and our family is super excited."
As a captain on the defensive line, Jay Rozeboom has plenty of special memories of that 1983 squad. His team traveled to Tacoma, Wash., and beat PLU on its home turf, for the second and most recent title in Northwestern history.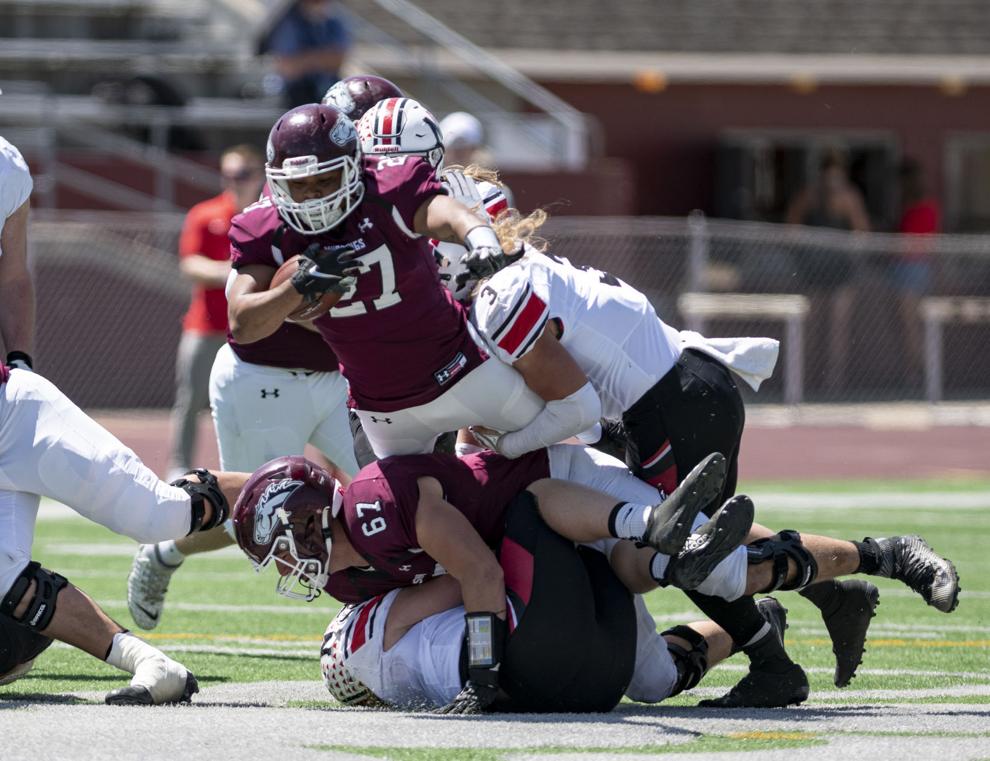 "It was really cool to see," Jay said. "(Trevor) looked it over and he liked what he saw. He came back for a fifth year so he could have an opportunity to do that."
The youngest Rozeboom is a beloved figure on the 2021 Red Raiders' squad, and is admired for his toughness. He came back after suffering an ACL injury earlier in his college career and was named a captain this year in his first season as a starter.
He was named the team's player of the game two weeks ago after putting up 11 tackles, one sack, and one interception in the team's upset win over Grand View. 
Rozeboom will play Monday, despite currently suffering from a Lisfranc fracture in his foot.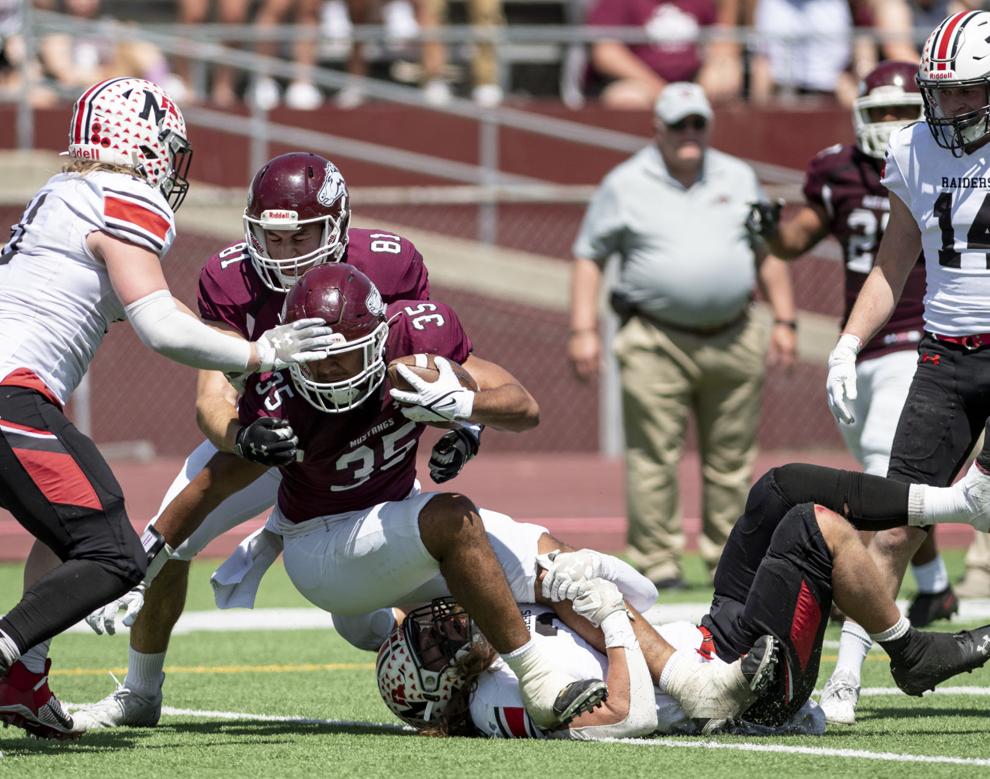 "I can't say enough about the guy, and his character and work ethic," Northwestern defensive coordinator Billy Kirch said. "He is like having another coach on the football field. He does all the little things right, and guys love being around him. He's going to go this weekend. He's a tough kid, and he is going to be ready to go."
Jay Rozeboom, who has been the head football coach at West Lyon High School since 1992, got the opportunity to coach both of his sons before they went on to play college ball. 
Trevor's older brother, Jayme, also played Northwestern football, and graduated in 2011 after throwing for 1,222 yards and eight career touchdowns over three seasons. Come Tuesday, he might be the only one of the three without a national title, which might make things a bit awkward at the Thanksgiving table. 
"(Jayme) never had a chance to get there, so it's kind of fun to give him a little grief for that as well," Trevor said. 
In his coaching career at West Lyon, Jay says that he has tried to teach his players the importance of putting the team ahead of yourself. He has preached that lesson to generations of players, and Trevor seems to have taken it to heart.
He also sees a lot of similarities between Trevor and himself.  
"I think both of us had to really be hard workers," Jay said. "To get the opportunity to play, to know that being part of a team is very important to put the team first. Team before self, and I see a lot of that in him."
The Rozebooms are far from the only family that has shared the Northwestern football heritage. The Raiders currently have three sets of brothers on the roster in the Mosers, the Gramstads, and the Fryars. 
Head coach Matt McCarty is a Northwestern alum who played for the team from 2000-2003, and also played under Rozeboom at West Lyon. Throughout his years as the Red Raiders' coach, he has taught plenty of players whose fathers were either high school or college teammates. 
For him, the school's family atmosphere is something to admire. 
"I think it says that Northwestern is a special place," McCarty said. "I think there is a lot of tradition, and a lot of history within our football program. There is a lot of passion that runs pretty deep throughout our football program as well. People have a lot of pride in their time at Northwestern, and their time playing Red Raider football."
"You see generations come through, and that is pretty special, and pretty awesome that you see that."
Early next week, Trevor Rozeboom will take the field with his teammates as they fight for the title against Lindsey Wilson.
His family has been there before, and they will be watching, ready for Northwestern's senior captain to bring home another trophy for the school and family trophy case. 
Before that though, coach Rozeboom gave his son some simple advice. Just enjoy it. 
"He said to just take it all in," Trevor said. "He said it is going to be a great experience, you're going to have a great time with your teammates, with your coaches, and he said to just take every moment in and don't forget any of it."