VERMILLION, S.D. – Coming off a season in which it surprised nearly everyone by finishing 8-5 and reaching the second round of the Football Championship Subdivision playoffs, South Dakota had two priorities entering fall practice last week.
"We have to maintain the kind of consistency offensively that we had a year ago when we were one of the top offenses in the country and with that improve defensively," USD Coach Bob Nielson said during media day here Thursday. "We've got to be a team that does a better job overall defensively because in this league you're going to face some outstanding football teams and you've got to be able to stop teams at critical times and we struggled doing that last year, particularly in some of the games down the stretch."
One thing to remember is, despite the fact that they return an ample number of players on each side of the football, the Coyotes are still a young team.
"Of our 107 that we have practicing, we have 25 juniors and seniors, which means everybody else is a freshman, redshirt freshman or sophomore," Nielson said. "That's about as young a team as I've ever worked with but at the same time a lot of those younger players have played so we have some experience in that group."
The defense is anchored by co-captain Darin Greenfield, a 6-foot-3, 225-pound end from Sheldon, Iowa. Greenfield, a preseason All-American, was named to the Buck Buchanan Award watch list for the top defensive player in the FCS.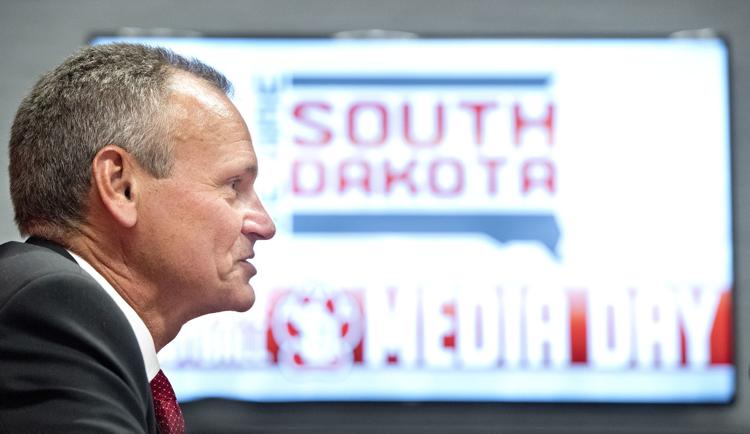 "Darin is a guy who leads by example with the way he plays," Nielson said. "He's going to give you everything he's got on every play. He's maybe a little bit undersized as a defensive end but he makes up for it with some really good technique and the way that he plays."
The Coyotes have a new defensive coordinator in Brian "Moose" Mohnsen, a former University of Nebraska linebacker who has been on Nielson's staff since 2014 and moved with Nielson from Western Illinois to South Dakota in 2015.
That means new schemes with multiple looks up front.
"It'll still look like a four-man front, but you'll also see some three-man front looks," Nielson added. "We're trying to do some things from a coverage standpoint that will allow our guys to do things faster."
Safety Andrew Gray is another preseason all-conference pick on the defensive side and Nielson thinks lineman Kameron Cline could develop into that kind of a performer.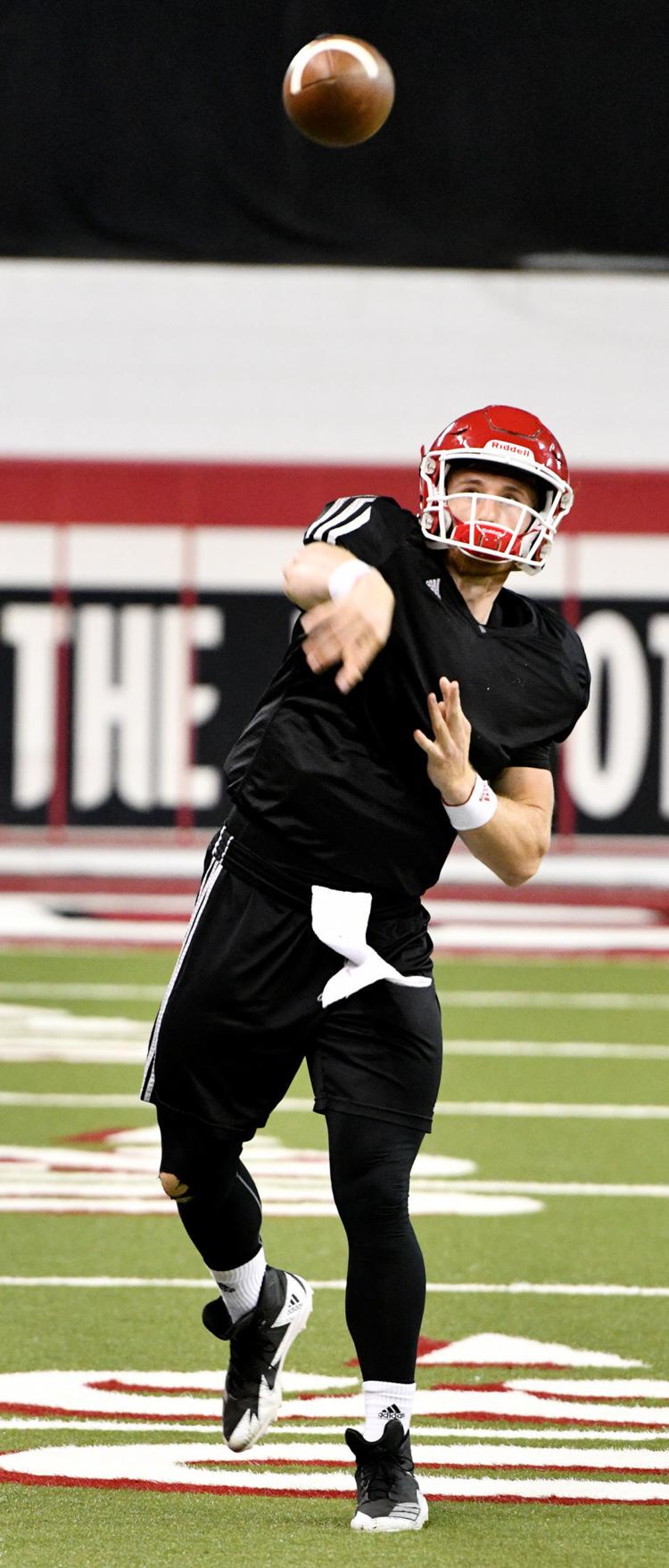 Much of the talk on offense centers around quarterback Austin Simmons, a junior from Council Bluffs, Iowa, who has the unenviable task of replacing All-American Chris Streveler. Simmons started three games last season and the Coyotes won all three.
"The hardest thing about him is that he is going to get compared to Chris Streveler all the time," Nielson said. "Chris is a very unique football player and Austin is highly skilled. It's just a matter of him gaining in his game experience."
Simmons, who prepped at Lewis Central, said he soaked up some valuable lessons from Streveler, now playing in the Canadian Football League.
"The things I learned from him are the way he competes and the way he goes about his business on game day, his will to win is just phenomenal," Simmons said. "He's not going to let anyone beat him, he's going to have a say about it. That's the kind of player I want to be this year.
"I think we're improving rapidly, which you're looking for in fall camp. Obviously it's not going to be perfect from Day 1, you have to iron out some of those wrinkles from the start. But I like where we're at right now and we'll just keep moving forward."
Simmons will have a talented staple of receivers to help showcase his powerful throwing arm, including senior Shamar Jackson, another preseason All-MVFC pick. Veterans Trystn Ducker, Dakarai Allen, Randy Baker and Levi Falck will no doubt get their share of catches while redshirt freshman Reggie Crawford is a valuable addition.
Senior Michael Fredrick is the top returning rusher with 705 yards and seven touchdowns, while Kai Henry and Ben Klett were also heavy contributors a year ago.
There are five starters back in the offensive line, including 6-5, 310-pound sophomore Mason Scheidegger, a former eight-player standout at Newell-Fonda High School. Scheidegger played multiple positions as a true freshman last season.
"It was tough getting thrown in there with no experience whatsoever but it was a great experience," Scheidegger said. "Last year I made strides that are way bigger than I ever have. I'm just hoping that this year I can build on that. I definitely have more confidence going into this year that I can hopefully build on and get better in every game and practice."
Brady Schutt, a sophomore punter from MOC-Floyd Valley High School, returns after averaging 39.6 yards per punt. Schutt is a second-team preseason all-league pick.
South Dakota opens the season Sept. 2 at Kansas State.