VERMILLION, S.D. | If there were skeptics who weren't sure if two wins on the road were enough to deem the South Dakota Coyotes an improved football team, they should have been swayed by Saturday's performance in the DakotaDome.
The Coyotes dominated 10th-ranked (FCS) North Dakota in every phase of the game, winning their home opener 45-7. The offense continued to hum behind the remarkable play of quarterback Chris Streveler and even more encouraging – at least from the fans and coaches standpoint – is the vast improvement of the defense.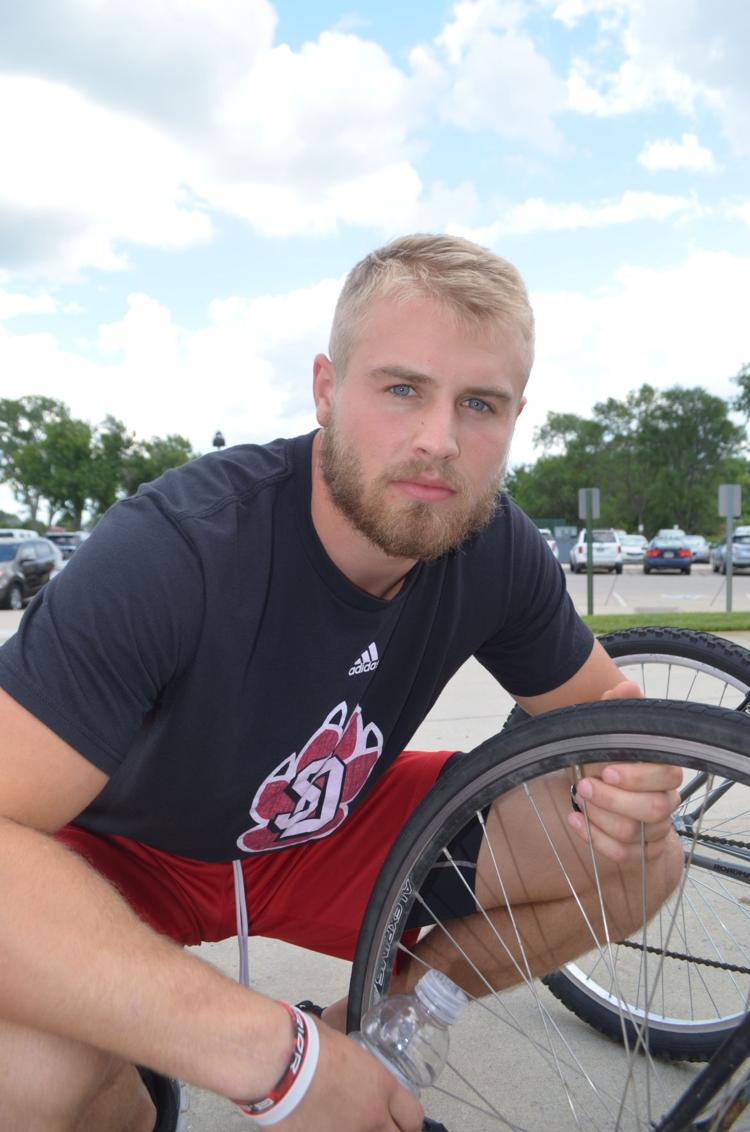 "We've been playing well the last three weeks but we really don't think about that, though," said Streveler, who has played as well as any quarterback in the country thus far. "We've said it in a ton of interviews and we say it as a team, we have to focus on ourselves every single day and continue to get better.
"Every other team is going to continue to get better this season. We're starting the Valley schedule now and it's going to be ranked team after ranked team and we're going to have to bring our 'A' game very single game and every single day in practice if we want to have a chance to continue to win games."
The Coyotes are one of seven teams from the Missouri Valley Football Conference ranked on the top 25. Five of those are ranked in the top 15. USD has this week off before opening MVFC play Sept. 30 at No. 21 Western Illinois (2-0).
Streveler accounted for 352 yards and three touchdowns against North Dakota, a year after the bitter disappointment of having two interceptions returned for touchdowns in a 47-44 double overtime loss in Grand Forks.
"He stood in the pocket under duress and made some throws that a year ago he probably would have pulled the ball down," USD Coach Bob Nielson said. "Chris has become a more complete quarterback and I think he showed that."
The Coyotes had five players combine for 285 rushing yards and four carry the football at least 12 times, led by true freshman Kai Henry with 80 yards (12 carries) and two touchdowns.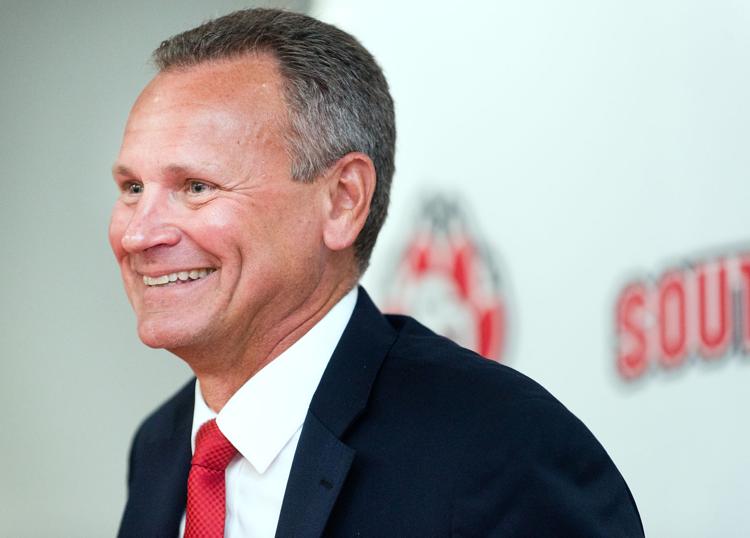 "Our offensive line played well, you lose arguably your best offensive lineman on the second and third play and we played the whole game with a true freshman at center and a redshirt freshman who started the game at center at left tackle," Nielson said. "They had a dominant performance. When you rush the ball against one of the best rushing defenses in the country for almost 300 yards that starts up front.
"The stable of backs we used ran really hard. That showed up in the fourth quarter when they were running through tackles as we got North Dakota's defense a little fatigued. And, we have a playmaker at quarterback that in critical situations is finding ways to keep drives alive for us."
One of Henry's touchdowns was a 34-yard dash up the middle, while Streveler ran for a pair of scores and Ben Klett another.
Junior left tackle Nick Jensen went down with an apparent leg injury on the second play of the game and didn't return. That forced a switch of redshirt freshman Mason Scheidigger (Newell-Fonda High School) from center to left tackle and the insertion of true freshman Tyler Ciurej at center.
Then there was the defense. A huge focus in the offseason was on stopping the run and after allowing an average of 250 yards per game last season, that totaled has been reduced to 85 yards through three games.
That may be a surprise to most, but junior safety Andrew Gray – who's been an integral part of the defensive renaissance – said he knew well before Saturday's game that that unit is much improved.
"I was watching the film from when we played them last year and it was, like, 'wow, we're so much better. Everyone's so much better, people keeping contain on the ball, doing their job and putting the time in."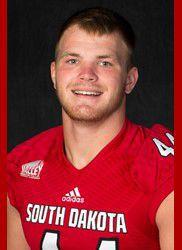 Darin Greenfield, a sophomore defensive end from Sheldon, Iowa, who is quickly developing into an all-conference caliber player, had his own explanation for the defensive uptick.
"It's our trust and chemistry with each other," said Greenfield, who had three tackles for loss and has spent a lot of time in enemy backfields thus far. "We have a big saying, everybody do their 1/11 (meaning the 11 positions on the field). Every time we're going that it's coming together so nicely. When the offense holds the ball 37 to 22 that's huge, we get rest on defense and come in fresh and they were only 1 of 12 in third-down conversions, we get off the field in three plays. That's huge in what we're doing."
The meat of the schedule lies ahead, but a win over a top 10 team and the 14th straight in a home opener has South Dakota feeling like it's ready to tackle the rigors of the MVFC.
"We're going to look at the film and see some things we could have done better for sure but our guys are playing really hard right now and when you play really hard on defense and do the little things well that's how you win," Nielson said. "Credit to our guys. They're responding and now we have two weeks to be better when we go down to Western Illinois,"
Which just happens to be where Nielson coached for three seasons before coming to USD.