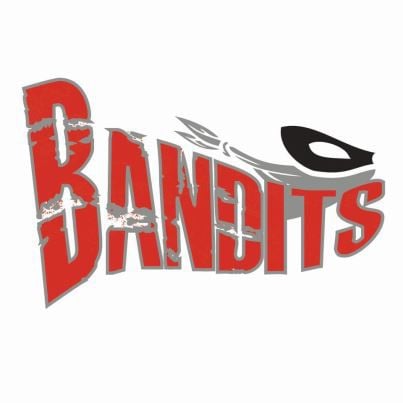 SIOUX CITY | Liam Nadler threw four touchdown passes with no interceptions. Not bad for his first start with the Sioux City Bandits.
"Not bad at all man," said Bandits coach Erv Strohbeen.
Then, turning to his quarterback, he said, "Hell of a job."
Nadler completed 15 of 18 passes for 155 yards the Bandits defeated the Quad Cities SteamWheelers 45-35 to open the 2018 season at the Tyson Events Center Sunday.
"He was 10 of 11 in the first half and a dropped pass was the incomplete one," said Strohbeen. "He could have had a perfect first half. Credit to him and the offensive line. Everybody played well for the most part. We've got a lot of things to clean up, but overall, it was a great job."
Nadler threw for 1,114 yards last year with the Colorado Crush in the Indoor Football League.
Tyler Williams scored on a 3-yard run for Quad Cities to trim the Bandits' lead to 38-35 with 14:15 left in the game.
Sioux City's Frederick Bruno then returned the ensuing kickoff to the Quad Cities 4-yard line, but the Bandits couldn't punch it in when Nadler was stopped for no gain on fourth down on a quarterback sneak from the 1-yard line.
The Steamwheelers (0-1) quickly drove into Sioux City territory. Quad Cities seemed to take the lead on a 1-yard touchdown run from quarterback E.J. Hilliard, but the SteamWheelers were flagged for an illegal formation. On the next play, Williams was tackled for a two-yard loss.
To make matters worse, offensive lineman Maurice Harris was flagged for an unsportmanlike conduct penalty, moving the ball back to the 23-yard line. Quad Cities attempted a potential game-tying field goal two plays later, but Michael Roche's 19-yard attempt hit off the left upright.
"The defense was kind of bend and don't break," said Strohbeen.
The Bandits (1-0) took advantage of the Quad Cities mistake with a four-play drive that ended with a 23-yard touchdown pass from Nadler to T.J. Oates, giving Sioux City 45-35 lead with just 2:05 left in the game.
Quad Cities' next drive ended when Solomon St. Pierre intercepted a Hilliard pass with 28 seconds left in the game.
"I think I got some gray hairs out of that one," said Strohbeen. "We came out and scored right away in the second half. I thought it would be smooth sailing, but credit Quad Cities. They didn't lie down. They came back to fight. They did a lot of things to challenge us and we didn't play Bandit football in the second half, but we came away with the victory in the end."
Darrian Miller had three touchdowns for the Bandits, two rushing and one receiving. Oates caught three passes for 33 yards and a pair of scores. Bruno caught four passes for 48 yards and a score.
Daron Clark caught five passes for 67 yards and a touchdown for Quad Cities. Clark also had a 49-yard touchdown on a kickoff return.
Quad Cities had 109 kickoff return yard in the first quarter, including Clark's touchdown, but the Bandits held them to just 42 yards in the final three quarters.
"Those aren't plays we can take off," said Strohbeen. "We've got to take those opportunities and try to prevent them from getting field position. We got after it after halftime."
Devon Bridges, the reigning CIF defensive player of the year, had one sack and two tackles for loss but left with an apparent injury.
"We had a couple guys get banged up," said Strohbeen. "Bridges will be out at least a week or two. We don't know what happened to him, but that's a big loss for us. Other guys have to step up."
The Bandits play at the Omaha Beef on Saturday.
Be the first to know
Get local news delivered to your inbox!