If Siouxland football fans turned their TV sets to ESPN2 on Thursday night, they got to see a familiar face take a big step in his professiona…
SIOUX CITY--All the Sioux City Bandits want is one more week together.
SIOUX CITY — Fans always know when Tyler Knight walks out of the tunnel. It's hard to mistake him for anybody else.
SIOUX CITY-- If this was the final home game of the season for the Sioux City Bandits, it was one heck of a way to go out. 
The Sioux City Bandits suffered a tough road loss to first-place Salina on Saturday, as the Bandits lost to the Liberty by a score of 37-13. 
SIOUX CITY — Dillon Turner hadn't played a down of organized football in nearly two years.
SIOUX CITY--The Sioux City Bandits saw a breakout game from their new quarterback, and a dominant performance from their defense on Saturday n…
Choosing only five stories from a career that dates to 1997 wasn't easy. I've been blessed to interview a lot of interesting people and cover …
The Wisconsin native has been covering sports in the state for over two decades and spent the past 10 seasons on the UW men's basketball beat.
Jim Polzin is announced as the Lee Sports Wisconsin Columnist, where he will write stories covering all levels of sports throughout the state.
McIntosh said he's "humbled and excited" to be taking over for Barry Alvarez, who's retiring June 30.
"Certainly my style is different from Barry's," McIntosh said in the biggest understatement of the day. "Barry has his own unique style. It's …
With the University of Wisconsin officially promoting Chris McIntosh to succeed Barry Alvarez on Wednesday, take a look back at the university…
Wisconsin State Journal sports reporters Jim Polzin and Todd Milewski reflect after an event to name Chris McIntosh the next University of Wis…
Chambliss, who played for the Badgers during the 2004-05 season, returns to UW after spending the past five seasons as an assistant at Wright State.
After earning the third seed in the Eastern Conference playoffs this season, the Milwaukee Bucks are looking to avenge their loss to the Miami…
Former UW men's basketball and men's tennis coach John Powless died at his home Thursday after a long illness.
With another event preventing them from playing in Milwaukee, the Bucks opened their title chase with a 4-1 series win over the San Francisco …
Point guard Jrue Holiday is playing for a legitimate title contender for the first time in his NBA career.
Giannis' older brother suffered an avulsion fracture to his right patella tendon in the regular-season finale.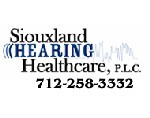 Siouxland Hearing Healthcare P.L.C.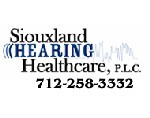 Siouxland Hearing Healthcare P.L.C.
SIOUX CITY — Fardan Allen is a busy man these days, and he might just be headed toward some pretty lofty football heights. 
In football, it isn't how you start, it's how you finish.
SIOUX CITY- Sunday afternoon was full of frustration for the Sioux City Bandits. 
GREEN BAY — Matt LaFleur's not exactly sure what he can do to fix this whole mess, but the Green Bay Packers head coach vowed Saturday evening…
SIOUX CITY — Two weeks into his Sioux City career, Claude Davis is already proving to be quite the addition to the Bandits' defensive line. 
SIOUX CITY — After 10 years of catching passes and taking handoffs for the Bandits, Fred Bruno is a Sioux City institution. 
SIOUX CITY — Everything worked on Saturday night for the Sioux City  Bandits.