Twisted metal on a February morning. Wreckage of a vehicle wedged amid the brush. Somber official statement about a fallen superstar.
As Masters traditions go, the Tiger Watch might be about the least treasured of the bunch.
Willie Mack III was maybe 7 or 8 when his father asked if he'd be interested in trying golf.
Charlie Woods, the 11-year-old son of golf champ Tiger Woods, made his national TV debut and, according to his dad, played just like he does at home.
Associated Press photographers set out this year to recreate images from past Masters.
Dustin Johnson was winning tournaments not long after he earned his PGA Tour card in 2008. He won his first major championship in 2016. After …
Kids, don't listen to your parents. Drink chocolate milk with every meal. In fact, drink it with every snack.
All the details you need to know about the 2020 Masters tournament.
In a season unlike any other, Corey Matthey cruised to his fourth Sioux City Journal Siouxland Player of the Year honor. Sam Prue crashed the …
SOUTH SIOUX CITY -- Colin Mitchell has crashed the Morningside College party in the semifinals of the Jividen Cup match play at Covington Link…
DAKOTA DUNES — Jeff Donaldson has played plenty of rounds at Two Rivers Golf Club in Dakota Dunes. His round on Friday in the Siouxland Senior…
SIOUX CITY — Before Andrew Huseman took his third shot on hole No. 18 at Whispering Creek on Thursday, his Iowa Golf Association 4-ball tourna…
SIOUX CITY — A bunched leader board should make for an exciting finish to the Rick Collins Toyota Men's City Championship on Sunday.
Although it looks a bit different this year, the 102nd edition of the PGA Championship is underway in Harding Park in San Francisco. Here's a …
SIOUX CITY – The defending River-Cade tournament champion has a very good reason for not being on hand this weekend.
CHEROKEE, Iowa – Three of the four semifinalists in the 86th annual Sioux Valley Amateur match play golf tournament are past champions.
Golf is poised to tinker and test, like a caffeinated scientist in a lab coat hustling from beaker to Bunsen burner. For five weeks, the PGA T…
STORM LAKE, Iowa — Blue skies, temperatures in the 70s and the mere hint of a breeze greeted 97 golfers on Saturday as the Lake Creek Amateur …
SILVIS, Ill. — It has been a tough year for businesses not only in the Quad-Cities, but nationwide as the result of the COVID-19 pandemic.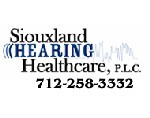 Siouxland Hearing Healthcare P.L.C.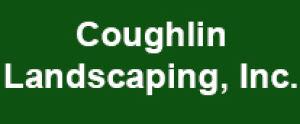 Coughlin Landscaping, Inc
For the first time in its 16 years, the tournament was not played on three different courses in three states. But the fact that 120 players co…
CHICAGO - Kevin Streelman has been doing the stay-at-home dad thing, such as comforting daughter Sophia as she watched little brother Rhett ge…
FORT WORTH, Texas - The PGA Tour unveiled a detailed, 37-page health and safety plan outlining the protocols and measures that will be taken a…
"We're happy to be able to say that we're open," one Sioux City manager said. "I think every golf course has the responsibility to recognize v…
The British Open is canceled. The Masters has been postponed until two weeks before Thanksgiving. The PGA Championship has been temporarily mo…
It was a whirlwind year for Fields, one that began on a perilous note but later featured two local tournament wins and two more runner-up fini…
SIOUX CITY – There were more than a few surprises in the opening round of the Jividen Cup match play tournament Saturday at Whispering Creek G…