Sioux City West defeated Council Bluffs Thomas Jefferson, girls: 53-27, boys: 78-69.
COUNCIL BLUFFS, Iowa -- The Sioux City Metro boys swimming team defeated Council Bluffs 123-43 on Tuesday.
SIOUX CITY -- Chase Smith had a good feeling about Tuesday night.
SIOUX CITY -- West High School junior Nia Moore doesn't let the doubt creep in anymore.
The talent has always been there for Jake Nieman on the wrestling mat.
ROCK VALLEY, Iowa -- The Sergeant Bluff-Luton wrestling team won all three of its duals on Tuesday. The Warriors beat West Lyon 56-18 and took…
ORANGE CITY, Iowa -- The Class 3A No. 3-ranked Bishop Heelan girls basketball team trailed by three points after the first quarter but bounced…
KINGSLEY PIERSON 71, RIVER VALLEY 38: Kingsley-Pierson scored 21 points in the first quarter and folled to a 71-38 victory over River Valley o…
The Crusaders went on a couple of key spurts, scoring 14 straight points after spotting Sioux City East the first bucket of the game, then 13 …
ANKENY, Iowa -- Sioux City East finished in eighth place at the Bob Sharp Invitational on Monday with 75 points. Norwalk won the Invite with 2…
HAWARDEN, Iowa -- The Class 2A top-ranked West Sioux boys basketball team pulled away in the third quarter to knock off South Dakota Class A N…
See how Sioux City East and Bishop Heelan fared in girls basketball action played Monday, Jan. 20 at East High School.
SIOUX CITY -- The Siouxland Christian boys basketball team bounced back from its only loss of the season with a 70-55 victory over MVAOCOU on Monday.
In July, McCray suffered his fifth shoulder dislocation, this time on his left shoulder. And it happened when the Wolverines senior was just g…
SIOUX CITY — The East High School student body has appreciated the body of work that assistant principal and activities director BJ Koch has d…
Look through wintry scenes in Sioux City as snow slammed the city on Friday.
SERGEANT BLUFF -- Denison-Schleswig High School senior Damien Magunson hit a buzzer-beating 3-pointer Thursday to beat Sergeant Bluff-Luton 36…
HOLSTEIN, Iowa -- West Sioux scored more than 180 points combined in its three duals on Thursday, beating Cherokee 69-9, Pocahontaas Area 69-1…
The Warriors' dominance over the MRAC this season continued as they defeated North 68-12 and beat Heelan 52-11, giving SB-L a 7-0 conference d…
The Bishop Heelan girls defeated Council Bluffs Abraham Lincoln action 56-38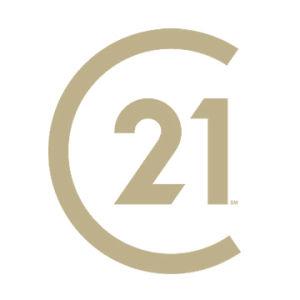 Eric Banks, Century 21 Prolink
SIOUX CITY — Before the beginning of the second quarter on Thursday, West High School girls basketball coach Betsy Boetger asked the Wolverine…
The Crusaders, ranked No. 3 in Class 3A, handed Class 5A No. 14 Abraham Lincoln its first league loss and in the process snapped a seven-game …
On this Throwback Thursday, it's time to look back at some of the biggest moments in high school sports across Siouxland from five years ago.
Coach Ras Vanderloo sat in the locker room well after the game to reflect on that feeling. "I just think people come in, buy a ticket, sit in …
SIOUX CITY — Adam Vander Schaaf was pleased to walk into the locker room on Tuesday with smiles on his players' faces.
Council Bluffs Abraham Lincoln defeated Sioux City East. Boys: 59-51. Girls: 49-47.