GEORGE, Iowa -- Sibley-Ocheyedan High School junior Eliott Croatt laid down the game-winning squeeze play in the top of the seventh inning Mon…
HARTLEY, Iowa - The Remsen St. Mary's High School softball team batted around and scored 10 times in the fourth inning en route to a 19-2 win …
Schlotfeldt enters Tuesday's Missouri River doubleheader against Le Mars with an on-base percentage of .480, which is third among Warriors hit…
Den Herder, a 2011 graduate of Western Christian High School, most recently was an assistant coach under Dave Irwin at Le Mars. He inherits a …
ORANGE CITY, Iowa — Unity Christian High senior Erica Feikema drove in the game-winning run in the seventh inning on Friday night to defeat We…
Right now, the high school baseball and softball seasons — along with the probable fall sports season — feels like a line from Jurassic Park.
STORM LAKE, Iowa — The Sergeant Bluff-Luton High School baseball team scored three early runs that led to a 3-0 win Friday over the Storm Lake…
SERGEANT BLUFF -- Sergeant Bluff-Luton got a 7-3 win over North on Thursday and then followed it up with a 10-2 victory to complete the MRAC sweep.
WEST MONONA 10, RIVER VALLEY 0: West Monona scored all 10 runs in the first inning as the Spartans went on to claim the Western Valley Confere…
CORRECTIONVILLE, Iowa — Taylor Knaack vividly remembers when the River Valley High School softball team went to the state tournament.
SIOUX CITY — The Iowa high school softball postseason brackets were released this past week as were the brackets for Class 1A and Class 2A for…
COUNCIL BLUFFS, Iowa -- East scored 15 runs in the first inning of the first game against Council Bluffs Thomas Jefferson and went on to win 1…
LE MARS, Iowa -- Bishop Heelan handed Le Mars its first loss of the season with a 12-0 victory in game one of Thursday's twinbill but Le Mars …
SERGEANT BLUFF – Chloe Black left the Sergeant Bluff-Luton High School softball field feeling pretty happy on Thursday night.
SIOUX CITY -- For almost 12 innings, Bishop Heelan and Le Mars played right with each other and as might be expected between two teams that ca…
WEST SIOUX 4, NORTH 1: West Sioux High School senior Erika McKenney was 2-for-4 with an RBI that helped the Falcons get the non-conference win. 
HARLAN, Iowa — The East High School baseball team held off Harlan 5-4 on Wednesday night in non-conference play. 
"They are very athletic and made some incredible plays, we made some incredible plays," Akron-Westfield coach Todd Colt said. "It's a game of …
Entering a Missouri River doubleheader Thursday against Le Mars, Fjeldheim leads the Crusaders with a .475 batting average and hits with 19 in…
CORRECTIONVILLE, Iowa — Sara Holtz hit a walk-off single to left field scored Katrina Todd from second base with the winning run as the Wolver…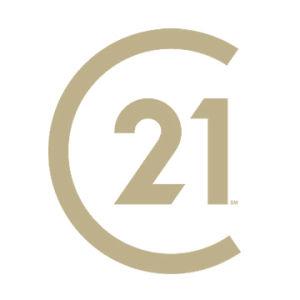 Eric Banks, Century 21 Prolink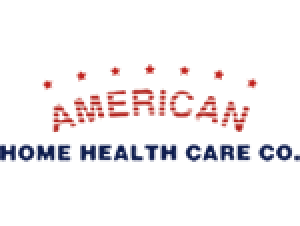 American Home Health Care
SIOUX CITY — The maiden voyage through the Missouri River Conference baseball waters has been relatively smooth for Le Mars High School so far.
Sioux City West hosts Le Mars in Tuesday's doubleheader.
Each team threw out a potential winning run at the plate, but the Class 1A No. 8 Westerners squeezed a run across the plate in the top of the …
"Sports are my life basically. I love doing them all of the time," Ihnen said.
KINGSLEY, Iowa — The Kingsley-Pierson High School baseball team took over sole possession of first place in the Western Valley Conference stan…
SERGEANT BLUFF-LUTON 17-11, CB LINCOLN 0-1 (first game 4 inn., second game 6 inn.): The Warriors hit four home runs in a Missouri River Confer…
REMSEN, Iowa - Xavier Galles capped a two-run rally with a walk-off RBI double to give Remsen St. Mary's a 3-2 War Eagle Conference baseball w…