RAPID CITY, S.D. -- The Vermillion boys cross country team finished in second place at the Class A South Dakota state cross country meet on Sa…
The second Iowa high school football playoff pods were released on Saturday and Nebraska and South Dakota finalized their playoff fields.
ROCK RAPIDS, Iowa -- For the second straight game, Central Lyon/George-Little Rock needed to find a way to pull off a fourth-quarter comeback.
SERGEANT BLUFF — The Sergeant Bluff-Luton High School football team on Friday silenced all doubts that it left at the end of the regular season.
SIOUX CITY -- Records, they say are deceiving.
Sergeant Bluff-Luton hosts Denison-Schleswig football, Friday.
VERMILLION, S.D. -- Sophia Atchison and Jorja VanDenHull had 11 kills apiece to lead the Panthers to a 25-11, 25-16, 25-10 Dakota XII Conferen…
Sioux City East plays Ankeny Centennial in Class 4A second-round football playoff action Friday, Oct. 23, 2020, in Sioux City.
KEARNEY, Neb. — South Sioux City High School sophomore Mesuidi Ejerso finished in seventh place Friday at the NSAA Class B state cross country meet. 
NORTH SIOUX CITY — On Saturday, the Dakota Valley High School cross country team will live out a dream it has had since middle school.
NORTH SIOUX CITY -- After a lopsided loss to Vermillion last Friday, the Dakota Valley football team had a much more impressive performance in…
ELK POINT, S.D. -- There's no mistaking that Riley Schmitz is the main cog in the Elk Point-Jefferson offense.
Sioux City East defeats Sioux City North 17-25, 27-25, 25-19, 25-13.
The Black Raiders lost the first set and trailed 24-23 in the second, but rebounded to win in four sets. Up next: the No. 1 ranked team in the…
The Black Raiders finished the regular season 6-1, and avenged their only loss, to Fort Dodge, with a 20-6 payback victory. They host Ankeny C…
HEBRON, Neb. — The Laurel-Concord-Coleridge High School football team was in a tight battle with about two minutes left before halftime in a f…
HOLSTEIN, Iowa — Eric Brannon will have some company with him next weekend at the state cross country meet. 
SOUTH SIOUX CITY — Going into the NSAA B-2 district meet last week, the South Sioux City High School boys cross country team had high hopes.
As playoff football continues, get set for this week's games with a look at postseason play from a decade ago.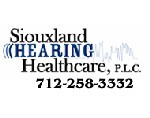 Siouxland Hearing Healthcare P.L.C.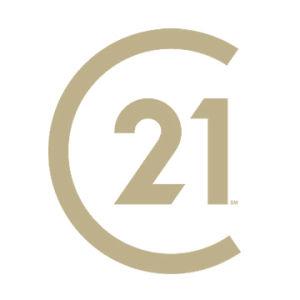 Eric Banks, Century 21 Prolink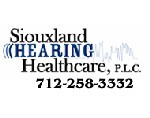 Siouxland Hearing Healthcare P.L.C.
COUNCIL BLUFFS, Iowa -- Kaia Downs remembered last year's Class 4A state-qualifying meet quite well on the campus of Iowa Western Community College.
SDHSAA moves up state XC time
Brannon notched an individual championship at the Western Valley Conference meet over the weekend, and he'll seek another win at Thursday's st…
Bouwers and the Stars took the Class 4A state-qualifying meet individual and team titles at Iowa Western Community College. Teammate Will Lohr…
LE MARS, Iowa -- Le Mars stayed alive with a win in the third set but Spencer was able to finish off the Class 4A Region 1 match in four sets …
SPENCER, Iowa -- The Bishop Heelan girls cross country team won the Class 3A state qualifier in Spencer with 49 points, ahead of second-place …