NORTH SIOUX CITY — Dakota Valley High School junior Rylee Rosenquist scored a game-high 23 points Monday, as the Panthers beat West Sioux 59-19. 
COUNCIL BLUFFS, Iowa — The Bishop Heelan High School boys basketball team lost to Council Bluffs Lincoln 76-45 on Saturday. 
SIOUX CITY — The Sioux City Metros hockey team scored all four of its goals in the second period on Sunday, beating Mason City 4-1 at IBP Ice Center.
Le Mars High School senior Alec Dreckman gives the Bulldogs a 70-68 win by hitting a 3-pointer at the buzzer on Saturday over Sioux City East. 
SIOUX CITY -- The Sioux City Metros hockey team had a 3-1 lead after the first period, a 6-2 after the second and went on to beat Mason City 7…
FORT DODGE, Iowa -- The Sioux City Metros boys swimming team scored 523 points to win the meet in Fort Dodge on Saturday.
SERGEANT BLUFF -- After starting the season with a 3-0 record, the Sergeant Bluff-Luton Warriors came into Saturday's game with Council Bluffs…
"That is insane, and I had never done that on that big of a stage before," Dreckman said. "To come back and battle and hit a shot like that is…
SIOUX CITY — Again, the East High School girls basketball team put its defense on display on Saturday.
See how Sioux City East and Le Mars fared on the hardwood on Saturday.
PERRY, Iowa -- Sergeant Bluff-Luton finished in third place at the Perry Invitational on Saturday. The Warriors scored 168 points.
It will be a new journey and a new challenge. I will always be a sports guy at heart and thank you to Sioux City and the area for allowing me …
SERGEANT BLUFF -- For the first time this season, the Sergeant Bluff-Luton is at the .500 mark after beating Council Bluffs Thomas Jefferson 7…
SIOUX CITY -- Sergeant Bluff-Luton completed a perfect run through the Missouri River Athletic Conference with a 42-24 win over Bishop Heelan …
SIOUX CITY — Jaysen Bouwers was able to get rid of some extra anxiety on Thursday.
One hundred years ago today, Mason City High School was a part of sports history. 
Panthers coach Doug Schwab has seen good progress from Allard as he preps for his first college season, and the high school star has grown a c…
HULL, Iowa -- Janie Schoonhoven became Unity Christian's all-time leading scorer as the Knights beat Boyden-Hull 66-45 on Tuesday.
TREYNOR, Iowa -- Bishop Heelan went 2-1 at Treynor on Tuesday, picking up a tight win against West Monona-Whiting, getting a tiebreaker to bea…
McCall has racked up 319 points so far this season for West Monona, and this week she became the school's all-time leading scorer with 1,372 points.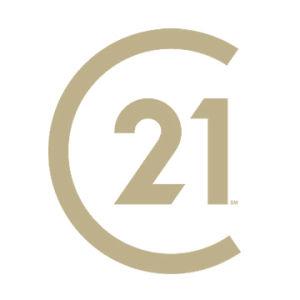 Eric Banks, Century 21 Prolink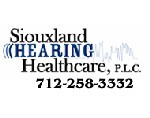 Siouxland Hearing Healthcare P.L.C.
The Wildcats won six of seven matches at one stretch, making their 20th victory of the season a statement one.
SERGEANT BLUFF – It certainly wasn't pretty, but the Sioux City Bishop Heelan girls basketball team kept its winning streak alive here Tuesday night.
HARTFORD, S.D. — Dakota Valley High School senior Paul Bruns scored 40 points on Tuesday night en route to giving the Panthers a 78-70 win ove…
SERGEANT BLUFF – With four quick flips of Jake Layman's wrists, Sergeant Bluff-Luton was off and running against the Sioux City Bishop Heelan …
See how Woodbury Central, West Sioux and Hinton fared in wrestling duals in Sioux City on Tuesday.
Montagne is only 50 assists from becoming the program's career leader and last month passed a familiar name on the all-time list: his father.
SCHALLER, Iowa -- Storm Lake held Ridge View to two first quarter points and held off Ridge View the rest of the way for a 57-49 victory on Monday.