IOWA CITY — When she got to high school, Laurel Haverkamp didn't try out for the wrestling team despite wrestling through junior high.
SOUTH SIOUX CITY — Ras Vanderloo wondered going into Saturday's game against the South Sioux City High School basketball team whether East wou…
SOUTH SIOUX CITY -- One night after a battle with West, the East High School boys basketball team took care of the South Sioux City Cardinals …
SIOUX CITY -- Omaha tied Saturday's game in the third period but the Sioux City Metros were able to break the tie and added an insurance goal …
SOUTH SIOUX CITY -- East High School girls basketball coach Brian Drent wasn't pleased that the Black Raiders allowed 11 offensive rebounds in…
Sioux City East defeats South Sioux City 51-42, Saturday, at South Sioux City High School.
COUNCIL BLUFFS, Iowa -- Sergeant Bluff-Luton scored 215.5 points to finish in 14th at the Council Bluffs Wrestling Classic that spanned Friday…
LAWTON, Iowa -- Sergeant Bluff-Luton won the NASP archery event Saturday in Lawton. The Warriors finished the day with a team score of 3,300 t…
SIOUX CITY -- Ras Vanderloo admitted that the East High School boys basketball team wasn't fully locked in throughout the first half.
Sioux City East defeated Sioux City West 72-61 at East High School, Friday.
SIOUX CITY -- Sergeant Bluff-Luton scored 24 points in the first quarter to grab a 14-point lead and the Warriors never let up, winning each quarter.
SIOUX CITY -- The Sioux City Metros scored a goal in each period and shutout Omaha 3-0 on Friday.
ATLANTIC, Iowa -- The Sioux City Spartans boys' swimming team had a good showing in Atlantic on Thursday.
Dick Jungers hopes that the Newell-Fonda High School girls basketball team will find the right mix of chemistry sooner rather than later.
In this week's show, Journal sports staffers Justin Rust and Zach James break down more basketball and wrestling.
East, which moved into the state ratings at No. 15 this week, improved its overall record to 4-0 and is 3-0 in the MRAC. "We knew we were goin…
On the first two possessions, Amber Aesoph deflected two Le Mars passes that ended up steals and Katelyn Stanley turned them into points. That…
See more from the Crusaders and Bulldogs at the O'Gorman Fieldhouse.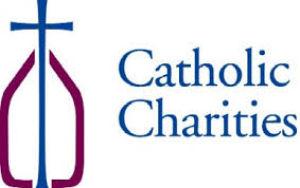 Guarantee Roofing & Siding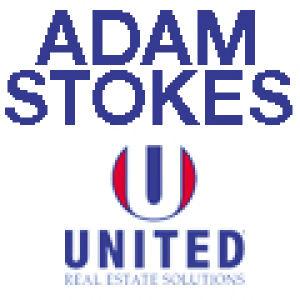 Adam Stokes United Real Estate Solutions
CENTRAL LYON/GEORGE-LITTLE ROCK GETS 2 WINS: Central Lyon/George-Little Rock rolled to two Siouxland Conference wins on Thursday. The Lions to…
KINGSLEY-PIERSON 68, WEST MONONA 60: The No. 11 Panthers handed the Spartans their first loss of the season in a Western Valley Conference gir…
Dakota Valley senior setter Ally Beresford was named to the Class A All-State First Team South Dakota volleyball on Wednesday.
"What a day, and what a performance for him," coach Adam Vander Schaaf said of Tuesday's result. "Sometimes great players make great plays and…
SIOUXLAND 83, WEST MONONA 69: The Siouxland Christian boys basketball team won its third straight game to start the season as the Eagles defea…
See how the Wolverines and Warriors fared in a close game on Tuesday night.
SIOUX CITY -- Daniel Wright comes through in the clutch again.