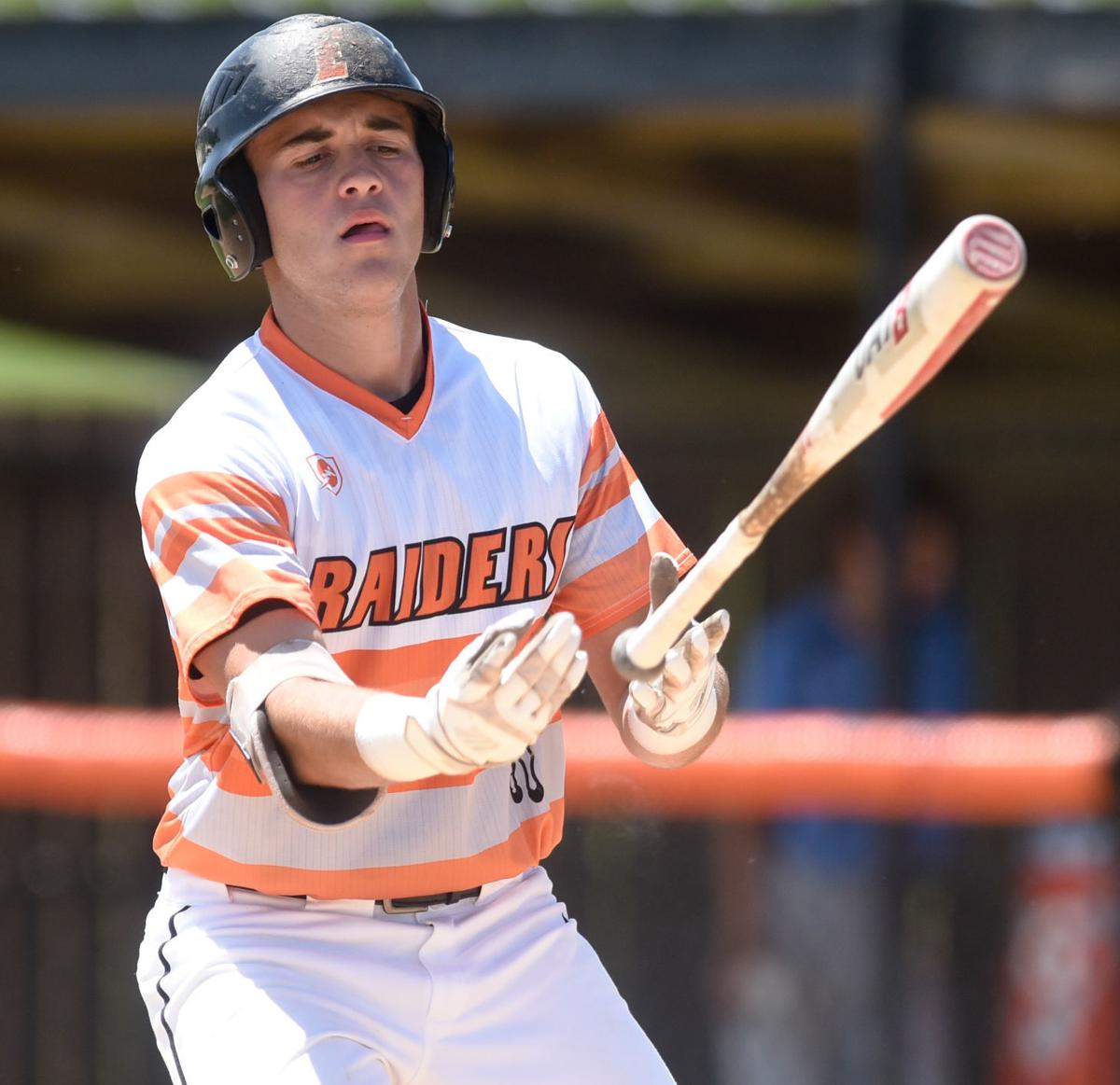 Alec Patino has been around baseball all of his life.
After Alec was born, his father Leo was pitching for the Sioux City Explorers and would bring his newborn to the clubhouse. Alec was too young to remember that even though there are plenty of pictures. Once he was able to toss around a baseball, Leo Patino has been teaching his son how to play the game.
So while it is rare for an eighth-grader to earn a starting role with a Class 4A baseball program, Patino's pedigree and training put him in a position to potentially be in the Sioux City East lineup before he was officially in high school.
Head coach Kevin Dicus made sure Patino was ready for regular at-bats before putting the eighth-grader in a key role. It didn't take long for Patino to pass all of the tests, though.
"As an eighth-grader, we saw some pop in his bat," Dicus said. "There were a lot of drills and stuff that we did and he was winning a lot of those competitive drills. He was always the first guy winning our jump drill. Our barrel-up drills, he was winning that or in the top two or three. He was doing things that made you go wow. I can still remember to this day saying to my staff 'I am kind of thinking of putting him in the three-hole,' and they looked at me like 'What, an eighth-grader in the three-hole?'
"I said if that is our best hitter, he's going in the three-hole. He's the kid you give the keys to the bus and have him take us on a ride and continue to give him the keys, for sure."
Patino earned a starting spot as an eighth-grader, including being in the three-hole in his first game, and he finished fourth on the team with 86 at-bats.
He's been a mainstay in the lineup and on the mound for the Black Raiders since, helping the program achieve plenty of success on the way, whether as a third baseman or a catcher.
With Patino as one of the captains, the Black Raiders have an 8-1 record even with a number of fresh faces in the lineup and on the mound. East sits No. 6 in the Iowa Baseball Coaches Association 4A rankings after not being ranked to begin the season.
"He is pretty important to us," Dicus said. "He's been a great leader on and off the field for us, even during quarantine. He was elected as a captain by his teammates and has fulfilled that role. He's showed them what the expectations are. He's a leader on and off the field and the kids look up to him. ... He comes from a great family. Leo is our pitching coach and him and Karrie have done a great job of raising him."
As an eighth-grader, Patino held his own against players who were three, four to even five years older than him.
In his 86 at-bats, Patino batted .244 with four doubles and 16 RBIs, which were the second-most on the team. He had a .356 on-base percentage as he had the same amount of walks (15) as strikeouts.
The next season as a freshman, Patino finished with a .322 batting average and tied for the team-lead in RBIs with Josh Nutt with 34. He had nine doubles and two homers as he finished with a .446 slugging percentage.
"I feel like I mentally matured a lot," Patino said. "The coaches taught me a lot that helped me develop my game. My body grew up out of the little kid stage. I went from travel ball going against 15-year-olds to some kids that were almost 19, so it was pretty scary at first. I kept competing and that's what I like to do. I had to prove myself and I had to grind."
Patino's average took another major jump as a sophomore as he led the team with a .446 mark. He had a team-high 35 RBIs, 10 doubles, two triples and a home run. He had a team-high .587 slugging percentage and also led the team with a .500 on-base percentage since he struck out only nine times.
"Alec takes his at-bats very serious and every at-bat between him and the pitcher, he doesn't like to lose that war," Dicus said. "Every second of free time, he's hitting in the cage. He's got explosive hips and understands the zone. He fights pitches off that some kids aren't able to get to so he extends his life at the plate."
Patino said he can see the zone and reads the pitches well.
As a junior, Patino batted .414 with a team-high 52 RBIs, 19 doubles and seven home runs. He finished with an .845 slugging percentage and an OPS (on-base plus slugging) of 1.390.
So far in 15 at-bats this season, Patino has a .467 batting average with four doubles, a home-run and six runs scored. Pitchers have tried to avoid Patino based on his 10 walks so far this season.
"I foul off a lot of pitches so I wait for pitchers to make mistakes so it is over the plate where I can hit it," Patino said. "I am always focused, I just like to compete with everyone. I don't like losing at all. I just grind every single pitch. I have a pretty short memory. I just go out there and see the ball."
Patino has been solid on the mound for the Black Raiders, too. As a freshman, he had a 2.70 ERA in 23 1/3 innings with 21 strikeouts. The next season he struck out 19 batters in 16 1/3 innings with a 3.43 ERA.
Last season Patino pitched 40 innings with a 2.98 ERA. He led the team with 67 strikeouts.
"He's definitely been great on the bump," Dicus said. "I think that mentality comes from his dad. It's about you and the hitter. Alec is competitive, he pounds the zone and attacks you and keeps you off-balance. He throws three good pitches for strikes."
Patino has about two more weeks of the regular season left before his final postseason for the Black Raiders. Next season he will play for Iowa Western Community College, a nationally ranked program, and Dicus feels he will have quite an impact there, too.
"I think he is going to be a special kid," Dicus said. "I am looking forward to seeing what he does in the future. I will take six more of him if they are out there. He's a great kid and I am glad he is a Black Raider."
Get in the game with our Prep Sports Newsletter
Sent weekly directly to your inbox!