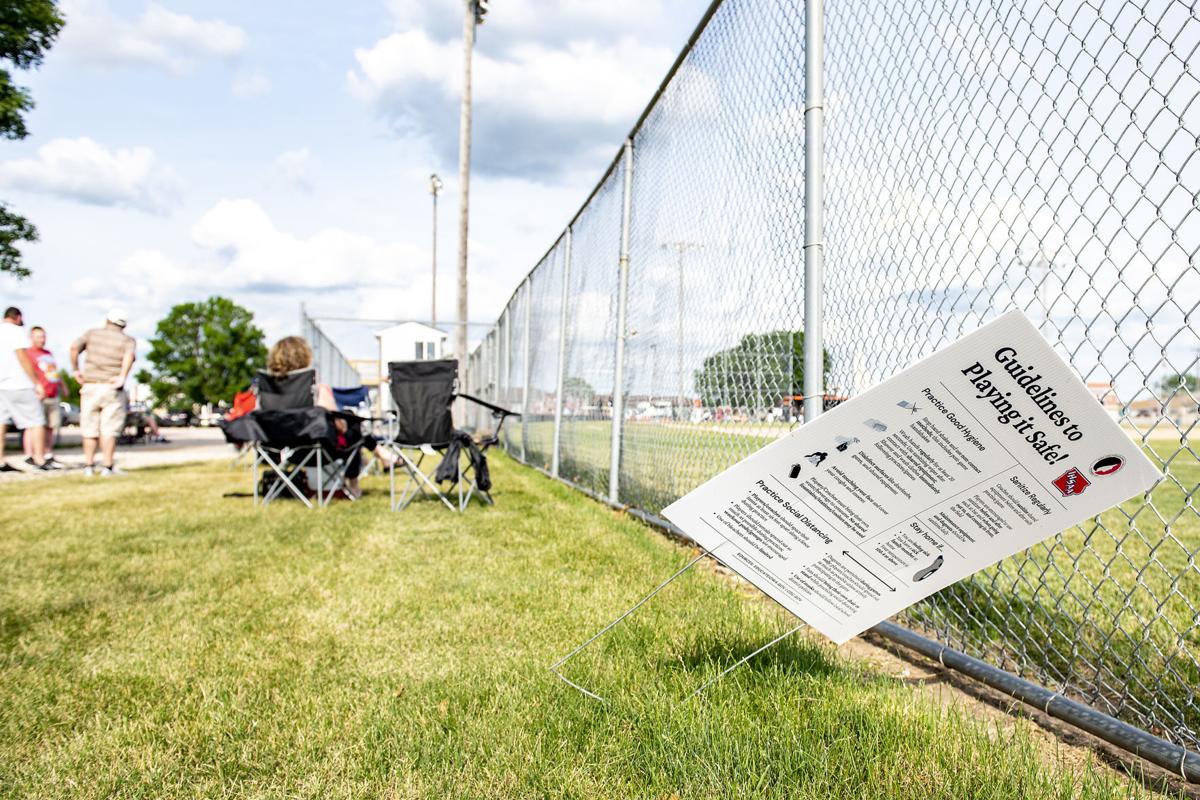 While athletic directors are happy the players get to have a high school baseball and softball season in Iowa, it didn't come without challenges for those administrators.
When the IHSAA and the IGHSAU came out with the guidelines to follow for the season, the onus was put on the athletic directors along with the coaches and the players. While the coaches and players had to deal with making sure equipment is sanitized, everyone has their own water bottles and keeping distance during practice and games, the athletic directors and administrators have to take care of everything off the field.
With no set number of games, athletic directors worked with coaches to set a schedule in about a two-week window and not just for the varsity team, but freshman and junior varsity schedules depending on the size of the school. Some conferences in the state decided to bypass having lower-level games. Athletic directors also had to make sure there are enough umpires for each game.
Athletic directors have to organize what happens off the field during games. Some have removed bleachers from the ballparks. Others have used caution tape to make sure fans don't use the bleachers. And some athletic directors have marked off different rows of the bleachers so fans socially distance. Most fans are told to bring their own chair during the games.
Concessions stands are closed and instead of collecting the money for attendance at the gate, some administrators are bringing around a bucket during the game and telling fans to bring exact change. Others are accepting a free will donating during games to pay for umpires or the sanitizing equipment.
Some athletic directors and coaches are requiring players to enter their temperatures online before they come to games or games or their temperatures are taken before they go onto the field.
Those are just some examples and Sioux City metro schools have two administrators at games.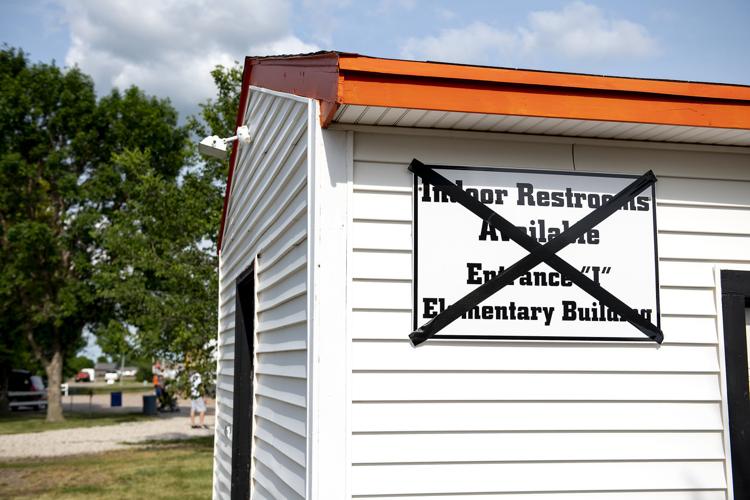 For athletic directors, the abbreviated summer season has been pretty stressful.
"I've spent a lot of time making sure we would be able to comply and training with the coaches and parents and kids," East athletic director B.J. Koch said. "We just want to be safe, try and follow the guidelines as closely as we possibly can. We've come up with a way to take tickets safely and we have to find umpires who are willing to work. There are a lot of challenges there.
"I've been doing this for the last 14 years. This year it's been a lot more of a challenge."
Kingsley-Pierson athletic director Nicole Goodwin said her coaches and parents are probably sick of all of the emails she sends with all of the rules and regulations. That doesn't stop her from continuing to send out emails, though, and she wears her mask at games.
"I am very detailed about that stuff in order to get it out to the public and our conference has been kind of trying to think ahead," Goodwin said. "Just be as detailed as we could be and with the shortened season, you have to communicate well and get the information out. We just want to get to the next day and be able to watch the kids play."
Bishop Heelan athletic director Anthony Elias also sends out plenty of emails to his school's coaches and parents. He's put up social distance signs at Bishop Mueller field and shortly after the season started, he removed the bleachers from the field. The bleachers were marked off just so players could use them, but they didn't have a need for them.
So Elias had the bleachers removed for the summer because some fans tried to sit in those bleachers.
Elias said the toughest part for the athletic directors during games is to make sure groups leave six feet in between each other.
"With the guidelines and suggestions, it is hard to know who should be sitting together and how we should police that," Elias said. "It has put us in a difficult situation. You want them to make their own decision. I think it's a no-win situation for all of us. We get into that social atmosphere and people do what is natural for us. Sit with friends, shake hands, a lot of us are engrained with our social activities. We are telling players to sit in certain spots. Fans are focused on the game, everyone is out there and it really is impossible."
Part of the problem is because the IHSAA and IGHSAU didn't actually release any rules of what to do, just guidelines. So each conference has set its own rules, if any. The Des Moines public schools are required to wear facemasks, even for the players. Some conferences have limited how many fans can attend the games.
"As an administrator, I would've preferred if the state would've come out with clear guidelines instead of suggestions. To be under the same rules to follow on the field would've allowed us to stay safer at the games," said Elias, who has two newborn children at home who are high-risk. "I am happy for our kids who are playing and enjoying themselves. I pray that none of them get sick, that none of my kids get sick. You go to the games and try and take that out of your mind.
"The last thing I want is to bring it home to them."
Goodwin said she has to hope everyone is staying responsible in order to keep the players and families safe. K-P had a scare about a week ago and had to postpone its softball and baseball games at River Valley. However, neither team had to suspend its season and both Panther programs were back on the field on Monday against OABCIG.
"We need to follow this to keep the kids safe and we can only control so much of that. Wear makes, sanitize your hands and we make that announcement several times during the game," Goodwin said. "We are not the police, we are the recommenders. Please stay six feet away, we blocked off the bleachers. After the first home game, you hope and need people to be responsible for their own actions. If they sit next to a group, that's their choice. You can only recommend so many times.
"You can only control what you have control over. We knew that this has to be followed and there is still risks. ... We are the test pilots. You hope everyone is sanitizing, bringing everything in a cooler and taking precautions."
Koch said players, coaches and parents appreciate there is a season. He feels everyone at East is doing a good job but his biggest fear isn't what is happening the ballparks.
"The biggest fear is the uncontrollable. You see them around town and there are three or four in a car or at restaurants. That's the real challenge, the uncontrolled times, that someone is going to catch it out there and bring it to the team," Koch said. "That's going to be the challenge going into the fall. You can do all of the safety and protocols at practice, games and school but outside of that, we can't do much with that.
"I am glad we are playing. It's nice for the kids. It's good for them to get back to normal a little bit and hope it continues and I hope we don't have to go back to a shutdown."
Get in the game with our Prep Sports Newsletter
Sent weekly directly to your inbox!