SIOUX CITY — Trevor Miller is finally getting his chance. 
The South Sioux baseball team dropped its seventh consecutive game on Monday, as the Cardinals fell to Gross Catholic by a 14-6 score. 
PAULLINA, Iowa — The Okoboji High School boys track team and the Ridge View girls took team honors at the Wolverine Early Meet on Monday. 
WAHOO, Neb. — The South Sioux City High School baseball team lost a pair of games on Saturday during the Wahoo Invitational. 
The days are dark, cold and short right now in North Iowa, but a new beginning is here.
The 2019 baseball season is officially in the bag, and there are many memorable moments for the coaches, players and fans to look back on.
Remen St. Mary's plays Alburnett and West Sioux plays Van Meter in semi-final state baseball action Thursday, Aug. 1, 2019, in Des Moines, Iowa.
When his game for the ages was over, all Josh Fitzgerald could do was smile. 
The Newman Catholic baseball team is a close group. 
Class 3A state baseball action played Tuesday, July 30, 2019, in Des Moines, Iowa.
West Sioux plays New Hampton in Class 2A state baseball action Monday, July 29, 2019, in Des Moines, Iowa.
Remsen St. Mary's plays Martensdale-St. Marys in Class 1A state baseball action Saturday, July 27, 2019, in Des Moines, Iowa.
DES MOINES – The two halves of the crowd at Principal Park let out collective groans at the end of Friday's Class 1A state quarterfinal baseba…
Class 1A state baseball action played Friday, July 26, 2019, in Des Moines, Iowa.
The Top of Iowa Conference released its All-Conference baseball team on Thursday. The season is over for all but one team on this list, but he…
With high expectations comes the potential for great reward. 
Newman Catholic baseball advances to state after beating Newell-Fonda 9-2 at a game in Algona on Tuesday, July 23.
Sergeant Bluff-Luton plays Spencer in class 3A substate baseball action Monday, July 22, 2019, in Sergeant Bluff, Iowa.
Bishop Heelan and West finish out a rain-shortened baseball game from earlier in the season on Monday, July 8, 2019.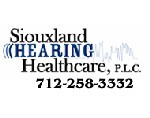 Siouxland Hearing Healthcare P.L.C.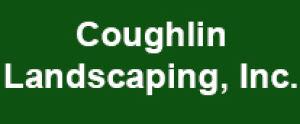 Coughlin Landscaping, Inc
DES MOINES | Jaden Snyder simply was on a tear throughout the summer.
REDFIELD, S.D. | The hit and run was working very well Sunday afternoon.
DES MOINES – Brandon Schlichting scored from third base on a two-out wild pitch in the bottom of the seventh inning to give Davenport Assumpti…
Bishop Heelan vs. Assumption baseball action during the Class 3A semifinal round at the state baseball championships at Principal Park in Des Moines.
DES MOINES – Colin Kasperbauer came to the rescue for Sioux City Bishop Heelan in Tuesday's 3-2 Class 3A Iowa State Baseball Tournament quarte…