The Sioux City East baseball team split a doubleheader on Saturday against Southeast Polk, as the Black Raiders saw their four-game winning st…
Lynn Evans showed up to the Lake Mills High School baseball field on Monday ready to umpire a baseball doubleheader between the Bulldogs and N…
The Bishop Heelan softball team extended its winning streak to six games on Friday with a pair of victories at the Le Mars softball tournament. 
The Sioux City East baseball team stomped Bishop Heelan on Thursday in a doubleheader, as the Black Raiders beat the Crusaders by scores of 9-…
The Iowa High School Athletic Association announced Thursday the end of its search for the site of the state baseball tournament next month.
HINTON, Iowa — The Hinton High School baseball team scored three runs in the first inning, and that sparked the Blackhawks to an 11-1 win Wedn…
LE MARS, Iowa — It seems close to impossible for Blaine Harpenau to improve on last year's epic baseball season, but the Remsen St. Mary's Hig…
 The Sheldon softball team crushed its competition on Saturday at its home tournament, winning all three of its games by a combined score of 17-0. 
ANKENY-- The Spirit Lake girls tennis team suffered a pair of losses on Saturday at the girls state team tournament in Ankeny. In the state se…
NEOLA, IOWA--For the 19th time in the past 22 years, Bishop Heelan girls soccer is headed back to the state tournament. 
The Remsen St. Mary's baseball team is the state's No. 2 ranked squad in Class 1A, and when you watch them play in person, it is easy to see w…
SIOUX FALLS — Both the Vermillion and Dakota Valley high school baseball teams saw their seasons end on Tuesday. 
SERGEANT BLUFF – As head coaching debuts go, things couldn't have turned out much better for Trevor Miller here Tuesday night.
After falling just short the past two years, girls wrestling will be a sanctioned sport by the NSAA beginning in 2021-22.
SIOUX CITY — Trevor Miller is finally getting his chance. 
The South Sioux baseball team dropped its seventh consecutive game on Monday, as the Cardinals fell to Gross Catholic by a 14-6 score. 
PAULLINA, Iowa — The Okoboji High School boys track team and the Ridge View girls took team honors at the Wolverine Early Meet on Monday. 
WAHOO, Neb. — The South Sioux City High School baseball team lost a pair of games on Saturday during the Wahoo Invitational. 
The days are dark, cold and short right now in North Iowa, but a new beginning is here.
The 2019 baseball season is officially in the bag, and there are many memorable moments for the coaches, players and fans to look back on.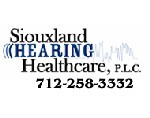 Siouxland Hearing Healthcare P.L.C.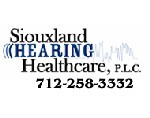 Siouxland Hearing Healthcare P.L.C.
Remen St. Mary's plays Alburnett and West Sioux plays Van Meter in semi-final state baseball action Thursday, Aug. 1, 2019, in Des Moines, Iowa.
When his game for the ages was over, all Josh Fitzgerald could do was smile. 
The Newman Catholic baseball team is a close group. 
Class 3A state baseball action played Tuesday, July 30, 2019, in Des Moines, Iowa.
West Sioux plays New Hampton in Class 2A state baseball action Monday, July 29, 2019, in Des Moines, Iowa.
Remsen St. Mary's plays Martensdale-St. Marys in Class 1A state baseball action Saturday, July 27, 2019, in Des Moines, Iowa.
DES MOINES – The two halves of the crowd at Principal Park let out collective groans at the end of Friday's Class 1A state quarterfinal baseba…