DES MOINES | Aidan Vanderloo is one of the finest, if not the best basketball shooter around.
DES MOINES | A younger Remsen St. Mary's boys basketball team made an accomplishment which more experienced teams hadn't reached in the previo…
DES MOINES | Community is part of what being the Boyden-Hull boys basketball program is all about.
DES MOINES | Balance is what took Boyden-Hull to the state boys basketball tournament and the same could carry this strong, traditional Northw…
DES MOINES | Considering the three state tournament semifinal losses his team has suffered the last three years, this one hurt Scott Ruden the most.
Ponca is the two-time defending Class C-2 champion, but when the Indians play their first-round game against Bridgeport at 3:45 p.m. on Thursd…
DES MOINES | Beau De Jongh had a dominating performance, but in all actuality, several of his Boyden-Hull teammates had their share of offensi…
DES MOINES, Iowa | Not a bad state tournament debut for Skyler Waldschmitt.
DES MOINES | Conner Hill will be a special basketball athlete at Morningside College.
DES MOINES | Quite an entertaining second half took place in Monday's final Class 1A state tournament first-round game with 12 lead changes an…
WAYNE, Neb. -- Trevin Joseph held Wayne State move on to the second round of the Northern Sun men's basketball tournament.
The brackets and pairings for all four classes of the IHSAA boys basketball tournament were announced Wednesday.
IOWA CITY, Iowa — A lot of things have gone right for the University of Iowa basketball team this season.
SIOUX CITY | Considering the fact that West played with a sense of urgency in the fourth quarter, East knew it had to rise to the occasion.
SIOUX CENTRAL 80, EXIRA/EH-K 69: Hunter Decker scored 21 points to guide the Rebels to their first-ever boys state basketball tournament berth…
NORTH SIOUX CITY - Paul Bruns scored 28 and had 14 rebounds to lead Dakota Valley to an 80-35 Region 4A first round boys basketball win over C…
SIOUX CITY | Conner Groves started it and Sam DeMoss finished.
SIOUX CITY -- West almost squandered a double-digit lead in its Class 4A substate semifinal game against Council Bluffs Abraham Lincoln but be…
SIOUX CITY - East pulled away in the second half after a close 14 minutes of play to start things out and went on a record a 71-48 win over Le…
ORANGE CITY, Iowa | J.T. Van't Hul was attracted defensively, just like a magnet.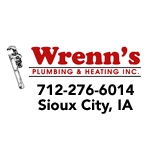 Wrenn's Plumbing & Heating Inc.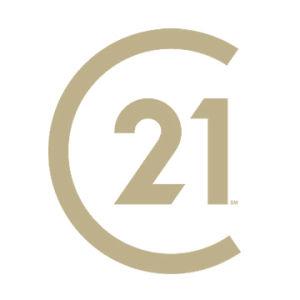 Eric Banks, Century 21 Prolink

SIOUX CITY -- It's easy for opposing teams to just focus on Cliff McCray when they play West since he leads the team with 21 points per game.
SOUTH O'BRIEN 60, CENTRAL LYON 29: South O'Brien only had seven turnovers and cruised to a Class 1A district semifinal win in George, 60-29, o…
HOMER 58, PENDER 53: Landon Gilster scored 28 points to lead the No. 4-seeded Knights to a D1-4 subdistrict boys basketball win over top seed …
COUNCIL BLUFFS, Iowa -- Lewis Central hit a last second shot and ended North's season with a 60-58 victory in a Class 4A substate game on Monday.
SERGEANT BLUFF -- Conner Groves and the Sergeant Bluff-Luton boys basketball team started Class 3A district play on the right note.
LE MARS, Iowa | Fueled by the confidence of tying with Western Christian and Le Mars for the Lakes Conference championship, Storm Lake's boys …
OMAHA -- The South Sioux boys' basketball team couldn't keep up with a hot-shooting Bennington team in a Class B sub-district game on Monday a…