Weather forces sports postponements
SIOUX CITY -- The winter weather led to the cancellation of all prep sports in Sioux City.
South Sioux City's boys and girls basketball games against Sioux Falls Lincoln set to be played Tuesday have been postponed. The girls game will be played Thursday while the boys will be made up Monday, Feb. 20.
The Dakota Valley and Elk Point-Jefferson Dakota XII wrestling duals have been postponed to Feb. 10.
Buena Vista and the high school dual between MOC-Floyd Valley and Storm Lake has been canceled due to weather. The dual will not likely be made up.
BCU's Erdman honored for play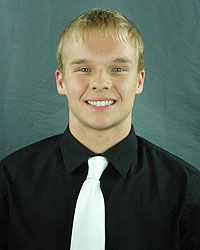 SIOUX CITY -- Briar Cliff guard Erich Erdman is this week's GPAC/Hauff Mid-America Sports men's basketball player of the week. Erdman, a sophomore from Forest City, Iowa exploded for 41 points in 33 minutes played in No. 24 Briar Cliff's 103-77 upset victory over No. 4 Northwestern.
Erdman was on fire from all over the court, hitting 15 of 19 shots from the field, 7 of 10 from beyond the arc and 4-for-4 at the free throw line. Erdman also added two rebounds in a steal in the victory.
Hawkeyes to play in Senior Bowl
MOBILE, Ala. – Three members of the 2016 University of Iowa football team will participate in the 2017 Senior Bowl; quarterback C.J. Beathard, defensive back Desmond King, and defensive tackle Jaleel Johnson.
The 2017 Senior Bowl will take place Saturday, Jan. 28, in Mobile, Alabama. The all-star game will be televised on the NFL Network, with kick set for 1:30 p.m.
Beathard started all 13 games, passing for 1,929 yards with 17 touchdowns. His 40 touchdown passes rank sixth all-time, and his 5,562 passing yards rank eighth all-time.
King was named first team All-Big Ten for the second consecutive season. He started all 13 games at cornerback in 2016 and set a school record in career starts (51) and career games played (53).
Johnson led Iowa with 7.5 sacks (50 yards), becoming the first defensive tackle to lead the team in sacks since Mike Daniels in 2011 (9-53). Johnson's sack total tied for seventh in the Big Ten.
Iowa to air signing day event
IOWA CITY -- Swarm17, a signing day special to introduce the newest recruits of the University of Iowa football program to Hawkeye fans, will air Wednesday, Feb. 1, on Iowa's official athletics website, hawkeyesports.com.
Swarm17 will air from 11:30 a.m. to 2 p.m., on All-Access on hawkeyesports.com, and will be available free of charge.
Gary Dolphin, the radio voice of the Iowa Hawkeyes, will host the show, which will feature interviews with head coach Kirk Ferentz, defensive coordinator Phil Parker, offensive coordinator Brian Ferentz, and additional members of the Iowa football staff.