DES MOINES | Derrick Schorg, Brody Ricke and their teammates turned offensive-minded Monday afternoon.
Facing a Lynnville-Sully defense that entered yielding 44 points per game, Remsen St. Mary's responded by filling the stat sheet with offense. Schorg scored 20 points, Ricke added 18 and the second-seeded War Eagle Conference champions responded with a 73-57 win in a first-round Class 1A state tournament game at Wells Fargo Arena.
"You can't guard everyone," said Schorg, who also grabbed 12 rebounds for a team that topped 70 points for the seventh time this season. "It was my night, so I decided to take it to them. We work hard and we try to find the open guy. Ricke played extremely good. He drove the ball well and finds a man open under the block."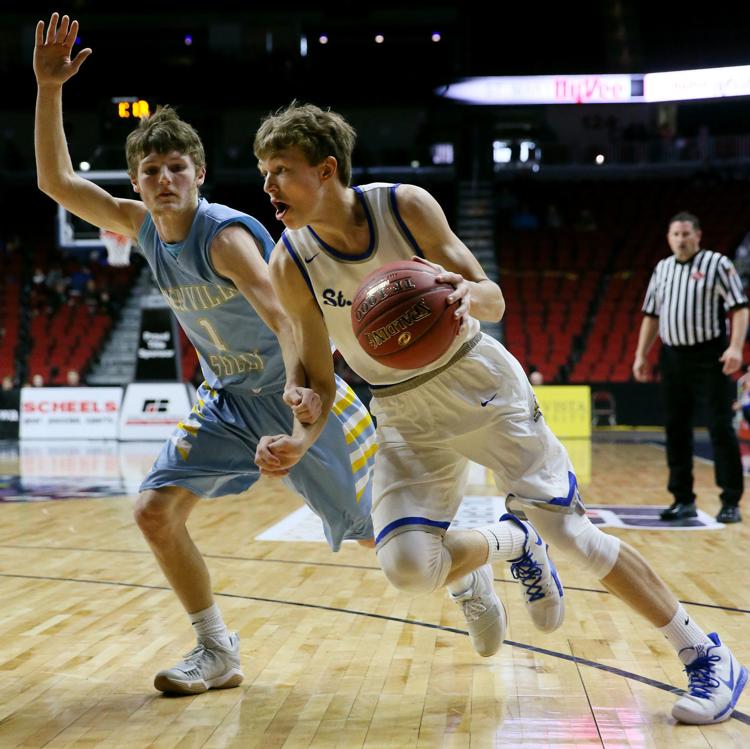 "We had a good inside-out game," said Ricke, whose six rebounds were matched by teammates Spencer Schorg, Carter Kuchel and Nicholas Ruden. "They'd throw me the ball from the inside of the post and I'd drive and most times, it would be for a layup. We knew it would be a battle because they were No. 4 in the state and we were No. 3 in the state. I always think we can score because anybody on this team can score, no matter if it's inside or out."
Kuchel and Spencer Schorg added 11 and 10 points, respectively, for Remsen St. Mary's, which will take a 26-0 record into Wednesday's 3:45 p.m. semifinal game against defending state champion Grand View Baptist (23-1). En route to picking up its first state title ever, the Thunder clipped the Hawks 47-38 in the semifinals.
Veteran Remsen St. Mary's Coach Scott Ruden is hoping for a strong defensive effort against Grand View Christian, which averages 76.0 points per game.
"It's going to be a challenge," said Coach Ruden. "A lot of people say there aren't many teams in 1A who can compete with them. I truly think we can. They have some superior athletes to us, no doubt about it. You know what, I have a real good homegrown team that's going to battle."
In the first half, there were defensive surges from both teams. Lynnville-Sully (22-4), paced in defeat by Tanner Foster's 19 points, received consecutive baskets off steals from Brevin Hansen and Foster to produce a 23-20 lead with 4:40 remaining until halftime. At that point, Lynnville-Sully, which compete in the South Iowa Cedar League, had scored nine points off turnovers.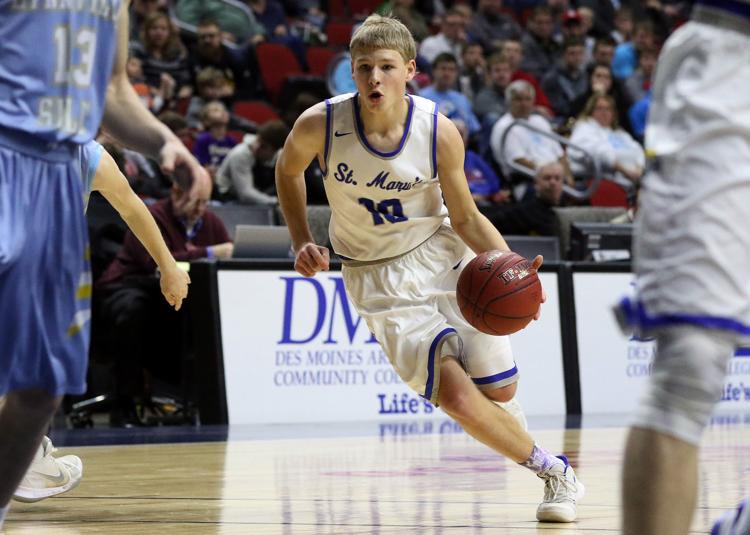 Remsen St. Mary's, second in the 1A state field with a 40.3 defensive average, responded by going on a 19-3 tear in the final three minutes of the second half. Derrick Schorg's steal/layup combination gave his team a 39-26 lead, while Kuchel's tip led a Spencer Schorg basket in a defensive surge where the St. Mary's allowed only one basket in the final 3 ½ minutes.
"I just thought we were really focused," said Coach Ruden. "(Derrick Schorg and Ricke) were fantastic. You know, I've been coaching them since third grade. I knew they were capable of it because I've seen it all their lives. It could be Brody one game, Derrick, Nicholas (Ruden), any one of those guys can score. They're just sharing the ball so well."
Remsen St. Mary's scored nine points off turnovers in the first half and held Lynnville-Sully to 32.1 percent shooting. Trailing 48-36 midway in the third quarter, Lynnville-Sully pulled within 48-44 on Rylan James' inside basket to start the fourth and 54-51 on Foster's 3-point basket with 5:59 left, but Derrick Schorg and Ricke scored baskets to start a 12-0 run tear that put the War Eagle Conference champions up by a double-digit margin for keeps.
"We had trouble slowing them down," said Lynnville-Sully Coach Nick Harthoorn. "We usually don't give up 70 points in a game, so you have to tip your hat to (Remsen St. Mary's) a little bit. They played a nice game offensively. They're very physical and athletic. That size and athleticism, we see it in some of the teams we play, but we don't see it night in and night out. They were tough defensively and they were tough on the boards. That's where it really showed up."
030418 SMR-LS 333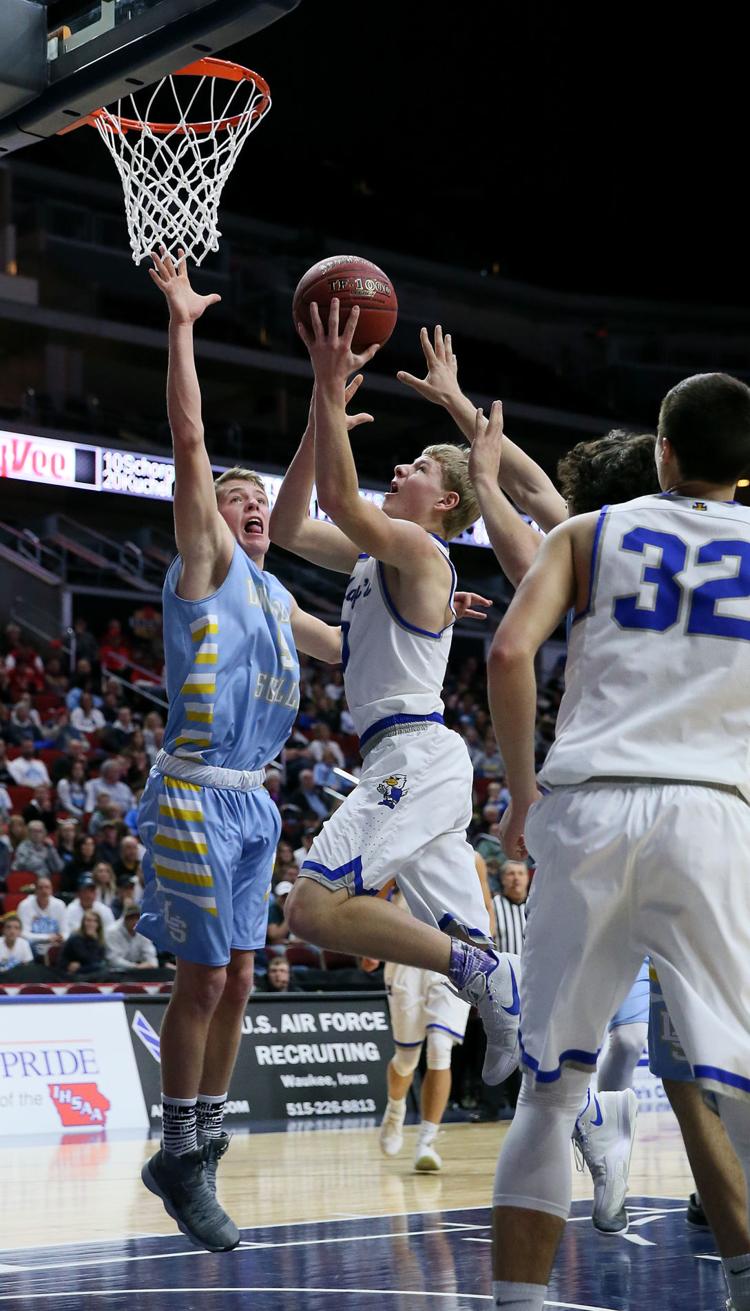 030418 SMR-LS 332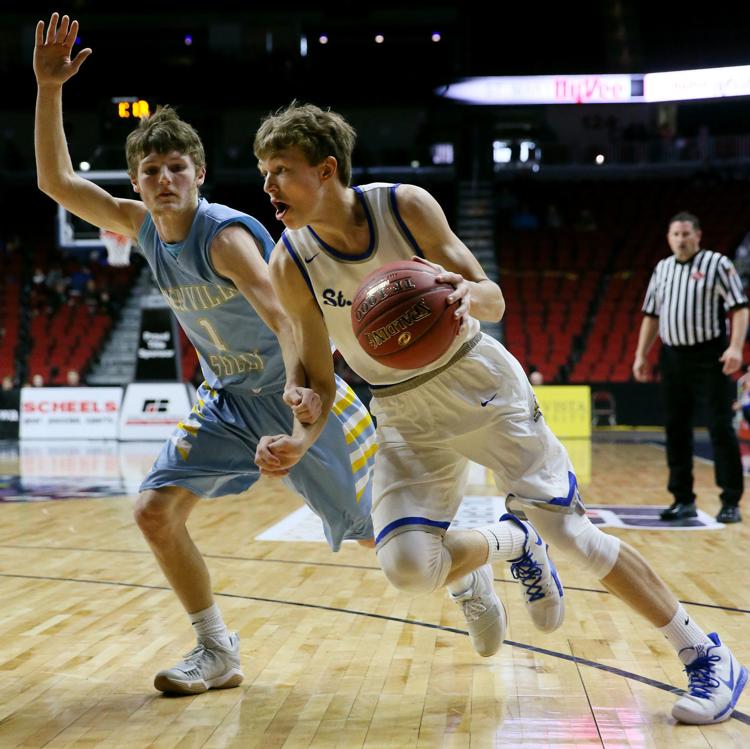 030418 SMR-LS 335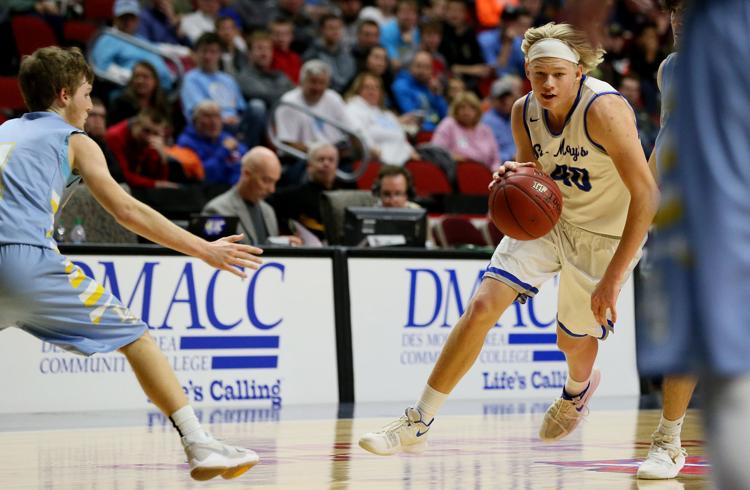 030418 SMR-LS 331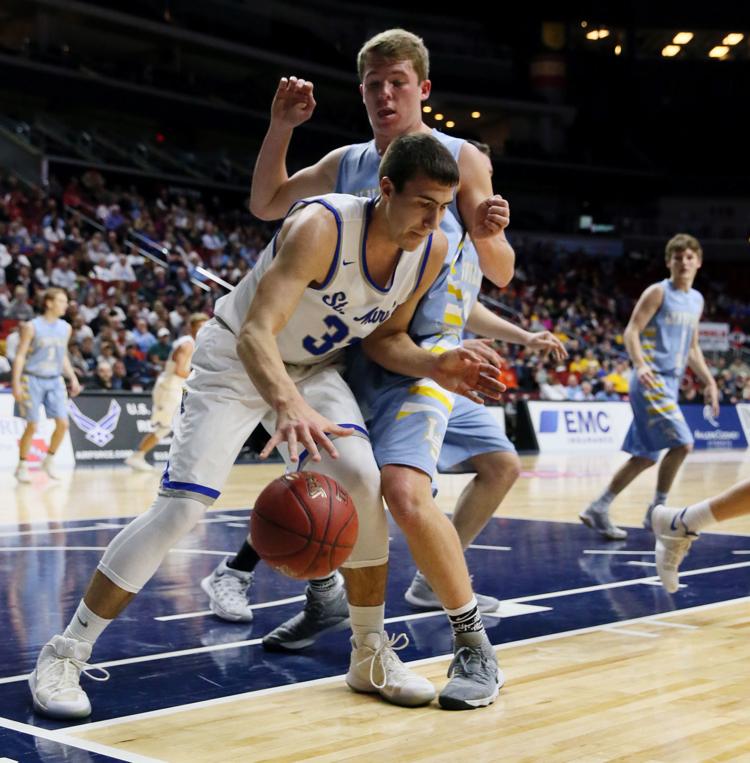 030418 SMR-LS 330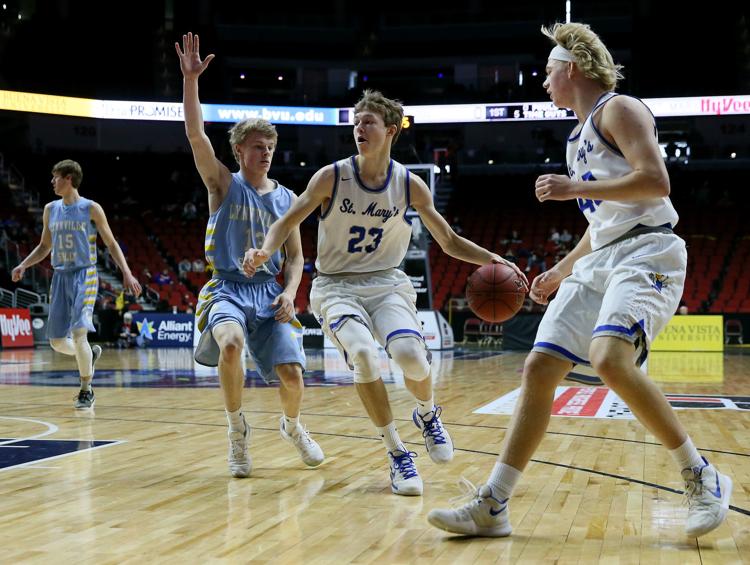 030418 SMR-LS 329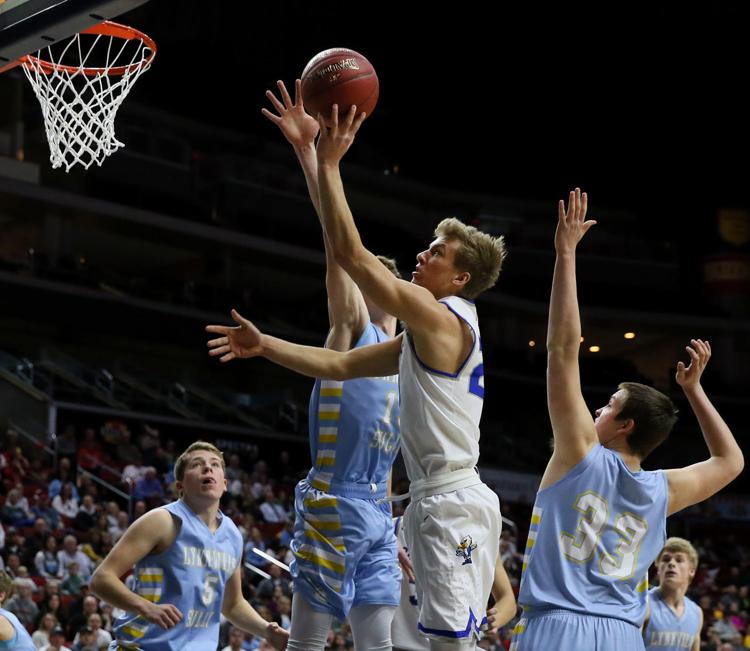 030418 SMR-LS 319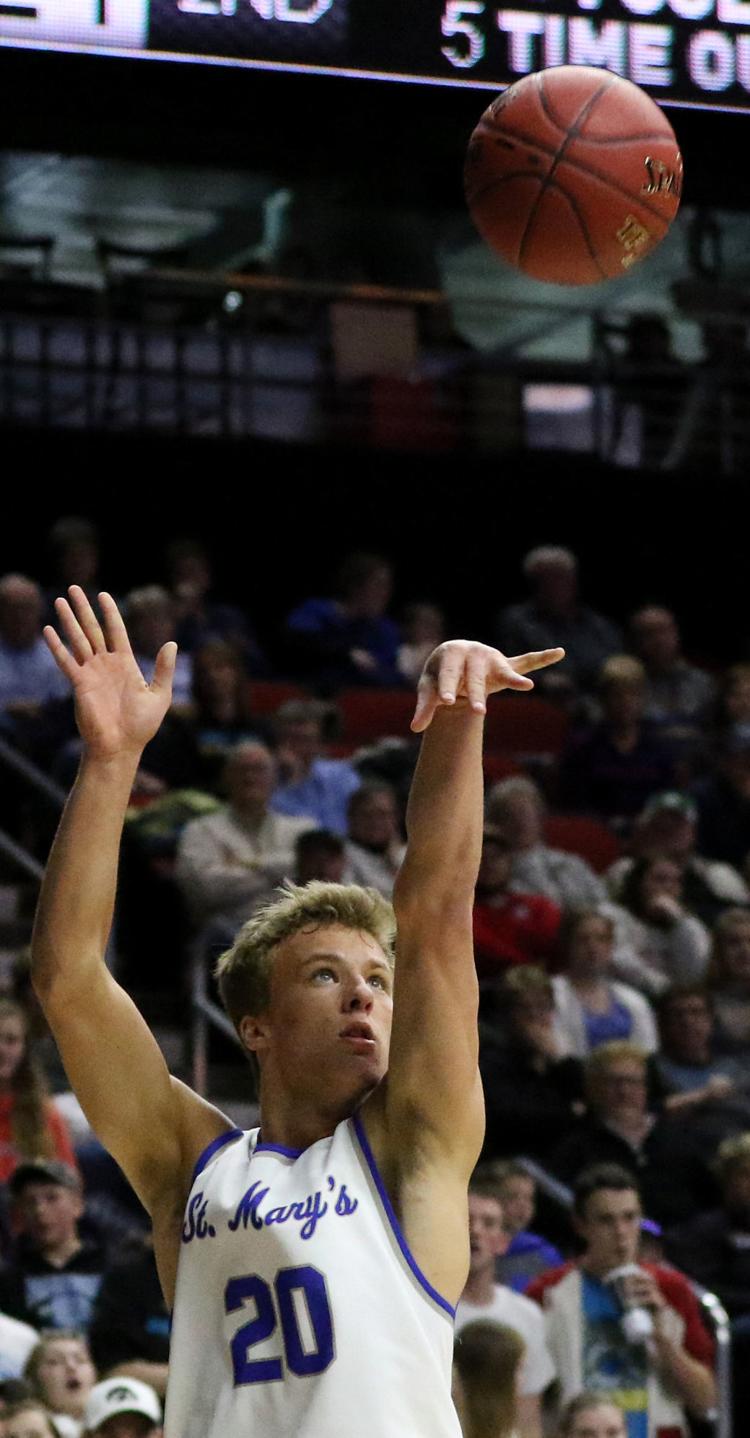 030418 SMR-LS 318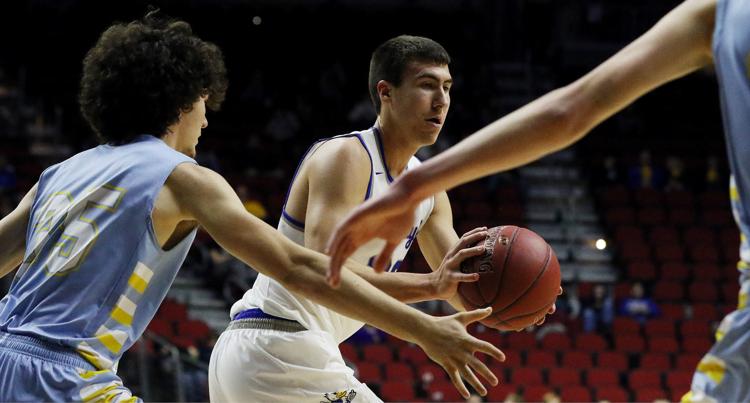 030418 SMR-LS 317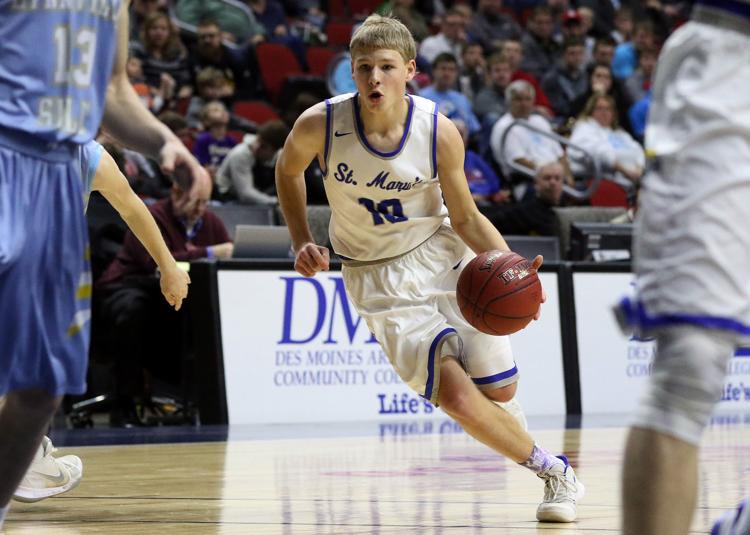 030418 GLR-DBG 443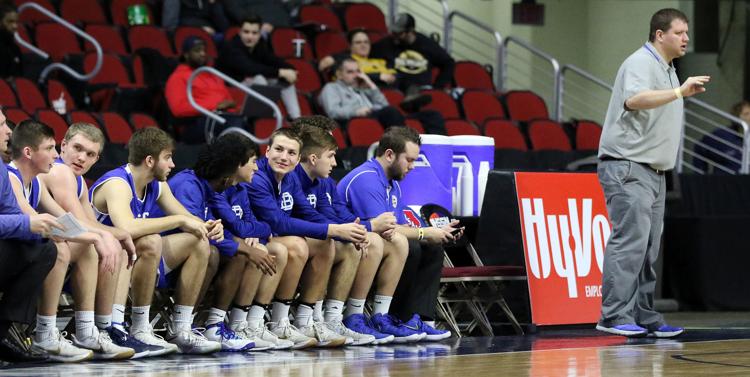 030418 GLR-DBG 444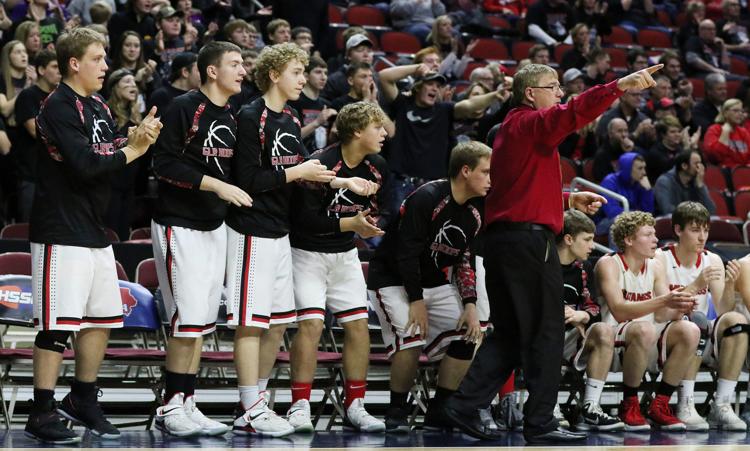 030418 GLR-DBG 445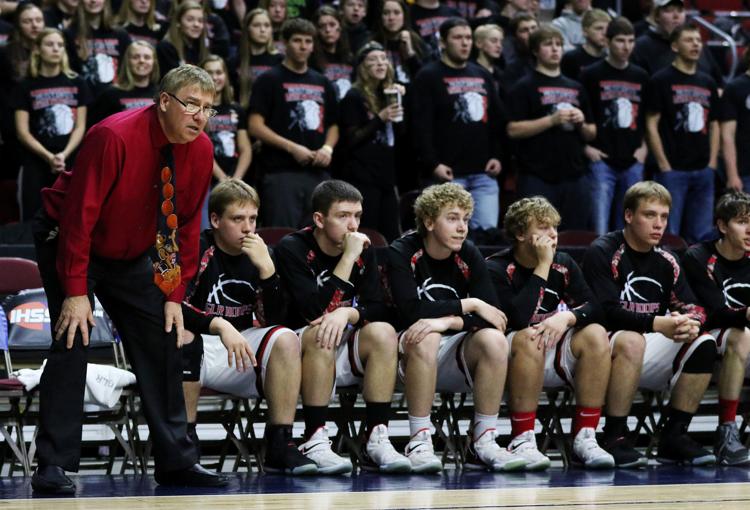 030418 GLR-DBG 446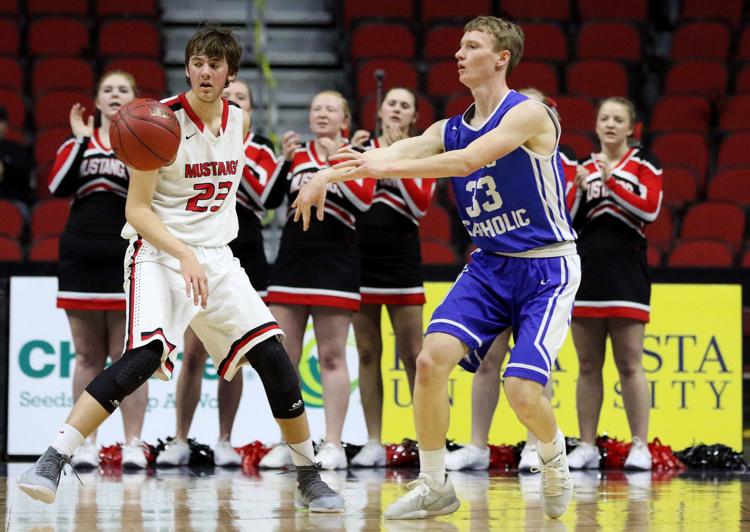 030418 GLR-DBG 463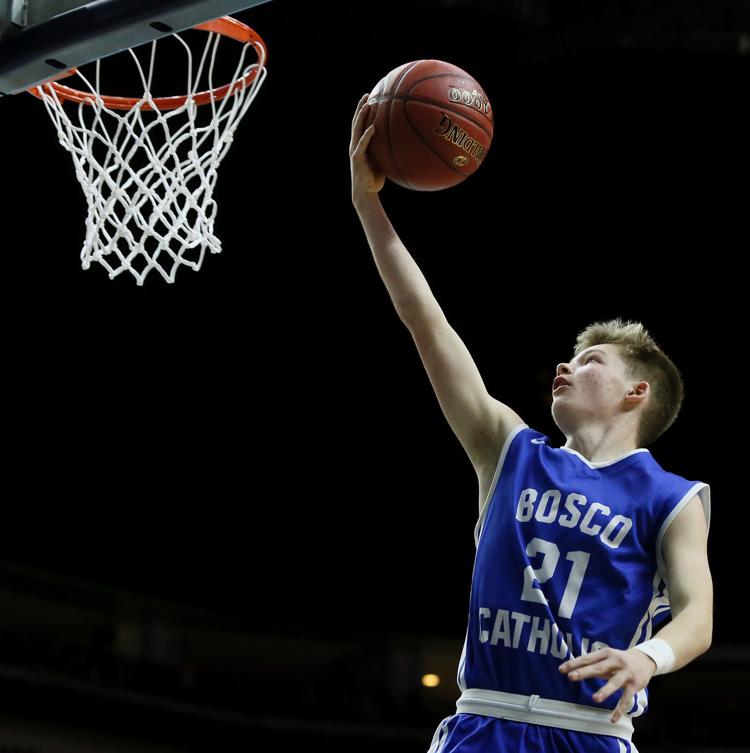 030418 GLR-DBG 464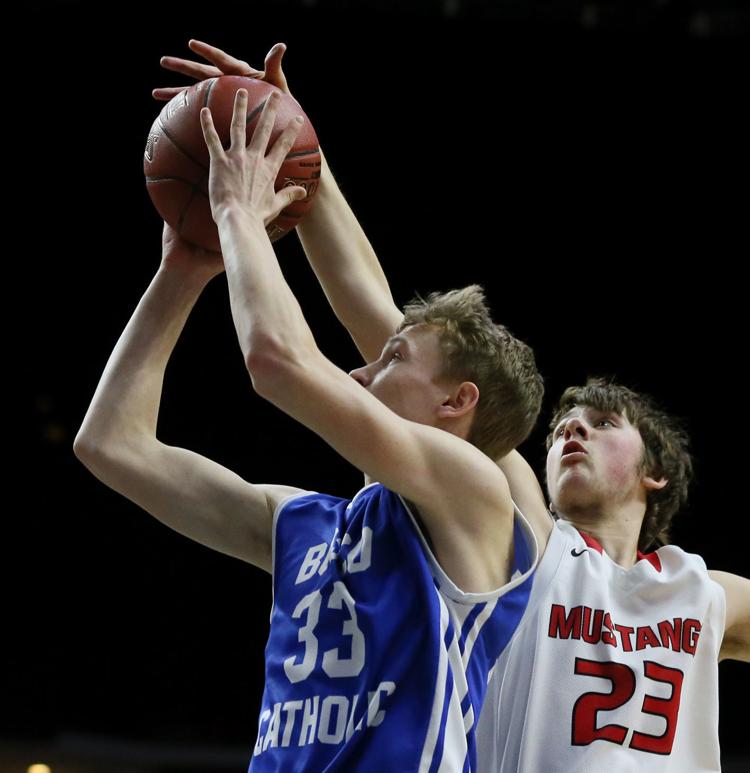 030418 GLR-DBG 465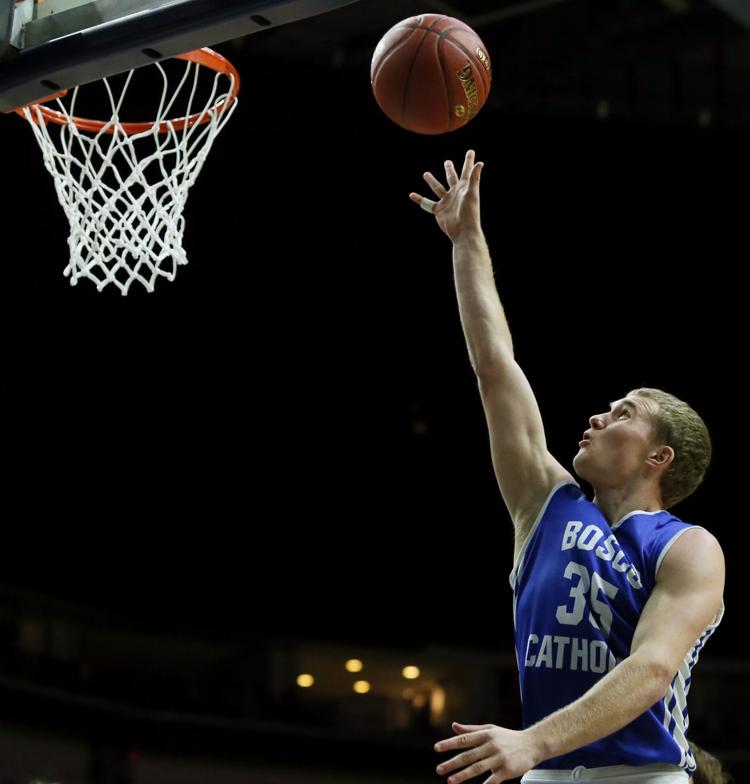 030418 GLR-DBG 466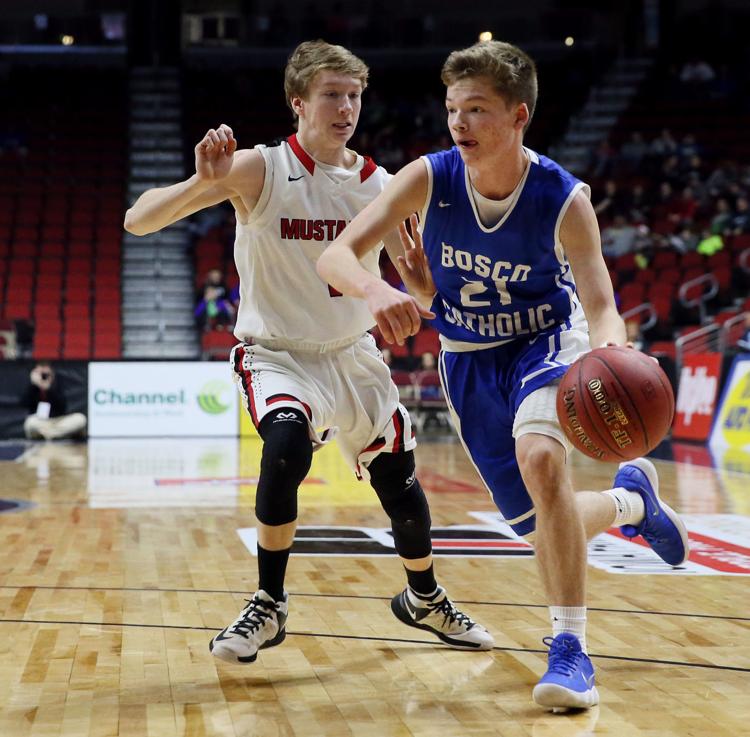 030418 GLR-DBG 467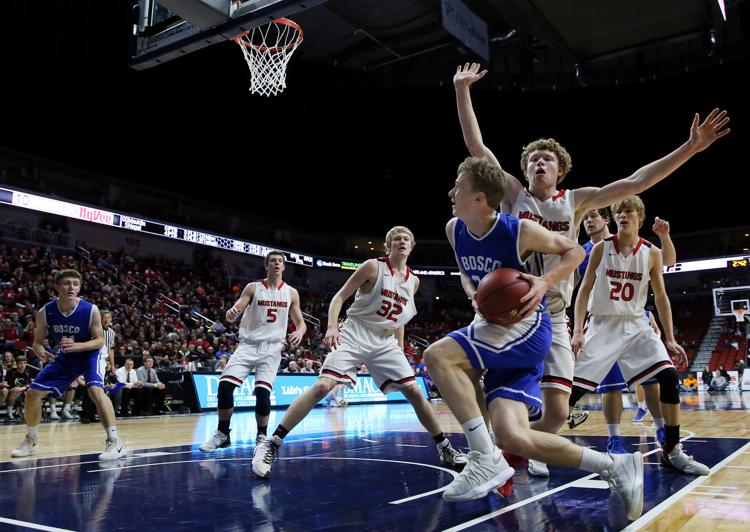 030418 GLR-DBG 468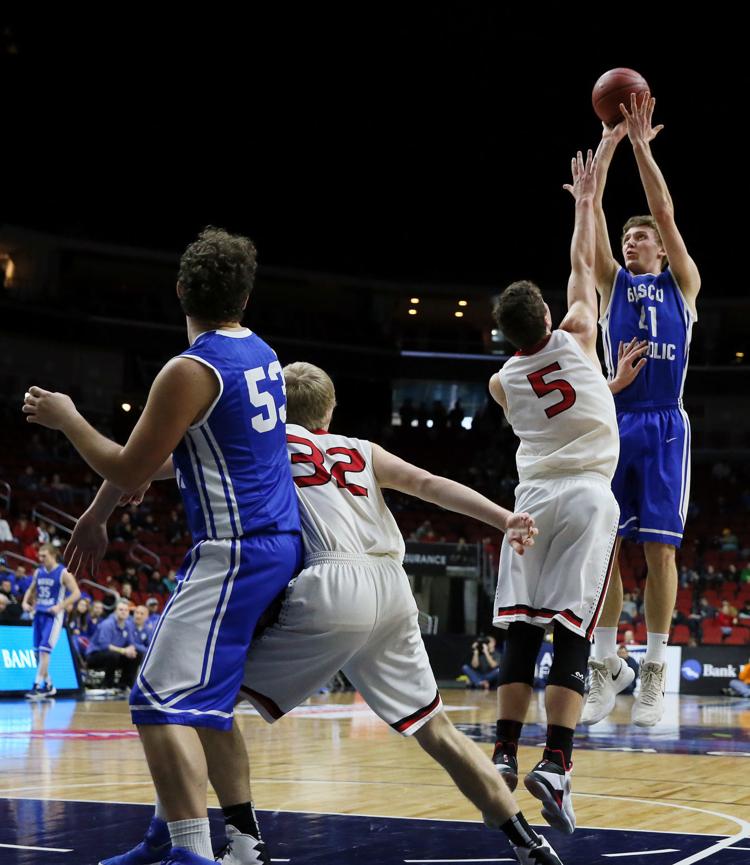 030418 GLR-DBG 469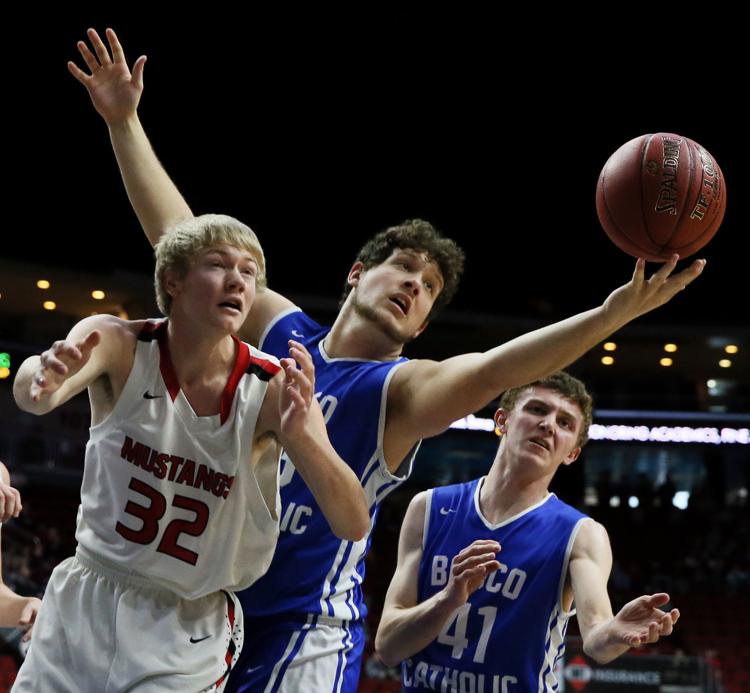 030418 GLR-DBG 471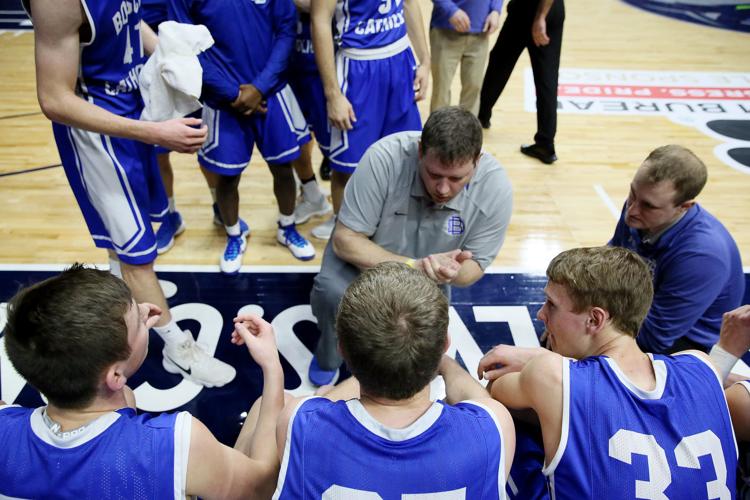 030418 GLR-DBG 472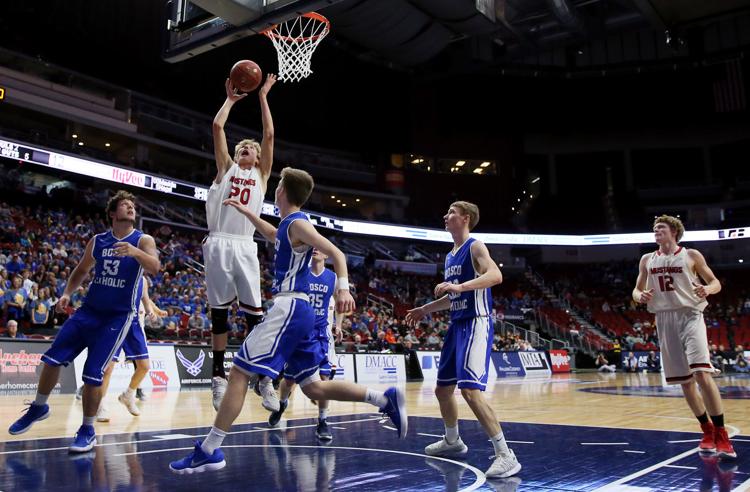 030418 GLR-DBG 473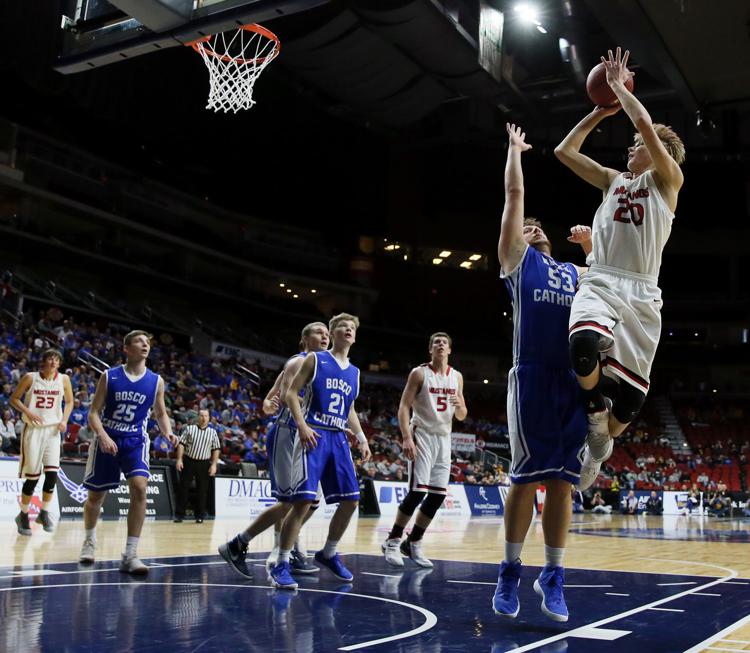 030418 GLR-DBG 474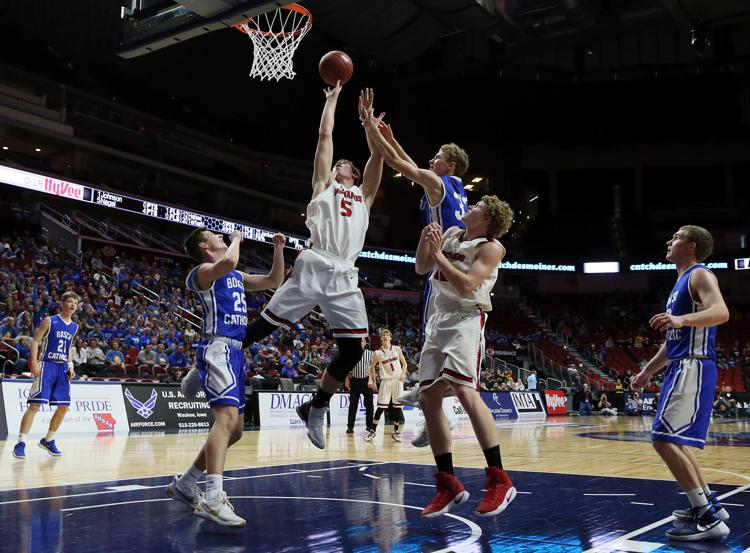 030418 GLR-DBG 475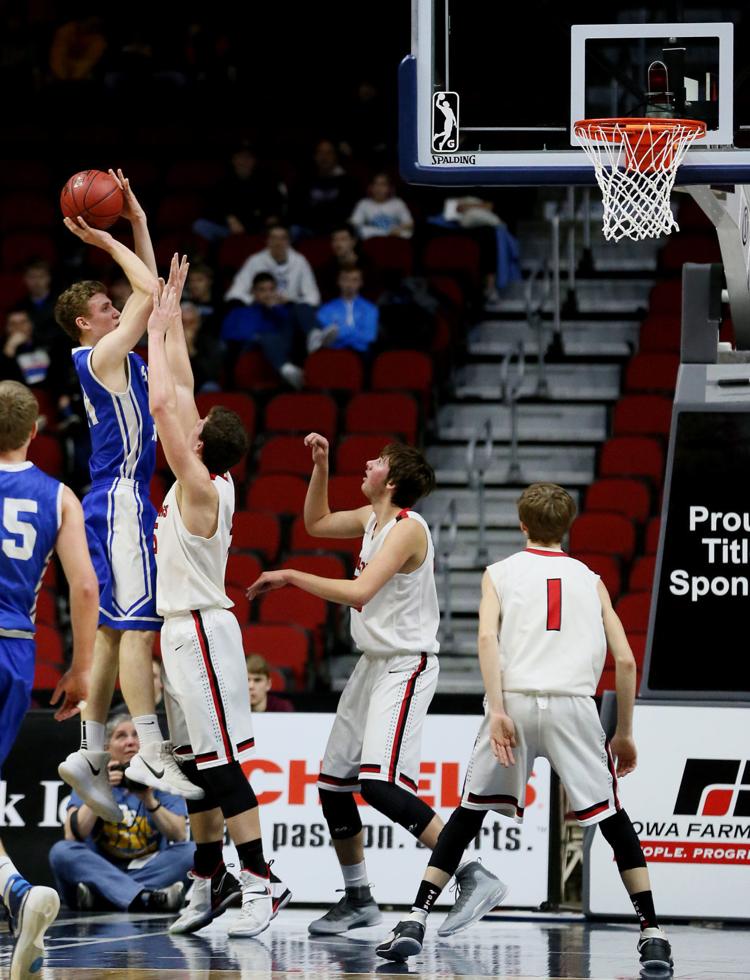 030418 GLR-DBG 476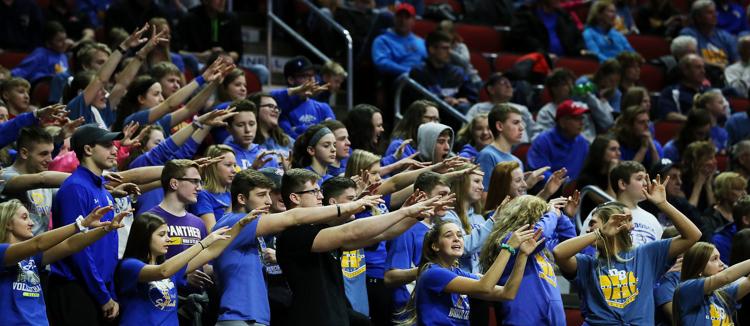 030418 GLR-DBG 477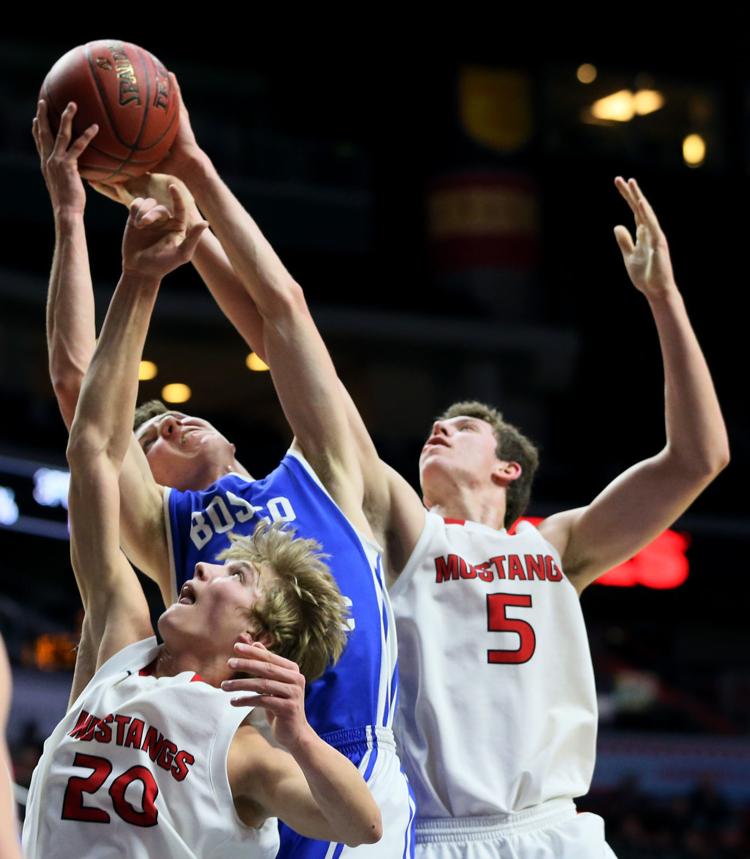 030418 GLR-DBG 478