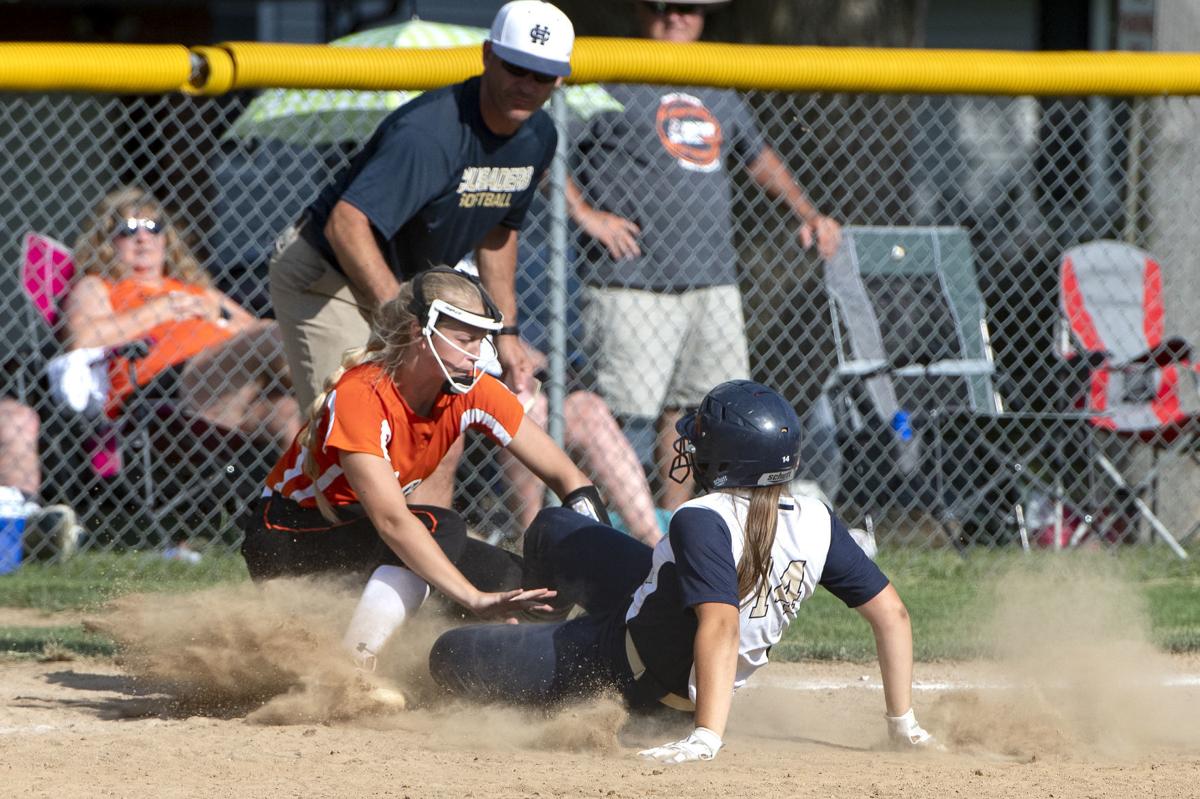 SIOUX CITY – Bishop Heelan High School softball coach Zach Nelson wasn't worried about Angel Shaw on Thursday in Game 2 of a Missouri River doubleheader.
Shaw allowed three runs to the Class 4A fourth-ranked Sergeant Bluff-Luton Warriors in the first inning, but Shaw has pitched since she was 10 years old. She's been in worse jams.
On Thursday, the Crusaders freshman held the Warriors (9-1) scoreless for the final six innings, and the Crusaders (4-6) upset the Warriors 7-3. That loss is SB-L's first of the season. The Warriors won Game 1, 8-4. 
In the first inning of the second game, SB-L had its first three batters reach base. Emma Christensen led off with a single, Chloe Black reached on an error and it was all capped off with Kenzie Foley hitting a three-run home run to left field.
"I felt the pressure of that inning when (Foley) hit that home run," Shaw said. "I wanted to come out with the win at the end and work through it. … I guess, I just knew we had more game to play."
Shaw then retired the next three Warriors hitters and when she came back to the dugout, she wasn't upset. She wasn't getting down on herself.
Shaw admitted she was nervous, but she and Nelson both knew she could turn it around.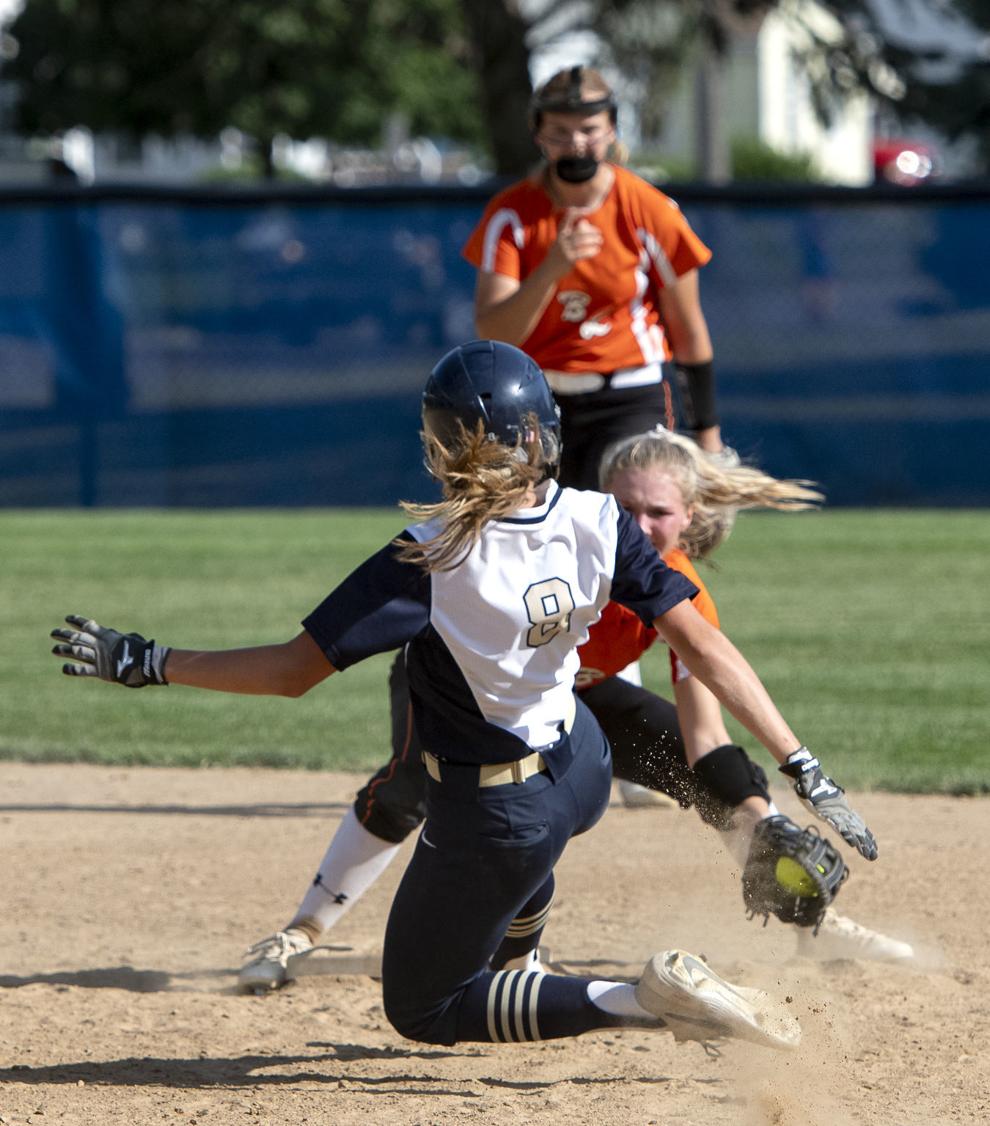 "She's played in more softball than our seniors," Nelson said. "She plays travel ball, and she's getting ready to play Saturday and finding a way to play since we have an open date."
Shaw held the Warriors to three hits, two walks and a hit batsman from the second to the seventh inning. Shaw allowed a single to Black in the seventh, but the Crusaders immediately ended any chance as Foley ended the game on a groundout to second base.
"We knew Angel had talent," Nelson said. "I've been watching her since she was 10 years old, and she's done nothing but work hard. There's no one that works harder than her. She finds a way to get on the circle. We just believe in her. She's a great teammate, she's humble, but she's put in a lot of time and energy into her craft."
Shaw's pitching line was seven innings, five hits, three runs, three walks and two strikeouts. The Crusaders freshman needed 104 pitches to complete the game, and she threw 64 strikes.
"It feels really good to come out with a win in the second game," Shaw said. "I did know I was pitching in Game 2, but I was really excited for Joslyn (Verzal) to pitch in Game 1."
The Warriors couldn't get the timing down on Shaw. Shaw has a slow wind-up, and then she fires the ball with much more speed than expected.
After the first inning, it was evident the Warriors were trying to figure Shaw out.
"The ball jumps out of her hand, and I think that gave our girls a little different rhythm than they're used to," SB-L coach Jared Ocker said. "They just kept us off-balance. Some of our girls got out when they hit the ball well a couple times and I don't know if that affected them at all. We're still getting used to doubleheaders, and there's going to be some ups and downs with it along the way."
Shaw was making her fourth career start. Entering Thursday, Shaw was 2-1 with a 3.23 ERA. Her strikeout-to-walk ratio was 12/4 and opponents were hitting .202.
Nelson advocated for Shaw to pitch varsity last year, but couldn't persuade former Crusaders coach Stacia Barker for a chance.
So when Nelson took over for Barker, he knew that Shaw was going to get some time in the circle.
"Coach Barker didn't think she was ready … I just believe in Angel," Nelson said. "What I noticed about her was what you saw tonight. When most girls, when they pitch, they cry if they walk somebody then they give it up. Ever since I've seen Angel in the circle, she's always smiling and she's always doing her best."
Shaw also had a big hit to help her own cause. She hit a two-run double in the fourth inning that tied the game at 3-3.
Shaw wasn't the only one. On Senior Night, the three Crusaders seniors – Kennedy Bork, Kiana Fjeldheim and Liz Meyer – had big hits throughout the night.
Bork was 2-for-3 with an RBI. Both hits were for extra bases. In the third inning, Bork led off with a double and later scored on Shaw's double.
Then, in the fourth inning, Bork knocked in the go-ahead run with a triple that scored freshman Kenley Meis.
Meyer didn't knock home any runs in the nightcap, but she had two late singles. Fjeldheim walked in Game 2, but in Game 1, she had a triple and a single.
Bork was the senior that was the most excited that the Crusaders beat the No. 4 Warriors on Senior Night. It was the first time the Crusaders beat the Warriors at home since June 27, 2017, when Heelan beat SB-L 8-7.
"It feels super good. It took all of us tonight," Bork said. "I think we came together and we were proud of how we played in the first game. We decided that we needed to keep playing hard and try to win every inning."
Game 1
The Warriors scored five second-inning runs to start the doubleheader with the win.
Christensen hit a grand slam in that inning over the right-field wall to break open the inning. Elise Evans-Murphy started the rally with a lead-off single, and then Kylie Kerr hit a double.
Ella Skinner and Addie Brown reached on a hit by pitch and single, and that set up Christensen to hit her third homer of the condensed season.
Heelan scored in the first inning on a Meyer RBI single.
Ellie Gengler then scored on a wild pitch in the third inning, and Heelan tacked on its last two runs in the sixth inning.
PHOTOS: North vs Westwood softball
North vs Westwood softball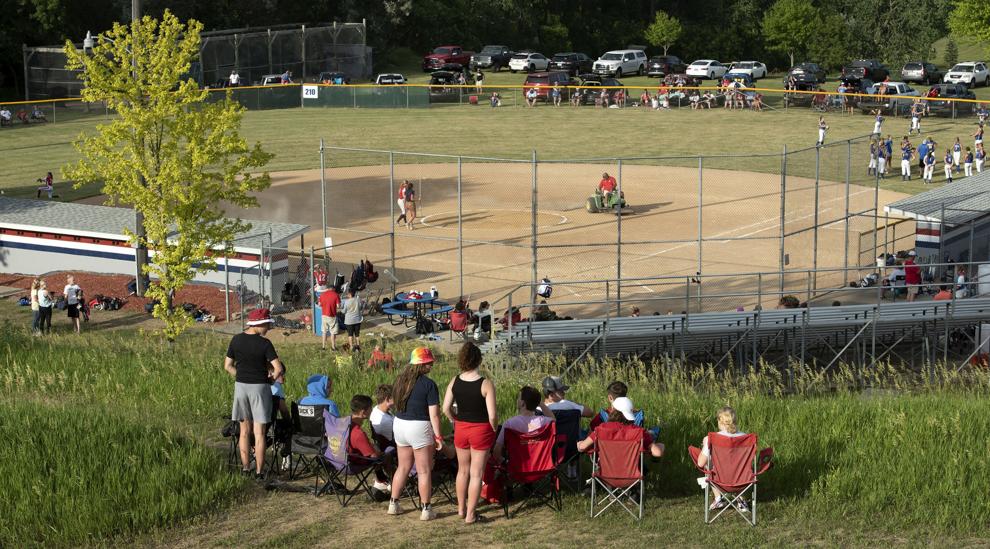 North vs Westwood softball
North vs Westwood softball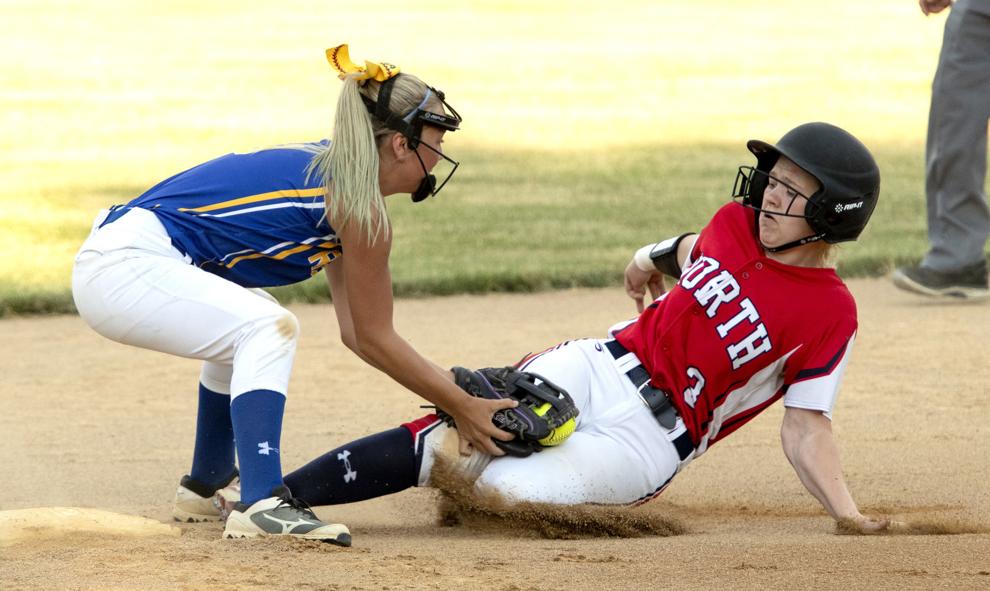 North vs Westwood softball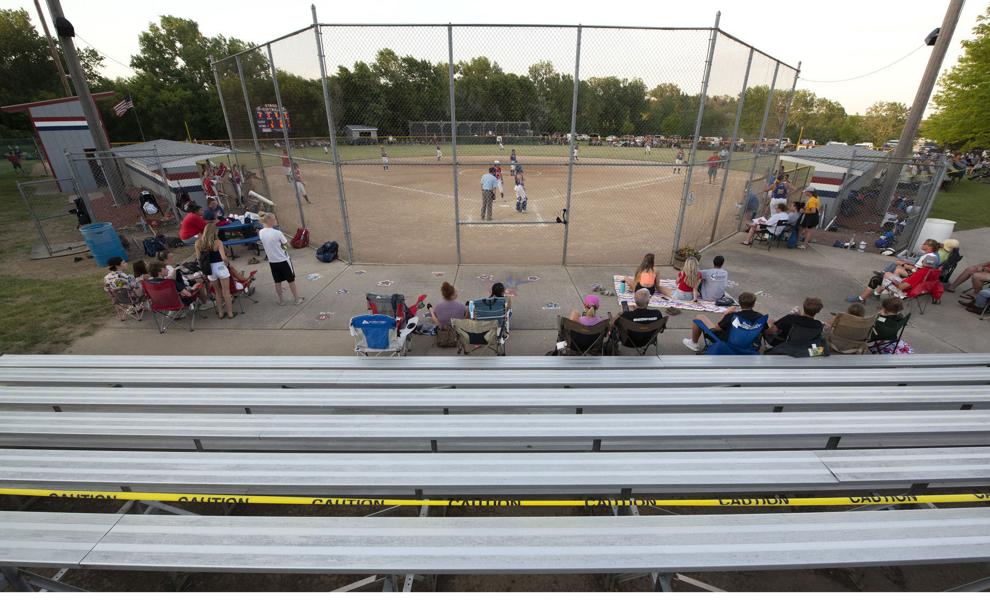 North vs Westwood softball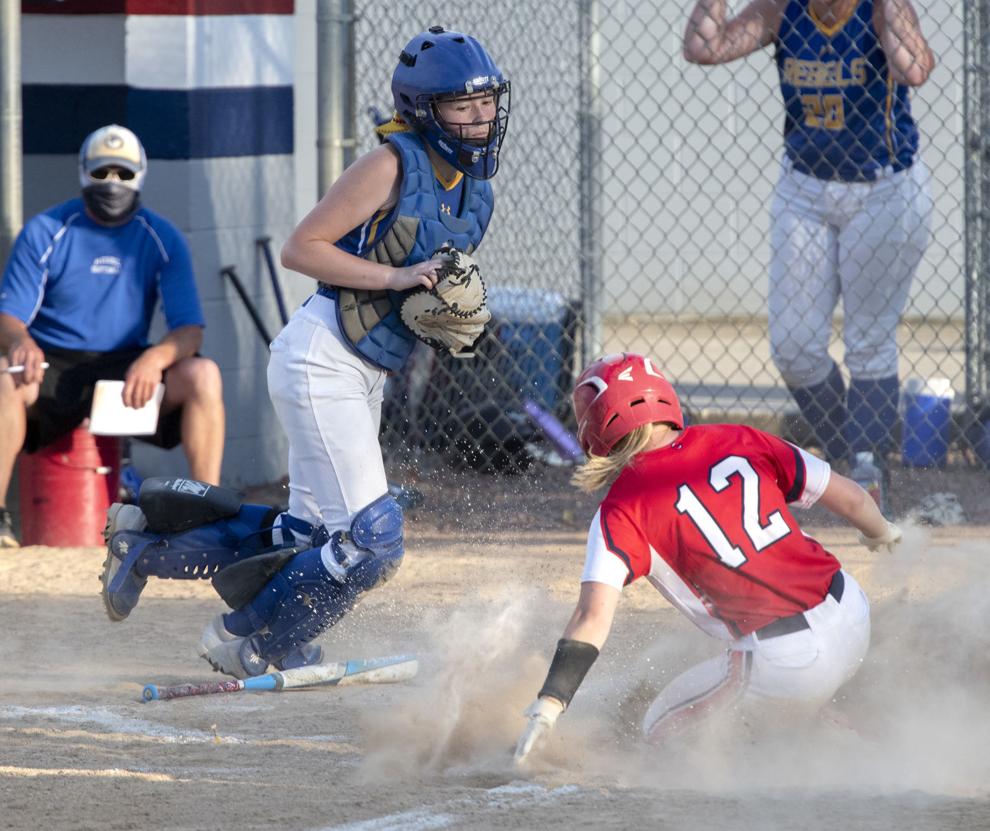 North vs Westwood softball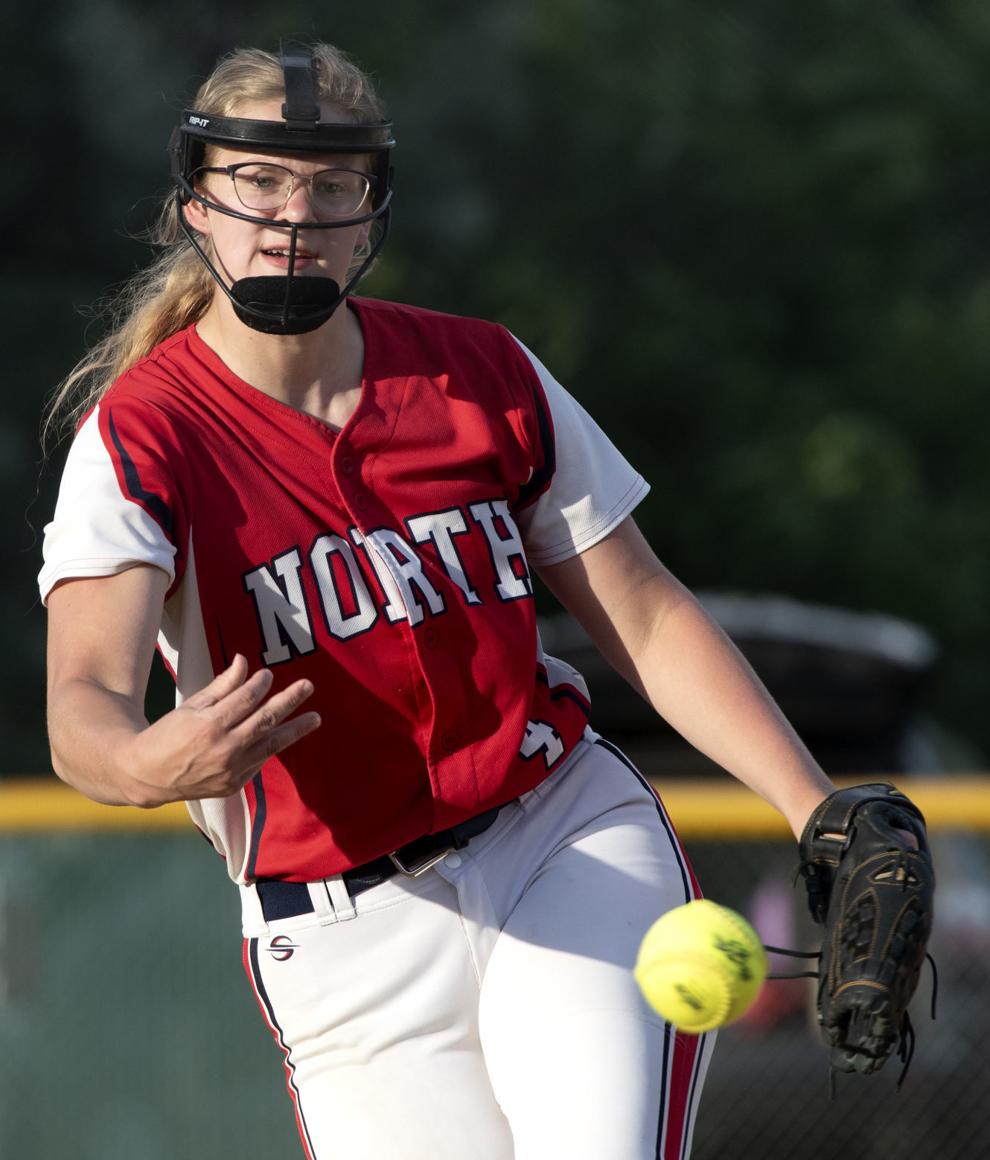 North vs Westwood softball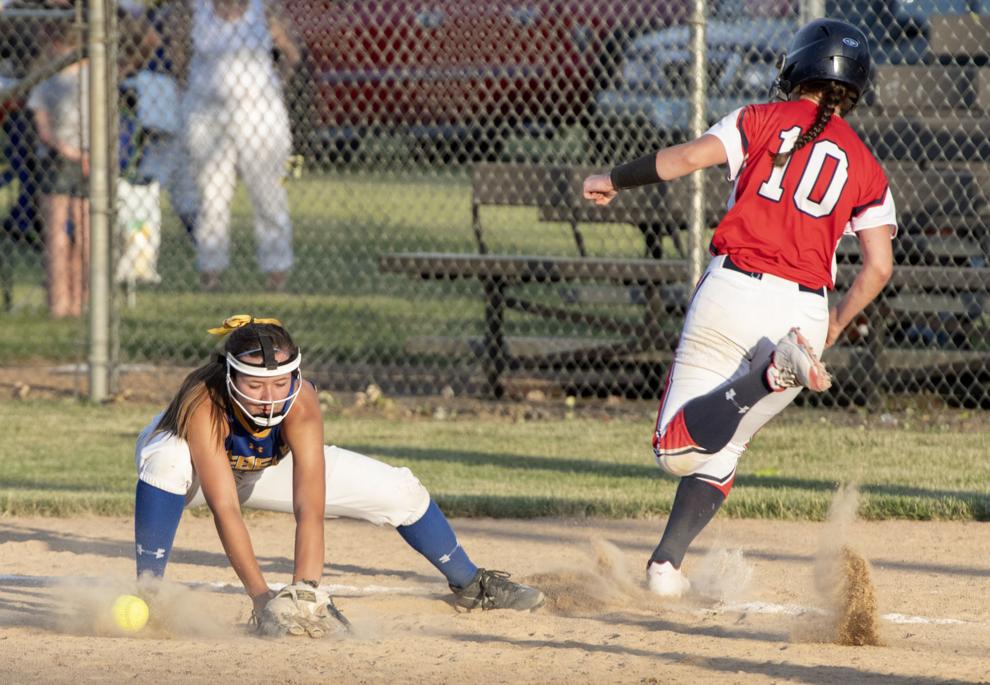 North vs Westwood softball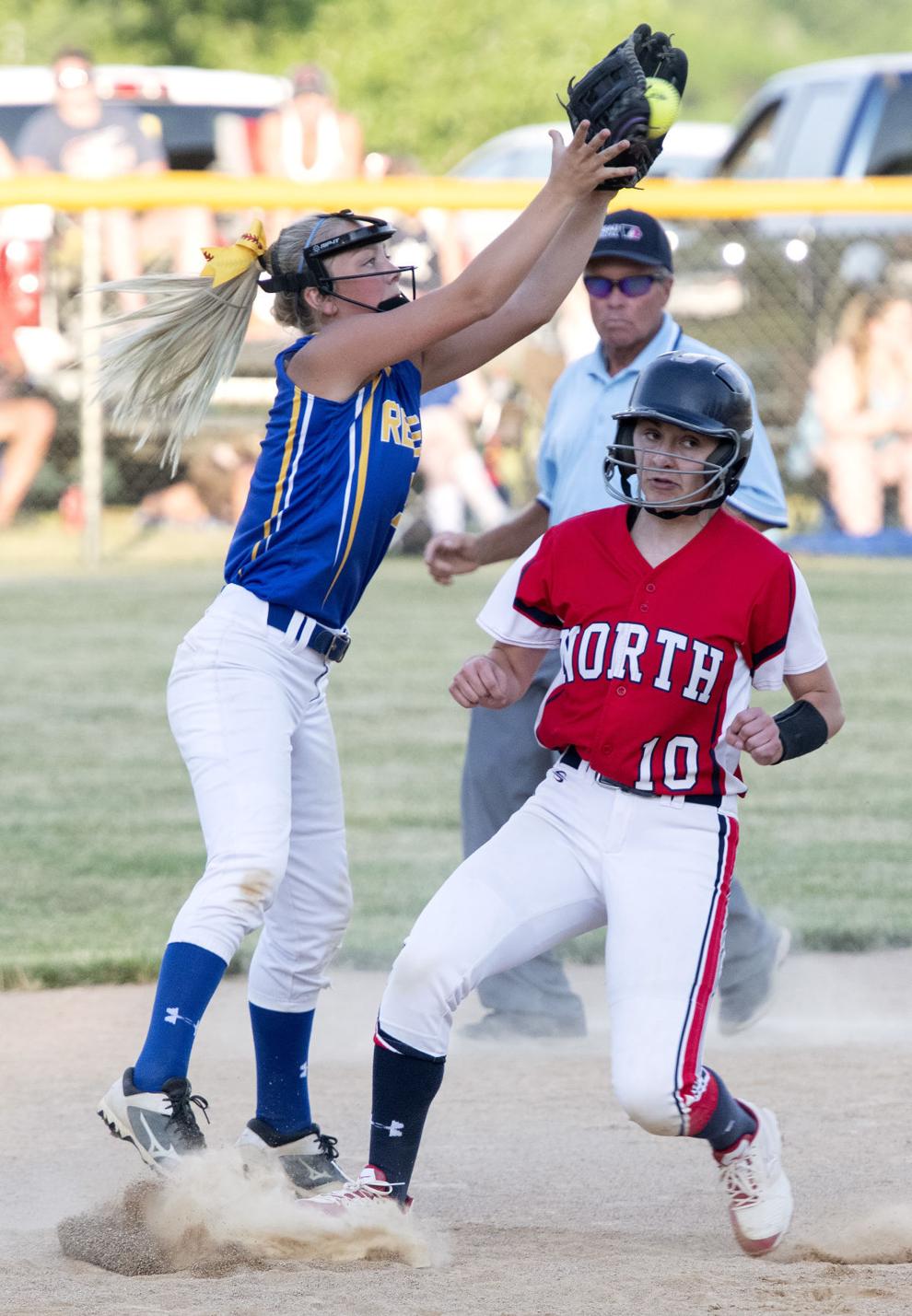 North vs Westwood softball
North vs Westwood softball