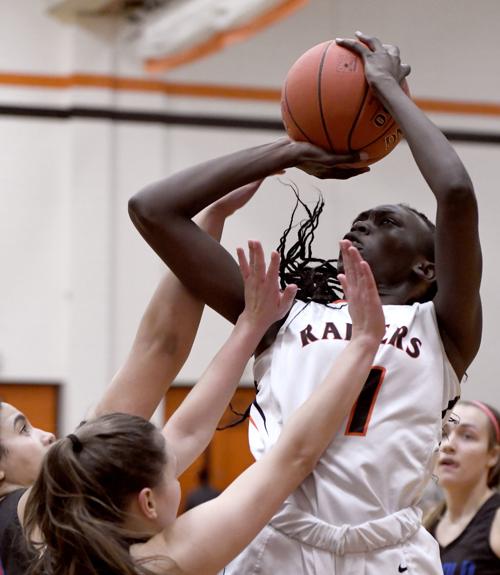 SIOUX CITY -- East High School girls basketball coach Brian Drent doesn't think Tuesday's 49-47 loss at home to Council Bluffs Abraham Lincoln is a bad loss, but he believes it's a tough loss to take.
Both teams are ranked in the top-15 in Class 5A and are two of the top teams in the Missouri River Conference along with Bishop Heelan. With the loss, East is now looking up at the Lynx, who hold the top spot with a 6-0 record, and Heelan, which is second at 5-1 in the MRAC. East falls to third at 4-2.
The Black Raiders (8-3, 4-2) chipped away at an 11-point fourth-quarter deficit but in the end, East couldn't complete the comeback.
"We just came out flat, and Lincoln is too good of a team to do that against," Drent said. "We can't dig ourselves out of a hole against a team like that."
In all, the Black Raiders committed 21 turnovers as Lincoln's lengthy man-to-man defense provided problems and frustrations.
The Lynx (9-2, 6-0) wouldn't allow East's Nyamer Diew or Katlynn Tucker too many opportunities to score and even when those two did touch the ball, Lincoln's defense was there with a hand up and forced them to put the ball on the floor.
The Lynx, ranked 14th in 5A, held the Black Raiders to 15 first-half points. The Black Raiders had just six made field goals and went 2-for-6 from the free-throw line.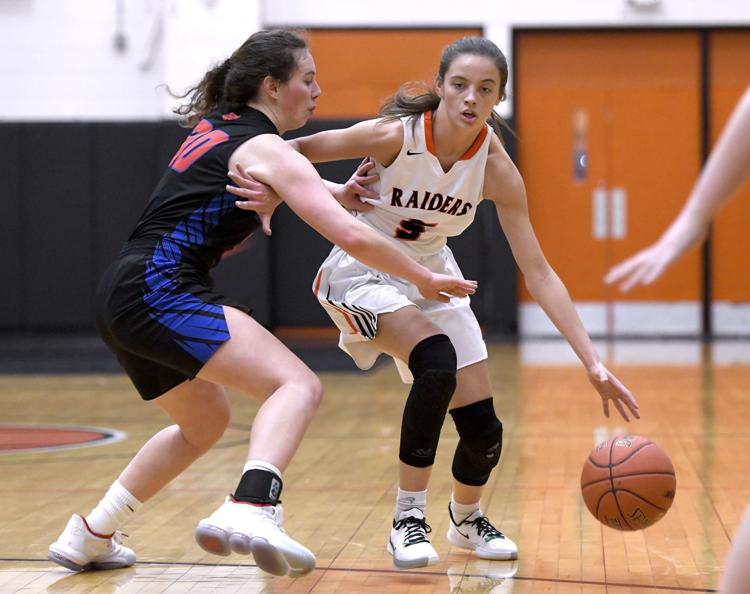 Lynx coach Chad Schaa challenged East to beat them with other players.
"We knew there were certain people we could stay off of and see if they could beat us with their shots," Schaa said. "East has really good players and we wanted to take away their best shooters as best we could and make them shoot some tough shots."
Diew led her team with six first-half points while Madi Van Dyke had four, Megan Callahan scored three and Taylor Drent scored two.
"They knew where our best players were and their help-side defense did really well, and they shot the ball really well," Diew said. "The turnovers were very frustrating."
Diew, who led East with 14 points, thought the team didn't practice well on Monday and it flowed over into Tuesday's game.
"The focus wasn't there and we were sloppy," Diew said. "Our passes weren't good and it carried over to the game. We need to learn how to have good practices and carry them over into games."
You have free articles remaining.
Diew added that a team with six seniors on it can't play bad games at the midpoint of the season.
"There's these bumps in the road, and we can't afford to have them right now, especially since we're an experienced team," Diew said. "We need to work on consistency."
Diew pointed out that the inconsistencies weren't a problem at the beginning of the season and wondered if the time off at holiday break messed up the tempo that East had before it stepped away for the end of December.
The inconsistent play has Diew nervous whether the Black Raiders can return to the same form they had before.
"How are we going to play when we have to win three games to go to state?" Diew said. "How are we going to play in other big stretches, when we play Heelan (on Monday)? Practice has to go over good for us."
It's not like the Black Raiders weren't afraid of the moment of playing a ranked team or to potentially take prime position in the MRAC.
Earlier this month, the Black Raiders nearly beat No. 3 Johnston 61-59 to open the month, then the Black Raiders beat current 3A top-ranked Bishop Heelan on Dec. 7 to open up league play.
On the bright side, East showed promise in the fourth quarter.
The Black Raiders went on a 13-5 run late, including 3-pointers from Diew and Callahan.
Olivia Barnes hit a tough basket in the paint, and Taylor Drent hit a 3 that chipped the Lynx's lead to 43-40.
"We've done that several times this year," Coach Drent said. "It's good to see them continue to fight."
Julia Wagoner, however, gave the Lynx a three-point possession on their next trip. Wagoner was fouled with 45 seconds remaining and missed the second free-throw attempt on a 1-and-1 situation.
The ball traveled over near the Lincoln bench and Wagoner found her way over to the ball and was fouled again. She hit both of those free throws to put the Lynx back up by six.
Diew and Kayla Benson scored on East's next two possessions but Wagoner hit two free throws with less than 10 seconds left to seal the win.
Wagoner and Jillian Shanks led CBAL with 15 points each.
Dakota Wesleyan at Northwestern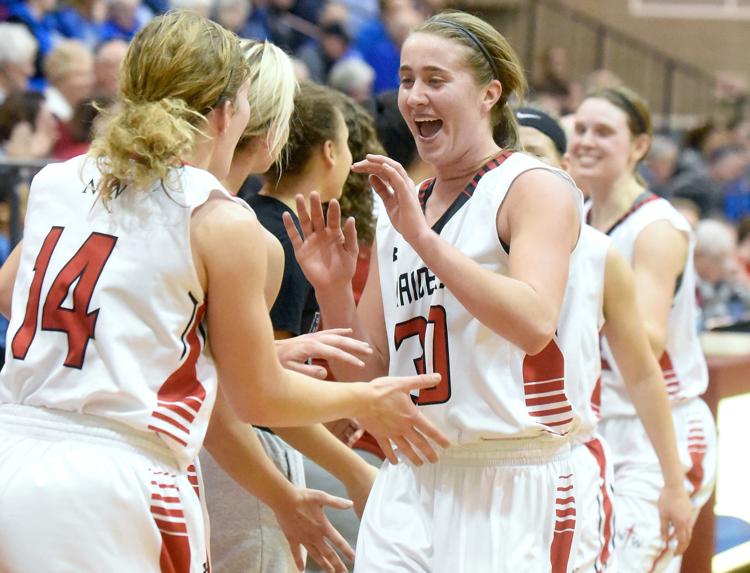 Sergeant Bluff-Luton at Sioux City East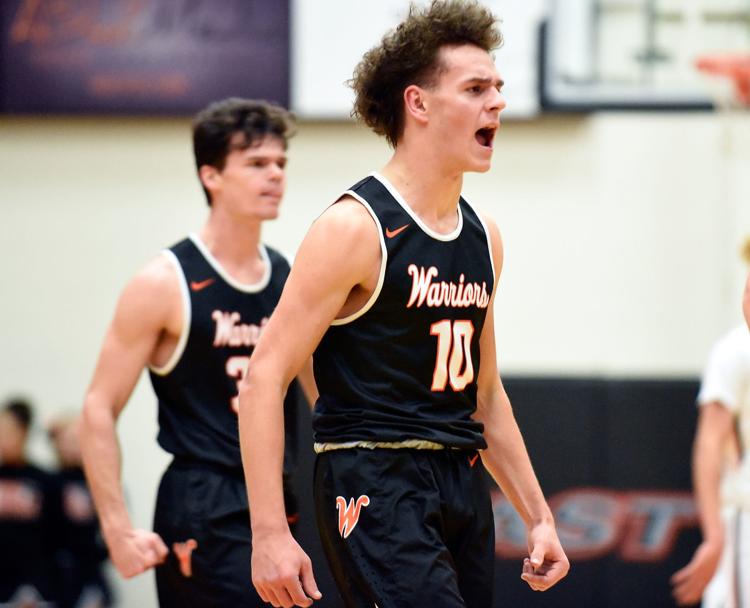 Morningside Football Celebration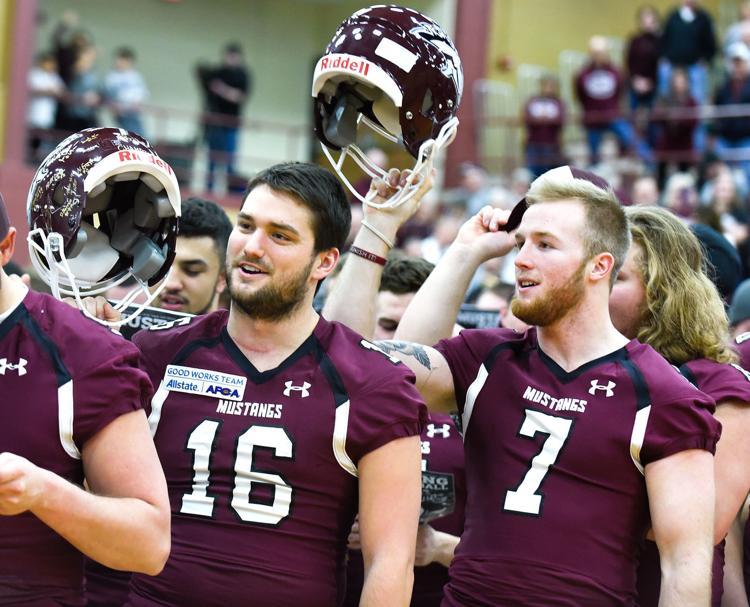 Sioux City Musketeers vs. Muskegon Lumberjacks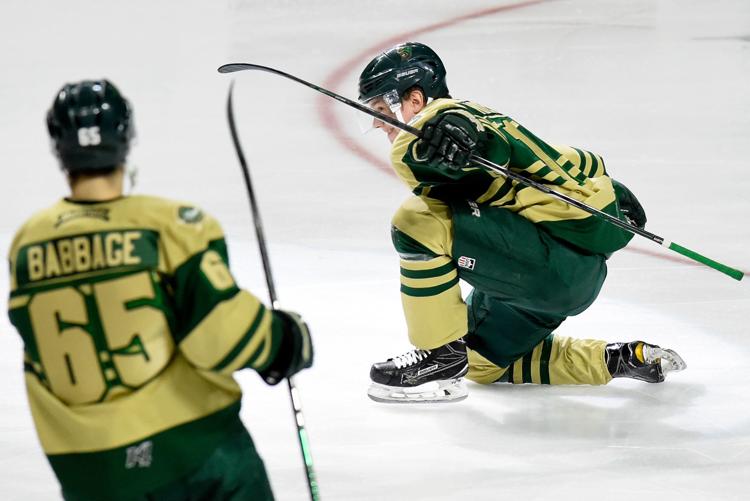 Sioux City Musketeers vs. Muskegon Lumberjacks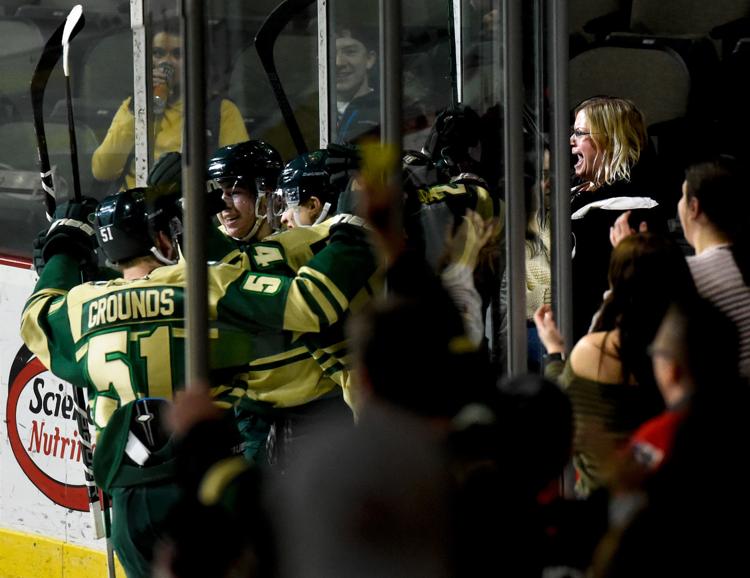 South Sioux City vs. Heelan girls basketball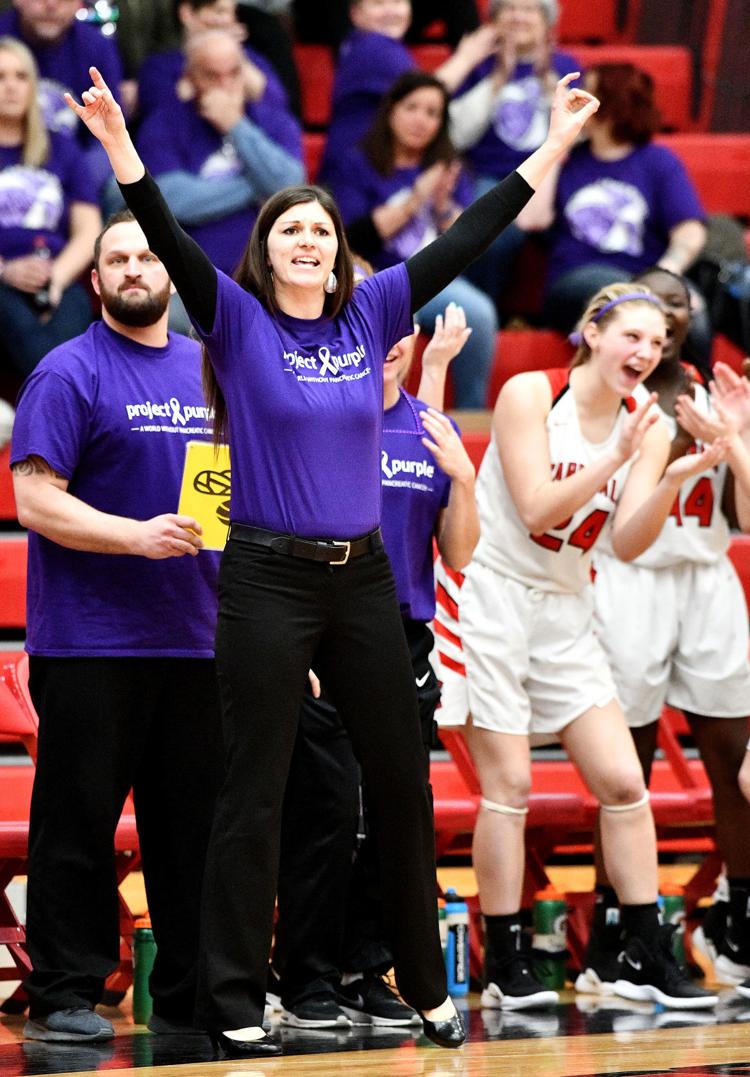 Wrestling Class 2A Duals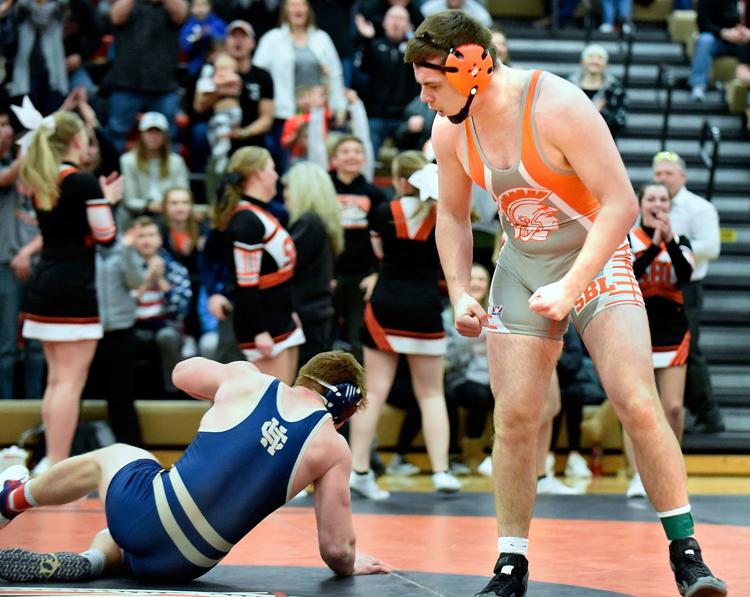 Northwestern at Briar Cliff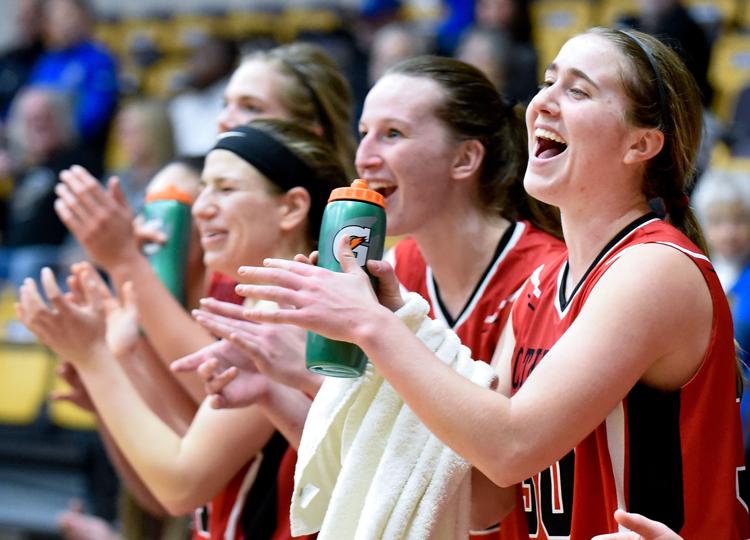 Briar Cliff at Morningside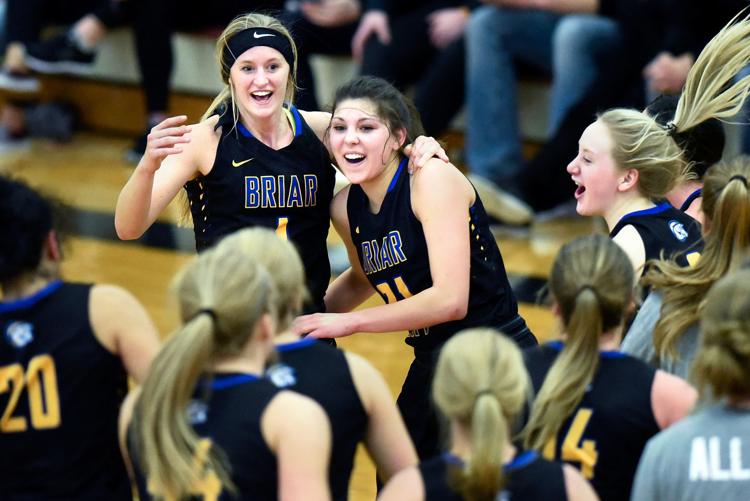 Briar Cliff at Morningside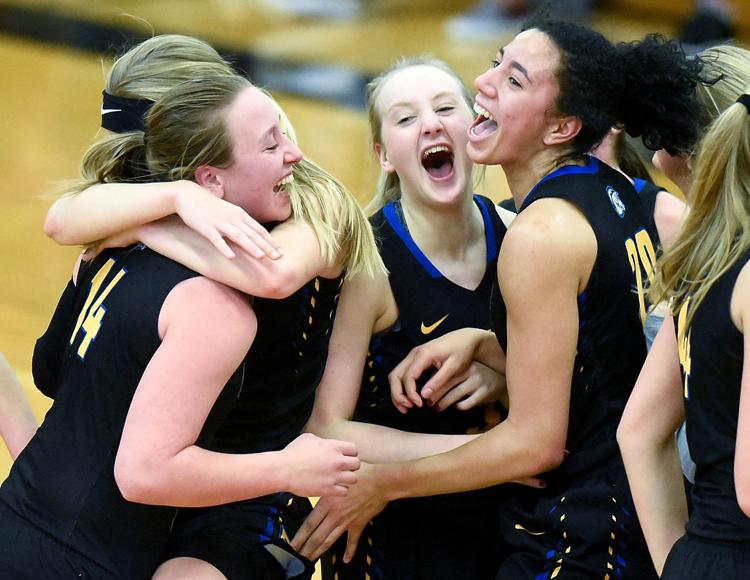 2019 State Wrestling Friday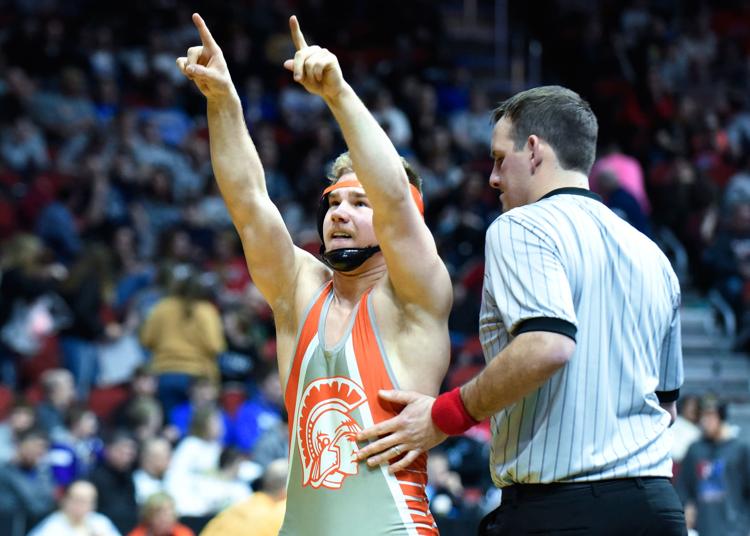 2019 State Wrestling Friday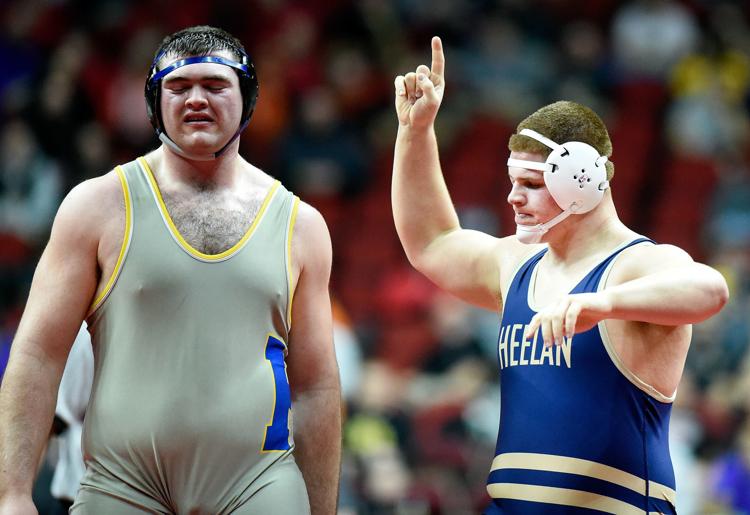 2019 State Wrestling Friday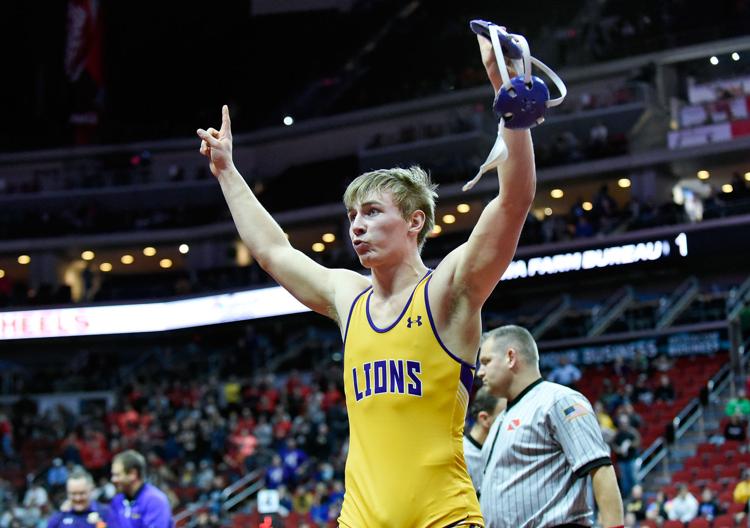 Kory Van Oort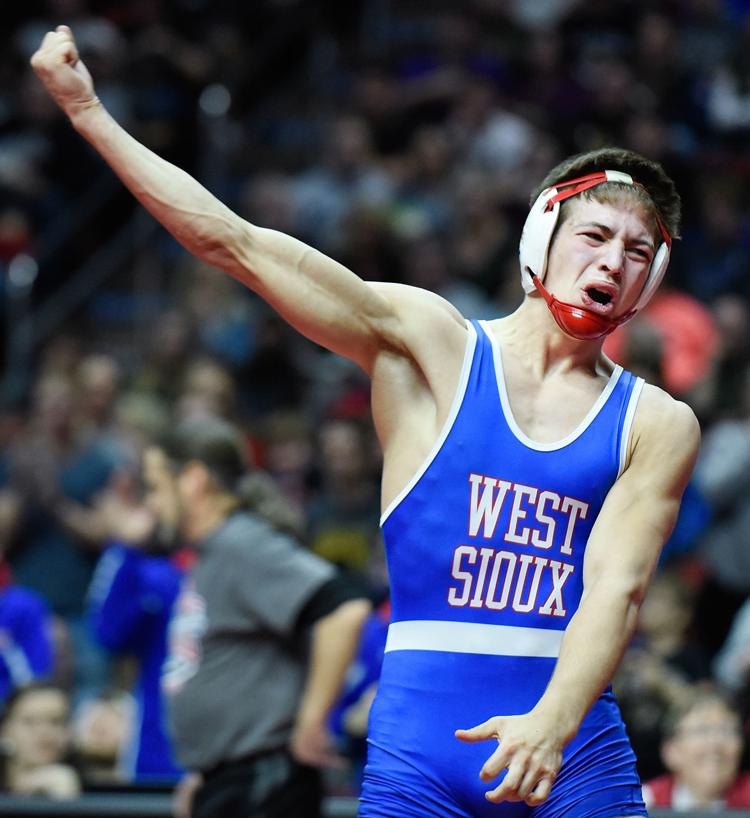 Le Mars vs. Bishop Heelan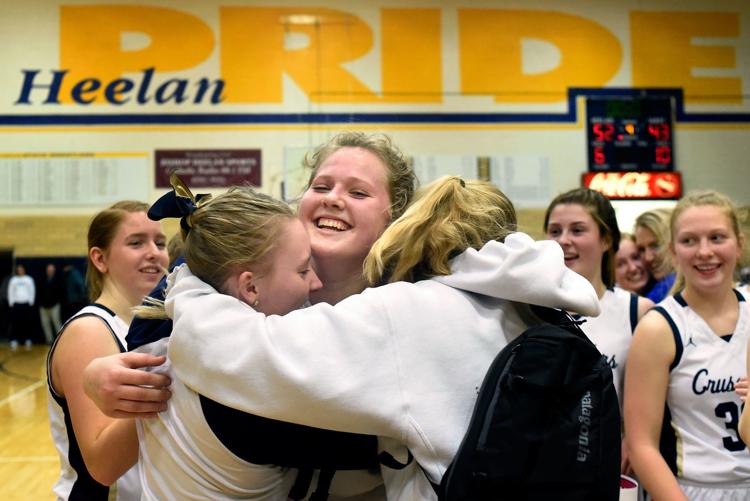 Sioux City West vs. Sioux City East
Sioux City West vs. Sioux City East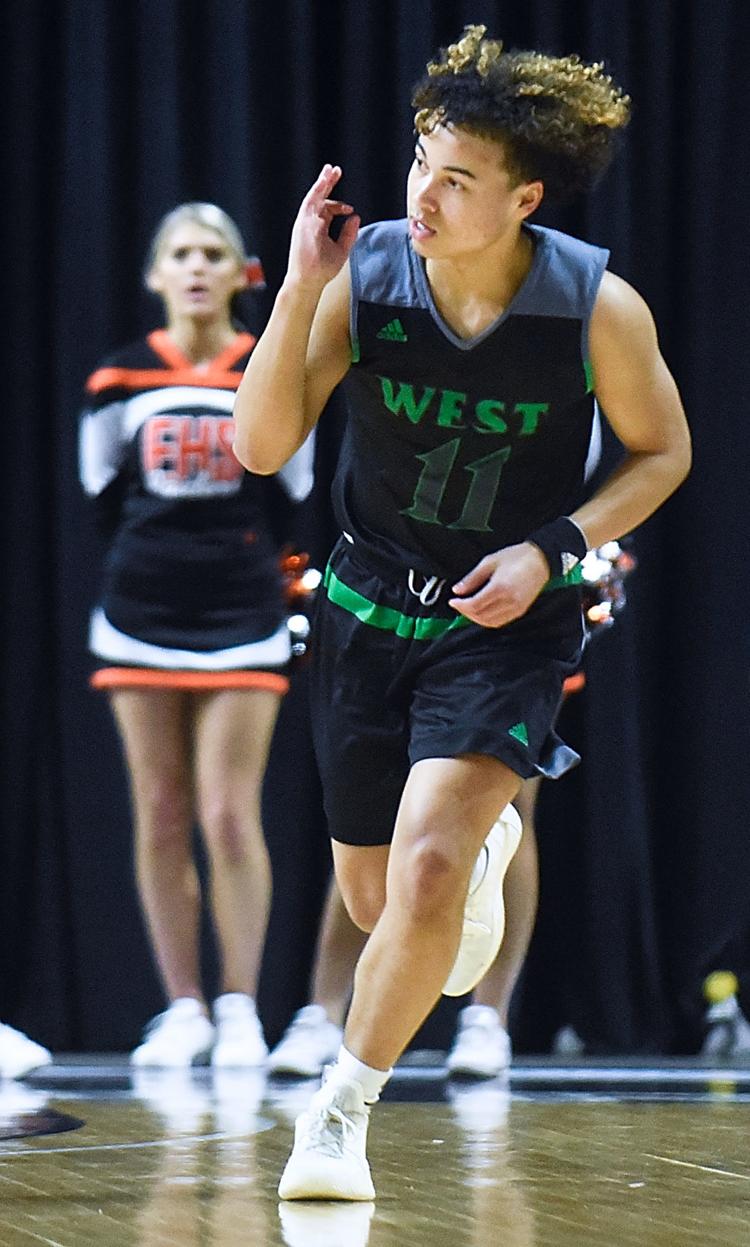 Newell-Fonda vs. Marquette Catholic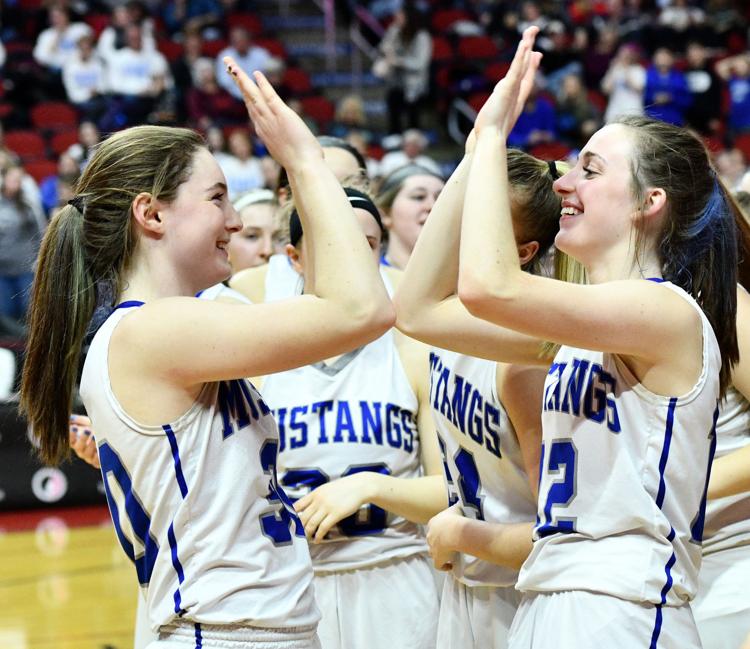 Newell-Fonda girls basketball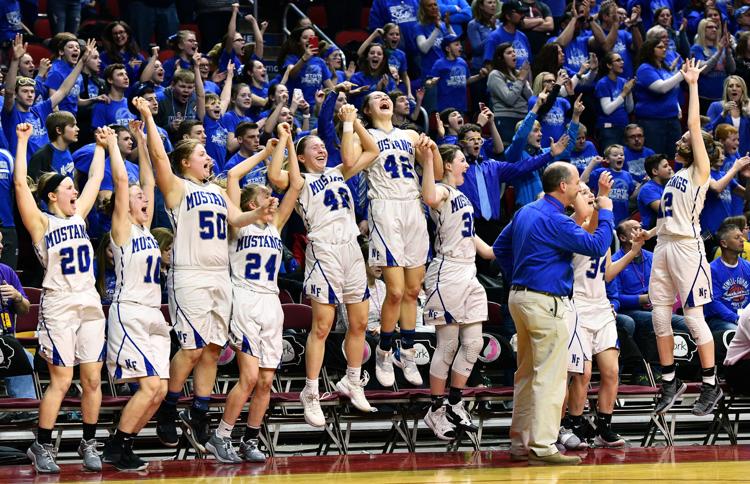 Boyden-Hull vs. South Hamilton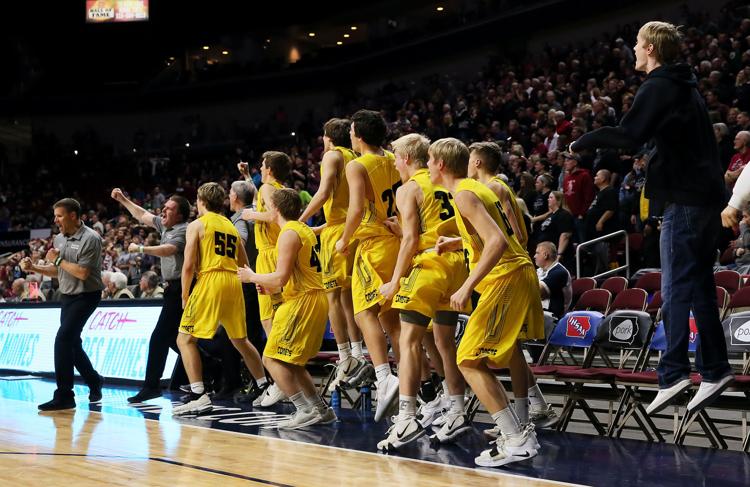 Northwestern vs. Olivet Nazarene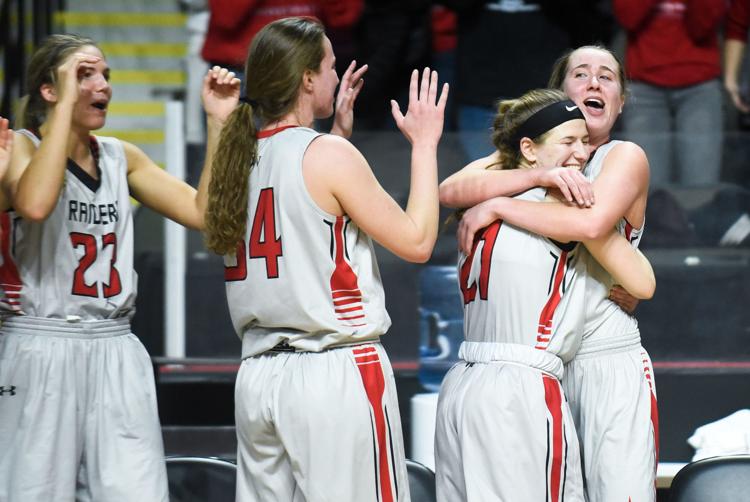 Morningside College vs. Mayville State University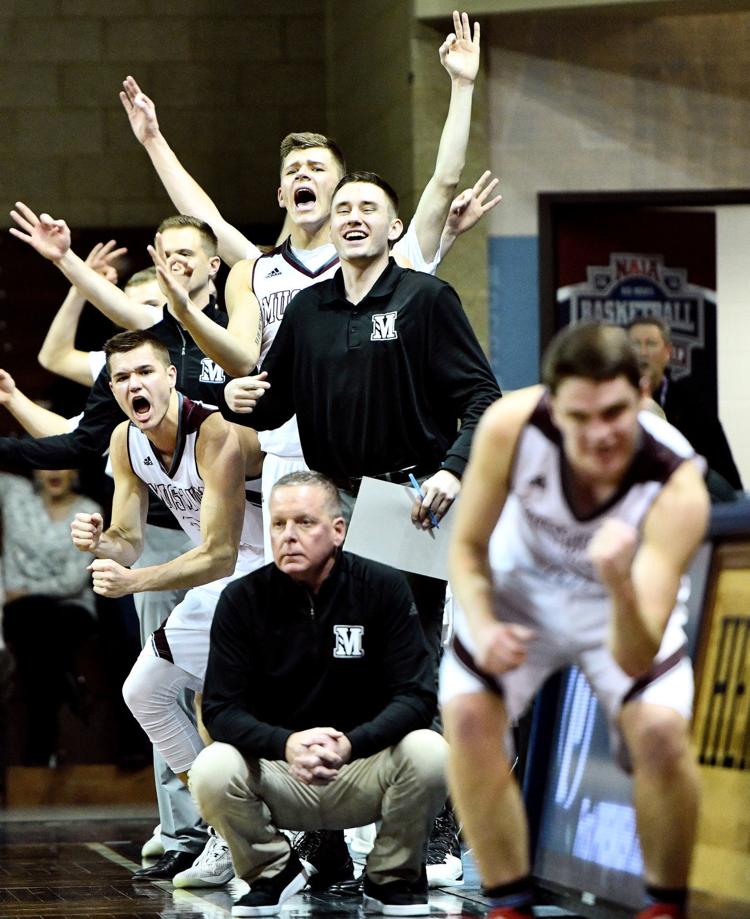 Briar Cliff vs. Olivet Nazarene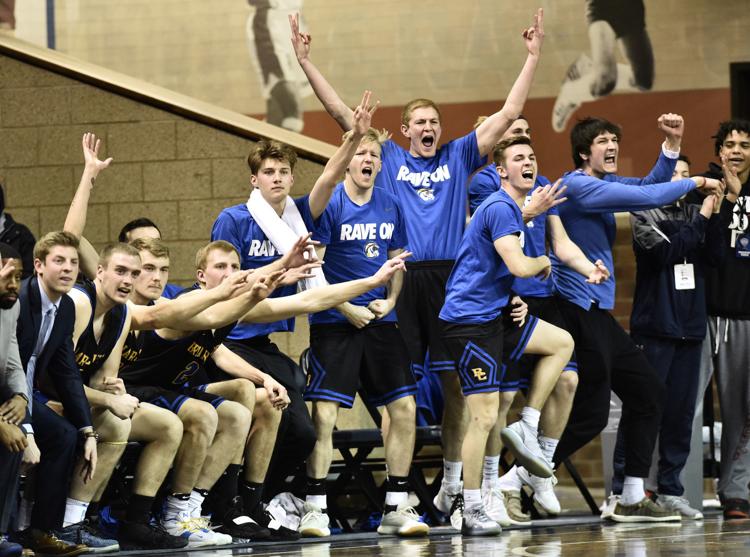 BRLD vs. Centennial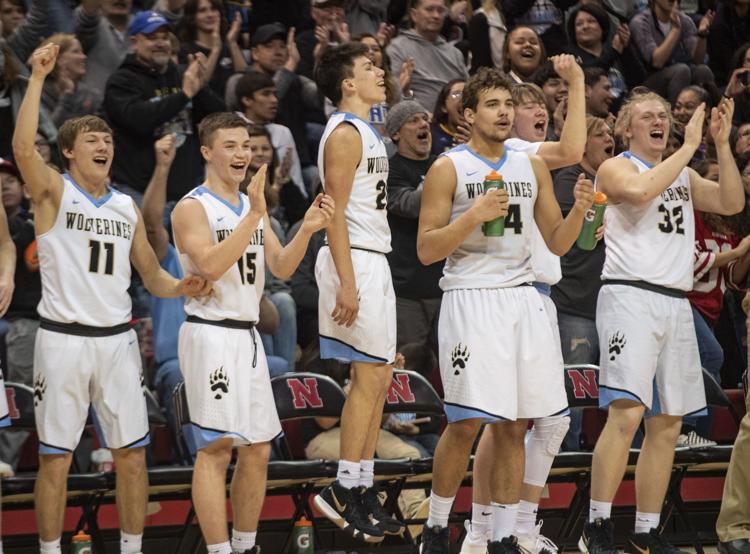 Northwestern vs. Indiana Wesleyan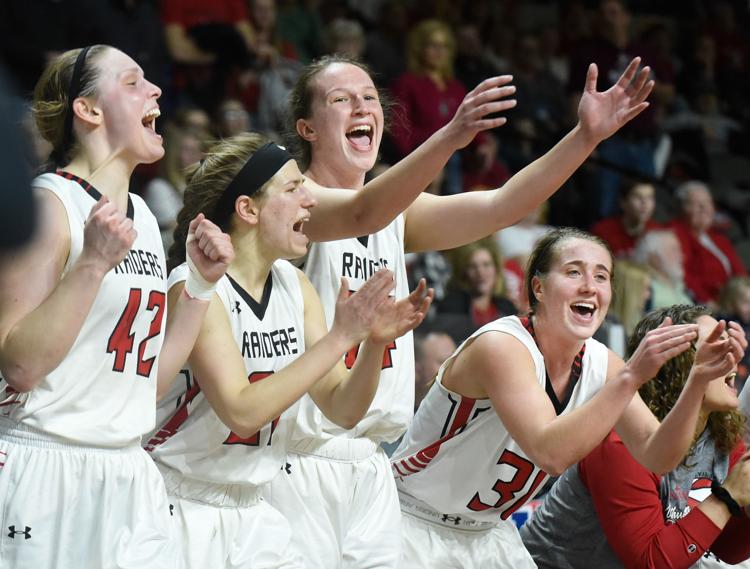 BRLD boys basketball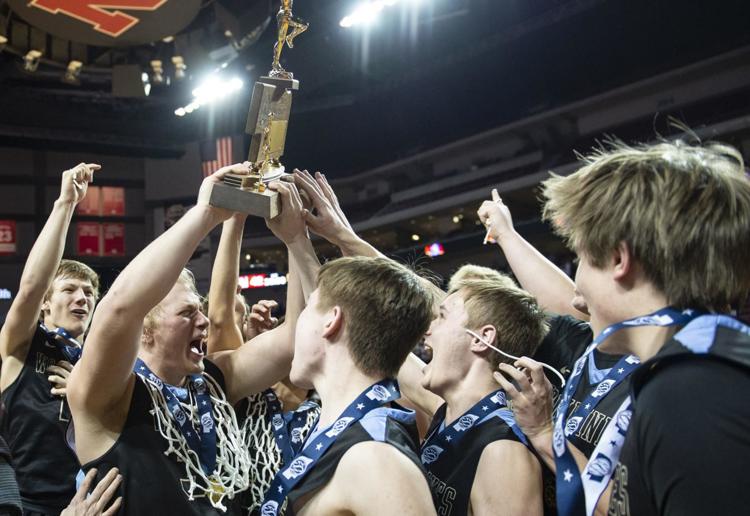 Northwestern vs. Ozarks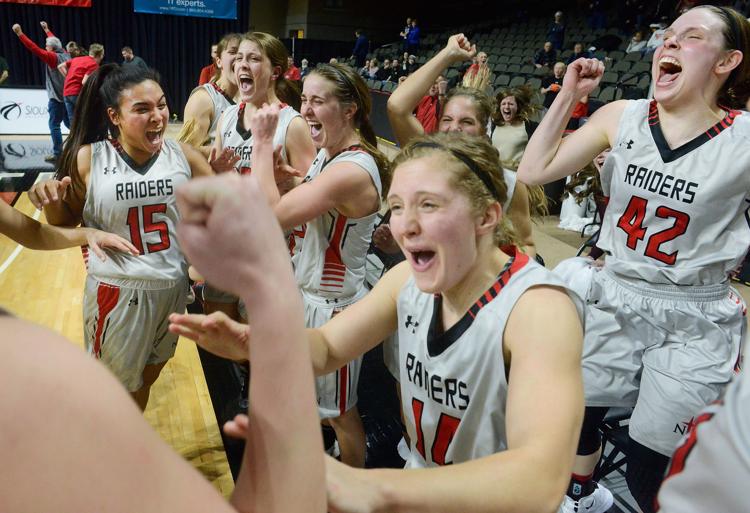 Northwestern vs. Concordia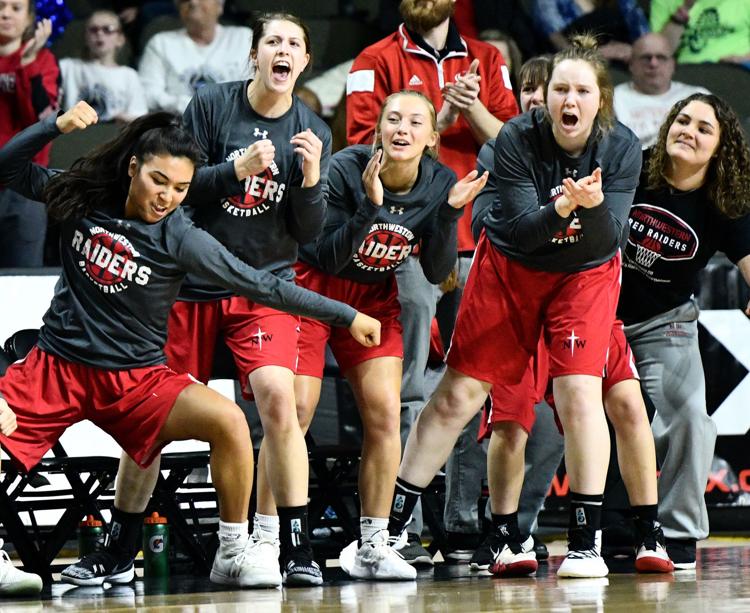 Morningside at Briar Cliff baseball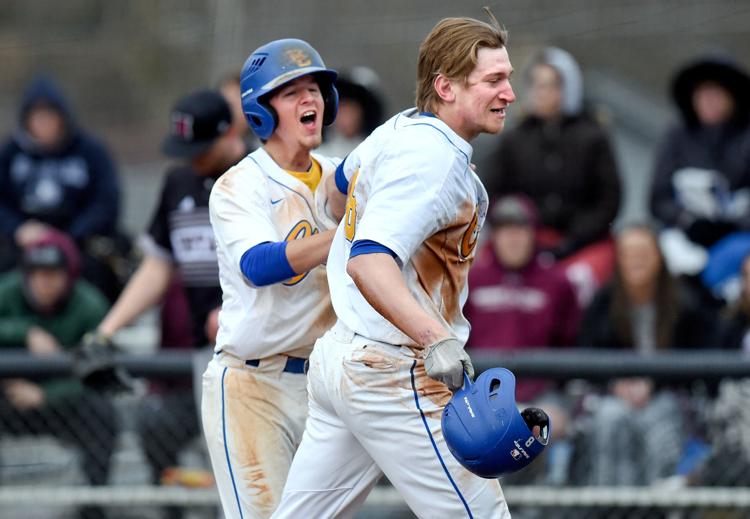 Briar Cliff vs. Concordia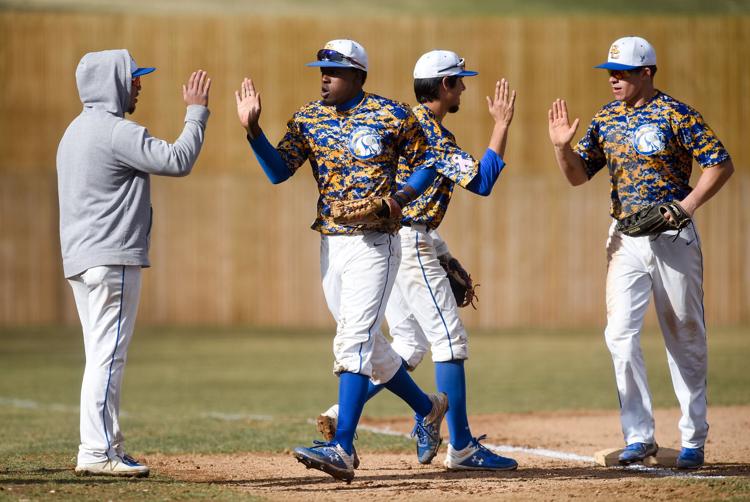 Sioux City North at Sioux City East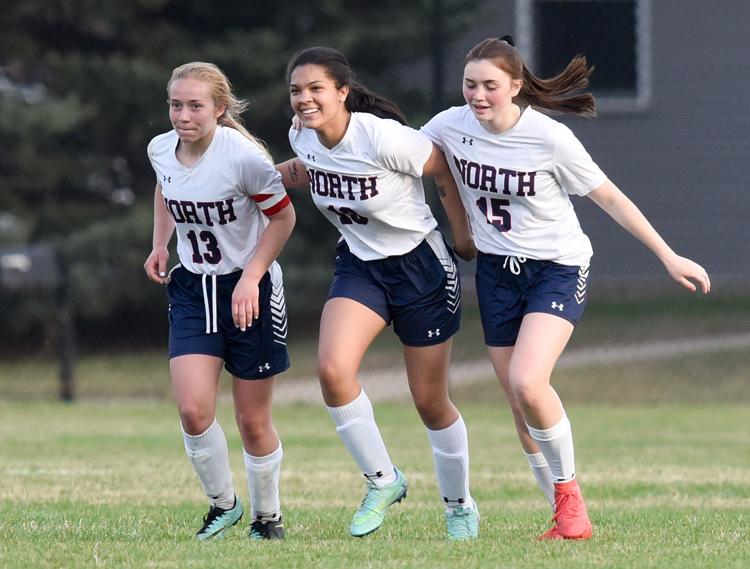 Sergeant Bluff-Luton at Bishop Heelan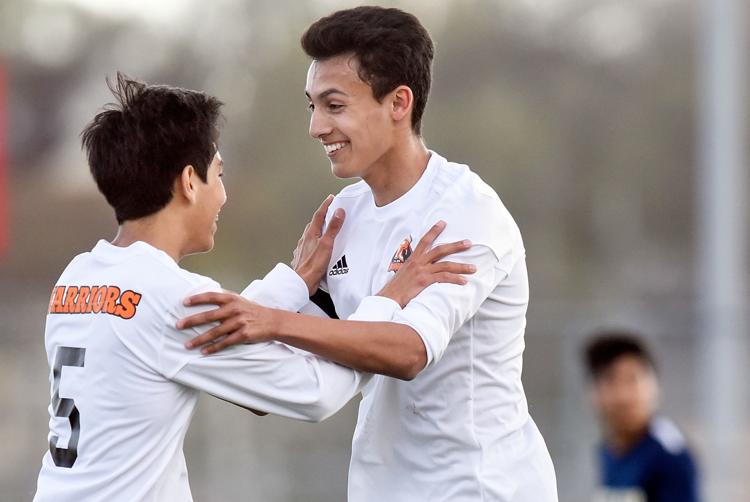 Morningside Spring Football Game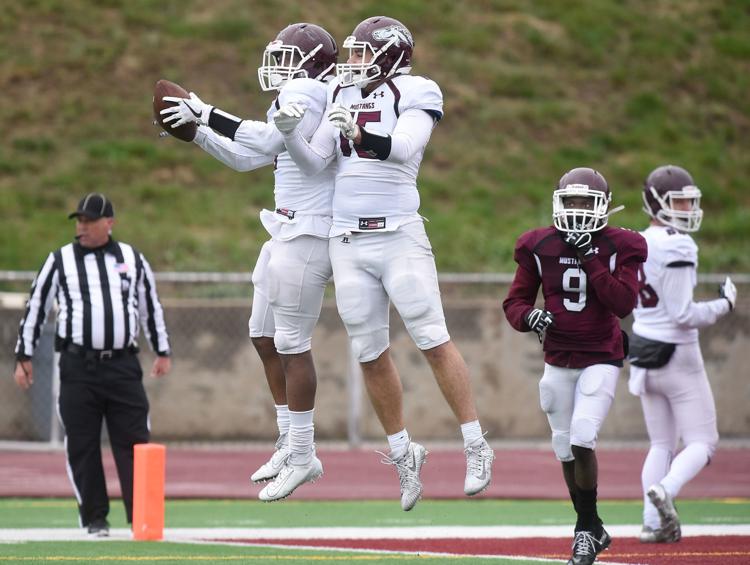 District Track and Field Meet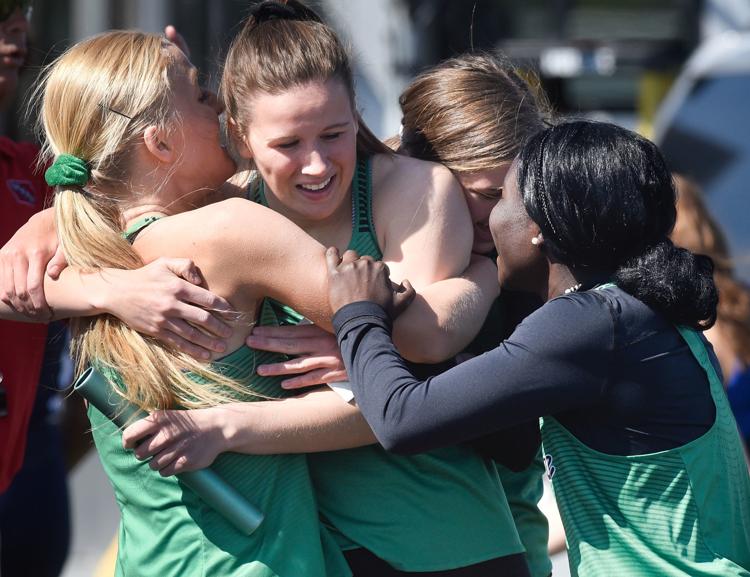 2019 Iowa State Track Thursday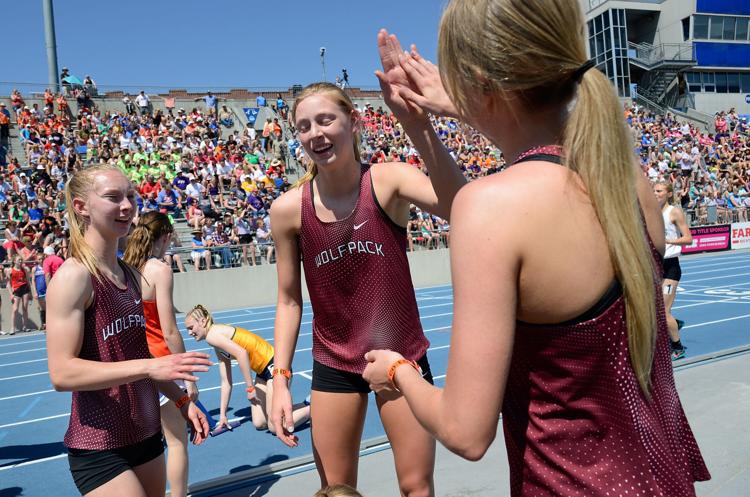 2019 Iowa State Track Thursday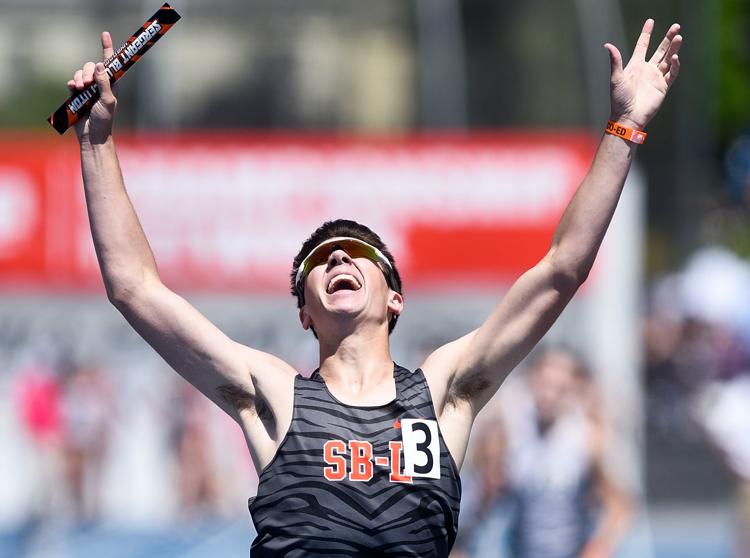 Central Lyon 4x200 relay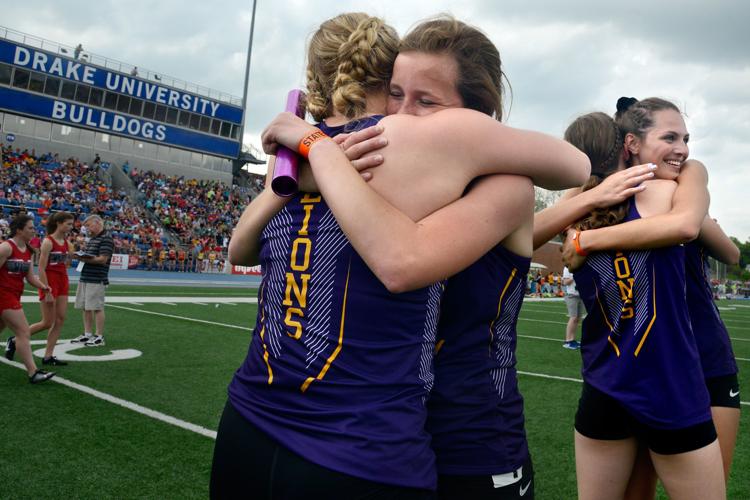 George-Little Rock boys track and field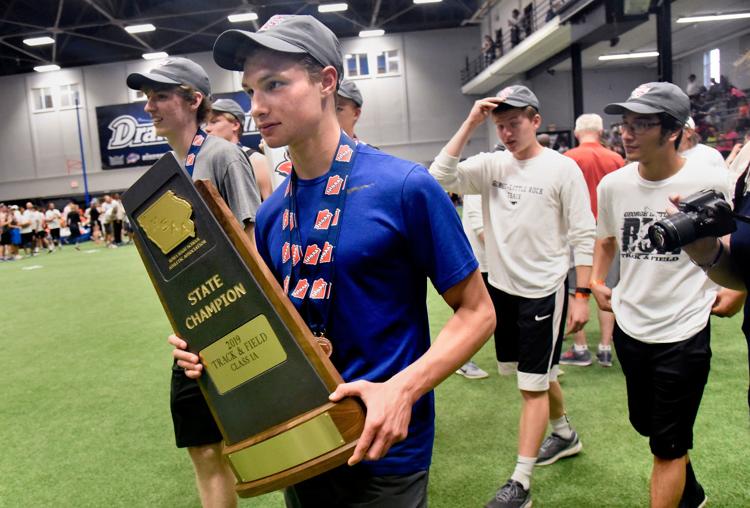 OABCIG 4x100 relay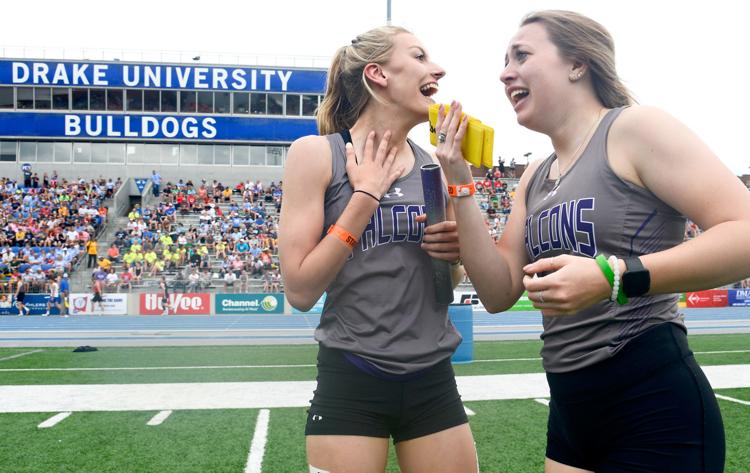 Bishop Heelan at Sergeant Bluff-Luton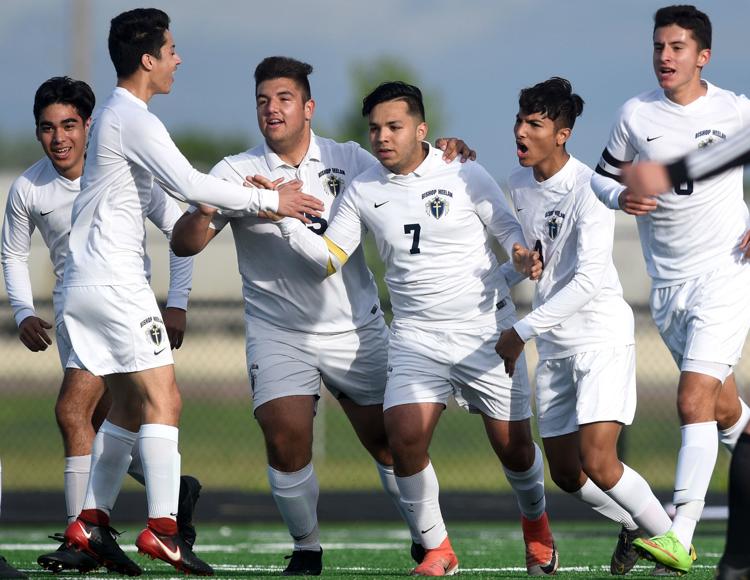 Bishop Heelan at Sergeant Bluff-Luton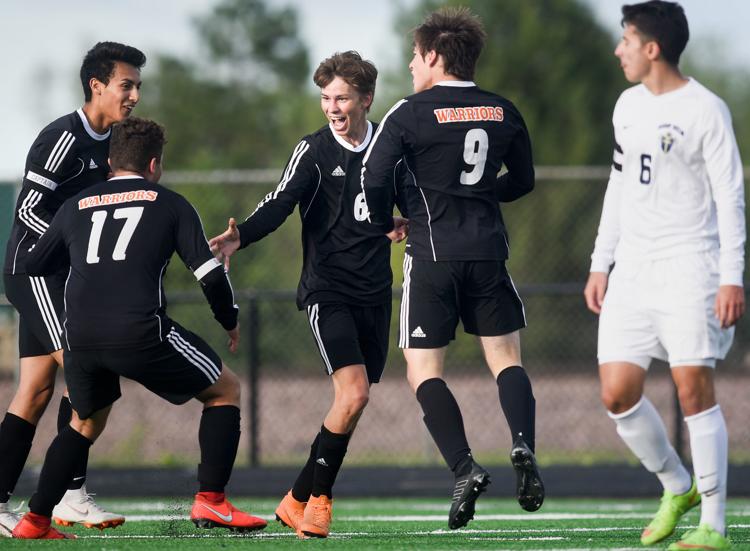 Sergeant Bluff-Luton at Sioux City East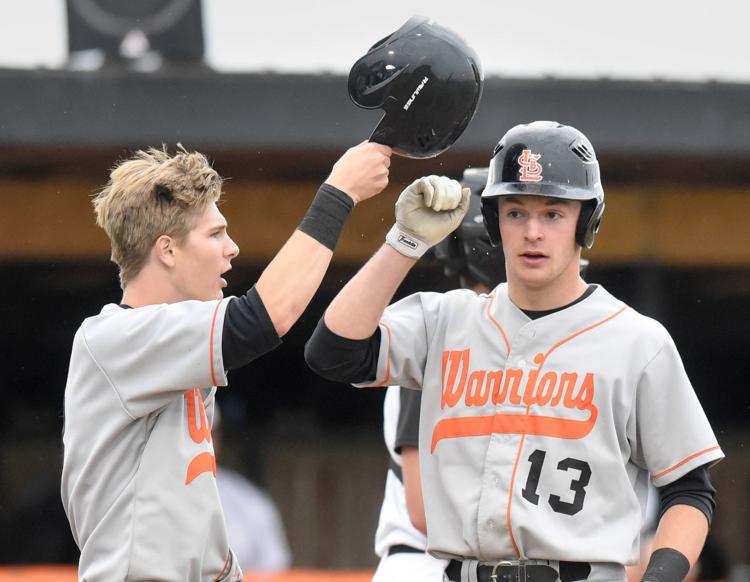 Sergeant Bluff-Luton at Bishop Heelan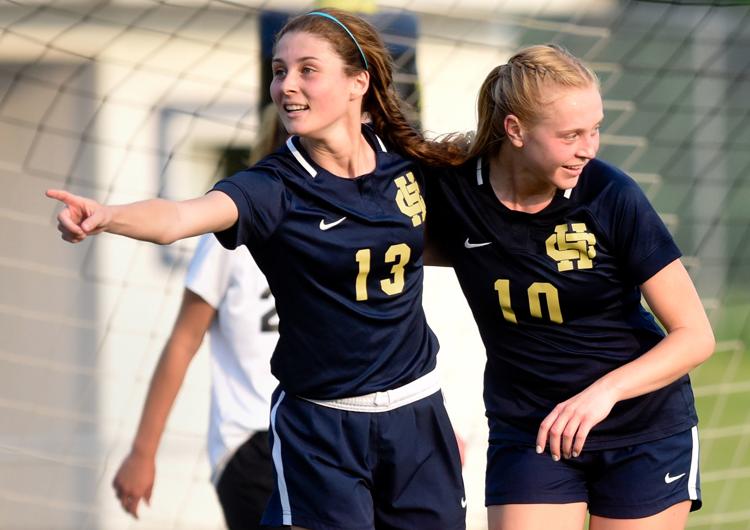 Sioux City Bandits vs. Wichita Force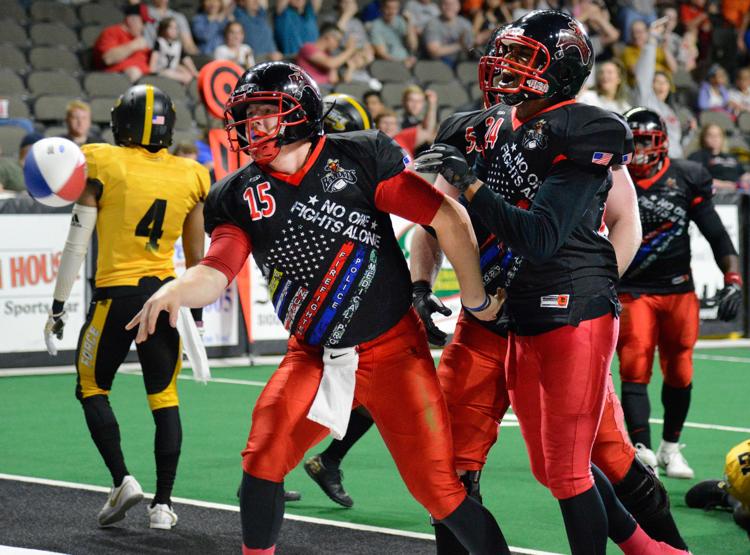 Heelan vs. Unity Christian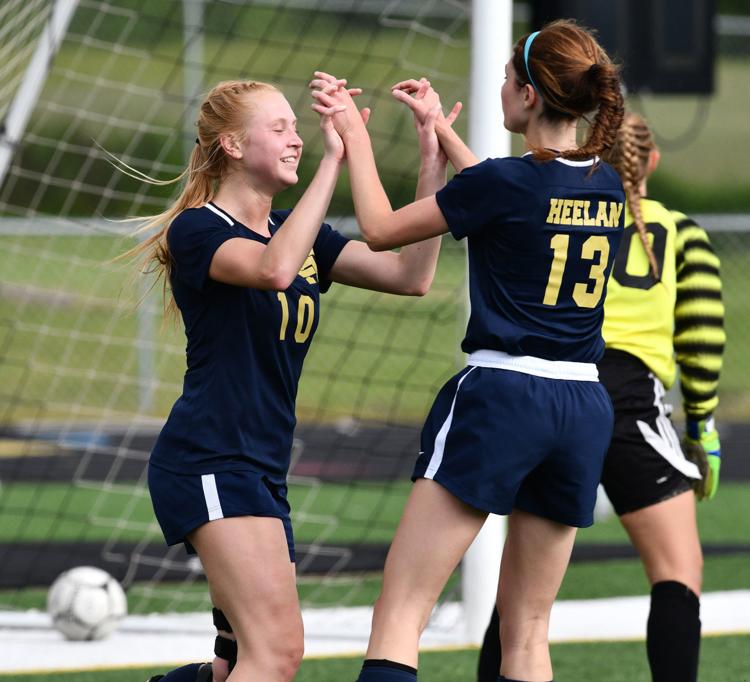 Sioux City North at Sioux City East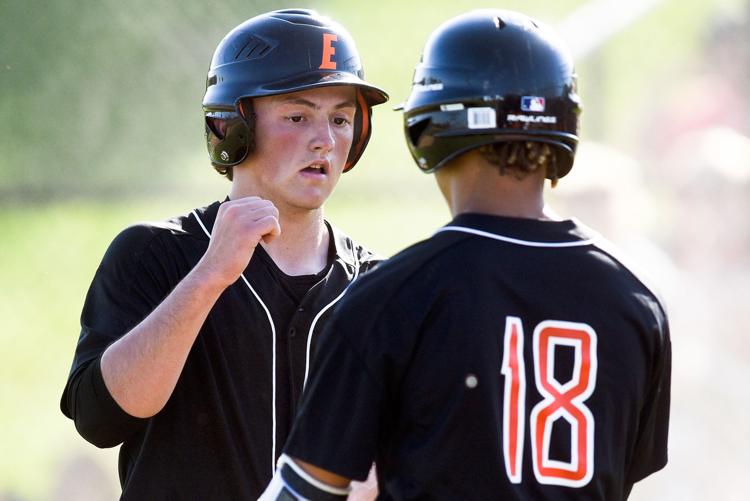 Heelan vs. North Polk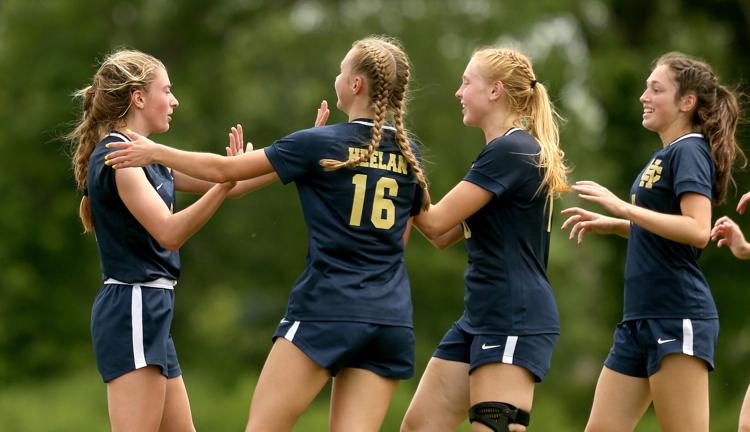 Sioux City Explorers vs. Lincoln Saltdogs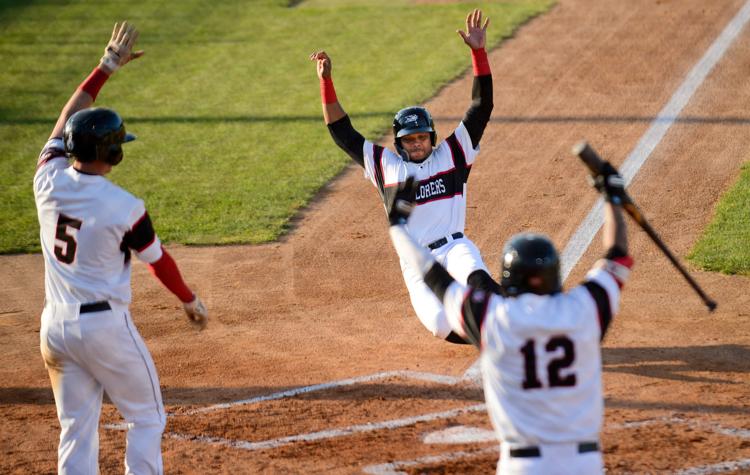 Woodbury Central at Westwood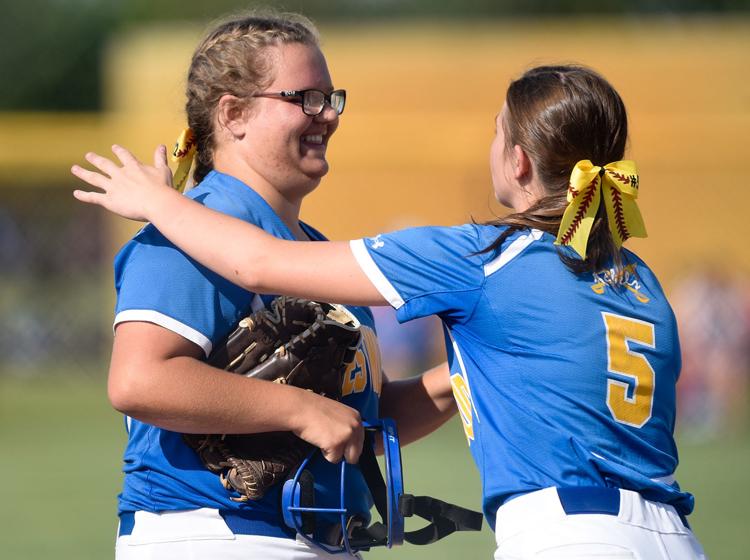 Sioux City East at Sioux City North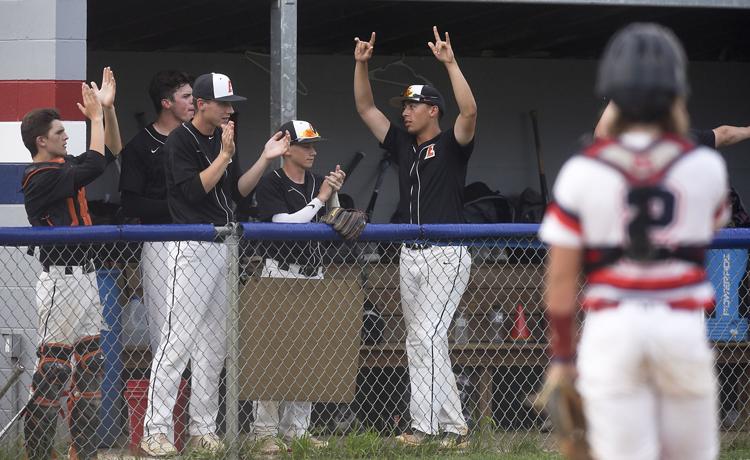 Westwood vs. Gehlen Catholic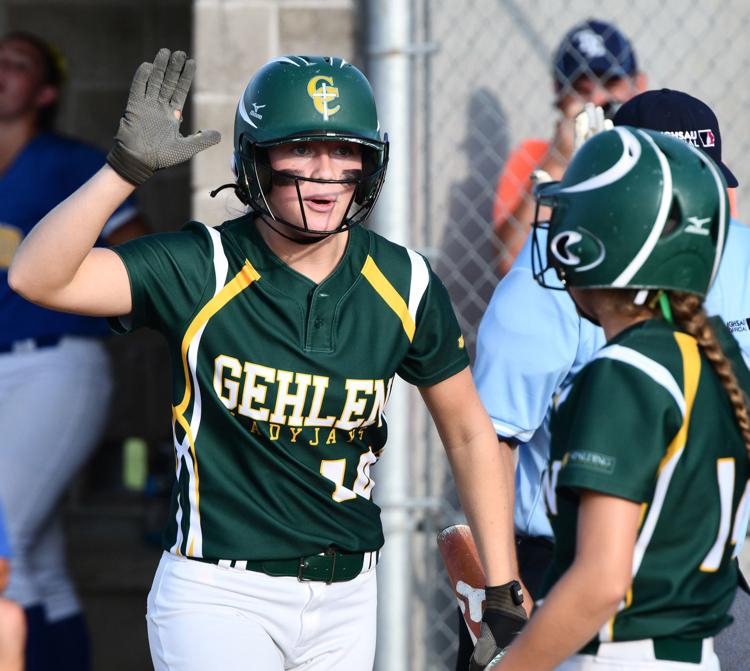 Sergeant Bluff-Luton vs. Spencer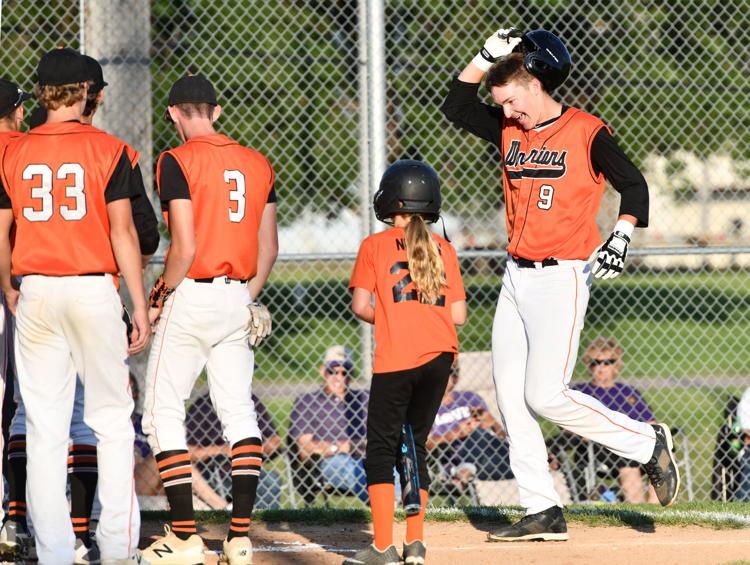 Alta-Aurelia vs. Central Springs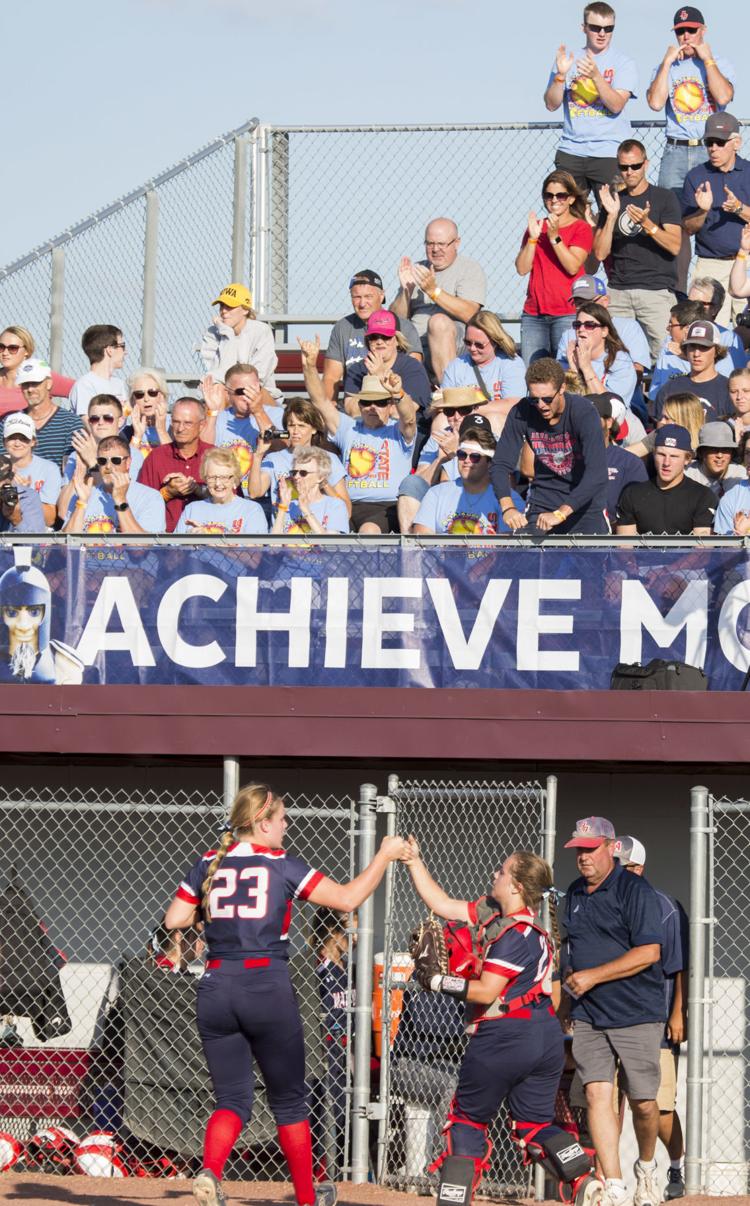 Remsen St. Mary's vs. Kingsley-Pierson
Alta-Aurelia vs. East Marshall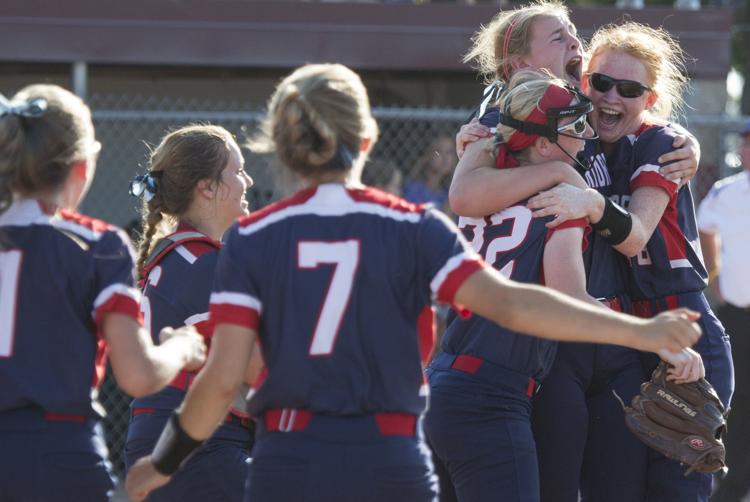 Bishop Heelan vs. Sergeant Bluff-Luton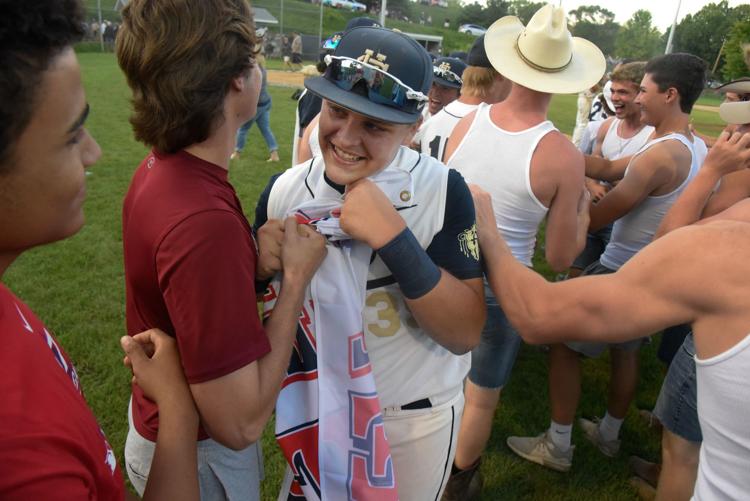 Remsen St. Mary's vs Martensdale-St. Marys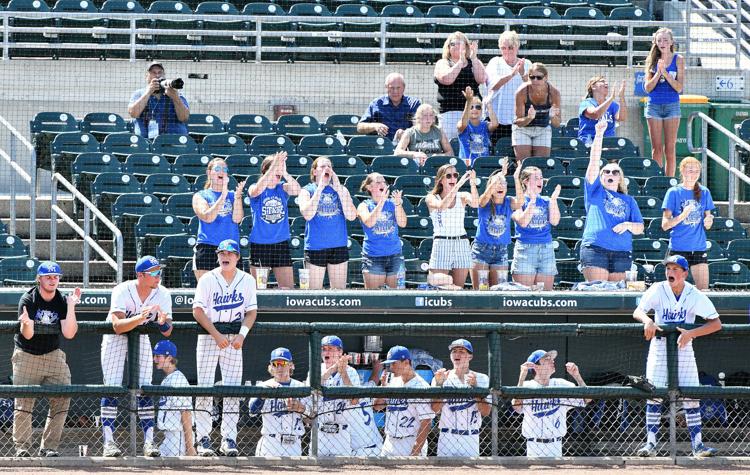 Remsen St. Mary's state baseball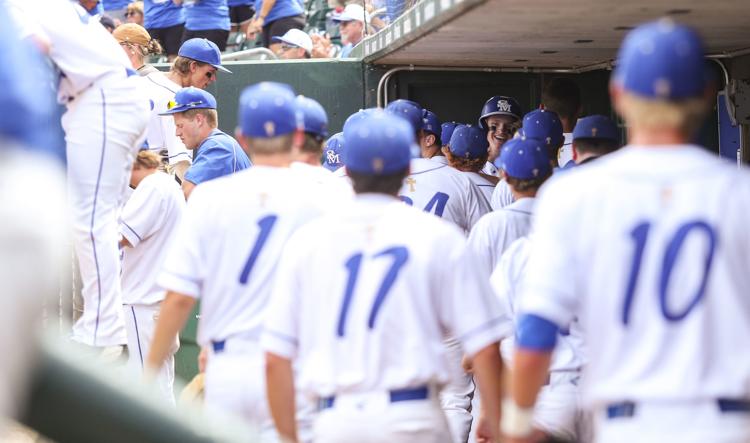 Northwestern vs. Baker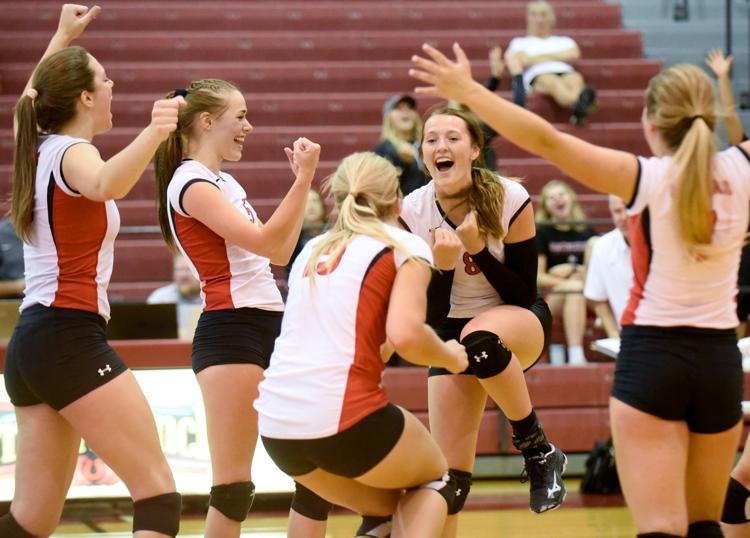 Sioux City West vs. Council Bluffs Jefferson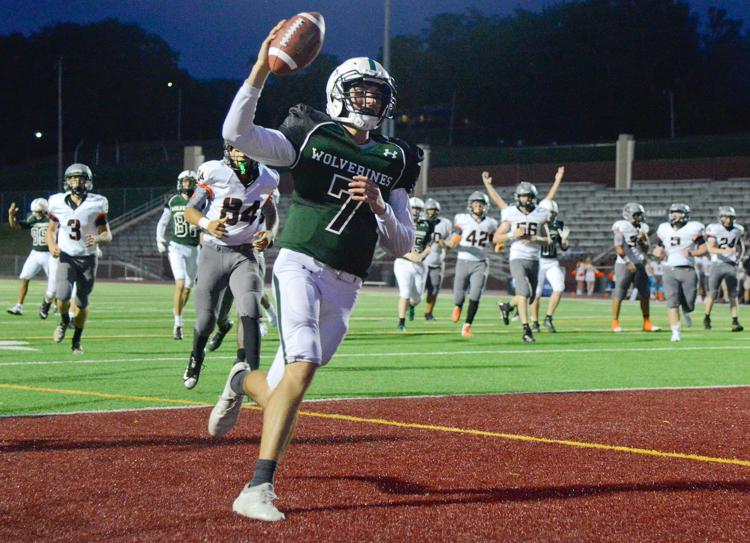 Bishop Heelan at Sioux City East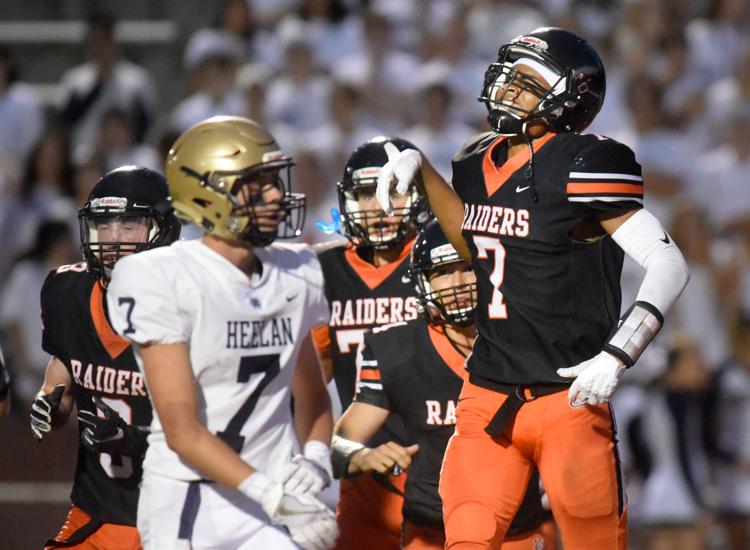 Morningside vs. St. Francis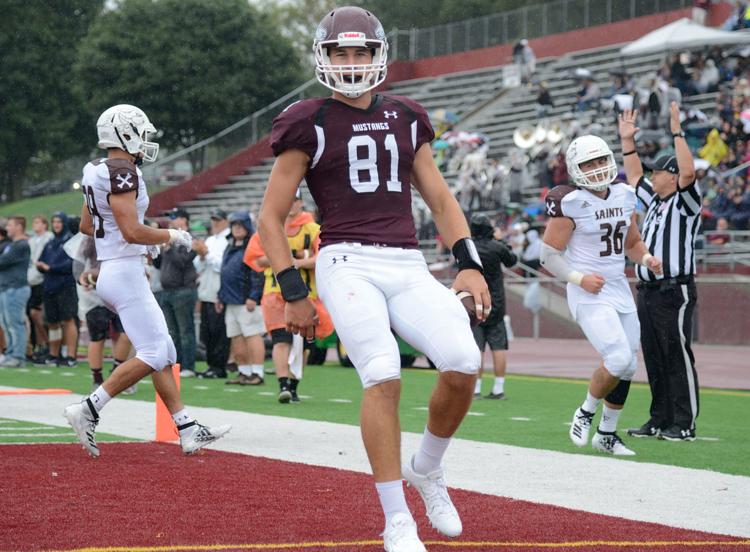 North vs. Thomas Jefferson football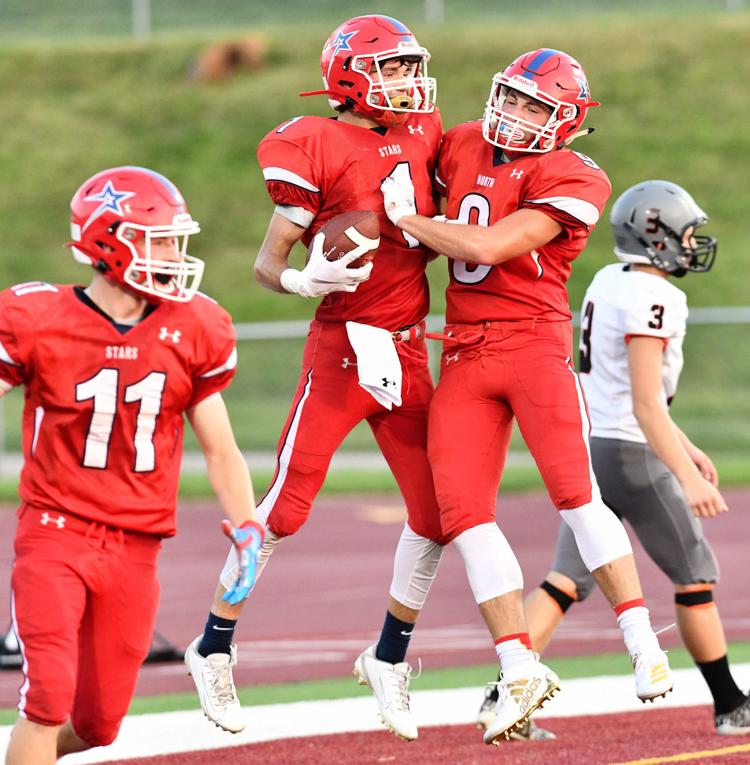 Dakota Valley vs. Yankton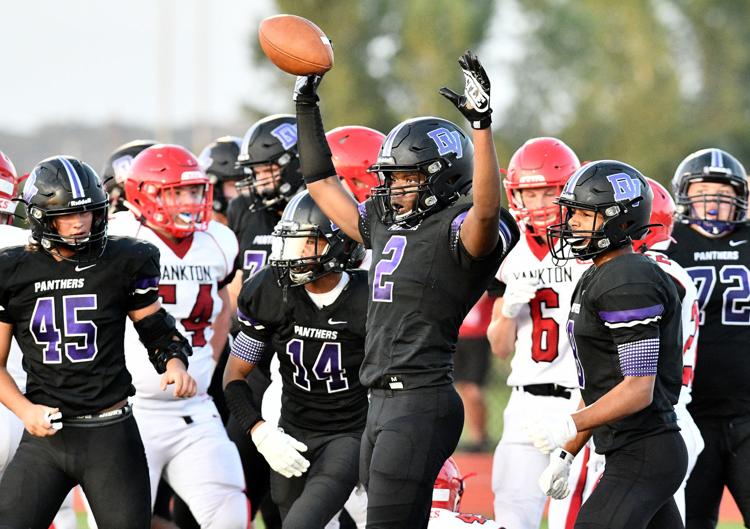 Briar Cliff vs. Dakota State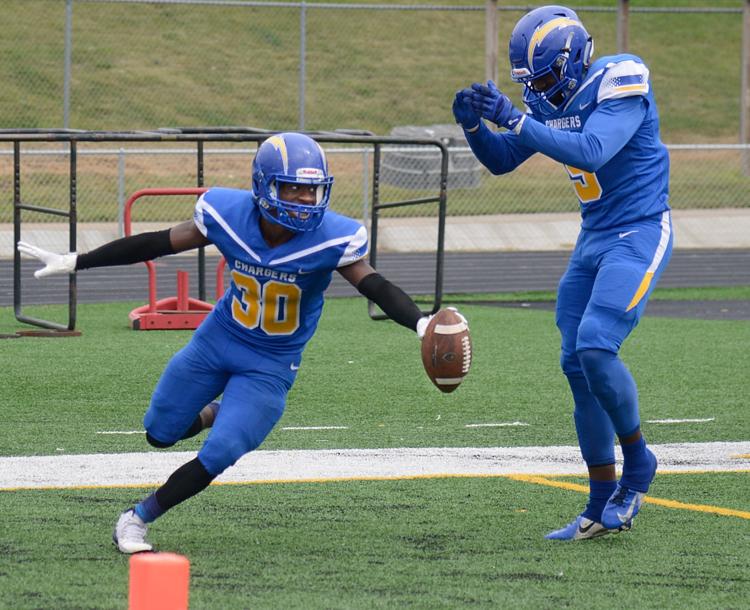 Dakota Valley vs. Beresford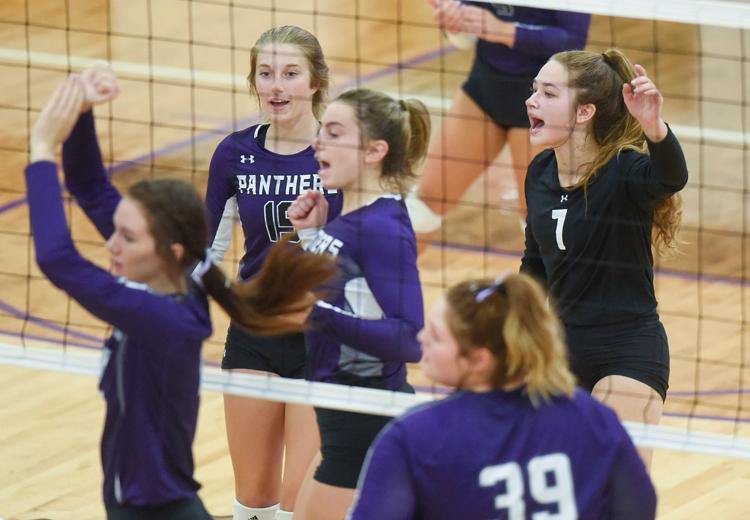 Sioux City Explorers vs. St. Paul Saints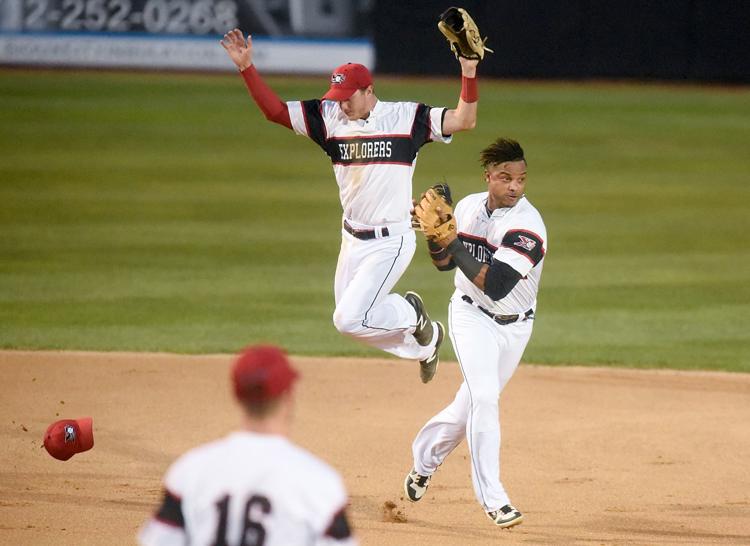 Sergeant Bluff-Luton vs. Sioux City East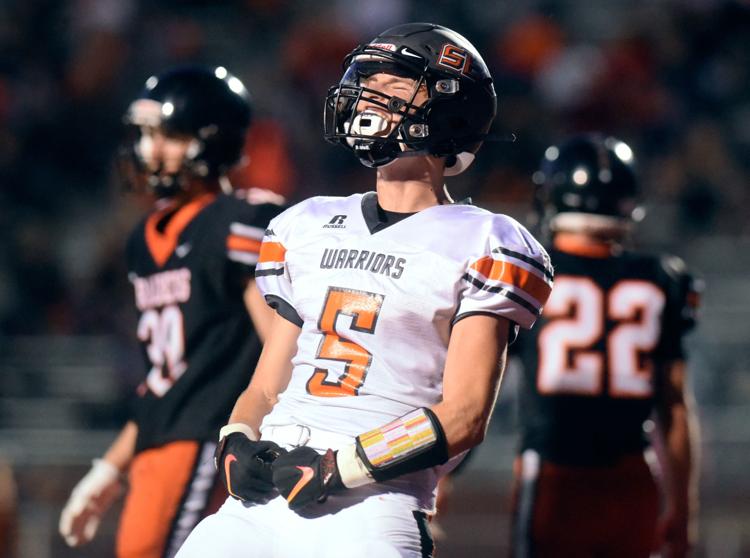 Northwestern at Briar Cliff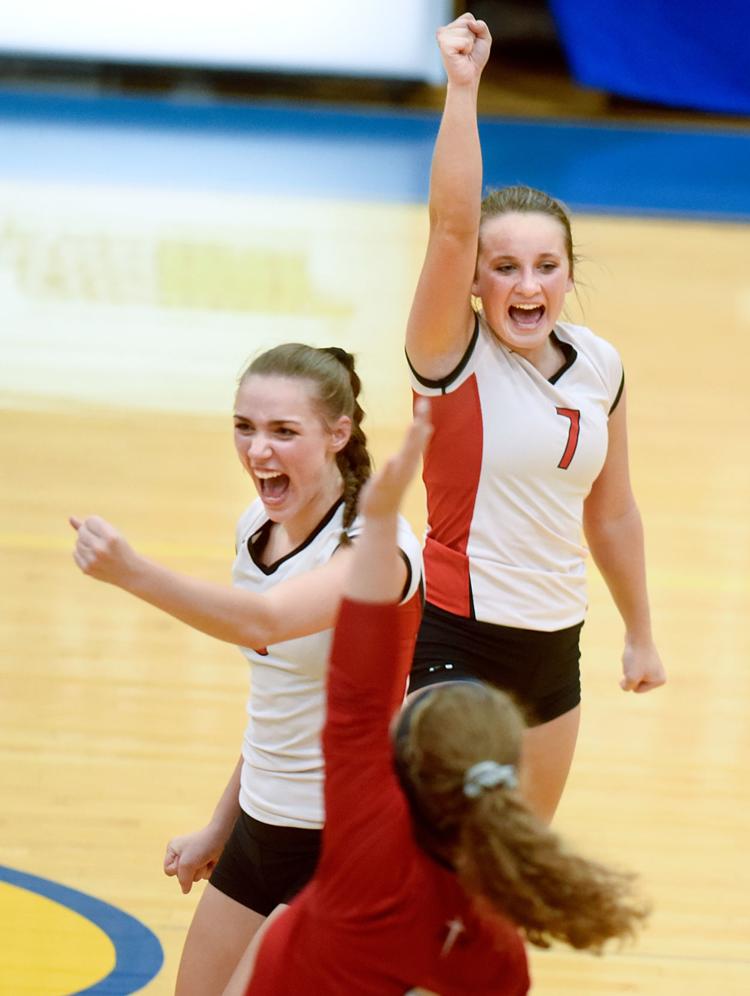 Sioux City West vs. Bishop Heelan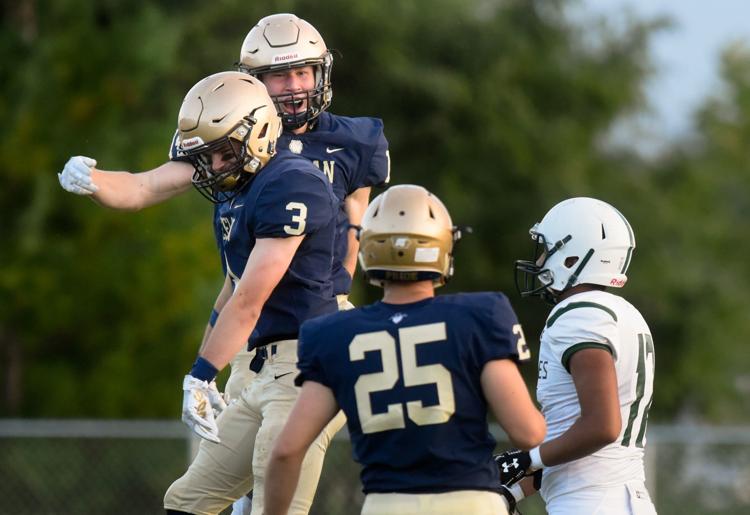 Morningside vs. Midland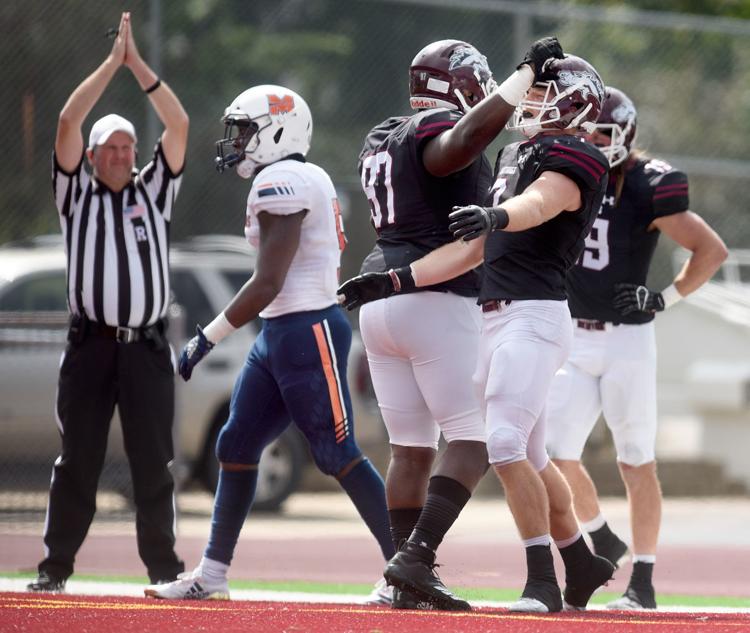 Morningside vs Briar Cliff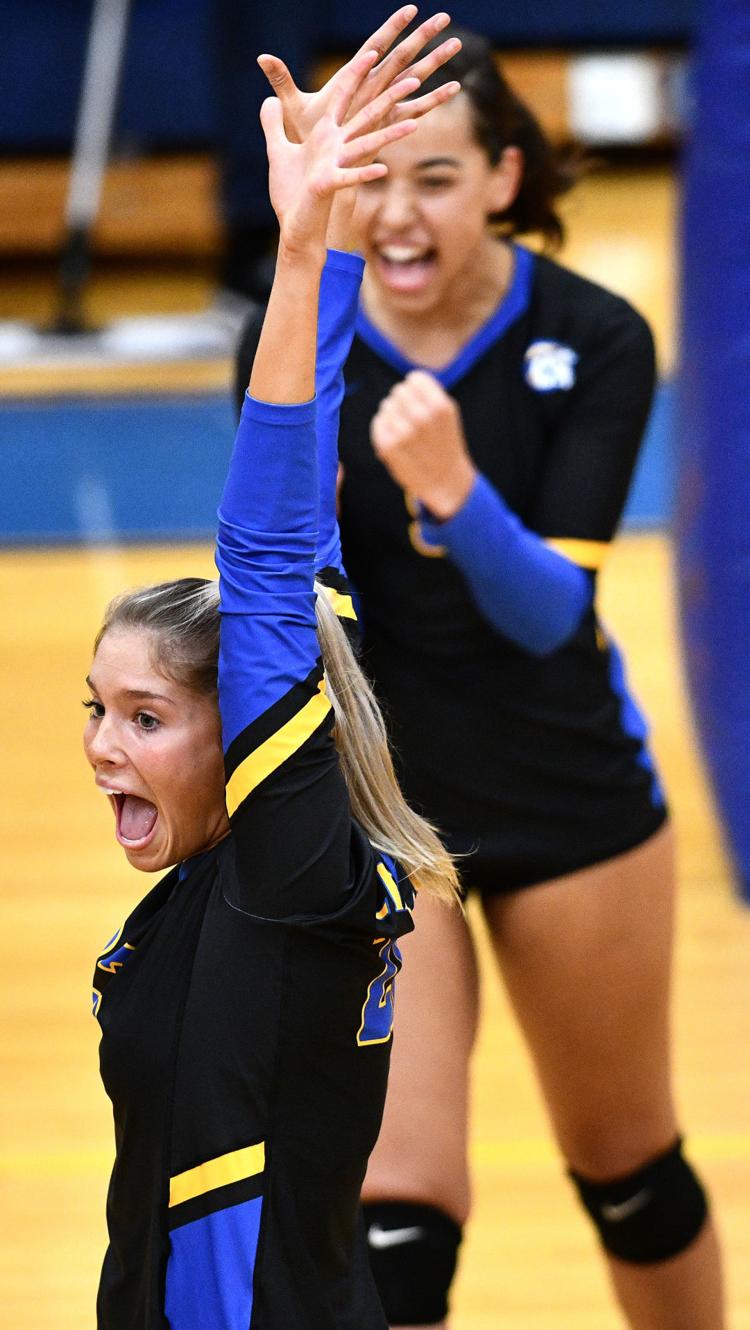 Siouxland Christian-Whiting vs. Kingsley-Pierson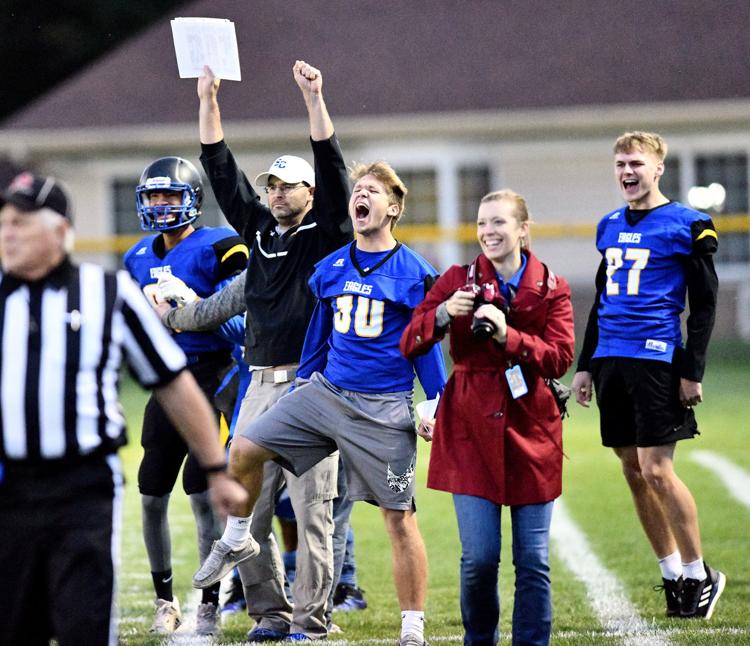 South Dakota vs. Indiana State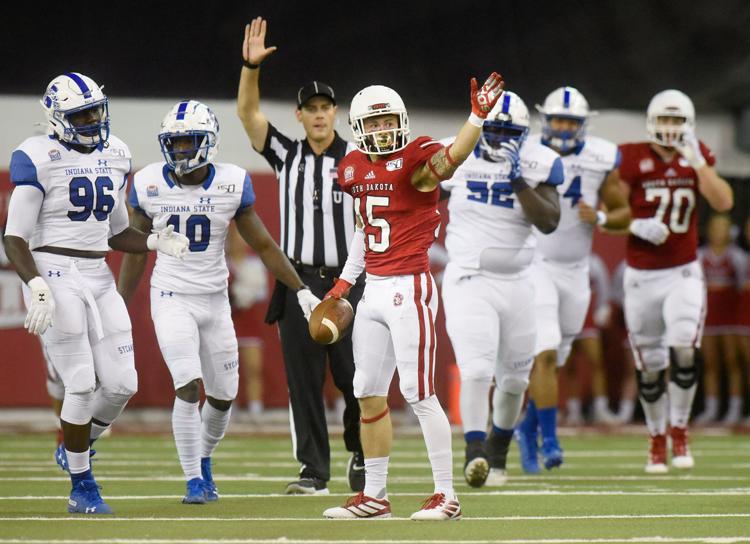 OABCIG vs. Siouxland Christian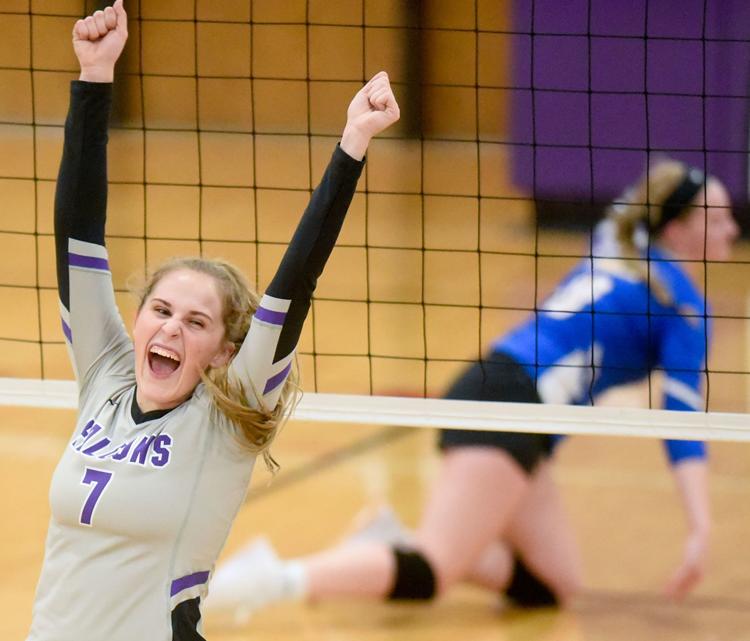 Sioux City East vs. Sergeant Bluff-Luton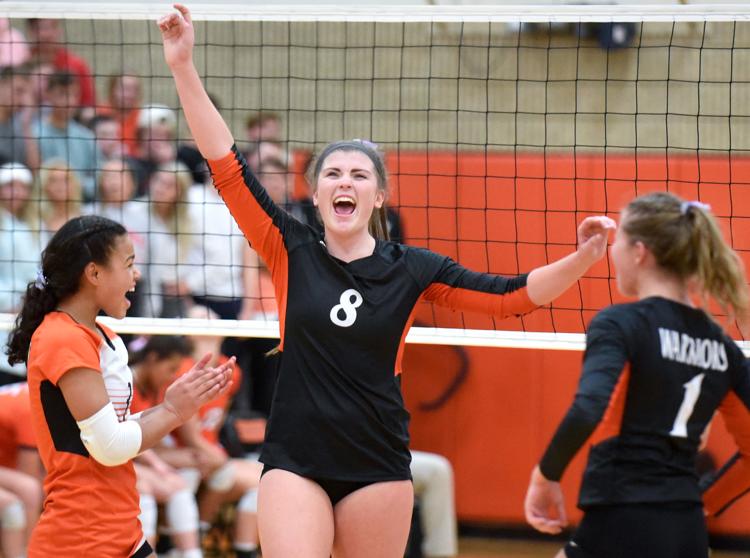 Football Morningside at Briar Cliff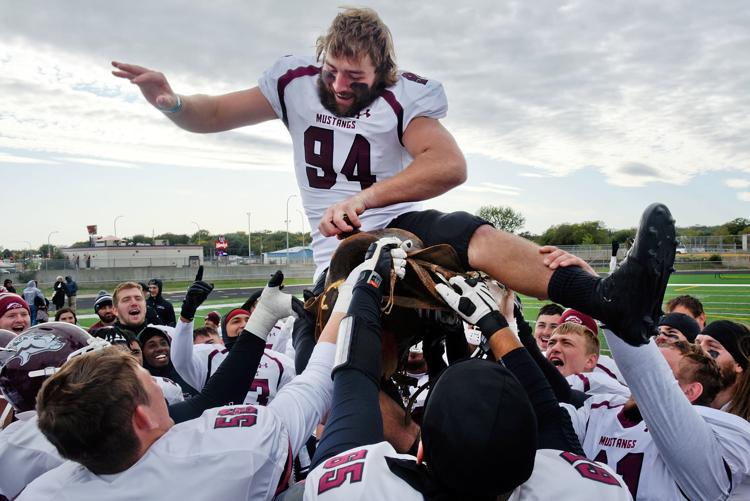 Woodbury Central vs. Lawton-Bronson
East vs North district volleyball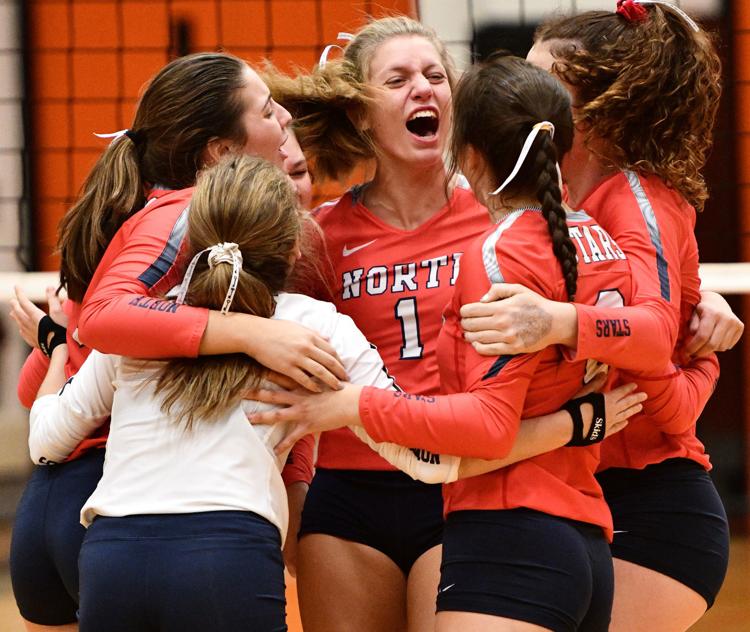 Sergeant Bluff-Luton vs Le Mars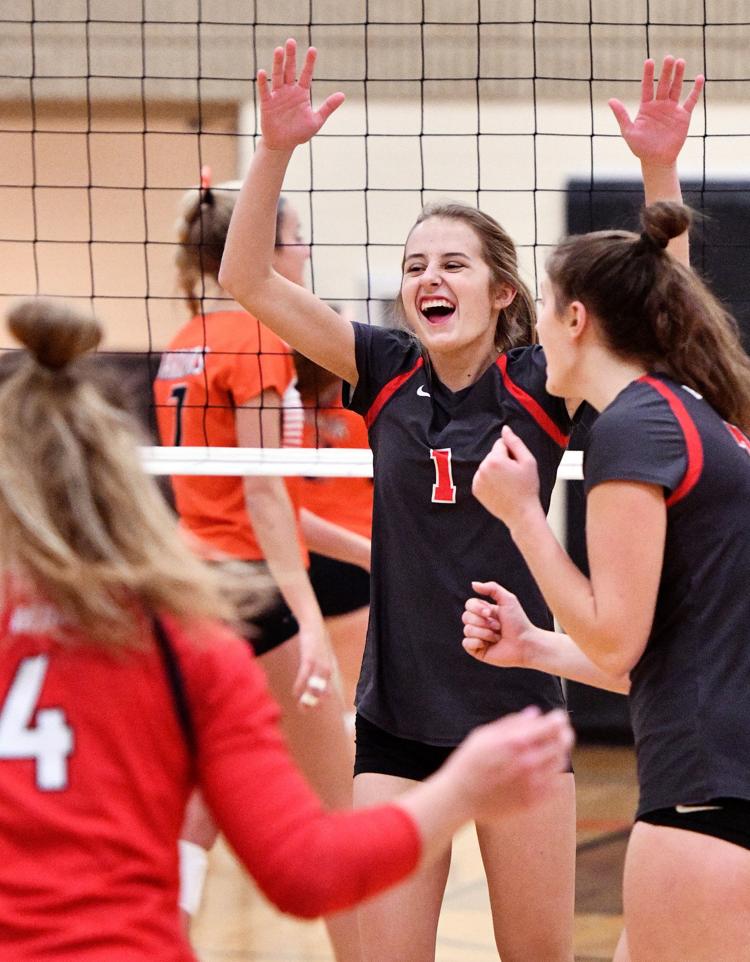 Sergeant Bluff-Luton vs. Carroll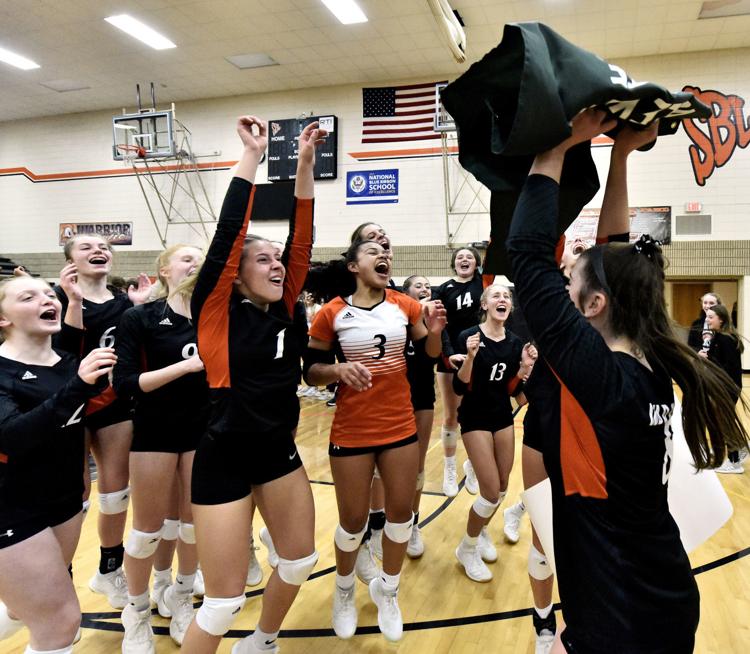 Sergeant Bluff-Luton vs. Glenwood state volleyball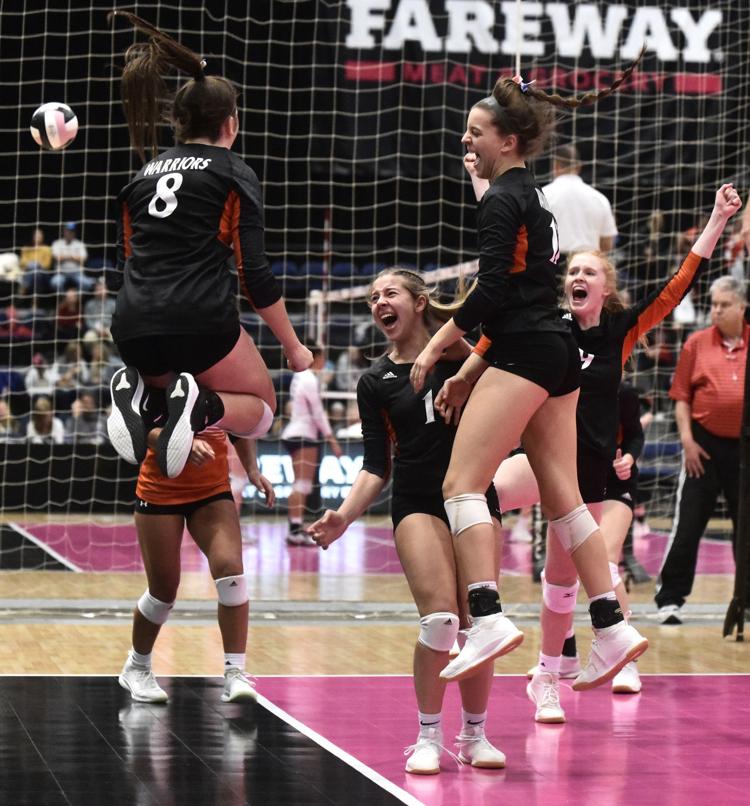 Sergeant Bluff-Luton vs. West Delaware state volleyball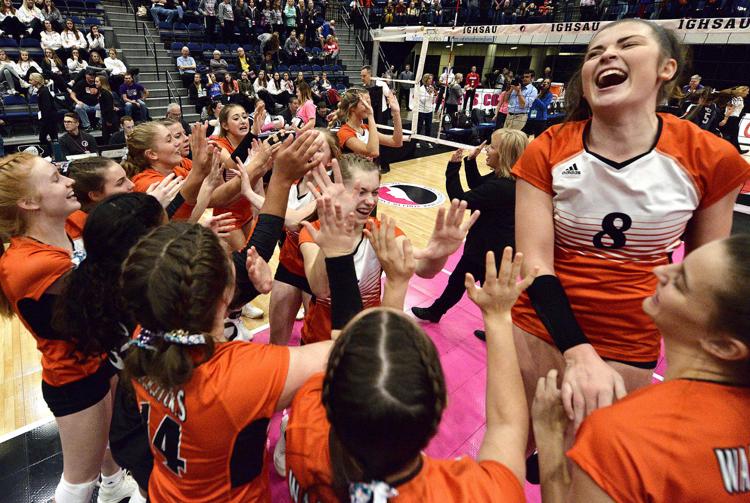 Western Christian vs. Osage state volleyball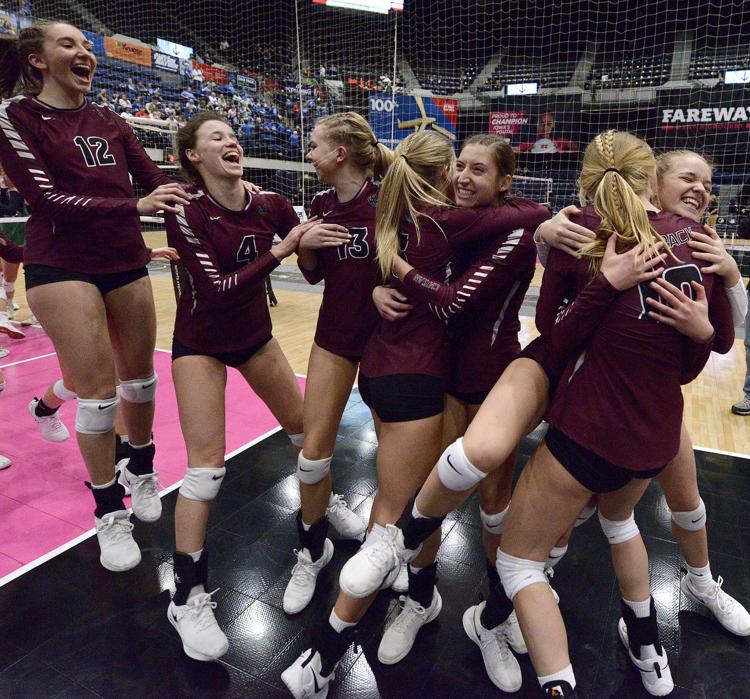 Sergeant Bluff-Luton vs. Solon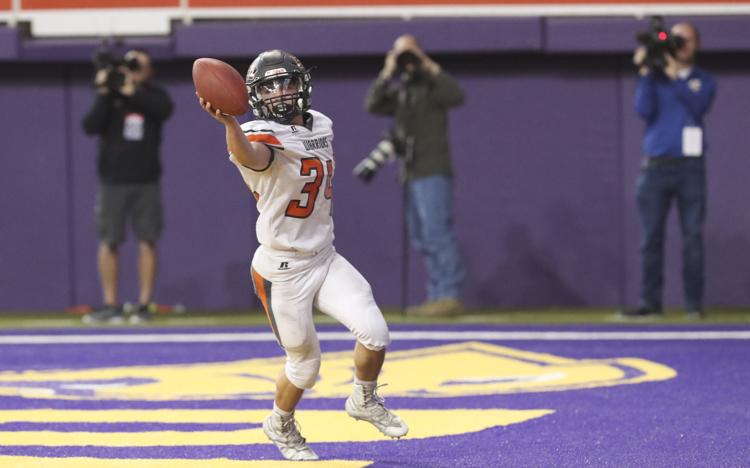 Sergeant Bluff-Luton vs. Solon
Sergeant Bluff-Luton volleyball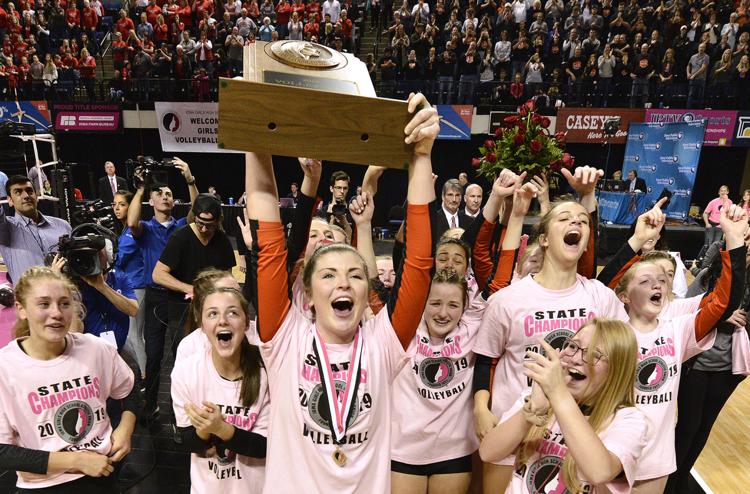 Sergeant Bluff-Luton vs. Western Dubuque state volleyball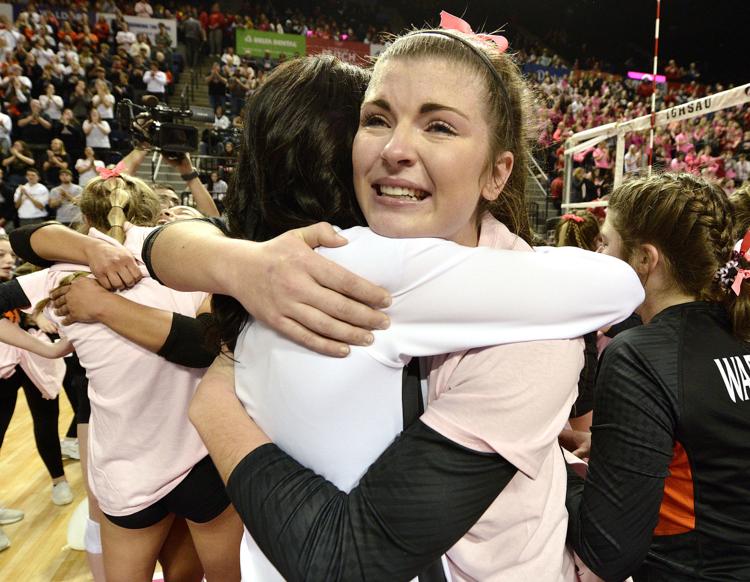 Western Christian volleyball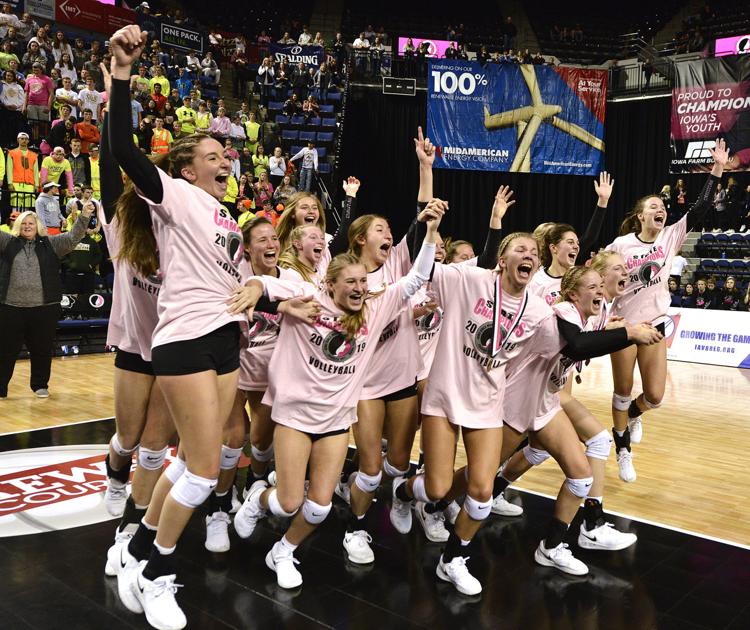 Western Christian vs Beckman Catholic state volleyball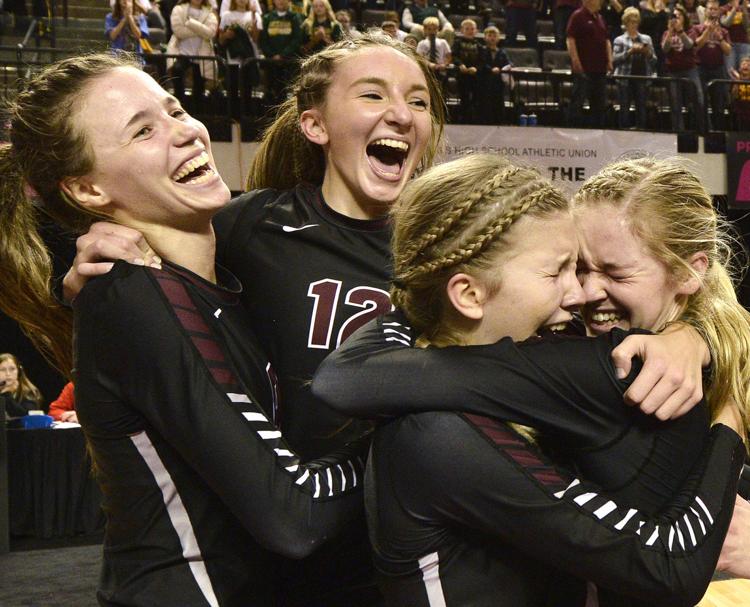 West Lyon vs. West Sioux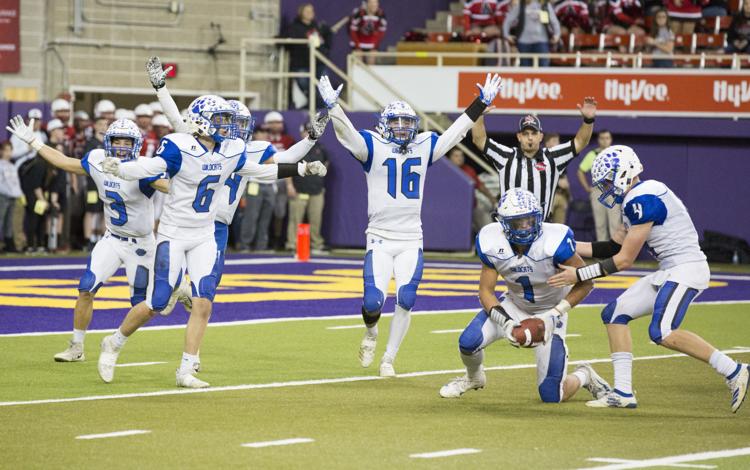 West Lyon vs. West Sioux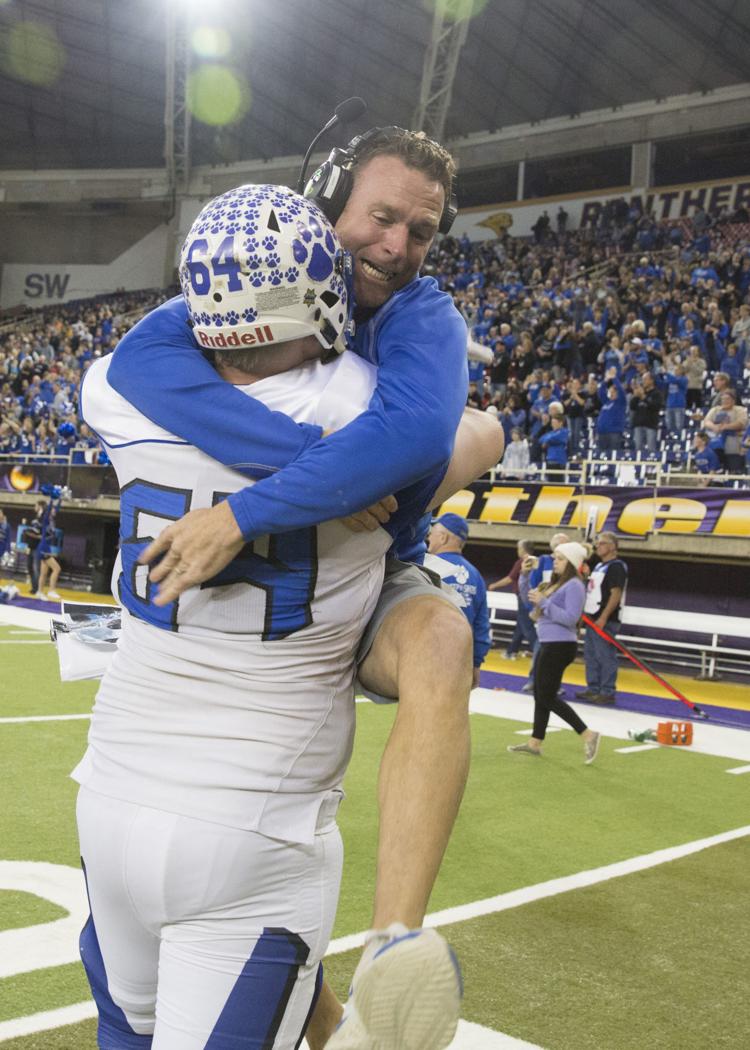 OABCIG vs. Algona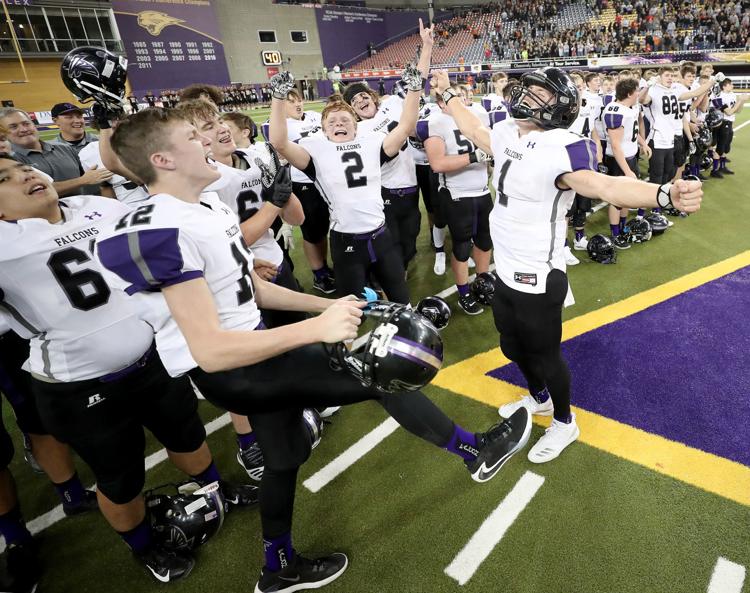 West Lyon vs. Van Meter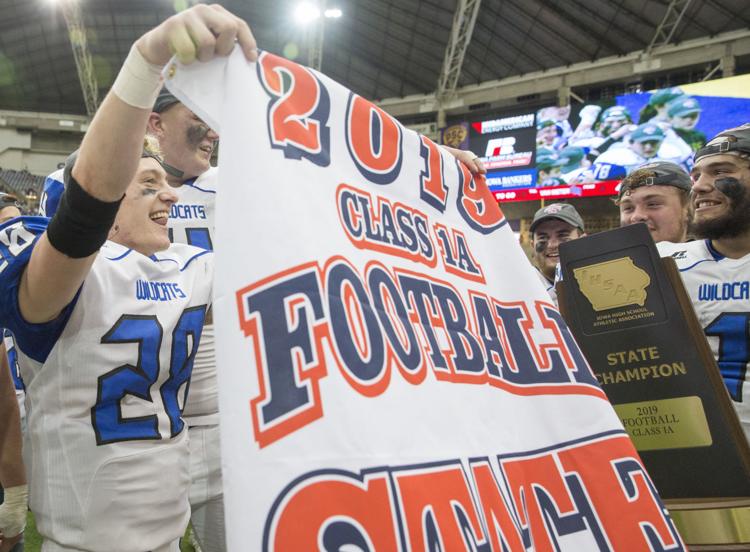 West Lyon football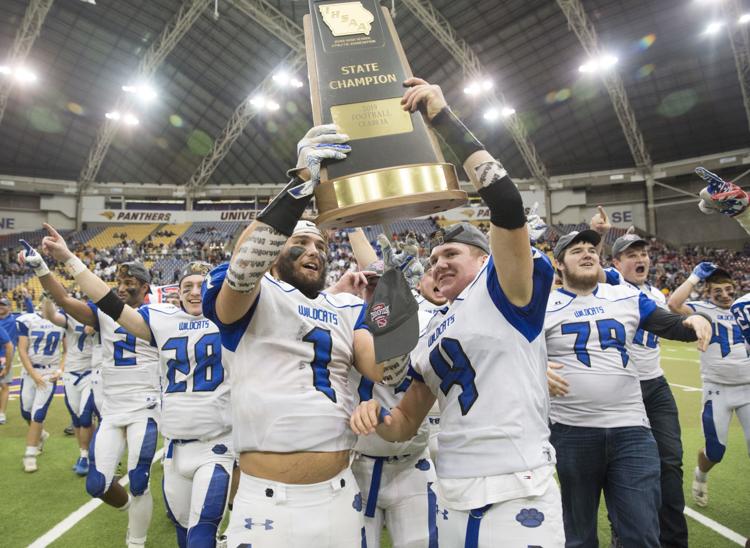 OABCIG football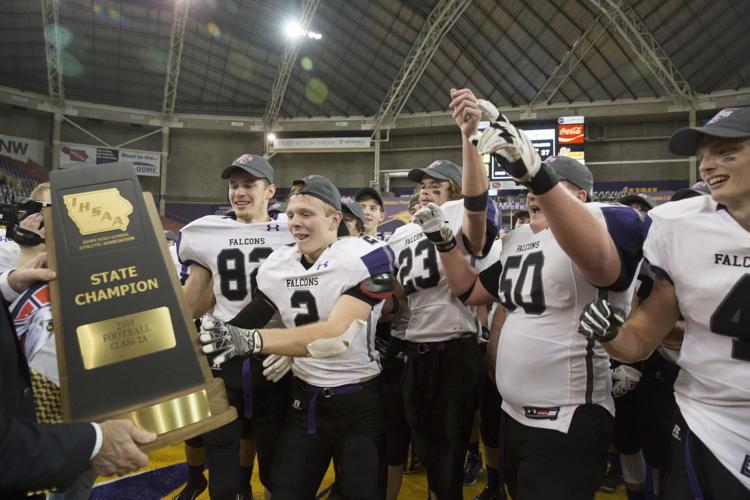 OABCIG vs. Waukon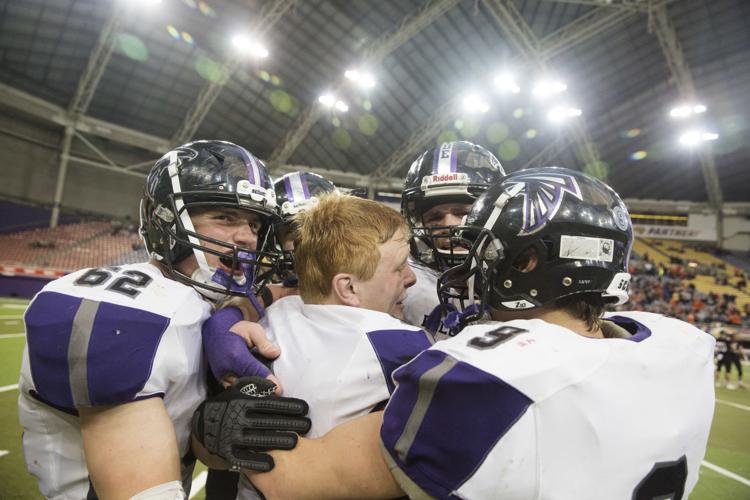 Morningside vs Dickinson State NAIA football
Morningside vs Oklahoma City NAIA volleyball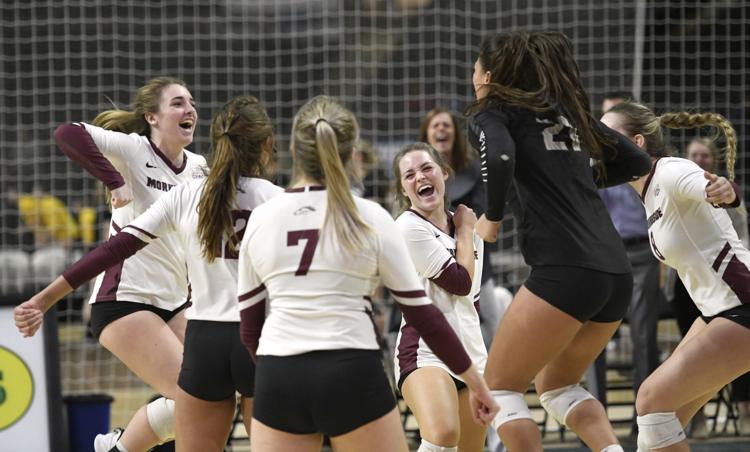 Northwestern vs Oklahoma City NAIA volleyball