GEORGE, Iowa – The motivation never leaves Joe Anderson.
SIOUX CITY – In a freshman season that saw so many impressive races, it might have been the one race that got away that proved to be the bigge…
FORT DODGE, Iowa – Even leaving with a medal or a team trophy wasn't quite as satisfying as some of Siouxland's best had hoped.
FORT DODGE, Iowa – A year after making history by placing third and earning the program's first state cross country trophy, the Woodbury Centr…
High school country championships action in Fort Dodge, Iowa on Saturday, Oct. 27, 2018.
SIOUX CENTER, Iowa -- Sioux Center has turned disappointment into determination.
ORANGE CITY, Iowa – This time Jakob Van Der Werff promises to soak it all in.
SIOUX FALLS -- Vermillion finished second at the Class A South Dakota State Cross Country Meet AT Yankton Trail Park here Saturday. The Tanage…
KEARNEY, Neb. -- South Sioux City senior Zekariya Abdela finished sixth at the Nebraska High School State Cross Country Championships here Friday.
ORANGE CITY, Iowa – Woodbury Central/Kingsley-Pierson may be young, but it will be a confident group that heads to Fort Dodge for the state cr…
Runners participate in a state qualifying cross country meet in Orange City, Iowa on Thursday, Oct. 18, 2018.
 Zekariya Abdela will mark his fourth consecutive state cross country appearance Friday afternoon when he participates in the Nebraska Class B…
MAPLETON, Iowa – Runners from the cross country team representing Woodbury Central/Kingsley-Pierson claimed six of the top 10 finishes while b…
COUNCIL BLUFFS, Iowa -- It was a three-peat for Bishop Heelan and Crusader junior Amber Aesoph at the Missouri River Activities Conference mee…
SOUTH SIOUX CITY | South Sioux City senior Zekariya Abdela qualified for the Nebraska Class B state cross country meet with a second-place tim…
SPIRIT LAKE, Iowa – Going into her junior year Spirit Lake's Kourtney Delperdang had won 15 cross country races and had a state runner-up fini…
SOUTH SIOUX CITY -- South Sioux City senior Zekariya Abdela finished as the runner-up at the River Cities Conference Meet at Covington Links G…
SOUTH SIOUX CITY | Zekariya Abdela wants a personal best Thursday afternoon.
JoDean's Steak House & Lounge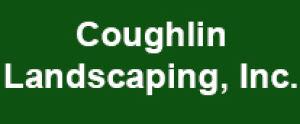 Coughlin Landscaping, Inc
SHELDON, Iowa -- Count Eric Heibult as one of the biggest fans of the curveball thrown by Mother Nature in the last couple of weeks.
MINNEAPOLIS -- George-Little Rock/Central Lyon senior Joe Anderson finished third in the competitive Roy Griak Invitational on Saturday.
SOUTH SIOUX CITY – The homestretch at the Marsha Koebernick Cross Country Invitational is long and lined with a lot of cheering fans.
Cross Country action during Marsha Koebernick Cross Country Invitational in South Sioux City, Neb. on Tuesday, Sept. 27, 2018.
LE MARS, Iowa – Will Roder likes to get out and set the pace.
Alta-Aurelia Invitational
GEORGE, Iowa | Joe Anderson has been blessed with so many people who have helped him succeed as a cross country runner.