NORTH SIOUX CITY -- Jorja VanDenHul walked onto the Dakota Valley volleyball court on Tuesday night with butterflies in her stomach and nerves racing through her 5-foot-10 body.
The Panthers freshman had the task of filling in for junior outside hitter Rachel Rosenquist, who sat out the match against Beresford with a sprained ankle.
VanDenHul stepped in nicely for the Panthers (4-0) by recording 12 kills and having just two hitting errors in a 3-0 sweep over the Watchdogs.
Dakota Valley won the match 25-22, 25-16 and 25-15. The fourth-ranked Panthers remain unbeaten and the Watchdogs, who received votes, didn't have much of an answer for DV.
VanDenHul admitted that filling in for Rosenquist was a challenge, but once the first ball went in the air, it seemed like another volleyball match, regardless of what level the match was.
"On a scale of one to 10, it was probably an eight," VanDenHul said, "When you get in the game, you kind of worry about all that kind of stuff. It goes away. I know that if I keep working hard, I can keep going up."
VanDenHul recorded her first kill in the opening frame that tied the first set at 6-6, and by the time the second set was complete, the Panthers freshman had eight kills.
Her four third-set kills came in the first 21 points of the match.
"I saw deep line, and when (Beresford) moved back, you take over the block and the hard cross over the net," VanDenHul said. "It's easy to take tonight as motivation and keep on winning games."
Needless to say, Panthers coach Mary Miller was impressed -- but not surprised -- at VanDenHul's performance.
"She really stepped up and you really couldn't tell that we were without (Rosenquist)," Miller said. "That's good for our team. She's very athletic, and she's a coach's kid. She didn't try to be flashy. She was just real solid."
Other kills leaders for the Panthers included Sophia Atchison and Ally Beresford with eight apiece. Sam Archer had six kills.
You have free articles remaining.
Atchison also had three of the Panthers' six ace serves against the Watchdogs.
Rachel Wente had three blocks while Beresford had two against Beresford.
After the match, the Panthers met at center court to break down what they had just accomplished. Even though it was a three-set sweep, the Dakota Valley girls pointed out three things they wanted to work on at Wednesday's practice: Serving, serve-receive and according to Miller, the middle has struggled to see the ball and being too tight to the ball.
"The big picture is being really competitive, and we should be able to go out and get some big runs," Miller said. "They don't know how good they could be. That's my job … we can be a really, really good team."
For Beresford. Jaycee Fischer, Summer Roelke and Kara Niles each had three kills.
The Panthers, meanwhile, also have a new libero, and while Taylor Wilshire may be new to Dakota Valley, Miller knows her quite well.
Both were at Bishop Heelan High School last season.
Wilshire came over to Dakota Valley after Miller was named the Panthers' coach in the offseason following Miller's resignation from Heelan in October of 2018.
Wilshire had 26 digs -- one fewer than Archer's 27 -- and even in the first four matches of the season, the newest Panthers libero feels right at home.
"It's awesome since I can have my coach here with me," Wilshire said. "Everything feels like home here. Mary is part of the reason … the schooling is really awesome here and it's a good environment for me."
Wilshire admitted that she had some nerves walking into practice for the first time. Everything was brand new for the 5-6 junior, but having Miller there made things a little easier.
"It was scary and intimidating at first," Wilshire said. "She's the best coach in the state, in my opinion. She knows everything about volleyball."
Volleyball Bishop Heelan vs. Omaha Skutt Catholic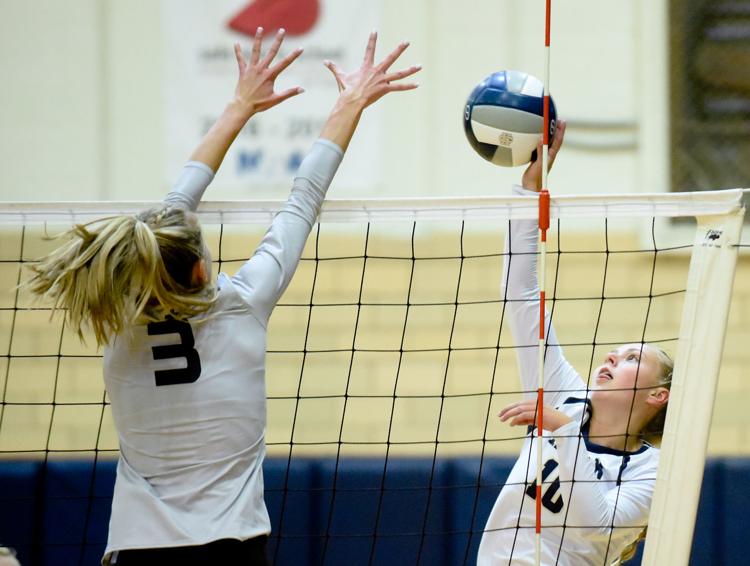 Volleyball Bishop Heelan vs. Omaha Skutt Catholic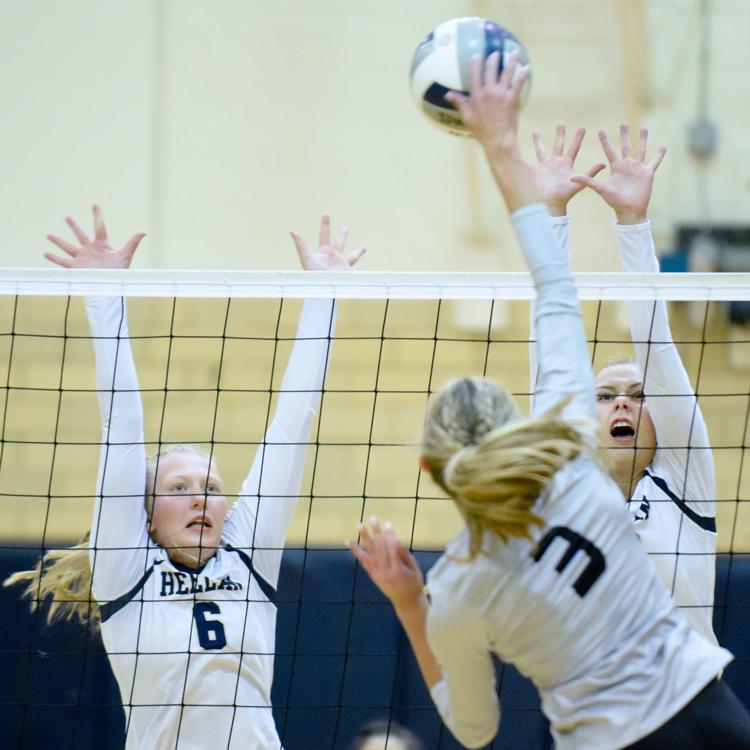 Volleyball Bishop Heelan vs. Omaha Skutt Catholic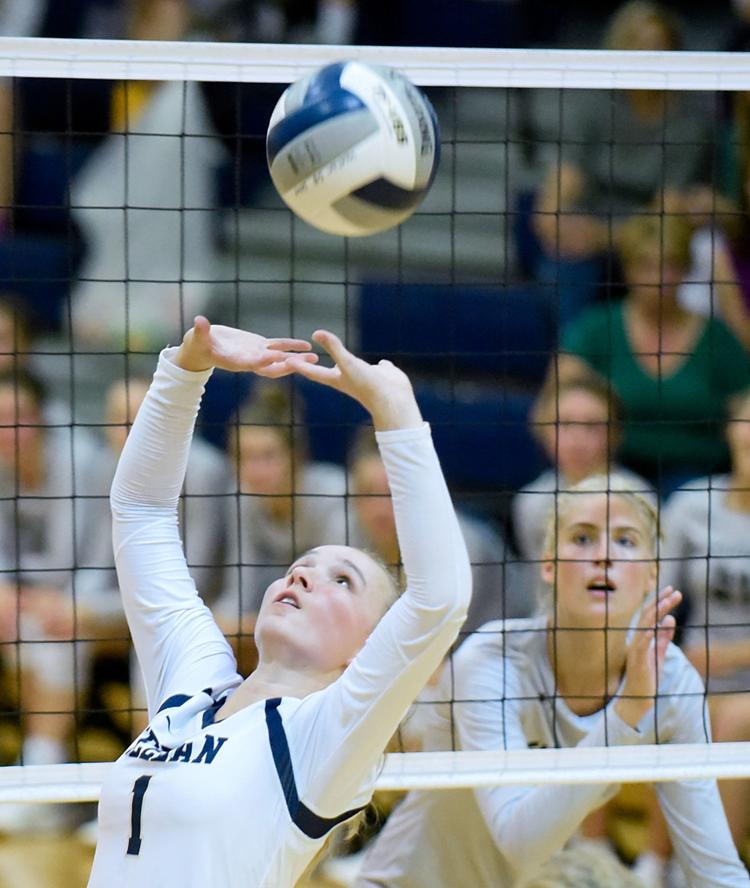 Volleyball Bishop Heelan vs. Omaha Skutt Catholic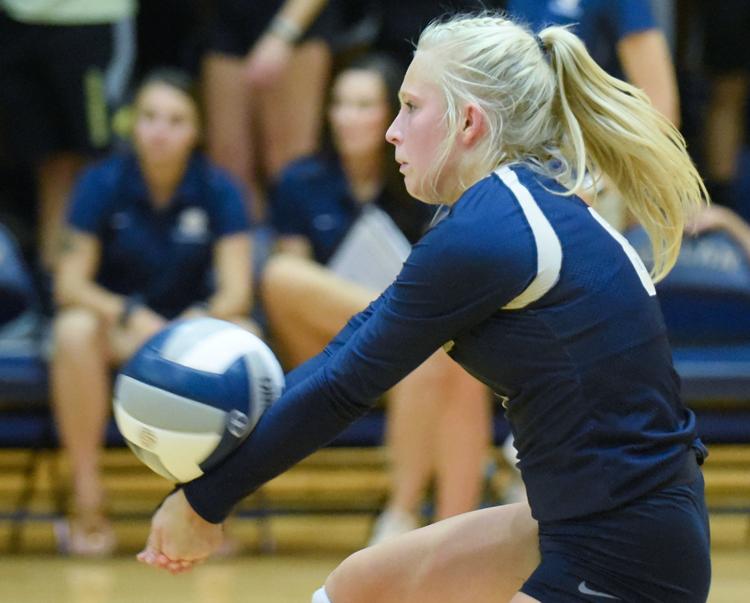 Volleyball Bishop Heelan vs. Omaha Skutt Catholic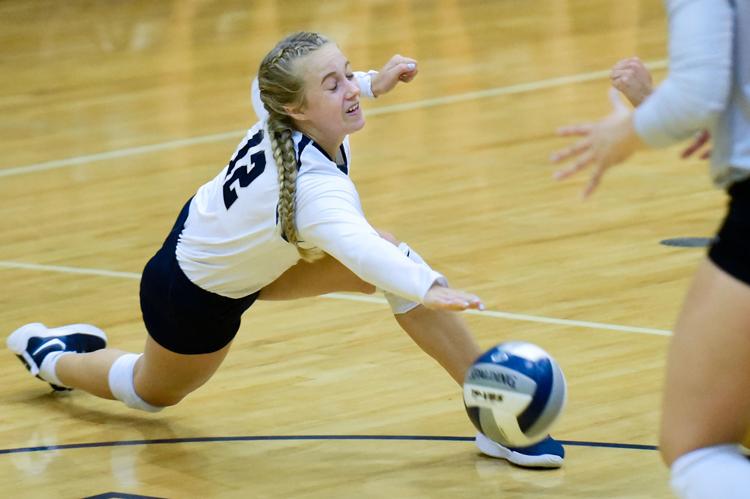 Bishop Heelan vs. Omaha Skutt Catholic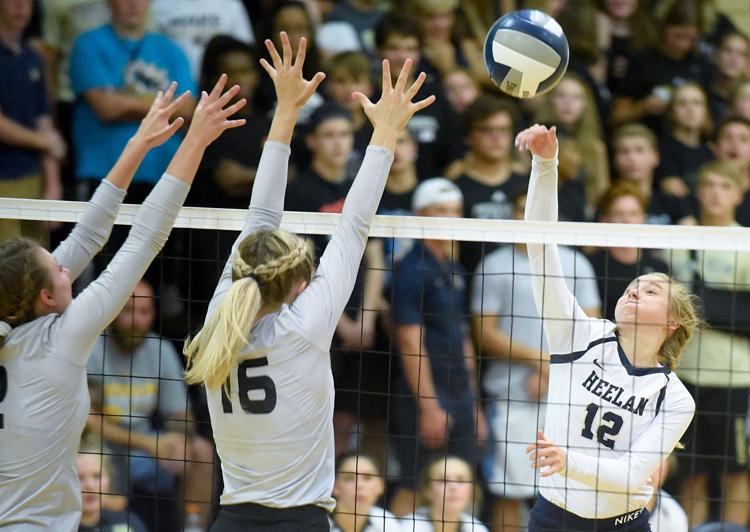 Volleyball Bishop Heelan vs. Omaha Skutt Catholic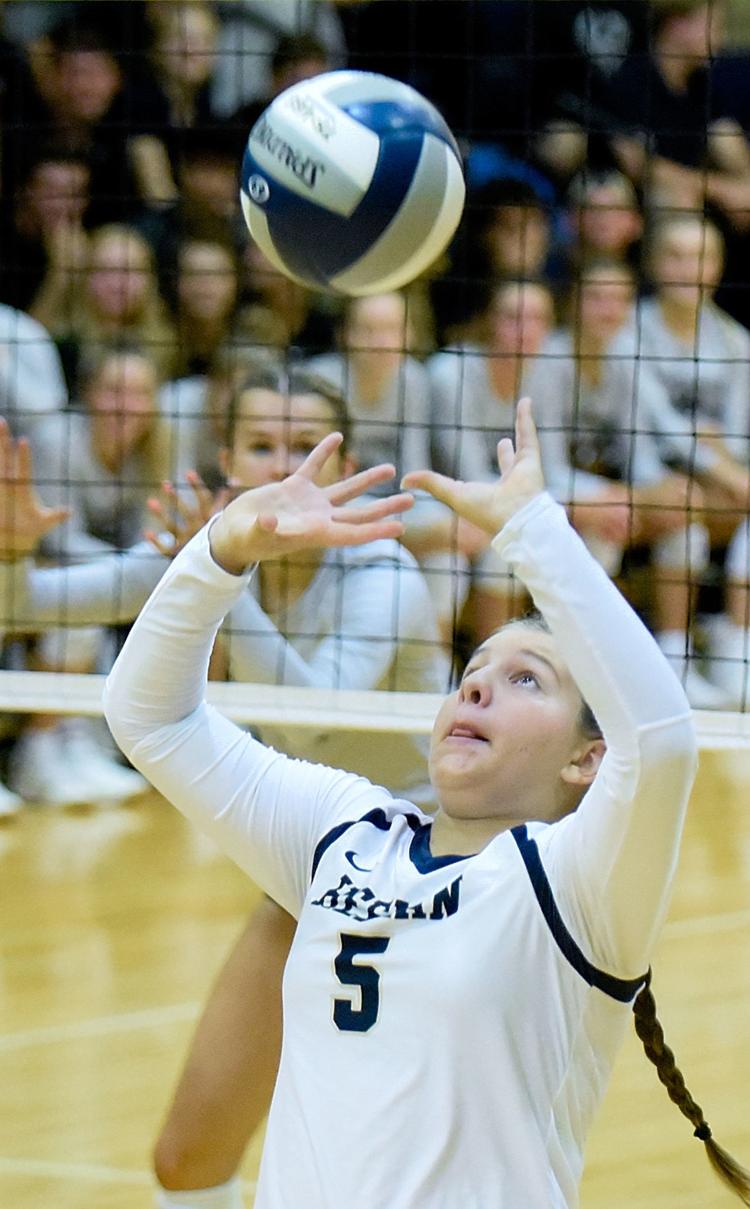 Volleyball Bishop Heelan vs. Omaha Skutt Catholic
Volleyball Bishop Heelan vs. Omaha Skutt Catholic