Get ready for week 4 of high school football games in Sioux City and beyond with a jump back in time to games a decade ago.
Get ready the weekend of prep football action in Northwest Iowa with a look back at the action from games a decade ago.
Get ready the weekend of prep football action in Northwest Iowa with a look back at the action from a season-opening games a decade ago.
We've rounded up some of our favorite Nebraska high school mascots. Have one to share? Send an email to yourpics@journalstar.com or share a pi…
Get ready for the opening weekend of the prep football season in Northwest Iowa with a look back at the action from a season-opening games a d…
See who Siouxland's top Iowa football teams are playing this week in the opening round of the playoffs.
West Sioux plays Boyden-Hull/Rock Valley in football action Friday, Aug. 30, 2019, in Hawarden, Iowa.
"We only have five to six guys with serious experience," coach Joe Schmitz said. "We are filling in a little bit every day and see what happens.
Panthers coach Jeff VanDenHul says the program has the built the kind of depth he wants over the past few seasons in order to fill those spots…
Ponder, who returns after running for 1,683 yards in his sophomore season, set that goal in the preseason. He's the new center of a Mustangs o…
Head coach Justin Smith has had little trouble filling those open spots in past years, as the Warriors have gone 50-16 in the past six years. …
Wide receiver Shane Solberg, quarterback Tyson Kooima and running back Jacob Kalogonis each have a chance for a special season for the Red Raiders.
Coach Joel Penner will have a tough choice to make: Four players are in the quarterback room aiming to take the first snap against Kaiser Univ…
The last time the Crusaders had a .500 record was in 1994, and that's the only .500 season in the last 30 years. In the last three decades, Bi…
Mollring hopes that leadership translates to the field and that the Beavers are able to close out games better. Three of the Beavers losses in…
Though the Chargers had a winning season a year ago, they lost four of their last six. That includes an overtime contest to Dordt and the seas…
WAYNE, Neb. -- After a 6-5 campaign in 2017, Wayne State took a step back in 2018 as the Wildcats finished with a 3-8 record, the same mark th…
SIOUX CITY — South Sioux City High School football coach Christopher Stein doesn't want to put the bar on the win-loss record in his first sea…
Mitch Mohr's first two seasons were difficult as North went a combined 1-17, but last season the Stars nudged upward with a 2-7 record. That m…
Though the Black Raiders have plenty of starters back, one vacant starting position is at quarterback with the graduation of Nate Zyzda, who p…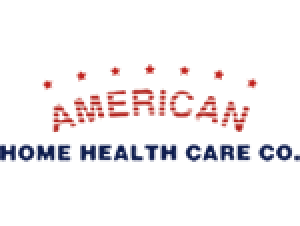 American Home Health Care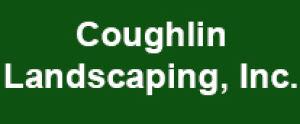 Coughlin Landscaping, Inc
"He's been so good at what he's done for so long that I've just come to expect him to make those throws," coach Ryan Schwiesow said. "There ar…
SOUTH SIOUX CITY | Citing personal reasons, Silas Fluellen has resigned as South Sioux City's head football coach after two seasons.
NORFOLK, Neb. | Tom Allen of Crofton High School and Ron Beacom of Neligh-Oakdale have been named head coaches for the 7th Annual Red vs. Whit…
In addition to all the high school football coverage that the Sioux City Journal provides, we will also rank the best senior prospects with an…
NORTH SIOUX CITY – Take it from someone who knows better than anyone, football is more than just a game for Jeff VanDenHul.
HAWARDEN, Iowa – During postgame interviews after his team captured its second consecutive state football championship, West Sioux Coach Ryan …
All-Northwest Iowa Football Team