It might be springtime, but on Monday, Iowa's high school football fans got a little taste of fall. 
 Sioux City East, Sioux City West, and Sioux City North will all be in 5A, with East and West placed in Class 5A, Group 6, and North playing in Class 5A, Group 2. 
East will open its 2021 season with a road game at Bishop Heelan, before returning for its week two home opener against cross-town rival North. The Black Raiders will play weeks three and four on the road, with games at LeMars and Sergeant Bluff-Luton, followed by back-to-back home games against Ankeny Centennial and the brand-new Waukee Northwest.
East's final three games will be at Des Moines East, at Des Moines Roosevelt, and at home against Sioux City West. 
The Black Raiders finished the 2021 season with a 6-2 overall record, and made it to the second round to the Class 4A playoffs, where they lost to Ankeny Centennial, 55-14. 
East coach Brian Webb is happy with the way the schedule played out for his squad, and more than anything, is ready to have a "normal" football season this year after the COVID-19 induced chaos of 2020.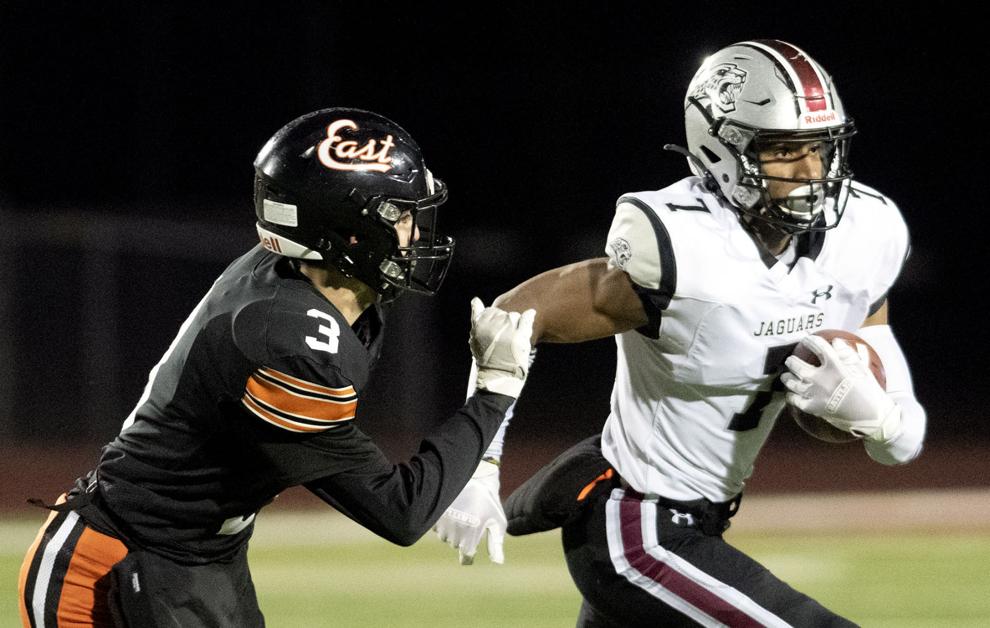 "I'm excited to get back to normal this summer," Webb said. "Kids not having to drag all their water around, and have special bussing where kids are special out. That was really kind of a nuisance last year, but had to be done."
The biggest challenge on the Black Raiders' schedule is the back to back road games in Des Moines, but luckily, those games are scheduled to take play on Friday, meaning the Black Raiders will not have to make the dreaded three hour drive to Des Moines on a school night.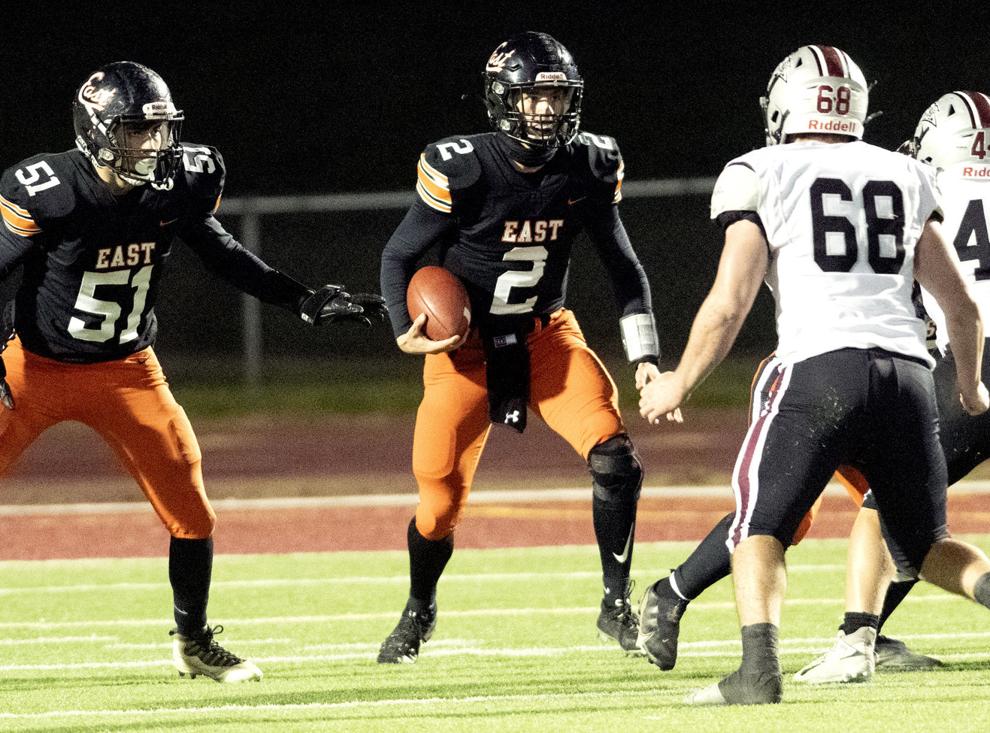 "That's really tough travel," Webb said. "You're getting back at 12:30 or one in the morning, and you've still got school. It's nice that this year, we don't have to travel anywhere for a late Thursday night game."
Elsewhere in Group 6, West will open its 2021 season with a home game against Des Moines Roosevelt, before hitting the road for a game at South Sioux City. The Wolverines will then play back to back home games against Des Moines Hoover and Council Bluffs Abraham Lincoln.
In weeks five and six, West will play at Waukee Northwest and Des Moines East, before playing its home finale against Urbandale. The Wolverines will then finish out their regular season with road games at North and East. 
West finished its 2020 season with an 0-7 overall record, and is looking for its first win since Sept. 7, 2018.
Sioux City North will open its season in Group Two with a home game against South Sioux, followed by back-to-back road contests against East and Des Moines North. The Stars will then host Bishop Heelan and Waukee in weeks three and five, with a week five road game at Ames in between.
North will play two of its final three games on the road, with games at Johnston and Council Bluffs Lincoln, and a home contest against West in week eight.
The Stars finished 3-5 last season, falling in the second round of the Class 4A playoffs to Dowling Catholic, 65-11. 
"I am pleased with the schedule," North coach Mitch Mohr said. "Especially the lay of the schedule. We're excited to play the area schools, in South Sioux, East, Heelan, and West."
A few miles south of Sioux City, Sergeant Bluff-Luton will play its season in Class 3A. The Warriors went 6-3 in 2020, and will open up with a home game against LeMars, followed by a pair of road games at Central Lyon and Harlan.
The Warriors will then play at home against Siouxland rival East, and then Sioux Center in week five. SB-L will play week six at MOC-Floyd Valley, will host Boyden Hull in week six, and then play at Bishop Heelan for week eight.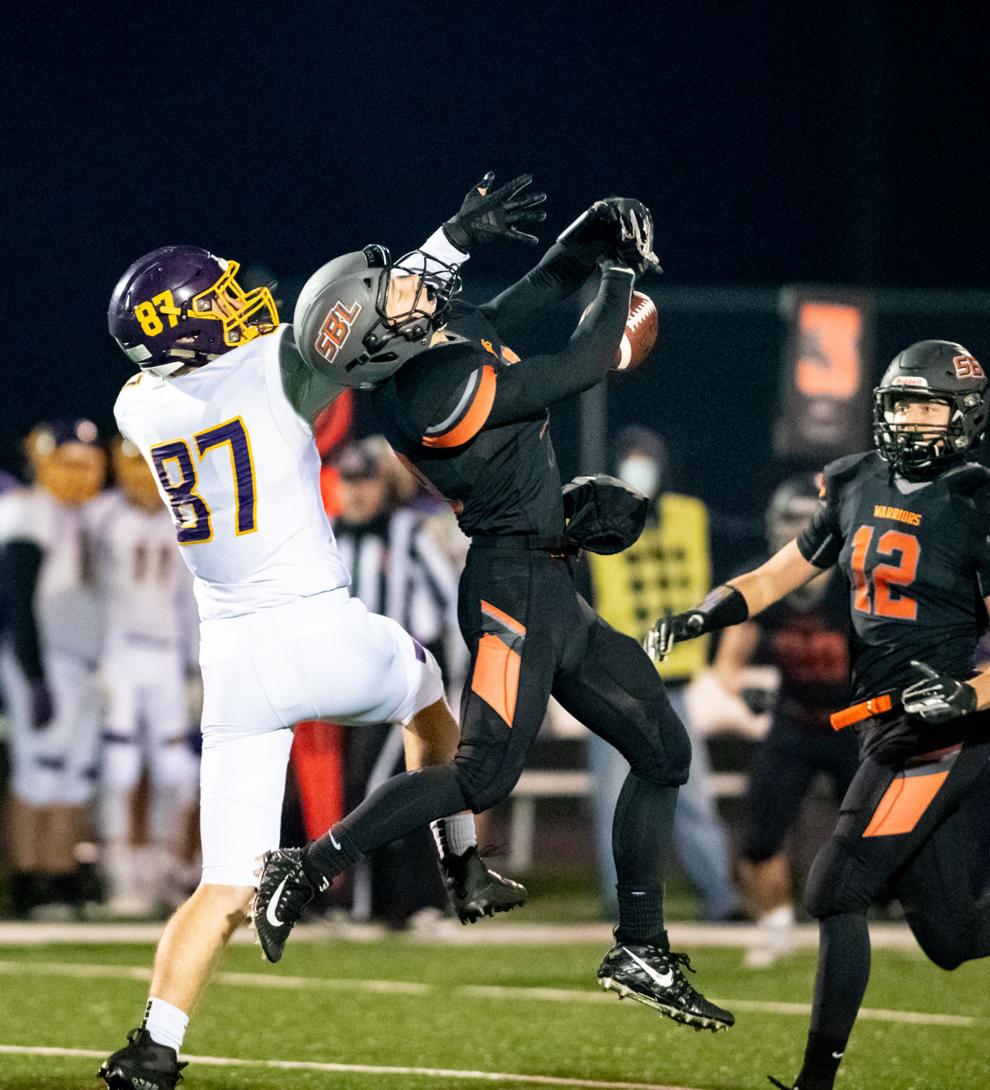 The Warriors will end their regular season with a home tilt against Carroll. They bowed out last year in the first round of the postseason with a 28-21 loss to Webster City. 
"I think it is a great schedule," Warriors coach Justin Smith said. "Le Mars in Week 1 is always a talented team, Central Lyon is one of the best programs in the state. Harlan is going to be in everyone's top 2-3 3A teams and 5A East is a rivalry game. All of those before district play,... there will be some really good games this year."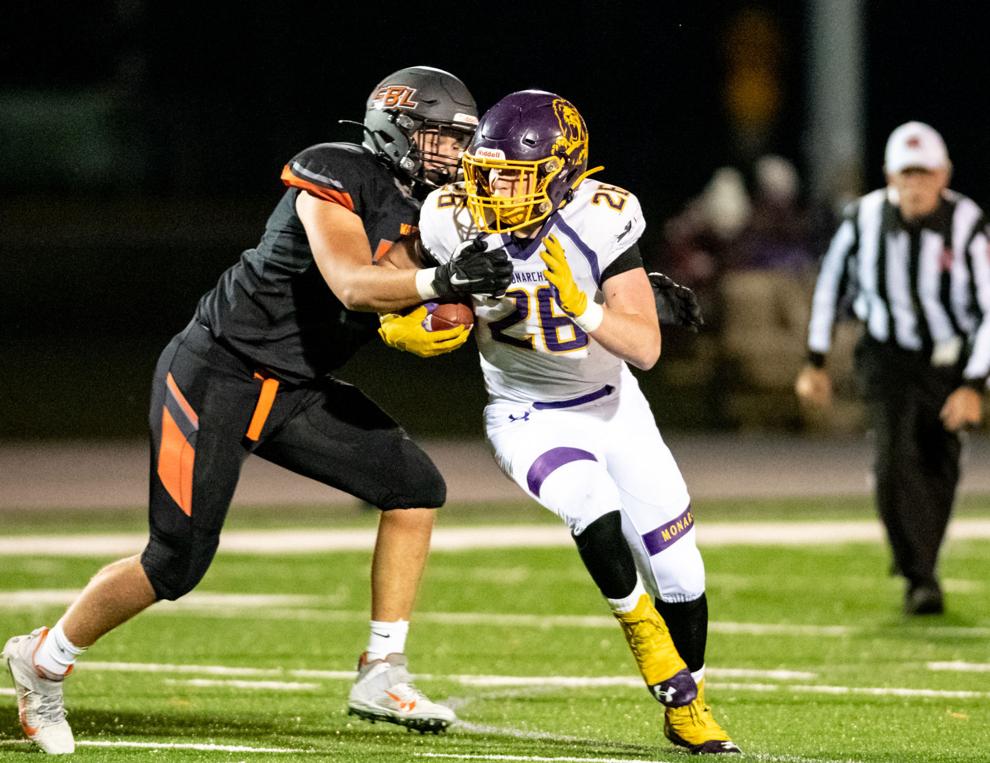 Sioux City's final metro school, Bishop Heelan, will play its games in Class 3A, District 1. Heelan will open against East, before heading to Le Mars in Week 2.
After a Week 3 home game against Spencer, the Crusaders will play three of their next four games on the road, at North, Carroll, and Sioux Center, with a week five home game against MOC-Floyd Valley sandwiched in the middle. Heelan's final two games will be at home, against Sergeant Bluff-Luton and Boyden-Hull, respectively. 
The 2022 schedules, which were also released Monday, are identical to 2021's, with the home and road teams reversed. 
The first day of football practice is scheduled for Aug. 9, and the first official competition date is Thursday, Aug. 26. According to the IHSAA website, all games are currently scheduled for Fridays, but can be adjusted to Thursday or Saturday. 
The final week of regular season competition for 2A, 1A, A, and eight-player teams is on Oct. 15, while the last game for 3A, 4A, and 5A schools will be Oct. 22.