SIOUX CITY | A rough season ended for North on Thursday with a 63-6 high school football loss to Waukee at Olsen Stadium.
The Stars lost all nine of their games this fall and counting eight more last season had their losing streak reach 17 in a row.
Waukee, unranked but more than likely headed to the Class 4A playoffs, scored at will. The Warriors finished the regular season 6-3, but their losses were to West Des Moines Valley and West Des Moines Dowling, tied for No 2 in this week's Associated Press rankings, and No. 6 Johnston.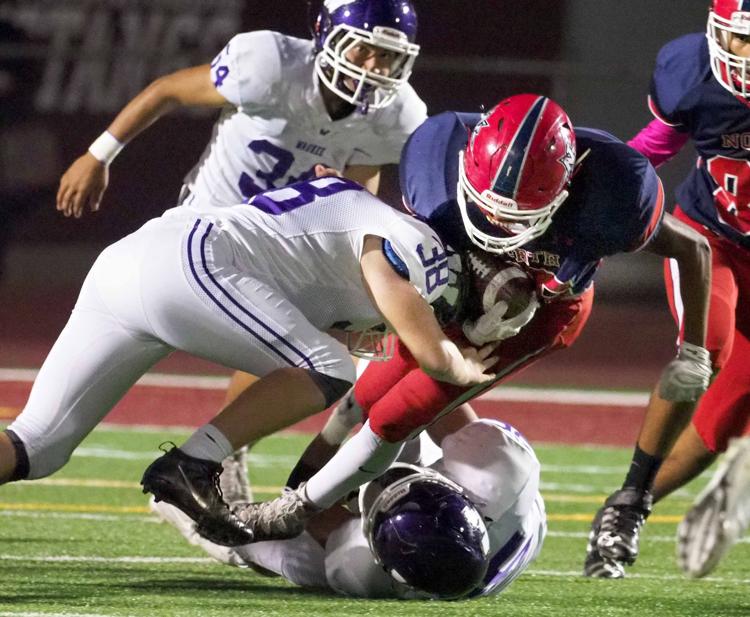 The Warriors had 405 yards by halftime, racing to a 49-0 lead by scoring on seven of their nine possessions. Quarterback Mitch Randall threw for three scores while Jordan Perry and Tyrese Moore each had two touchdown runs.
In fact, the fleet Moore carried only two times in the first half, racing 50 and 40 yards, respectively, to paydirt.
Perry wound up with 185 yards on 13 carries and Blake Espeland added 82 yards on 13 totes for Waukee, which amassed 478 yards on the ground.
There's not much more you can say about this one other than the fact that Waukee was a much stronger and faster team than the Stars, who have taken their share of lumps this season.
"My first year at North was four years ago so I've been with these seniors since the beginning," North Coach Mitch Mohr said. "It's tough to see a class like that go. It was more a focus on the seniors (after the game) and their effort put in this season and the rest of their career."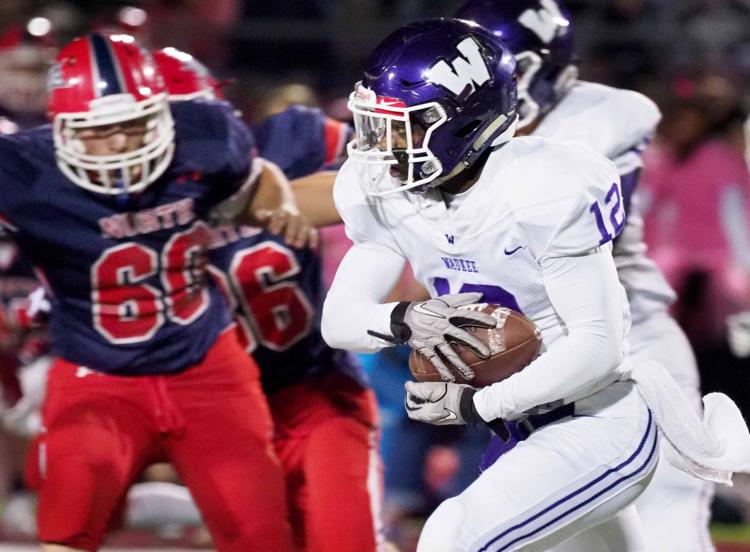 North lost a close 29-20 battle to city rival West in a season opener, but hasn't come close to winning since. The Stars' last victory was over West in last year's season opener.
The quest for second-year mentor Mohr is how to keep his team hungry during the offseason after so many setbacks in a row.
"We have a lot of young talent with a junior-dominated team on both sides of the ball," Mohr said. "Our schedule got more difficult as we went on but we grew. It's hard to see playing against teams like Waukee and Johnston, but there was some improvement. Our line play had improved and our JV teams got a lot better as the year moved on and we saw a couple of very strong freshman players moving forward."
Waukee's Randall completed 7 of 11 passes for 120 yards. The Warriors held North to 16 rushing yards but Quintin Krusemark was 7-for-12 through the air for 170 yards through the air.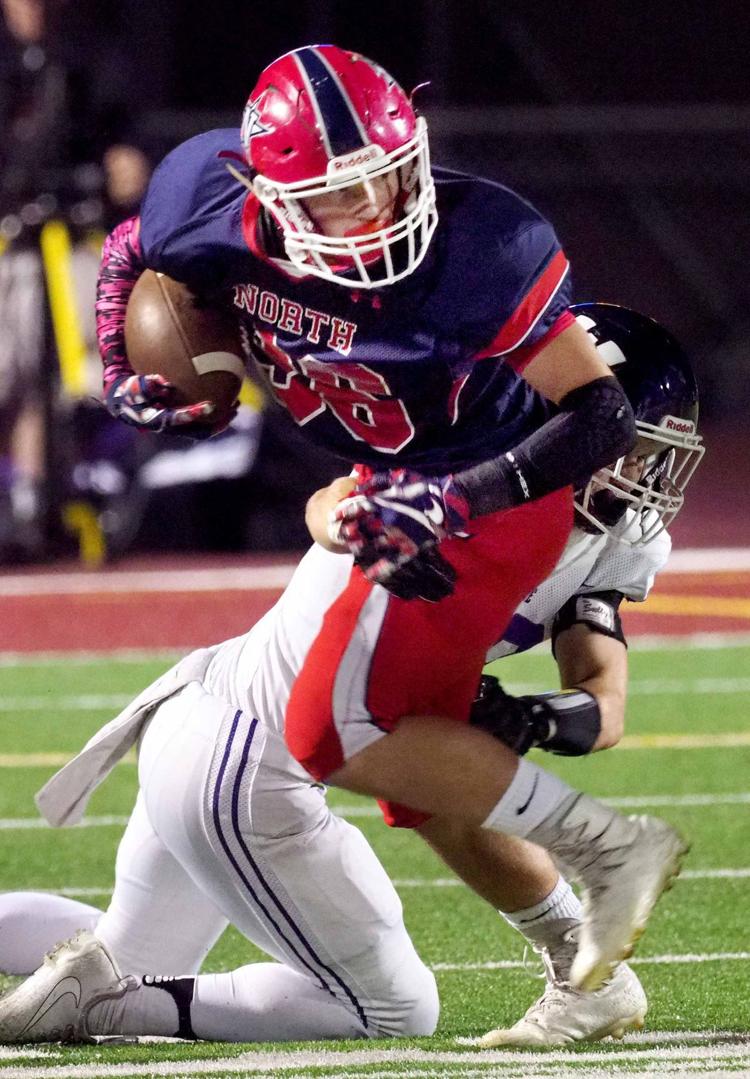 North fans finally had something to cheer about when Noah Bootsma, playing his final high school game, teamed with classmate Krusemark for an 85-yard scoring play in the fourth quarter.
Other than that, about the only positive was that, mercifully, a continuous clock kicked in after intermission and the second hald zipped by quickly.
The same can't be said about a long and difficult 2017 season.
SIOUX VALLEY 51, ELK-POINT-JEFFERSON 0: Connor Logan scored on a touchdown run and recovered a fumble in the end zone for another score to lead the No. 1 Cossacks to a win over the Huskies in an 11B first-round football playoff game played in Volga, South Dakota Thursday.
Sioux Valley moved on with a 9-0 mark and logged its second win over the Huskies in the last two weeks. EP-J ends its season with a 3-6 record.