SIOUX CITY | West ushered in the Joe Schmitz era in grand fashion Thursday night, snapping a 10-game losing streak with a 29-20 victory over city rival North in the football season opener for both teams at Olsen Stadium.
The Wolverines spotted North three touchdowns before scoring 29 unanswered points in their first game with Schmitz as head coach.
West's last win was on Oct. 16, 2015 by a 27-23 margin over Council Bluffs Abraham Lincoln.
"It's not about me it's about these players," said Schmitz, a former Briar Cliff University assistant coach. "I told them early on we battle adversity and that's what we do. They showed who they are and not who they were and that's awesome."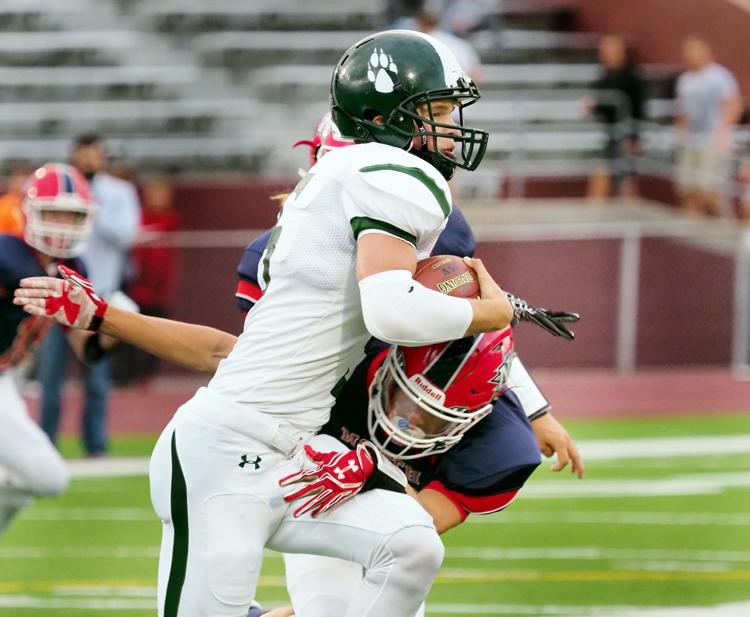 Adien Belt ran for two touchdowns and passed for another in his first varsity start at quarterback. Belt, a junior, threw for 166 yards and his 34-yard scoring dash with 2:07 left in the third quarter gave West the lead for good.
"It feels good to come out and finally start to win and get ready to start a new thing, not be known as a team that's always losing games," Belt said. "We all started to kind of fall back and be like we were last year but we helped each other up and helped us pull through."
North used big plays to bolt to a 20-0 lead after one quarter as Devonta Cobbs, another junior making his first start tossed touchdown passes of 62 and 45 yards. Cale Conner hauled in the long bomb and Matt Hagan made a diving catch in the end zone on the 45-yarder. Caleb Dennis also had a 9-yard scoring run in the first quarter.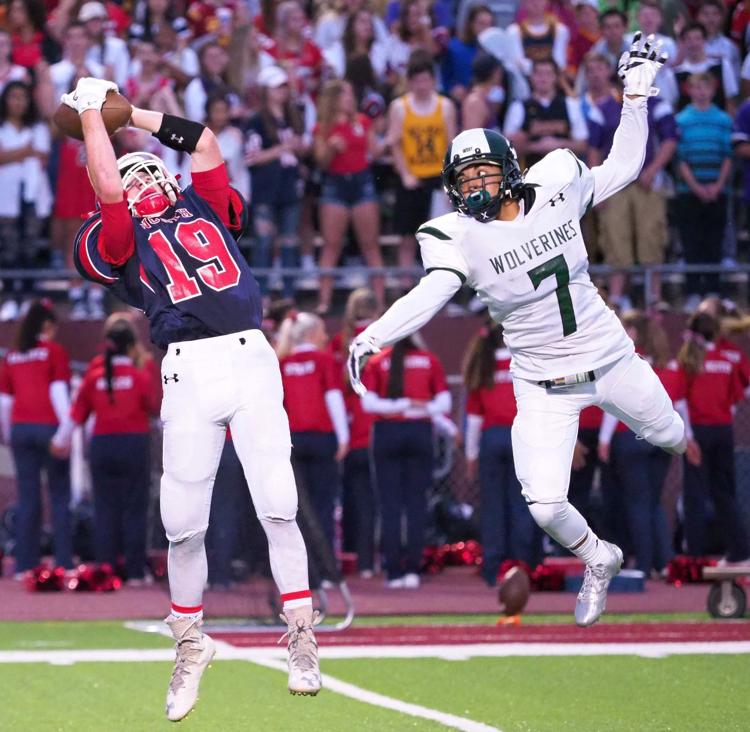 You have free articles remaining.
Belt put West on the board with a 7-yard touchdown run with 8:56 left in the half, then lofted a 24-yard scoring pass to Conner Birkes with 28 ticks remaining before intermission.
The only scoring in the third quarter was the 34-yard bolt up the middle by Belt on third-and-10 with 2:07 remaining.
"We had a designed play it was take off and run," Belt said. "He put the trust in me and I hit the hole and just scored. We've been working since spring, the coach has been pushing us and wants us to be great."
North had a couple of long gains wiped out by penalties and lost Cobbs for most of the second half because of an injury. He returned late in the game but that was after West made it 29-20 on a 15-yard pass from Belt to Micah McWell.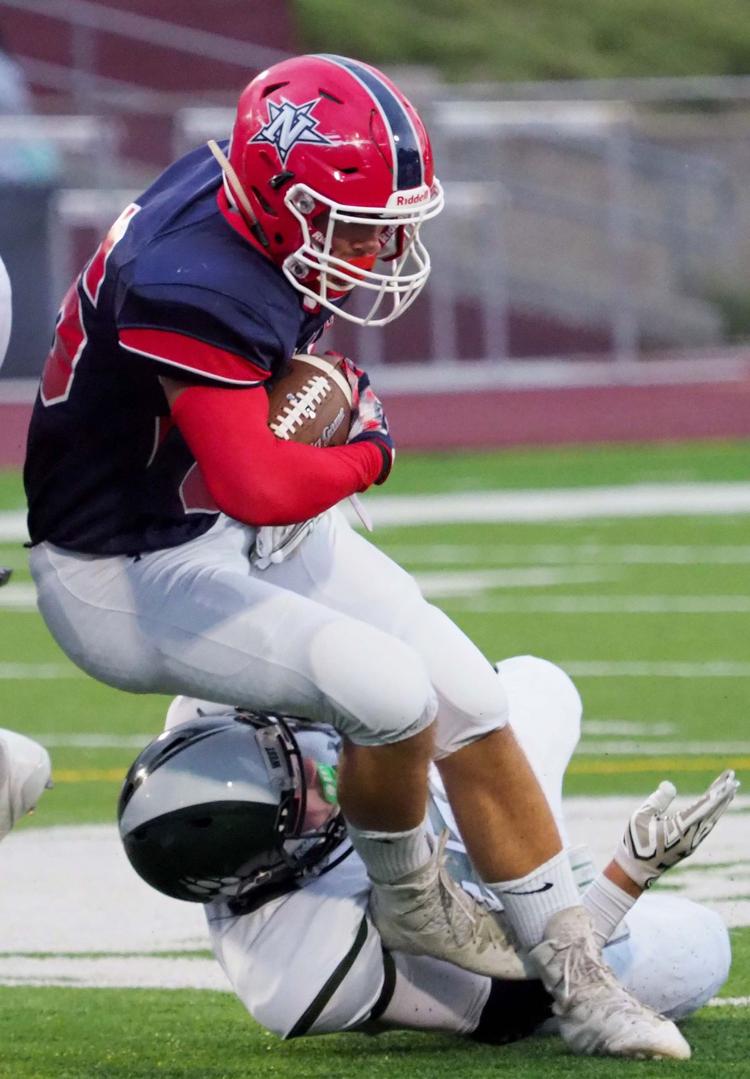 "We had some undisciplined play," North Coach Mitch Mohr said. "Every time we made a big play there seemed to be some kind of flag and that killed everything. I bet we had over 200 positive yards taken away because of penalties."
The most crucial mistake may have been a holding penalty that wiped out a 46-yard run by Jayse Martineck early in the second half that would have given North the ball deep in West territory. Martineck was still the game's leading rusher with 61 yards on 13 carries.
Cobbs passed for 174 yards and ran for 27 while Hagan had three catches for 71 yards. West's Belt finished with a team-high 58 rushing yards on 11 totes.
The Wolverines went into victory formation in the closing seconds, something that wasn't familiar to West High fans.
"North played great, they had a great game plan and came out in some different looks defensively that took us a while to figure out," Schmitz said. "We've been thinking about this game since spring so for them to kind of relax and put all their preparation together and coach Holmes made some adjustments on defense and it really helped. Honestly, this game is about getting better. We'll get ready for Des Moines North and try to get better there, too."