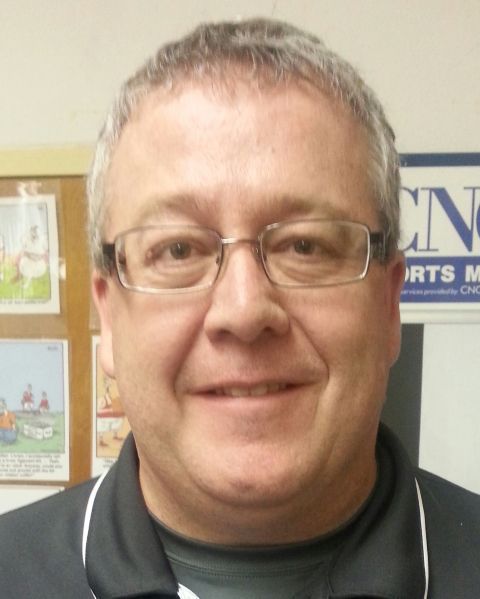 SERGEANT BLUFF – It turned into a night of celebration for the Sioux City Bishop Heelan girls basketball team here Friday night.
Not only did the Crusaders clinch the outright Missouri River Conference championship with a 72-54 victory over Sergeant Bluff-Luton, but they also presented Coach Darron Koolstra with his 200th career win.
Heelan, ranked No. 2 in Iowa Class 3A, stretched its winning streak to 10 games and has now won 15 of its last 16 contests. The Crusaders got a little help from city rival Sioux City East, which downed Council Bluffs Abraham Lincoln 48-42.
That means the final league game of the season between Heelan and Abraham Lincoln on Tuesday in Council Bluffs won't mean a thing. Heelan is 12-1 in the MRAC while Abraham Lincoln and East are each two games behind.
The Crusaders, now 15-3 overall, had it going from the outset, racing to a 16-3 lead after the first four minutes. Heelan made four 3-pointers and forced 10 turnovers while zipping to a 27-15 lead after one quarter.
Katie Cooke scored 12 of her 19 points in the first quarter, then all-stater Ella Skinner took over in the second. Skinner, a Wayne State College recruit, tallied 12 of her game-high 20 points in the second stanza.
Katelyn Stanley – another all-stater – and University of Iowa track recruit Amber Aesoph finished with 15 points apiece. Heelan shot 51 percent from the field, including 18 of 30 in the first half, when it mounted an insurmountable 46-25 cushion.
"That was probably one of our best offensive nights shooting the ball," said Koolstra, who reached the milestone in his 11th season at the Crusader helm. "We normally don't shoot a lot of threes but we had four in the first quarter and were shooting them with confidence. It was good ball movement and they were sharing the ball."
And, as usual, Heelan's zone defense was suffocating, completely taking Sergeant Bluff-Luton (11-8, 7-6) out of its offensive rhythm.
You have free articles remaining.
However, SB-L senior Kenzie Foley also reached a milestone, surpassing 1,000 points for her career. The St. Cloud State volleyball recruit went over 1,000 with a bucket at the five-minute mark of the third quarter and wound up with a double-double of 13 points and 10 rebounds.
Emma Christensen came off the bench to pace the Warriors with 17 points, but they lost for just the second time in their last seven contests.
Heelan has lost only once since opening the season with back-to-back setbacks. Its last loss came to Mason City, 54-43, in the CNOS Foundation Classic on Jan. 11. Mason City is ranked 13th in Class 4A.
"We want to play the best this time of year and I think that was one of our best games," Koolstra said. "Defensively we let them do some things but when you get up big there's a tendency to let up, but this is a great group and we're pretty proud of them."
Heelan posed for a team photo with its coach in the hallway after the game and Koolstra was presented the game ball.
"I've been lucky to have a lot of really good players and it goes back to them," Koolstra said. "They're the ones that perform every night. I'm surrounded by good student-athletes who are smart and they're raised well. I'm blessed that I have the opportunity to coach kids like this."
Sergeant Bluff-Luton outscored the Crusdaders 29-26 in the second half, but the early hole was too deep to dig out from.
"They just didn't miss and made a ton of threes in the first half," SB-L Coach Joe Hardy said. "We just had a hard time containing their inside-outside game. They had a great game plan, spread the floor, penetrated and kicked and were able to knock them down tonight.
"They have a good 1-3-1 zone. It's not like we didn't practice against it but the intensity level and physicality they play that defense with is much more than you can simulate in practice."
Sergeant Bluff-Luton put together a seven-game win streak after losing to Heelan 65-46 on Jan. 13. The Warriors suffered a heartbreaking 62-61 loss at East on Monday and close the regular season with games against South Sioux City and Council Bluffs Thomas Jefferson.
Heelan has a date at Carroll Kuemper Saturday before closing the regular season at Abraham Lincoln. The Crusaders open regional play next Saturday at home against Sheldon.