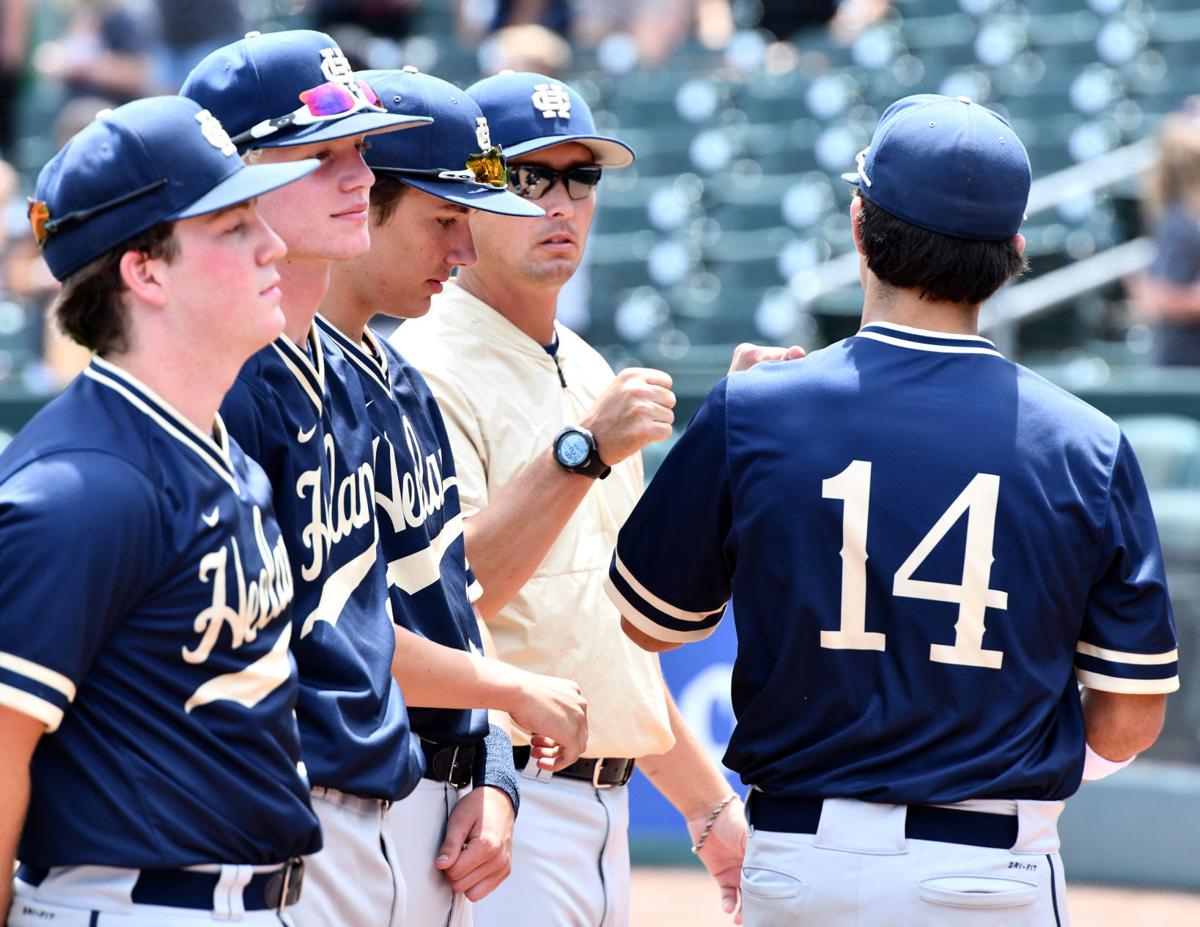 For Iowa high school baseball and softball coaches and players, it has been a roller coaster since schools were closed in mid-March.
At times, coaches thought there was still hope to start a season in June. Other times, optimism waned.
On Wednesday morning, those involved with the two summer sports received a major boost of support when Iowa Gov. Kim Reynolds gave the go-ahead for high school baseball and softball starting in June.
But the final decisions on the seasons were in the hands of the IHSAA and the IGHSAU.
The two associations didn't waste any time, either. At 3:30 p.m. on Wednesday, both the IHSAA and IGHSAU released statements announcing that both sports can play this summer.
"I am very excited. When this whole epidemic opened up, we were very optimistic about it, about playing our season," North softball coach Brent Eickholt said. "Obviously, there are the safety concerns with the players, coaches and spectators. I get all of that but with the decision to open things up, I couldn't be happier."
Bishop Heelan baseball coach Andy Osborne wasn't watching the governor's press conference. A player texted Osborne what Reynolds said and he quickly jumped on Twitter.
"At first, I was apprehensive because the governor wasn't the deciding factors but I knew that was a huge step in the right direction," Osborne said. "(After the official decision) I had that initial wave of excitement and then I realized there is a lot to do in a week and a half. I am excited for the opportunity. If we can keep everyone safe, it will be a great summer for everybody."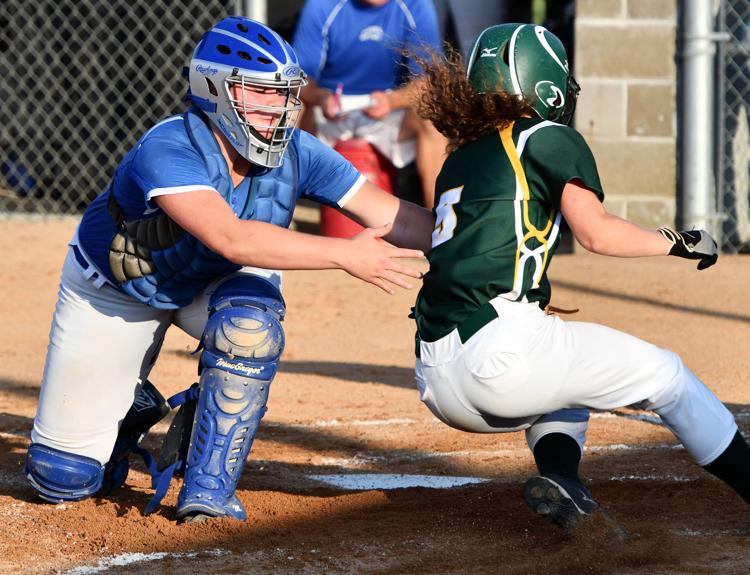 Practices can start on June 1 for both baseball and softball with the first competitions set for June 15.
"I feel great for our seniors," East baseball coach Kevin Dicus said. "Through this whole thing, they stayed positive and they stayed focused and have been leaders with the younger kids. When most people doubted there would be a season, they kept the faith and they are being rewarded with a partial senior season and I couldn't be more proud of that for our senior class."
Coaches remained optimistic about a potential summer season but there were times they thought a season might not happen.
"My husband, who is the baseball coach at Newell-Fonda, we were going back and forth just with what the athletic directors and superintendents heard," Newell-Fonda softball coach Courtney Darrow said. "We were hoping, if we gave it a little time, it would be possible. It was tough to say at the beginning when they closed schools but we hoped they would make the best decision about the safety and health of everyone.
"It was a breath of fresh air to hear some good news. Just for the kids to get out, they are all tired of sitting at home, and for communities, they are anxious to see the kids on the fields again."
Spirit Lake athletic director and softball coach Rachel Fisher felt the nature of both sports helped the cause.
"I am always a glass-half-full type of person. I was fairly optimistic," Fisher said. "With it being an outdoor sport and the type of sport it is without a ton of person-to-person contact, I thought we could figure it out. Thanks to both associations for making it work and they don't want to take away opportunities. It has taken them a lot of work so we will follow the guidelines and make it a fun season. We are willing to put in the work to make it happen."
North baseball coach Nick Tillo was surprised by Wednesday's decision. Throughout the last few weeks, the conversations he had were trending in a different direction, so he was excited to hear Wednesday's announcement.
"I was really excited. I was down there for awhile once baseball got pushed back. I did think the season was going to get banged," Tillo said. "To hear the governor say that and then see the associations approve it, my phone has been blowing up. It's some great news. I was talking in a group chat of coaches just last week and thought it was for sure banged. Today comes along, it's the opposite."
As Dicus put it, it was one of the better roller coaster rides he has been on.
"There were moments that there was no doubt, going on June 1, that was a long way away and this will be gone and we will be going," Dicus said. "Then you hit the low point of the roller coaster and you don't see any way we are going to play with the restrictions. Now we are on the upward climb and got the approval from the governor.
"Everyone is relieved and everyone is ready to get back outdoors and do what we do in Iowa."
Eickholt felt the key to having a season was in the governor's announcement on Wednesday.
"That's been the whole holdup to whether we have a season on what the governor decides. That's what the state has been waiting for and baseball and softball can move forward," Eickholt said. "Everyone is optimistic and ready to get going and that's a good feeling. We have very high hopes for this season."
What is known is that practices will start on June 1 and the first games can be held on June 15. After that, the IHSAA and IGHSAU still need to approve the rest of the plan.
"It's been known to me, June 1, we can start. What we don't know is what the guidelines are and what the schedules will look like and what traveling will look like," Eickholt said. "What the guidelines are and how we do that, we probably won't find out until next week."
Each school district will make the decision on if their baseball and softball teams will return. Dicus said in talking with other coaches in Sioux City, they are all on board.
"We were unanimous in the conference. ... If we have to play North, West and Heelan 10 times, at least we play games," Dicus said. "I do expect the lower levels to be limited with travel if they are allowed. There will be lower-level games in Sioux City and all of our coaches are supportive of that for sure."
Tillo is looking forward to having games on June 15 even if he doesn't know his team's own schedule yet.
"So many games in a short span. We've heard we won't be playing on the weekends. We've heard a couple of things," Tillo said. "It's going to be different for sure. No concessions, that is going to be weird. As long as we are playing, I don't care."
Fisher said most of the programs she talked to are planning to have a season.
"I've gotten texts from teams two-and-half hours away and the admin doesn't feel comfortable with that travel," Fisher said. "We have to be flexible and understanding. Health is the key. The fact that we are all understanding and flexible and make it work is going to be a huge factor, too."
Iowa is the only state in America with a sanctioned summer high school baseball and softball season. The rest of the states have American Legion baseball programs and club softball. A good amount of states have already called off Legion seasons.
Osborne said Iowa could be one of the only states playing any sport when games start on June 15.
"Big picture, this is really exciting," Osborne said. "It's a chance for Iowa to lead. It will allow people to take their minds off things and it could lead to a summer of good things."
The actual guidelines aren't known yet but the IHSAA and IGHSAU both announced that fans will be permitted at games.
How many fans are allowed or whether there will be concessions or other safety protocols are not yet known. Both associations will release the full plans over the next week.
"In the back of every coach's mind, this season is about making sure that you are thinking of your players' safety and health. That's the biggest key for me that all of my players and their families stay healthy," Darrow said. "I think every team is going to keep their players and families in the back of their minds and respect everyone's seasons."
Osborne knows the risks. He said there have been a few cases in the Heelan community. Plus he personally has at-risk family members. His son has diabetes and he also has a one-year-old at home.
"I think (safety) is first and foremost. Anytime you are coaching at the high school level, that's the primary concern," Osborne said. "We are going to do the things we can to stay safe and not endanger families. It's important that we pay close attention to that and keep things sanitary and avoid as much close contact as we can."
Dicus has been going over guidelines that the NFHS released in order to prepare for the season.
"I have always told my players, we are going to control inside the fence and let the administration controls things outside of the fence. If this is what we have to do to be inside the fence, we have to do it," Dicus said. "I think every one of my kids is in. ... We are going to have to make that work and the kids will understand the expectations and guidelines and follow them.
"There's one piece I am struggling with and that's the one that bans the spitting of sunflower seeds. If you know me, I eat a lot of sunflower seeds. If I gotta not eat seeds, then that's what I've gotta do."
Get in the game with our Prep Sports Newsletter
Sent weekly directly to your inbox!