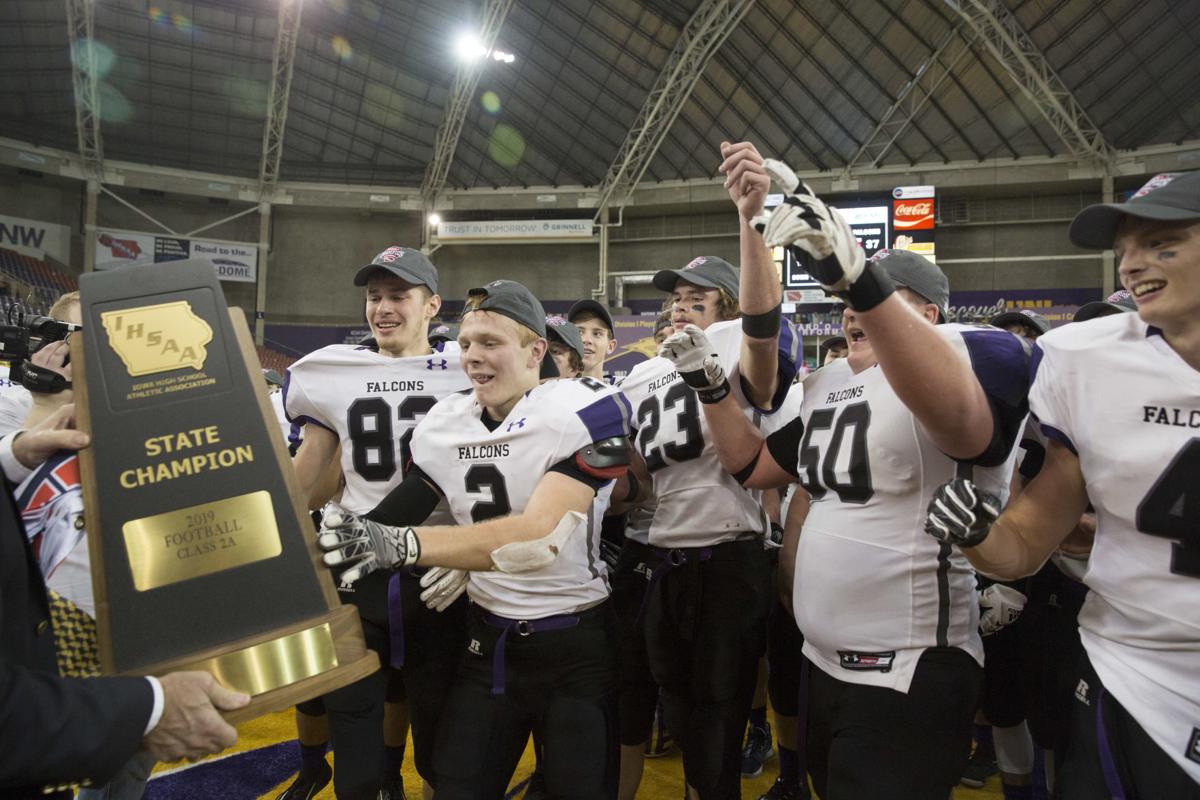 JUSTIN RUST
OABCIG head coach Larry Allen has made two of the biggest coaching decisions in the last two seasons.
Ever since Allen took over at Odebolt-Arthur's coach in 1999, he's relied on a solid rushing attack for the team's offense.
He took that system with him when Odebolt-Arthur combined with Battle Creek-Ida Grove in 2009 to form OABCIG.
But in the 2018 season-opener, Allen knew something had to change. Besides 40 yards on three attempts by quarterback Kaden Ladwig, the Falcons rushed for 15 total yards on 20 carries.
That's when Allen made one of the biggest decisions in his 21 years as a head coach. He scrapped his running attack and after working with assistant coach Tony Napierala, the Falcons switched to a spread offense in a manner of a week.
In week two, Ladwig threw for 201 yards and two touchdowns and while the Falcons ran the ball 24 times, 14 carries were from Ludwig.
With the switch to the spread offense, the Falcons have only been held under 30 points four times in the last two seasons and only under 20 points twice.

"We noticed last year that we had a hard time running the ball and we figured we had to make a change with the personnel we had and it's the best decision we made," said Allen, this year's Journal's Football Coach of the Year. "I've been a running guy since I was the head coach. Coach Napperela spearheaded the change and taught me what we needed to do. He's been a tremendous help.
"It has evolved but that first week it was simple. We are the only ones that are doing it so it makes it difficult to prepare for."
DeJean said while it was a completely different system, the team was excited about the change.
"I think we were all thinking this was going to be a lot more fun than just running the ball," DeJean said. "Throwing the ball around, we all had a lot more fun doing that. When you have the athletes we do, it definitely makes it a lot more fun for people when we are putting up the points that we do."
The next big decision came before the start of the 2019 season. After switching to the spread offense, Ladwig, who is now on the Morningside football team, threw for 3,027 yards and 32 touchdowns. His favorite target was Cooper DeJean, who caught 66 passes for 1,023 yards and 12 touchdowns, which led to a spot on the All-State team.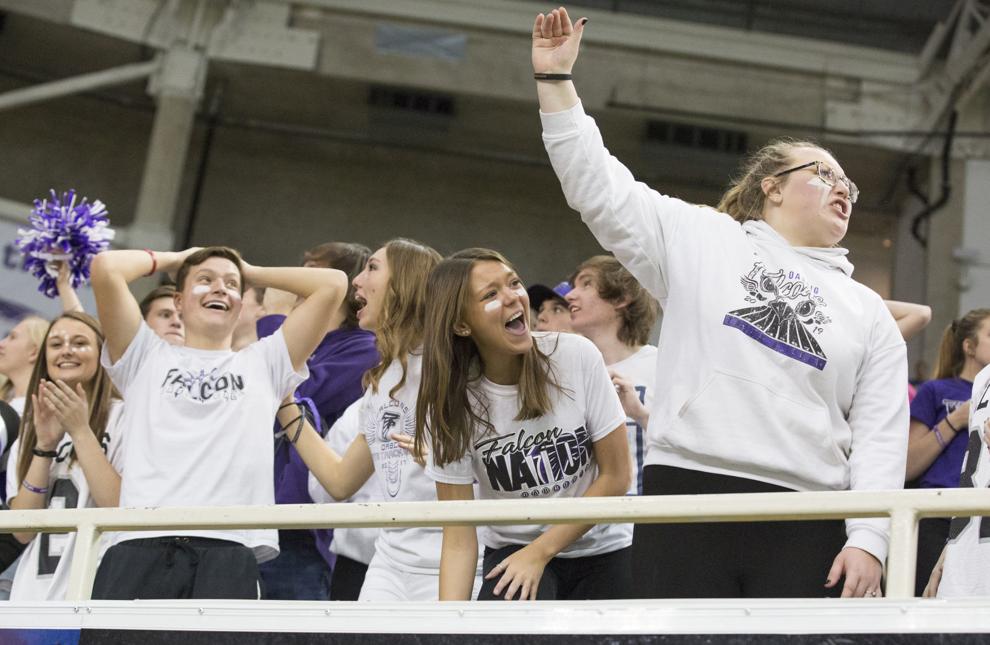 With Ladwig's graduation, OABCIG needed a new quarterback. The decision was simple for Allen. DeJean was a middle school quarterback for OABCIG but the Falcons didn't run the spread then. Still, Allen was confident DeJean could run the system. 
DeJean went on to pass for 3,546 yards and 42 touchdowns and he ran for 1,292 yards and 24 touchdowns. He was a first-team selection in Class 2A on the All-State team.
"It really was a pretty easy decision," Allen said. "Last year he started in a quarterback battle and we realized we would be better with Kaden at quarterback and Cooper at wide receiver so both would be on the field. This year we needed Cooper in the backfield and have him handle the ball as often as possible."
Those two decisions culminated in one of the biggest moments in Odebolt's, Arthur's, Battle Creek's and Ida Grove's history this past season. The Falcons, with their spread offense that is barely two years old, went on to score the most points in 2A, went to the UNI-Dome and came home with the program's first-ever state championship after beating Waukon in the title game.
"My wife and I talked about it and it is still hard to believe. You look back and you are like 'did that really happen?'" Allen said. "The kids were just phenomenal. They played as a group and had fun and cared about each other and that was so special for us this year. They would go to work and did their best."
The team had fun because Allen makes it fun, DeJean said.
"He always tries and makes practice fun so we aren't tense before games," DeJean said. "He's a great coach, a great leader and he knows how to get us ready for games and so do all of his assistants. It's a team effort. He's a great coach I think."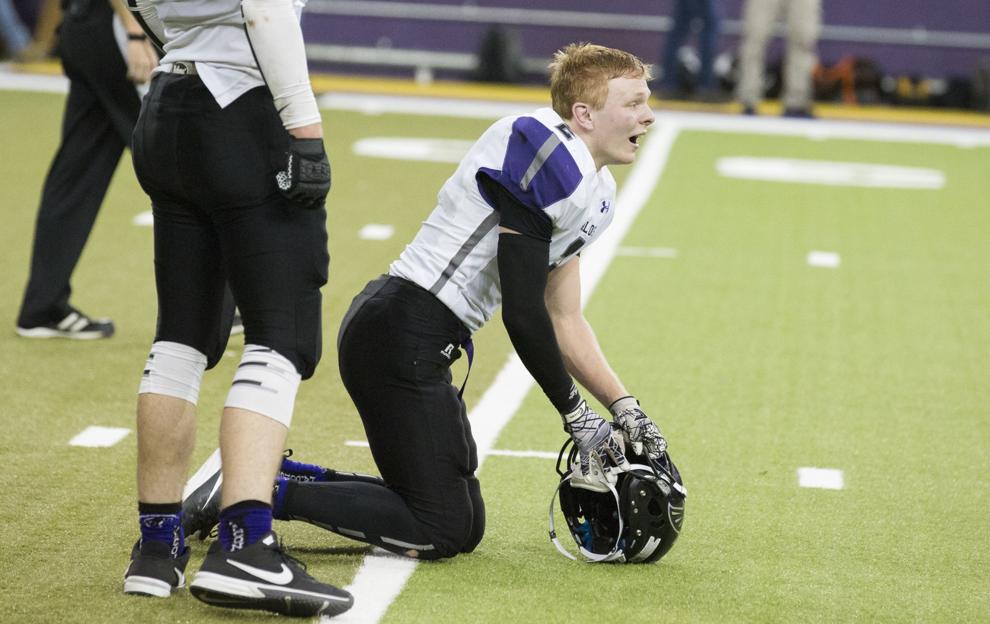 It may have been an easy decision to have DeJean take over at quarterback, but he also needed receivers to throw to this season. With DeJean moving to quarterback and Quintin Cranston graduating, Senior Jake Nieman was the most experienced receiver back after catching 43 passes the year before. No other returner had more than 15.
Still, OABCIG had two receivers on the All-State 2A first team. Nieman upped his numbers to 73 receptions for 1,304 yards and 16 touchdowns to earn one of the All-State spots. Easton Harms went from a 14-reception season as a freshman to 89 receptions for 1,114 yards and nine touchdowns as a sophomore to earn the other spot on the All-State team.
William Grote added 500 yards and seven touchdowns and Cameron Sharkey had 21 receptions and five scores.
"You could always count on Jake getting open and Cooper realized that," Allen said. "Easton stepped up this year. If the other guy focused on Jake, Easton had an advantage."
While the improvement in the offense in the second year of the spread was key, the Falcons also improved on defense. A season after picking off 15 passes and recovering 11 fumbles, the Falcons finished the 2019 campaign with 24 interceptions and 18 fumble recoveries.
Nieman had 11 interceptions over the past two seasons.
"Last year we did a good job of getting takeaways but this year was just crazy," Allen said. "I don't think we knew had that many takeaways. To go back and get how many we had in the season is phenomenal. A lot of it is the instinctiveness they have. Coach (Travis) Chizek does a great job with them."
The Falcons do lose some key seniors from the 2019 title team. But DeJean is back along with the spread offense and plenty of talent on the defensive side.
But after three decades of coaching, Allen knows not to get ahead of himself. He knows there is plenty to do if the Falcons are going to win another title.
"It's one of those deals. You have to have so many things that go your way," Allen said. "We were almost injury-free all year. We had some breaks go our way with turns and so many things have to go your way. We have some pieces that we have to fill so we have to find the younger kids to step in."