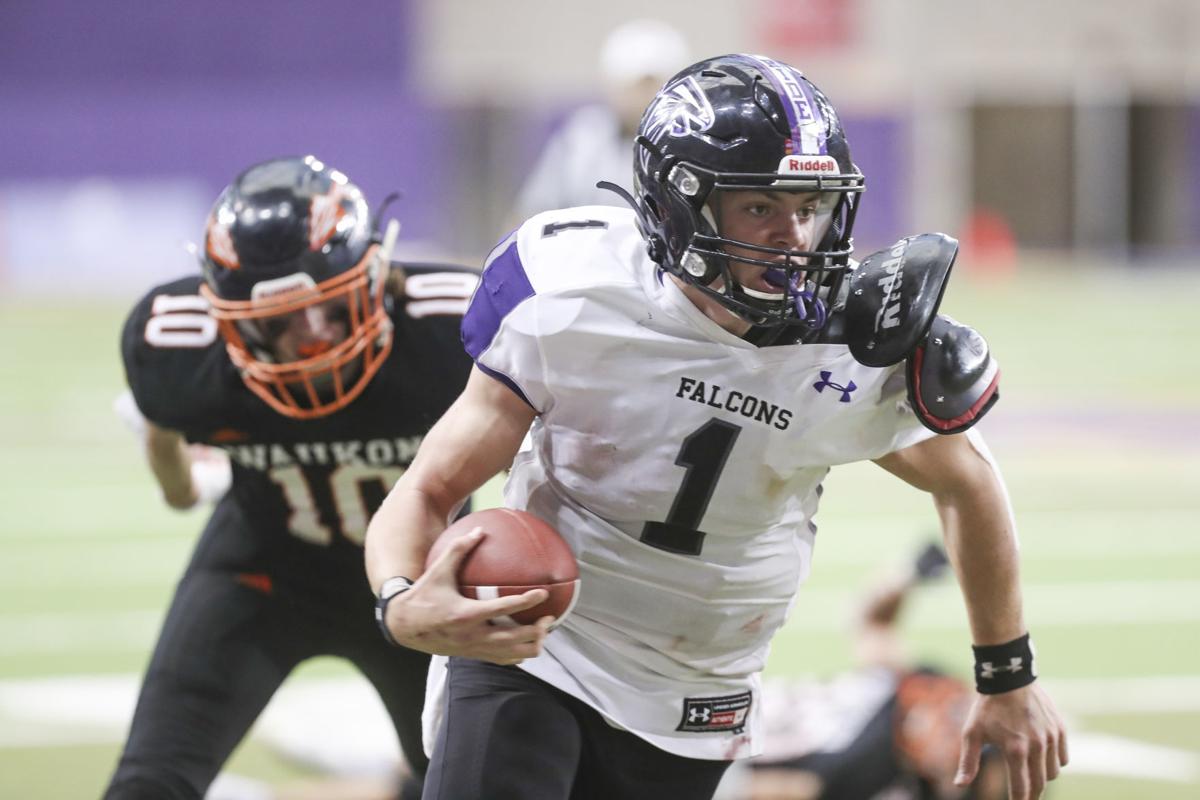 Even Cooper DeJean didn't know what to expect out of himself as OABCIG's quarterback this season.
DeJean already flashed his athletism on the football field last season for the Falcons. DeJean was Kaden Ladwig's favorite target in 2018, catching 66 passes for 1,023 yards and 12 touchdowns, which landed him on the All-State team.
With Ladwig graduating, OABCIG needed a quarterback for 2019. Since DeJean was in a quarterback battle with Ladwig before the 2018 season, DeJean was the natural candidate to fill the role in 2019. He was also a quarterback for the Falcons back in middle school.
But back in middle school, the Falcons relied on the ground game and OABCIG switched to a spread offense last season. So DeJean had to learn a new offense.
"During the summer, me and some of the wide receivers threw the ball around a bit and ran some routes and that helped," said DeJean, the Journal Football Player of the Year. "Once I got going, I got more and more into it and had more fun as the season went on and it translated over."
Right away, DeJean, a junior, proved he was the right player to lead the Falcons' offense. In the season-opener against Ridge View, DeJean passed for 211 yards and three touchdowns. Plus he ran for 84 yards on only three attempts and scored a touchdown.
"After the first couple of weeks, I got more comfortable doing what I can in the pocket and run around and the receivers getting open," DeJean said.
It was just the start for DeJean, who had one of the best seasons of any athlete in the state this fall. DeJean led the state in combined passing and rushing yards. He was second in the state with 3,546 passing yards and he ran for 1,292 yards, giving him 4,838 combined yards. He passed for 42 touchdowns and rushed for 24 touchdowns.
DeJean was surprised by the stats he put up this past season.
"I think it went better than I expected it to go. I was kind of nervous coming into the year but I knew I had teammates around me that would help contribute and the receivers got open for me," DeJean said. "It's kind of crazy to me, seeing how many yards I put up passing and rushing. I never would've thought those numbers would be so high.
"The offensive line helped me out giving me out, giving me time to throw and the receivers got open for me and made it easy for me. They definitely helped me out a lot."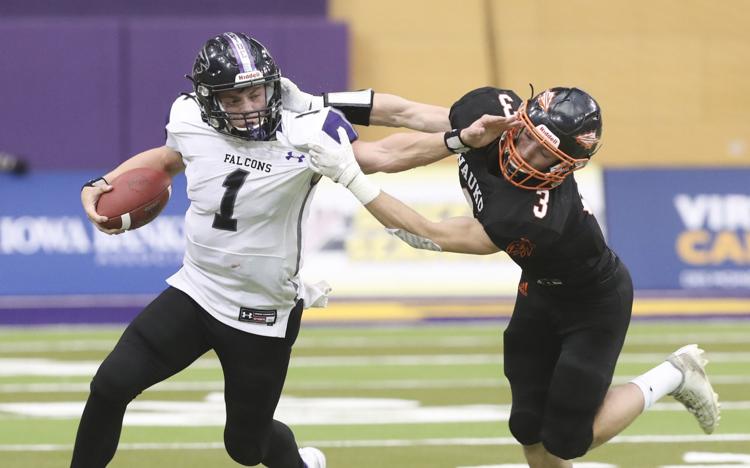 OABCIG coach Larry Allen said it's amazing to think that DeJean went from a 1,000-yard receiving season to 4,000-plus total yards the next.
"He's catching all of those balls last year and he is throwing all of those balls this year. We have six to seven kids that can make plays and that was one of the biggest things, he was so good at distributing the ball where it needs to go," Allen said. "We knew he would run it a bit more than what we had last year and it puts more pressure on the defense. He was elusive enough to get away from some sacks and we had designed runs for him."
Allen added that DeJean has the green light to take off and run whenever he wanted to.
"Early in the year he probably needed to run it a bit more than he did," Allen said. "If you can run it and get five yards, it's like a power run where we can get five yards."
You have free articles remaining.
"It hasn't set in yet. I still can't believe it," DeJean said. "It's crazy that we won the program's first-ever state title. It's incredible to win one for this community. They do so much for us."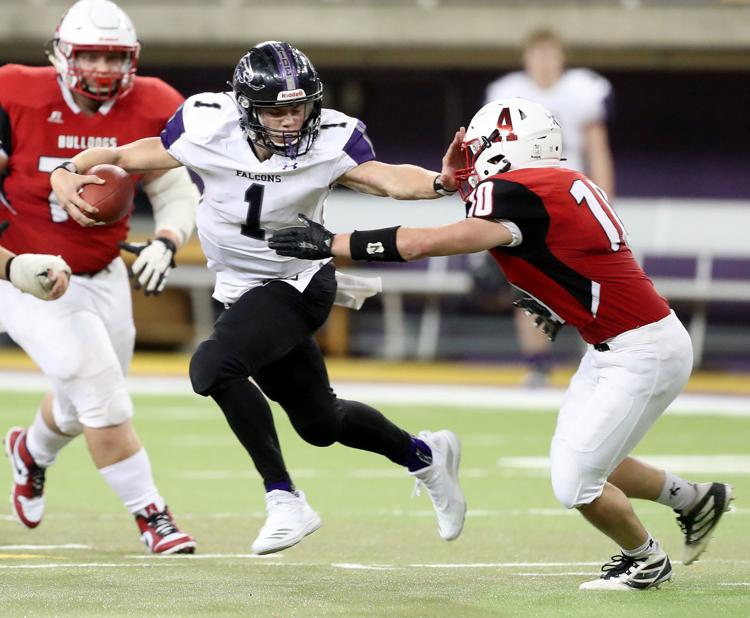 While the receiving group lost DeJean from a year ago, he had plenty of options to throw to. Senior Jake Nieman caught 73 passes for 1,304 yards and 16 touchdowns. Sophomore Easton Harms caught 89 passes for 1,114 yards and nine touchdowns. Both were Class 2A All-State first-team selections. William Grote added 500 yards and seven touchdowns and Cameron Sharkey caught five touchdowns.
"Our receiving core is great. We all have a great bond together and it makes it a lot easier on the field," DeJean said. "It makes me better and we have some kids coming up that should be great with them. Easton coming back should be a great part of that."
DeJean was a force on both sides of the field. He had a good season as a defensive back as a sophomore with 43 total tackles and two interceptions but he turned into a ball-hawk as a junior. He finished second on the team with five interceptions and returned two for touchdowns. He also had 34 tackles.
"Playing quarterback definitely helps me on the defensive side of the ball," DeJean said. "You can think what is going through the quarterback's mind and you just play with them a bit and react when the ball is in the air to get an interception. The anticipation part helps while playing quarterback."
Because he had such a prolific season on both sides of the ball, plenty of NCAA Division I teams have taken notice so far. Iowa, Iowa State, Nebraska, North Dakota State and Northern Iowa have all been in contact already and Iowa Western Community College and Iowa Central Community College have both offered him.
DeJean was at a few games, too. He's been on the sidelines for two Iowa games, two Iowa State games and two Nebraska games.
"It's definitely pretty cool that they have reached out," DeJean said. "At the beginning of the season, I didn't think that would happen. More of those coaches have been contacting me. it's been cool to talk to them and get their perspective on me as a quarterback and a defensive back."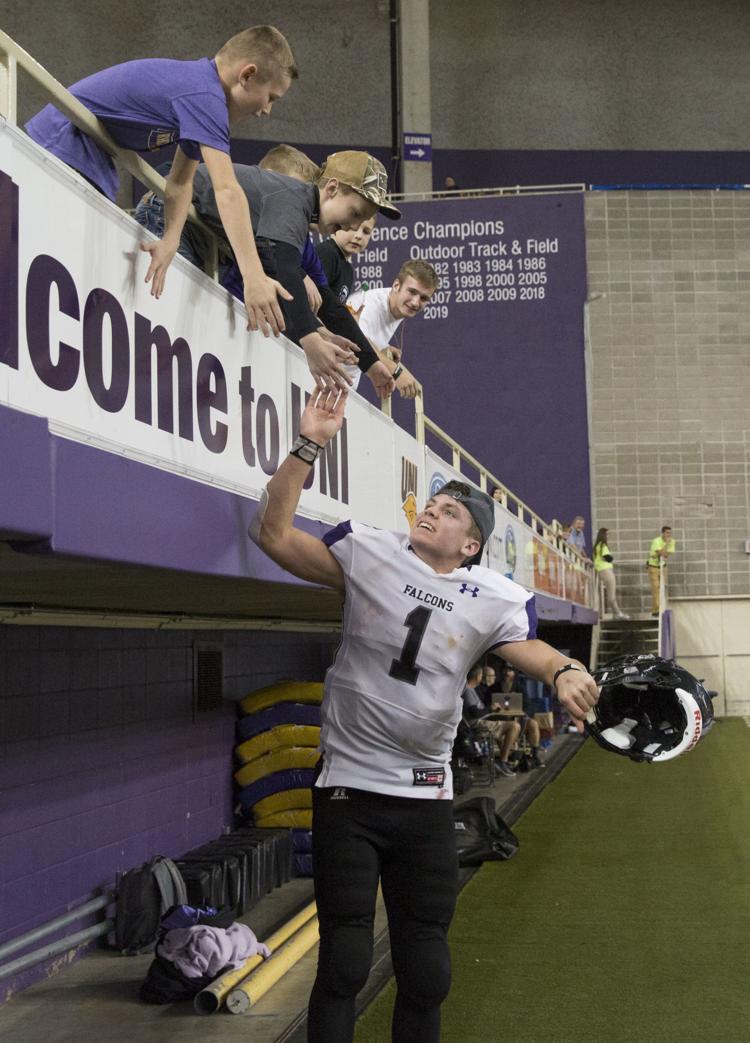 DeJean still has plenty of time to make that decision, though, since he's a junior. So he's going to take that advice and improve in the hopes of leading OABCIG deep into the playoffs again.
"I think what I need to improve on is my pocket presence," DeJean said. "I am not always going to be able to scramble out of the pocket. Standing in the pocket and being able to make throws from there will have to improve."
OABCIG vs. Algona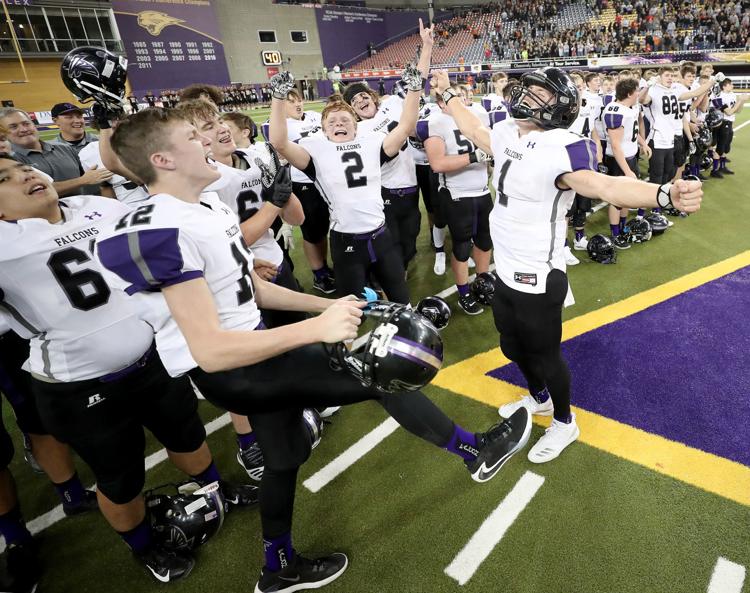 111619bp-oabcig-algona-01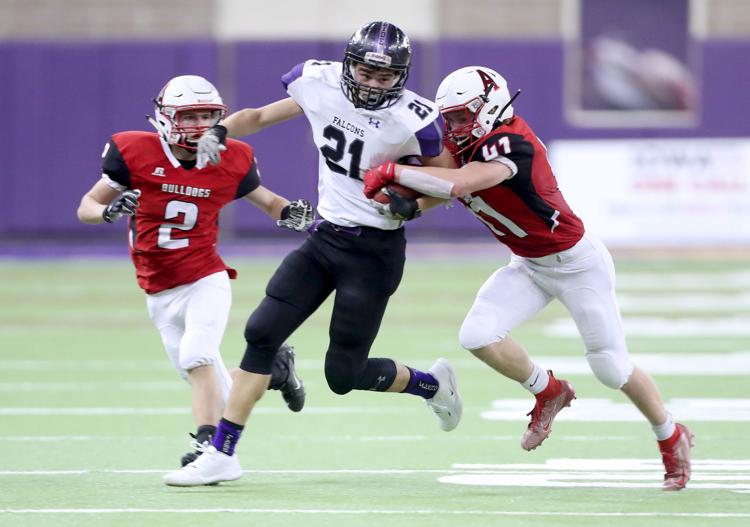 OABCIG vs. Algona state football semifinal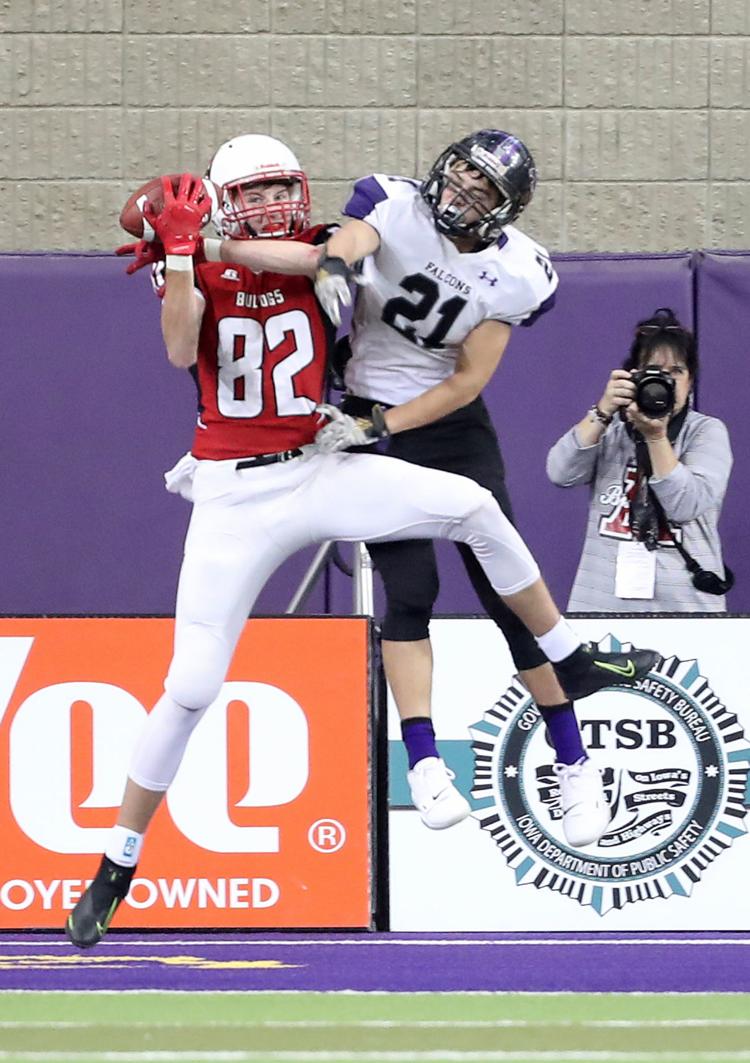 111619bp-oabcig-algona-03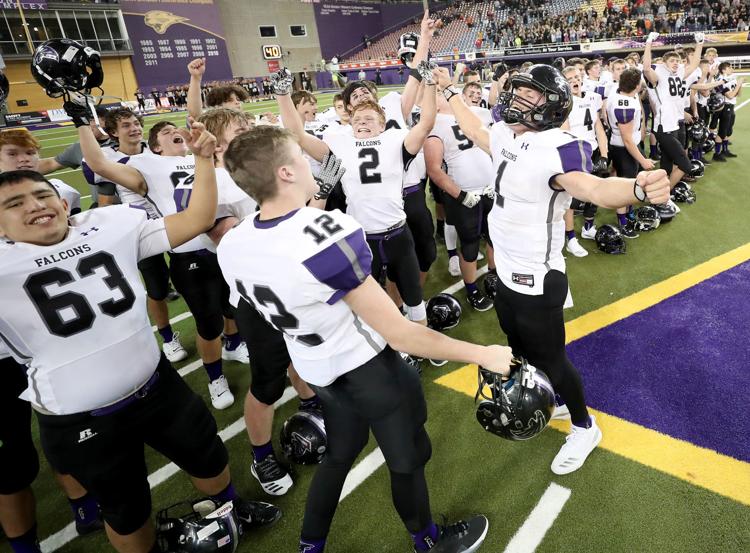 111619bp-oabcig-algona-05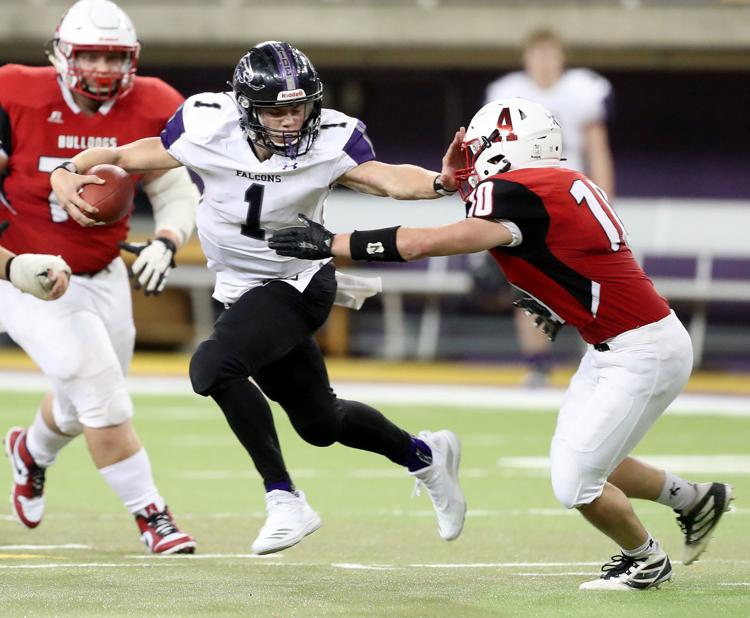 111619bp-oabcig-algona-04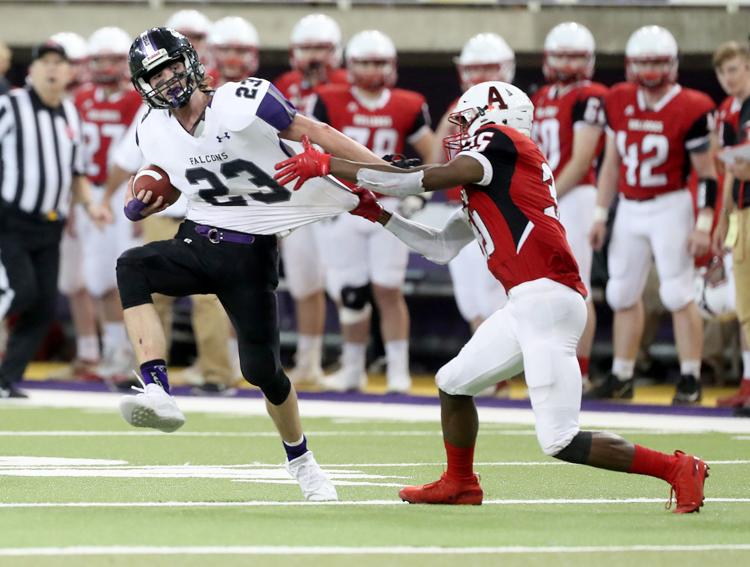 111619bp-oabcig-algona-08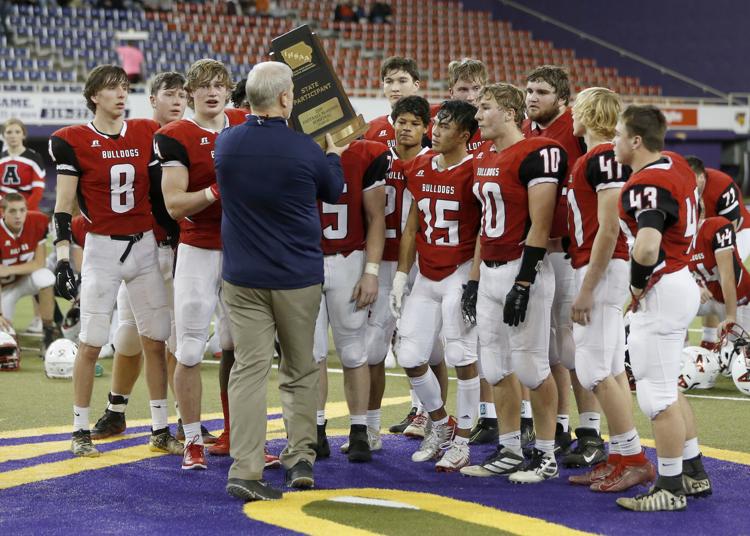 111619bp-oabcig-algona-10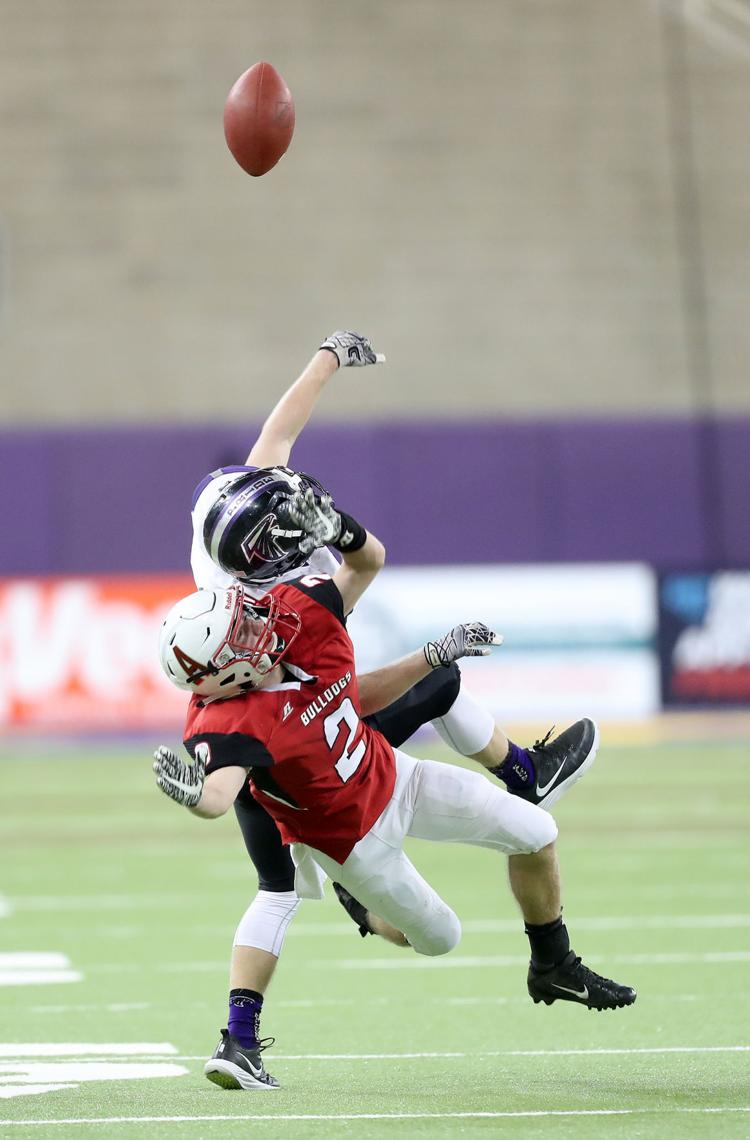 111619bp-oabcig-algona-14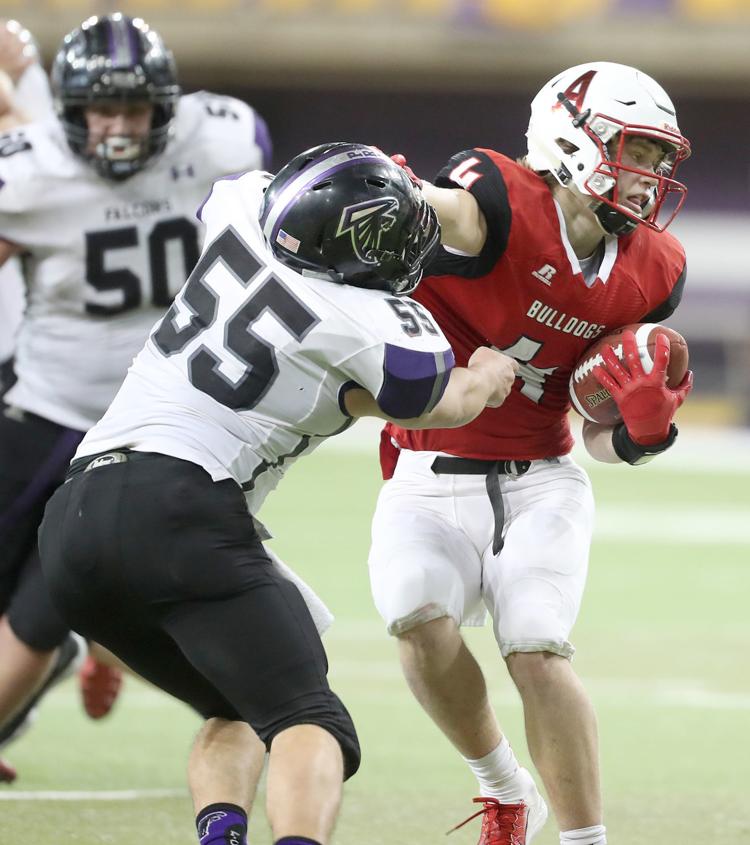 111619bp-oabcig-algona-13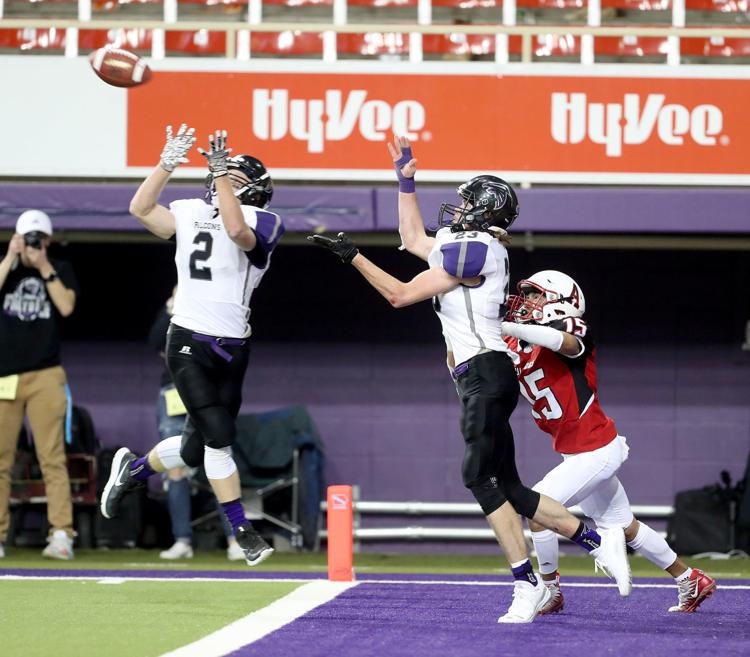 111619bp-oabcig-algona-15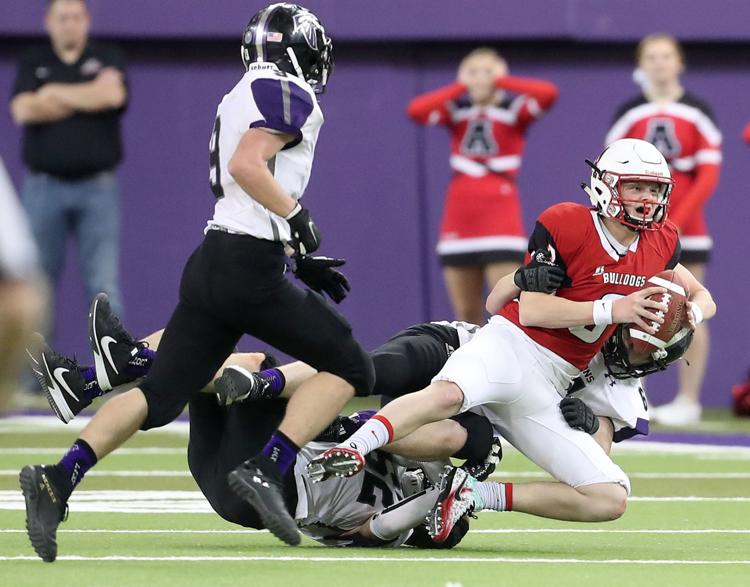 111619bp-oabcig-algona-09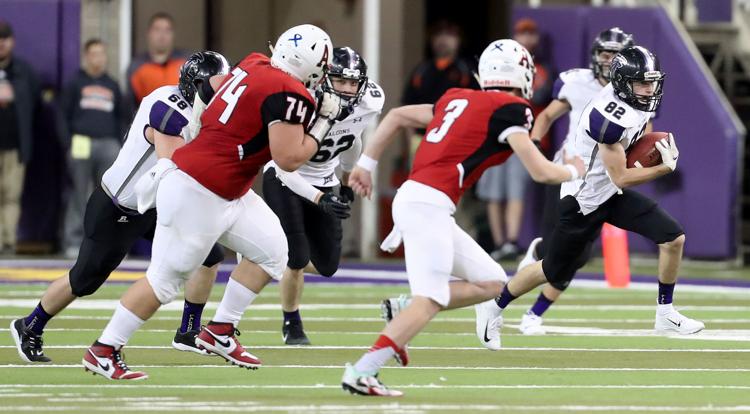 111619bp-oabcig-algona-16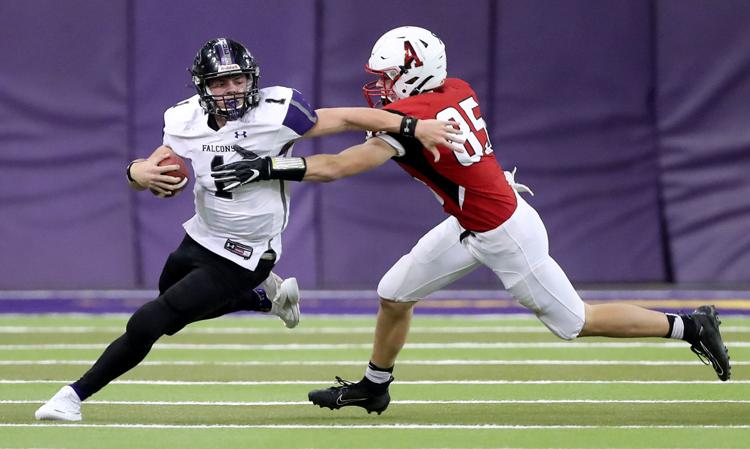 111619bp-oabcig-algona-11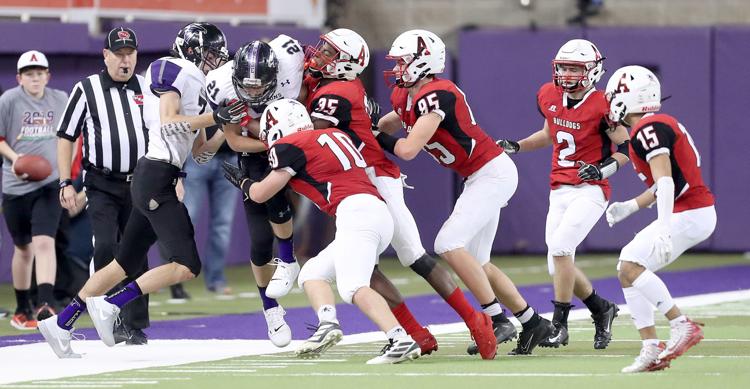 111619bp-oabcig-algona-06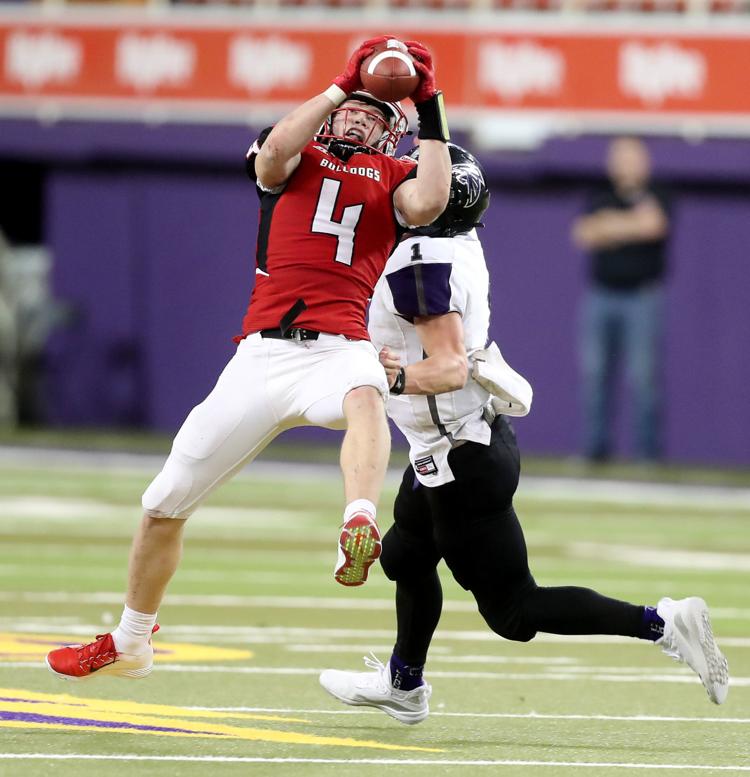 111619bp-oabcig-algona-07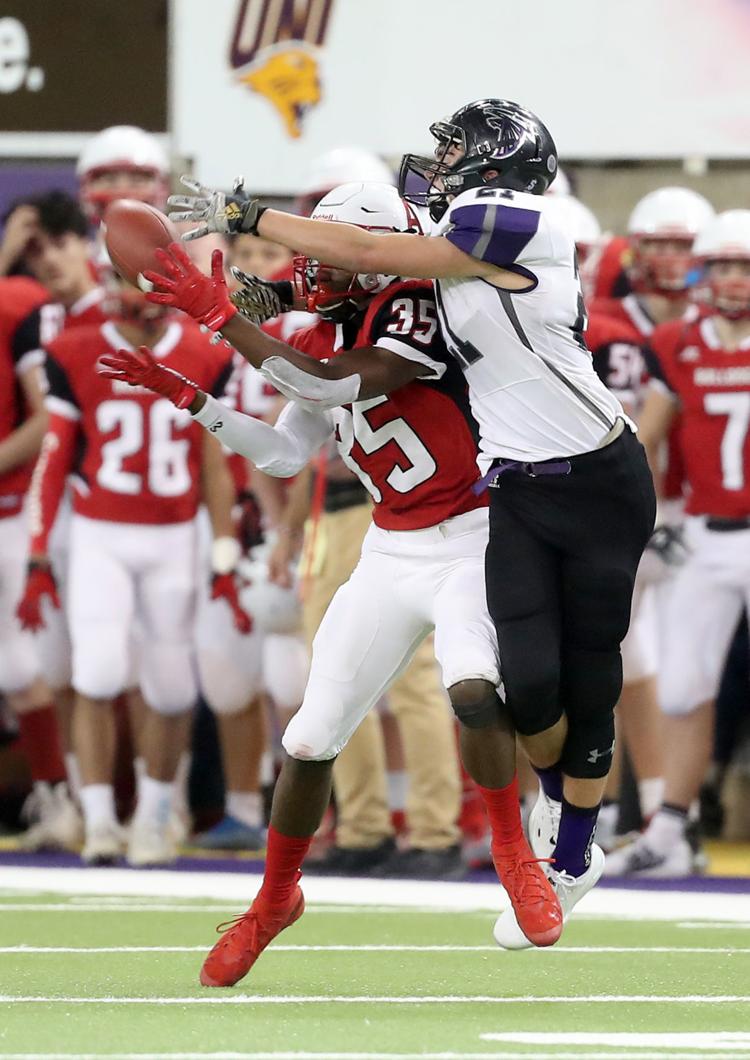 111619bp-oabcig-algona-12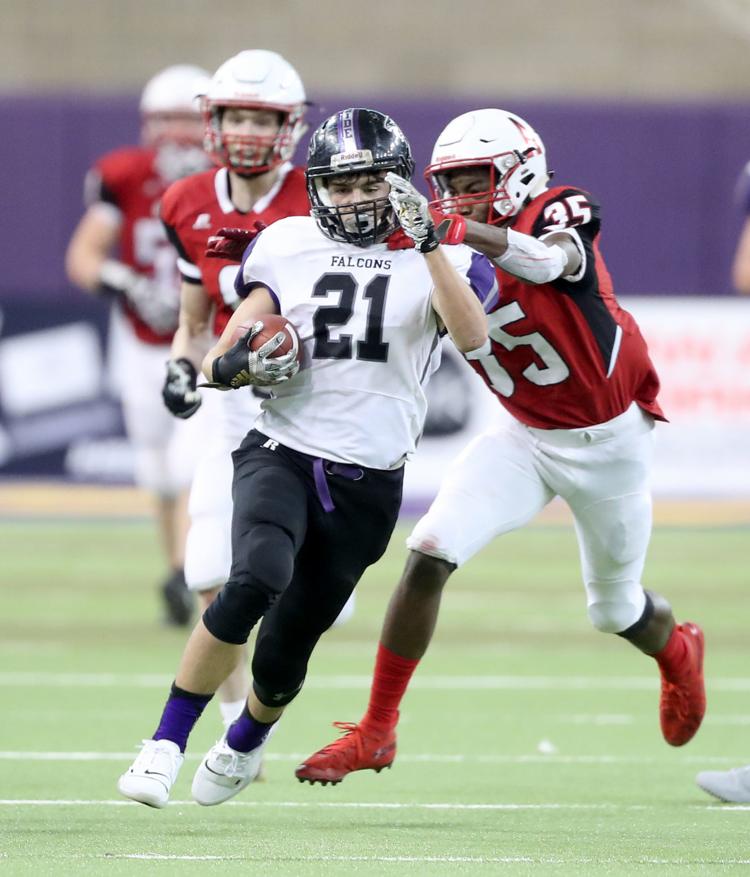 111619bp-oabcig-algona-17