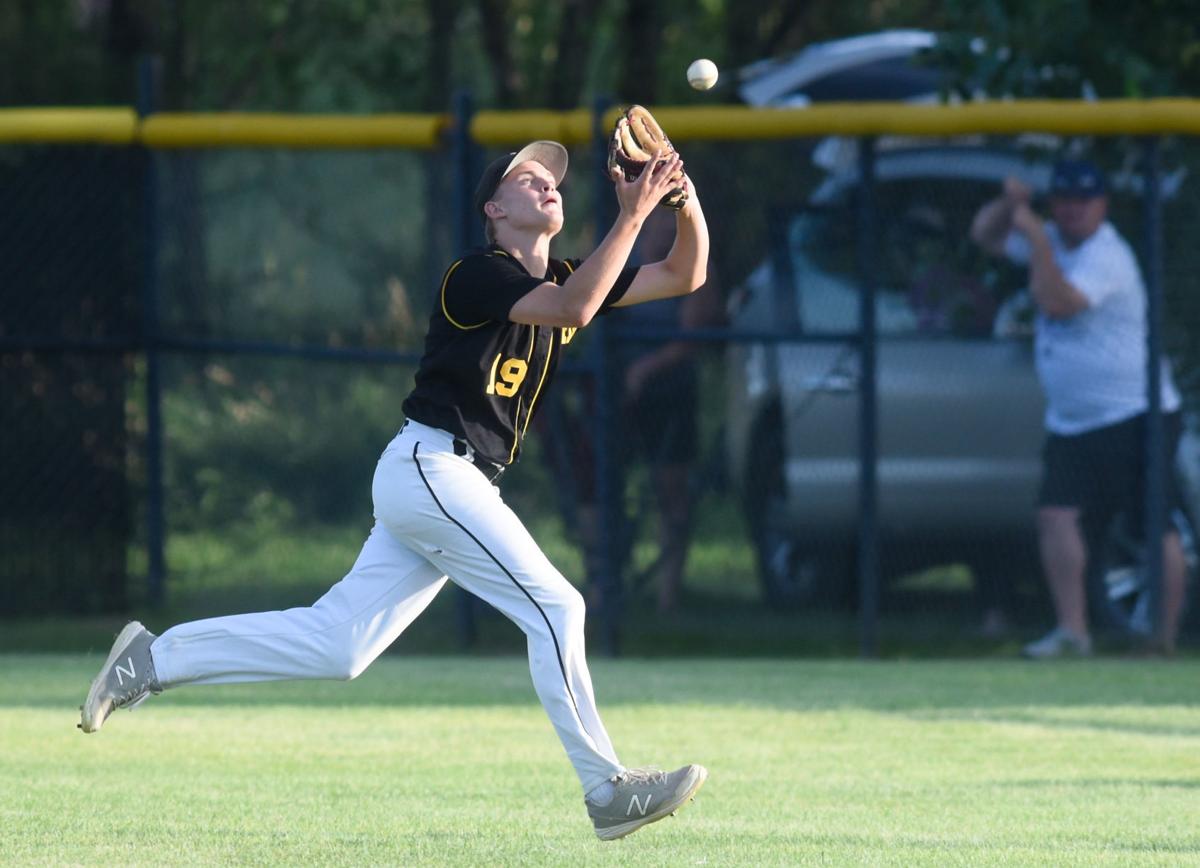 For the past few years, Kingsley-Pierson and Woodbury Central have been two staples at the top of the Western Valley Conference standings.
Other teams have been toward the top of those standings as well throughout the past few seasons but those two are atop of the WVC again this season as Kingsley-Pierson is 6-0 overall and 5-0 in the conference. Woodbury Central is 6-2 overall and 4-0 in the WVC.
One team won't be undefeated in the WVC after Monday when the two teams meet in Kingsley.
Lawton-Bronson, OABCIG and Westwood are also off to decent starts in the shortened 2020 season.
A year after going 29-5 overall and finishing 12-4 in the WVC, two games behind MVAOCOU for the conference title, the Panthers are 6-0 even after losing their top two pitchers - Jessen Reinking and Nathan Keck - and two top hitters - Reinking and Kyler Krieg.
But once again, the Panthers have one of the top offenses in the conference - 48 runs scored and a .326 batting average - to go along with one of the best pitching staffs in the WVC - a 1.80 ERA as a team.
Freshman Evan Neumann threw 26 1/3 innings last season and has been the team's ace to begin the season with a 0.60 ERA and a 1.03 WHIP in 11 2/3 innings. He has 15 strikeouts and opponents are only batting .102 against the freshman.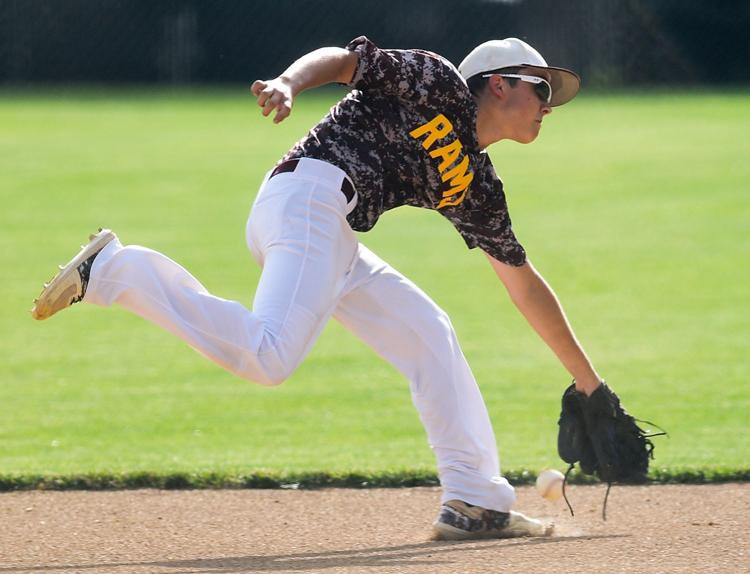 After Neumann, the innings have been divided up. Senior Matt Riordan has a 3.50 ERA in six innings and senior Matt Christophersen and Beau Bubke each had thrown five innings and both have a 2.80 ERA. Sophomore Damon Schmid has a 1.50 ERA with 13 strikeouts in 4 2/3 innings. All of his time on the mound has come in three relief appearance and he has only walked one batter.
At the plate, the Panthers have three players who are currently batting .500 or better, led by sophomore Malakie Christophersen, who is batting .611 in 18 at-bats. He's only struck out once and has a team-high eight RBIs. Matt Christopherson is batting .500 with eight runs scored and Schmid is batting .500 with three doubles, seven runs and six RBIs.
Sophomore Jackson Howe batted .311 last season and is currently batting .286 with five RBIs and six runs scored. He's drawn six walks to only one strikeout. Senior Damon Bowman batted .297 last season and currently has eight runs scored this season.
First-year coach Andy Compton inherited a team with most of its talent back from a 21-14 2019 campaign. So far, Compton has helped Woodbury Central to a 6-2 record.
Twelve of the Wildcats 21 wins last season came in WVC play as the Wildcats tied with Kingsley-Pierson for second-place in the conference.
"We have a veteran team that has been through a lot together," Compton said. "The guys understand that we have to work hard to earn everything we get. We have a lot of talent returning and a lot of experience on the field as well. The guys know that nothing is going to be given to them and if we show up and play our way of baseball, we have an opportunity to do something special."
The Wildcats have done it with easily the most runs in the Western Valley Conference so far with 75 runs scored, almost 30 more than Kingsley-Pierson. Woodbury Central also leads the conference with a .327 batting average.
Sophomore Kaleb Bleil was the Wildcats best hitter last season and is leading the charge again, batting .591 in 22 at-bats with only two strikeouts compared to eight walks. He's scored 18 runs already at the top of the Wildcats lineup to go along with nine RBIs and a home run.
Freshman Will DeStigter followed with a .474 average with three doubles and sophomore Carter Bleil is batting .400 with a team-high 11 RBIs. He's struck out only once and had four doubles and a triple. Sophomore Dallas Kluender is batting .348 with seven runs scored and junior Zac Rocha is batting .333 with nine runs scored. Senior Seth Even has a .300 average.
The runs have been a bit needed since the Wildcats have a 4.44 ERA as a team.
Woodbury Central has three pitchers with more than 10 innings pitched already, led by senior Jakob Schultz. A year after having a 2.18 ERA, he has a 0.50 ERA and a 0.79 WHIP in 14 innings. He's struck out 15 and allowed only one walk.
He's the only one with more than three innings pitched with an ERA under 4.00. Even has 10 strikeouts in 11 innings and DeStigter has nine strikeouts in 10 innings.
The Eagles are off to a 4-2 start and are 3-2 in the WVC.
After being the team's ace last season, senior Luke Olesen has picked up where he has left off with a 2.33 ERA in nine innings pitched with 10 strikeouts. Sophomore Brandon Kron has the most innings pitched so far with 12 as he has a 1.75 ERA and 1.00 WHIP. He has 11 strikeouts. It has been a well-rounded pitching staff as junior Connor Smith has yet to allowed an earned run in 8 1/3 innings pitched. He has 15 strikeouts, only two walks and has only allowed three hits so far for a 0.60 WHIP.
Junior Hayden Dahlhauser less the team with a .526 batting average with eight runs scored. Smith is batting .429 and sophomore Matt Peters has a team-high five RBIs and a .409 batting average. Junior Simon Denney is batting .333 and senior Ryan Stratman is batting .294.
The Falcons are off to a 3-3 start and are 3-2 in the WVC. OABCIG has done it with one of the best pitching staffs early on in the season with a 0.78 ERA. This is after graduating Ethan Mortensen, Kaden Ladwig and Jacob Cowlham, three of the Falcons top-four pitchers from last season.
Junior Preston Gill returns after throwing 44 innings last season with a team-best 1.42 ERA. He has yet to allow an earned run yet this season in 11 1/3 innings. He has 10 strikeouts, only one walk and opponents are only batting .146 off Gill as he has a 0.62 WHIP.
Junior Cooper DeJean threw 14 innings last season and already almost has more innings during his junior campaign. He has yet to allow an earned run this season as he has thrown 12 2/3 innings with 18 strikeouts. Opponents are only batting .070 off him with only one walk and a 0.32 WHIP. Sophomore Zach Hemer only threw one inning last season. This summer he hasn't allowed a run in nine innings as he has eight strikings and only one walk for a 0.78 WHIP.
Offensively, DeJean, who only had 32 at-bats last year, is leading the team with a .571 average in 21 at-bats. He has 10 RBIs, nine runs scored, three doubles and two triples. Junior Trust Wells is batting .294.
The Rebels are 3-2 to start the season and 2-2 in the WVC, which is a considerable improvement already over last season's 6-22 campaign. 
"We've been young the past three years. This will be the first year we will have experience at every position on the field," Westwood coach Andy Scott said. "Young guys have been pushing the older, experienced players for time on the diamond and it is showing. I feel great about our chances in the conference. It think the guys have set great goals this season. They are highly achievable and they are working hard to achieve them each day at practice."
Junior Kolton Rodgers leads the Rebels with a .429 average and freshman Jackson Dewald is batting .417 with five RBIs. Senior Ben Breeke is batting .333 and senior Eli Oregon and junior Ethan Wiggs are both batting .300.
Senior Sam Miller leads the team with a 0.54 ERA in 13 innings. He has 25 strikeouts and opponents are only batting .188 off him.
The Raptors return six players from last year's four-win squad and Ridge View is 2-4 to start the season with all six games coming in WVC play.
Junior Caleb Kistenmacher leads the Raptors with a .450 average and he has seven runs scored. Junior Bo Clausen has a .381 average and freshman Tracin Price is batting .333 with a team-high six RBIs.
Junior Jacob Brinkman has 15 strikeouts in 17 1/3 innings with a 3.63 ERA.
The Rams graduated two of the top pitchers in the conference - Aaron Michael and Zak Scott - as the two combined for 126 innings and 189 strikeouts. After winning the WVC last season, the Rams are 1-4 to start 2020 and are 1-3 in the WVC.
The Rams have gotten some good innings out of junior Brady Seuntjens, who has 15 strikeouts in 11 2/3 innings and a 2.40 ERA. Freshman Kolby Scott has a 2.62 ERA and nine strikeouts in 5 1/3 innings.
Senior Dylan Blake leads the Rams with a .308 batting average.
The Wolverines are 1-4 to start the season with all of the games coming in WVC play.
Sophomore Ethan Thomas has a .533 average with five runs scored and junior Brody Lillefloren is batting .500 with seven runs scored. Junior Colton Johnson has three doubles and eight RBIs while batting .467.
Lillefloren has a 2.69 ERA and a 0.77 WHIP in 13 innings., He also has 14 strikeouts and opponents are only batting .143 against him.
The Spartans are searching for their first one on the season as they are 0-5 overall and 0-4 in the WVC.
Senior Logan Feige is batting .429 with three doubles. Senior Nathan Carrigan is batting .385 and senior Keegan Holverson is batting .364. Senior Brayden McIntosh is batting .333.
Get in the game with our Prep Sports Newsletter
Sent weekly directly to your inbox!